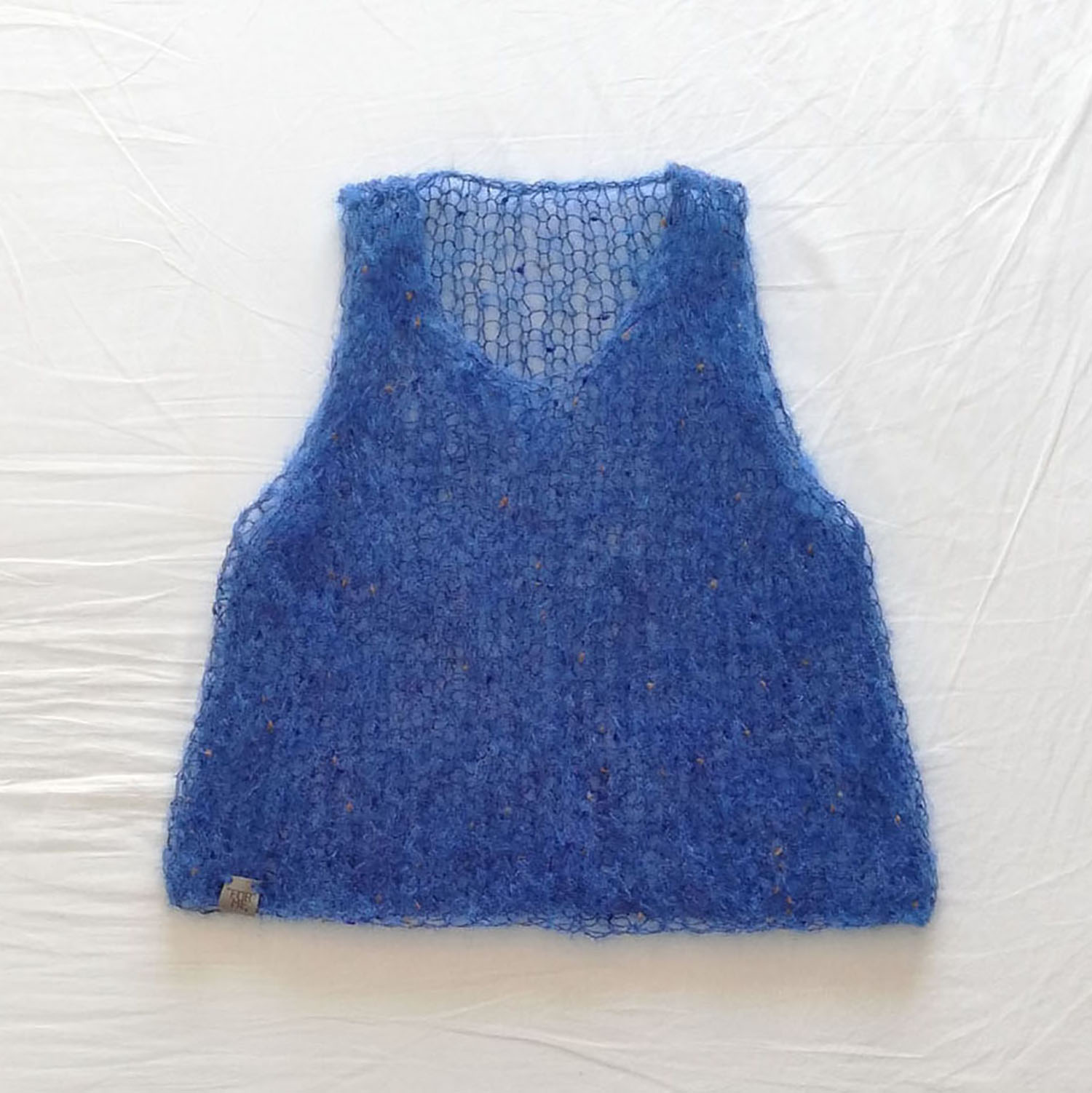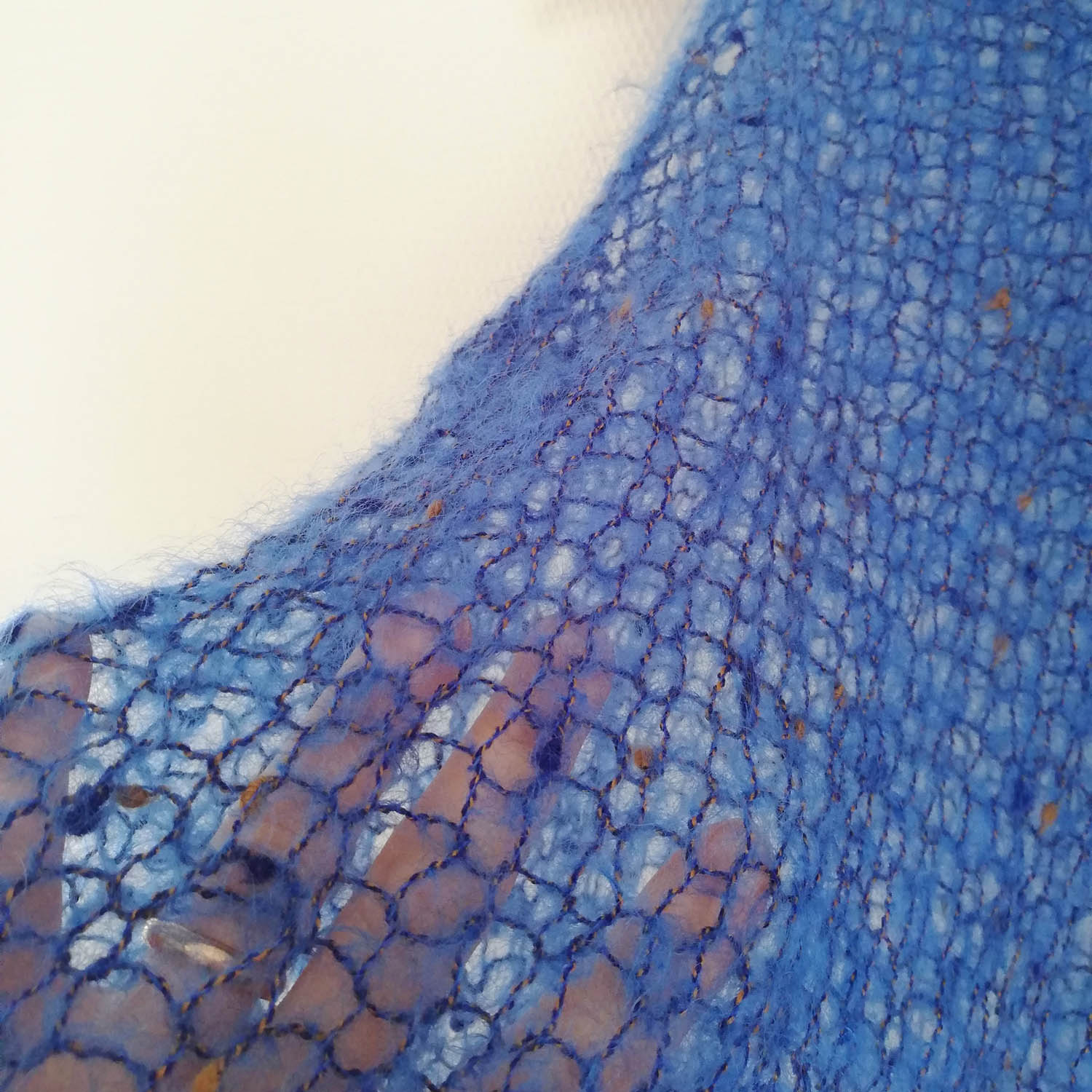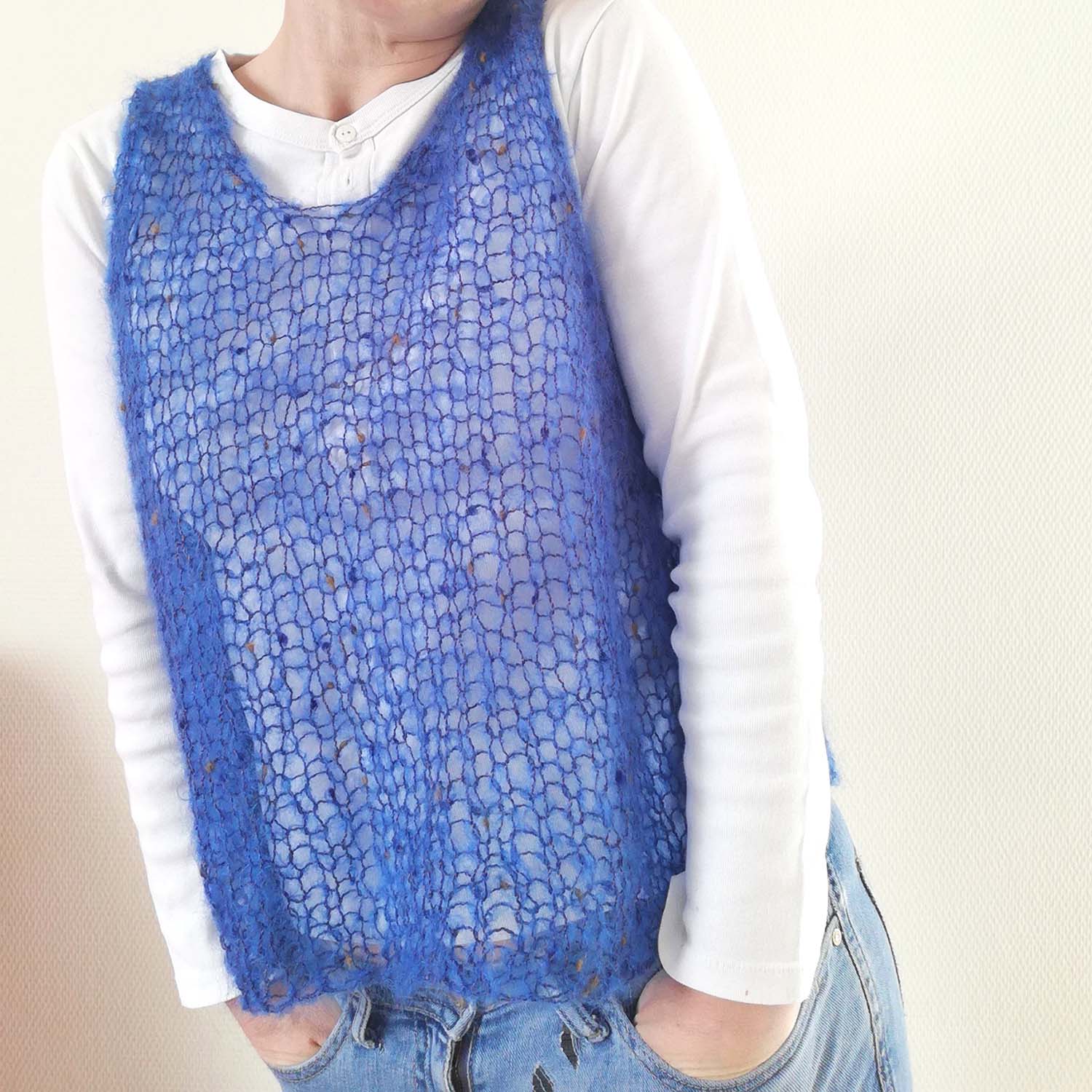 Blue Mohair Gilet
This waistcoat has been made from the yarn, in fact, it is the yarn that has dictated the final pattern.
The garment is really versatile, it can be worn over a simple cotton T-shirt, or over a shirt, or even over a vest or a dress.
The model is very simple, but the preciousness of the yarn (mohair, silk and wool) makes the garment truly unique. The uniqueness of this item also lies in the fact that it is handmade with yarn that has been discontinued and found in a warehouse.
Using vintage yarns, whenever possible, is one of Donatella's favourite things to do, and it fits best with ForMe's concept of sustainability.
Composition: mohair 55%, wool 20%, silk 15%, polyamide 10%.
One size fits all
Length of garment: 58 cm
Shipping: Shipping costs will be calculated in the purchase phase. We are the spokesperson for a community of artisans, which is why each item is shipped directly from the person who made it.
Delivery times will respect the rhythm of those who have worked on this project with care.
For beautiful things you have to know how to wait.
69,00 € Euro
1 in stock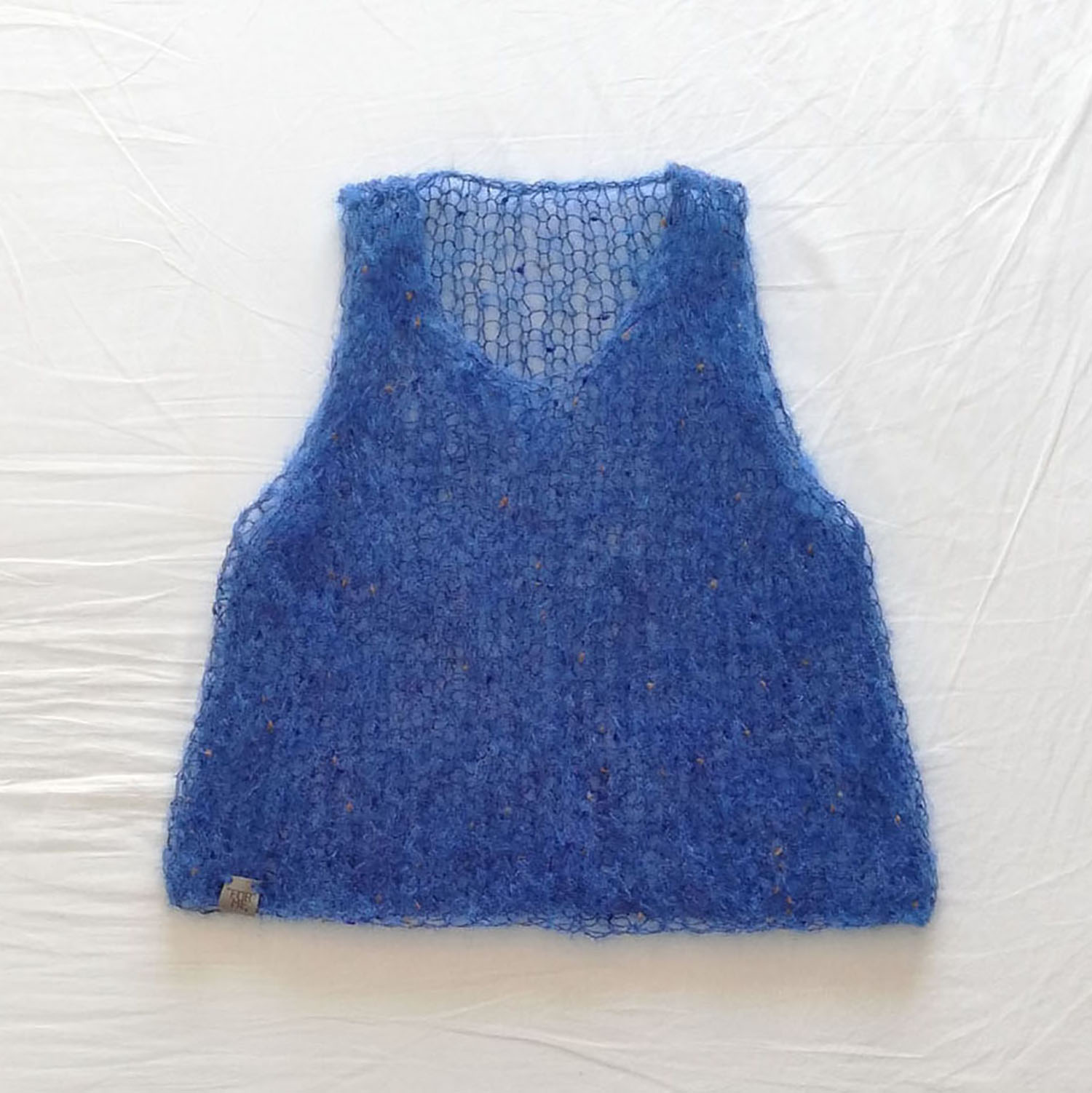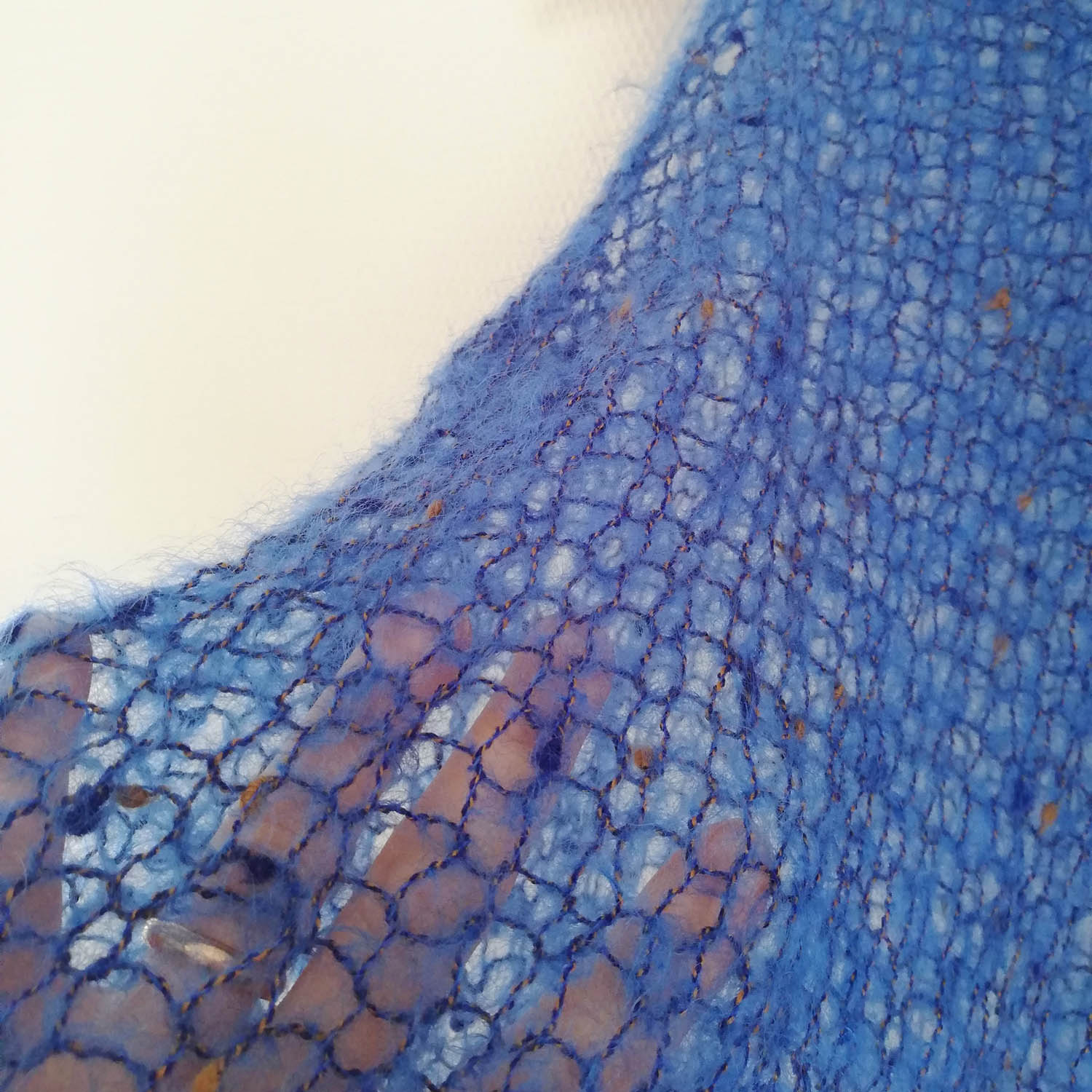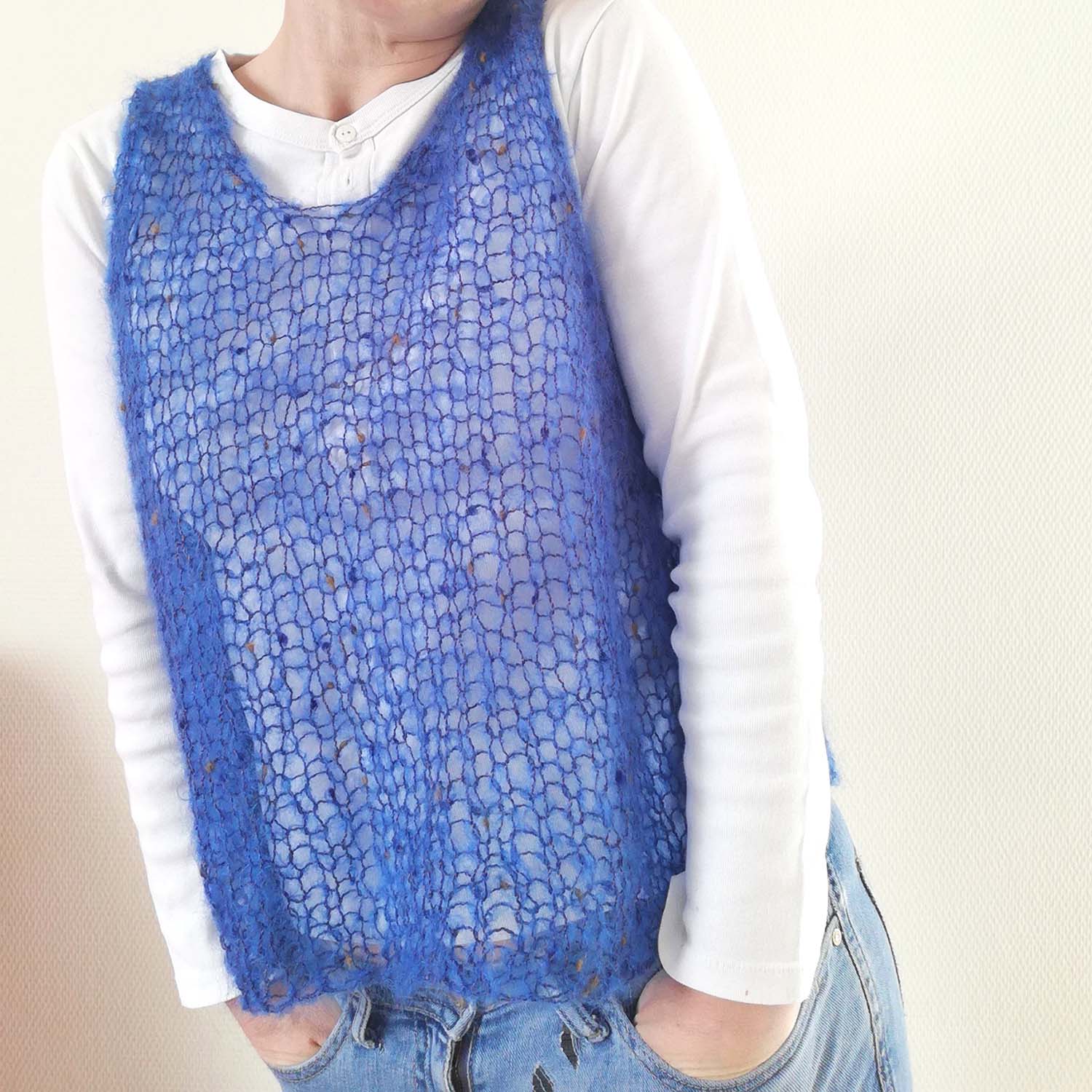 Find out who made this item
Donatella is the founder of ForME, a brand of knitting and crochet, which was born out of a personal need to show everyone the infinite possibilities enclosed in a ball of yarn.
Born and raised in the green region of Umbria, where "handmade", craftsmanship and ingenuity are elements of everyday life, she has always been passionate about colours and yarns and through this project she wants to spread the beauty that can be found in items created with dedication, time and patience, but above all the quality that lasts over time.
ForMe wants to produce garments that respect people, animals and the environment at every stage of production, from the search for materials to the design of the model and its creation.
Each garment is unique, just like the person who wears it and for this reason different from all the others.