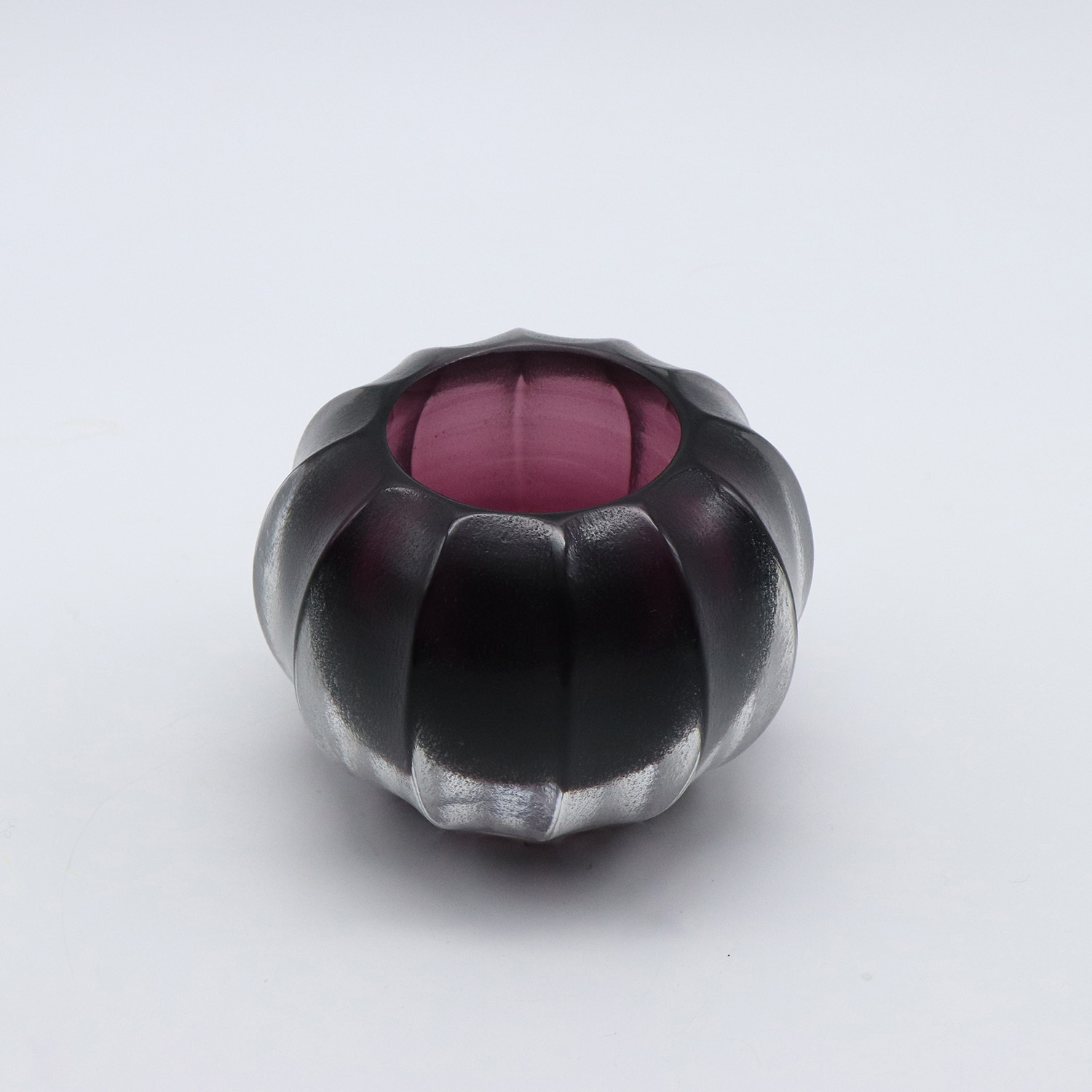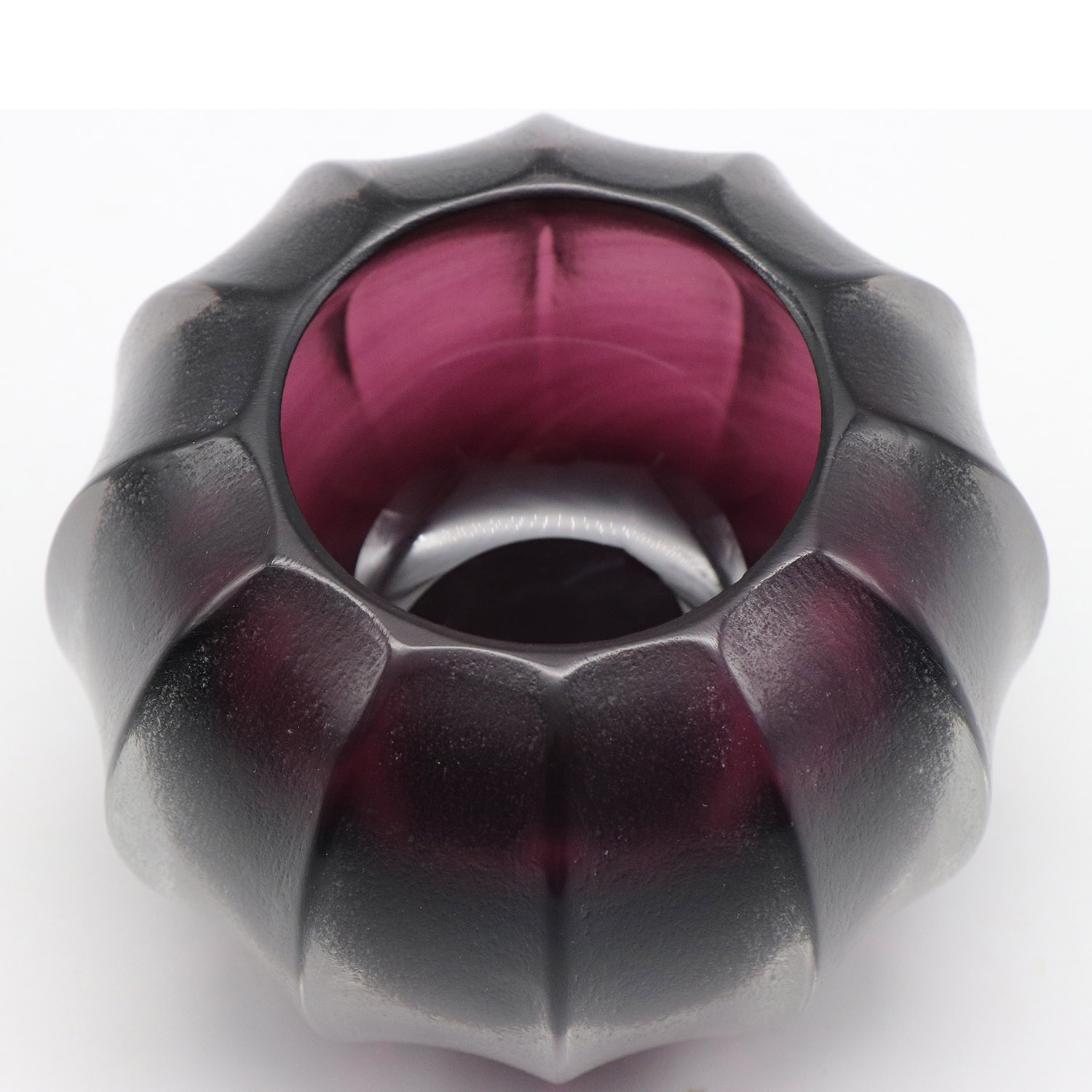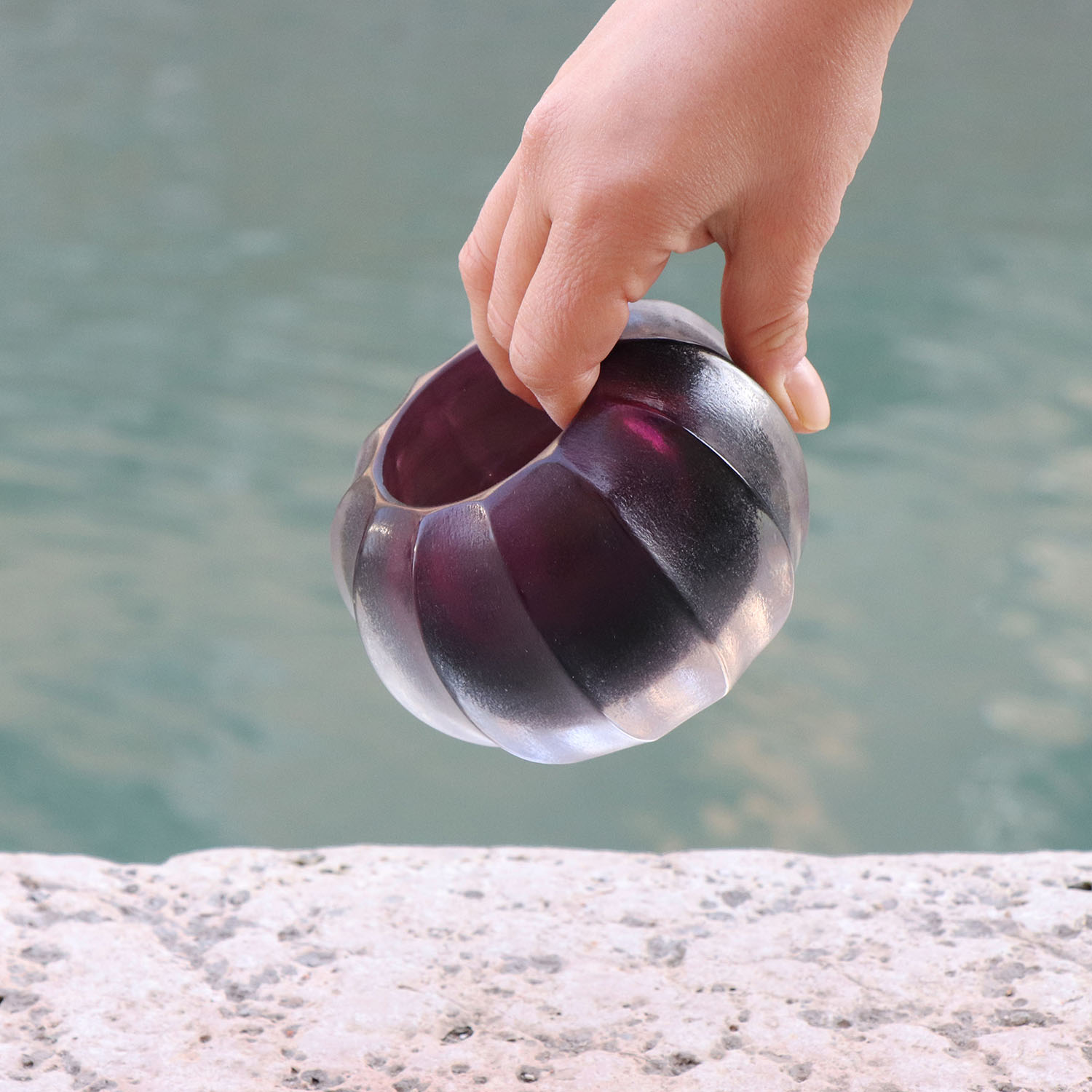 Amethyst Bocia
This small vase is called Bocia – a word that means 'small' in Venetian dialect.
First blown by hand to obtain its rounded shape, once cooled it is finished with cold carving and polishing techniques that make it precious and bright. This vase is a unique piece, hand blown in Murano, cold carved and signed Micheluzzi.
Colour: Amethyst
Measurements: H 8cm, Ø 11cm
Shipping: Shipping costs will be calculated at the time of purchase. We are the spokesman of a community of artisans, so each item is shipped directly from the person who produced it.
Delivery times will respect the rhythm of those who have worked on this project with care.
For beautiful things you have to know how to wait.
350,00 € Euro
1 in stock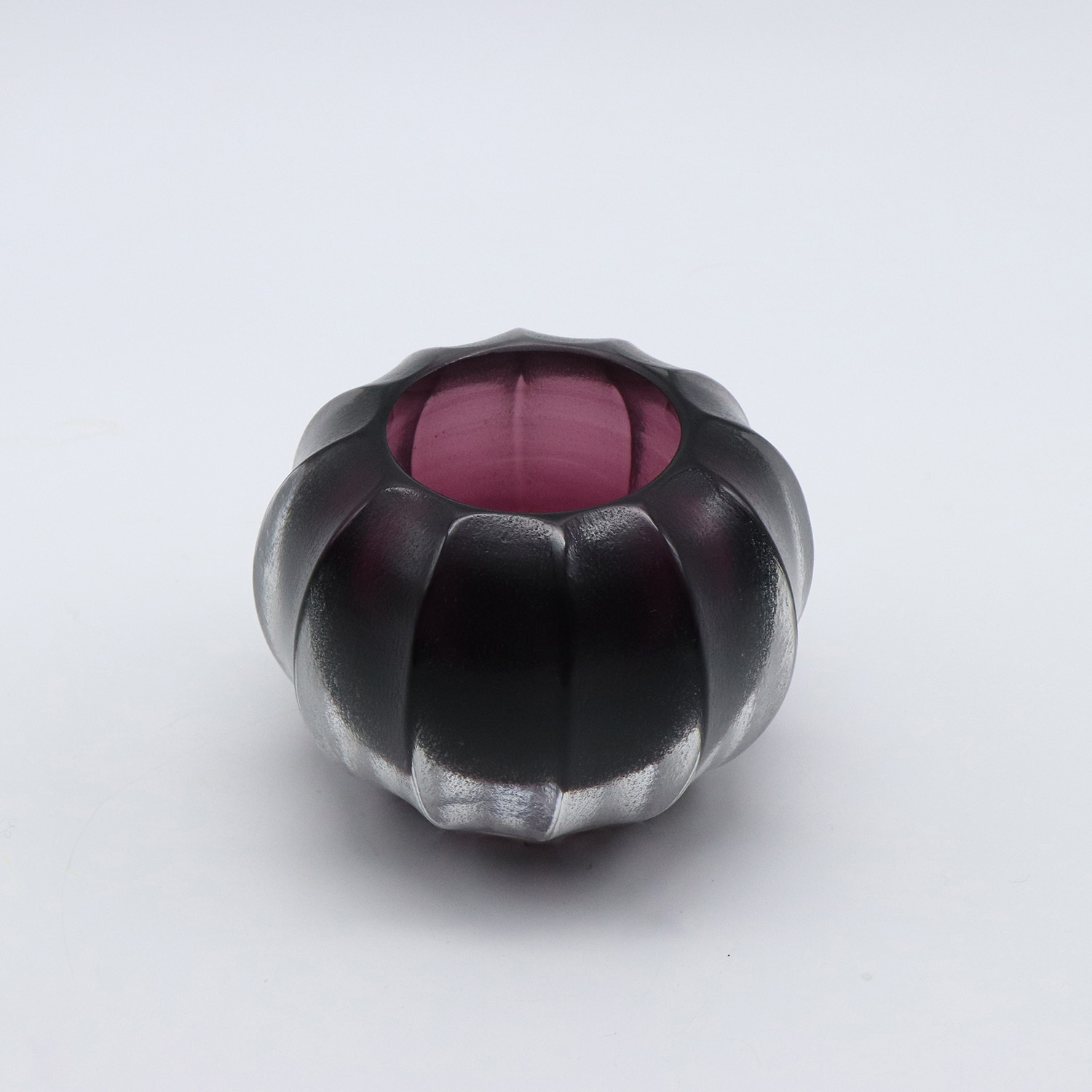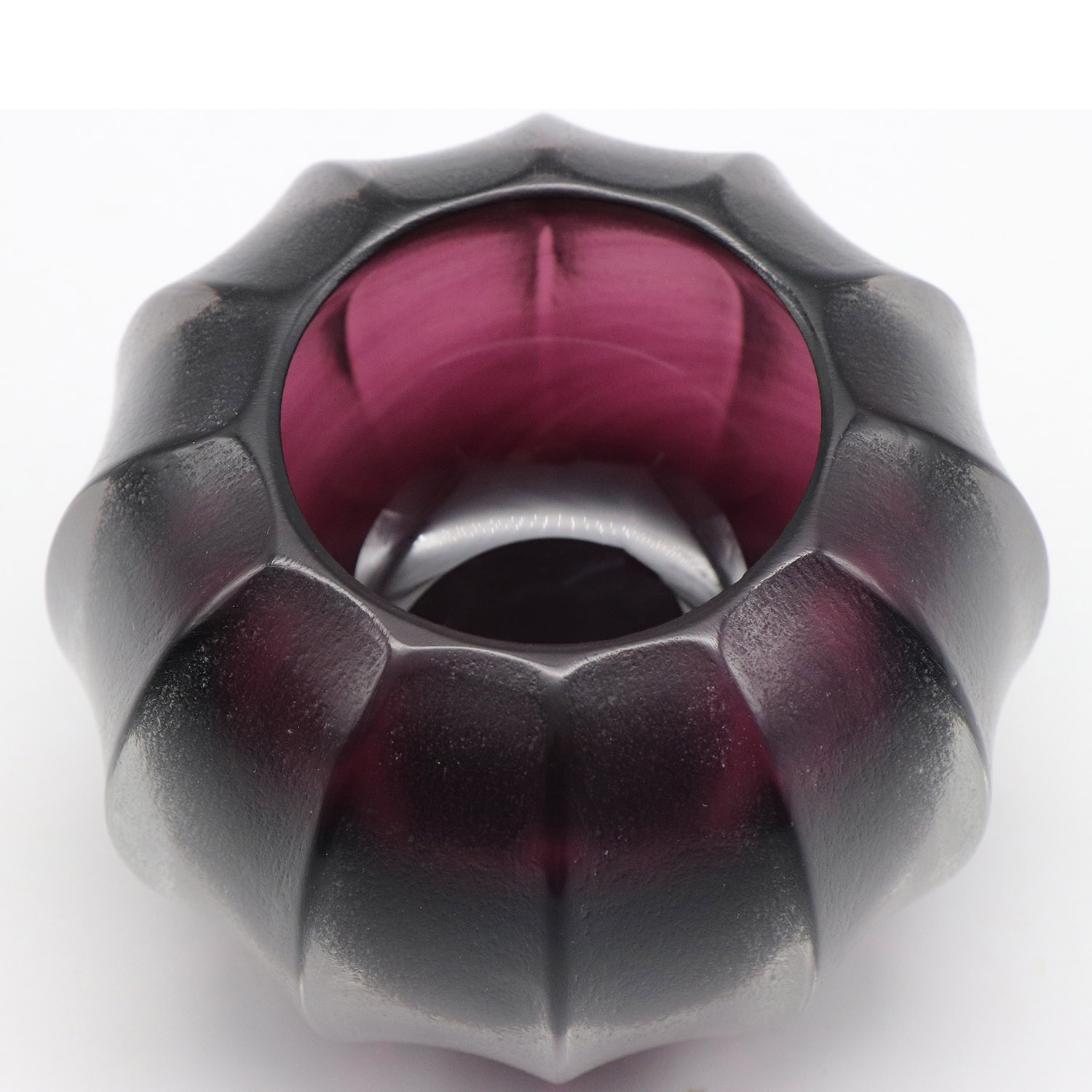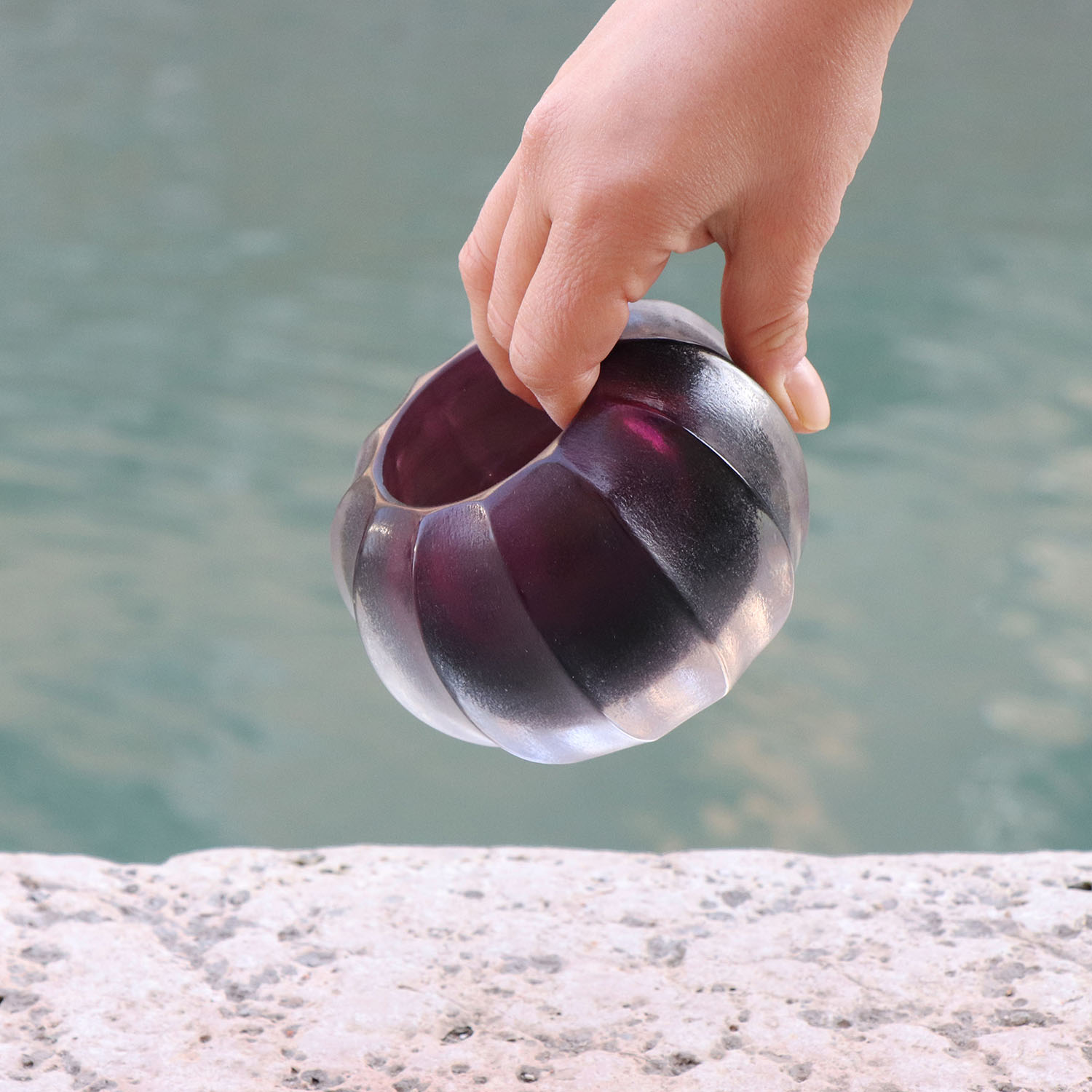 Find out who made this item
Micheluzzi Glass is a collection of handmade glassware designed by Elena and Margherita Micheluzzi.
Daughters of Venetian glass artist Massimo Micheluzzi, the two sisters continue the family tradition of developing a new line focused on glass housewares.
A fascination with their father's work and a strong connection to their hometown, Venice, inspired the two sisters to experiment first-hand with this ancient craft and its endless creative possibilities.
Each piece in the collection is unique, hand-blown in Murano in collaboration with skilled artisans and finished with techniques that transform the surface and perception of the glass.
All different in colour, shape, size and finish, vases and glasses are conceived as decorative objects that can be mixed and matched in several variations and serve as vases in different environments.