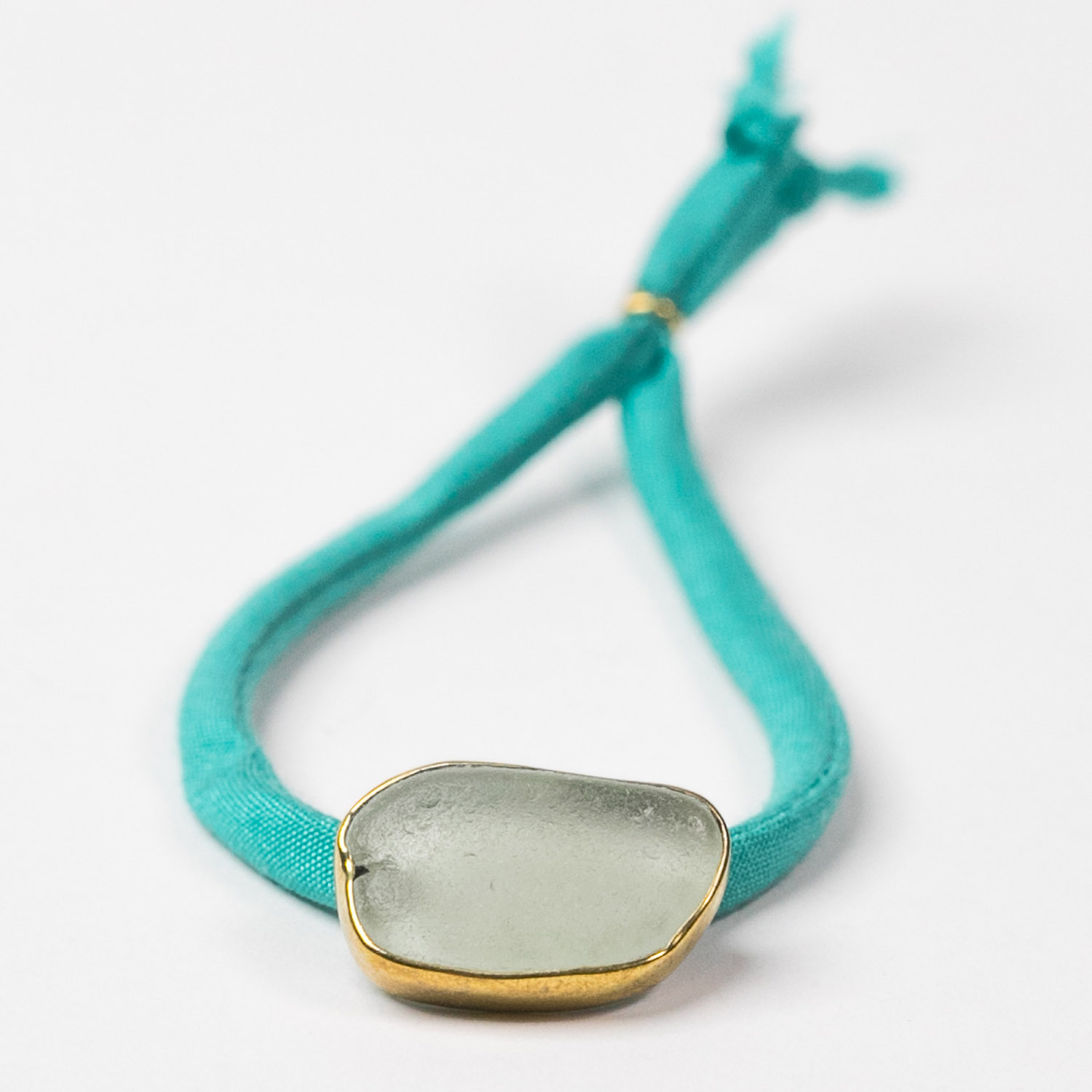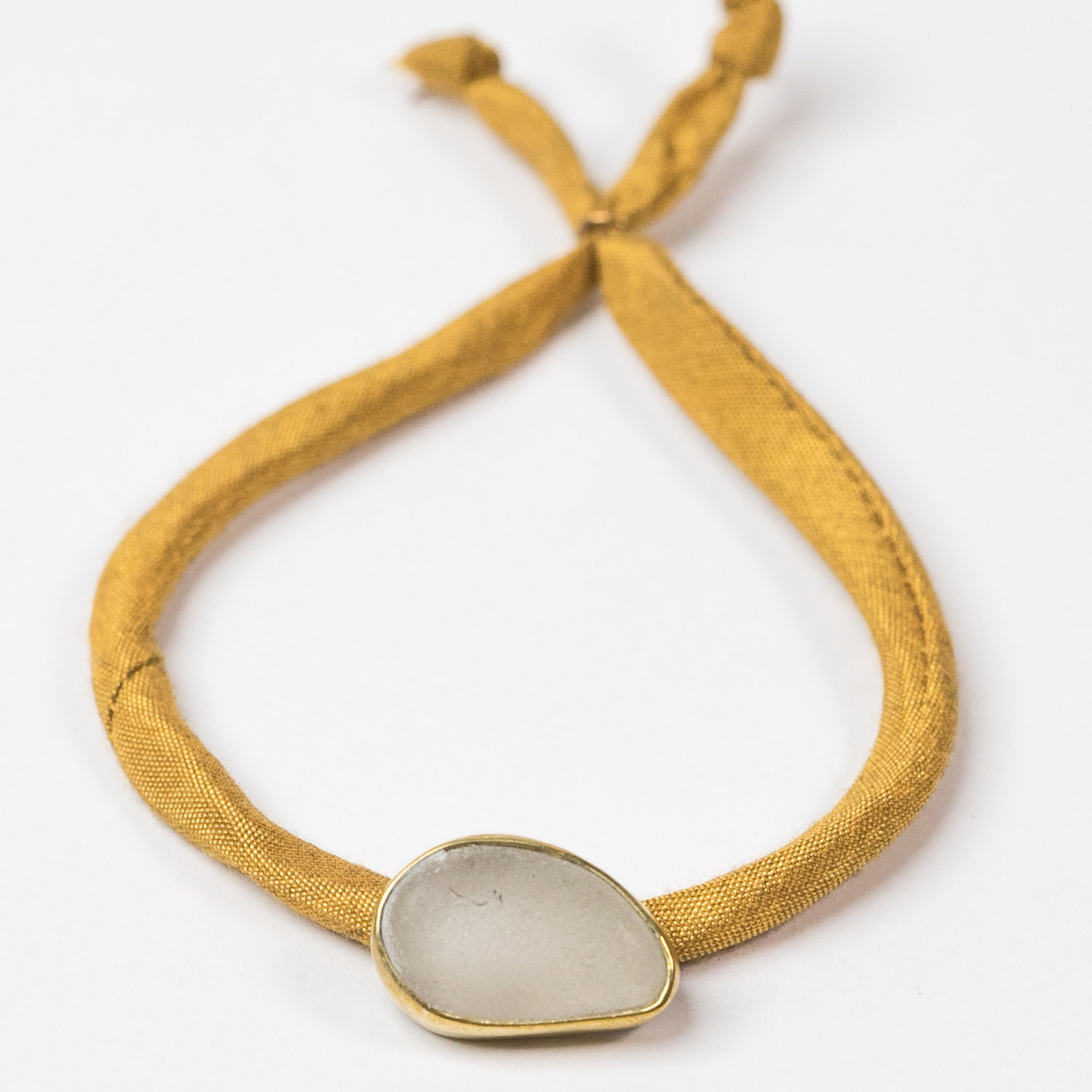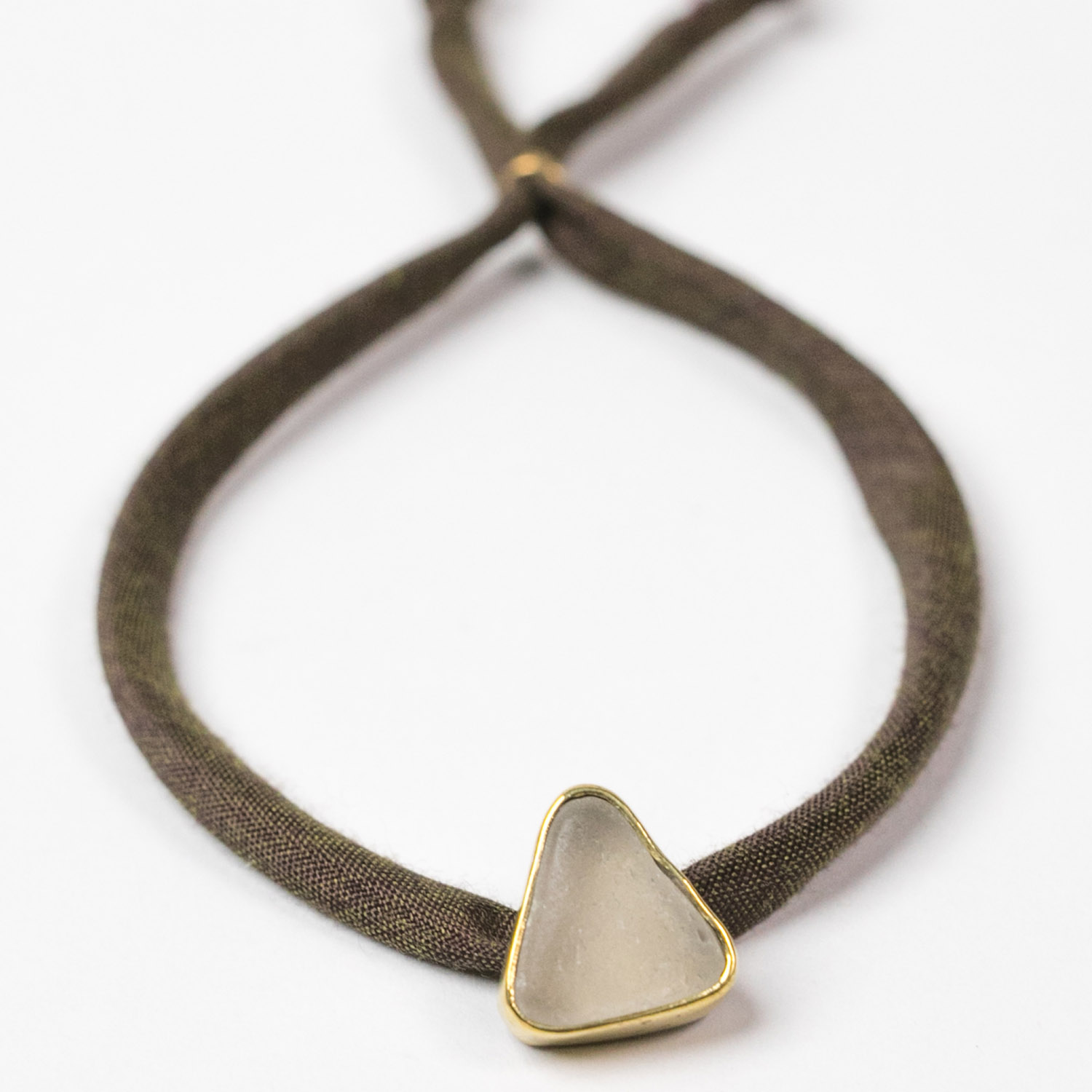 Brass and silk bracelets I
Bracelets made from precious glass set in brass, with a ring through and soldered
at the back, which allows it to be mounted on a tubular ribbon of coloured silk.
A small round spiral ring allows the bracelet to be closed by sliding.
All models are made entirely by hand: from the collection on site, to the realisation using a welded metal plate technique.
Each piece is as unique as the glass is unique.
Shipping: Shipping costs will be calculated at the purchase stage. We are the spokesperson for a community of artisans, which is why each item is shipped directly from the person who produced it. Delivery times will respect the rhythm of those who have worked on this project with care. For beautiful things you have to know how to wait.
35,00 € – 40,00 € Euro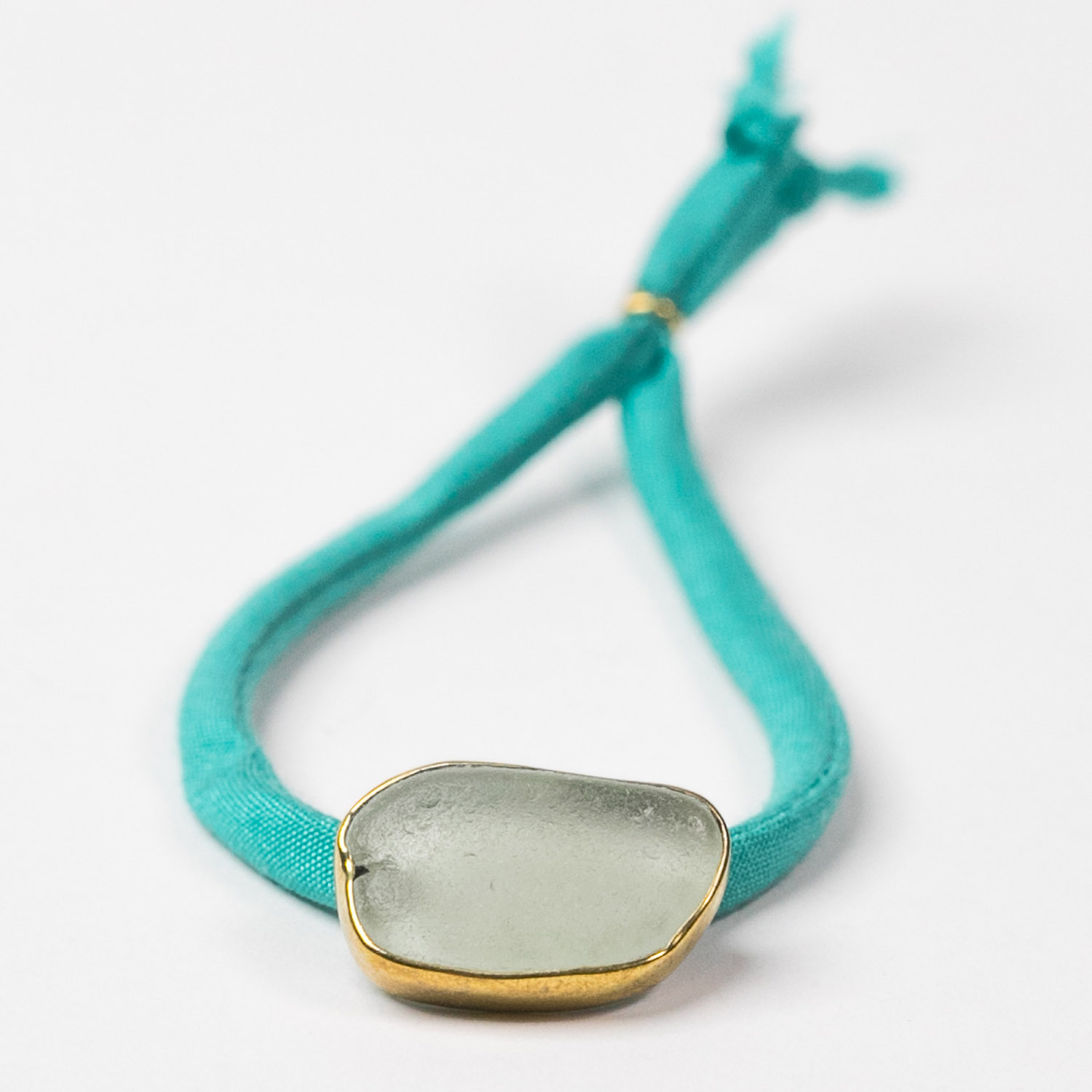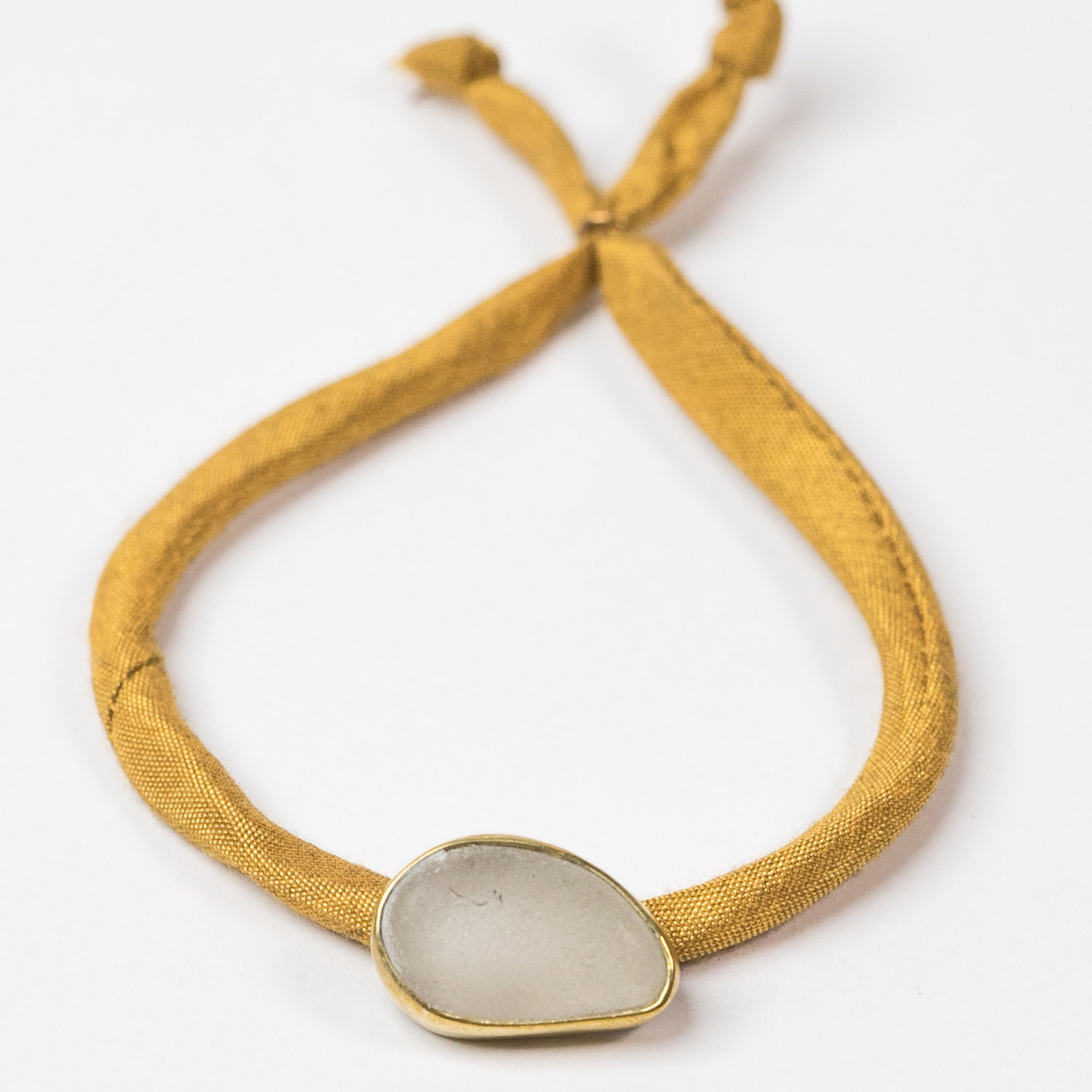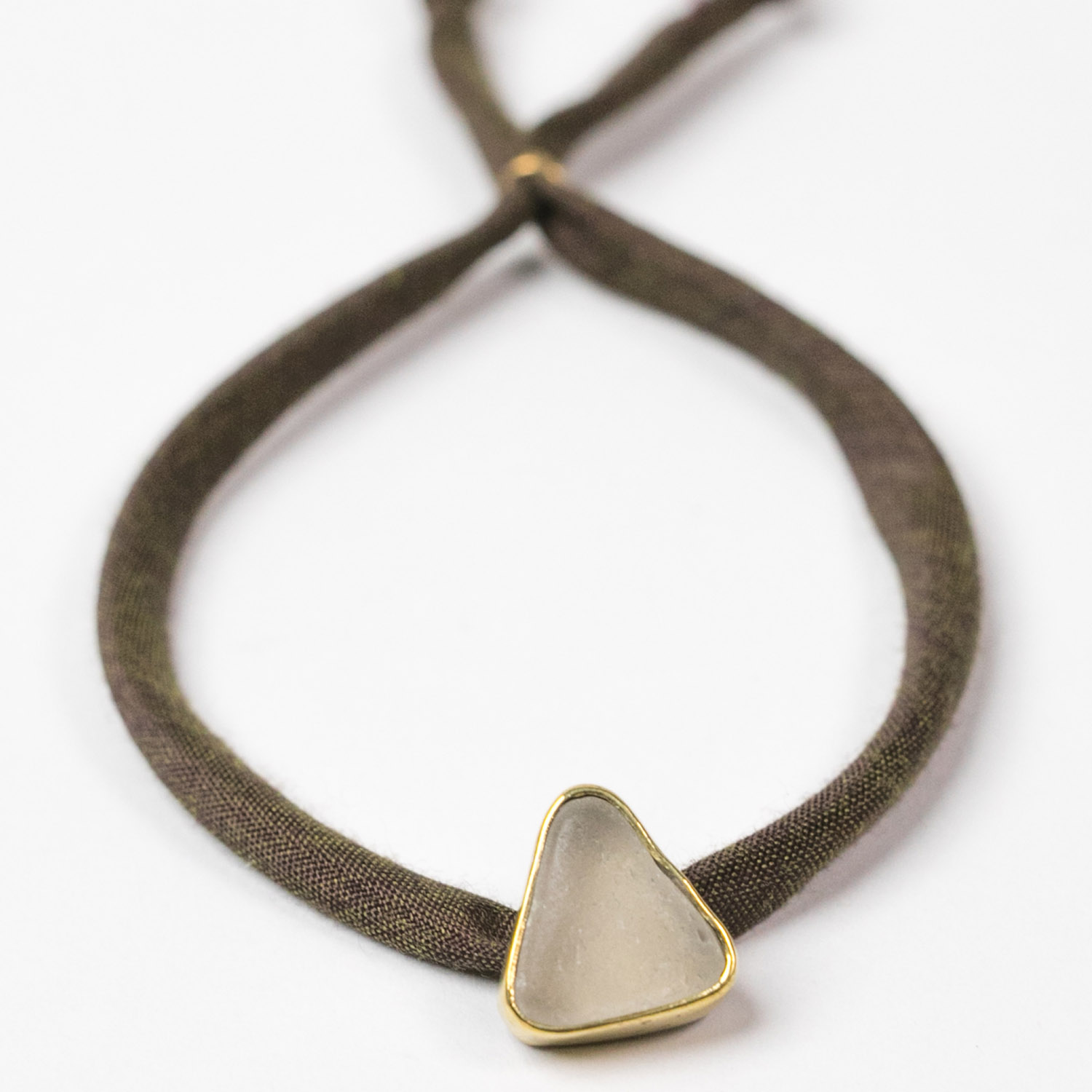 Find out who made this item
Manea lab is a small brand of handmade jewelry characterized by a strong influence of nature, travel and the emotions that arise from it. The "precious sea glass" collection was born from the time dedicated to listening, observing and researching the transformation process that transforms matter, in this case, unused shards of glass abandoned in nature, into something more precious. Hence the true value of this small collection of bijou, based on the history and poetry told by the materials themselves, modified by the sea, the sand, the wind, which by cleaning the glass seems to make it take on all the nuances of the landscape around it.
Each piece is different from the others and therefore unique, as are the emotions it evokes.
The glass you find in this collection comes from Sardinia and is set in metal, brass and silver, maintaining as much as possible the original shape and keeping adjustable sizes.
The colour combinations created are personal evocations of moments of observation and all the models are made entirely by hand, from the collection on-site to the realization using the sheet and wire technique, or soldered.