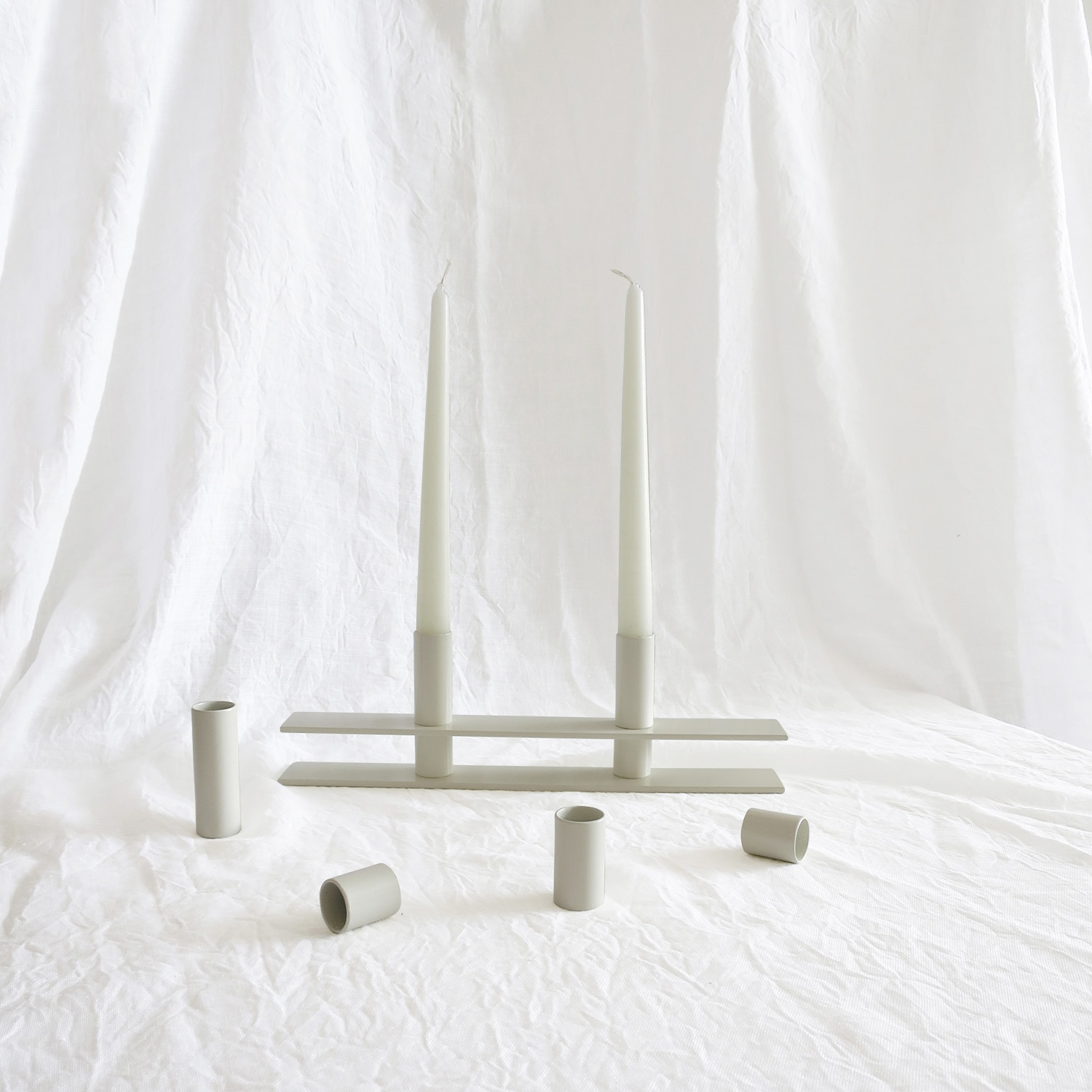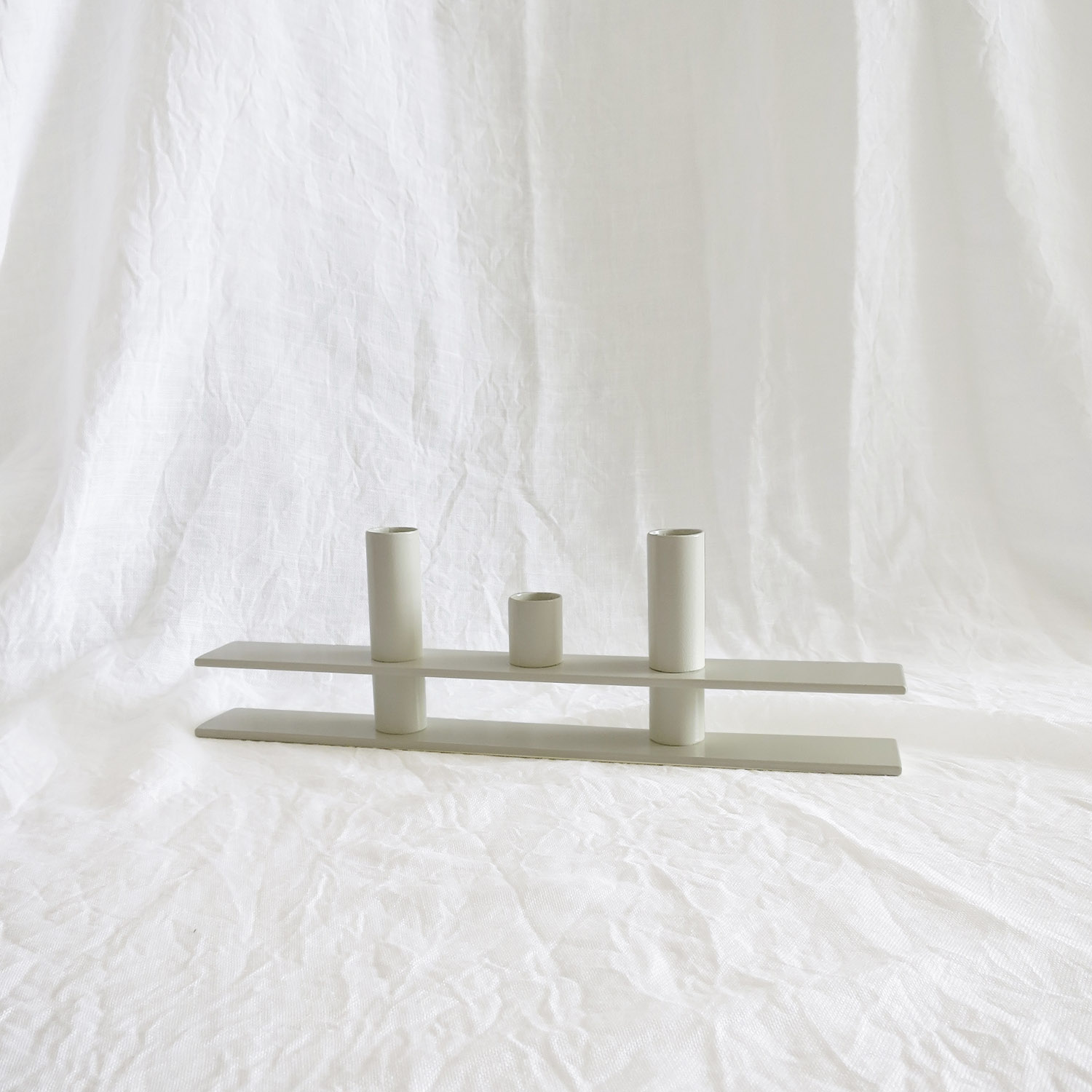 Candleholder set – complete
This set was created with the intention of creating a versatile product that can withstand the passage of time and trends, changing its shape as needed while maintaining its linear simplicity.
Entirely customisable, it has been designed to allow you to create any design you can imagine with the pieces at your disposal.
Each set is made entirely by hand from carefully selected, durable materials, but care should be taken when moving the pieces to avoid unwanted scratches.
Materials: iron, magnets and two-component epoxy paint
Number of pieces per set: 13
Measurements: L. 33cm
Weight: 1.5Kg
Shipping costs: Shipping costs will be calculated in the purchase phase. We are the spokesperson for a community of artisans, which is why each item is shipped directly from the person who produced it.
Delivery times will respect the rhythm of those who have worked on this project with care. For beautiful things you have to know how to wait.
96,00 € Euro
1 in stock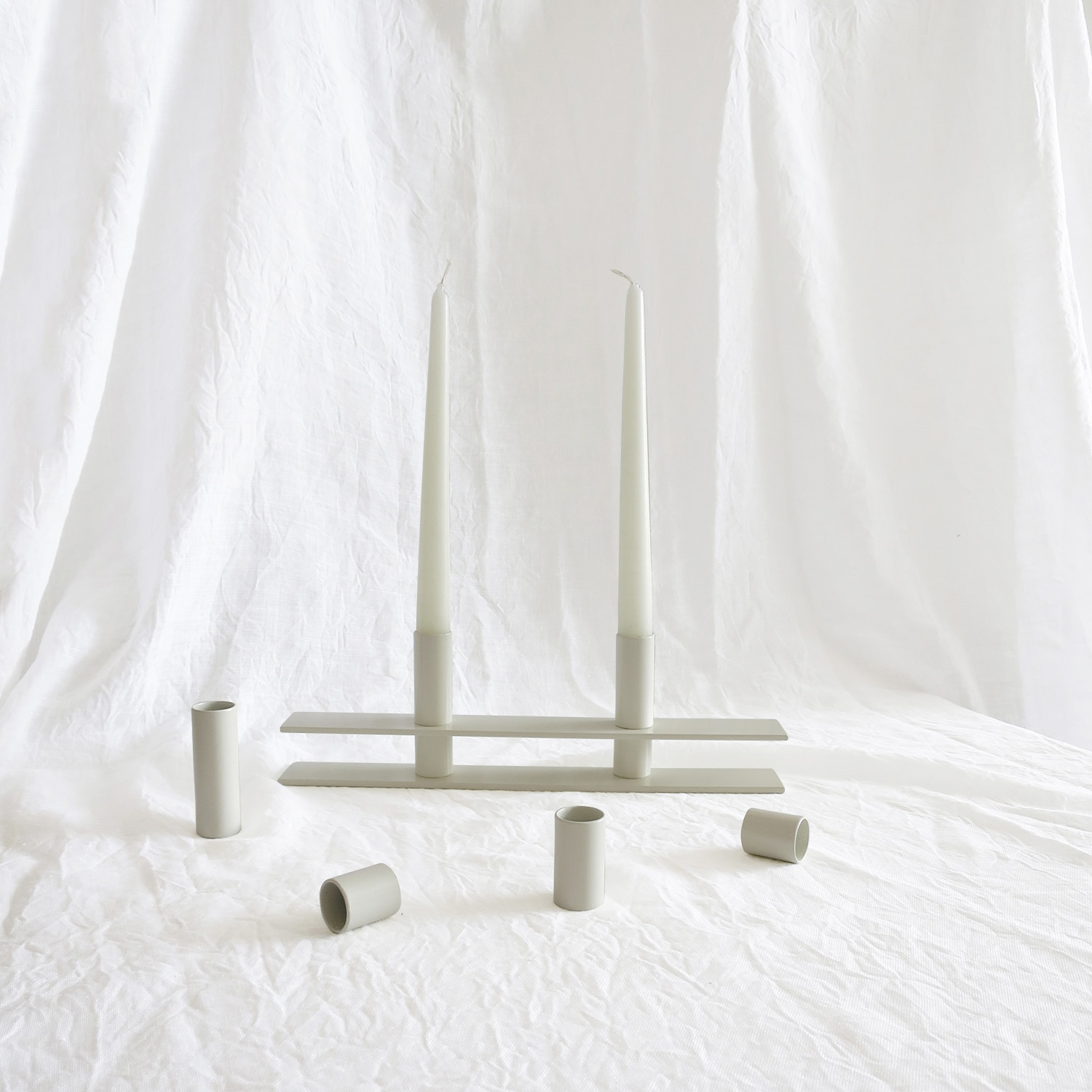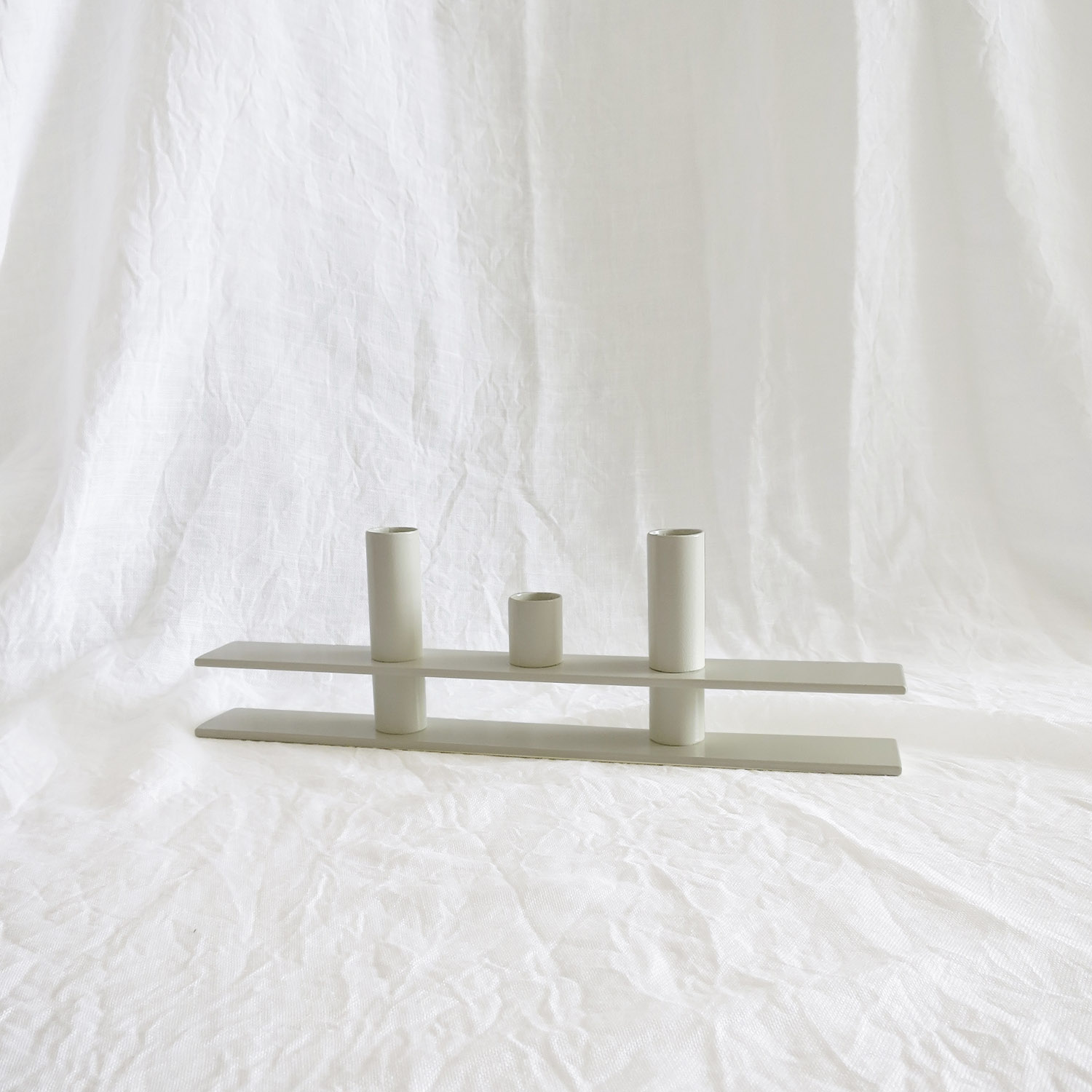 Find out who made this item
Nùce was born as a brand of candles, but its aim is not to identify itself with a single object, but to describe a creative path in continuous evolution, based on experimentation with objects, materials and the relationship between their forms.
Costanza Sofia, founder of the project, designs and creates candles and objects with a story to tell. Each collection is produced in limited quantities and each piece is handcrafted in London. The brand is committed to using natural and ethically sourced materials for its candles.
"Our motto is 'quality and exploration over quantity', so we decided to take a slow and transparent approach to our creations, based on quality rather than quantity and respecting the world we live in."