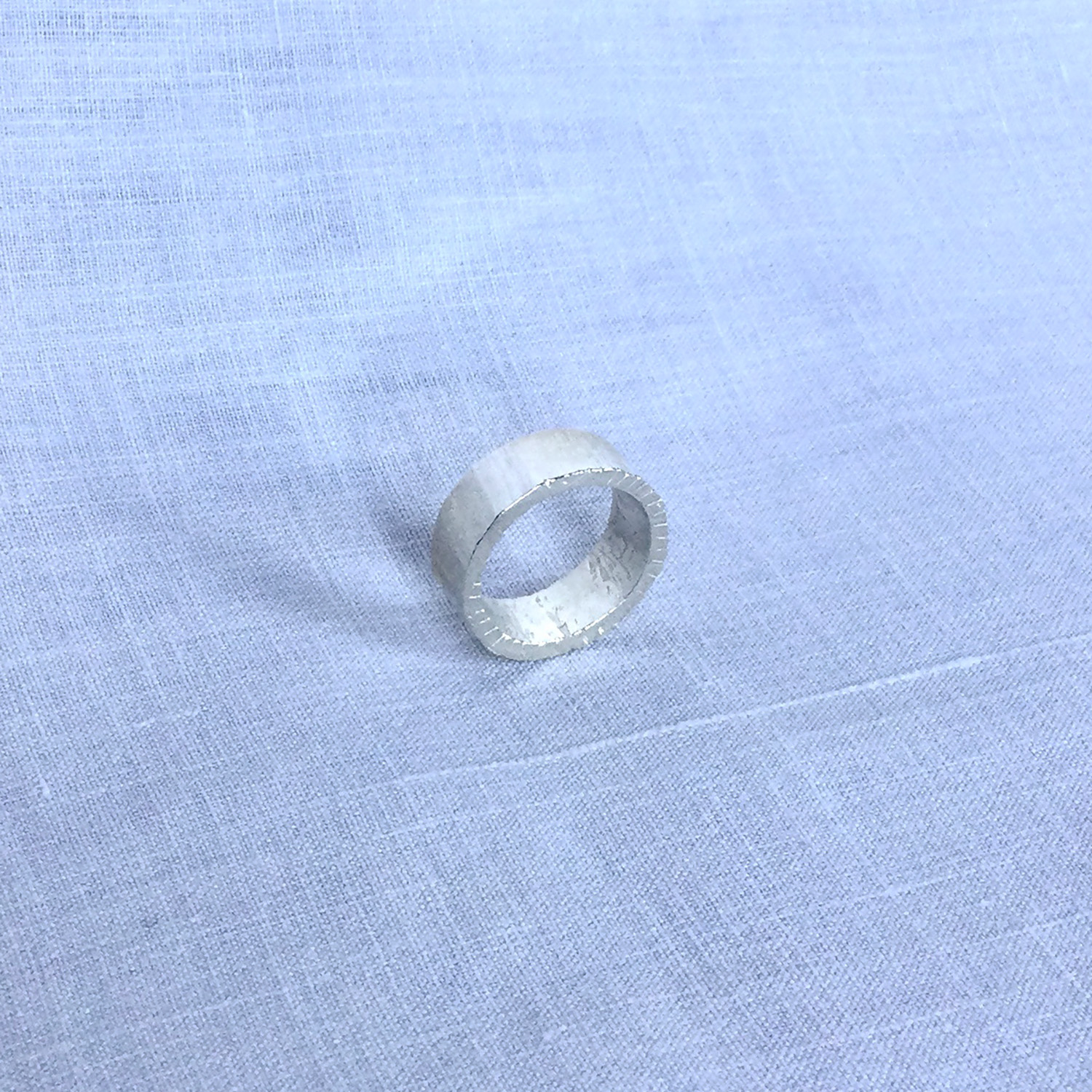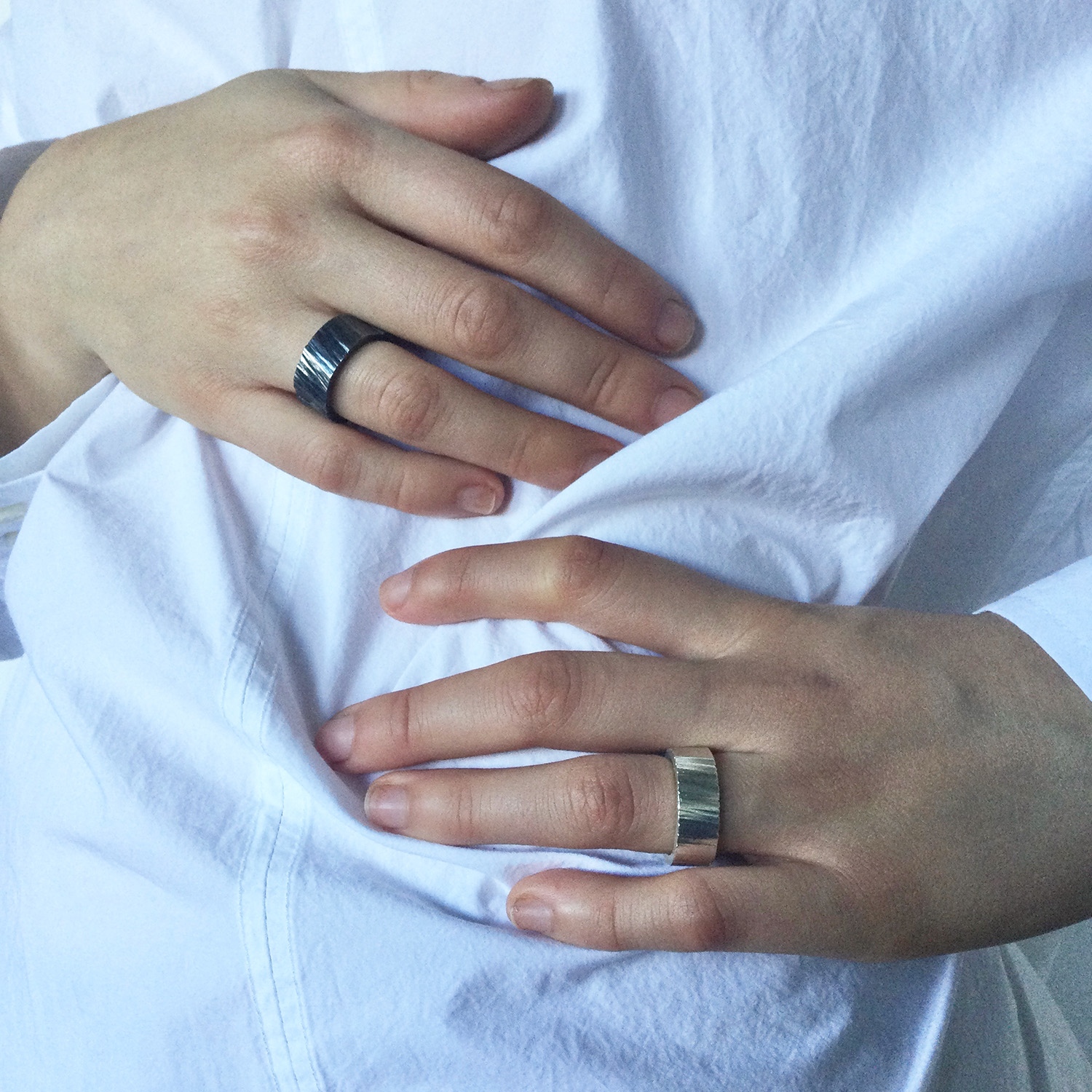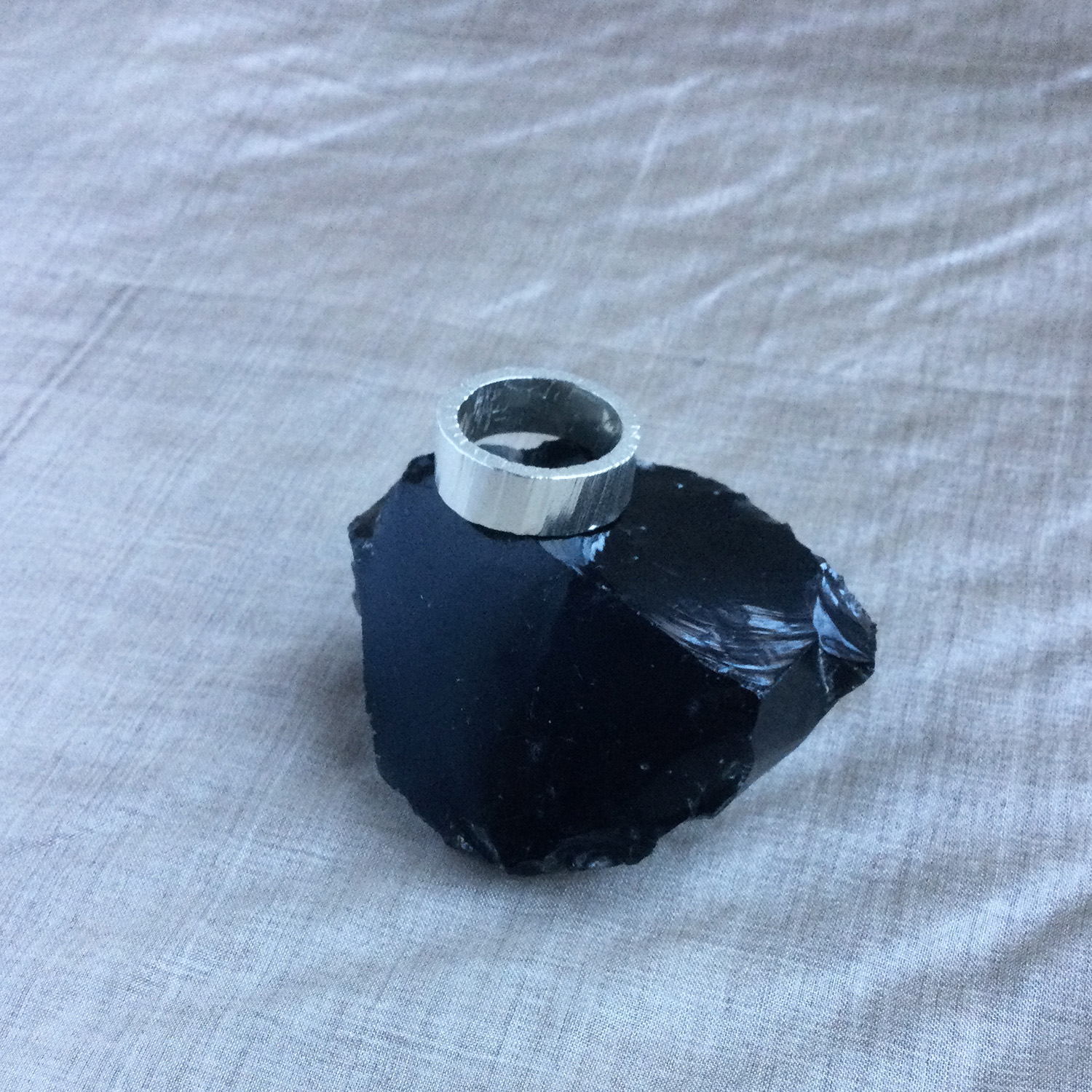 Chunky flat silver ring
Chunky is a jewellery line stemming from what was originally a commission for a unique piece. Here again Margherita used her favoured material, carving wax, but crafted the pieces using tools that are usually extraneous to jewellery making: a paper cutter, a bradawl and a gouge. Instead of refining and masking the texture of this material, by picking the 'wrong' set of tools Margherita best exploits wax's specific features, highlighting its consistency and its plasticity.
N.B. As every piece is made as a unique item, each one has its own shapes and might differ slightly from the picture on the e-shop.
If you ring size is not currently available, get in touch with us by e-mail and we will provide your desired size as soon as possible.
Material: sterling silver
Size: EU: 53 – UK: M 1/2
Shipping: Shipping costs will be calculated in the purchase phase. We are the spokesman of a community of artisans, so each item is shipped directly from the person who produced it.
The timing of delivery will respect the pace of those who have worked on this project with care. For beautiful things you have to know how to wait.
40,00 € Euro
1 in stock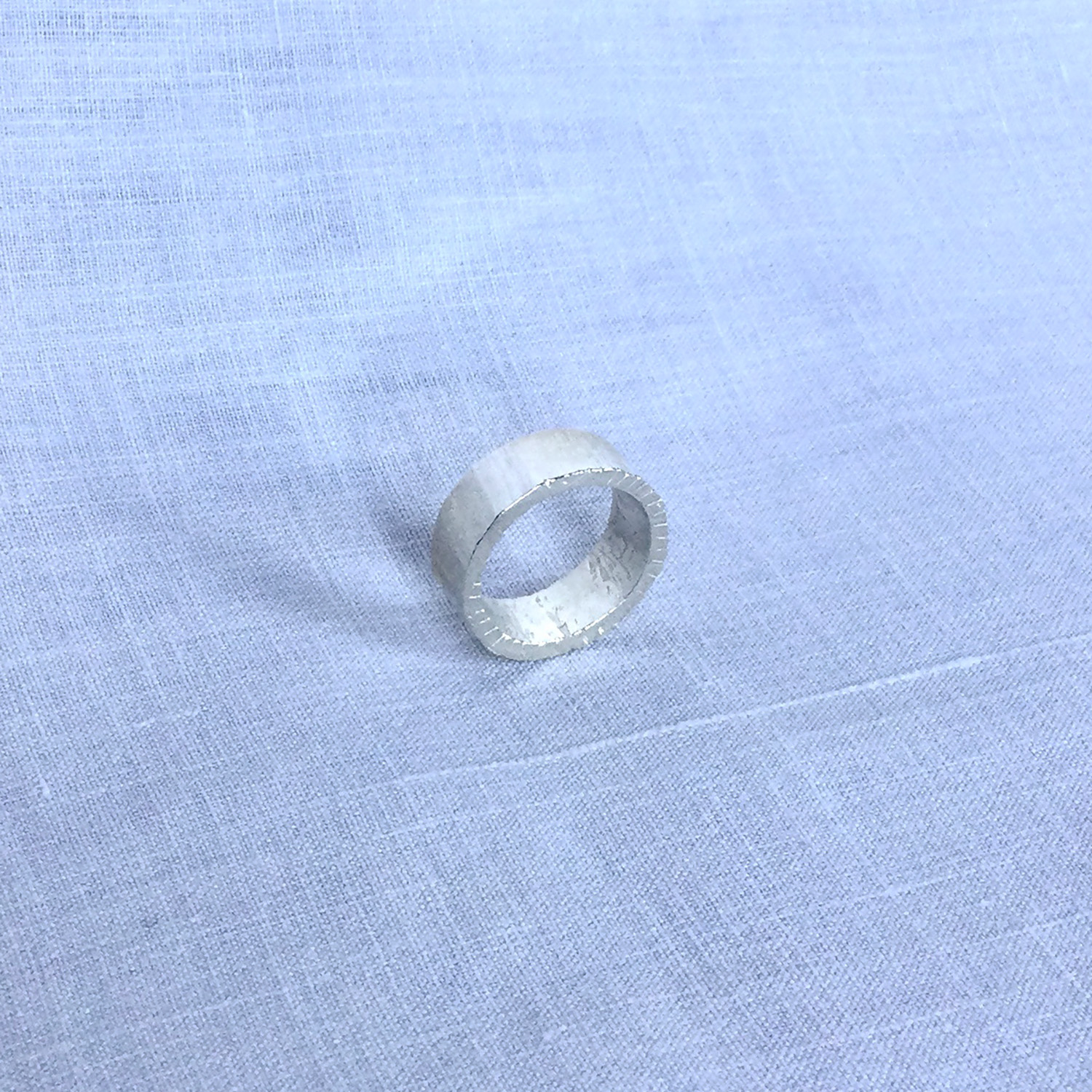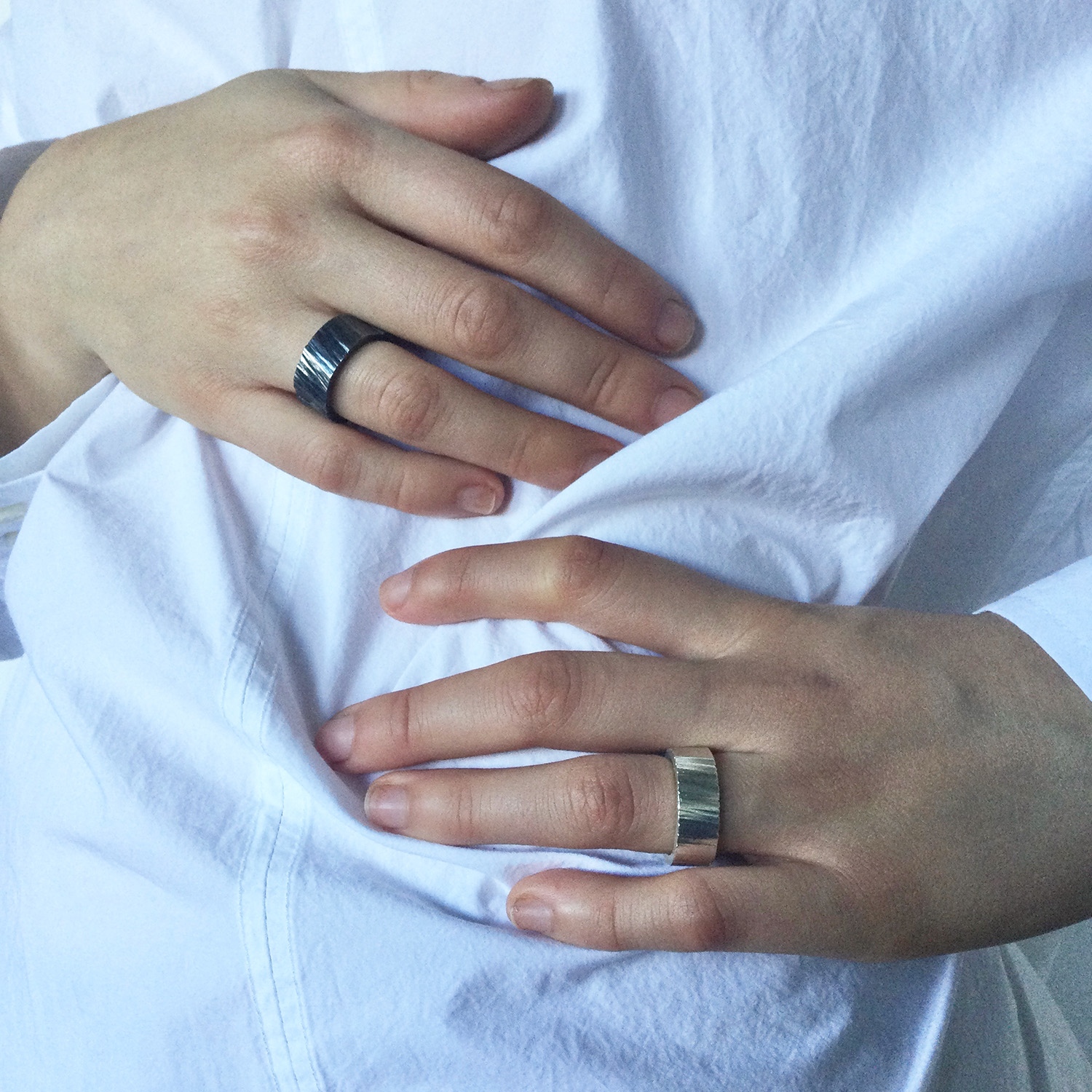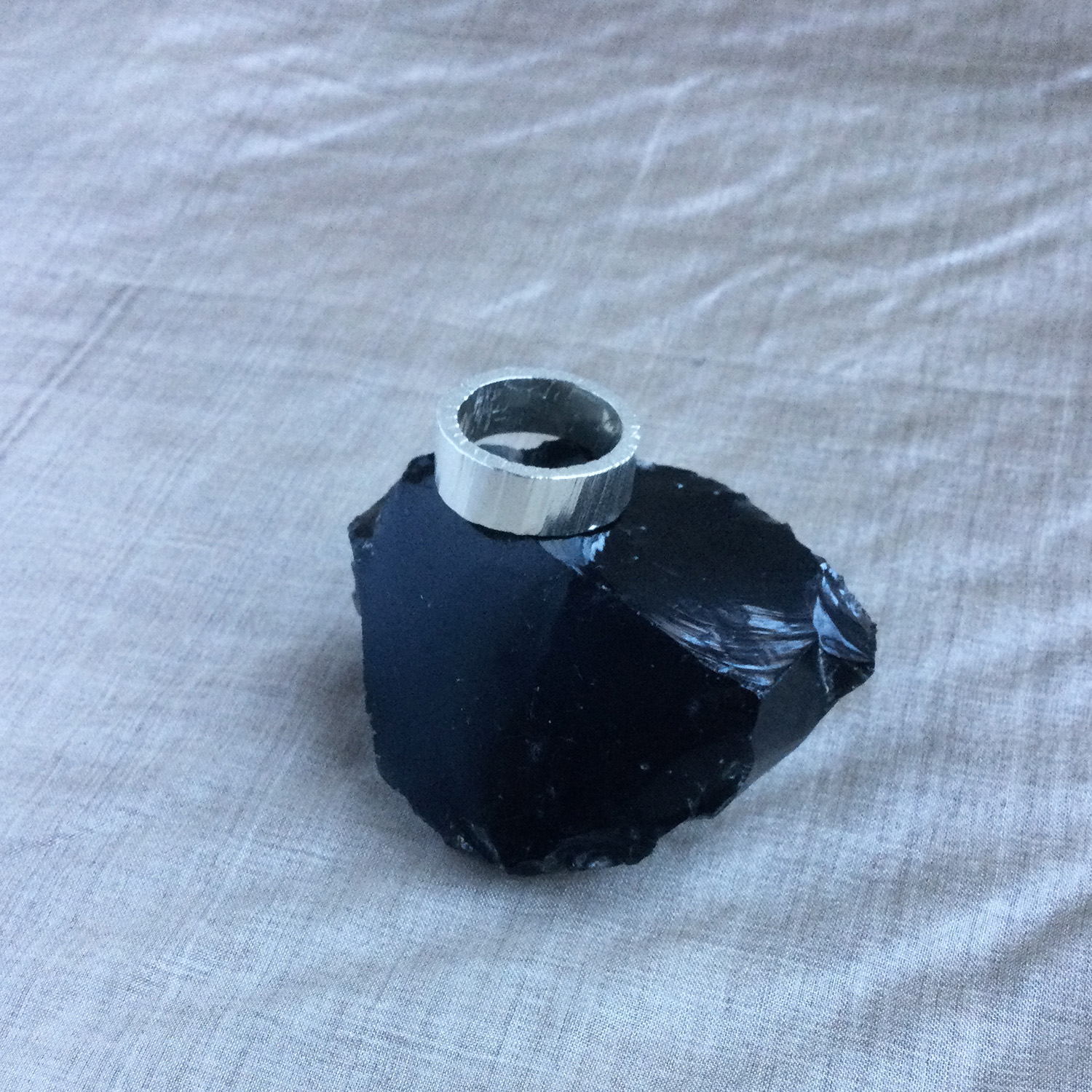 Find out who made this item
Margherita Potenza is a designer-maker based in Milan whose work focuses on objects related to the body.
Her background is rooted in the applied arts, and currently her practice ranges from jewelry making to product design, art installations and writing.
Recent projects include the launch of two seasonal jewelry editions, a design-based research on the energy of the body called Body Cartography, and custom jewelry commissions.