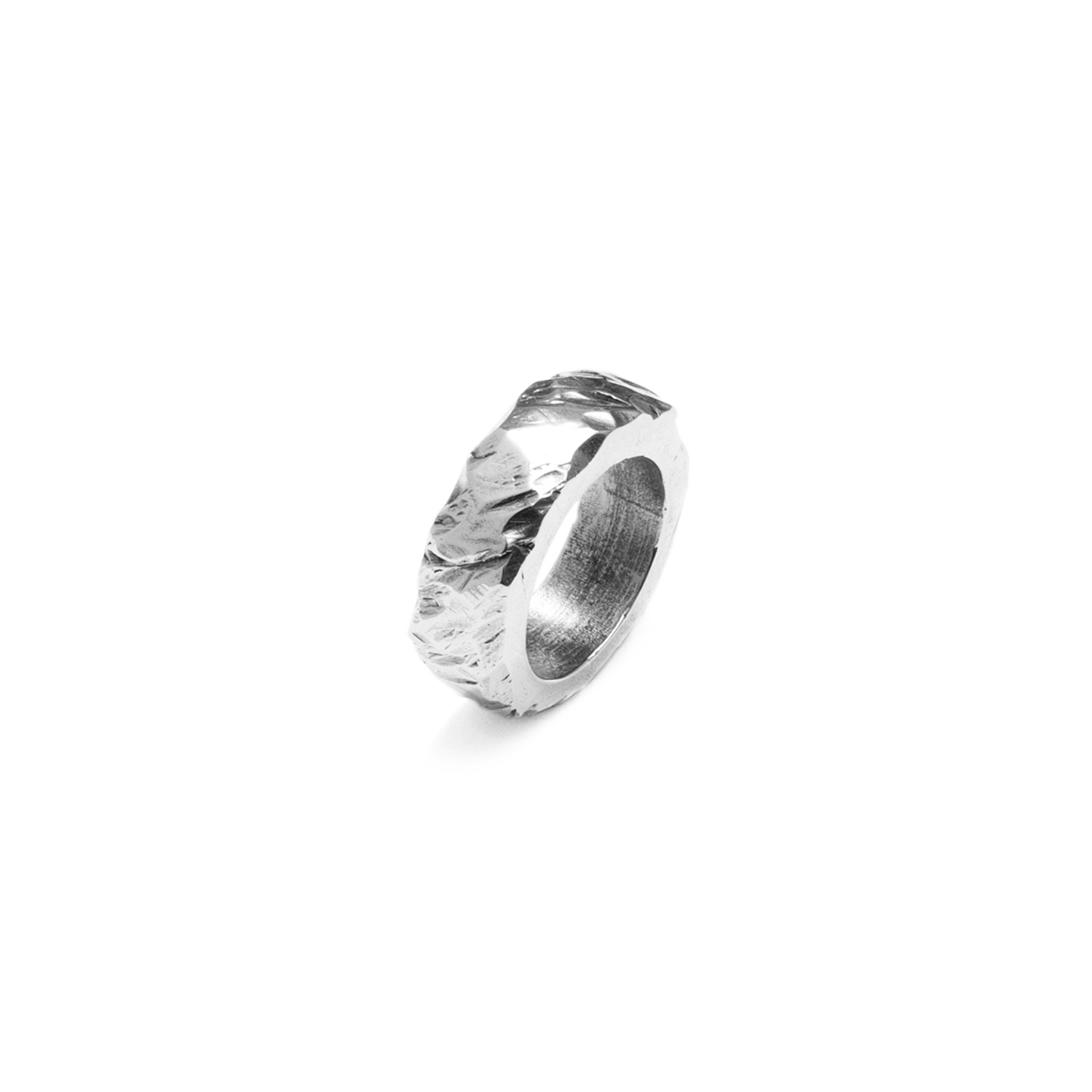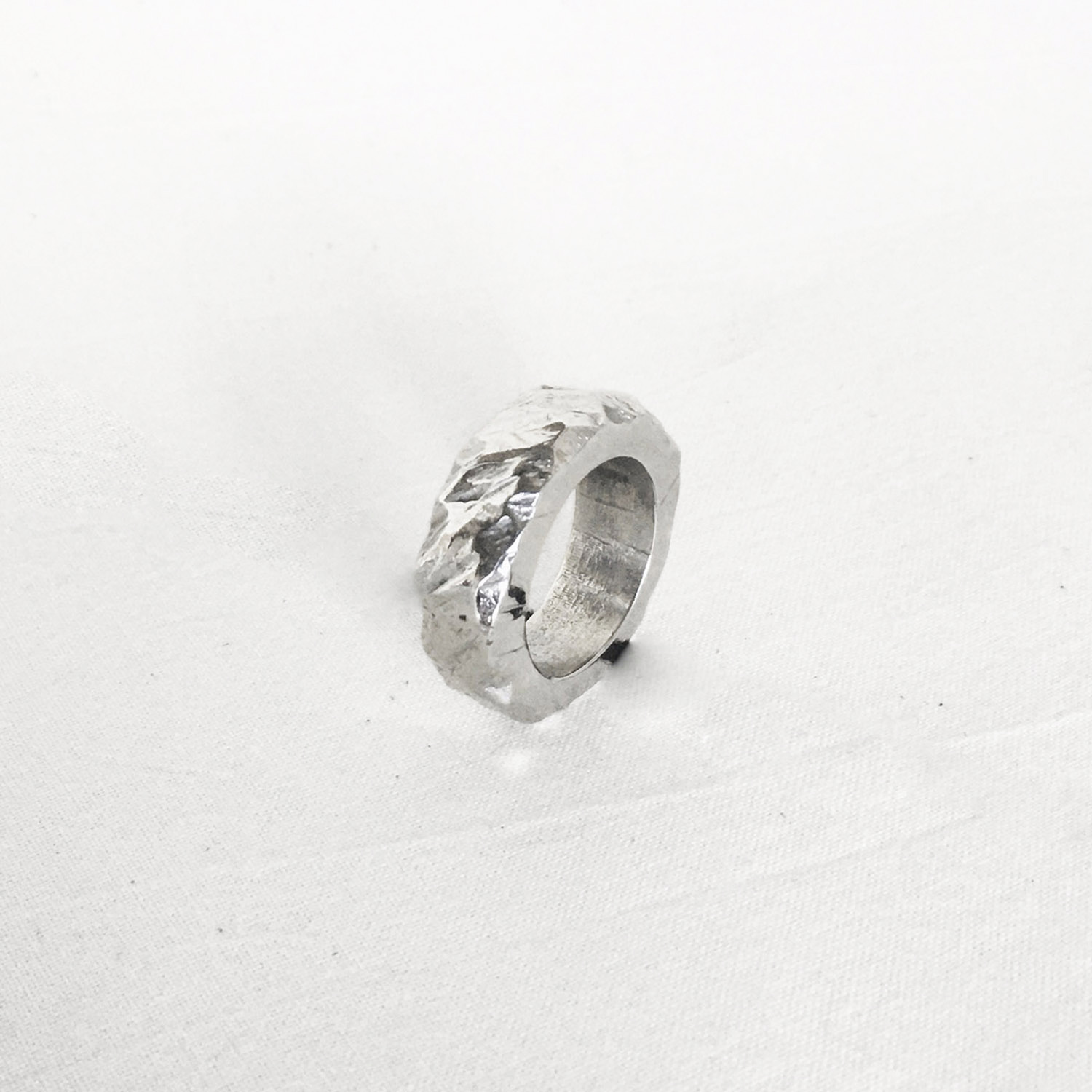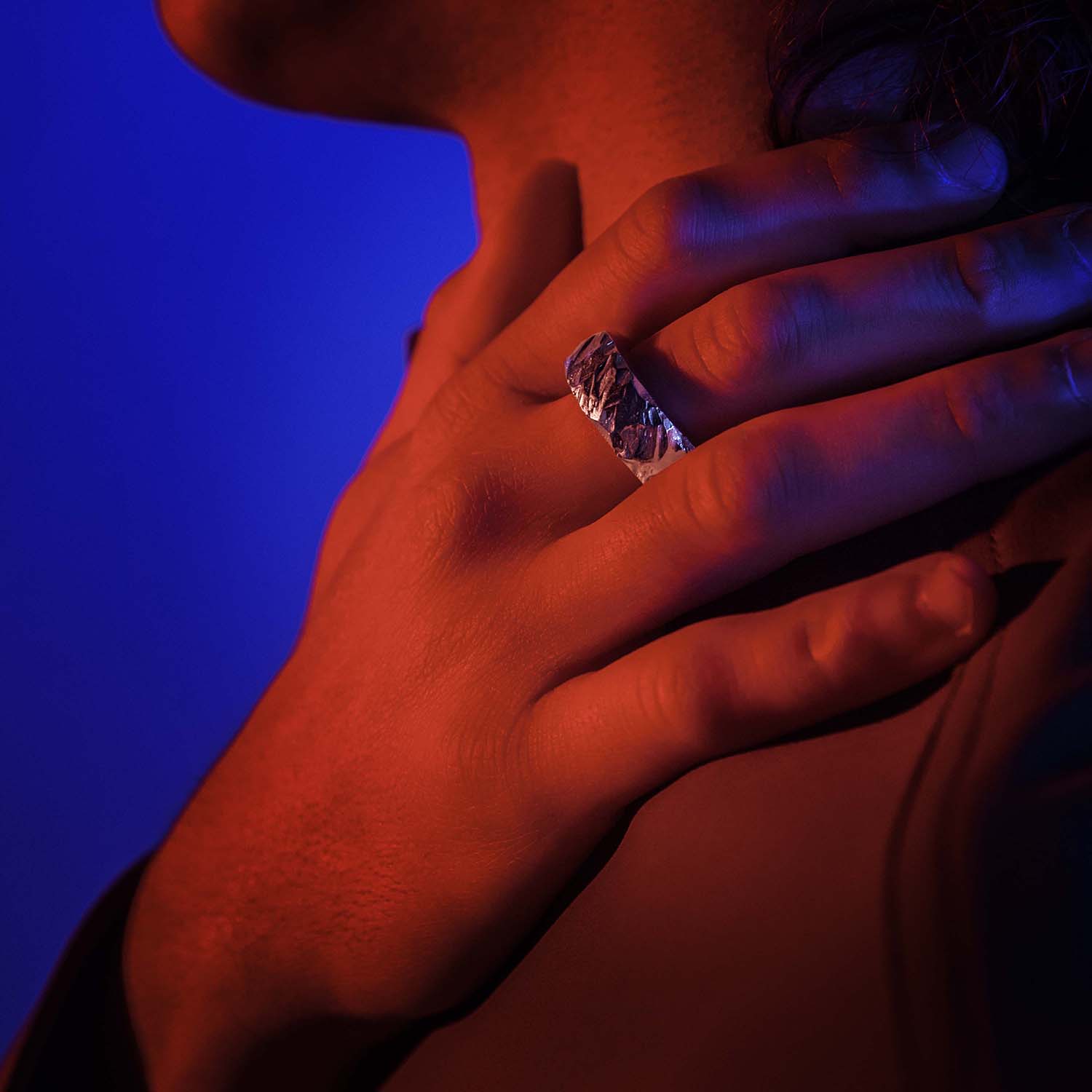 Chunky ring III
Chunky is a line of jewellery that originated from a request for a unique piece. Here, too, Margherita used her favourite material, carving wax, but made the pieces using tools that are usually unrelated to jewellery making: a letter opener, an awl and a gouge. Instead of refining and masking the texture of this material, by choosing the 'wrong' set of tools Margherita makes the most of the specific characteristics of wax, highlighting its texture and plasticity.
N.B. As each piece is made as a unique piece, each has its own shape and may differ slightly from the image on the e-shop, although the main features of each design will be retained (e.g. metal, plating, overall shape).
Material: white rhodium-plated bronze
Sizes: EU: 63 – UK: U 1/2
Shipping: Shipping costs will be calculated at the time of purchase. We are the spokesperson for a community of craftsmen, therefore each item is shipped directly from the person who produced it.
Delivery times will respect the rhythm of those who have worked on this project with care. For beautiful things you have to know how to wait.
83,00 € Euro
1 in stock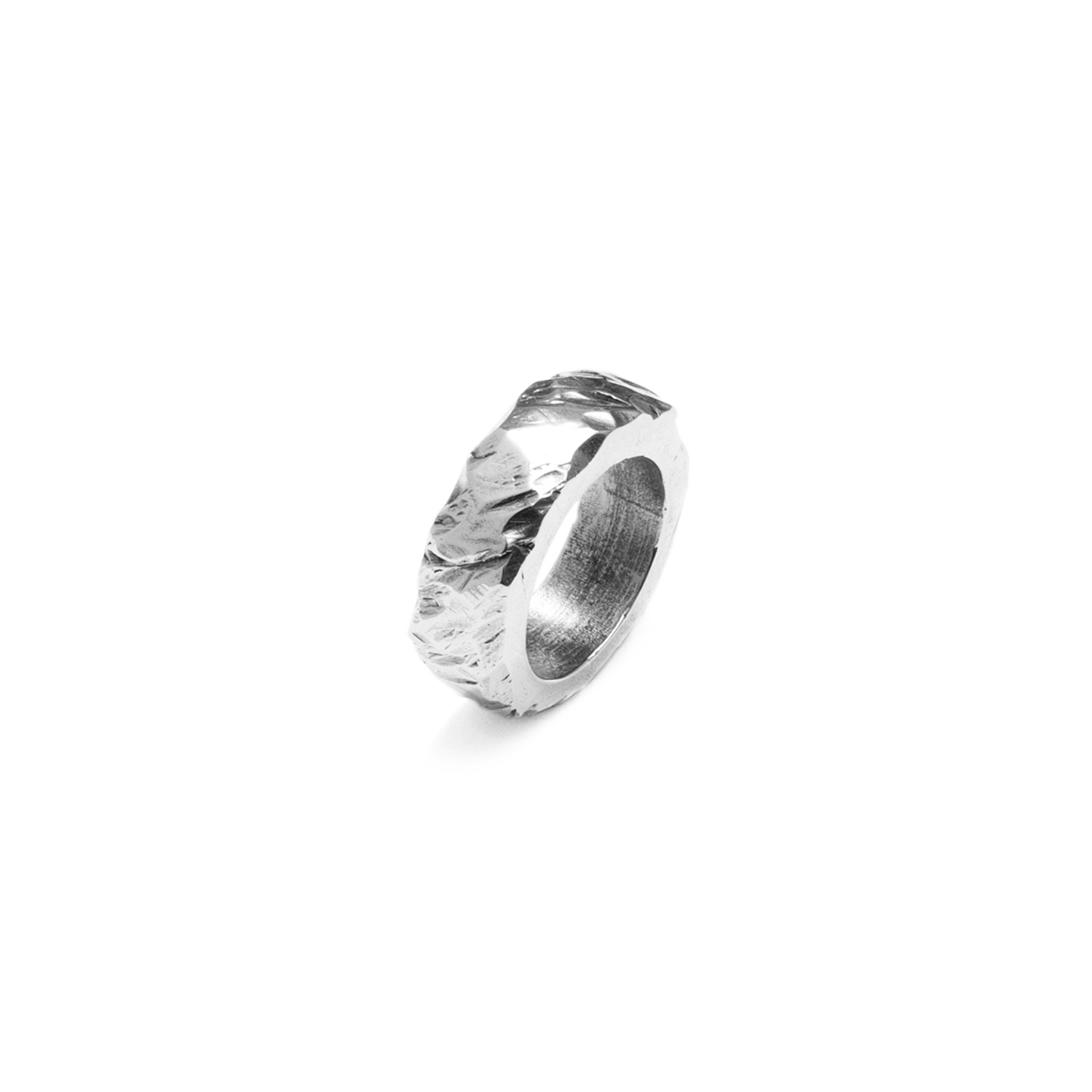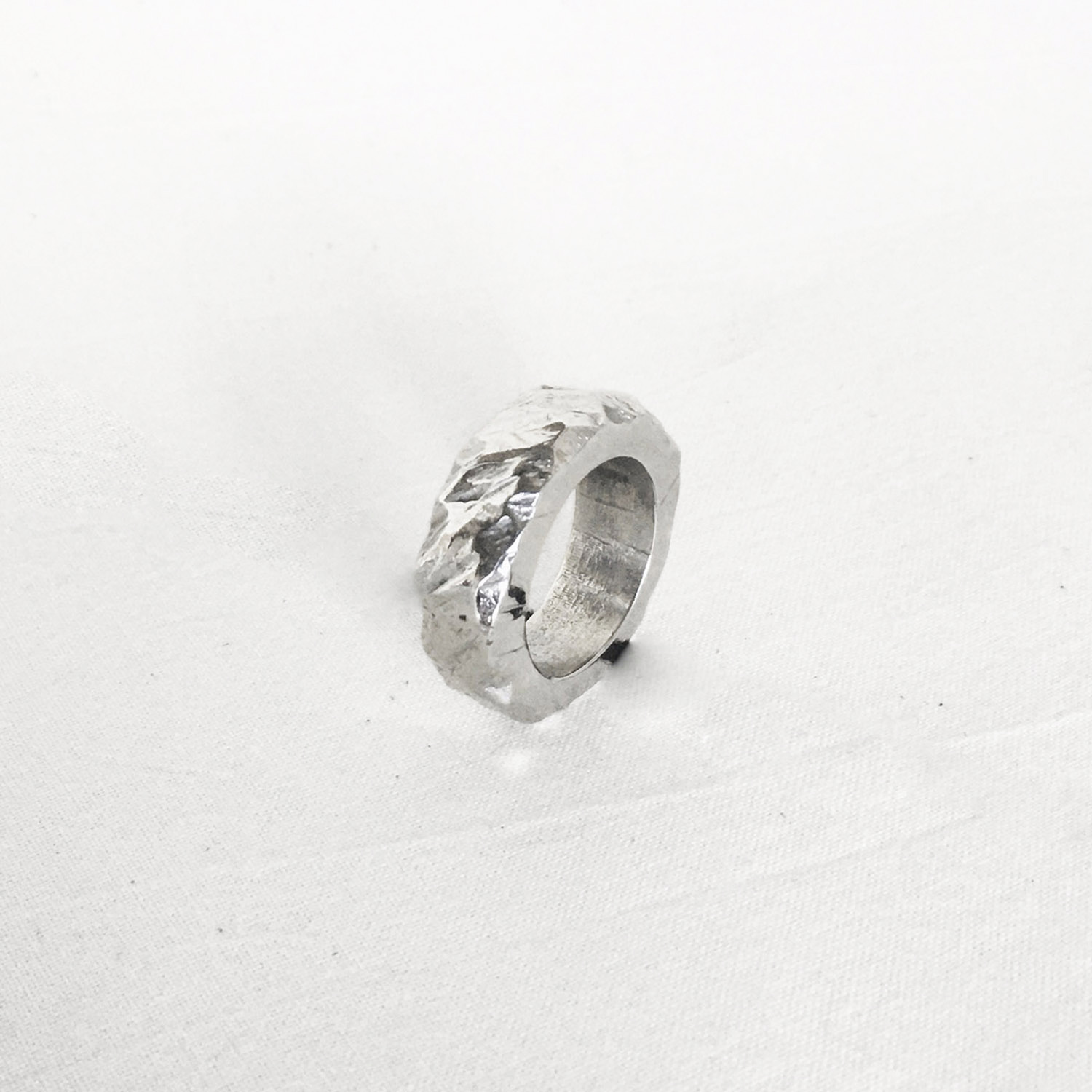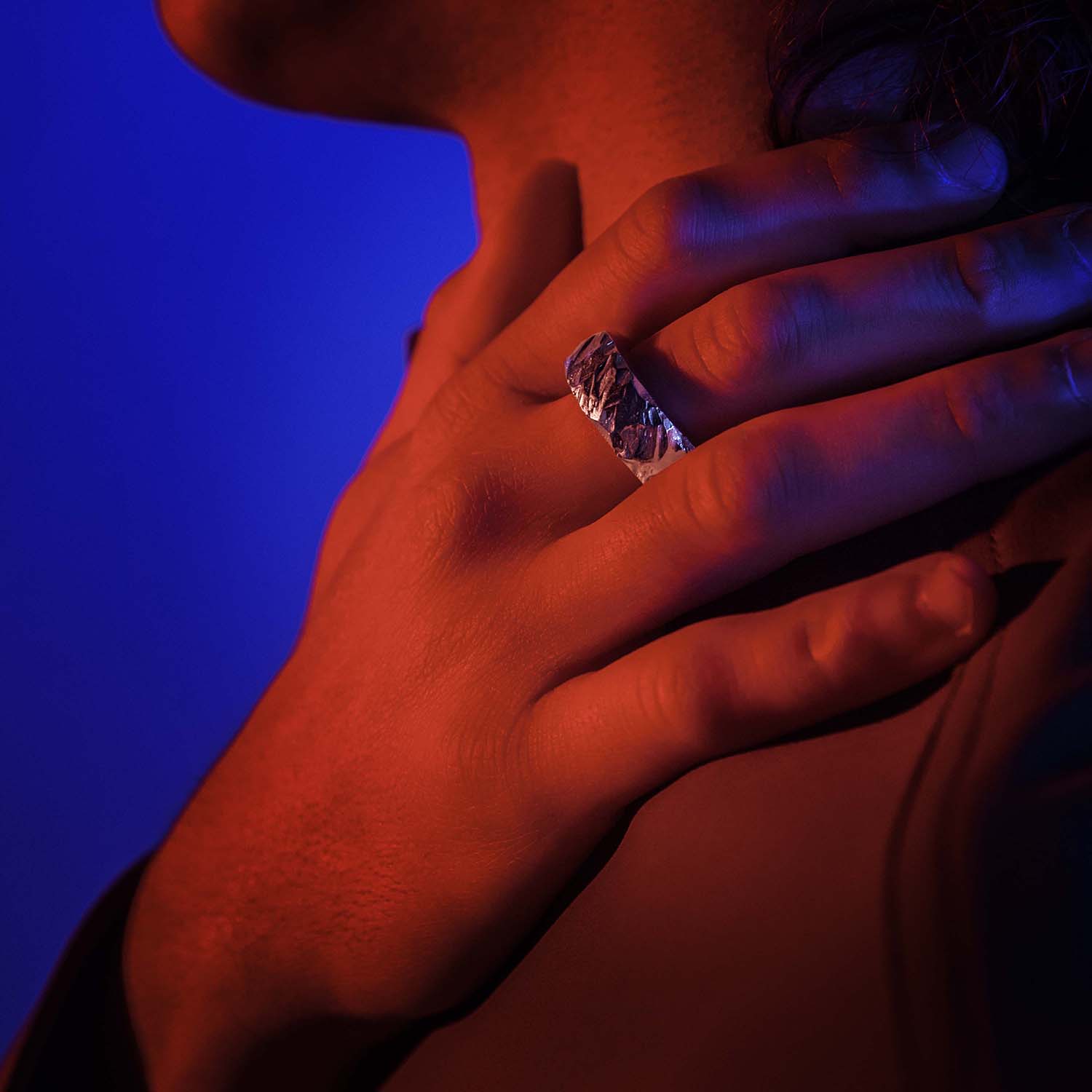 Find out who made this item
Margherita Potenza is a designer-maker based in Milan whose work focuses on objects related to the body.
Her background is rooted in the applied arts, and currently her practice ranges from jewelry making to product design, art installations and writing.
Recent projects include the launch of two seasonal editions of jewelry, a design-based research on the energy of the body called Body Cartography and commissions of bespoke jewelry.