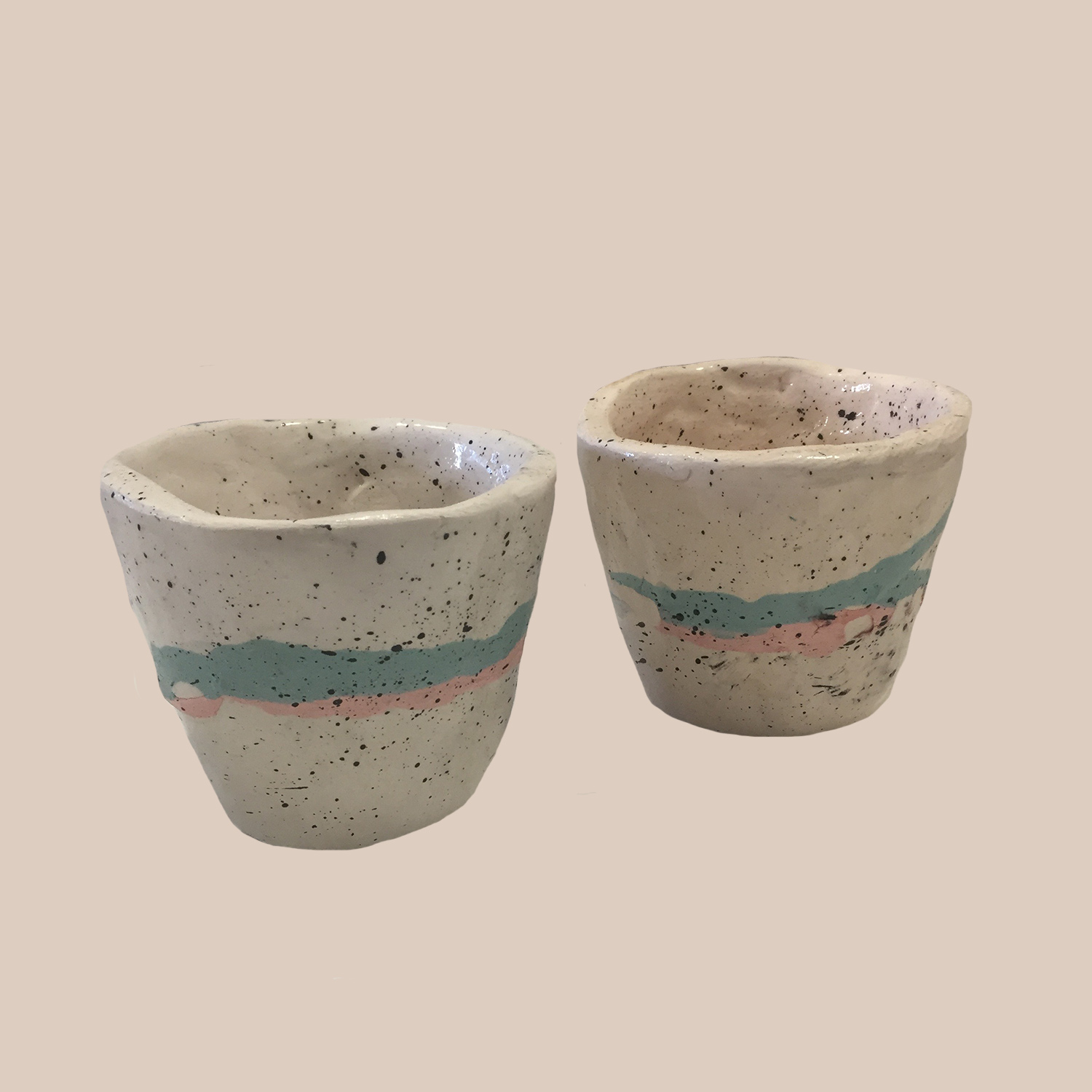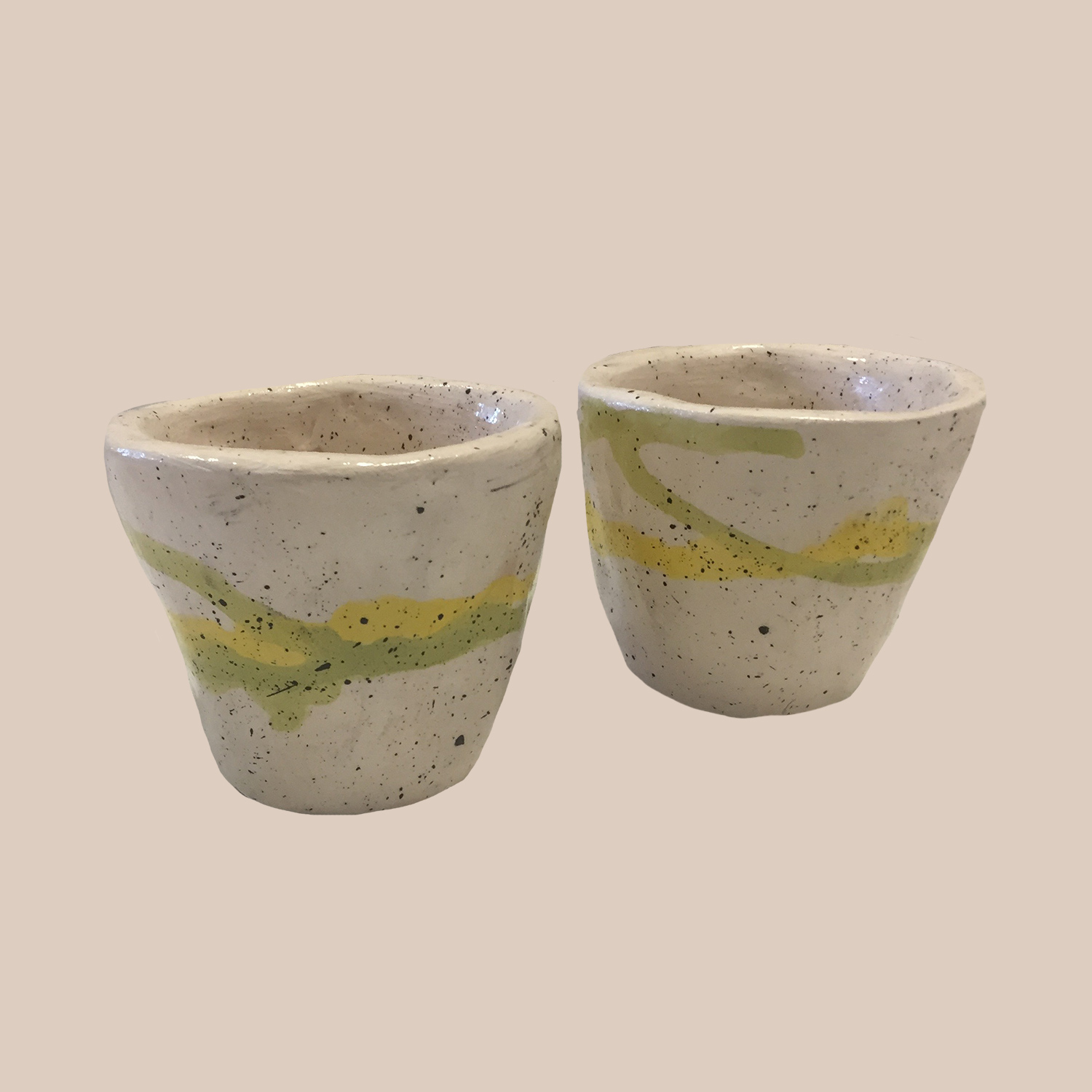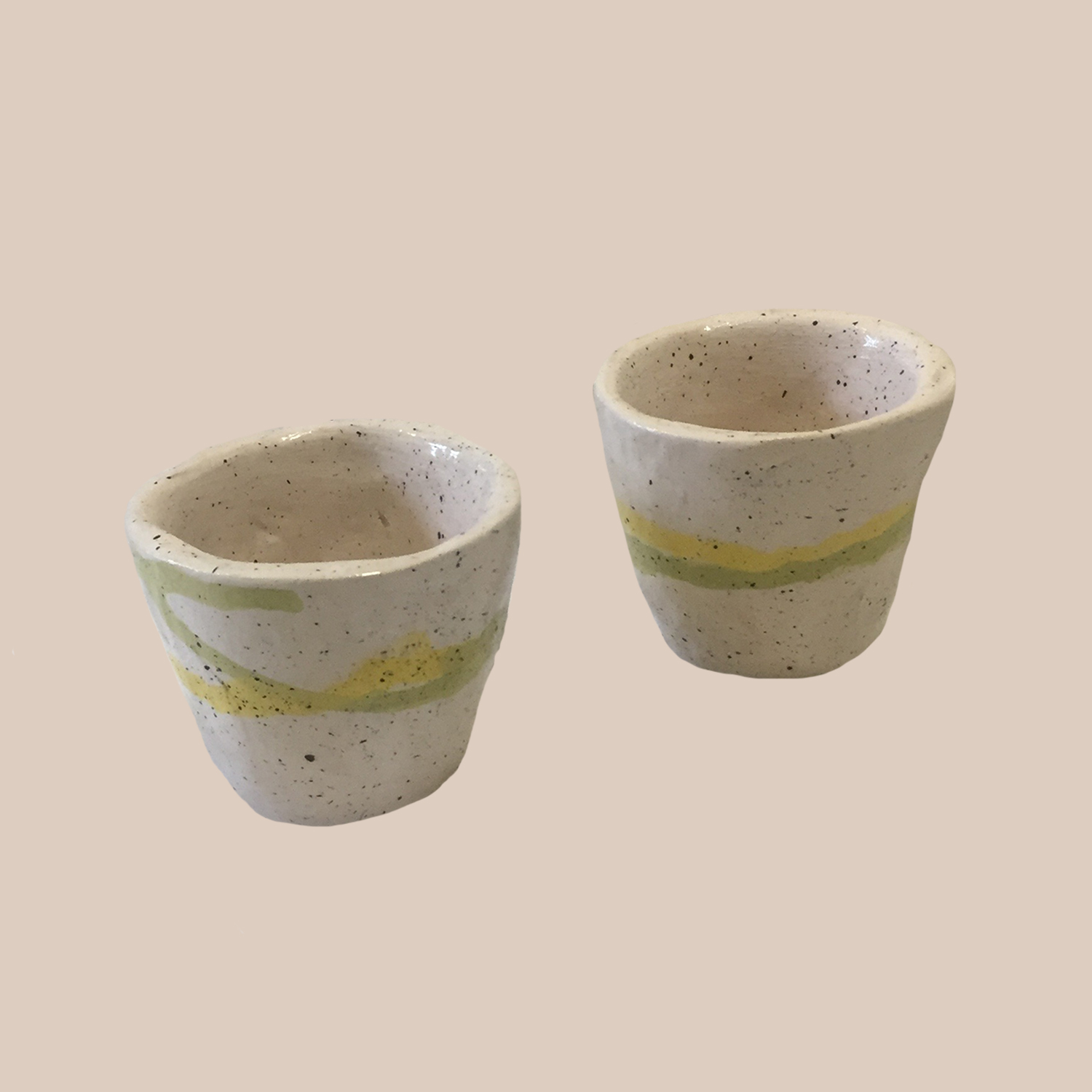 Coffee cups
Coffee cups inspired by Japanese handle-less cups, with white clay and poured colour. Each one is different, they are decorated with black engobe colour with small contrasting dots. Double-fired at 960 degrees, dishwasher safe.
Items sold in pairs.
Size: h 8 cm, ø 5 cm
Material: white clay
Shipping: Shipping costs will be calculated in the purchase phase. We are the spokesman of a community of artisans, so each object is shipped directly from the person who produced it.
Delivery times will respect the rhythm of those who have worked on this project with care.
For beautiful things you have to know how to wait.
21,00 € Euro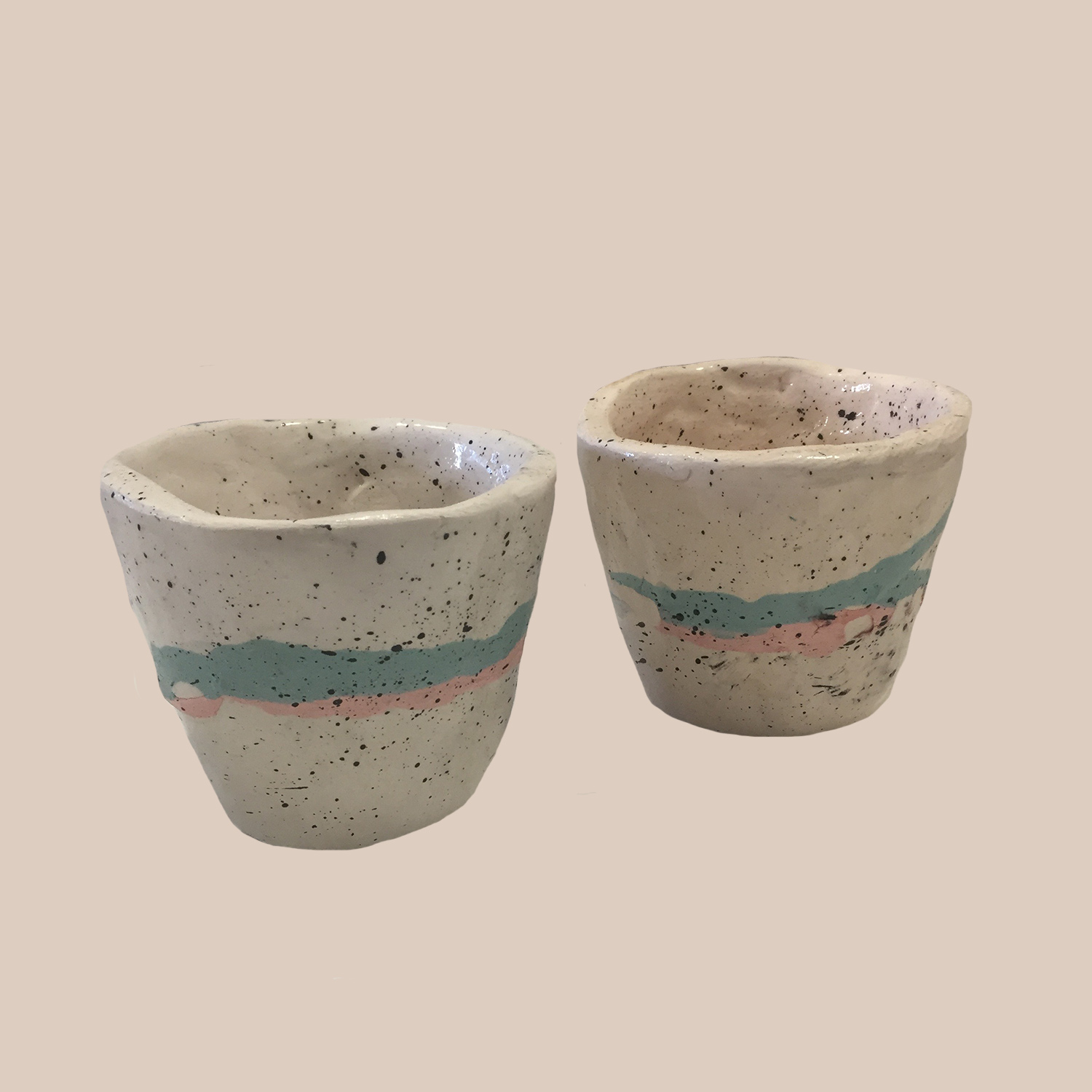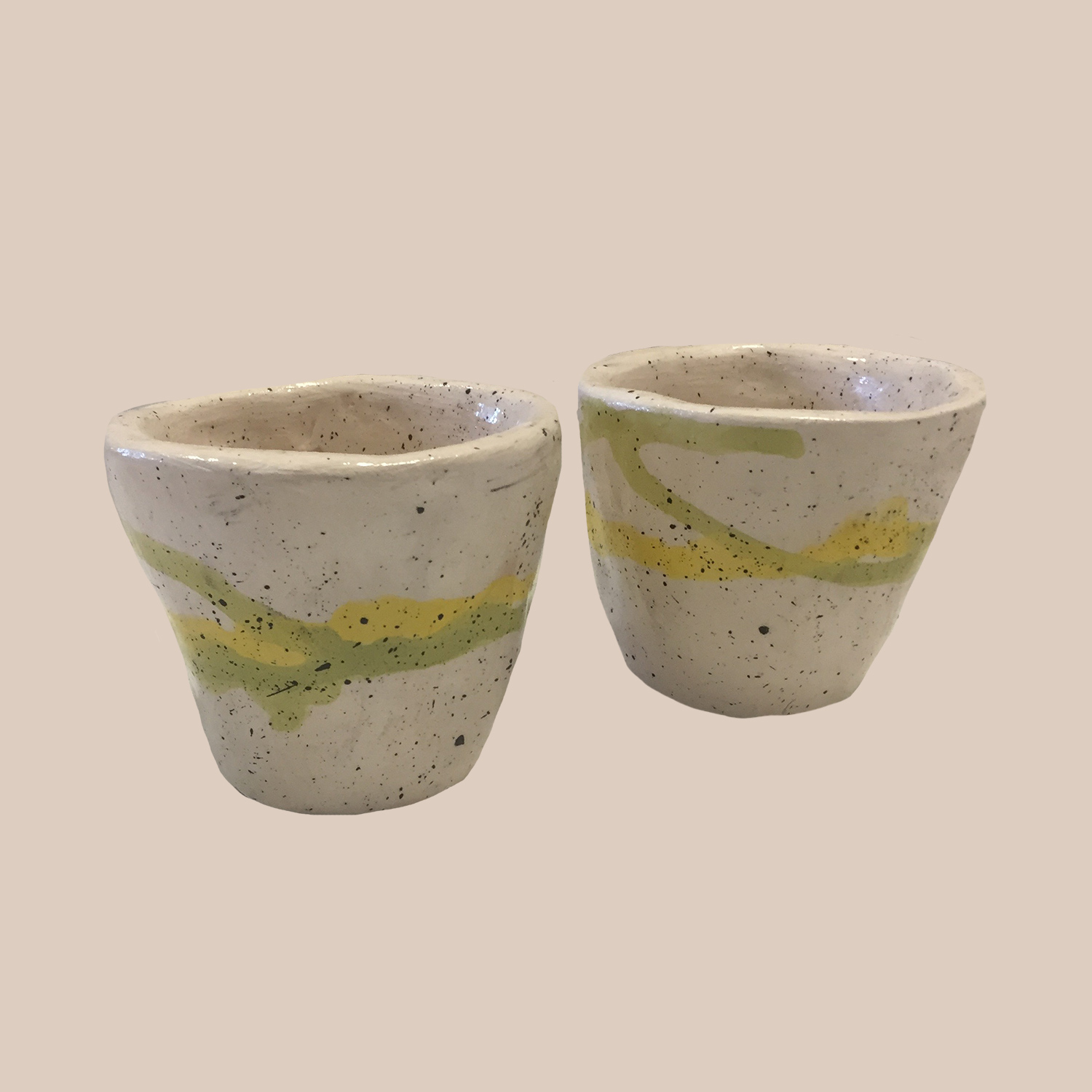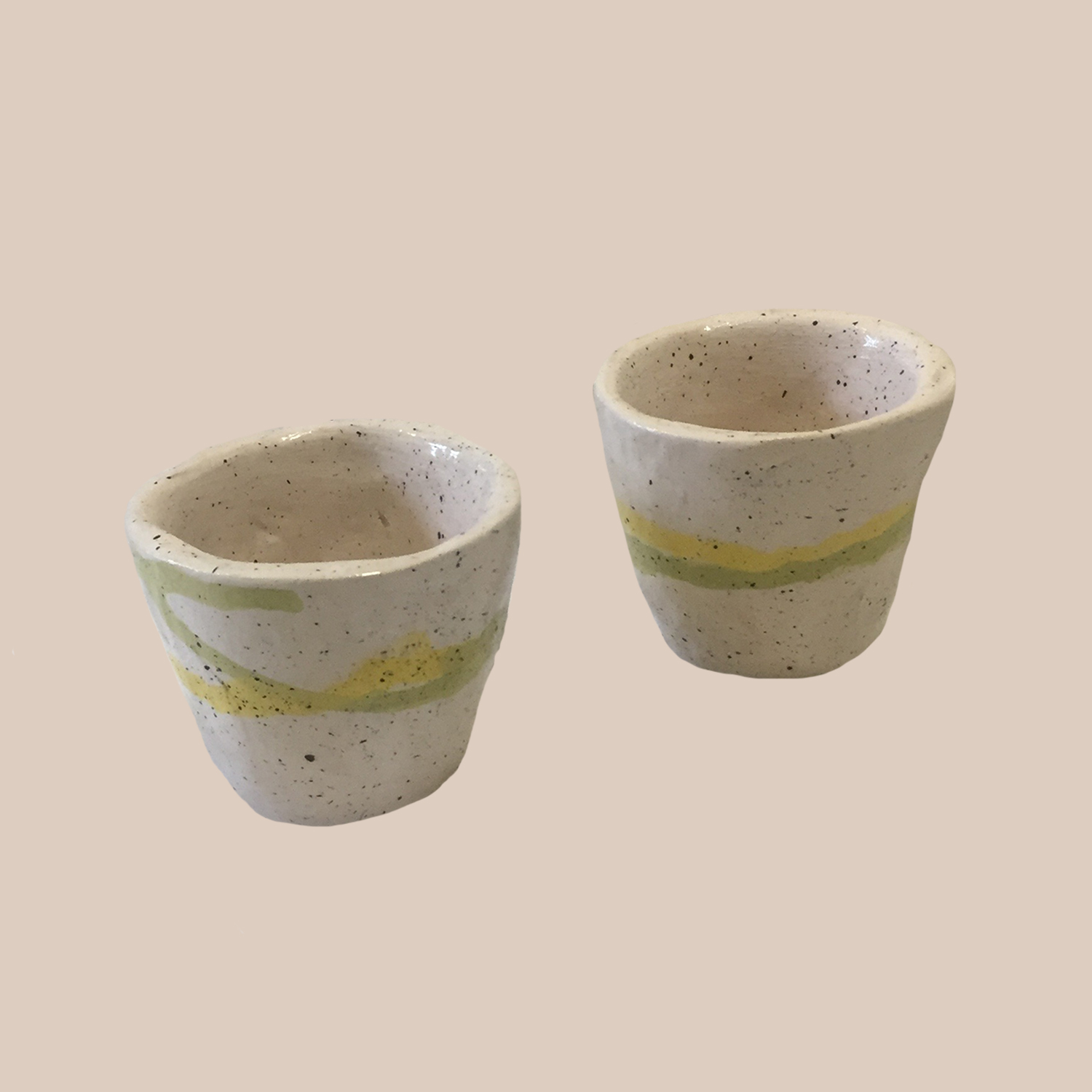 Find out who made this item
Trained at the Brera Academy of Fine Arts in Scenography and specialised in Art Therapy, Paola and obtained a degree in Educational Sciences as an adult and approached the world of Ceramics through different masters and various techniques, from Raku firing to the potter's wheel.
Her path led her to develop a particular sensitivity towards ergo-therapy workshops in day facilities for adults in a state of fragility or cognitive disability, but also with children, adolescents and fairs.
In 2017 she opened an atelier at Ideamondo in Milan Lambrate, dealing with didactic-artistic design and holding numerous courses in ceramics and art for adults and children.
Her work has soft shapes that are sometimes reminiscent of ancient ancestral deities. Her creations are enhanced and personalised with the use of textured and rough glazes, which enhance the shapes of the objects by imprisoning natural light and shadow.
All the creations are unique pieces, manipulated by hand, deliberately left rough to make them more authentic.