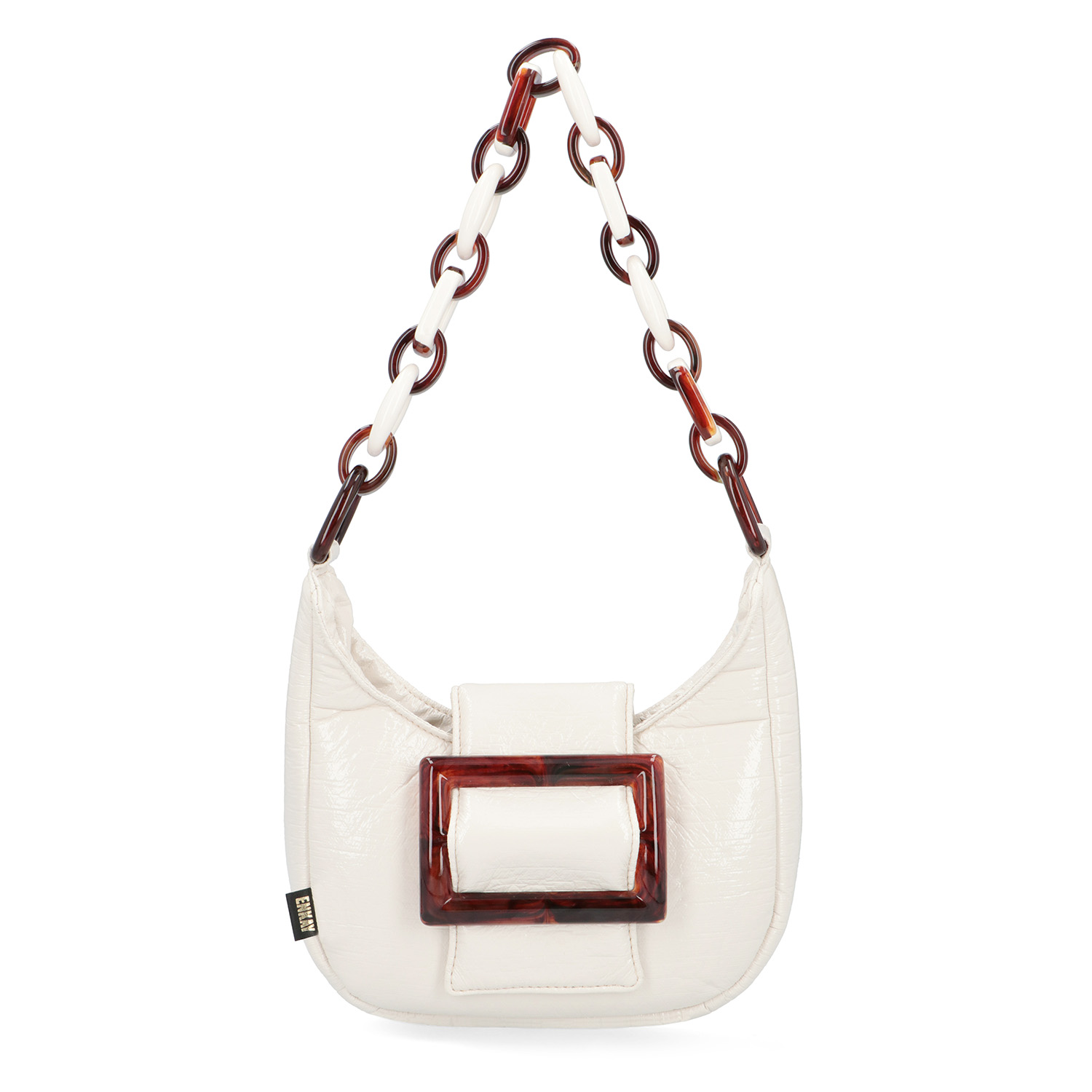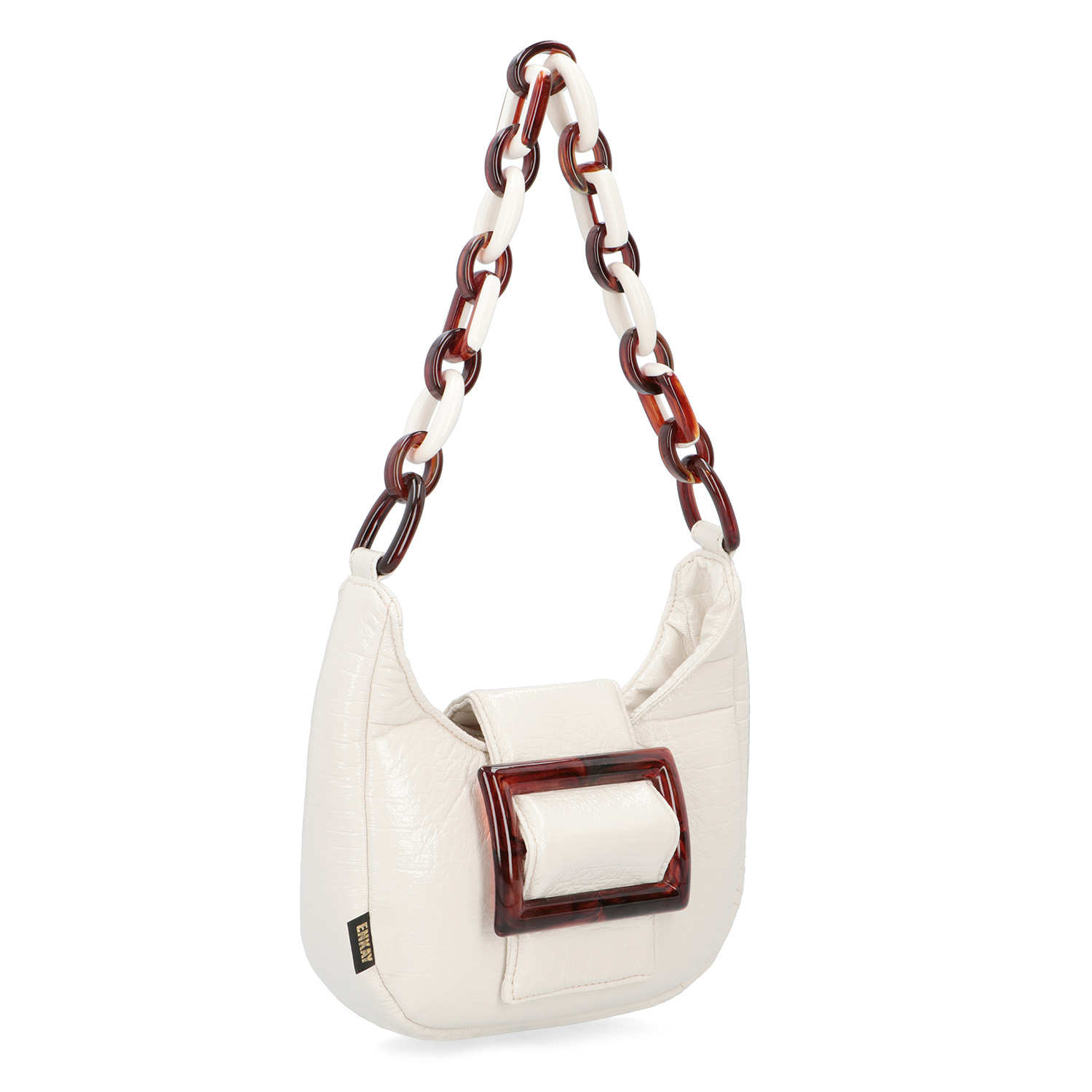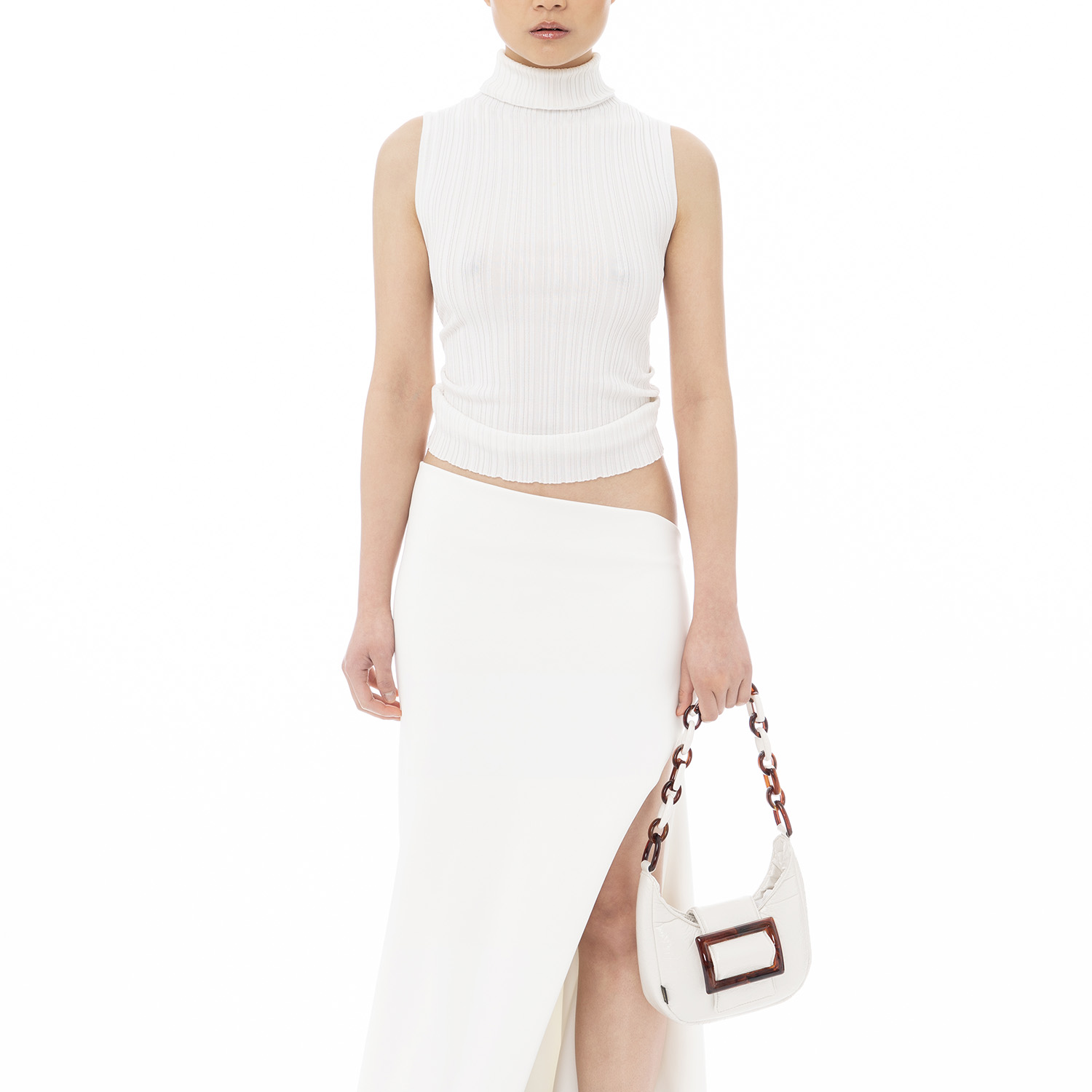 Croissant Purse – milk
This bag is made from vinyl fabric from Italy and accessorized with plexiglass elements from Enkay Atelier's plexiglass supplier in Parma.
This model is the most playful of the brand's collection: with a vintage feel, it plays with the shiny shape and feels soft and irresistible to the touch.
Length: 20 cm
Height: 20 cm
Depth: 5 cm
Plexiglass shoulder strap: 42 cm
Shipping: Shipping costs will be calculated in the purchase phase. We are the spokesperson for a community of artisans, which is why each item is shipped directly from the person who produced it.
Delivery times will respect the rhythm of those who have worked on this project with care.
For beautiful things you have to know how to wait.
270,00 € Euro
Out of stock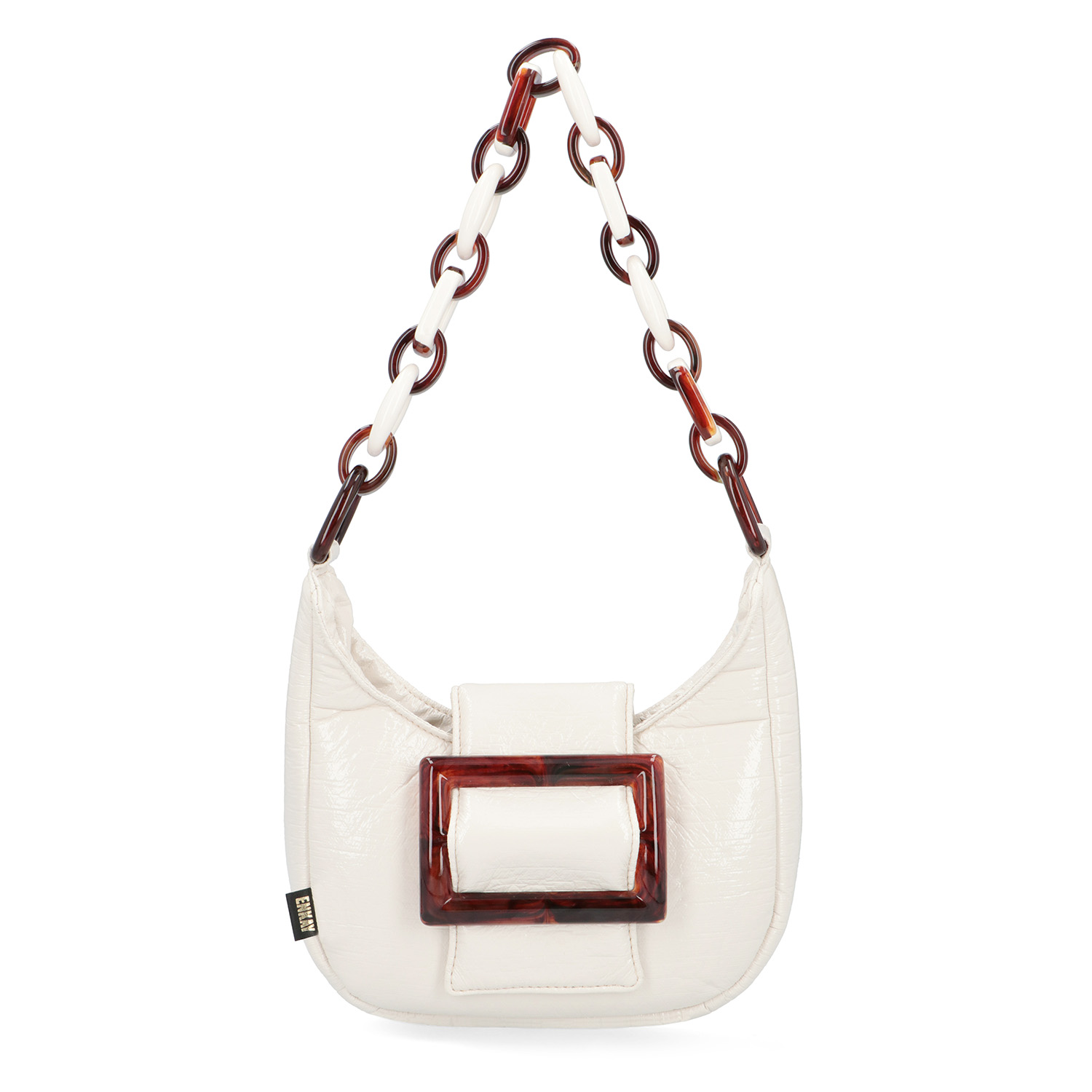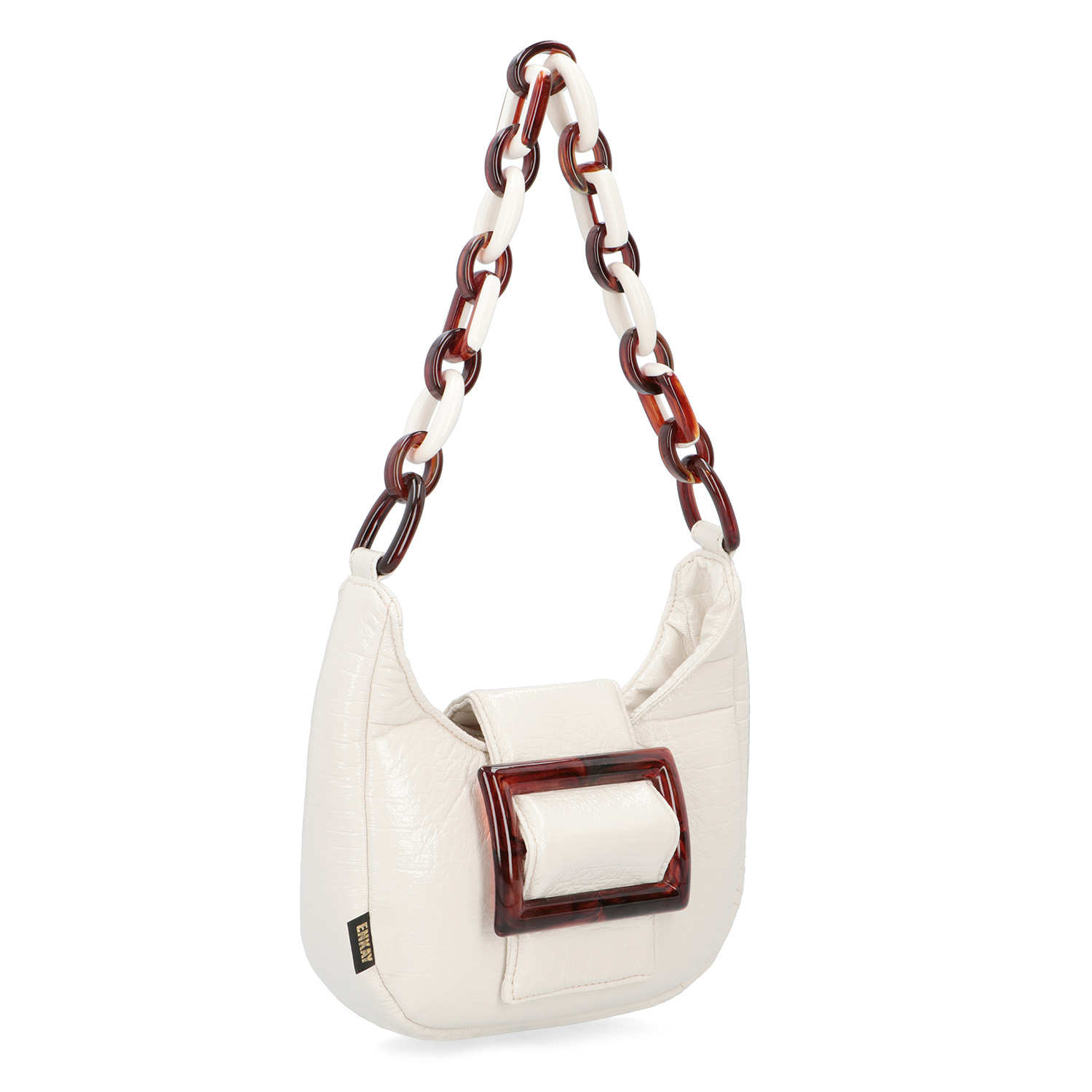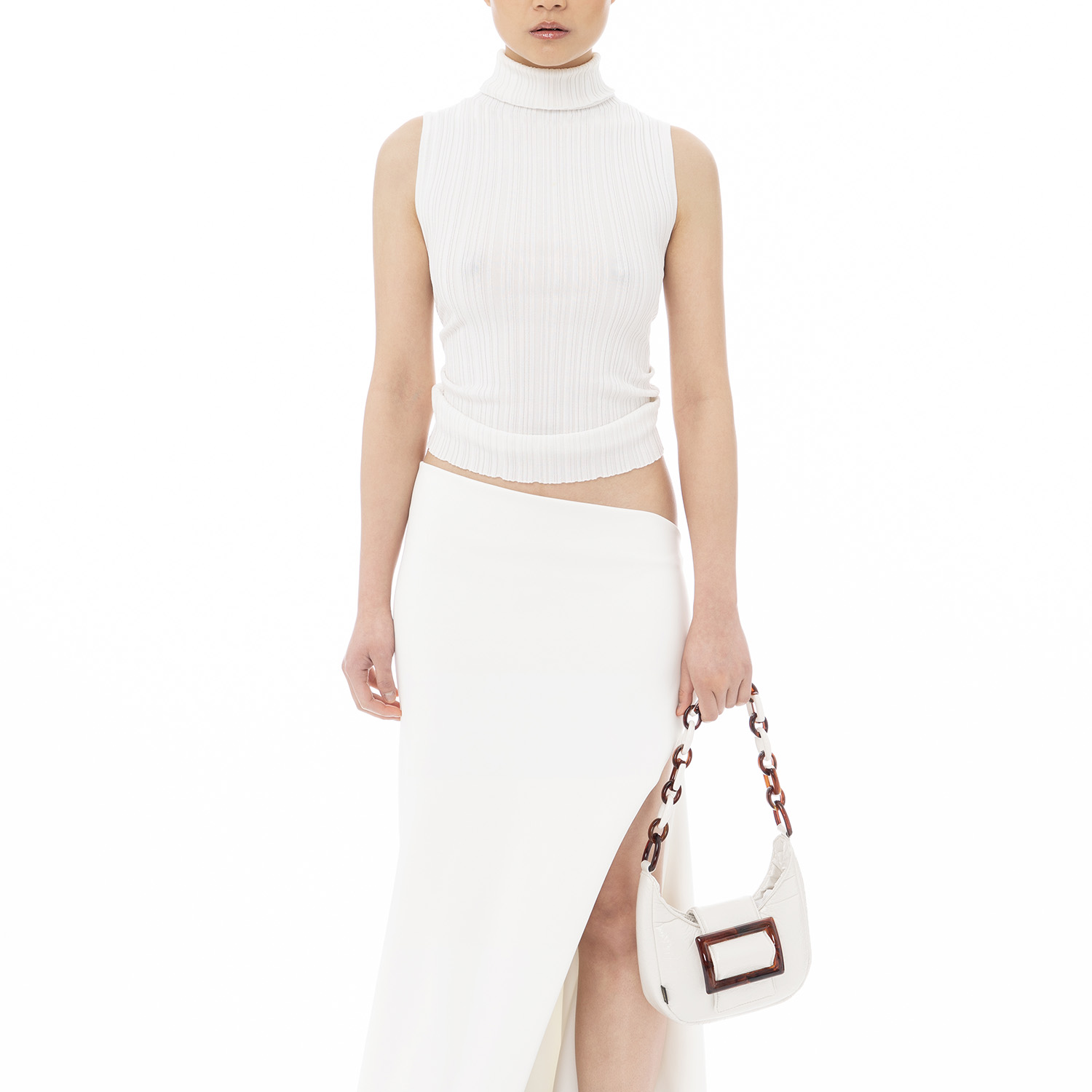 Find out who made this item
Enkay Atelier is a small French leather goods brand that was founded in 2014 but has been based in Milan since 2019.
Nastasia Nygaard Frydman, the French-Norwegian designer who founded the brand, has a careful and conscious approach to design and production, her products are in fact made in collaboration with a family-run Atelier located in Varese.
The relationship that Nastasia cultivates with the Atelier and its suppliers is one of the most important aspects of her work: from them she learns traditional techniques, sharing values, showcasing the "art of traditional making" and the important work of the craftsmen.
Her Norwegian origin and her life experience, in Paris and then in Milan, have strongly influenced Nastasia and her approach as a designer, her appreciation for minimal and functional lines, but also the call to the past and vintage inspirations, which are a recurring feature in her products.
The materials used for her bags and accessories are varied, from vegetable-tanned leather to vinyl and plexiglass, and come from her local area. This is an opportunity to meet, get to know and support local producers, but it is also a guarantee of quality, offering the possibility of touching the materials with one's own hands, understanding their characteristics and their durability, essential conditions for producing quality design.