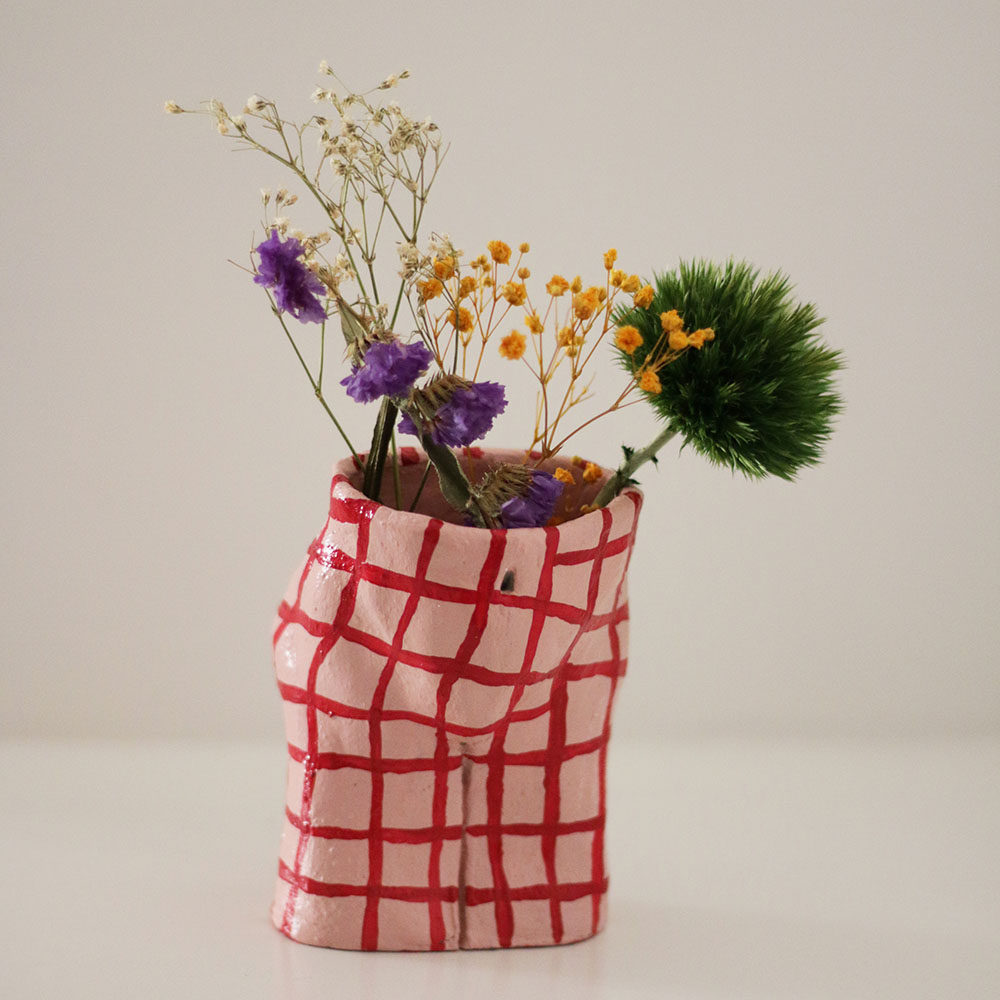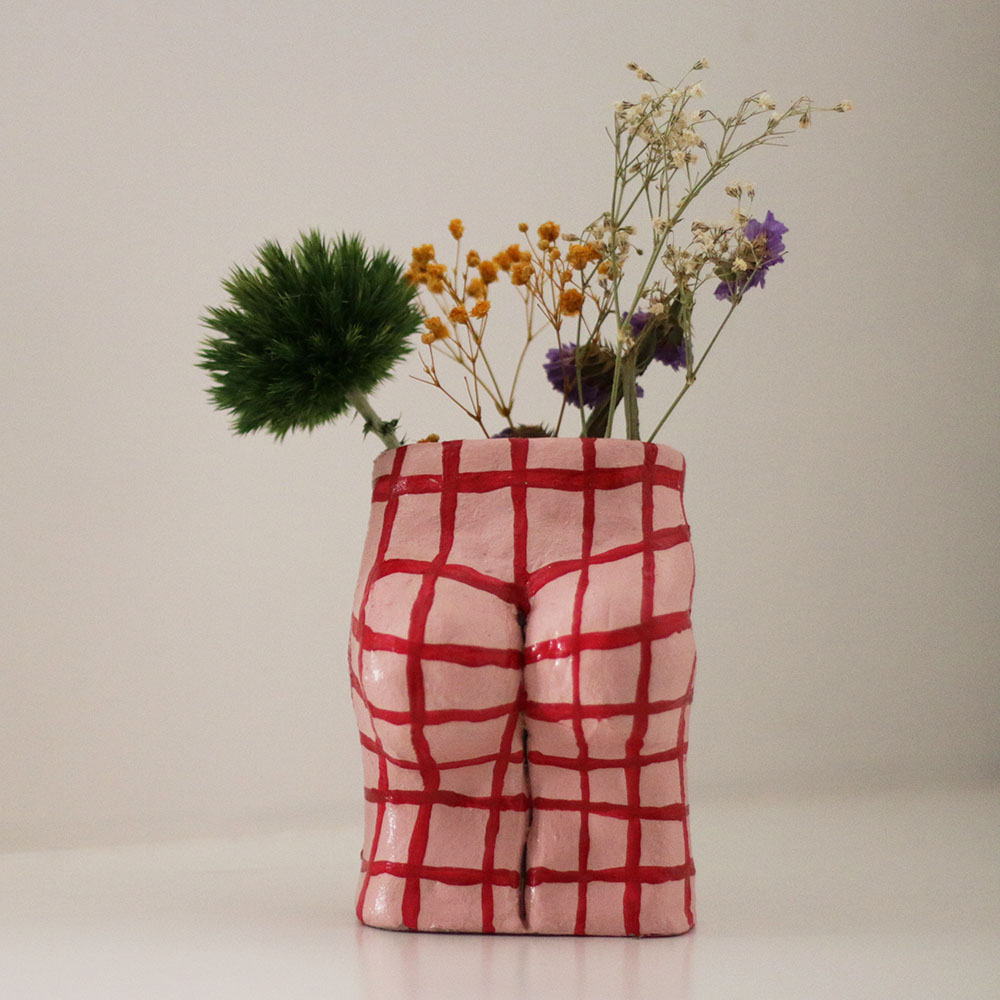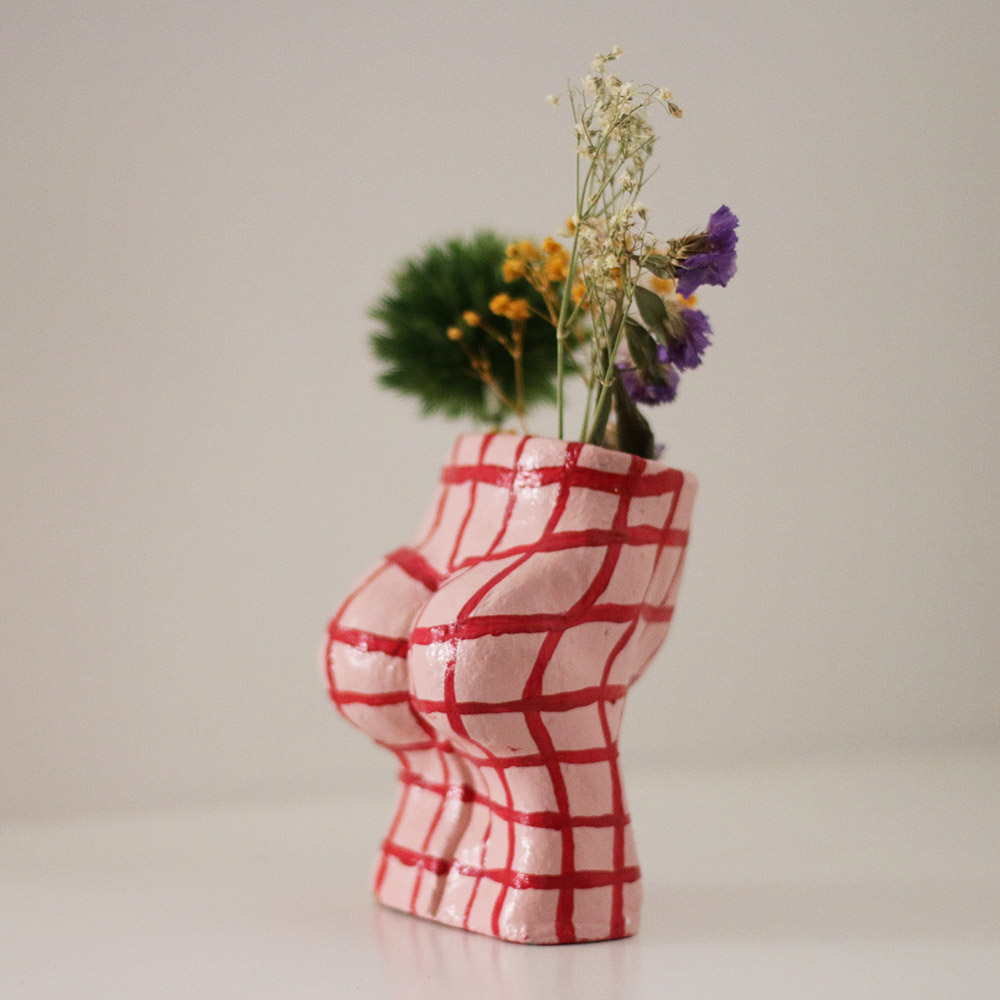 Culette Factory Market collabo
This cute little vase is handmade from professional clay and air-dried. As it does not undergo a firing process it cannot withstand liquids, but it does serve as a holder or vase, and will be sent to you with delicate dried flowers in a palette.
The colouring is done manually with enamels or acrylic colours.
Each piece is unique in its form, and every small apparent imperfection is an added value that lends authenticity to the manufacture of the product.
This colour variant is the result of a collaboration between Culette and Factory Market, and is therefore a unique piece.
Colour: Pink with red checks
Measurements: h 12cm
Shipping: Shipping costs will be calculated at the time of purchase. We are the spokesman of a community of artisans, so each item is shipped directly from the person who produced it.
Delivery times will respect the rhythm of those who have worked on this project with care.
For beautiful things you have to know how to wait.
54,00 € Euro
Out of stock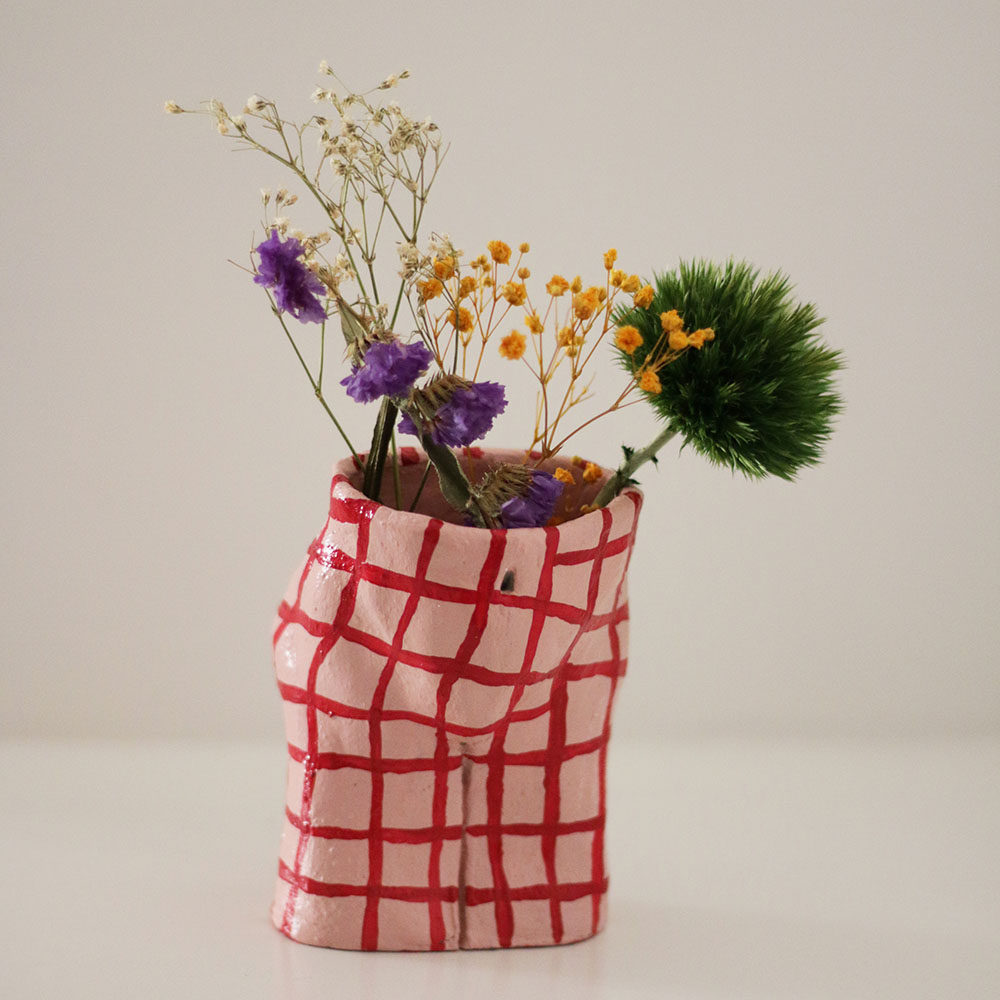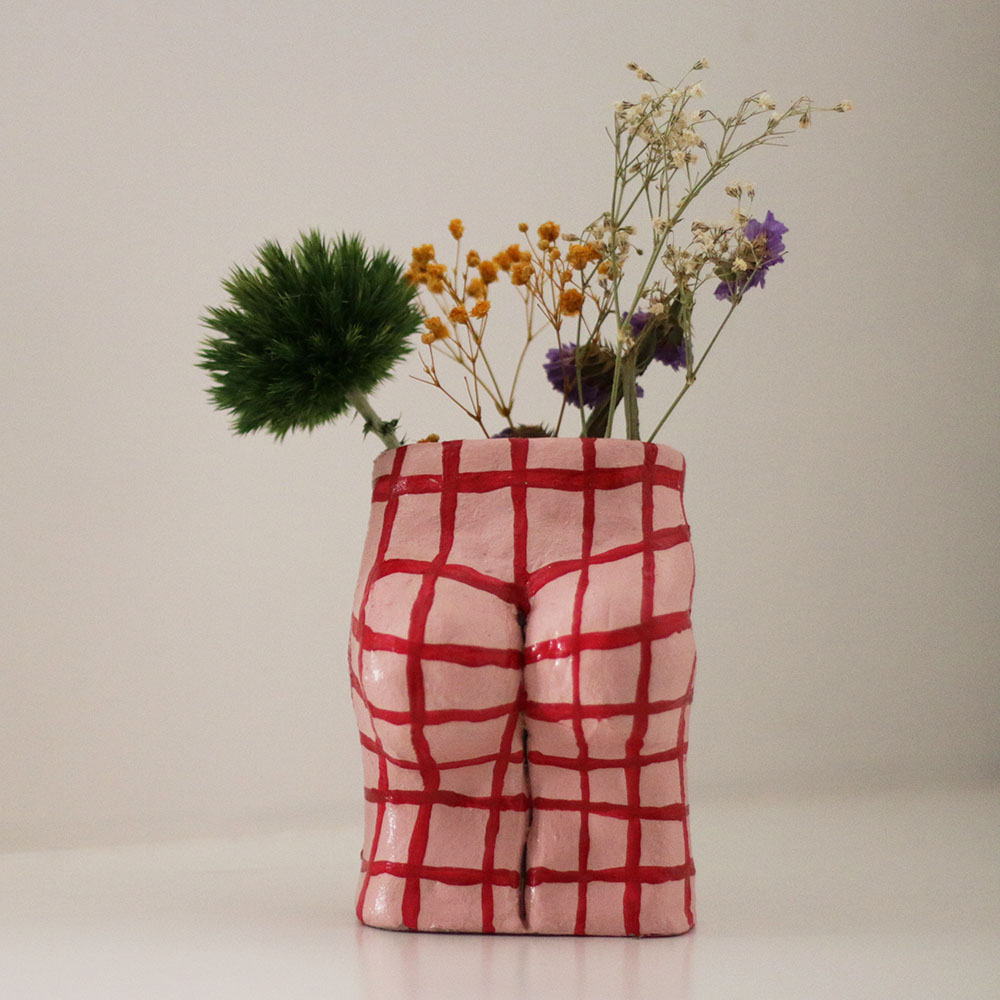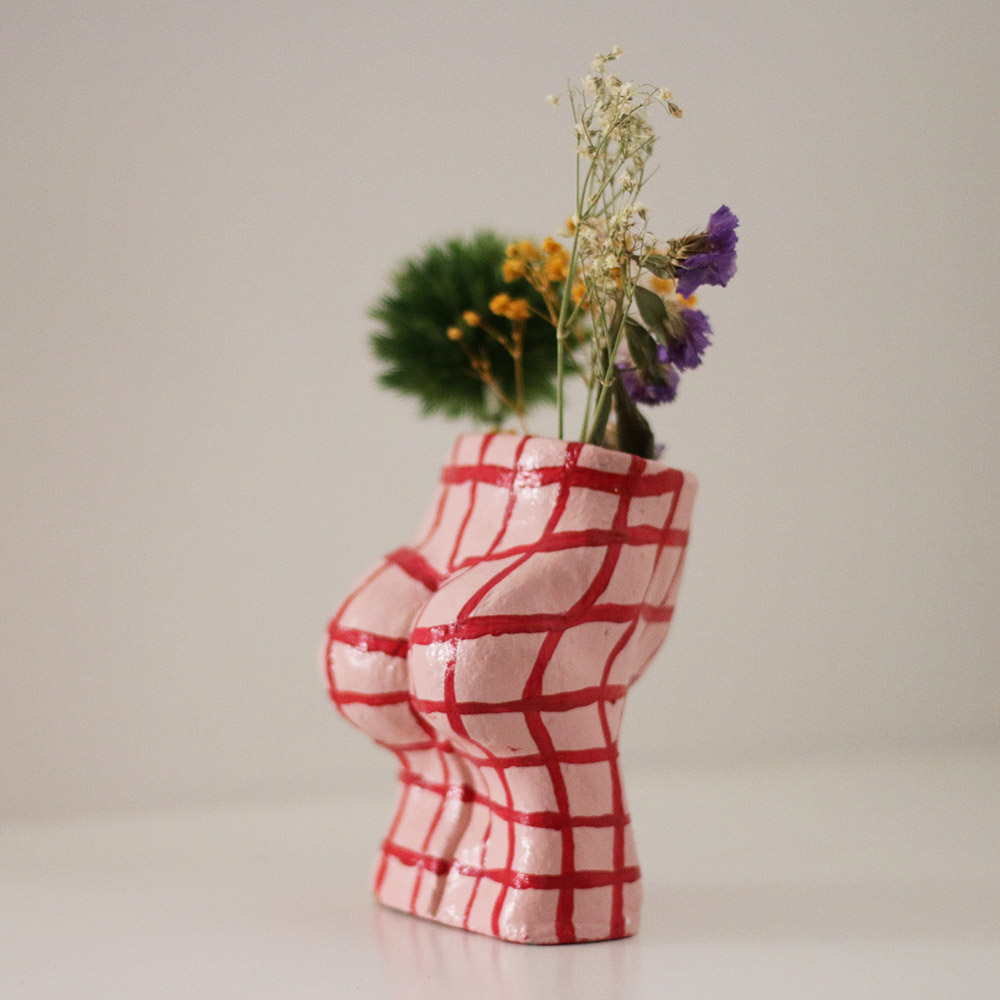 Find out who made this item
Annalena Biotti is a Milanese creative who, during the lockdown, created her Culette project.
Born as a game with few tools, but only the result of creativity and her hands, this project was immediately a great success among the public thanks to its ironic shapes and bright colours.
Today Annalena has her own shop and also works to order and in collaboration with various Italian illustrators.