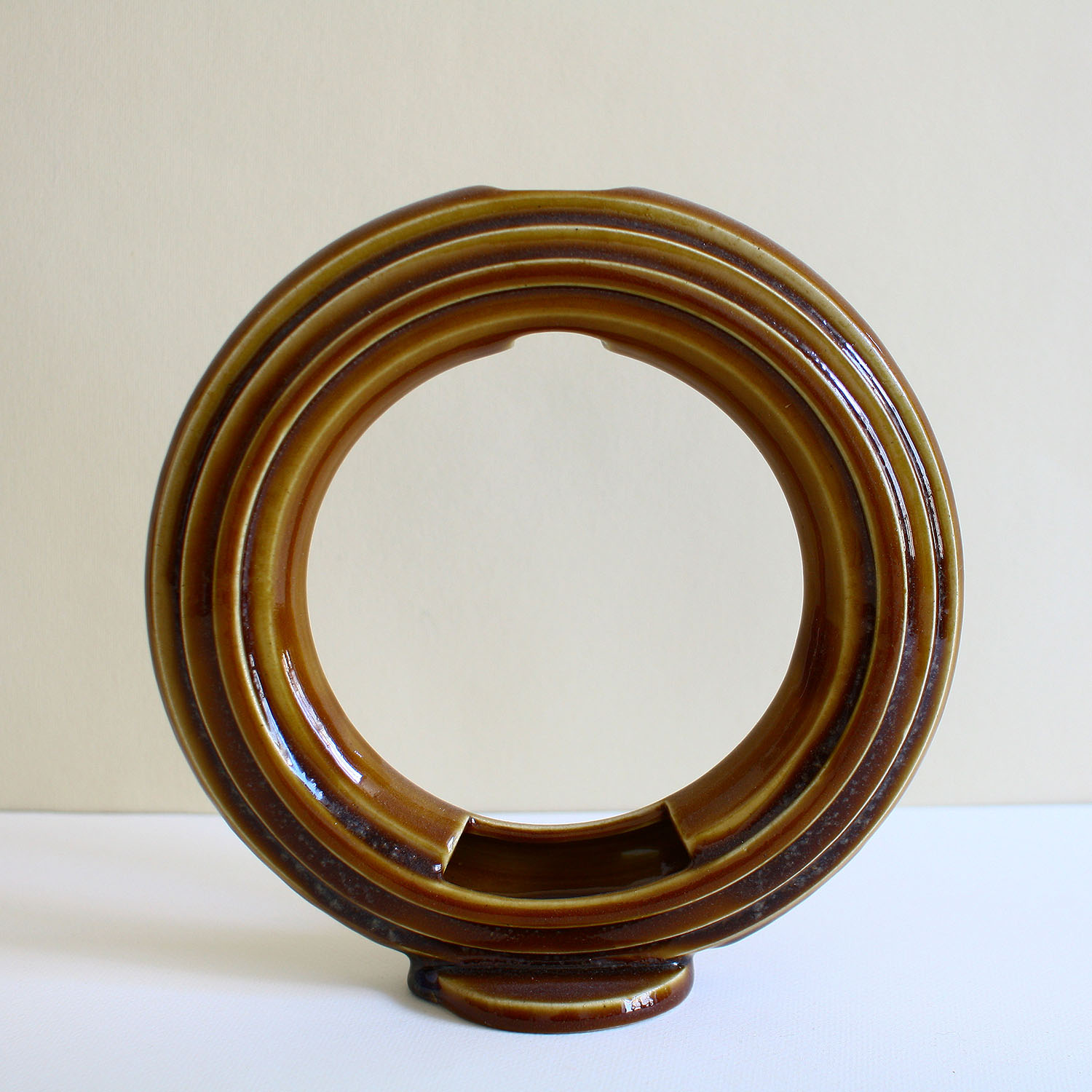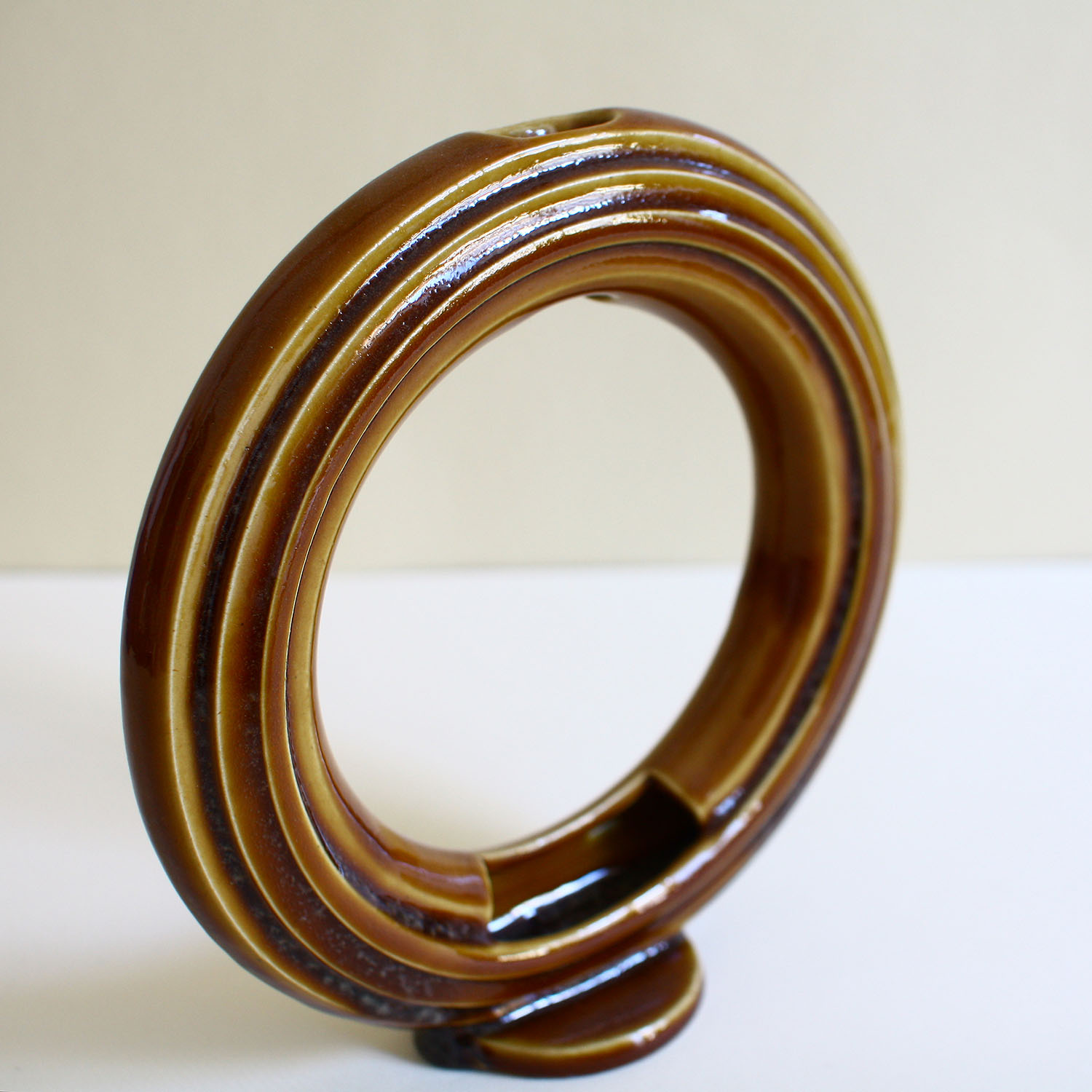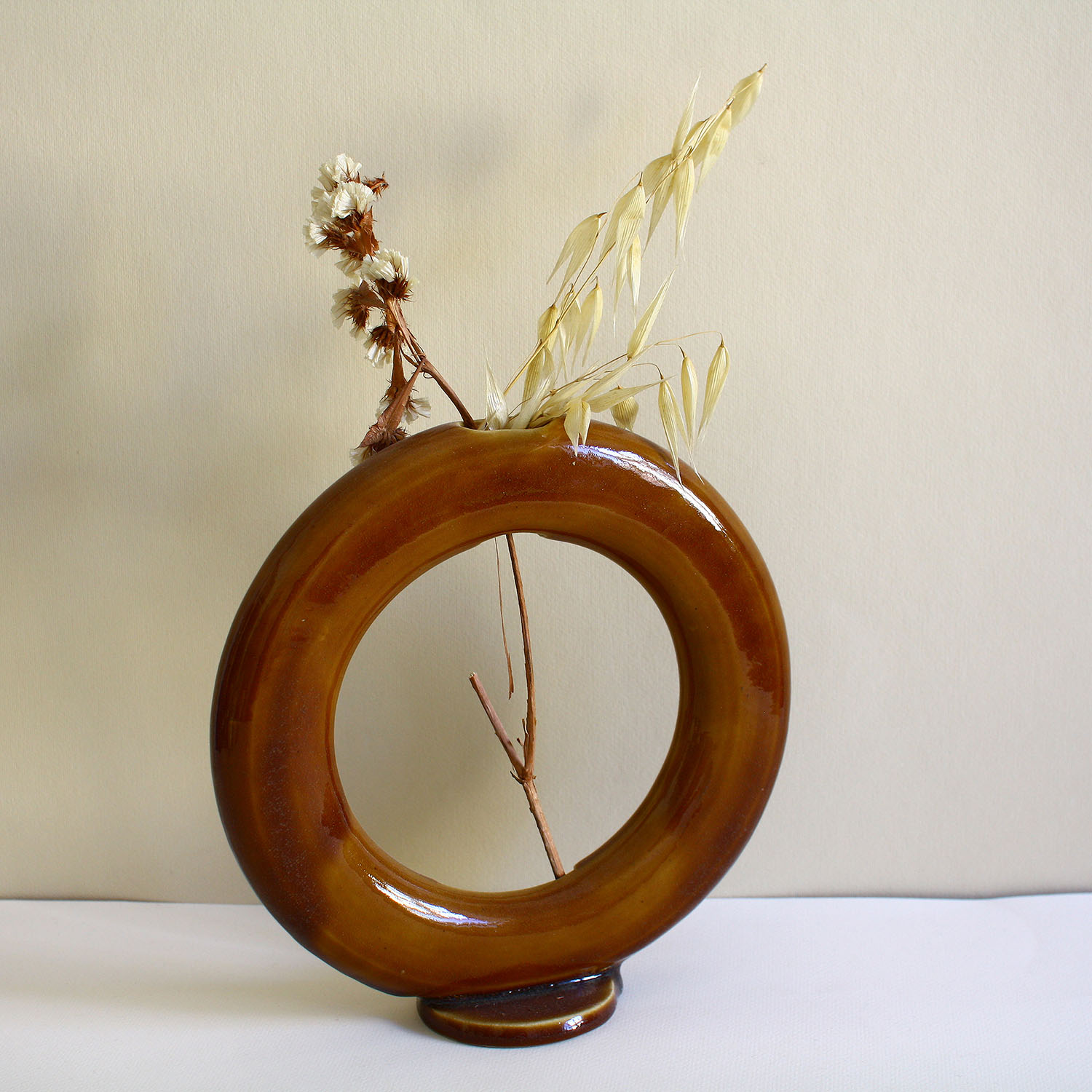 Doughnut Worry Be Happy
Circular ribbed doughnut-shaped vase perfect for spring buds or long-stemmed
flowers. Handmade on the wheel and fired in an electric kiln.
Glazed with semi-transparent caramel colour.
Items are dishwasher safe but hand wash is highly recommended.
Size: Ø 20 cm, H 20 cm
Shipping: Shipping costs will be calculated at the purchase stage. We are the spokesman of a community of artisans, so each item is shipped directly from the person who produced it.
Delivery times will respect the rhythm of those who have worked on this project with care.
For beautiful things you have to know how to wait.
57,00 € Euro
1 in stock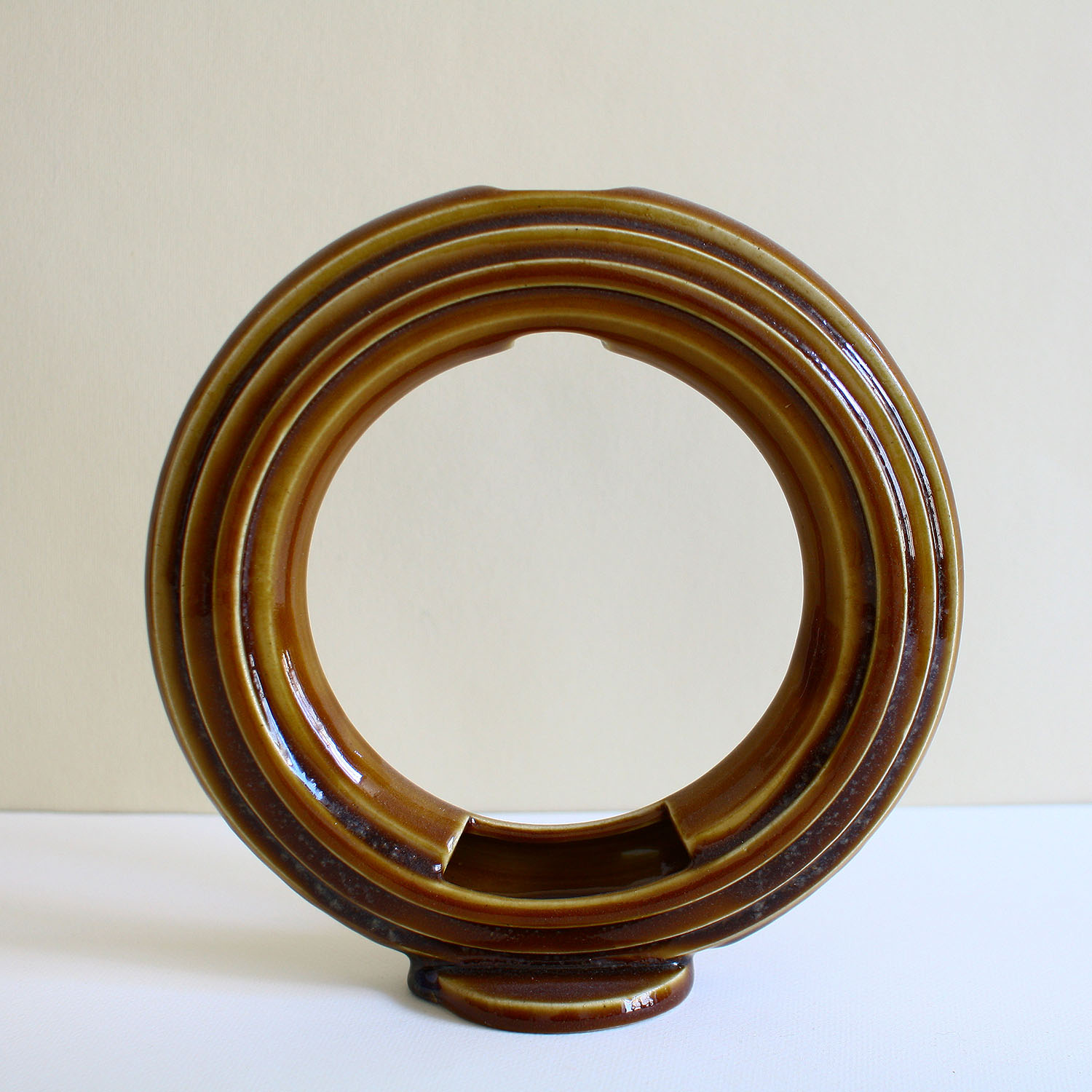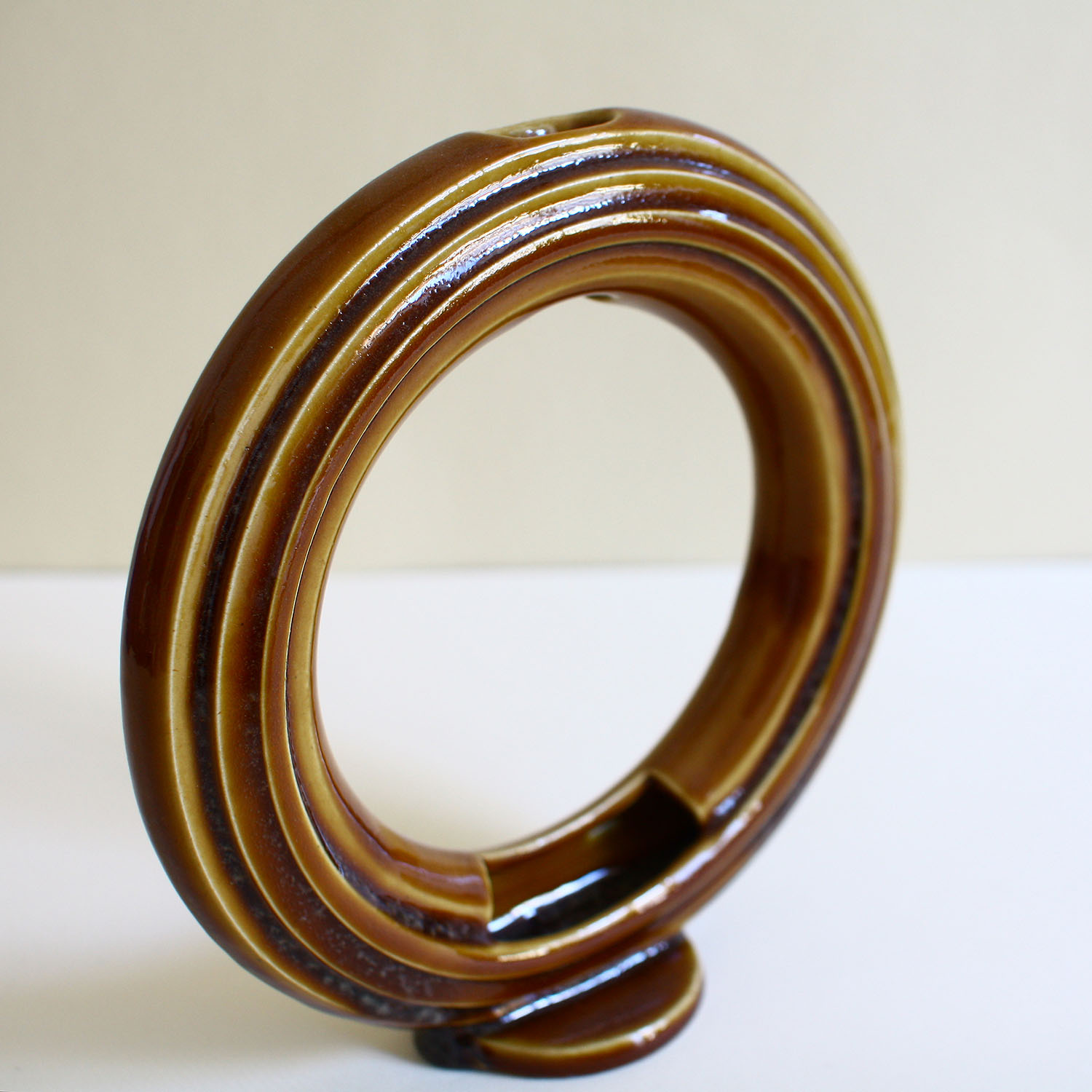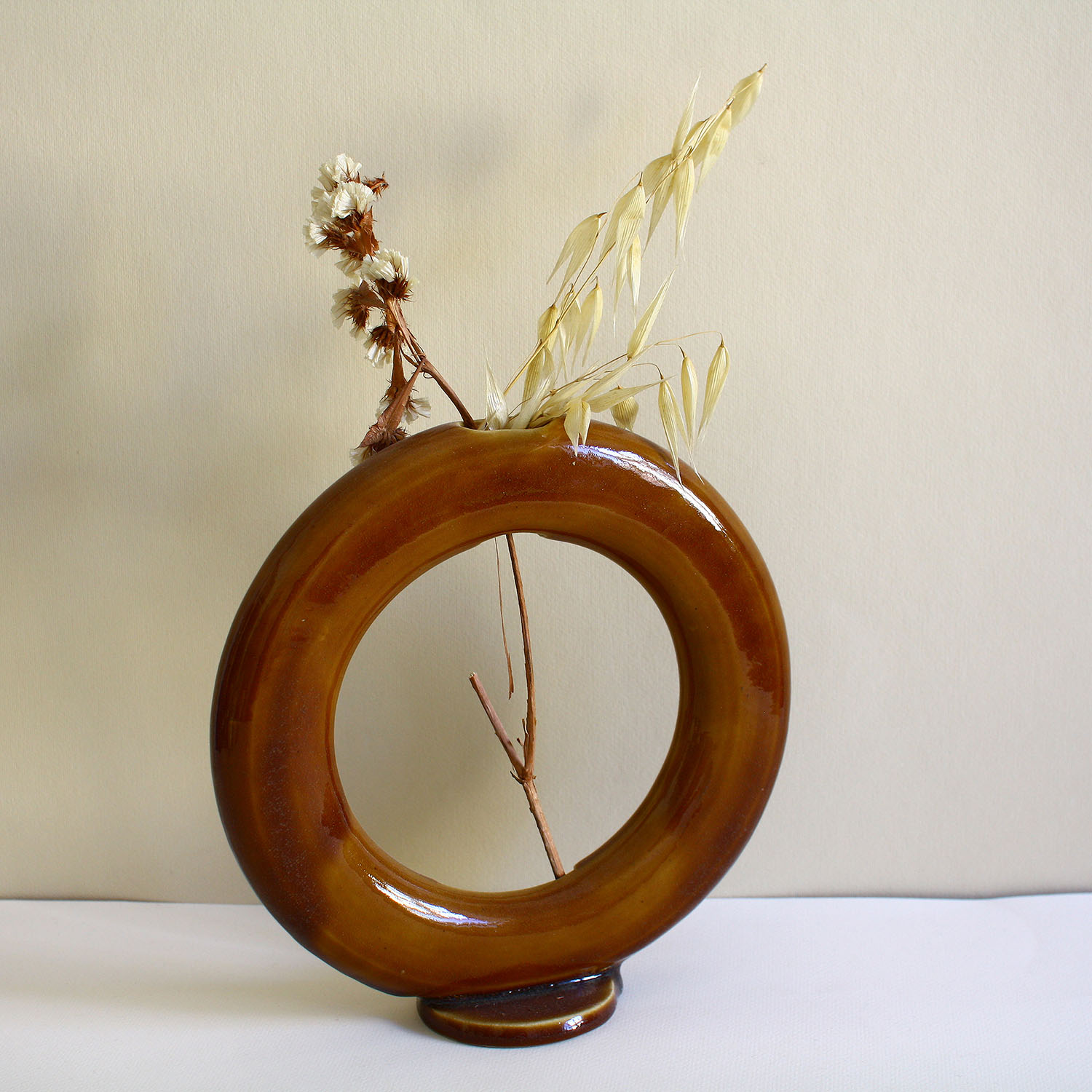 Find out who made this item
Jenni Oh Crafts is a ceramics brand that is far removed from the so-called mass-produced functional ceramics.
Her interest is in promoting an artisanal style in a modern context, in order to bring attention back to the pleasure of handmade objects.
The principle behind her work is based on the conviction that all the objects we surround ourselves with in our daily lives should enhance the spaces we inhabit.
Jenni Oh is of Filipino, Chinese and Australian origin and lives and creates her ceramics in a small artisan studio in Rome.