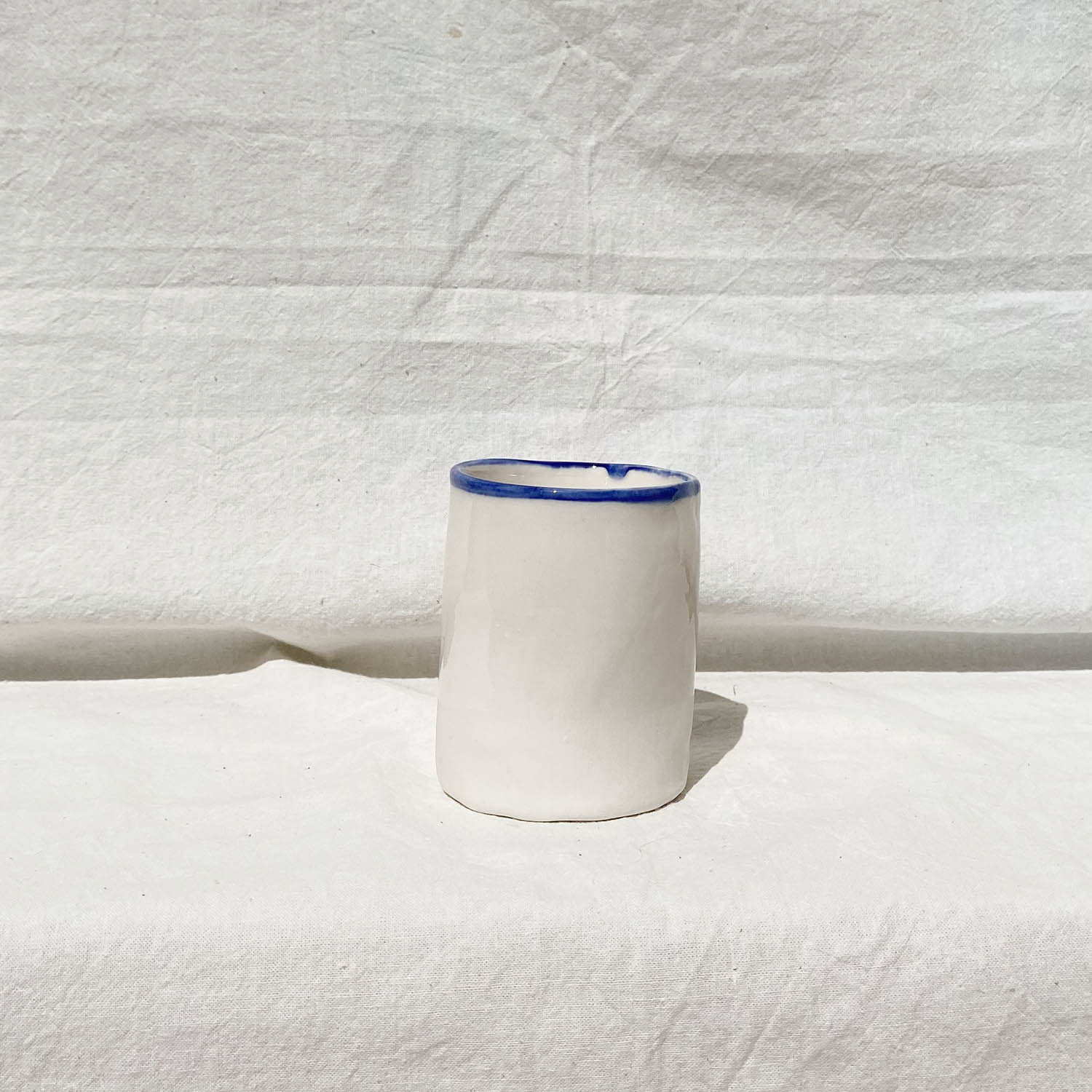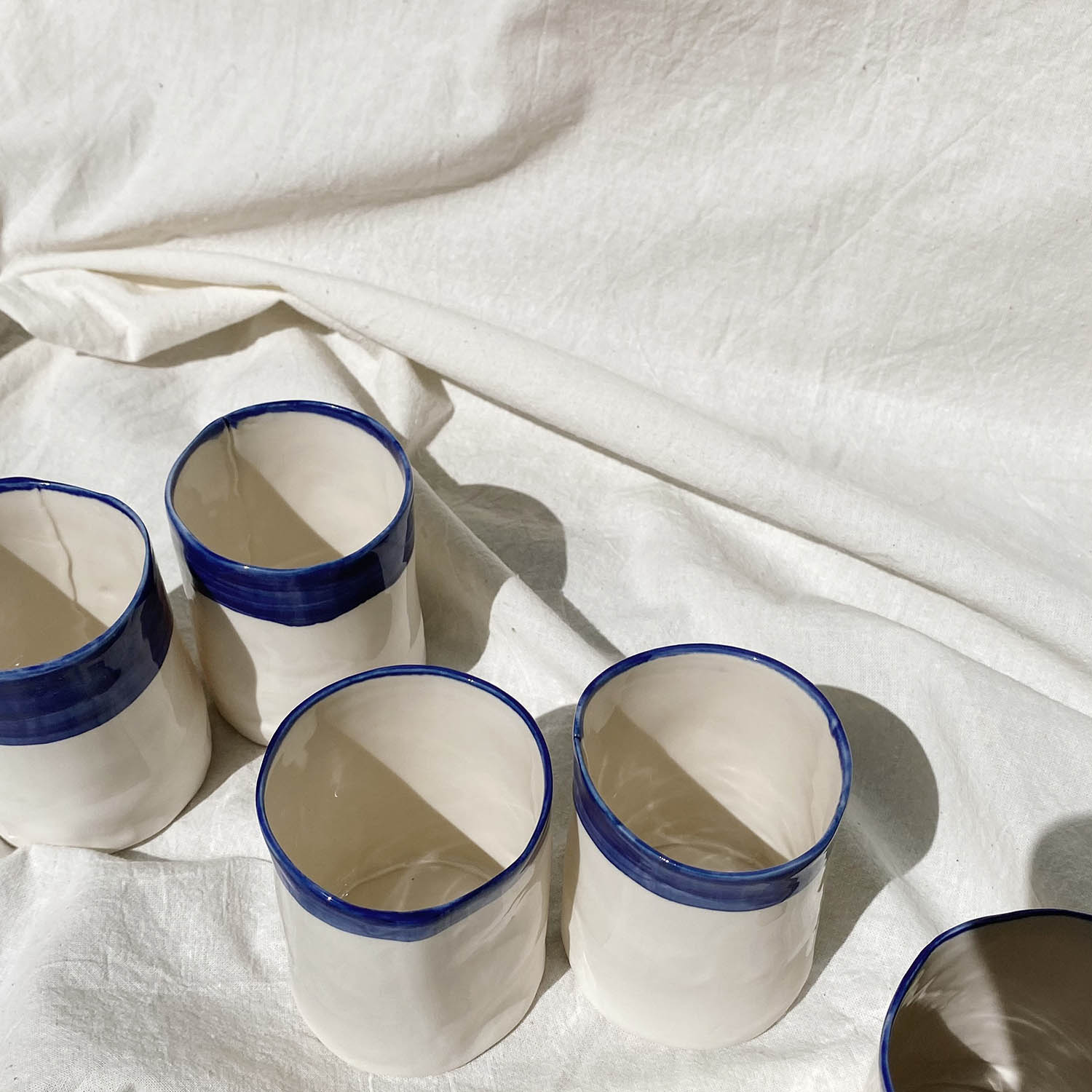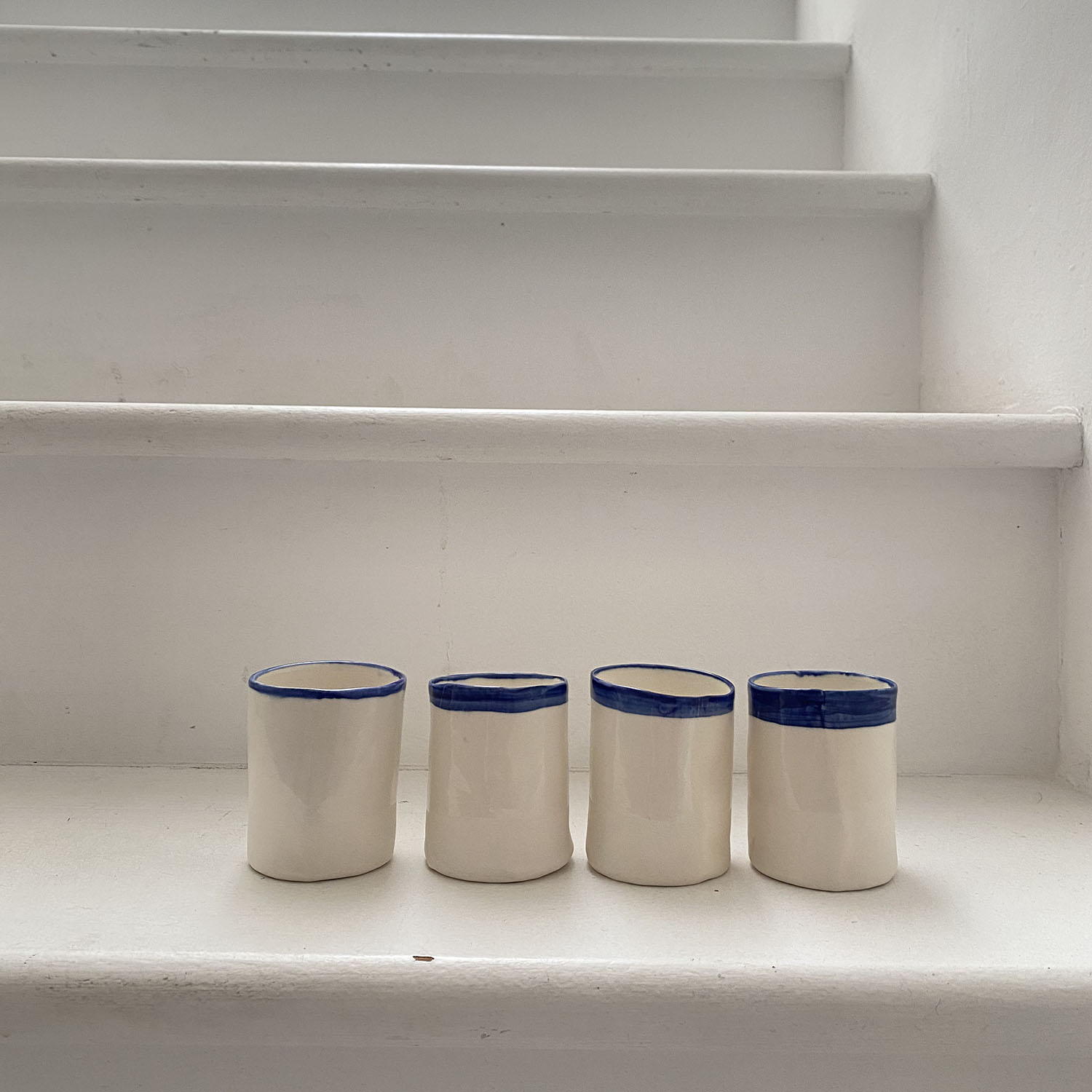 Dreaming the Sea – glass
Glasses made of a porcelain plate, fired at 1230°, decorated in blue and glazed with shiny crystal.
"Dreaming the sea" tells of my sea, the Adriatic, represented by the blue stripe on the glass. The line changes shape because he is always on the move. For dreamers, for all those who look far into the horizon.
Item suitable for food use. Prefers hand washing.
Dimensions: h 8 cm, d 6/7 cm
Shipping: Shipping costs will be calculated at the time of purchase. We are the spokesperson for a community of craftsmen, so each item is shipped directly from the person who produced it. Delivery times will respect the rhythm of those who have worked on this project with care. For beautiful things you have to know how to wait.
15,00 € – 80,00 € Euro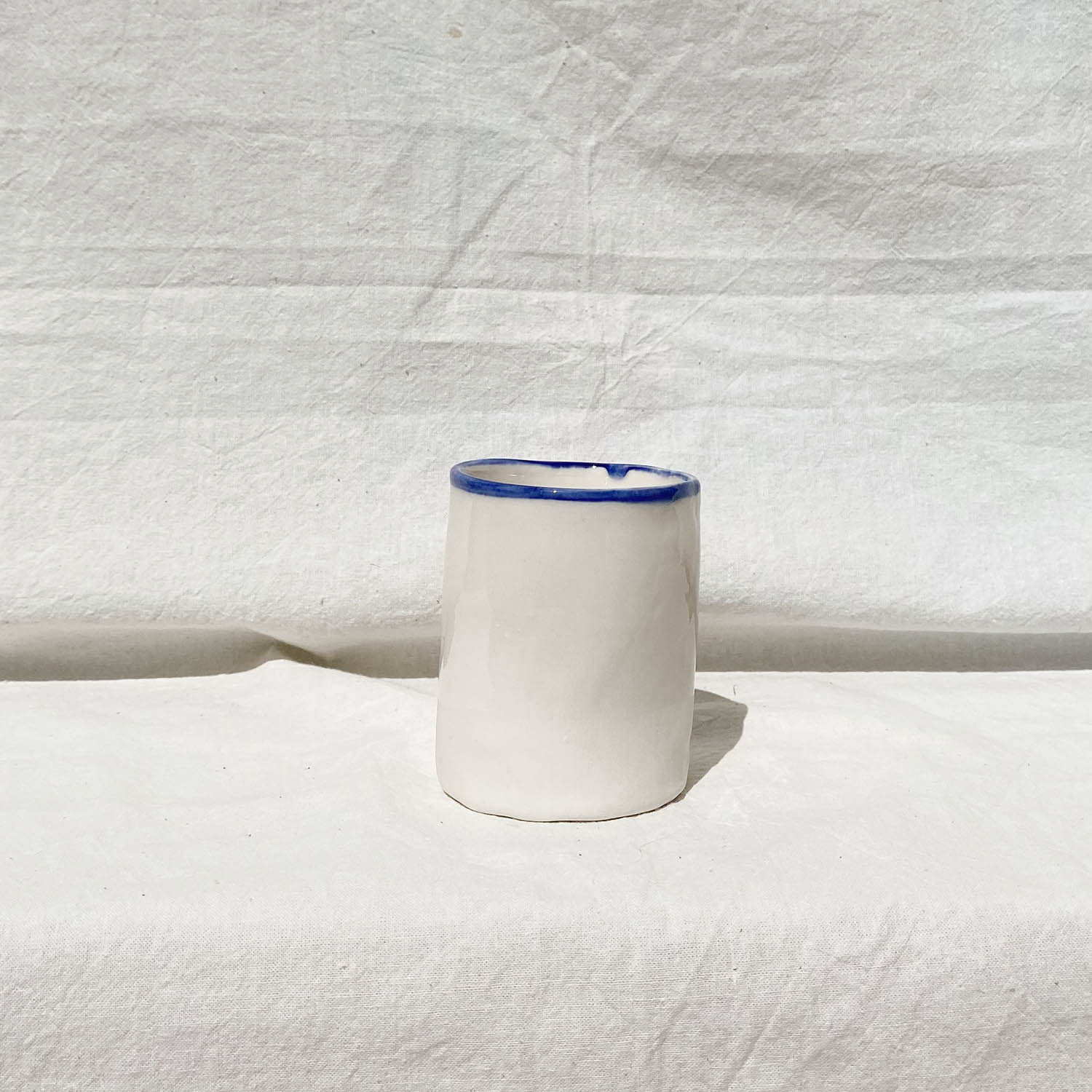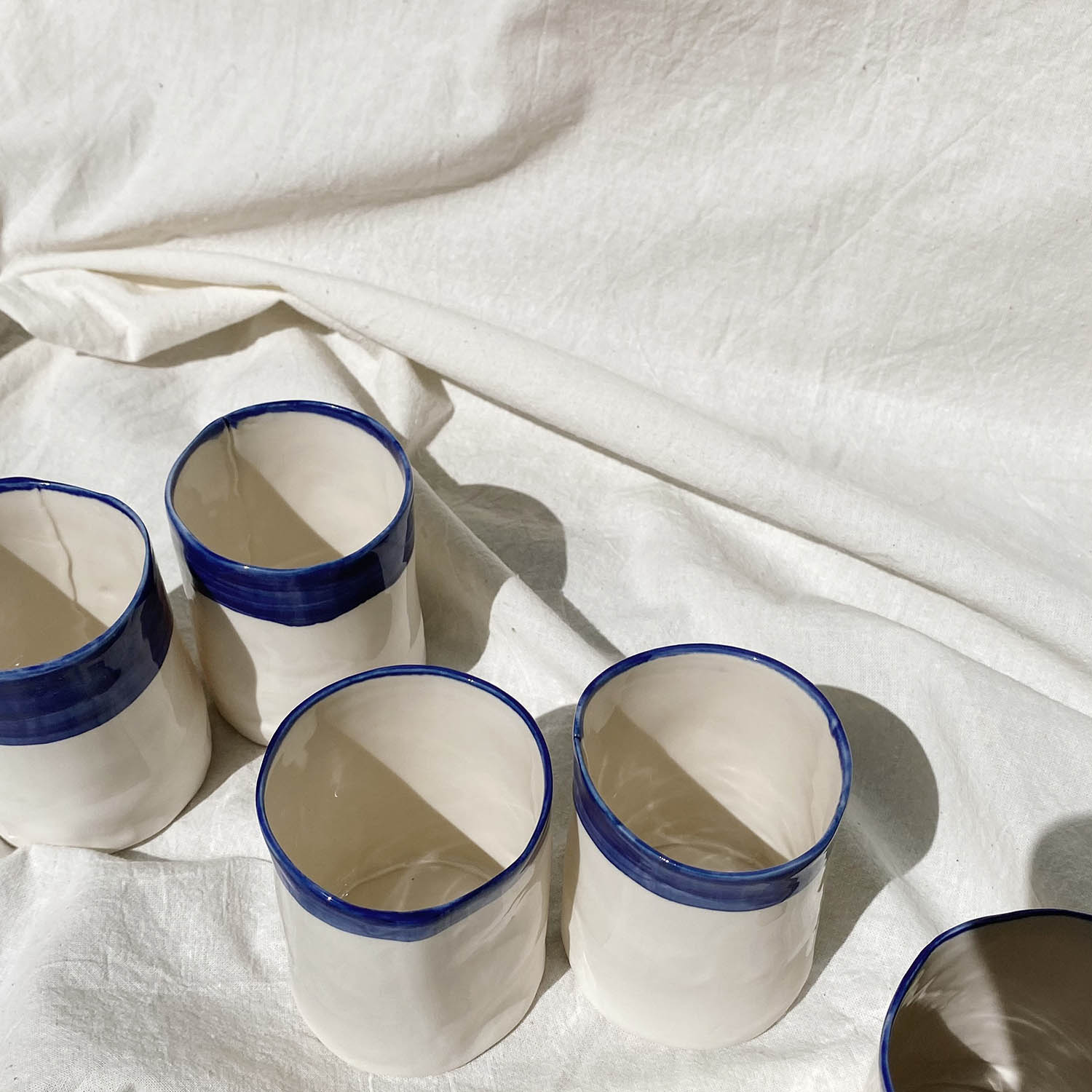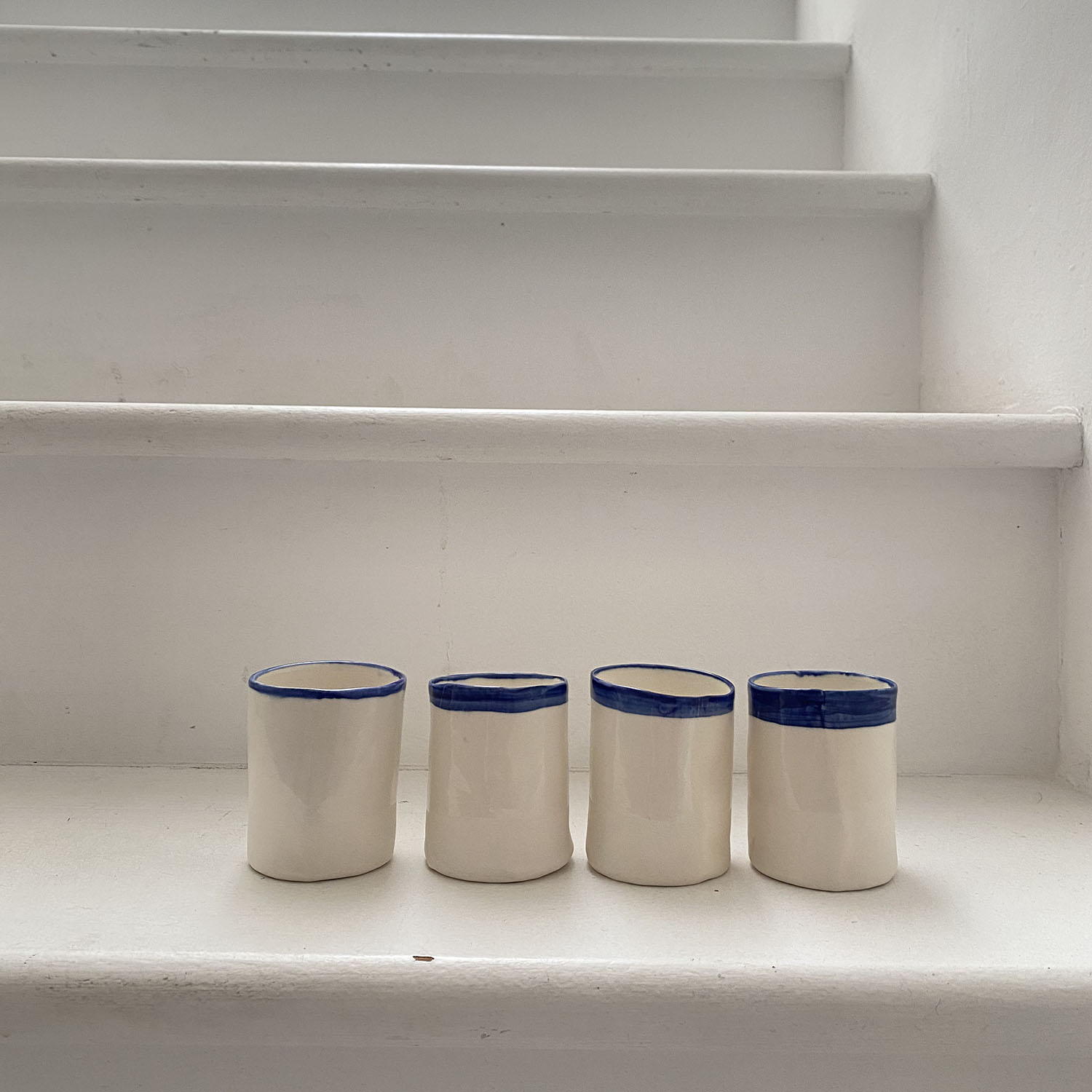 Find out who made this item
"After giving up on the idea of becoming a lawyer, I decided that the only cause I wanted to defend was that of creativity".
This is how the founder of "Le Terre di Veronica" describes herself, who in 1992 set up a small ceramics workshop in the heart of Rimini, her home town.
Working with clay, Veronica finds inspiration in everything around her, trying to imprint a part of herself in the textures, colours and simple shapes of her ceramics inspired by nature.
She creates unique pieces freely, without prejudice and with curiosity, as happens in the world of children, and her work is in fact a creative and personal explosion.