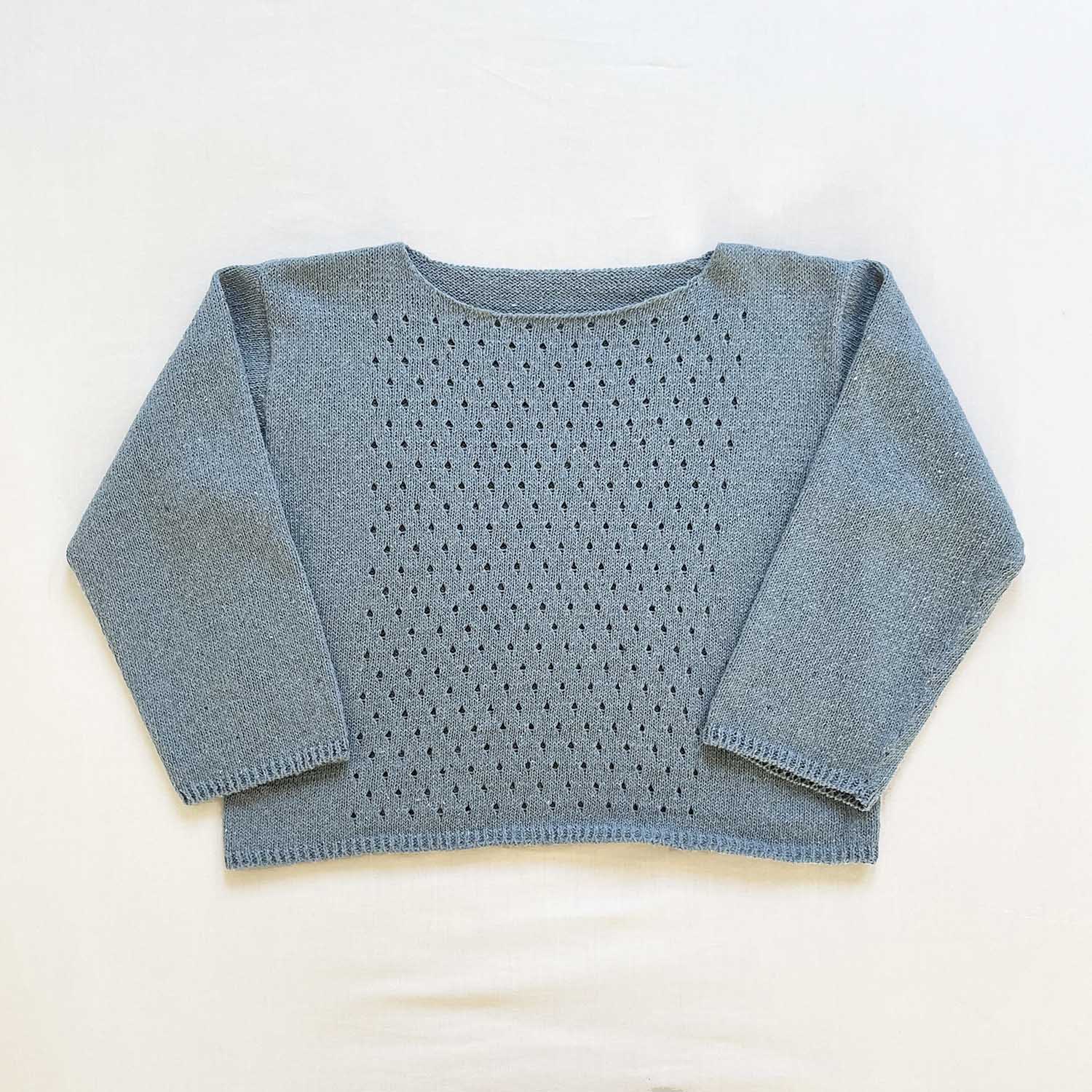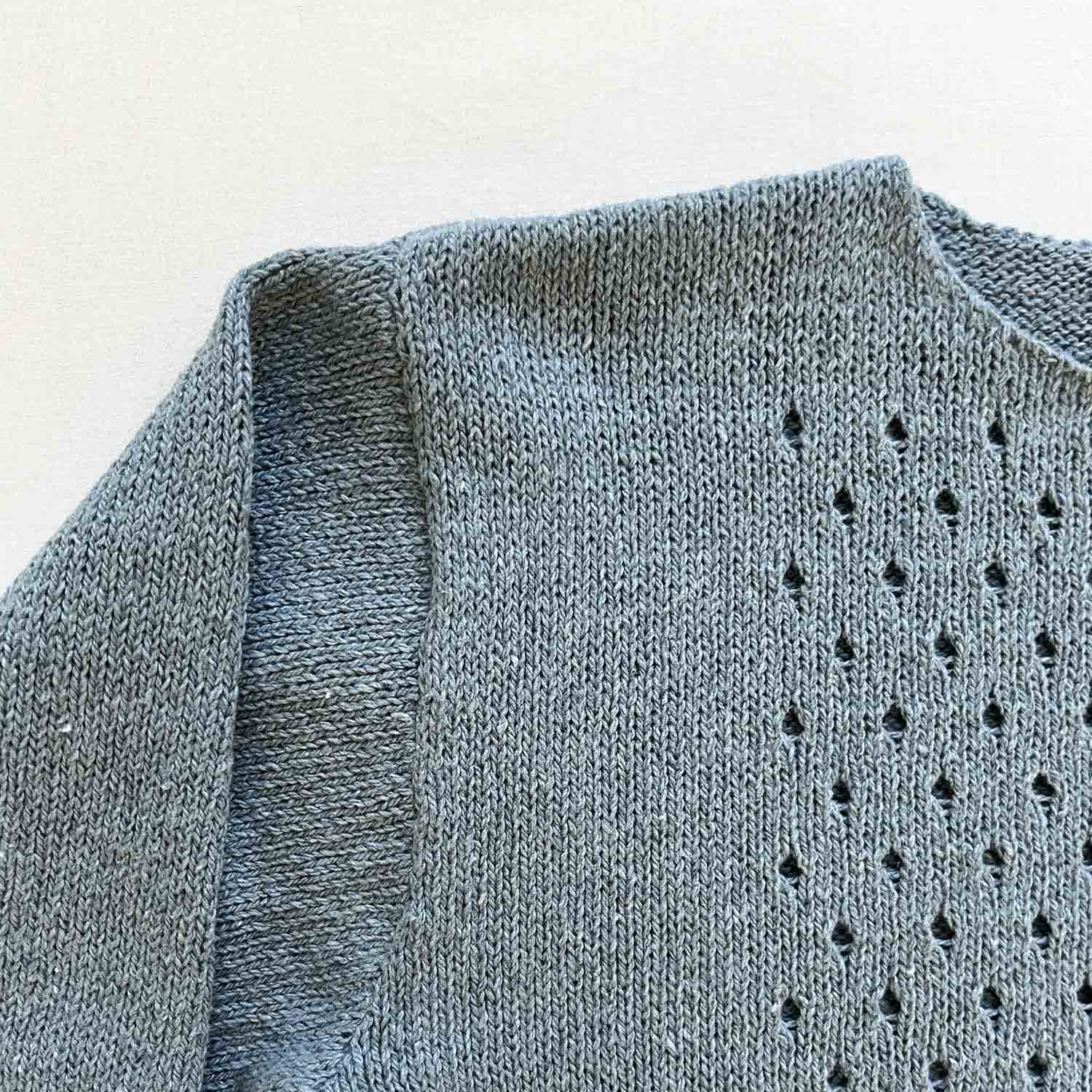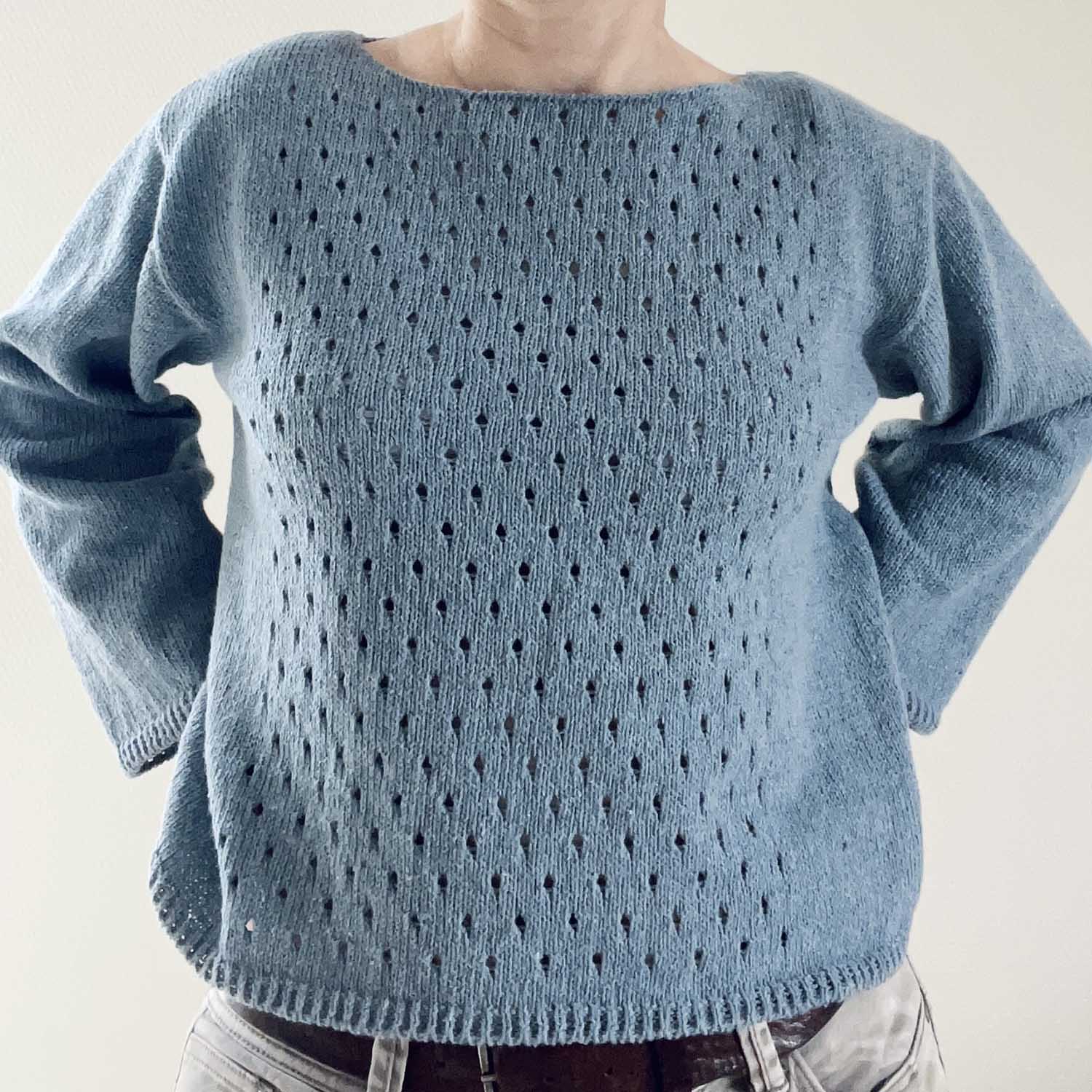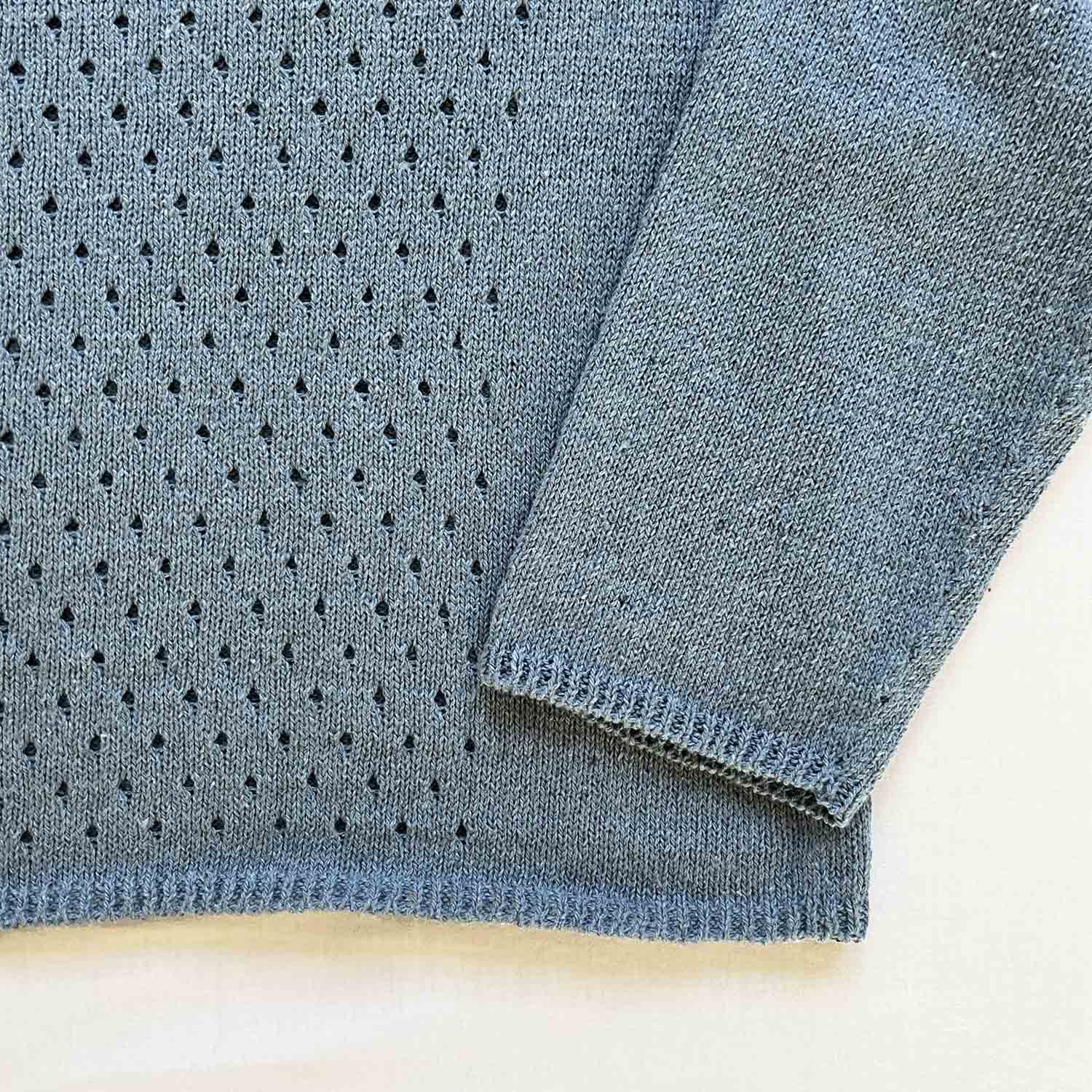 Eliotta
This knit garment is part of the Eliotte Collection, which includes simple and versatile knits.
The yarn used to make this garment comes from used jeans, therefore from existing material. The fibers are never dyed so they keep their original coloring.
The result is a soft knit, with a non-uniform appearance and comfortable to the touch.
The light blue Eliotta is characterized by a perforated work on the front, a wide sleeve with a comfortable armhole and a boat neckline. The cuff and hem at the end of the garment are rib knit, the rest of the knit has a shaved knit.
The knit has been handmade with a domestic knitting machine, as well as all the details (stitching and finishing). Any small imperfection should be considered an added value of the product.
Measurements:
-shoulder width: 46,5cm
-knit length: 48,5cm
-sleeve length: 45cm
-jersey width: 48,5cm
-sleeve end width 15cm
Shipping: Shipping costs will be calculated in the purchase phase. We are the spokesman of a community of artisans, so each item is shipped directly from the person who produced it.
The timing of delivery will respect the pace of those who have worked on this project with care. For beautiful things you have to know how to wait.
155,00 € Euro
1 in stock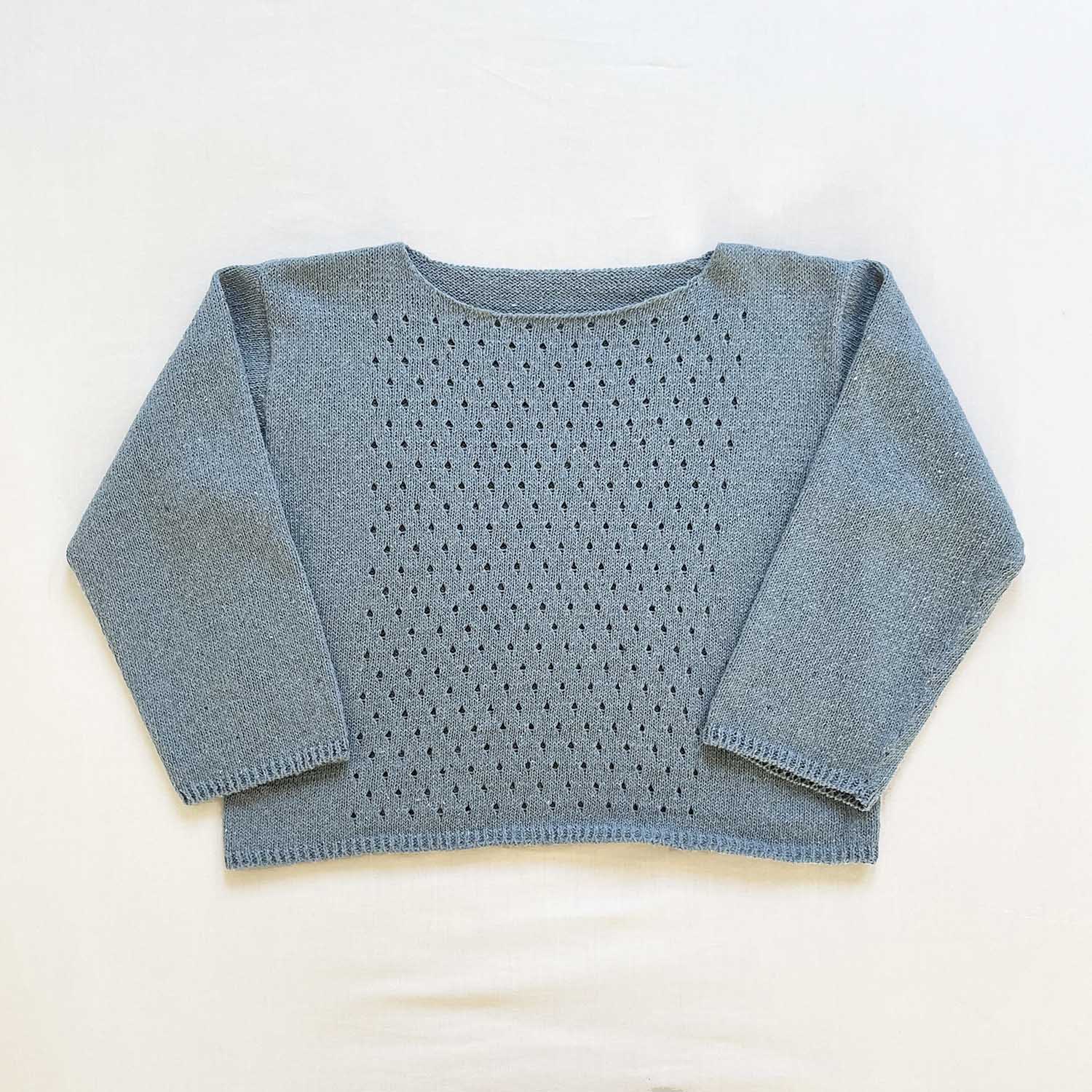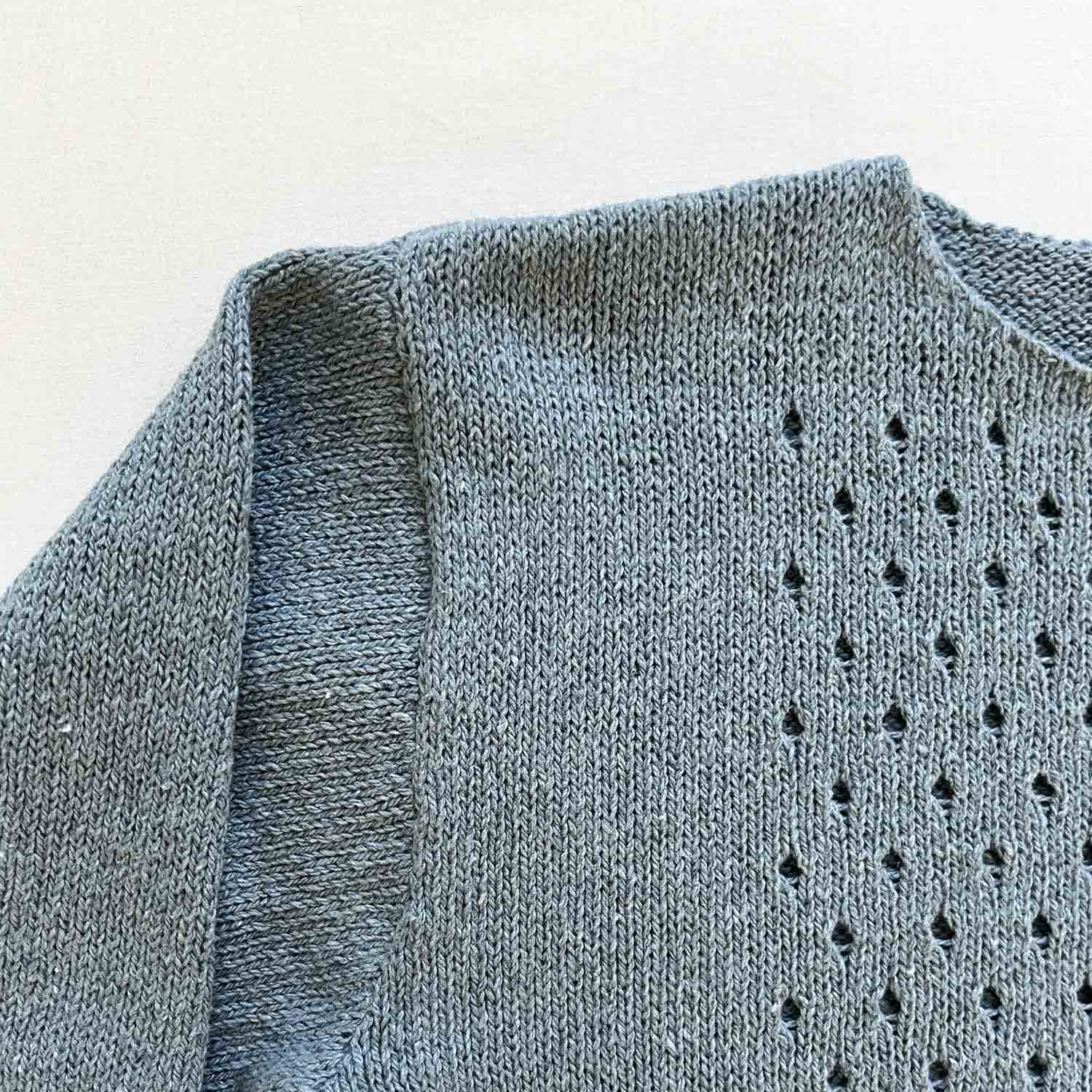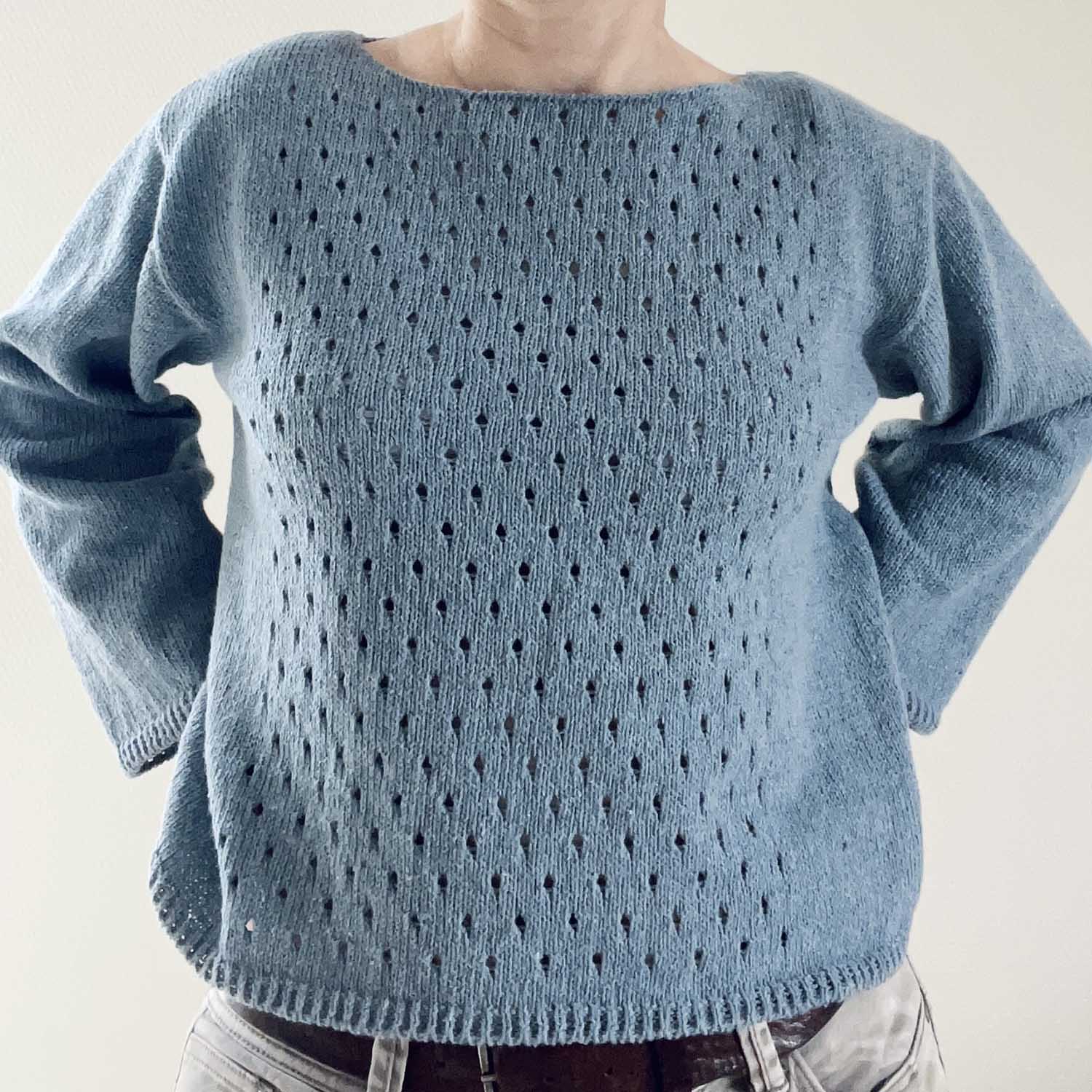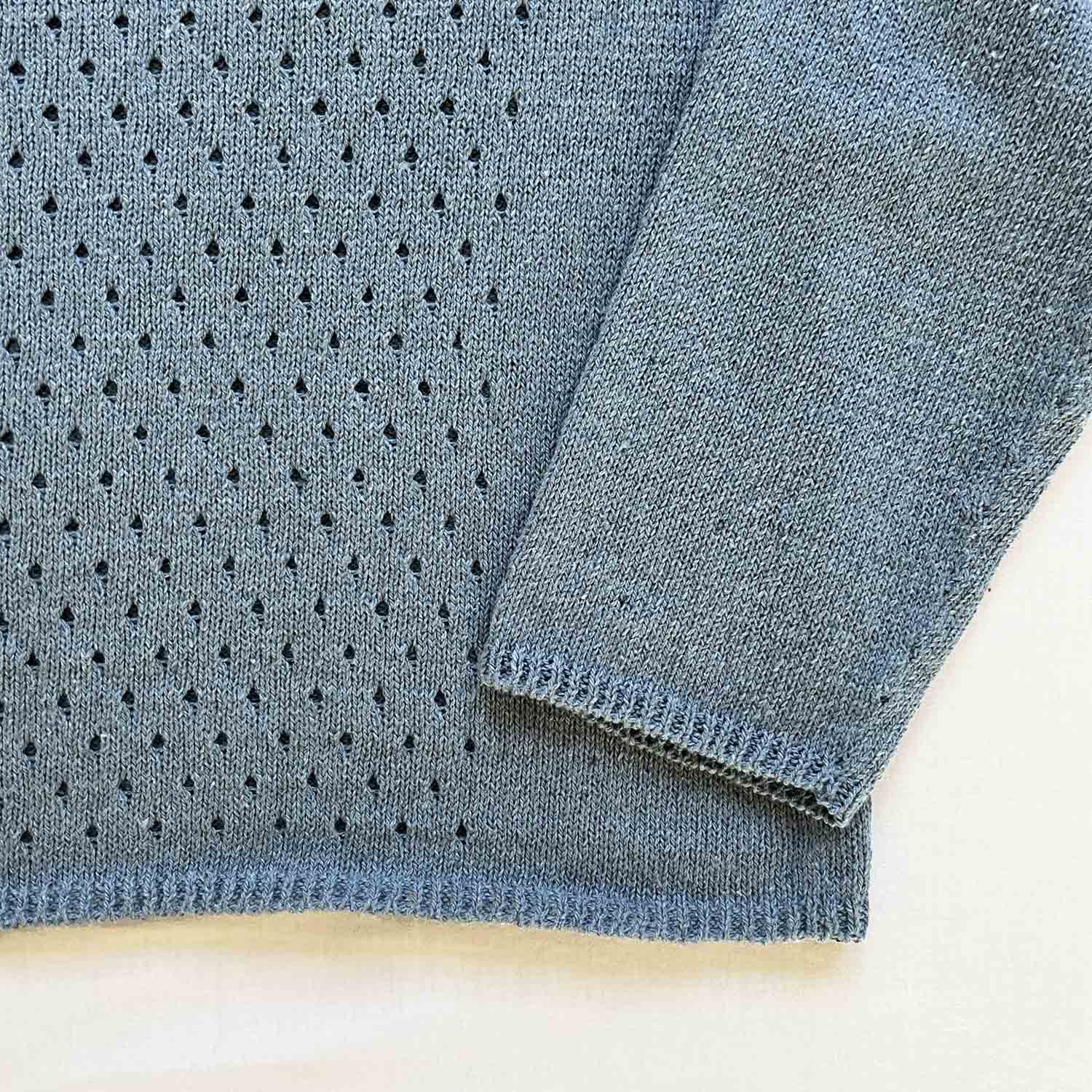 Find out who made this item
Donatella is the founder of ForME, a brand of knitting and crochet, which was born as a personal need to show everyone the infinite possibilities contained in a ball of yarn.
Born and raised in the green region of Umbria, where the "handmade", craftsmanship and ingenuity are elements of everyday life, has always been passionate about colors and yarns and through this project wants to spread the beauty that the artifacts created with dedication, time and patience, but above all the quality that lasts over time.
ForMe wants to produce garments that respect people, animals and the environment at every stage of production, from the research of materials, the design of the model until its realization.
Each garment is unique, just like the person who wears it and for this reason different from all the others.