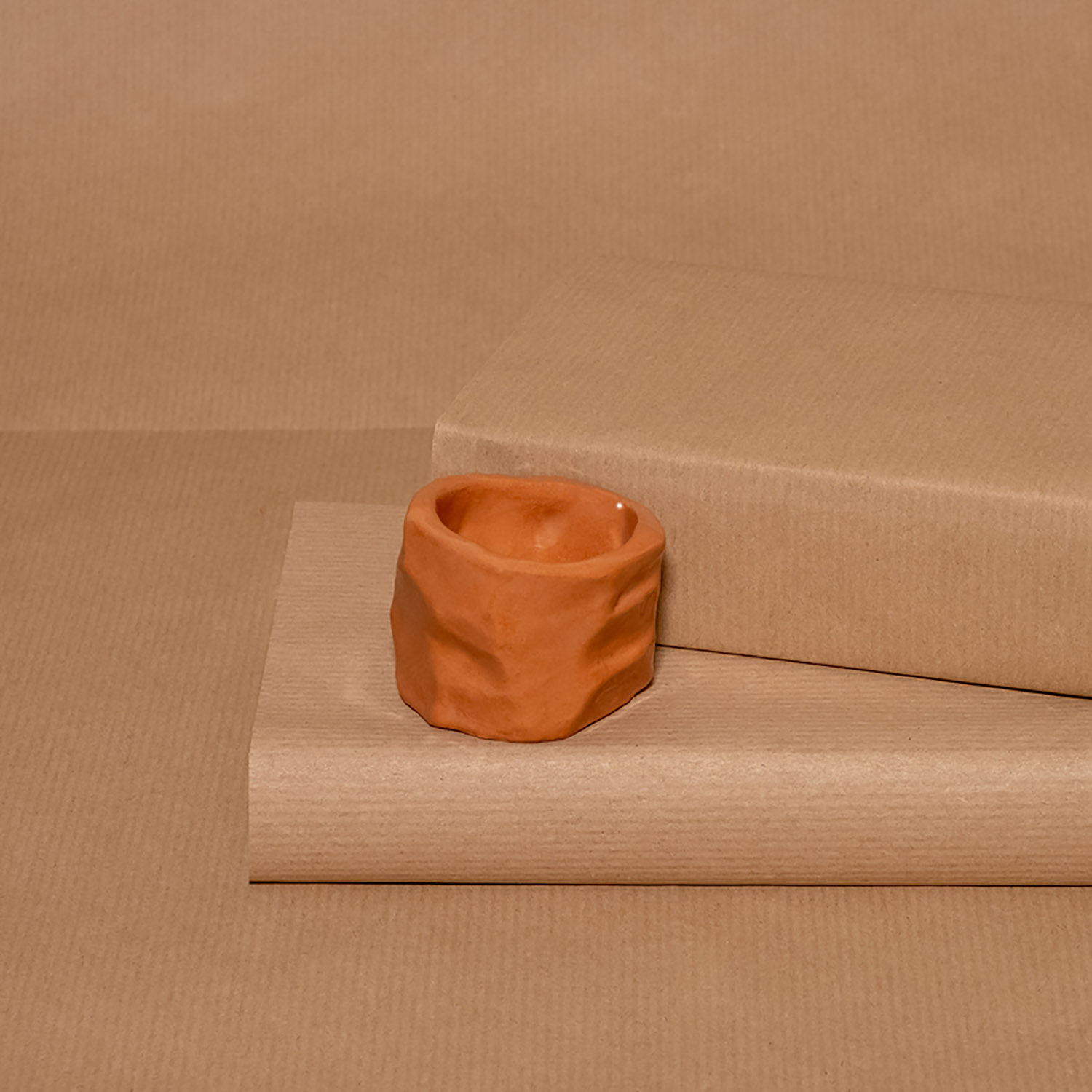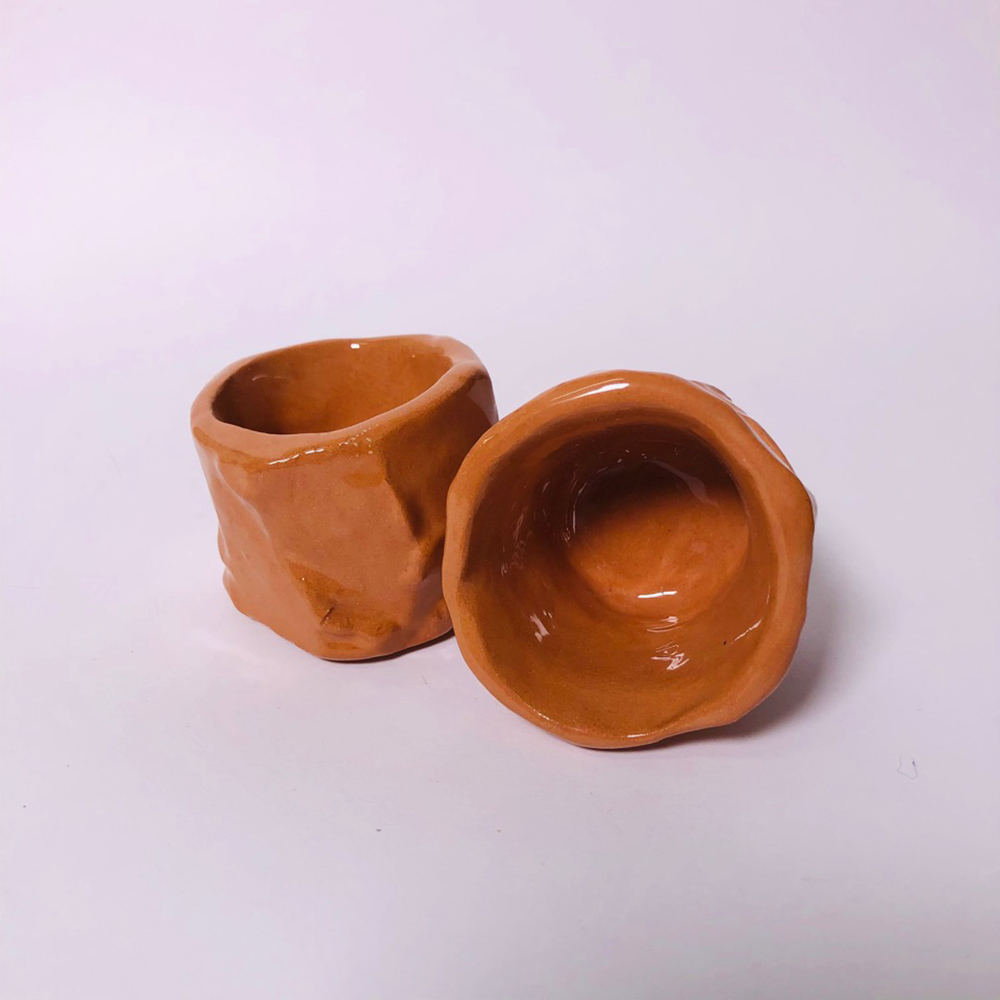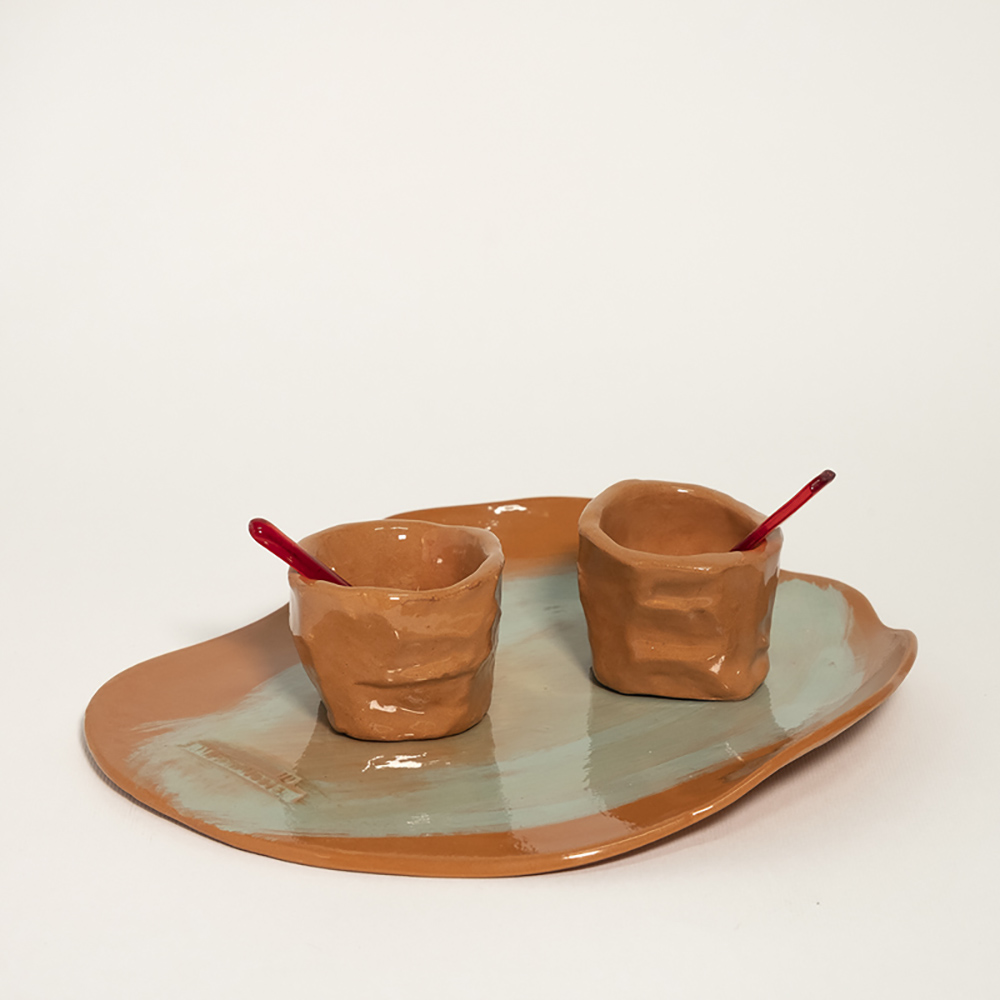 Enrosadira small cup
One of the lines perhaps closest to us, both in origin and processing, takes its name from the phenomenon that dyes the peaks of the Dolomites orange/pink during sunrise and sunset. It is a sort of magic that attracts tourists and locals alike and pushes them daily to admire the mountains and their interaction with the sun's rays, first studied at the end of the 18th century by the French geologist who later gave the mountain range its name. The technique is once again different from the other products presented, namely the "pizzicato" which is then shaped to recall the rocky surface and that romantic sense of belonging to one of our lands of origin.
The product is sold singularly and can be combined with Enrosadira tray.
Colour: red clay
Size: H 4cm, ø 4,5cm
Shipment: Shipping costs will be calculated in the purchase phase. We are the spokespeople of a community of artisans, for this reason, each item is shipped directly from the person who produced it.
Delivery times will respect the rhythm of those who have worked on this project with care.
For beautiful things you have to know how to wait. 
11,00 € Euro
3 in stock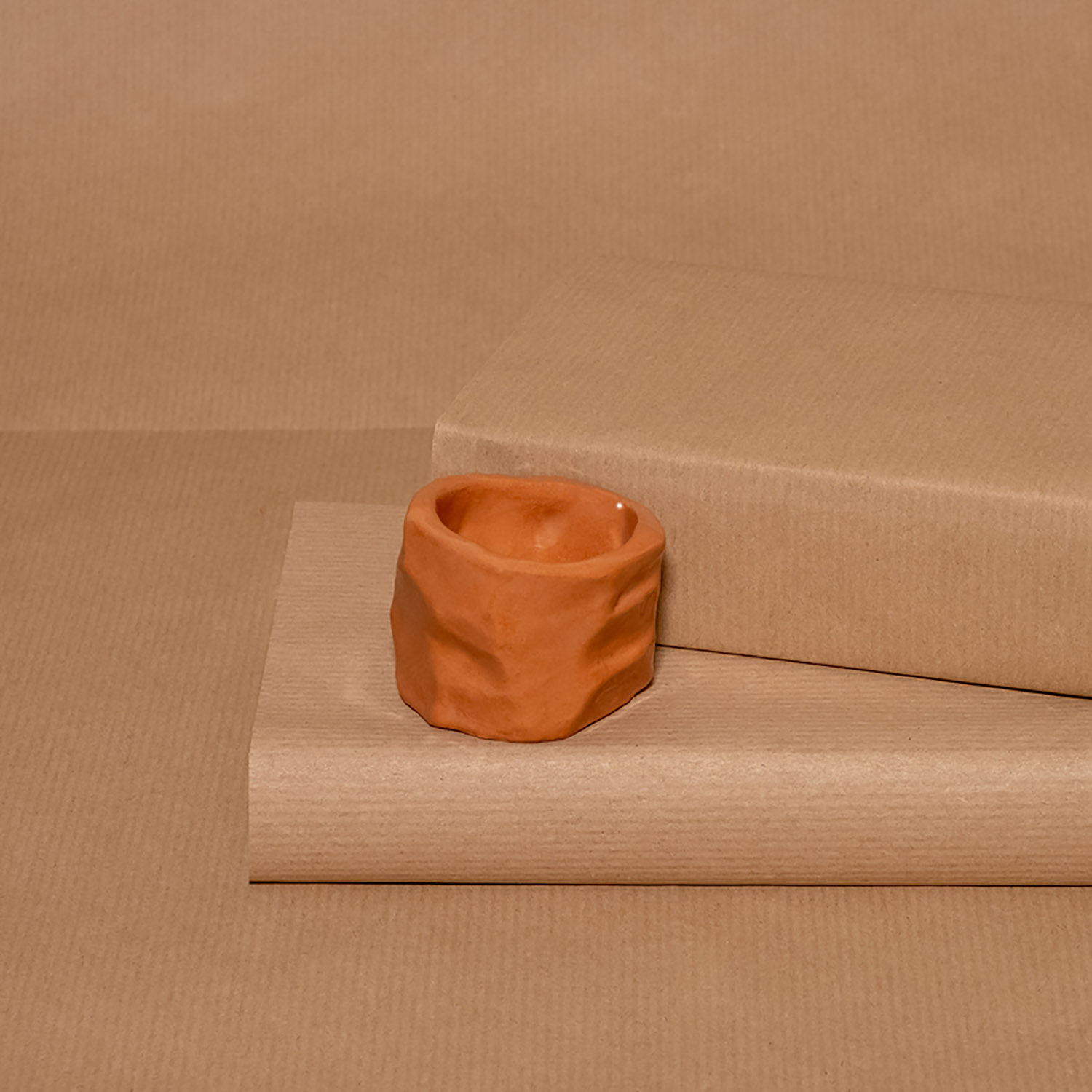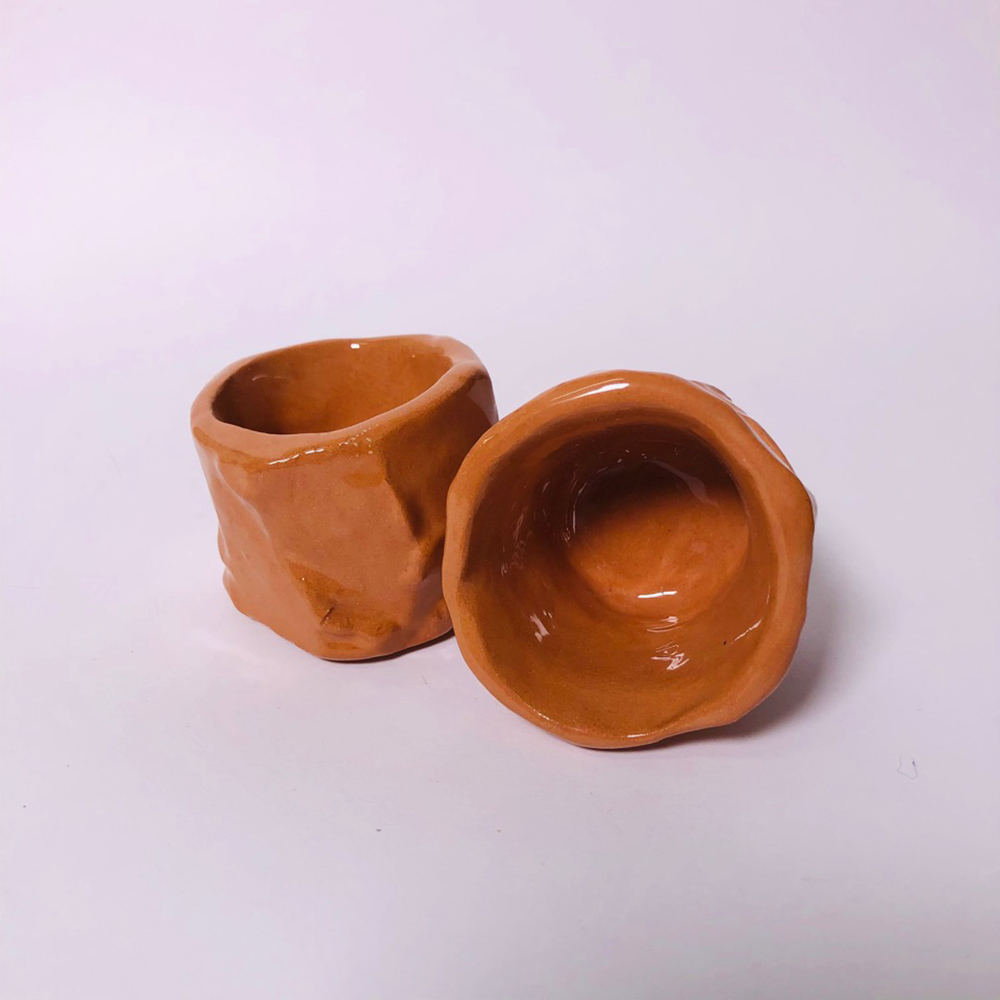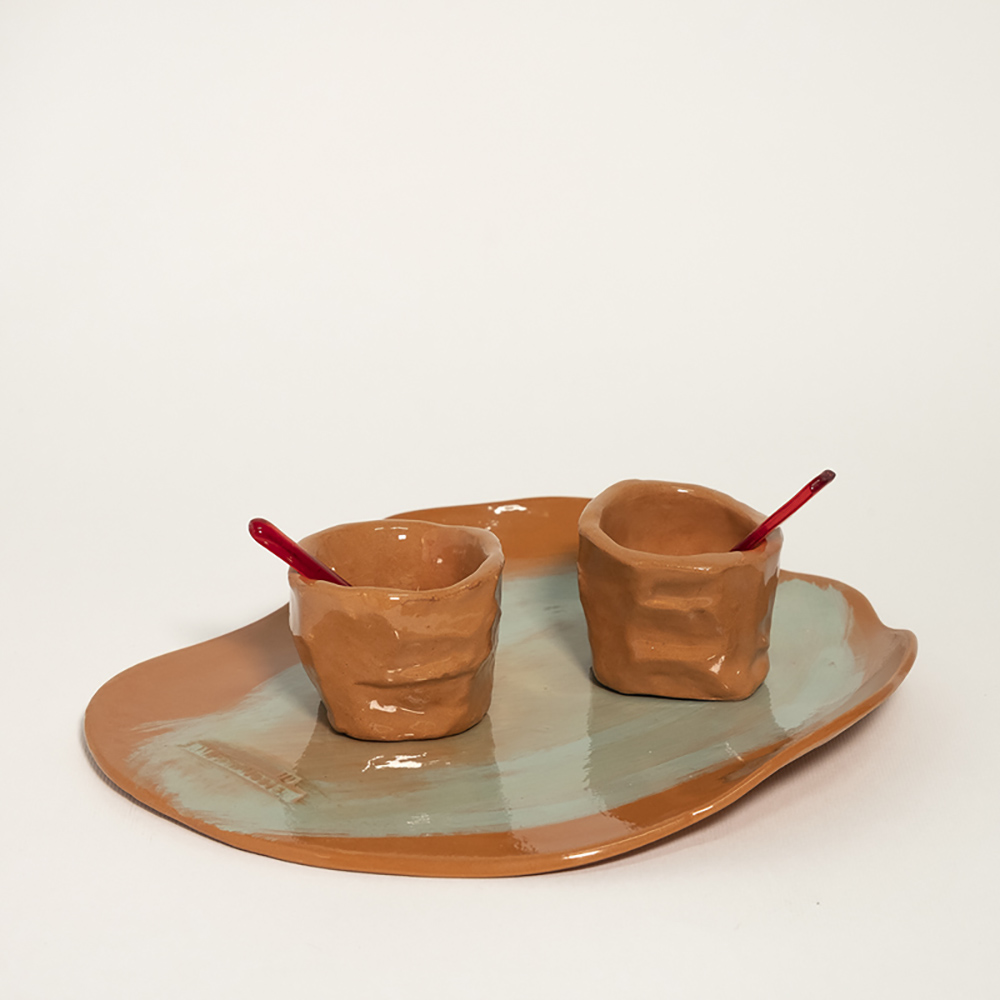 Find out who made this item
ÙTOL is a young brand of handmade ceramics born between Rome and the Val di Fassa, by the hands of David Romelli and Flavio Rossi.
The name of this young brand has Latin origins and describes its essence: in fact, it means "useful", because at the base of the project there is the strong conviction that art and craftsmanship have to confront with everyday use, bringing the beauty of form, colours and materials into everyday life.
ÙTOL transmits cultural importance and aesthetic qualities to the objects created, going beyond simple decoration and extending its idea of beauty to the widest possible audience and to maximum enjoyment through craftsmanship. all objects are handmade with care and for this reason, they can be considered unique and special pieces but can be used to bring quality and beauty to our everyday life.