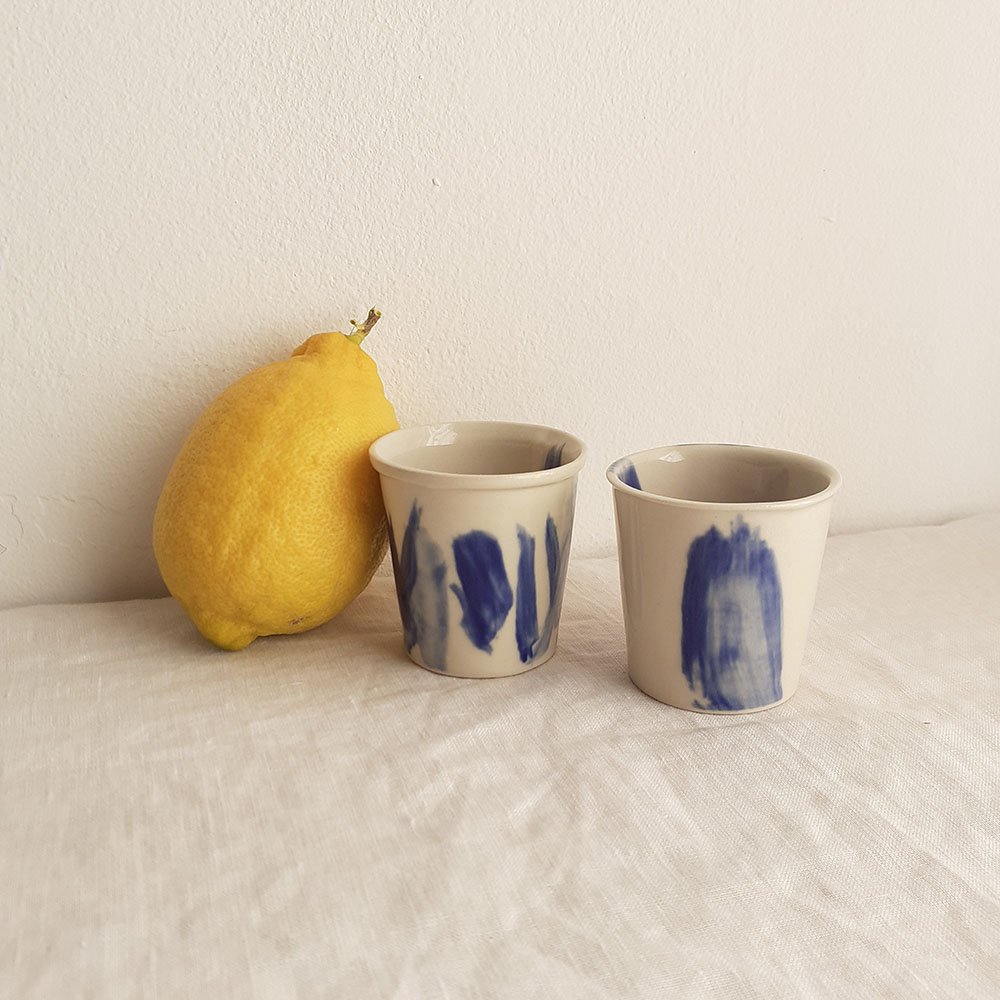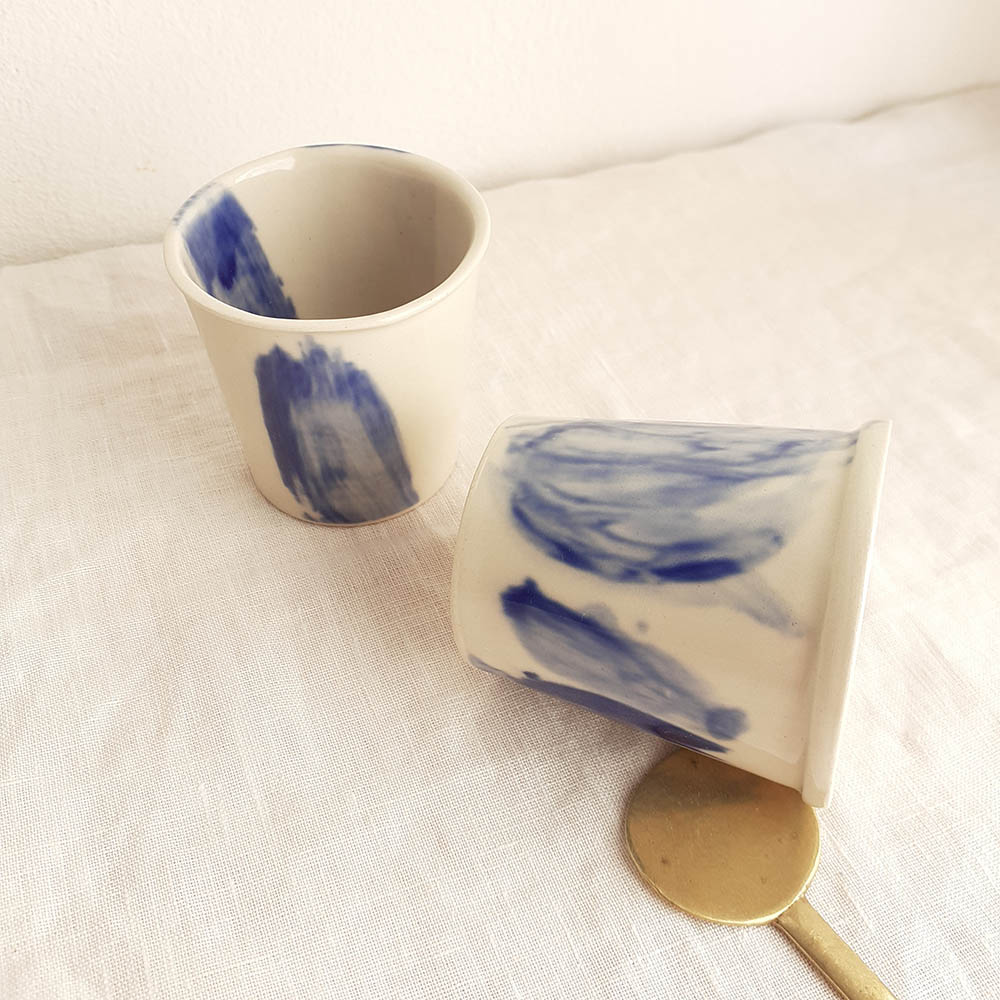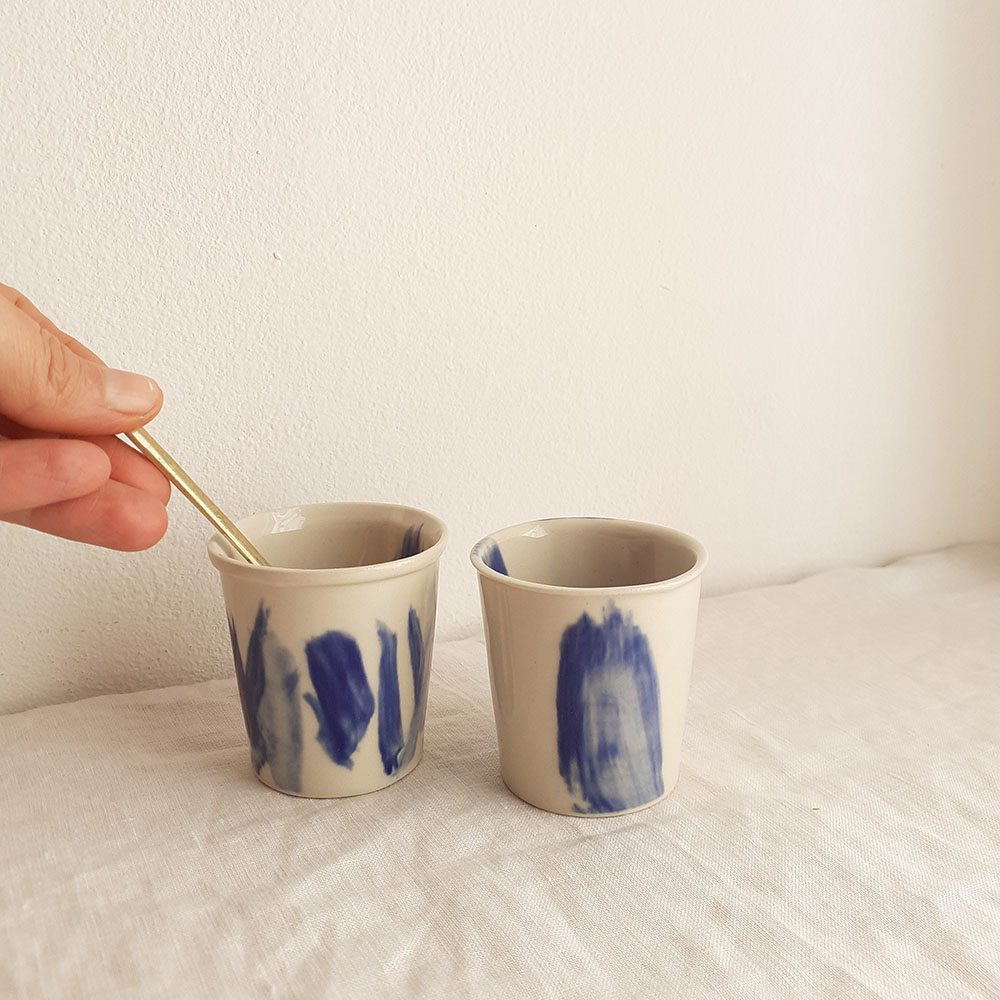 Espresso azul añil
Set of 2 small glasses for coffee, liqueurs or spirits in ivory-coloured semi-refractory stoneware ceramic made using the glueing technique. Fired at high temperature (1240°C) in an electric oven.
The finish is glossy, hand-decorated with strokes of blue enamel and glossy transparent crystal. Manufactured for food use. Hand or dishwasher safe.
Size: ø 5,5cm, H 5,5cm
Shipment: Shipping costs will be calculated in the purchase phase. We are the spokespeople of a community of artisans, for this reason, each item is shipped directly from the person who produced it.
Delivery times will respect the rhythm of those who have worked on this project with care.
For beautiful things you have to know how to wait. 
35,00 € Euro
Out of stock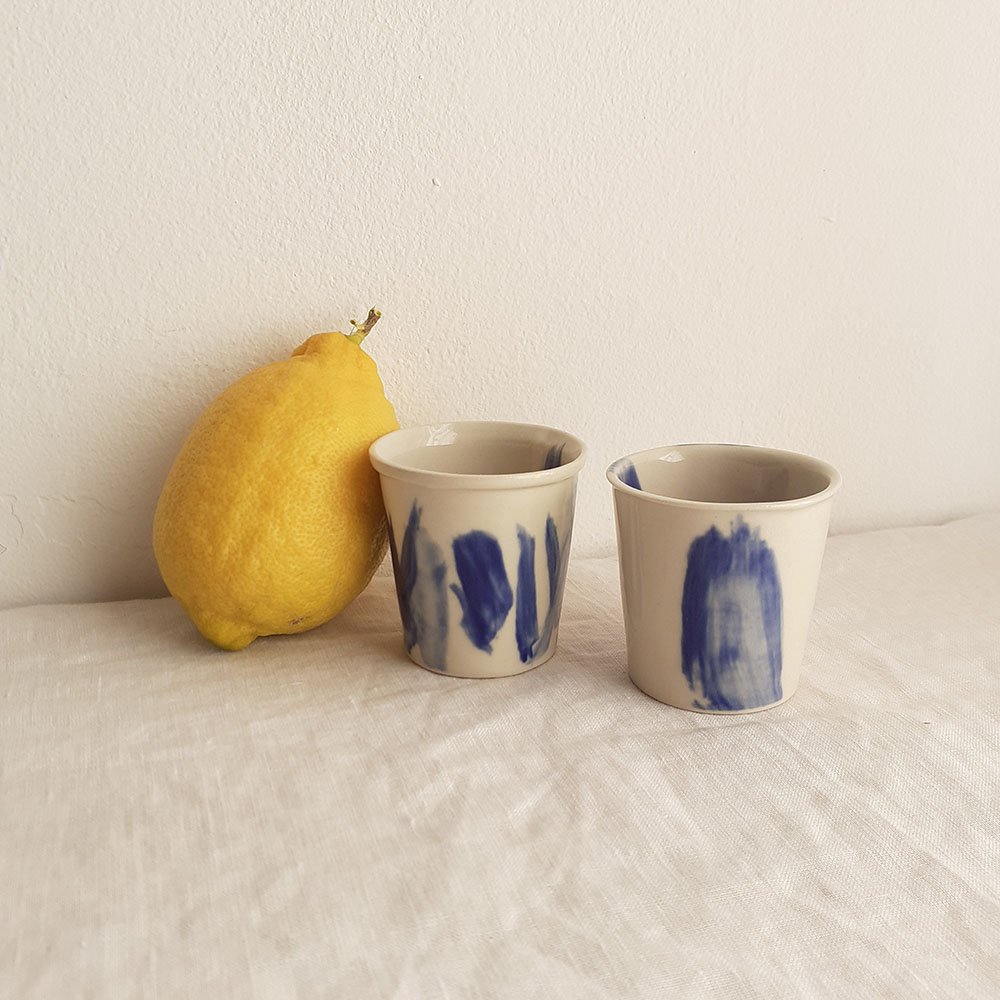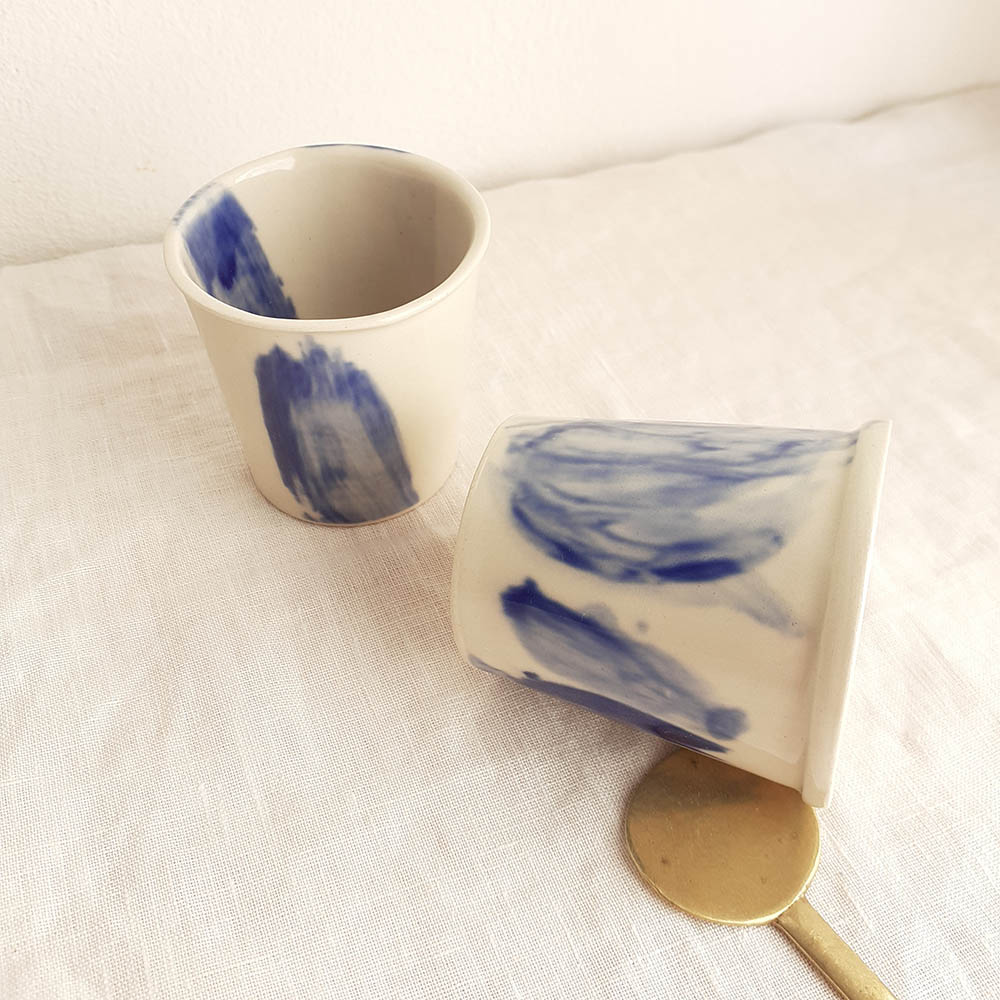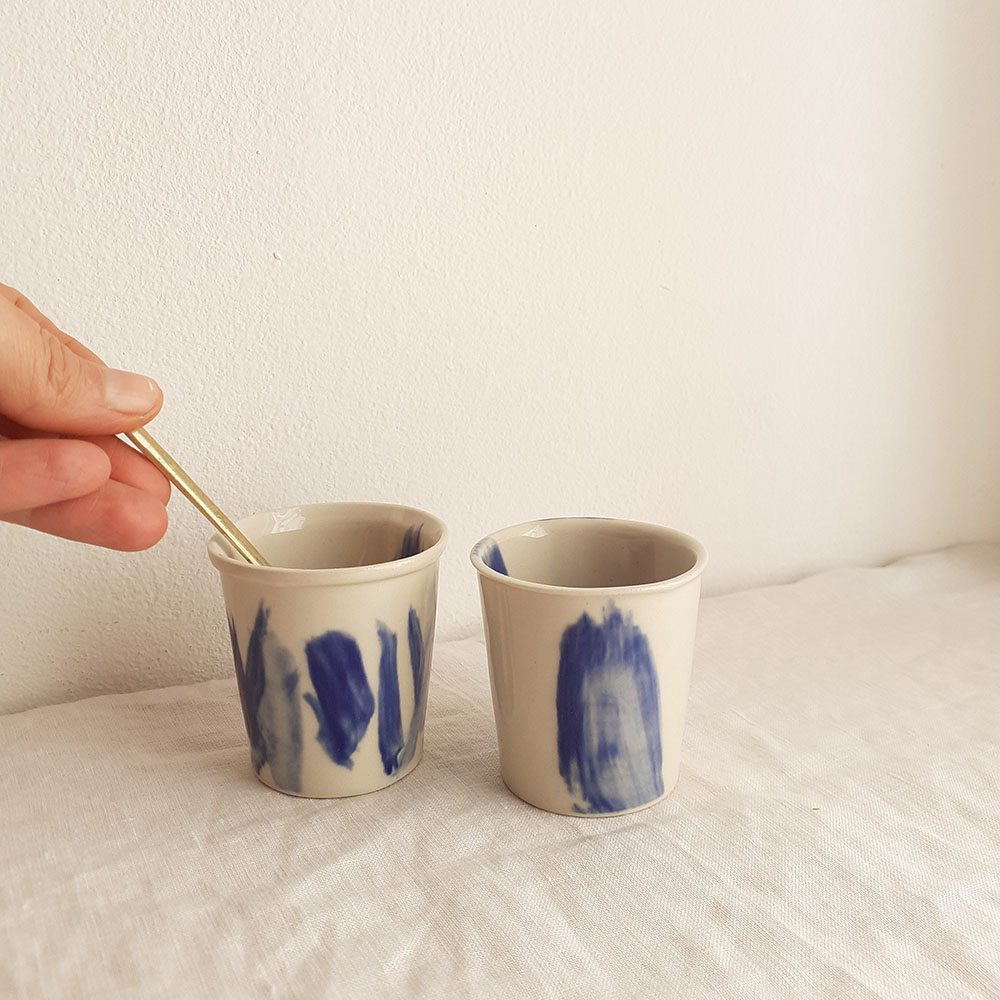 Find out who made this item
GEOGRAFICA is a project created by Karla Sotres in 2014.
It consists of the handcrafted production of ceramic objects, characterized by particular attention to the link between product and production territory.
Since it is a project rooted in the territory, in its colours and materials, Geografica transforms with it and with the people who live in it.
Geografica was born in Mexico, the country of origin of its founder, and then moved to Italy, always remaining faithful to the places where it lives.
The payoff "cerámica en progreso" underlines the experimental character of the products, the result of an approach that combines the emotionality of the person with the wisdom of the craftsman.
The result is represented by unique, timeless pieces and essential lines, which belong to the daily use of the home and the kitchen.