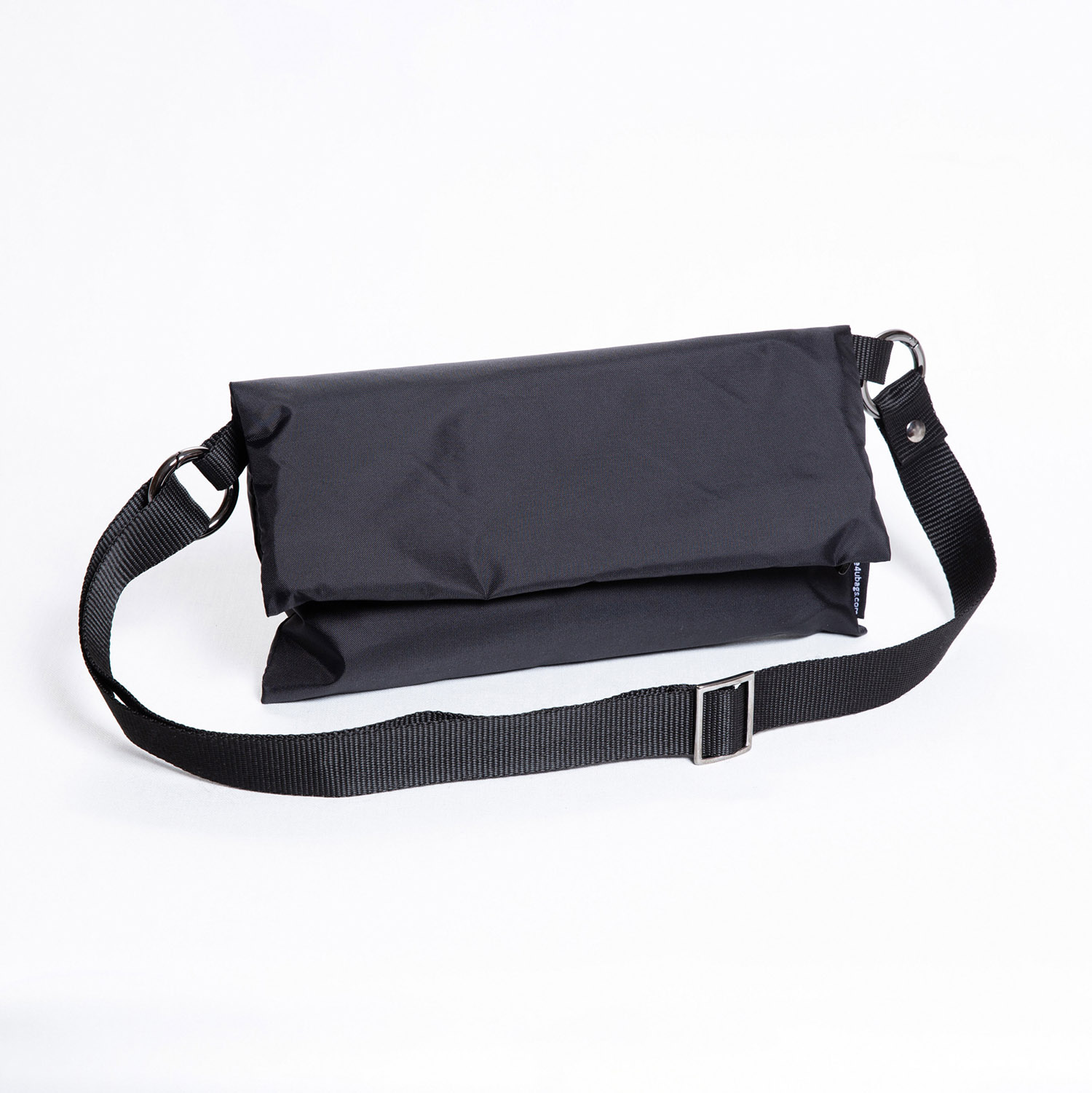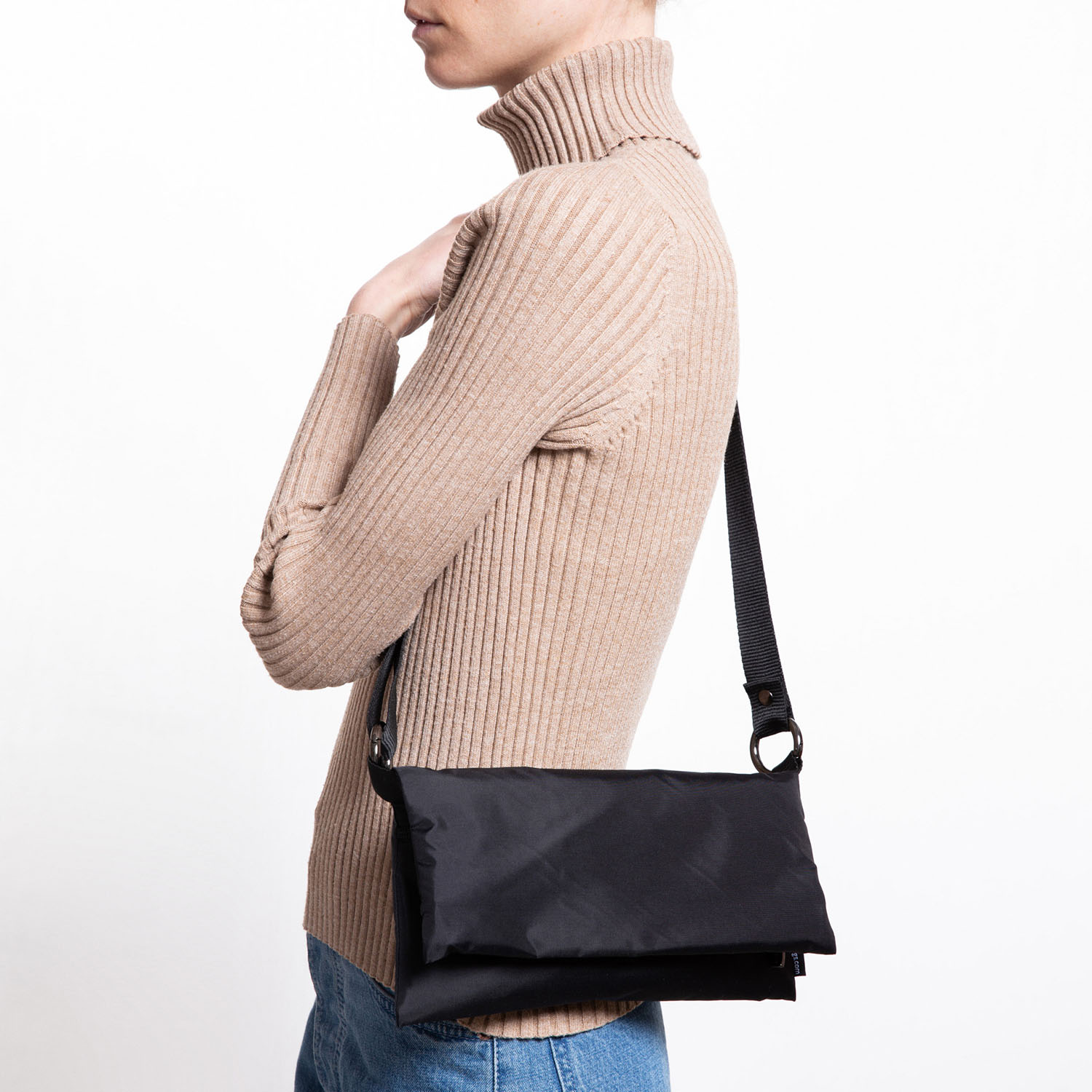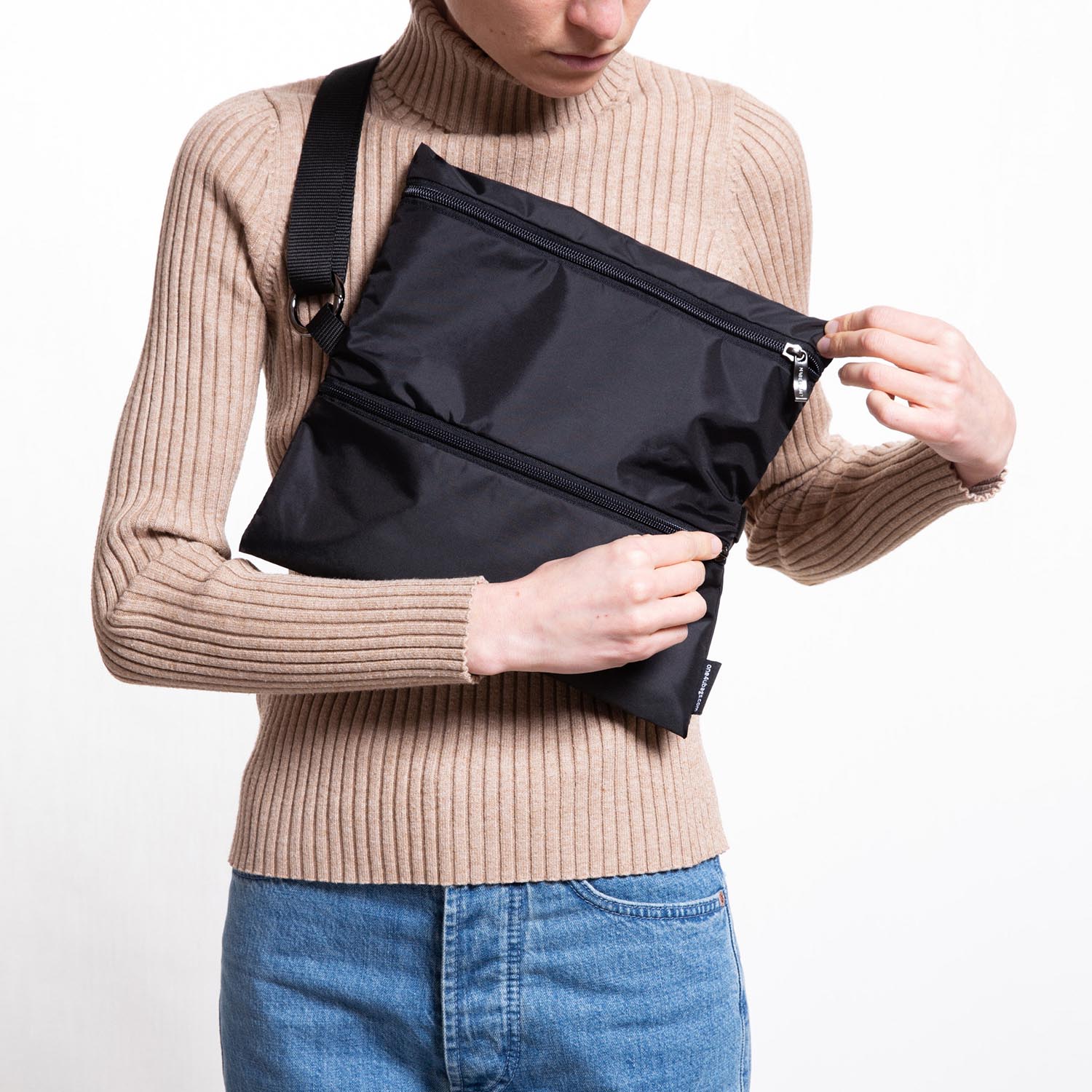 Few Things Large black
Practical bag made in Italy from a light, waterproof fabric, avoiding any raw materials of animal origin and using fabrics from the remnants of industrial textile production.
The external pocket with zip and the three open pockets inside allow you to organise your essentials.
The adjustable shoulder strap allows you to use the bag in the city, for a brisk walk or bike ride, or under your arm for the evening.
You can take care of this bag by washing it with a wet cloth or in the washing machine at 40 degrees.
Fabric: waterproof nylon
Adjustable and removable shoulder strap; total length 110cm
Size: height 17cmx30cm ( – flap 11cm)
Total weight: 160g
Colour: black outside and inside
Shipping: Shipping costs will be calculated at the time of purchase. We are the spokesperson for a community of artisans, so each item is shipped directly from the person who made it.
Delivery times will respect the rhythm of those who have worked on this project with care. For beautiful things you have to know how to wait.
51,00 € Euro
6 in stock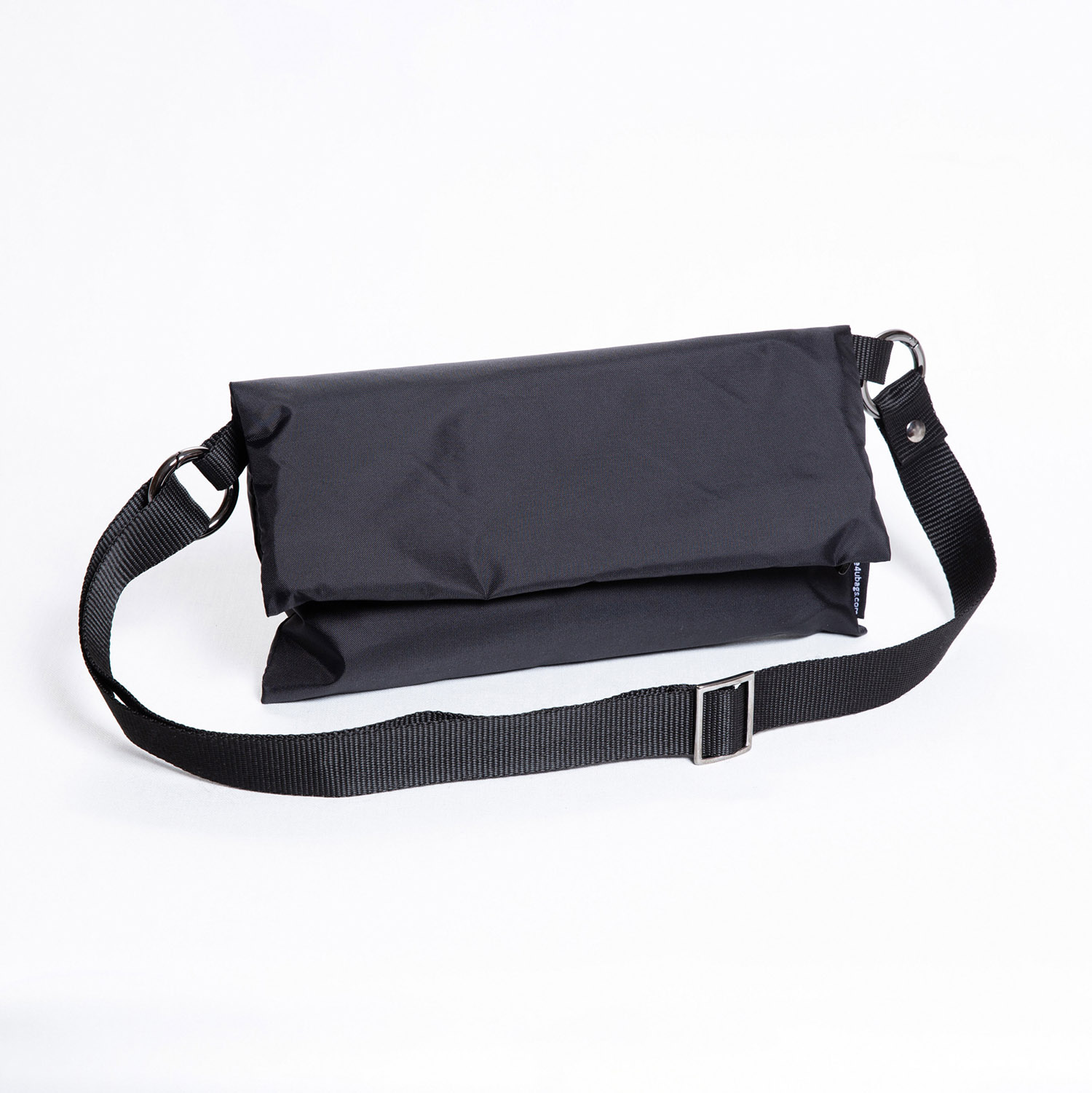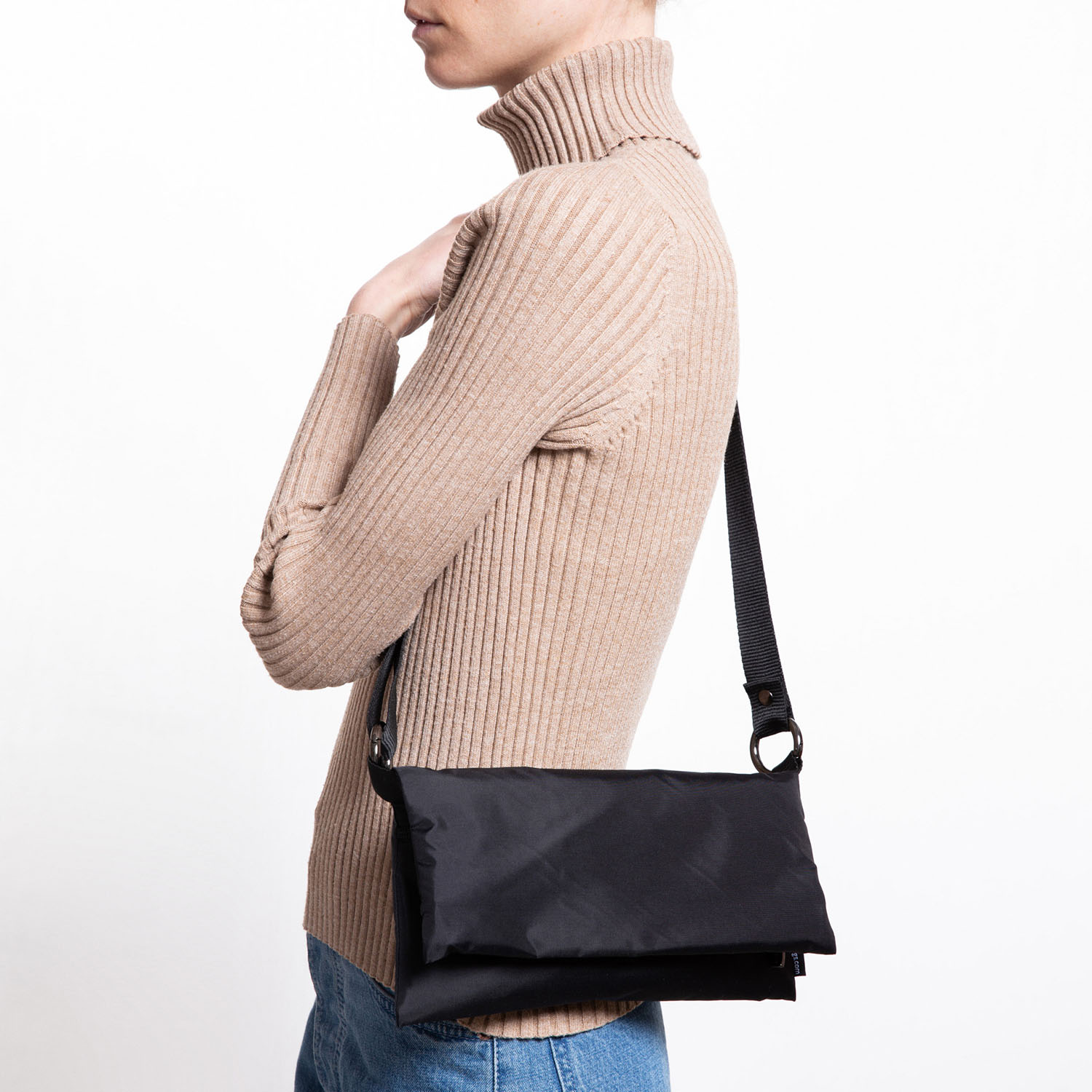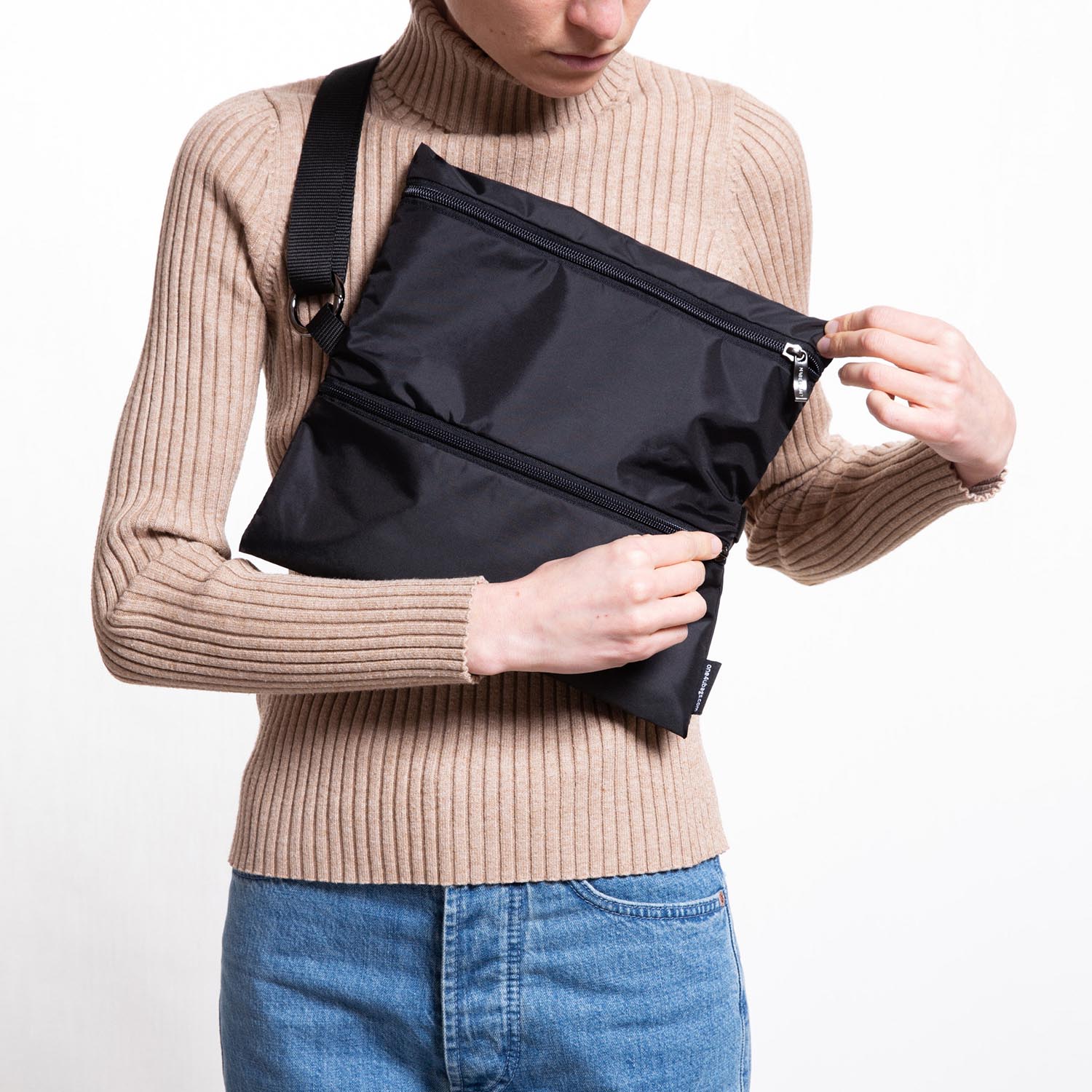 Find out who made this item
The One4ubags project was born in 2016 in Rome, Italy, when the founder and Danish designer Ellen Kjellegaard Jensen, unable to find a simple, lightweight bag with a clean, minimalist design anywhere, decided to make one for herself.
She then started to make other bags, in different designs, on commission for the customers of her shop.
Today the line proposes various models for different needs, all with an essential design and attention to detail, made with light and waterproof fabrics, avoiding any raw material of animal origin.
Sustainability is also one of the brand's values: the fabrics used are in fact remnants of industrial production in the textile sector and the manufacturing is also local, always in search of quality, to guarantee bags made with care to last a long time.