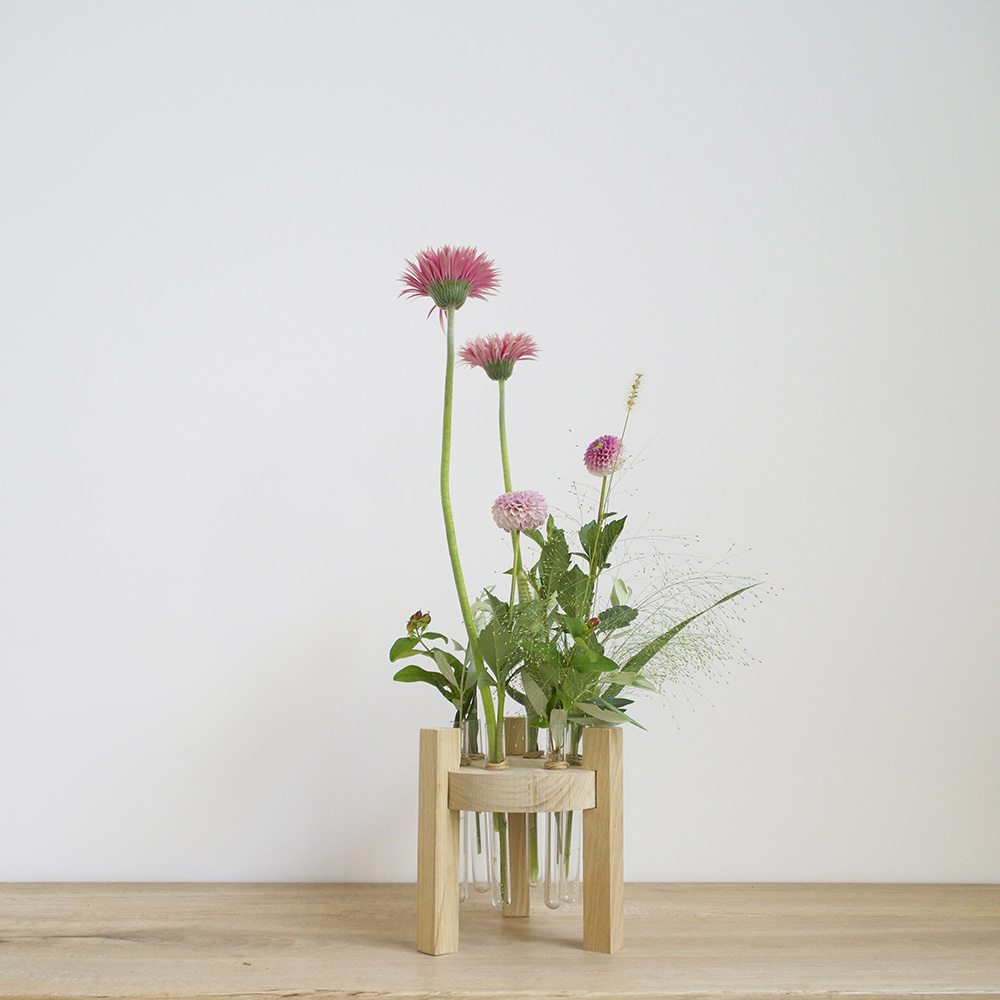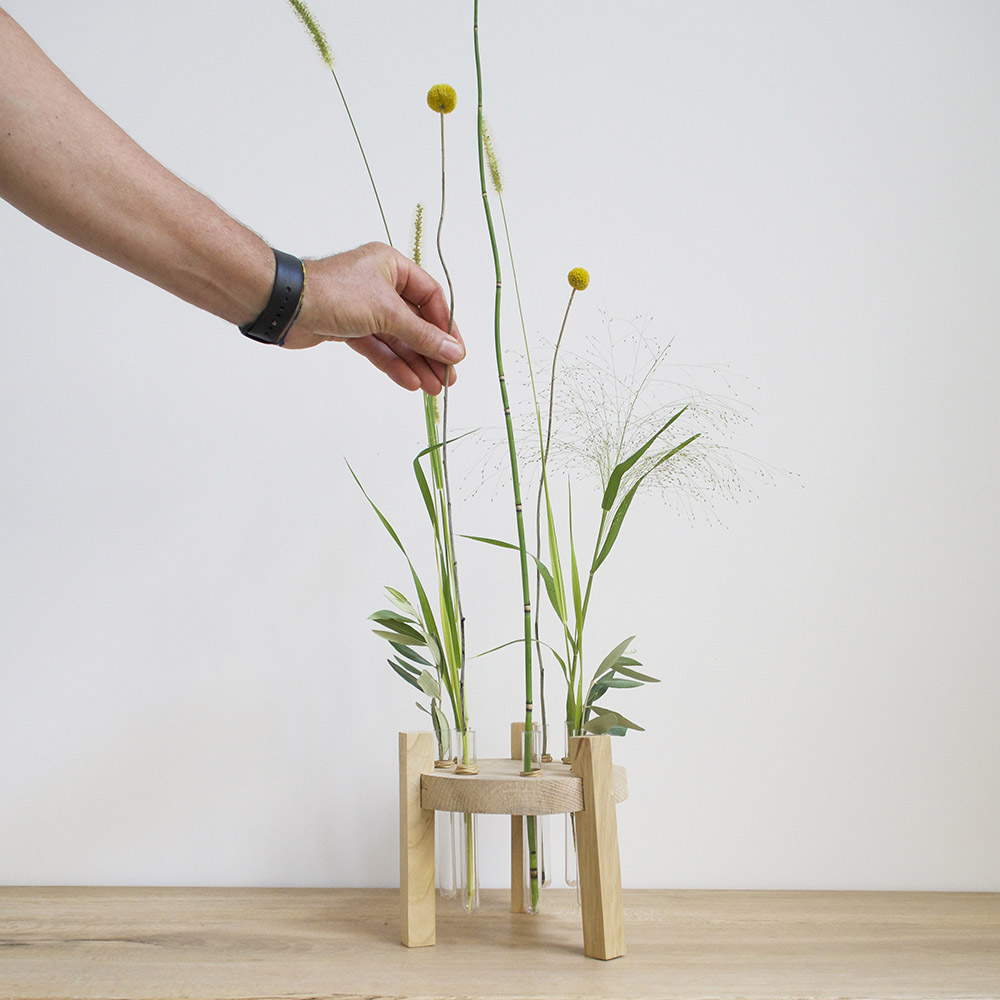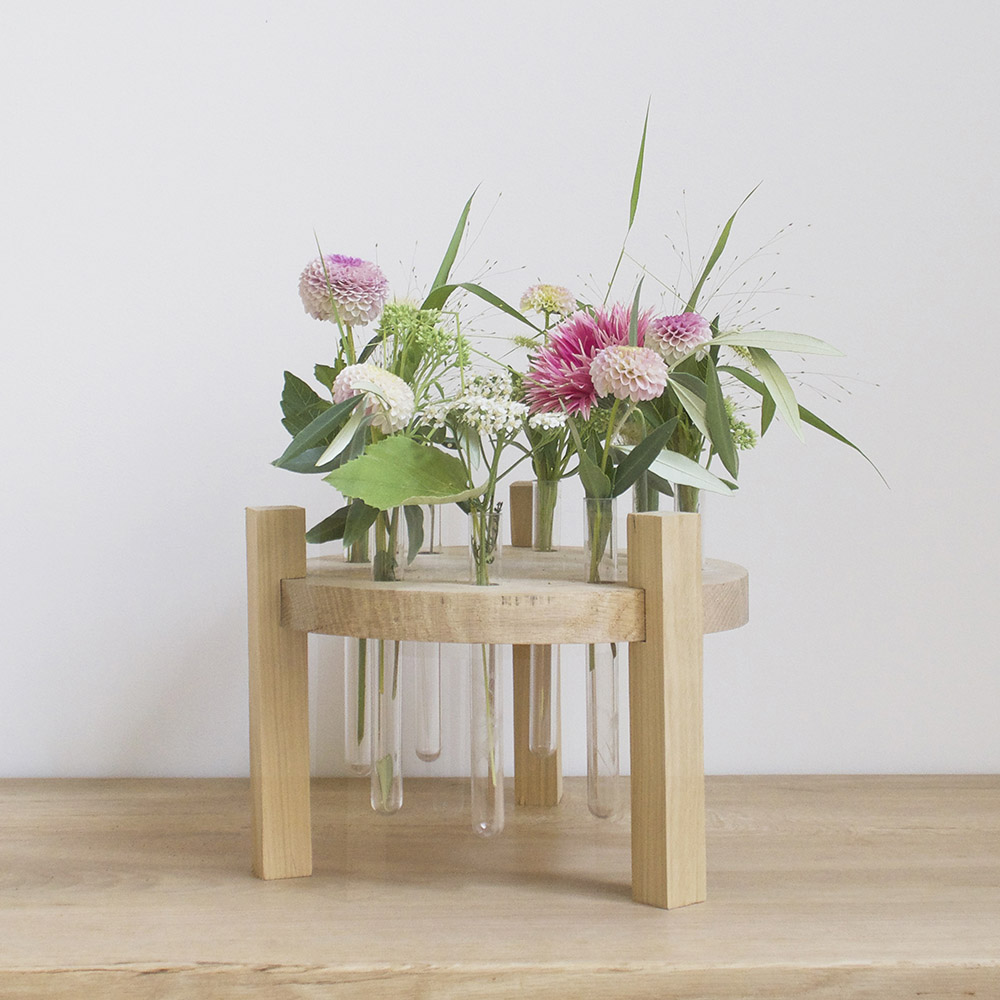 Flower Stand Elemento n.3
Handmade flower stand in oak wood with polycarbonate phials.
The phials are removable, washable and reusable to accommodate your flower arrangements.
This product is available in 3 different sizes.
S: wooden body: Ø 18cm, H 18cm vials: H 7cm
M: wooden body: Ø 20cm, H 18cm vials: H 8cm
L: wooden body: Ø 25cm, H 18cm vials: H 8cm
Flowers are not included in this product.
Shipment: Shipping costs will be calculated in the purchase phase. We are the spokespeople of a community of artisans, for this reason, each item is shipped directly from the person who produced it.
Delivery times will respect the rhythm of those who have worked on this project with care.
For beautiful things you have to know how to wait. 
35,00 € – 45,00 € Euro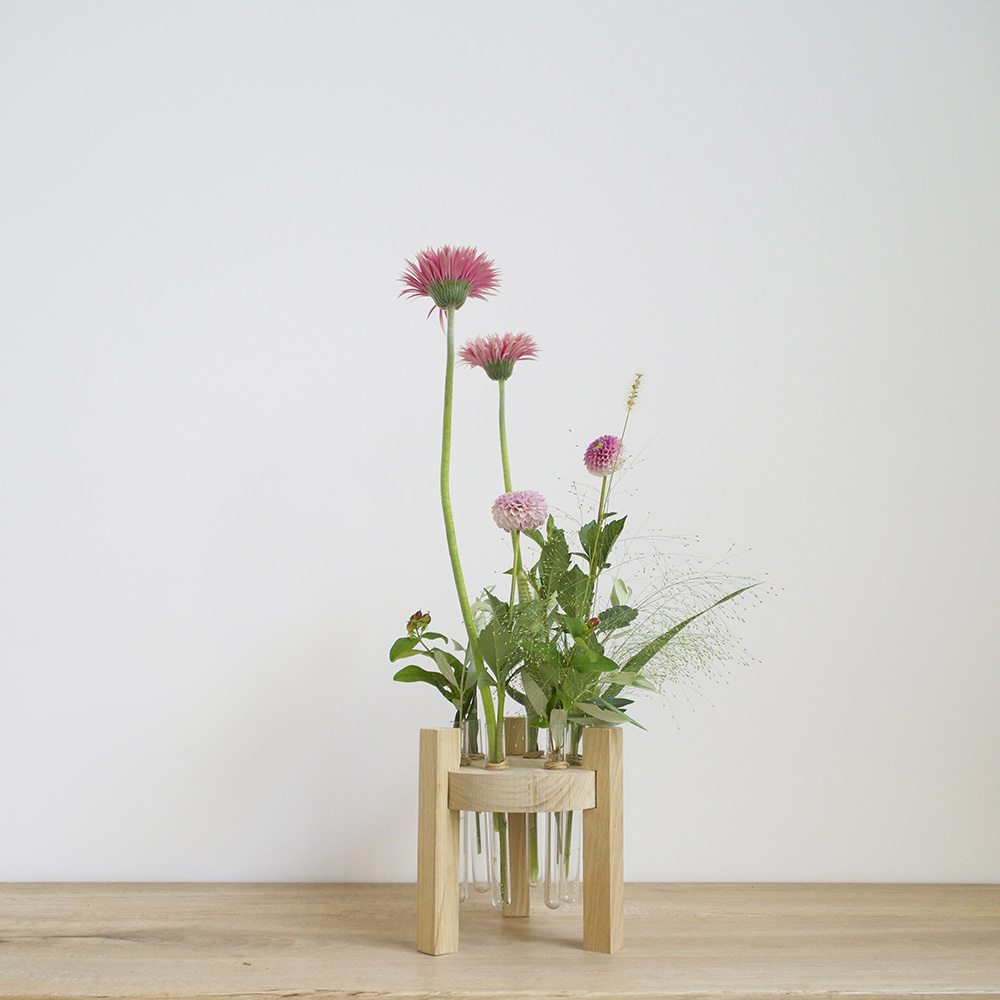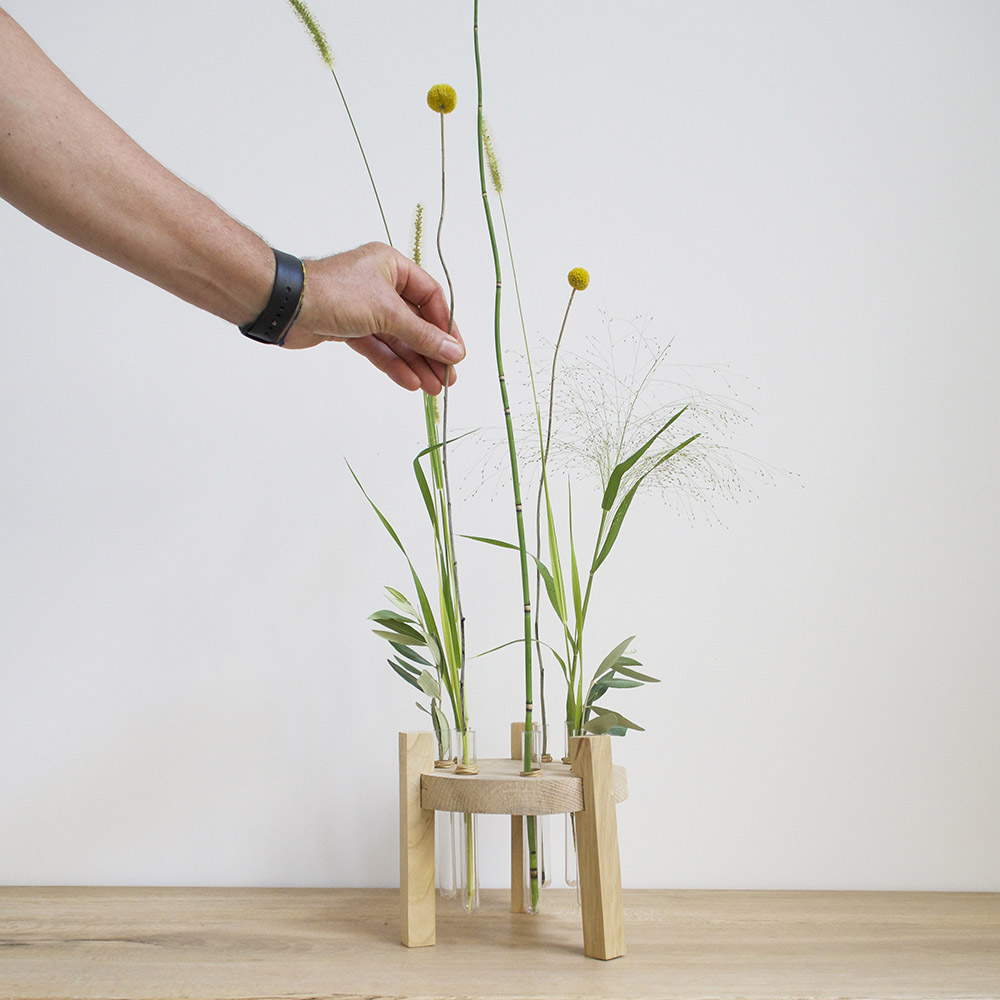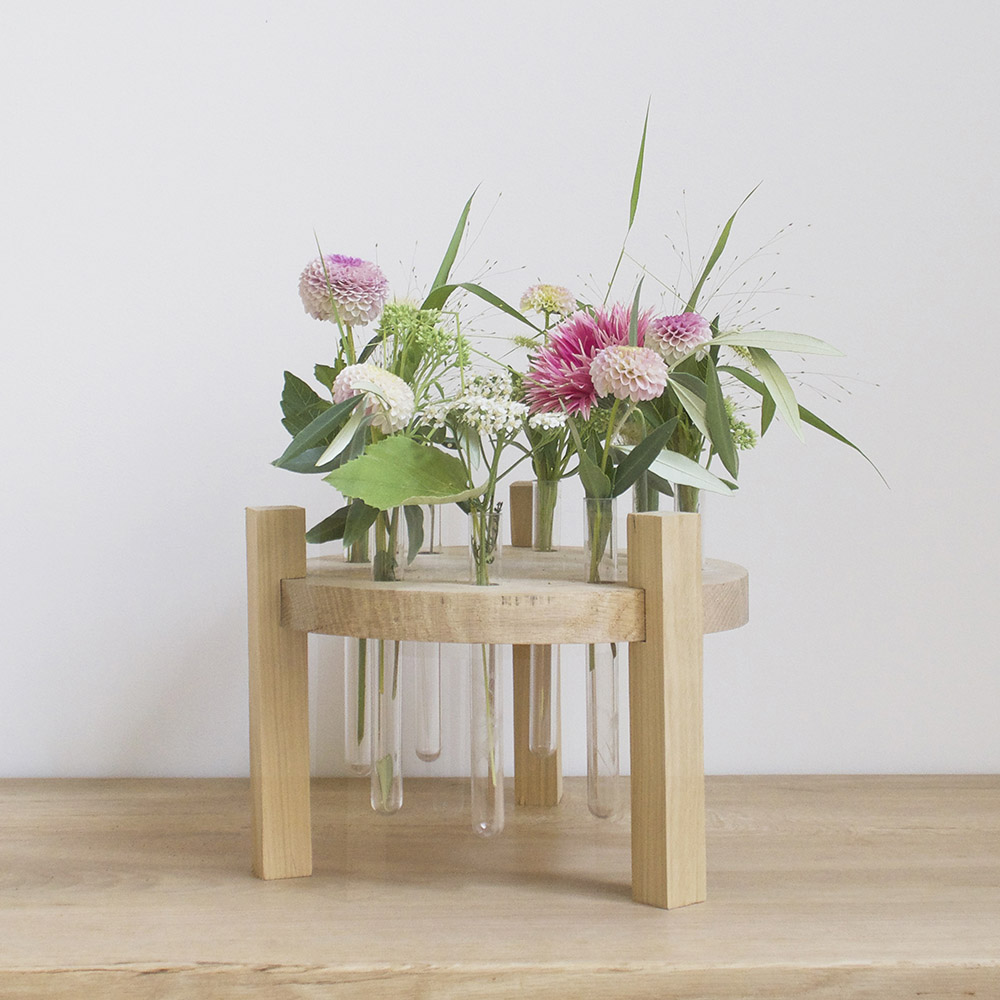 Find out who made this item
Signori Fiori is a project that starts from a family-run plant and flower shop but has become much more. Erica and Paolo develop creative and personal flower arrangements and natural installations.
Their touch is unique and comes from a study of materials and a balanced choice of types of flowers united in a wonderful balance.
In their workshop, they organize several workshops to show the public how to use nature creatively and express their imagination.
"Today, after having taken over an activity that has been going on for ten years and having seen our daughters grow up, we get up every day with the desire to give each of our clients a small part of our world".
Signori Fiori is a beautiful example of sustainable creativity, but also of those who have been able to build a family around their passion, transforming a job into love.