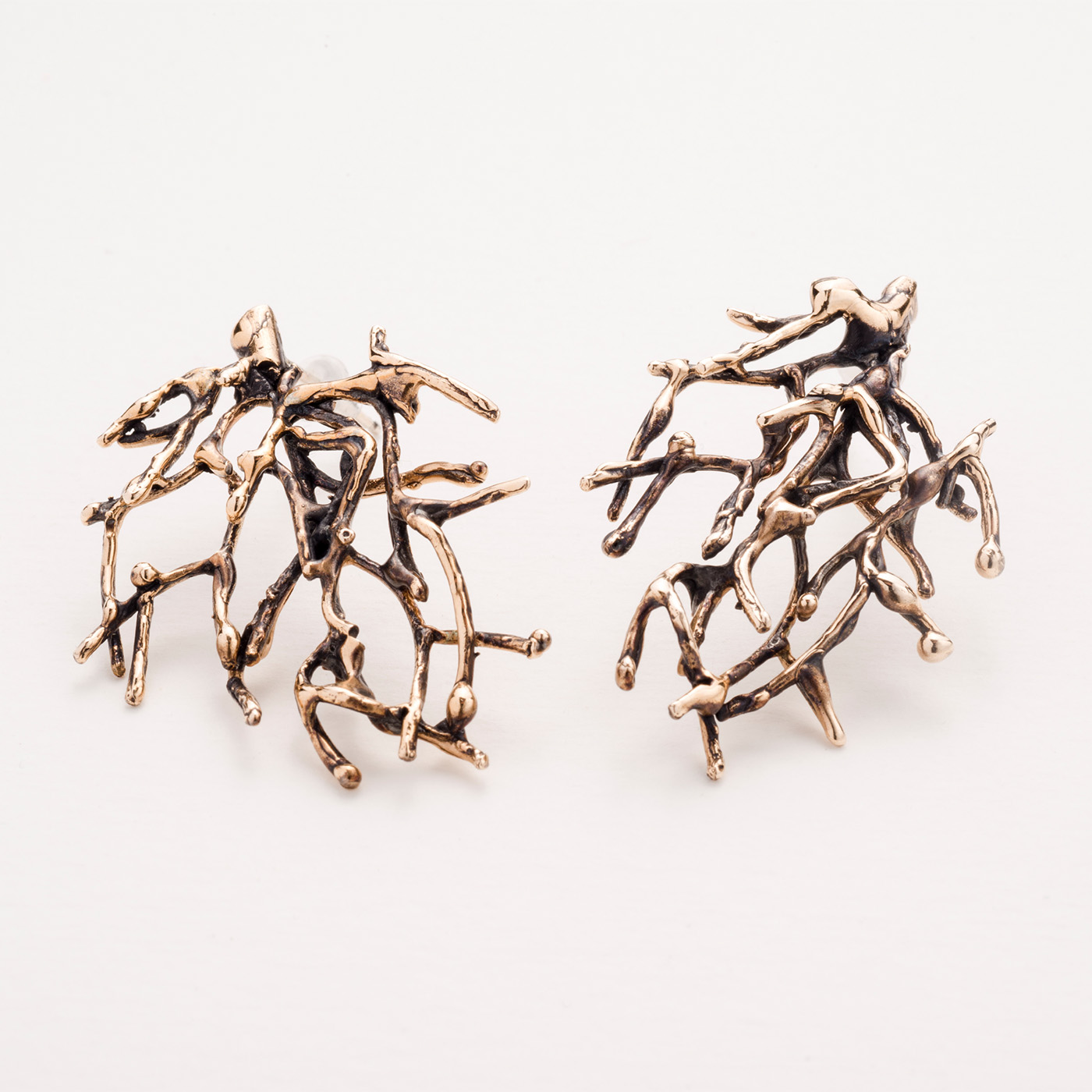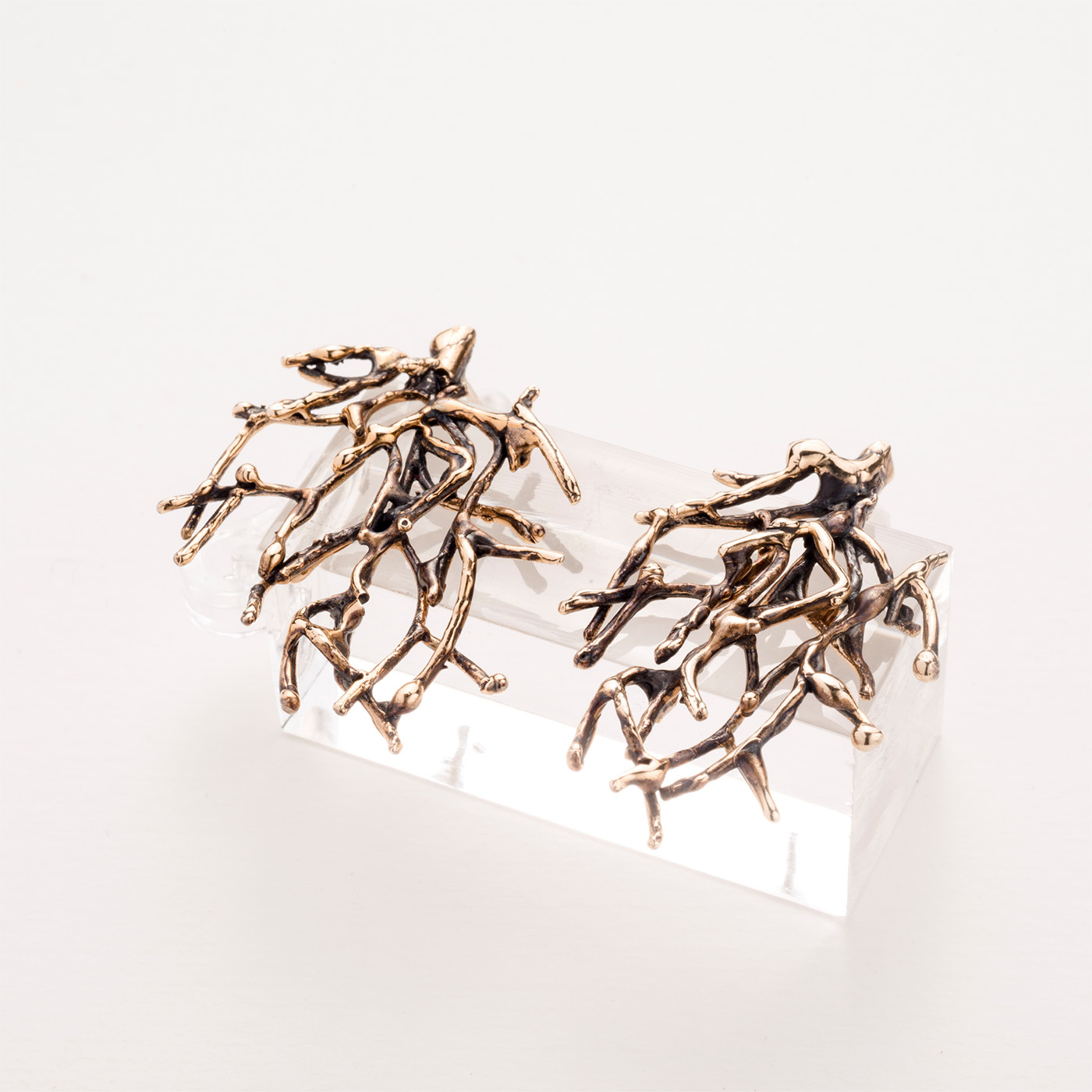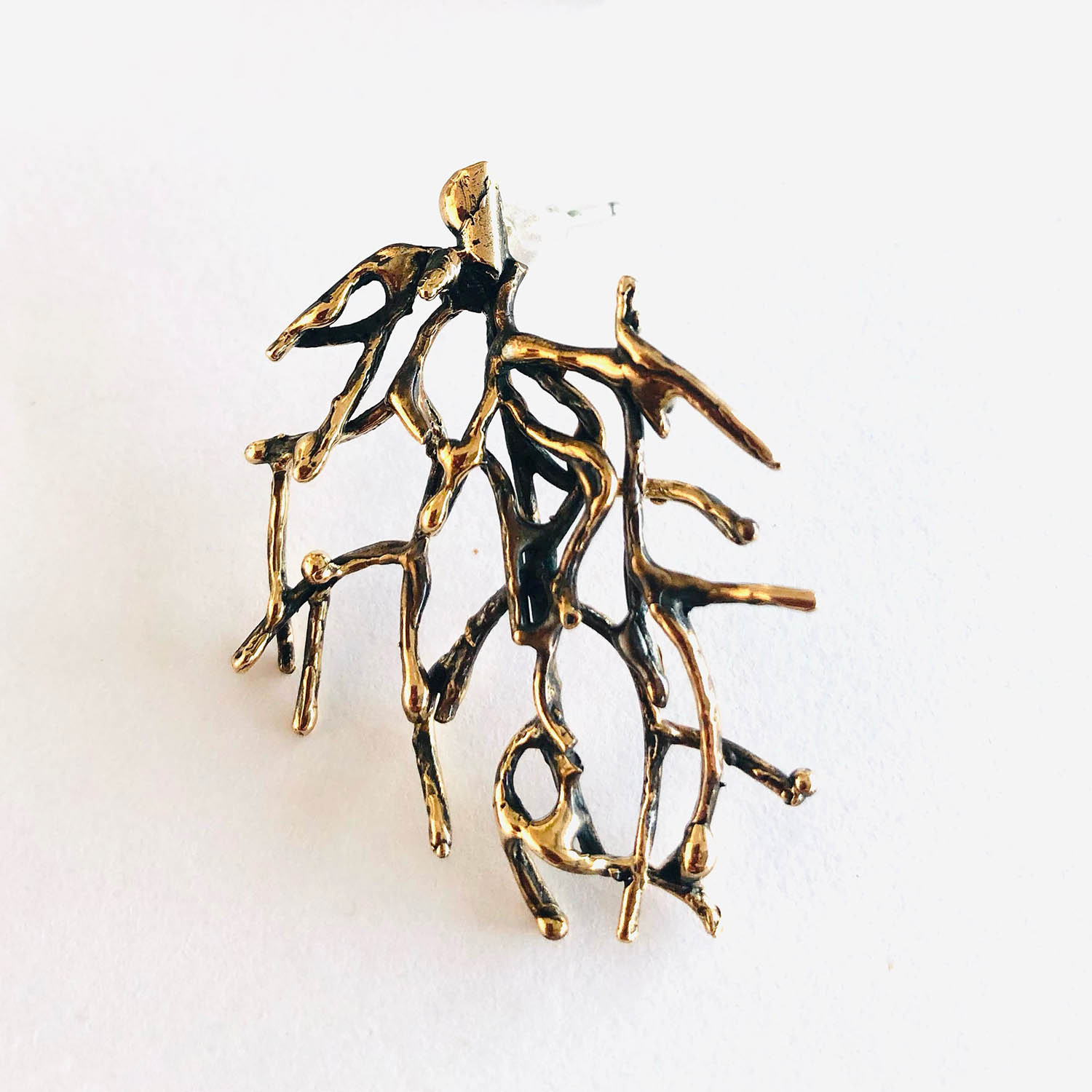 Fronde pendants
Twig-shaped earrings, made using the lost wax technique in bronze, burnished and brushed.
Reproducible (also in silver) on request.
Size: 3.5 cm X 3 (maximum width)
Shipping: Shipping costs will be calculated at the time of purchase. We are the spokesperson for a community of artisans, so each item is shipped directly from the person who produced it.
Delivery times will respect the rhythm of those who have worked on this project with care. For beautiful things you have to know how to wait.
45,00 € Euro
1 in stock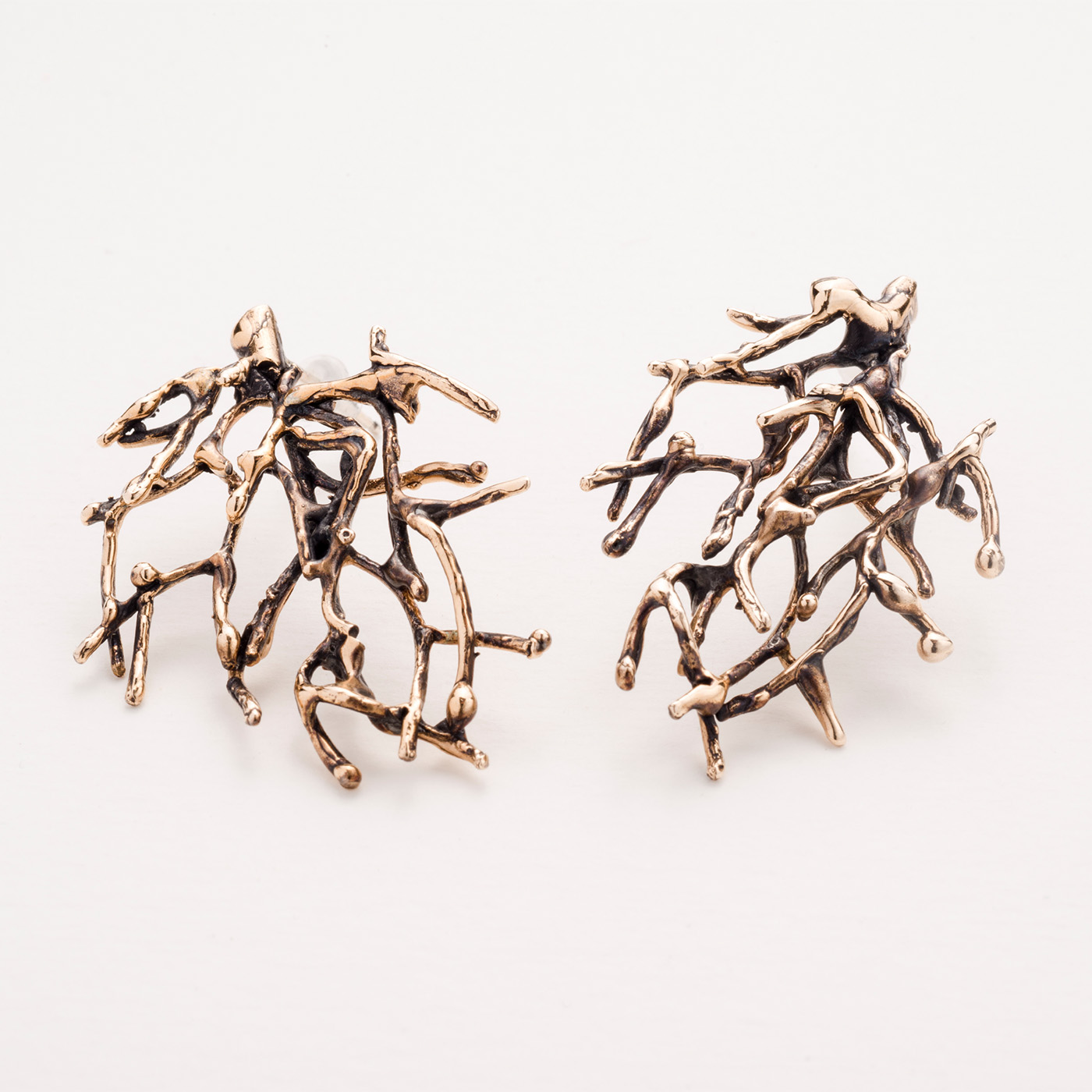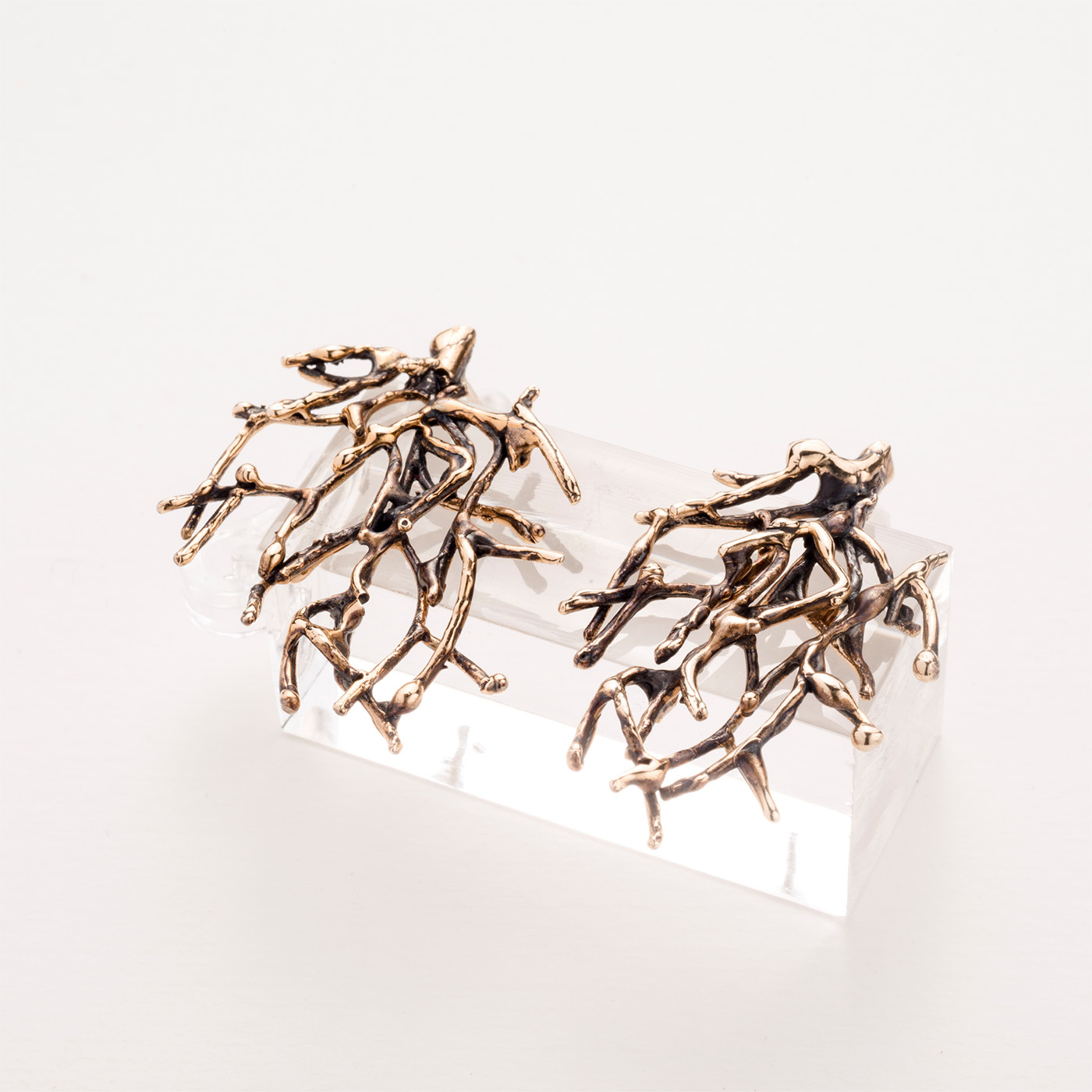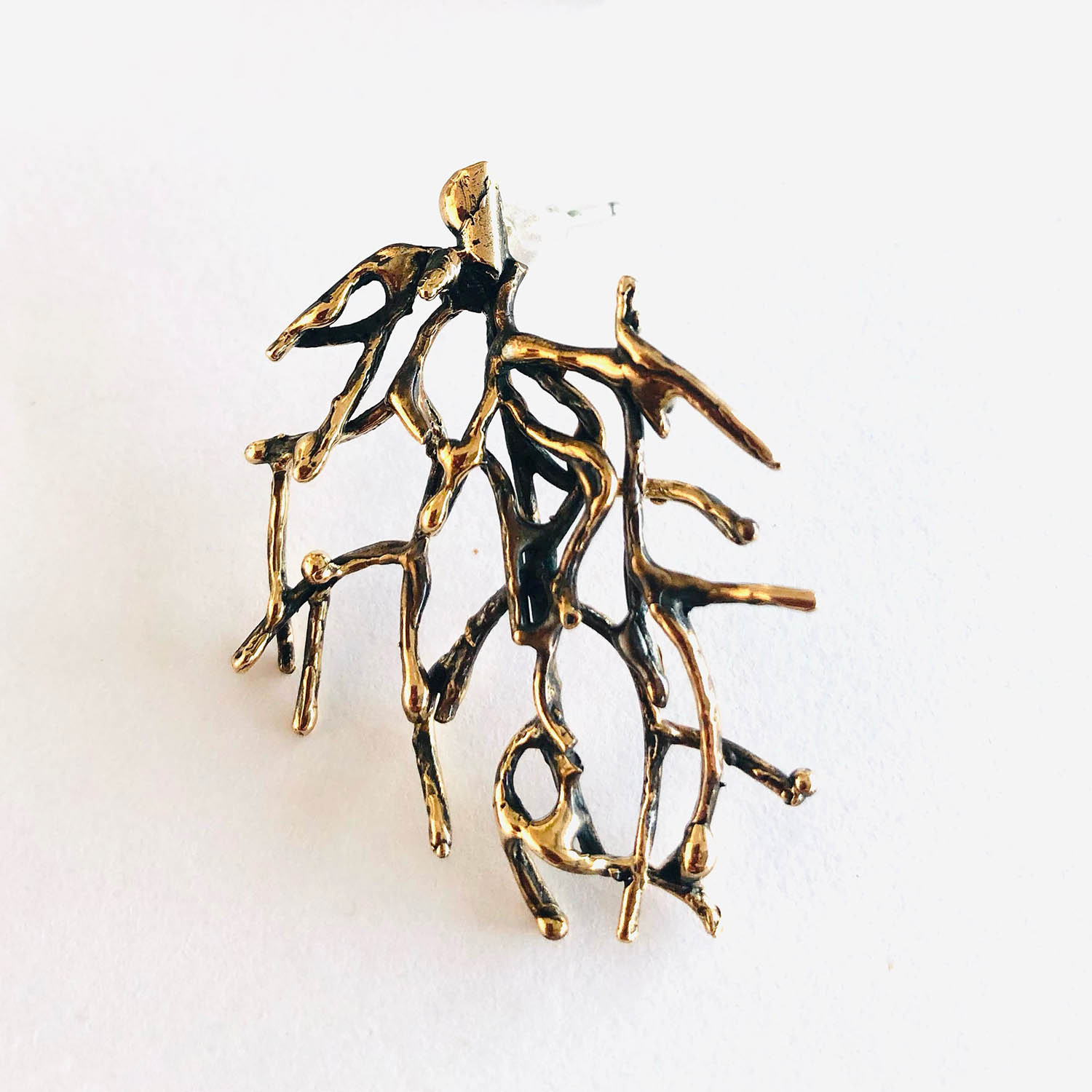 Find out who made this item
Silvia Ferrari, born in Milan but living in Rome, is a jewellery designer in lost wax,a technique to which she has dedicated herself for the past four years. In Rome for almost 60 years, Silvia works in her small home atelier where her creations take shape.
The lost wax technique is a sculptural art originally introduced in the Bronze Age and which has flourished over the centuries, especially in Greek and Roman art. A reproduction of the jewel is made in wax: this is a lost wax mould that acts as an imprint of the original model that will be made through the process of casting the chosen metal or alloy.
His jewellery is almost exclusively one-off models made of bronze or silver. Metals are sometimes combined with fun materials such as leather, fabrics or natural elements like stones and pebbles, from which Silvia draws inspiration for each collection.