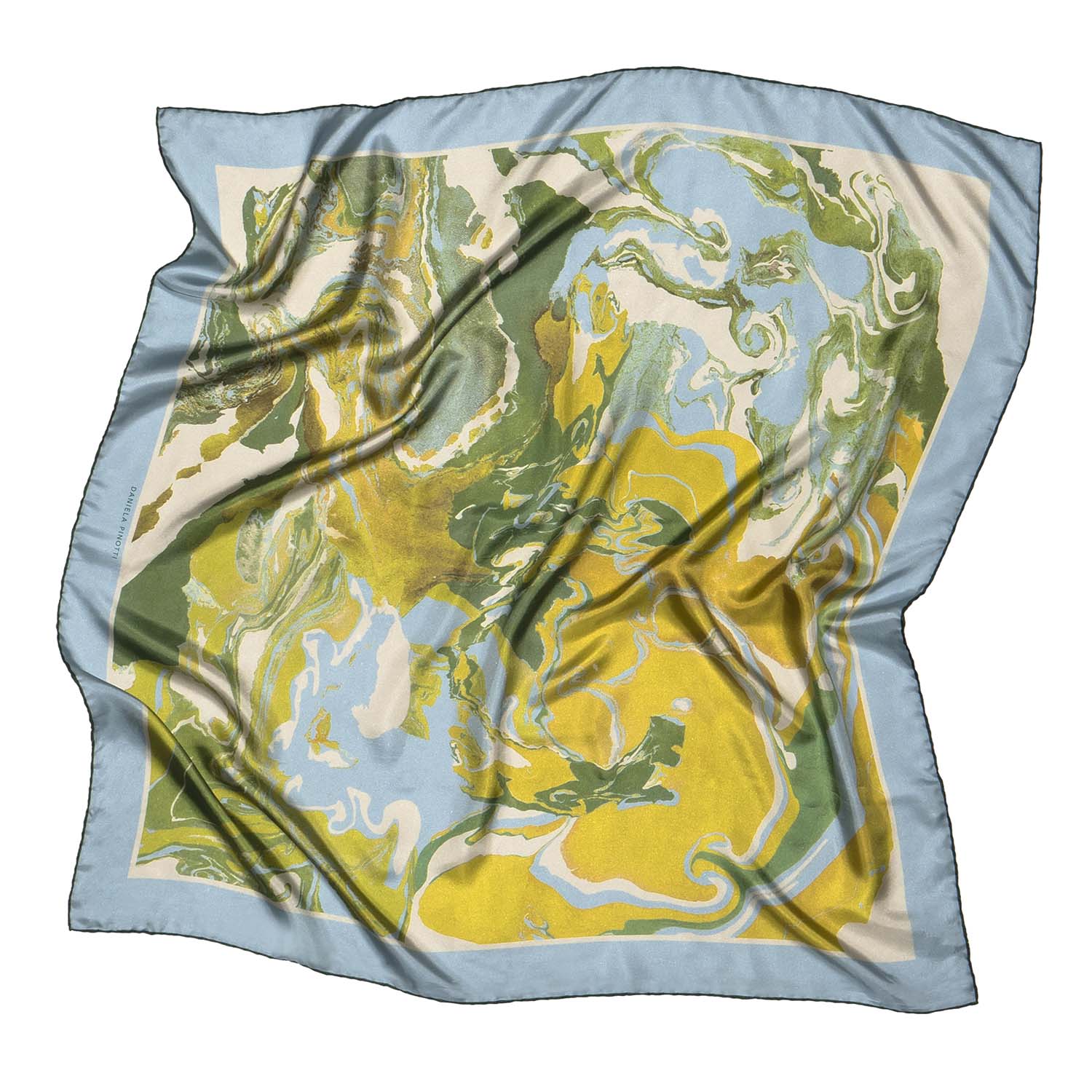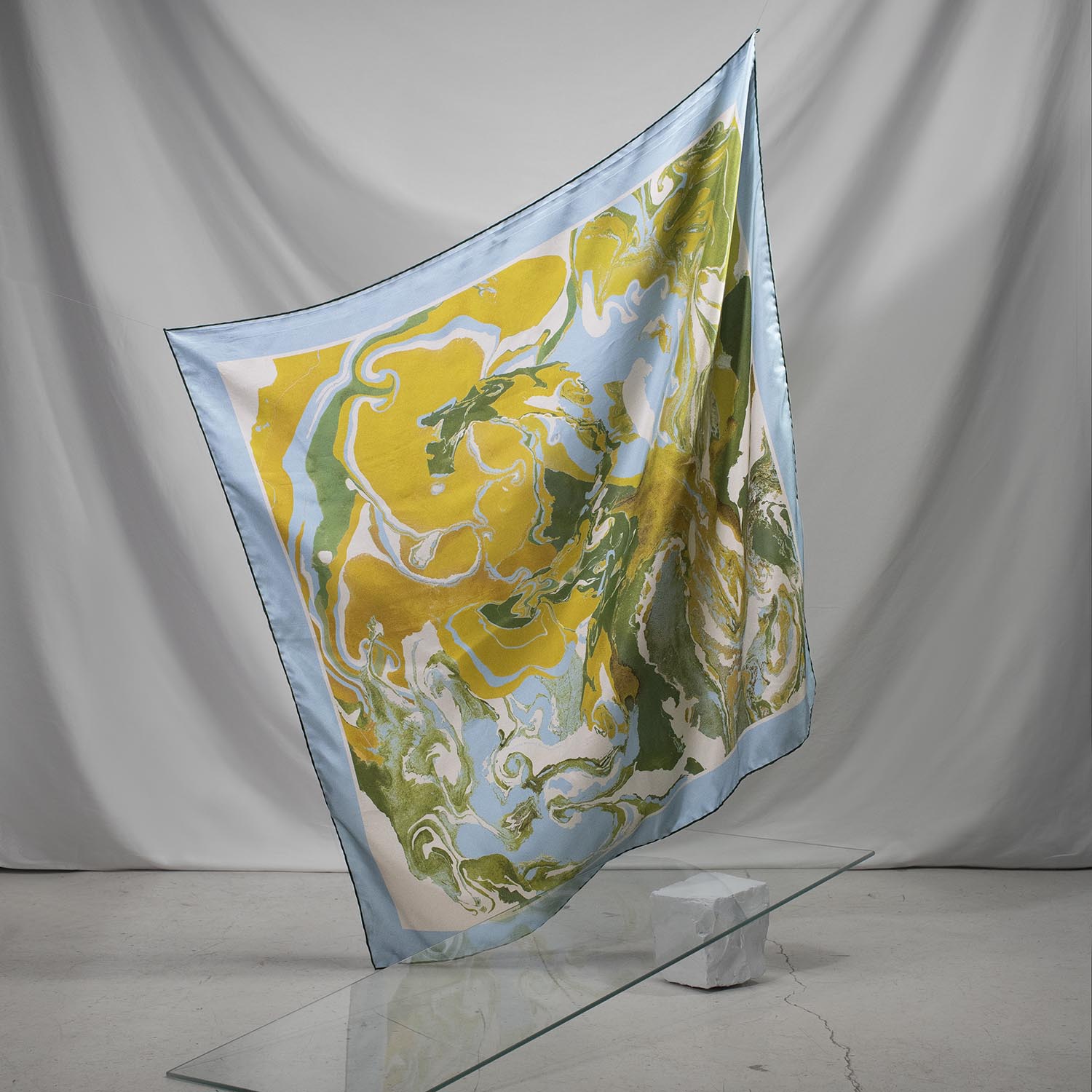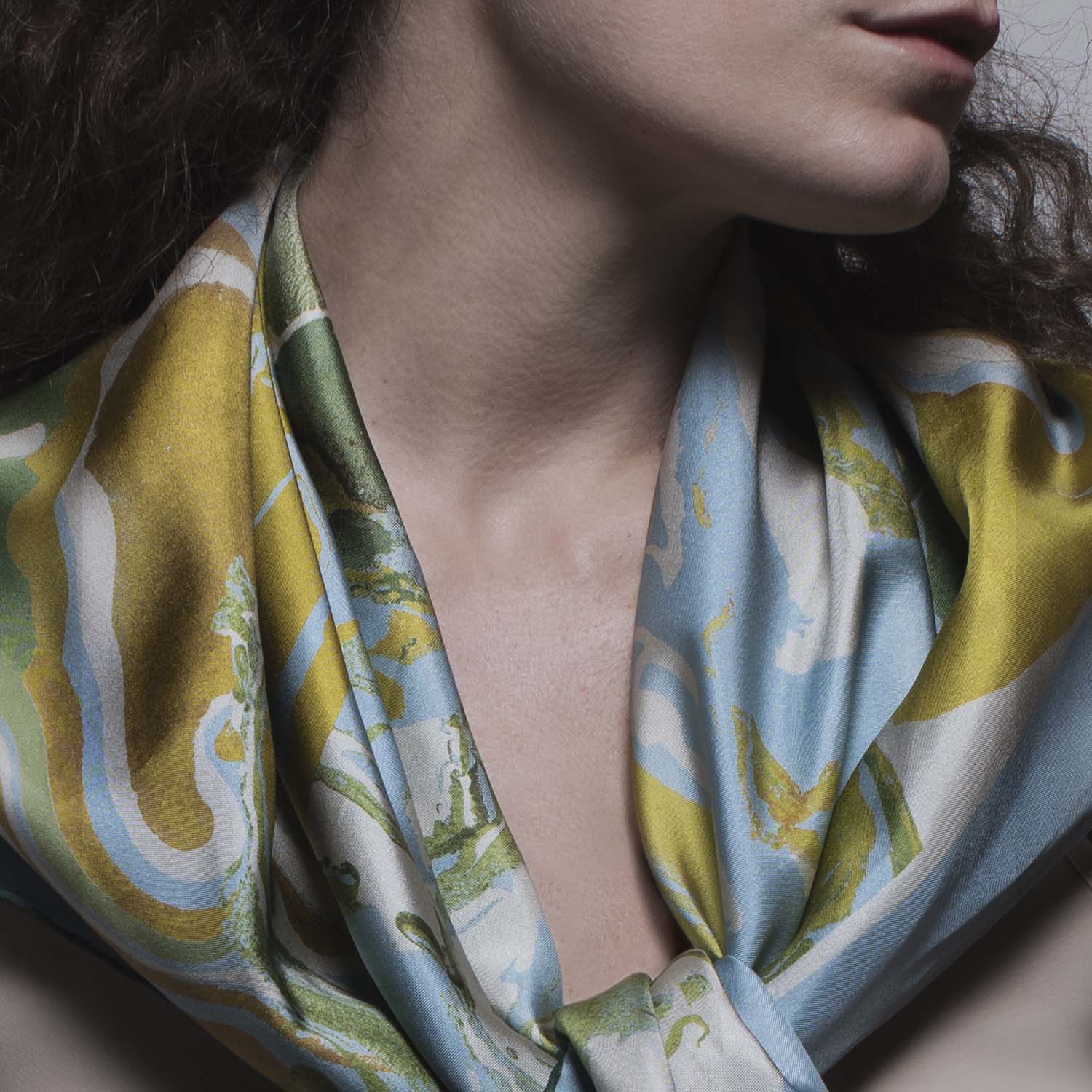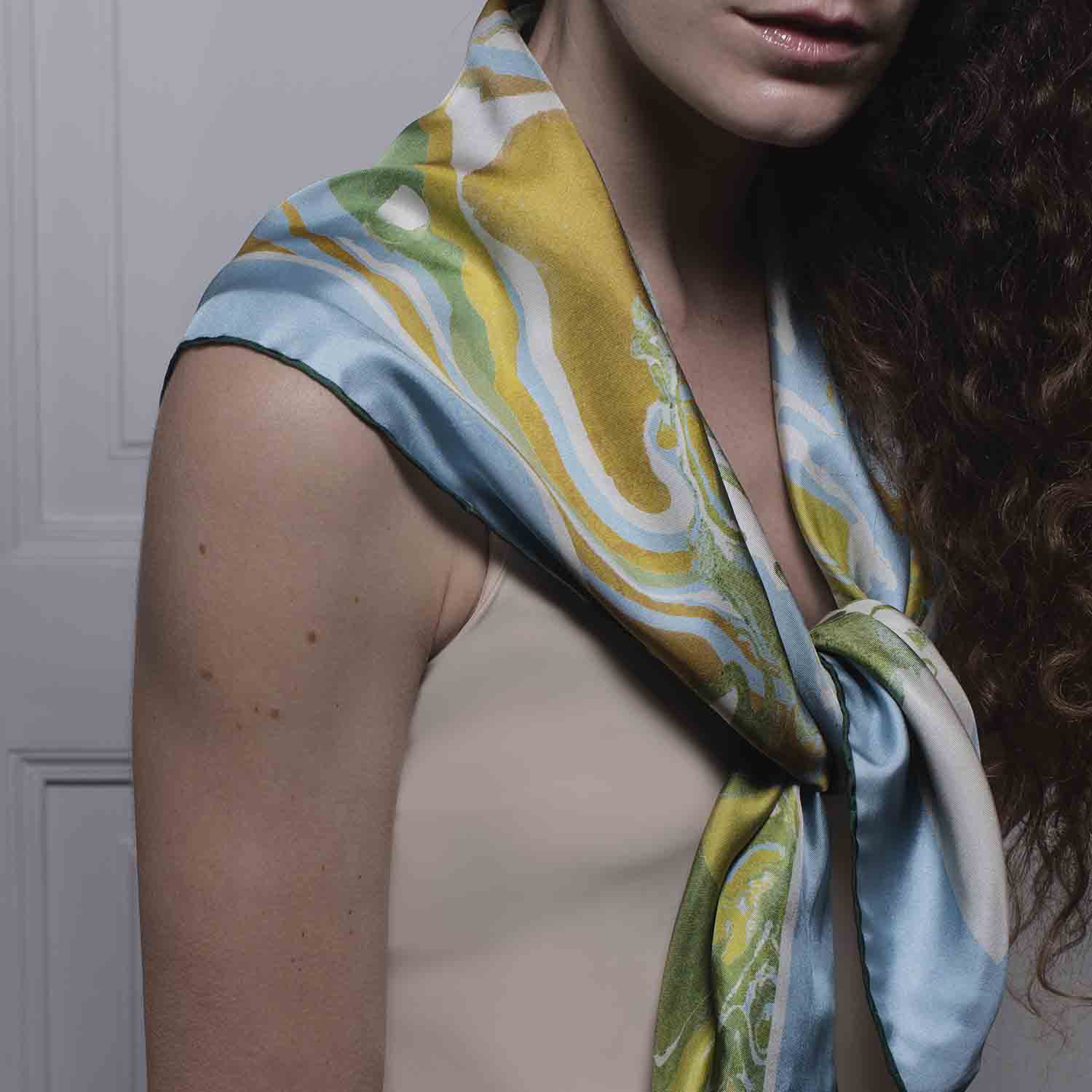 Hanna
The limited edition collection of silk scarves ODE by Daniela Pinotti celebrates the iconic accessory by reinterpreting it free of symbols, with an unconventional, timeless and gender free design.
The irregular lines, inspired by the wild Swedish nature and the colour choices linked to naive expressiveness, meet the quality and luxury of Italian manufacturing, in the free and imperfect flow of the watercolour hand stroke.
The pursuit of sustainable ethics and both creative and production quality are expressed in all aspects of the process, from the concept centred on just six pieces, to the high quality products with natural fibre printing made in Como, famous for the production of yarns and prints on silk.
100% silk twill
Dimensions: 90 x 90 cm
Hand finished, designed in Rome, traditionally printed and made in Como, Italy
Limited edition
Dry clean
All ODE prints are hand-drawn and digitised at a later date.
Aqua Print is made using the floating colour technique; as the ink expands over the surface of the water, the fabric is laid on top of it to absorb the design.
Shipping: Shipping costs will be calculated at the purchase stage. We are the spokesperson for a community of artisans, which is why each item is shipped directly from the person who produced it. Delivery times will respect the rhythm of those who have worked on this project with care. For beautiful things you have to know how to wait.
165,00 € Euro
1 in stock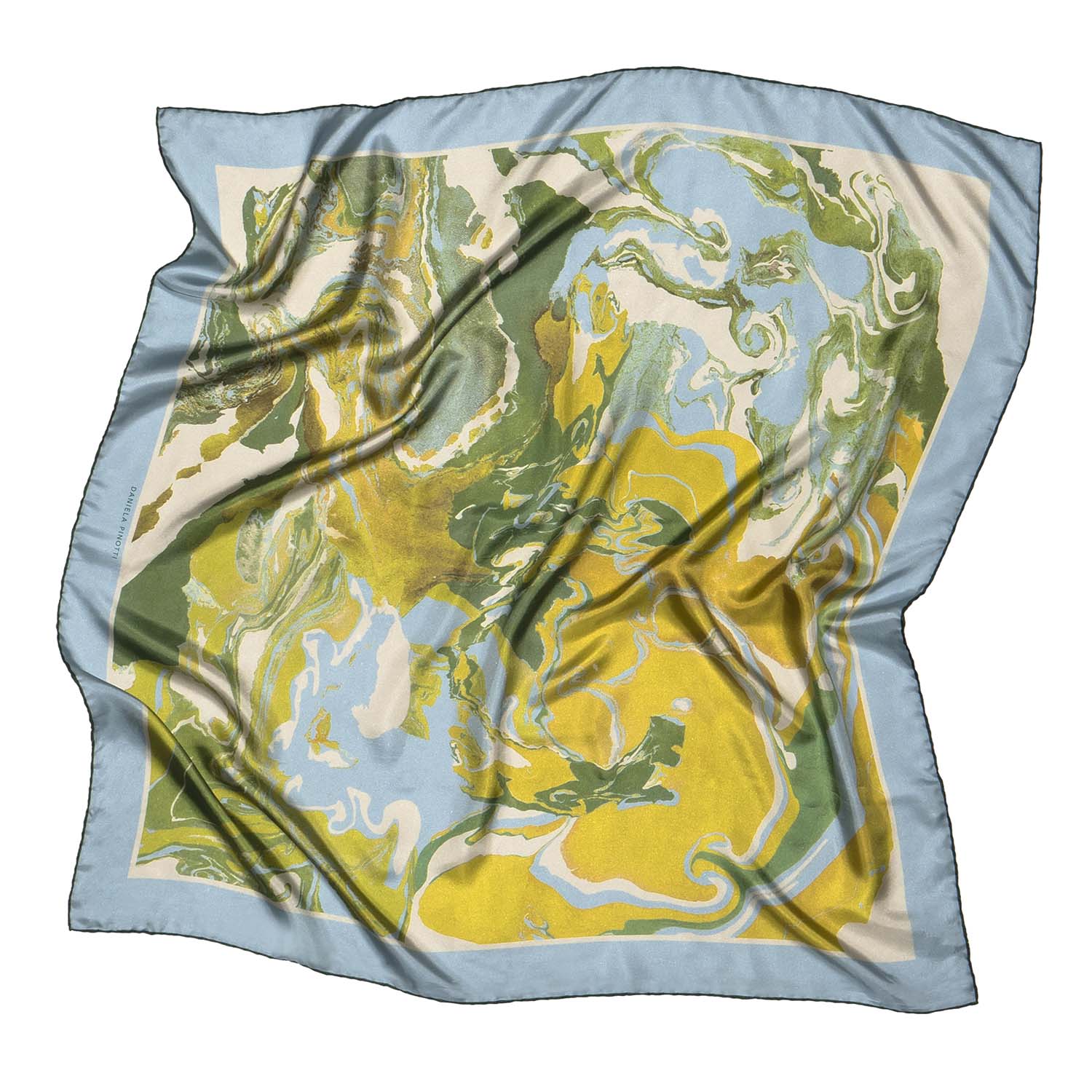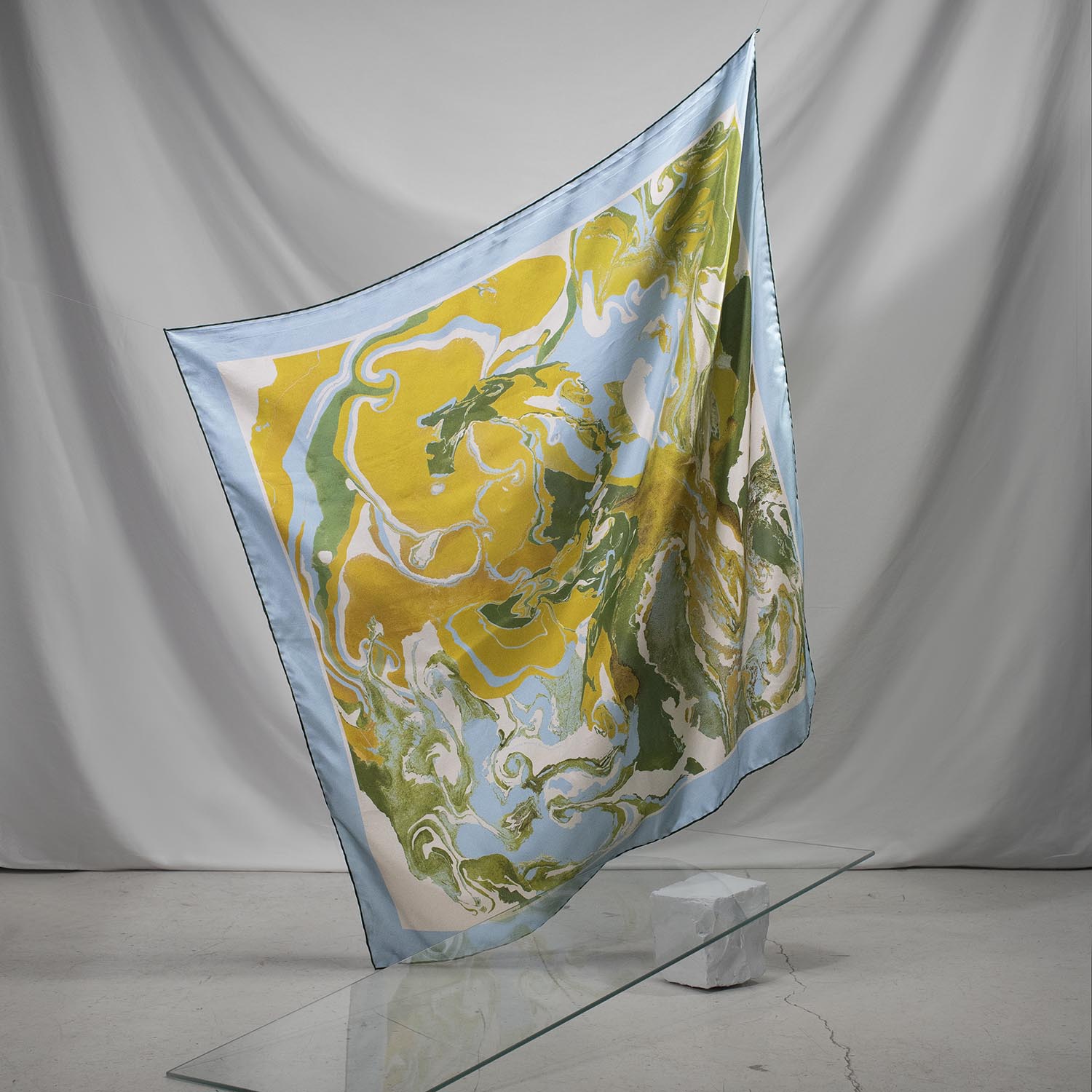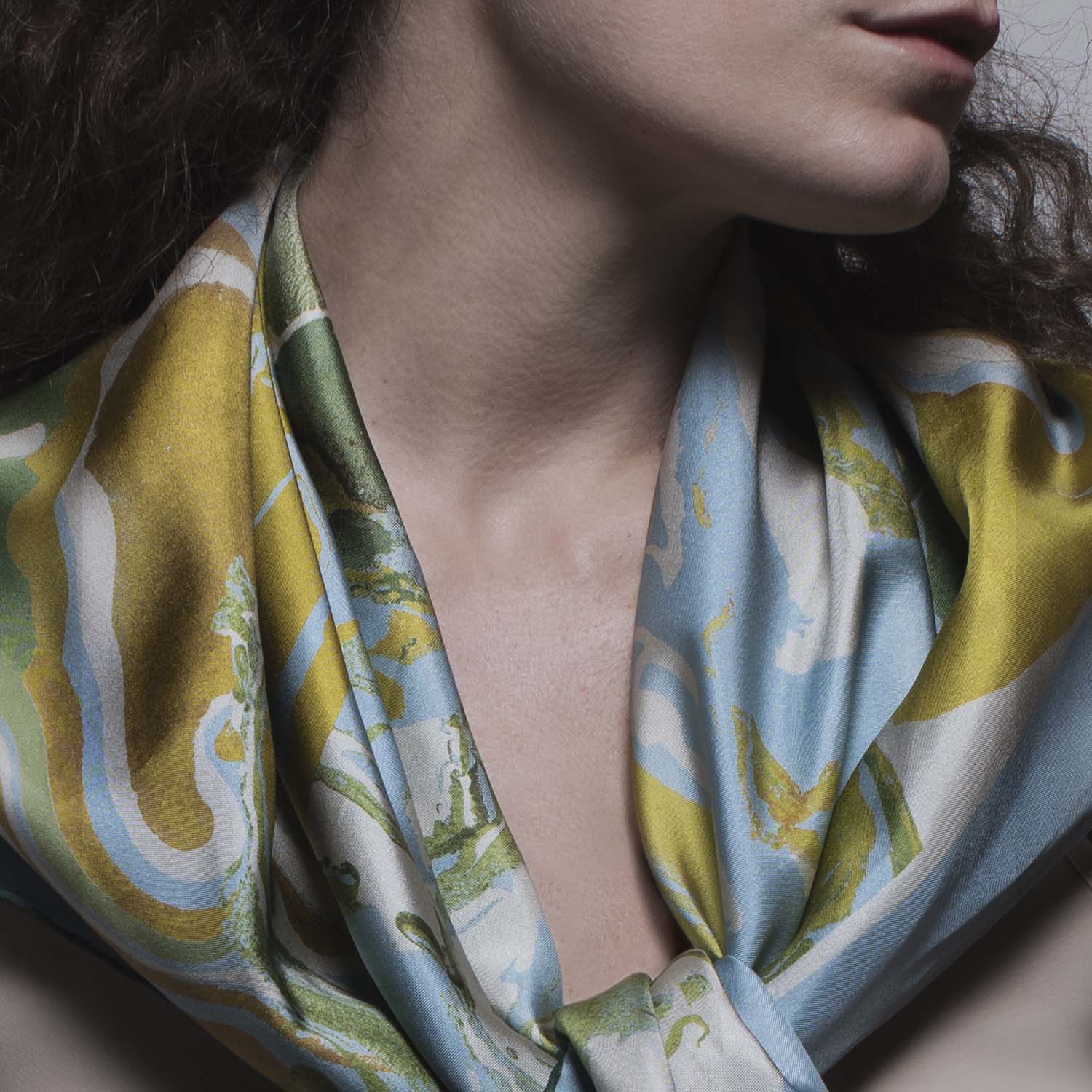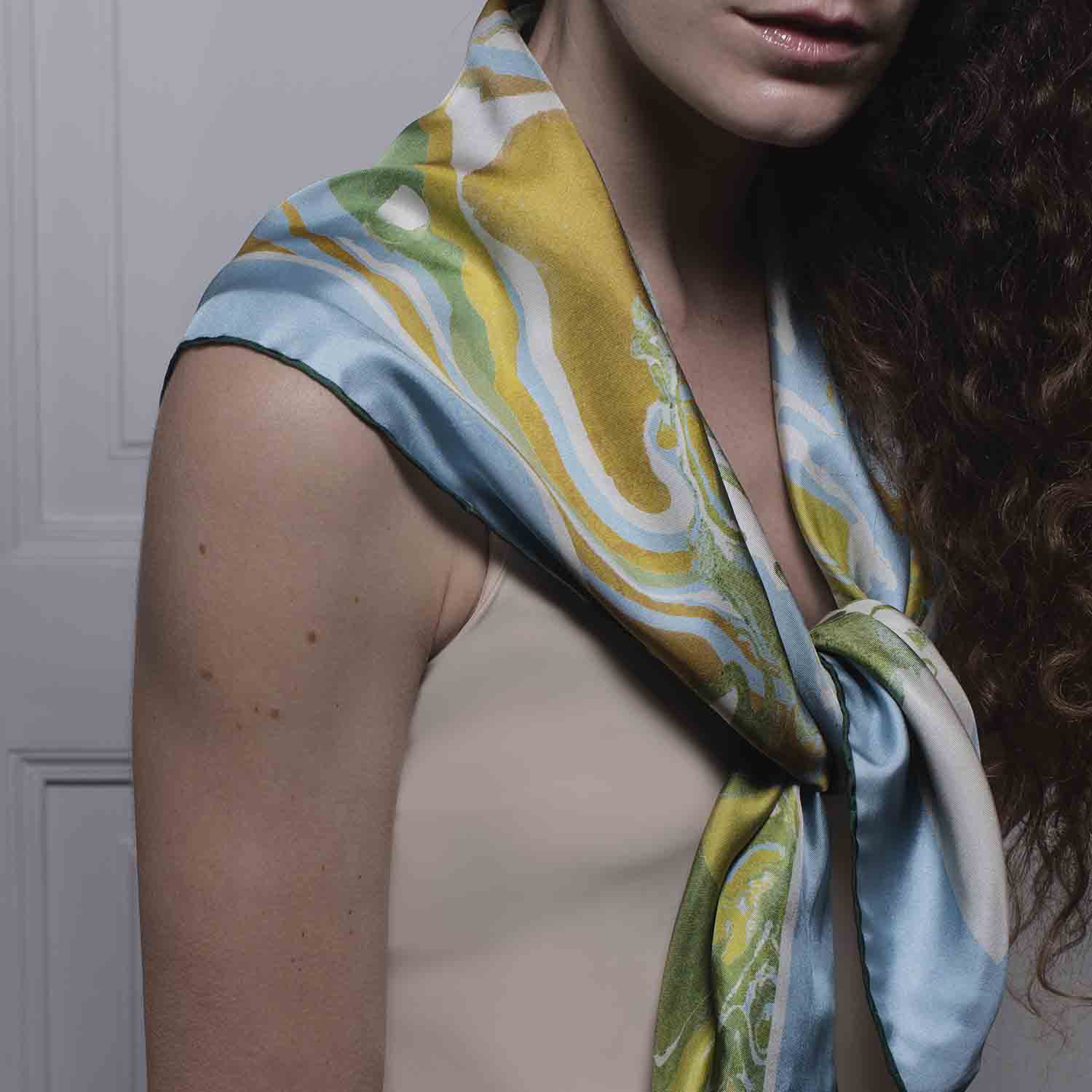 Find out who made this item
Daniela Pinotti is the founder textile designer of Studio Lagom.
After years in Italy and Sweden, which inspired and influenced her work, she returned to Rome in 2016 to set up her textile design and fashion consulting studio, which led her to collaborate with important brands.
But her creative path, more intimate and inspired by nature, wants to experiment with new stylistic languages, searching for uniqueness and quality in her production, in a logic of sustainable ethics, which includes all phases of the creative process.
Fluidity is a key concept in the designer's expressiveness, which manifests itself both in the graphic patterns and in the creation of a genderless and timeless style.