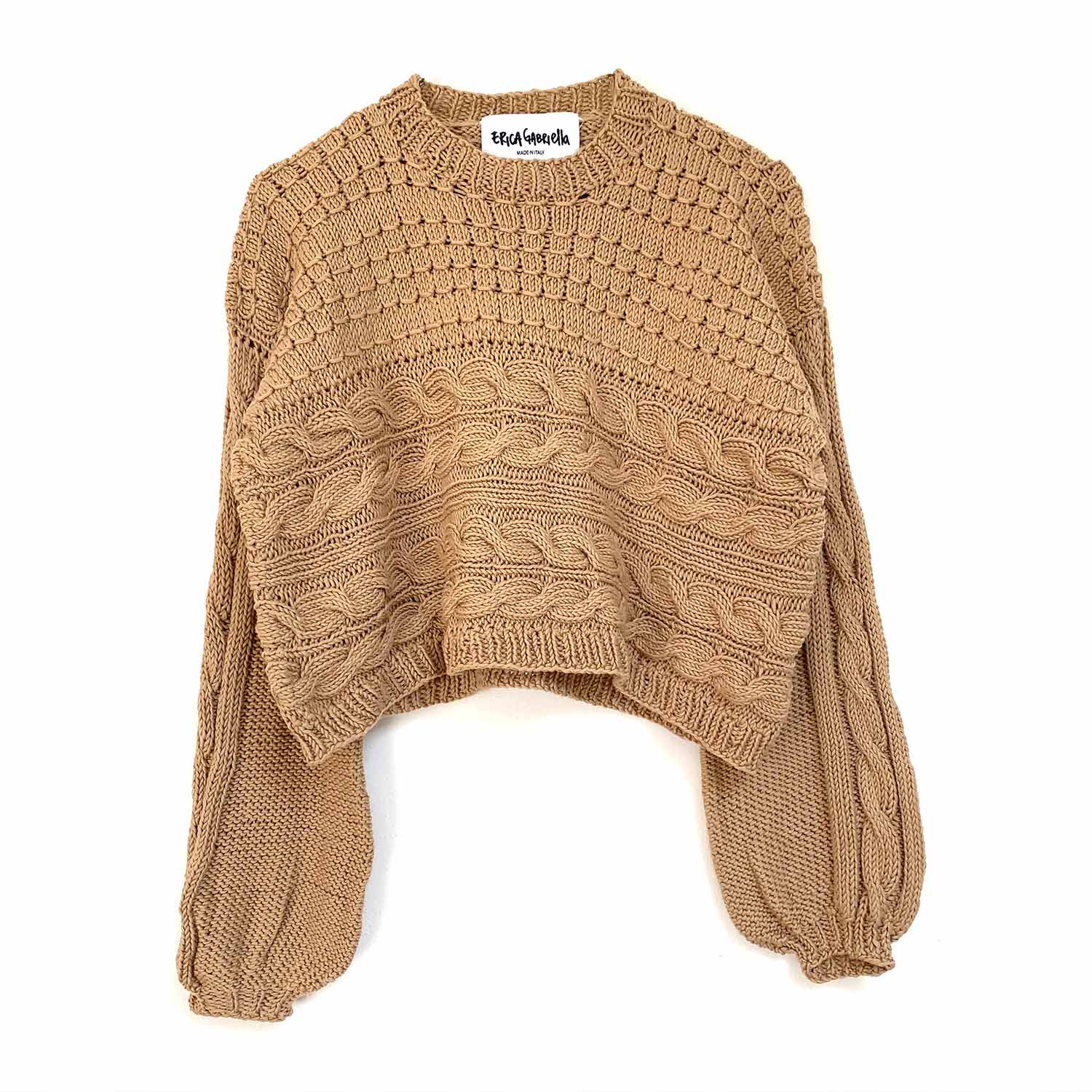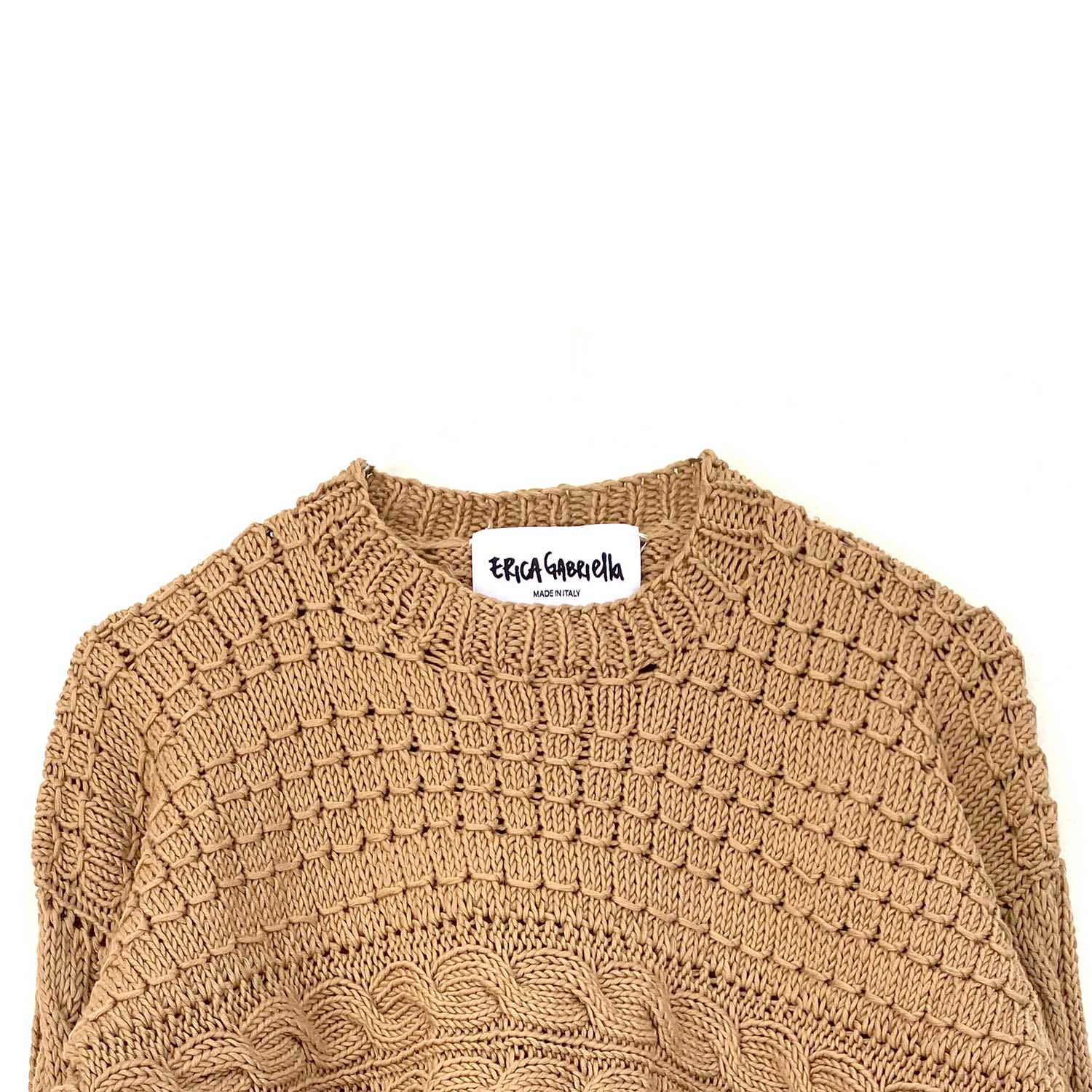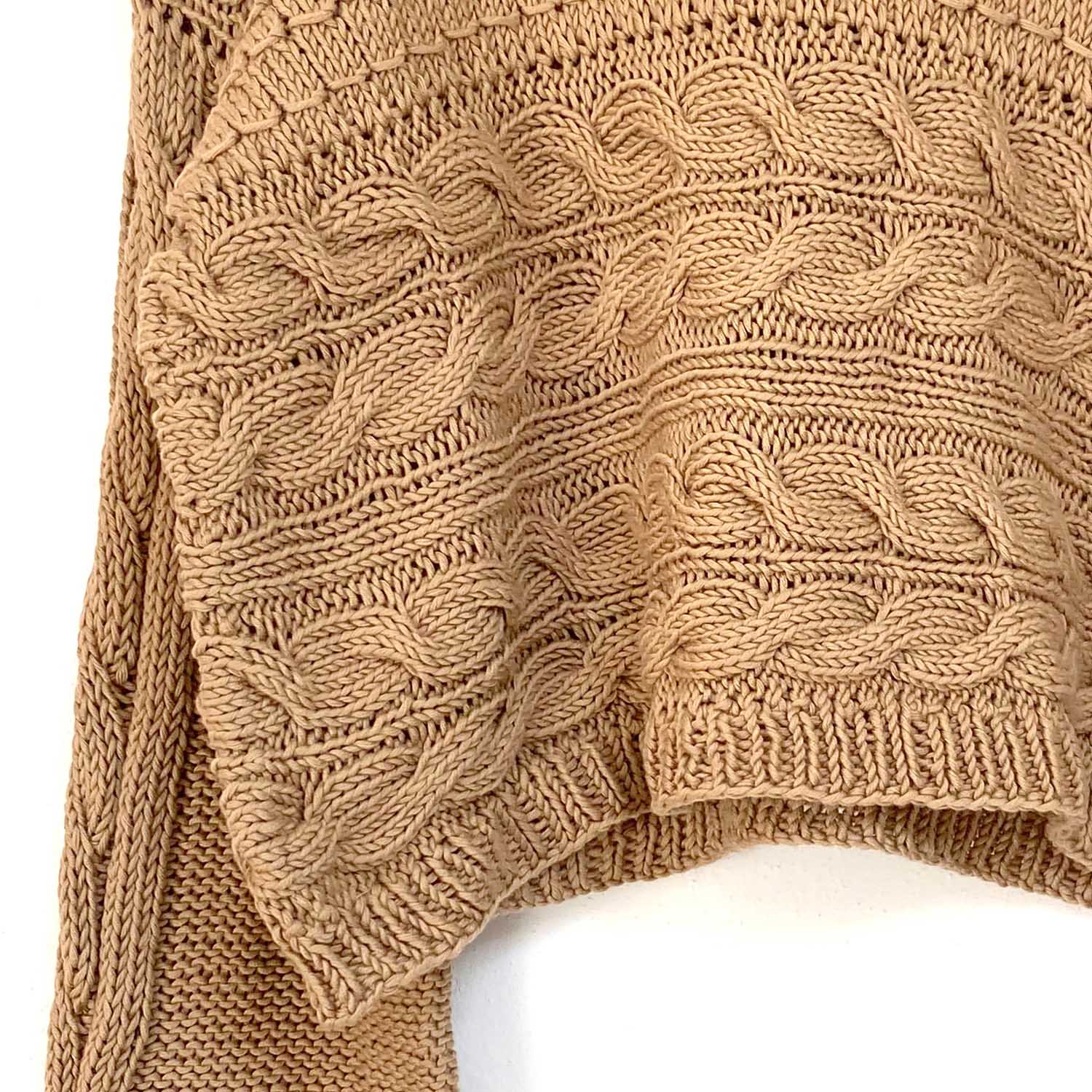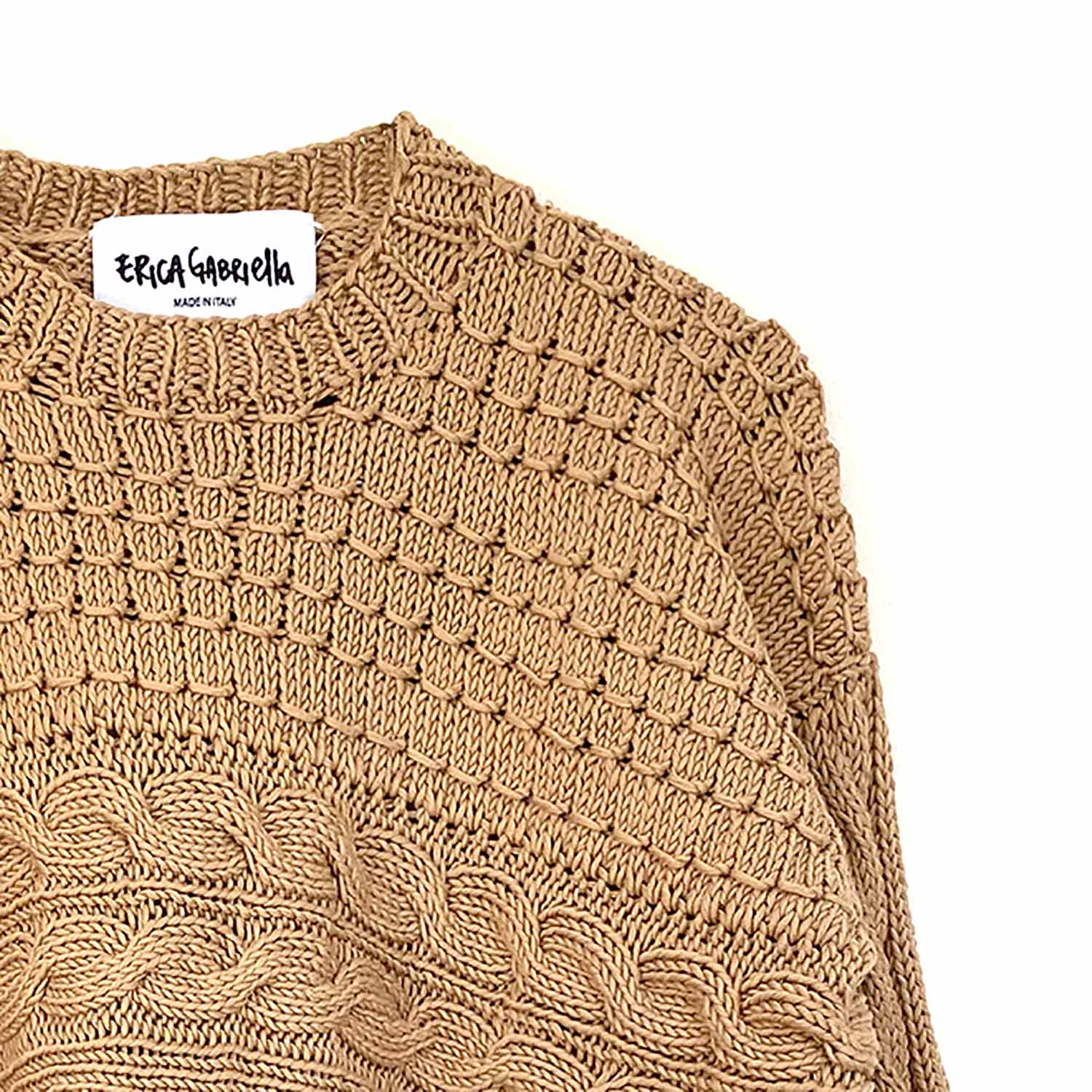 Isabel maglione cotone
Handmade jumper in 100% cotton using a circular needle that gives the garment a clean finish and a loose fit.
This jumper is available in wool blend and wool and alpaca versions. Due to the nature of the yarn, it is normal to notice some irregularities in the stitches, which are testimony to the handwork and make this garment unique.
It is available in different colours but, in order to avoid wasting material and resources, all our jumpers are handmade to order within the timeframe required to make a garment with care, which is approximately 2-3 weeks including shipping time.
Please choose the colour you would like to receive by entering it in the notes during the purchase process.
Available sizes S/M/L
Flat measures S/M
width 50cm – 55cm
shoulder 45cm
height from shoulder to hem 45 – 50cm
sleeve length 62 – 65cm
Flat size L
width 57 – 60cm
shoulder 50cm
height from shoulder to hem 53 – 55cm
sleeve length 66 – 68cm
Washing instructions
Please air the jumper to clean it, but wash seasonally by hand and at a low temperature. Dry flat and do not tumble dry. You can send it to the dry cleaners to ensure the best care.
Natural fibers can make small lint as a result of wear and tear, but to remove them, you can use jumper razors very carefully.
Shipping: Shipping costs will be calculated at the purchase stage. We are the spokesperson for a community of artisans, so each item is shipped directly from the person who made it.
Delivery times will respect the rhythm of those who have worked on this project with care. For beautiful things you have to know how to wait.
312,00 € Euro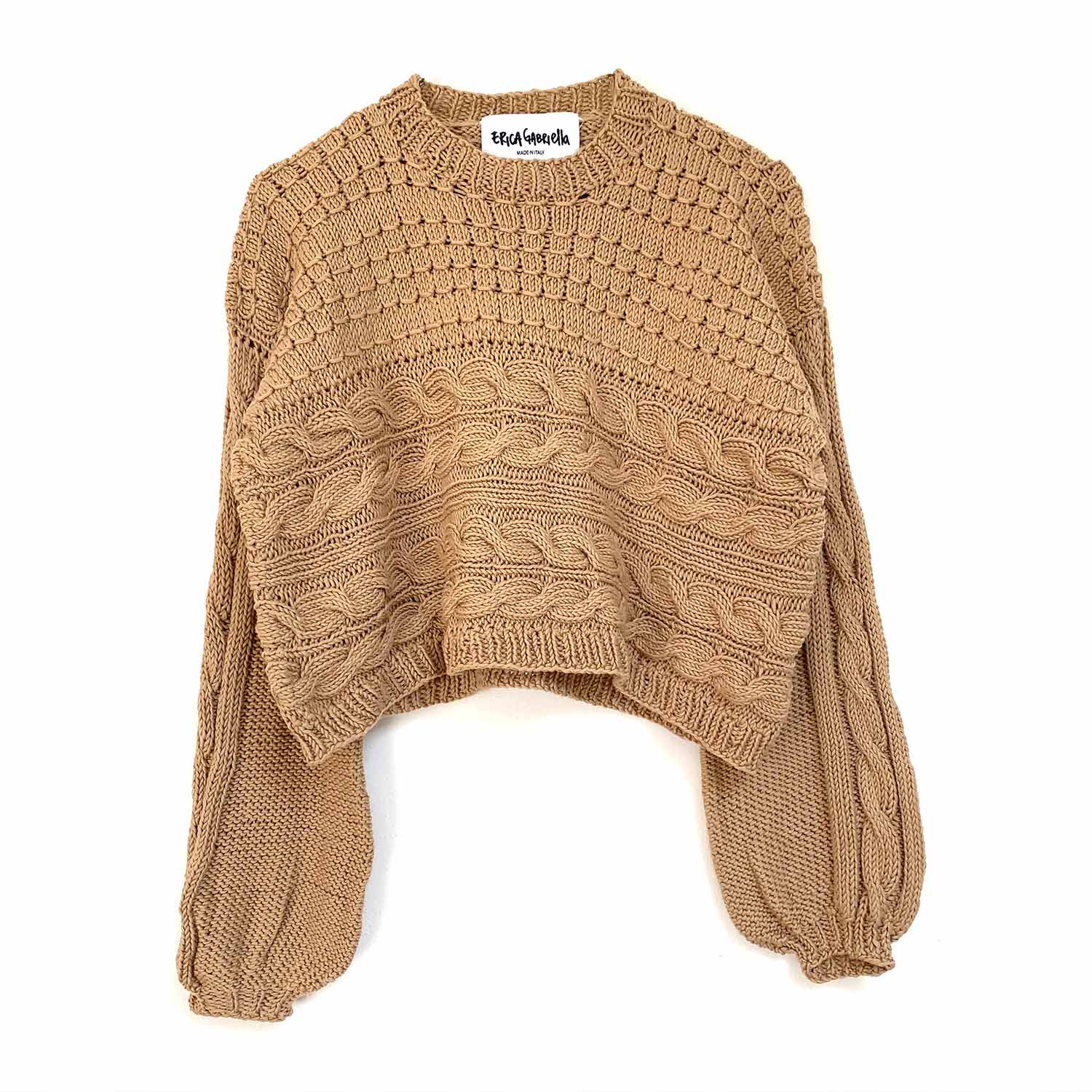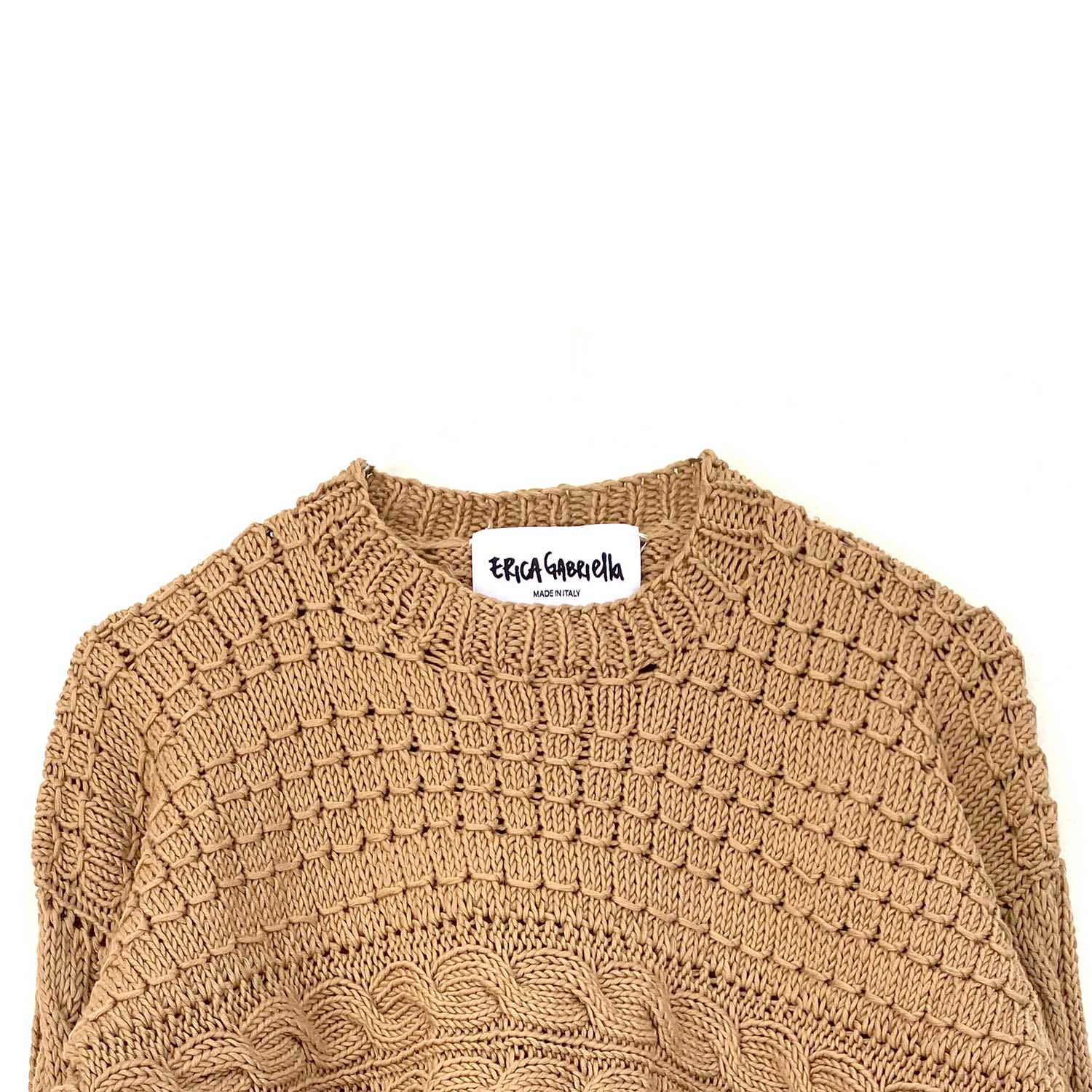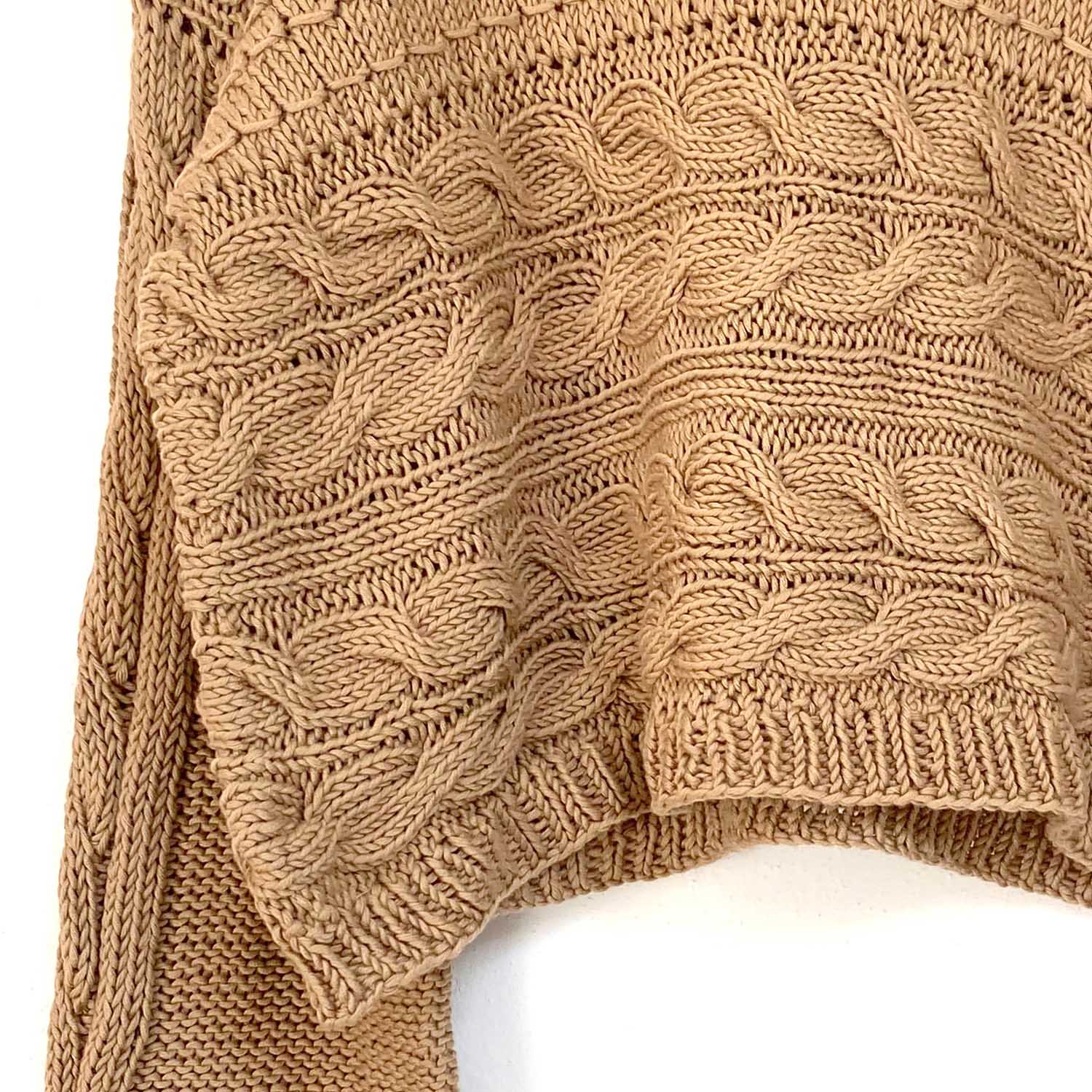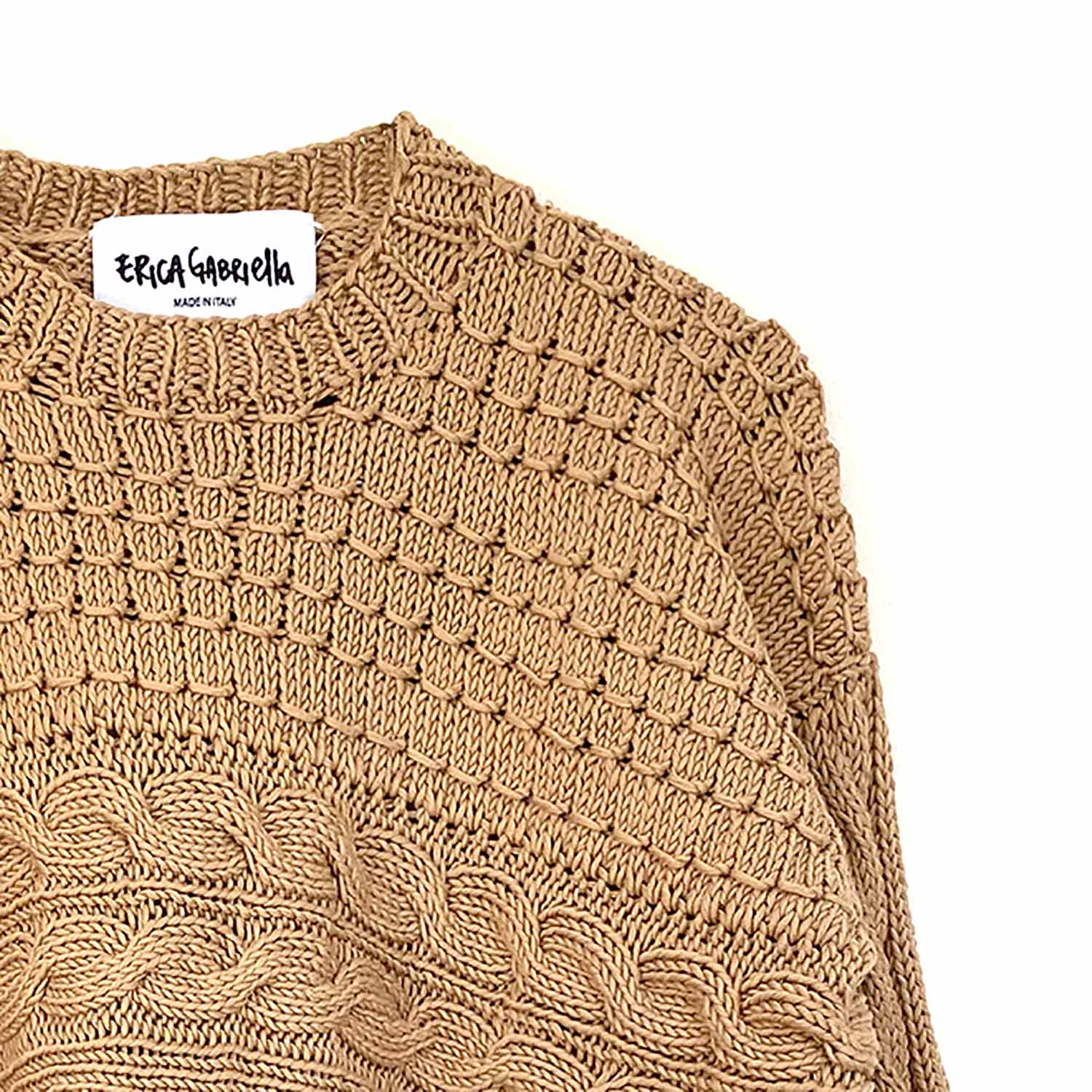 Find out who made this item
Erica Gabriella Studio is a small knitwear brand slow and handmade in the heart of Tuscany, in Florence.
It is committed to creating knitwear with great care and using the highest quality yarns so that each garment lasts longer. The products are made to measure thus avoiding waste of yarns and materials.
Always evolving and researching, a characteristic of this brand is to make garments avoiding seams and seams as much as possible, a challenge for a machine-made garment, which makes for a soft and organic knitwear fit.