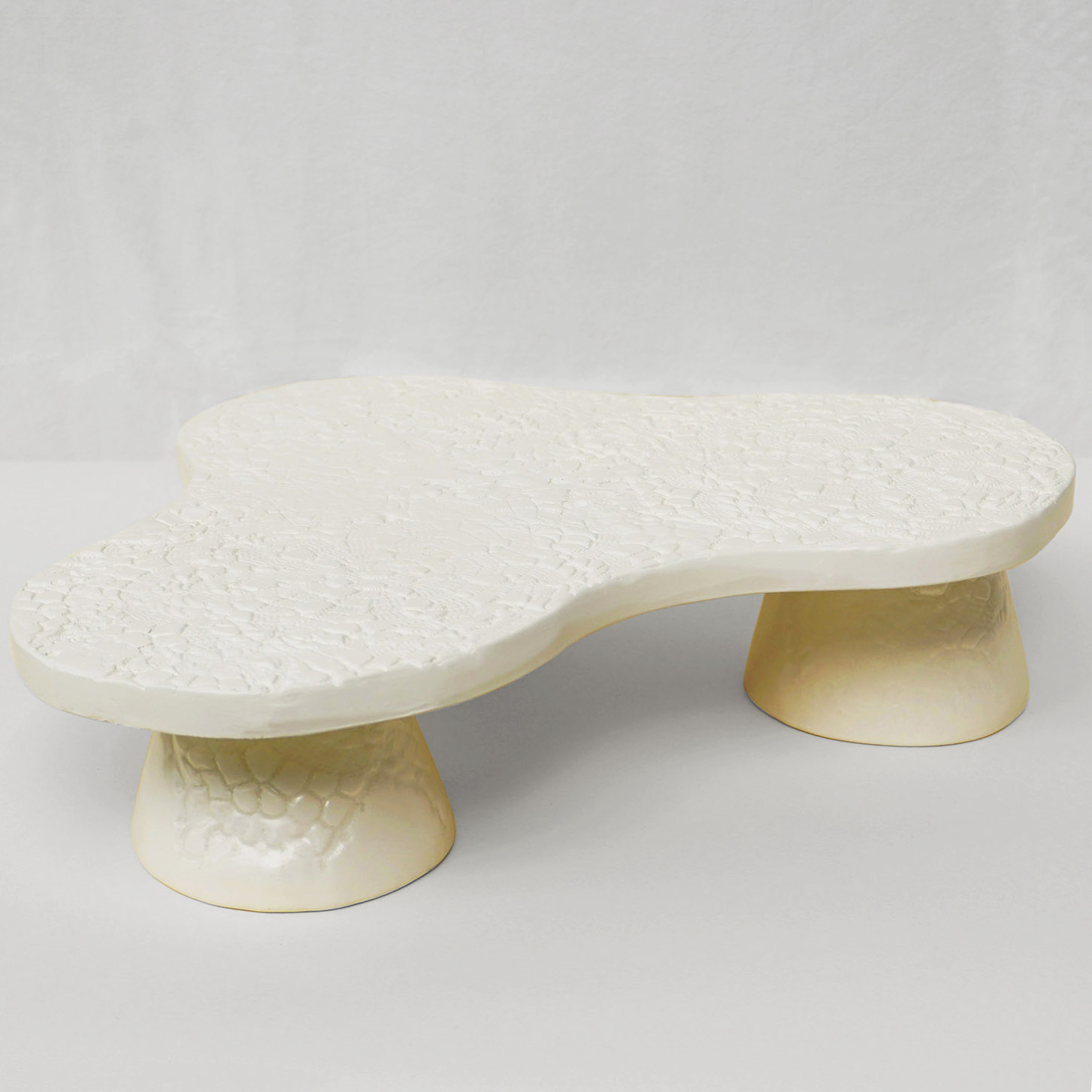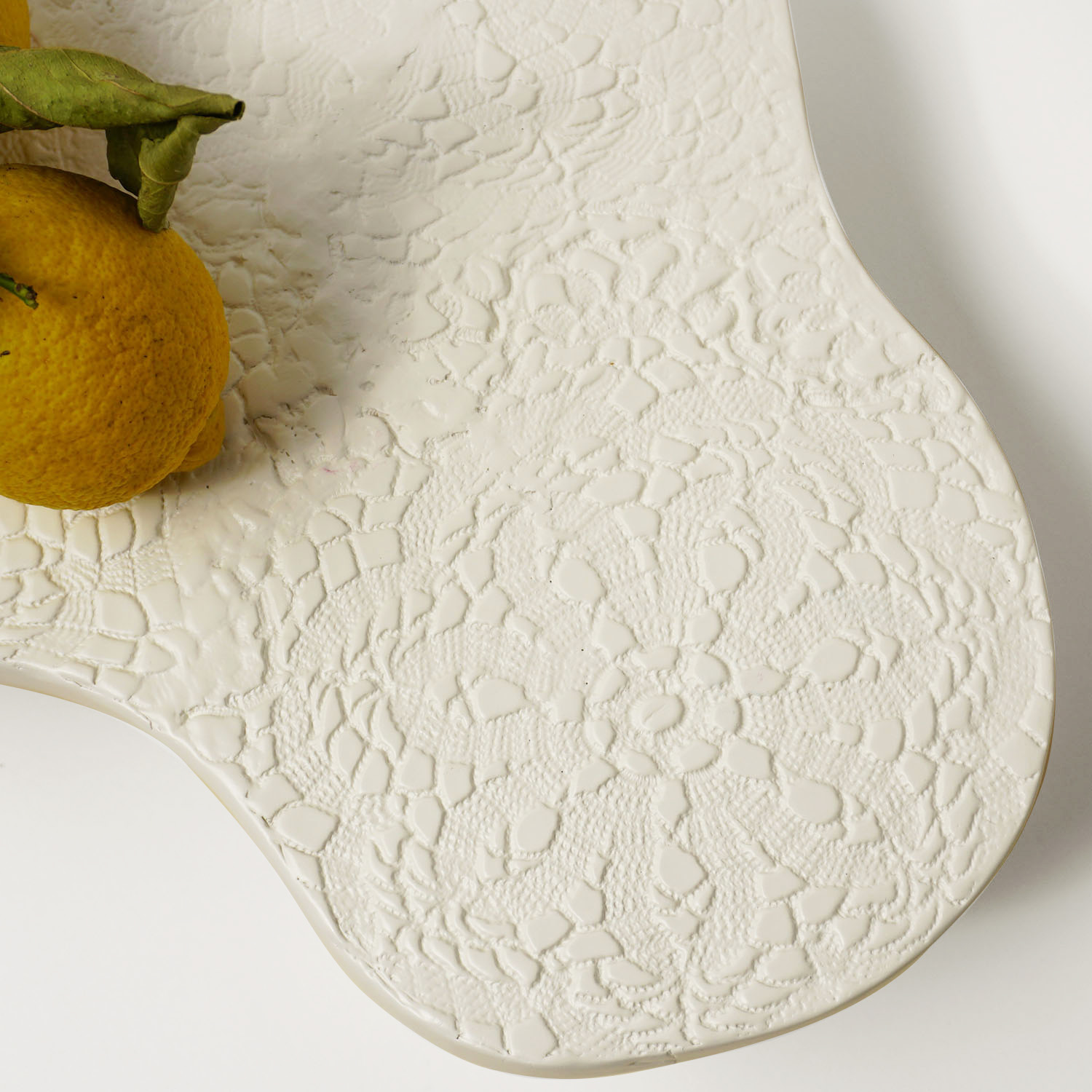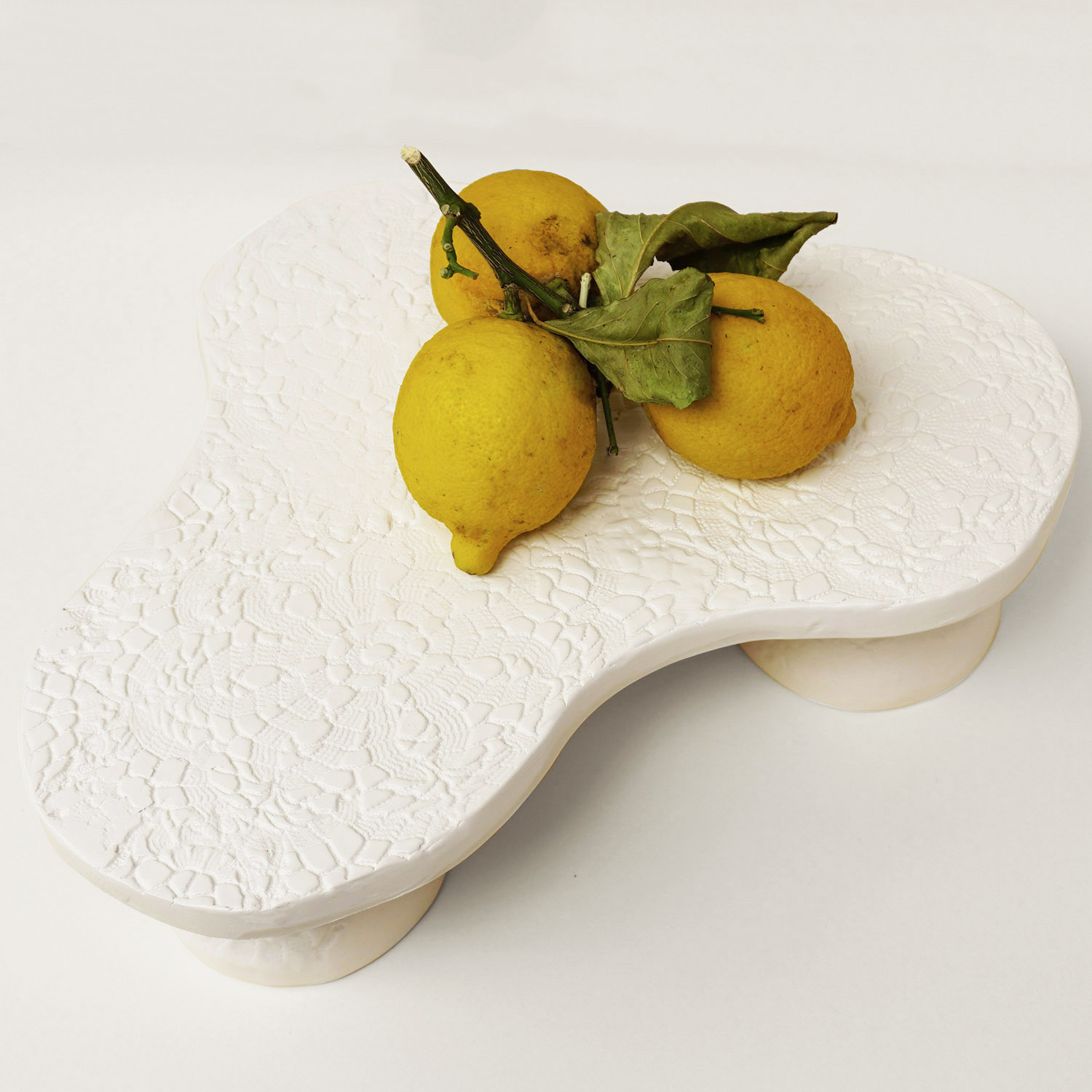 Legame – Alzatina
Made of ceramic, it has a curved organic shape with a handmade crochet embroidery embossed on its surface. Refined with a white glaze, which leaves the texture of the embroidery in slight relief, it is suitable for food use. Each piece is unique, made entirely by hand, so the shape may vary slightly as well as the movement of the embroidery pattern on the top.
Legame is a series of creations inspired by my grandmother, her embroidery and my memories of her. A continuous rediscovery of the suggestions that unconsciously influenced me in my childhood. Can be used for serving food, or as a trivet, hand washing recommended.
Dimensions: 36 x 25 x 90H cm
Shipping: Shipping costs will be calculated in the purchase phase. We are the spokesman of a community of artisans, so each item is shipped directly from the person who produced it.
Delivery times will respect the rhythm of those who have worked on this project with care. For beautiful things you have to know how to wait.
150,00 € Euro
10 in stock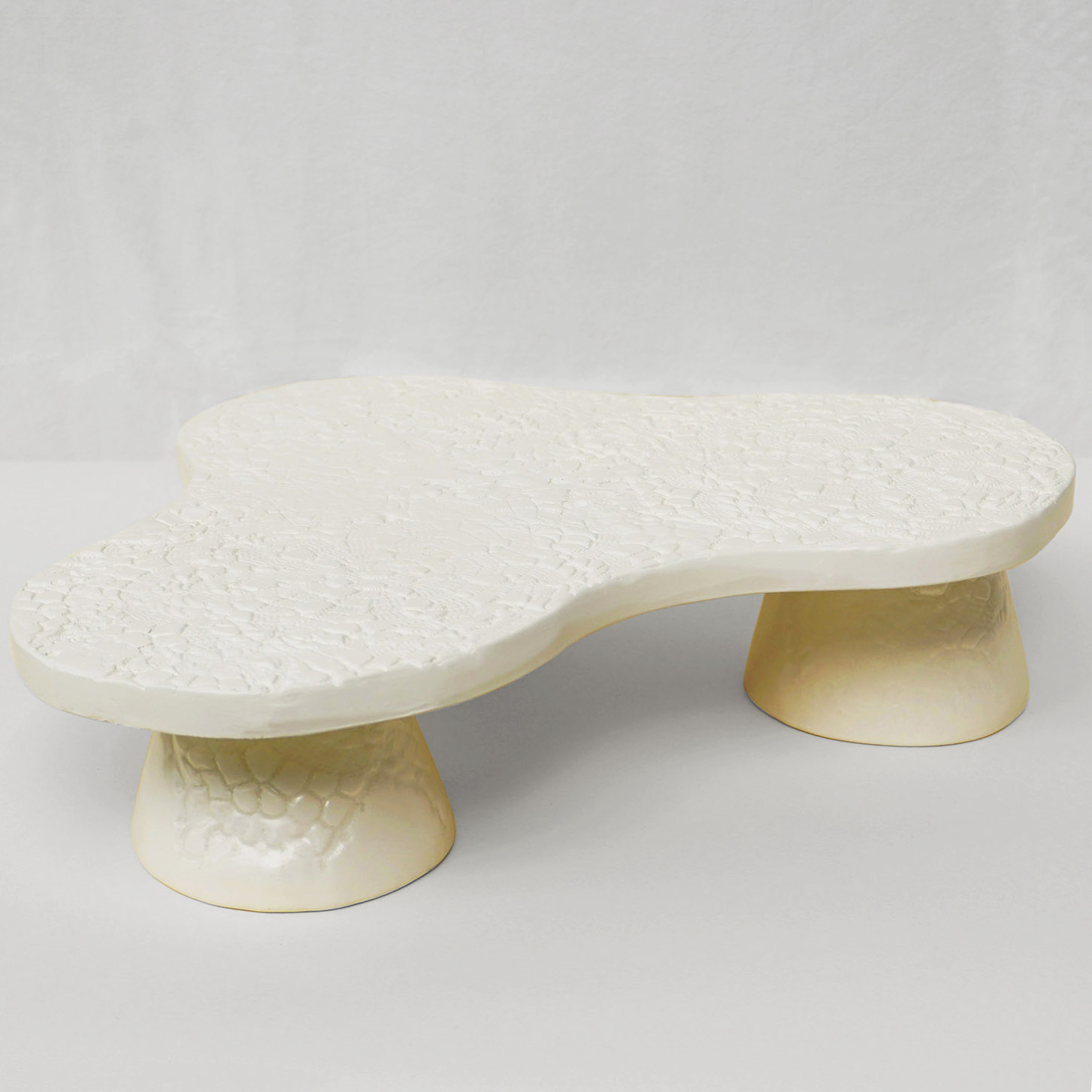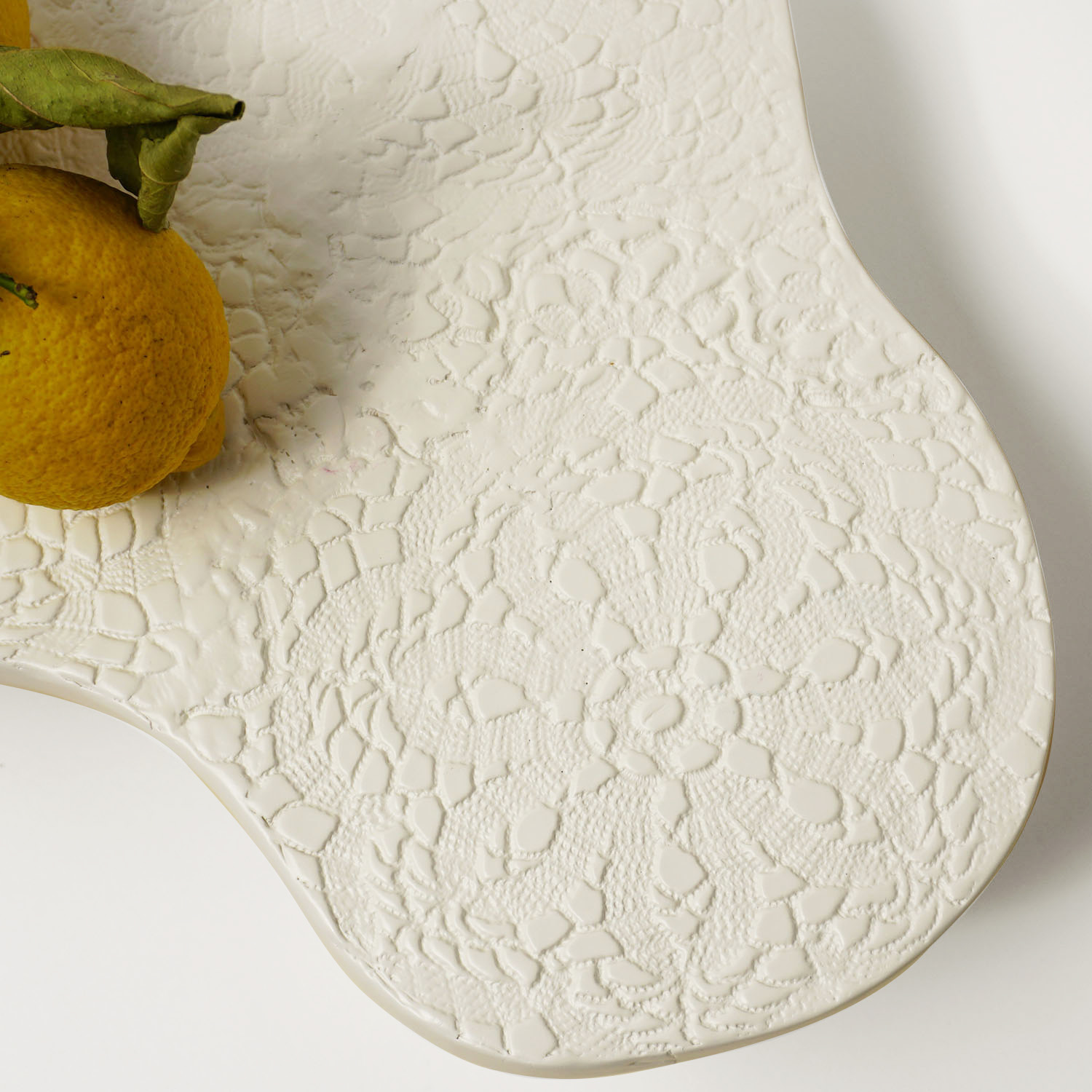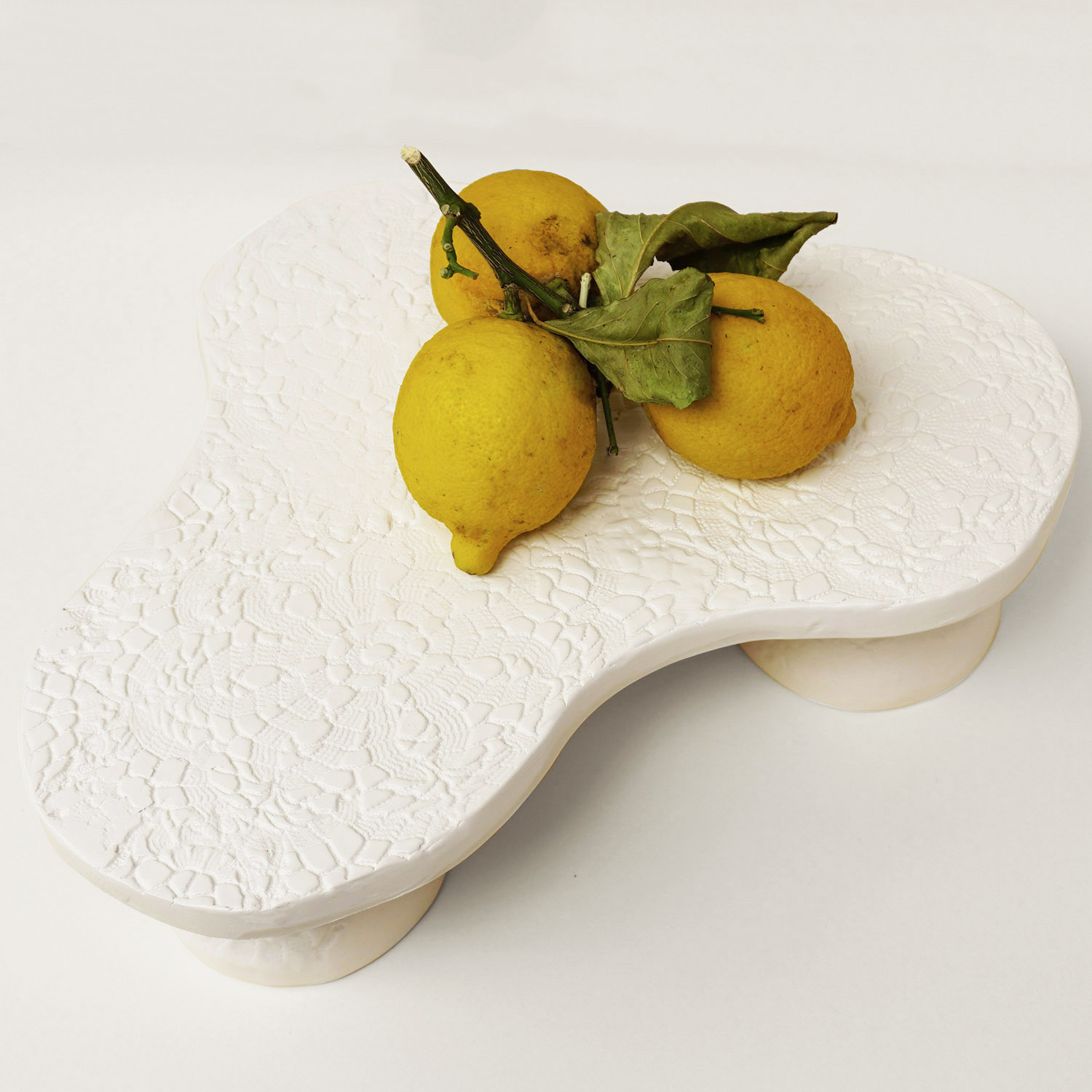 Find out who made this item
Materia is an handmade ceramics project founded by Chiara Cioffi, an interior designer based in Milan but originally from Irpinia.
After various working experiences in the fashion industry, Chiara began to focus her attention on the creative search for organic and primitive forms that recall her roots and childhood memories.
A path that makes her rediscover the value of craftsmanship, the slowness of rural life, the respect for nature and its resources. Thus, from the exploration of these values, Materia was born.
From her work emerges a contemporary approach to ceramics, but one that is strongly contaminated by the traditions of Campania craftsmanship, such as crochet or lace, which come from her family roots.