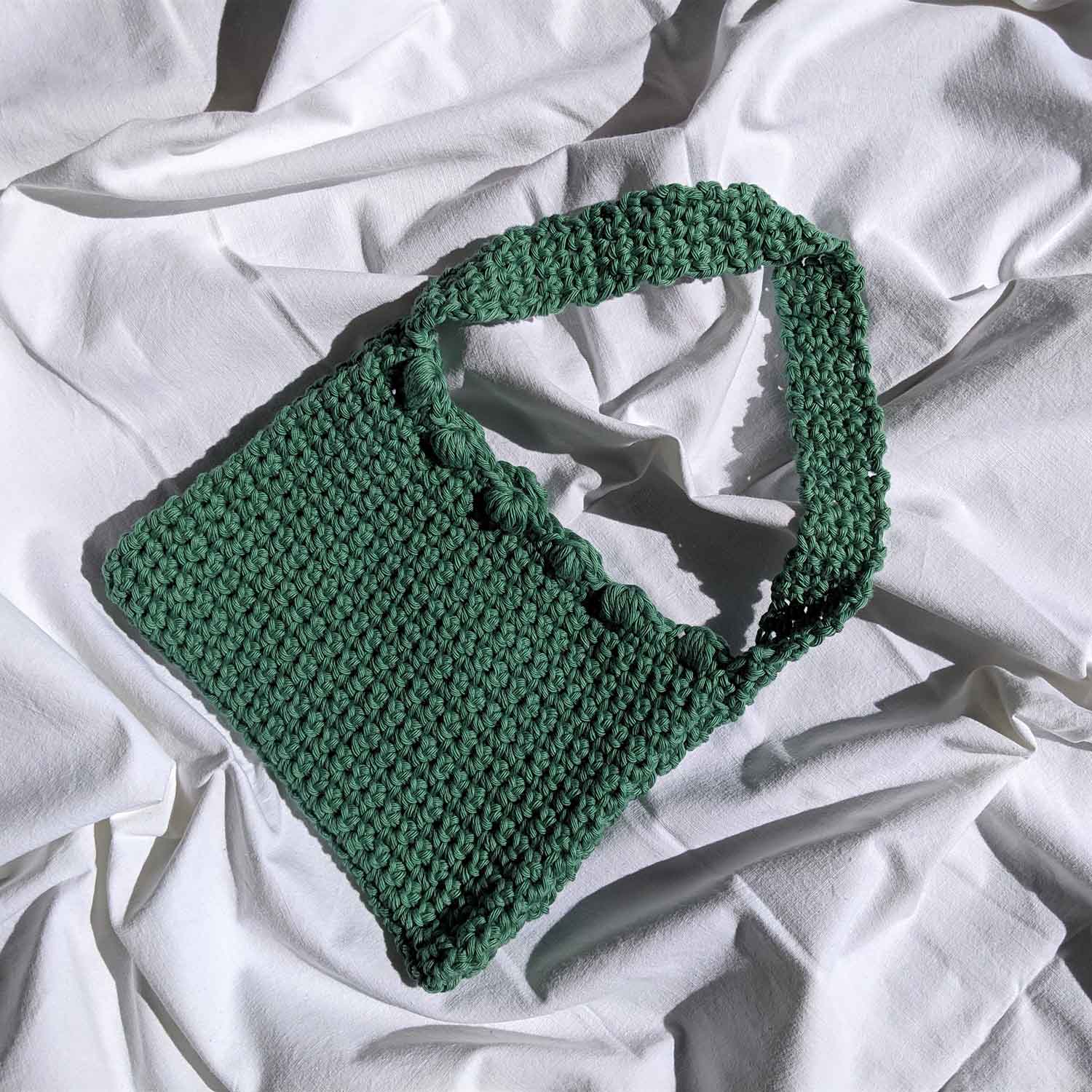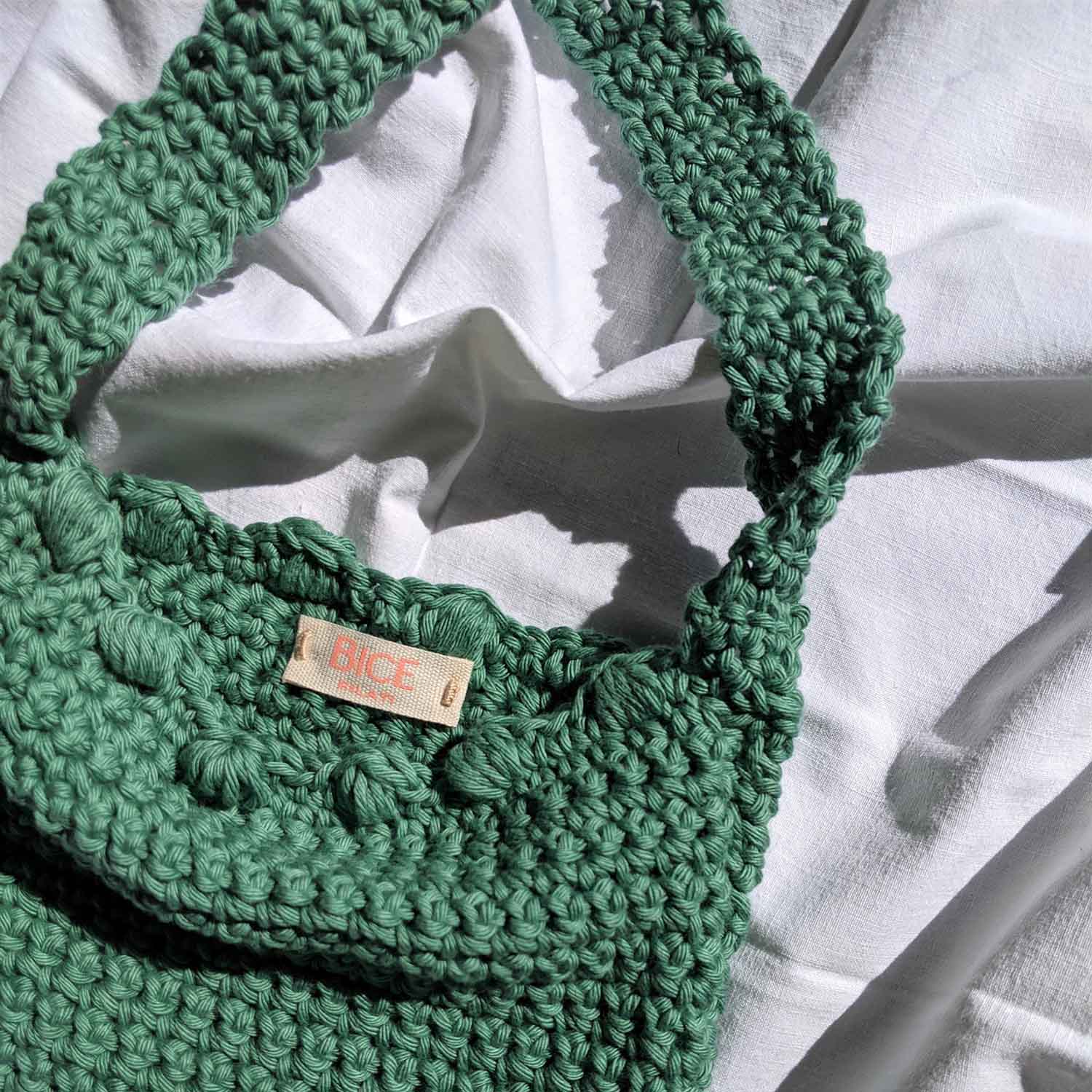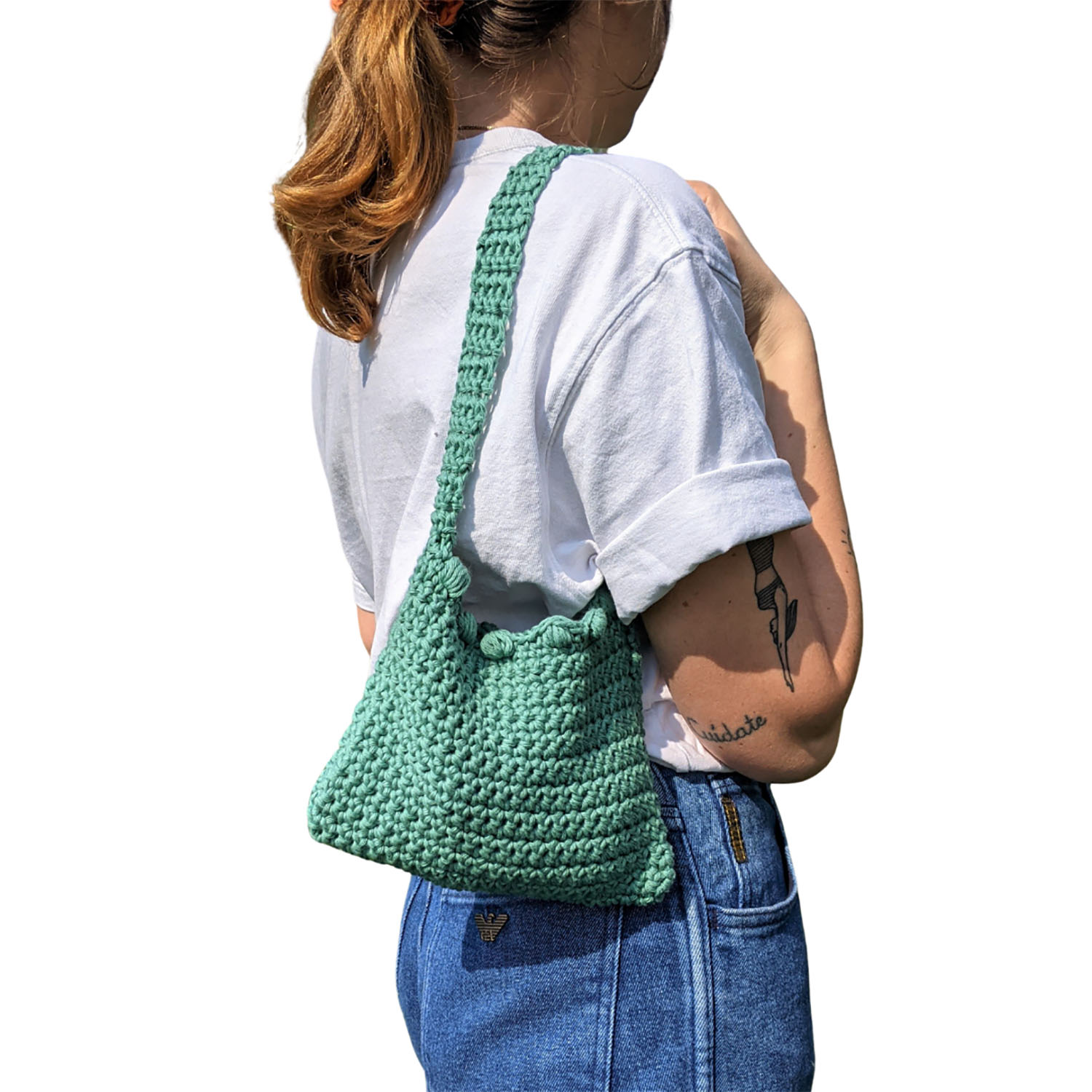 Mau bag green
Mau Bag is the perfect bag for every day and every evening.
Its rectangular shape crocheted in low stitch embellished with pretty nuts on the edge makes it the perfect companion for this spring-summer.
It is spun from organic cotton and takes 5 hours and 100g of yarn to make.
Size: 15×20 cm, shoulder strap 40 cm
Shipping: Shipping costs will be calculated at the time of purchase. We are the spokesperson for a community of artisans, which is why each item is shipped directly from the person who made it.
Delivery times will respect the rhythm of those who have worked on this project with care.
48,00 € Euro
3 in stock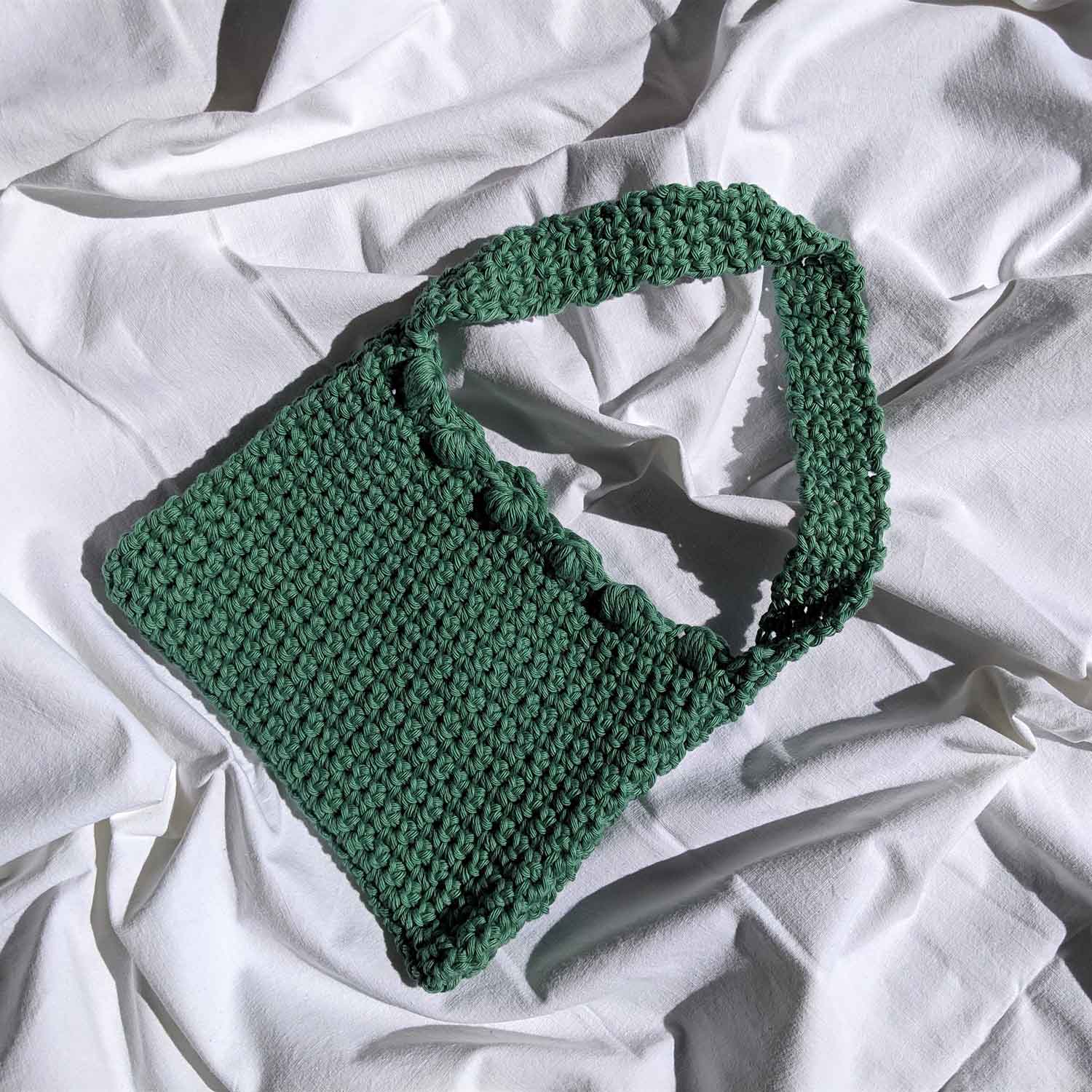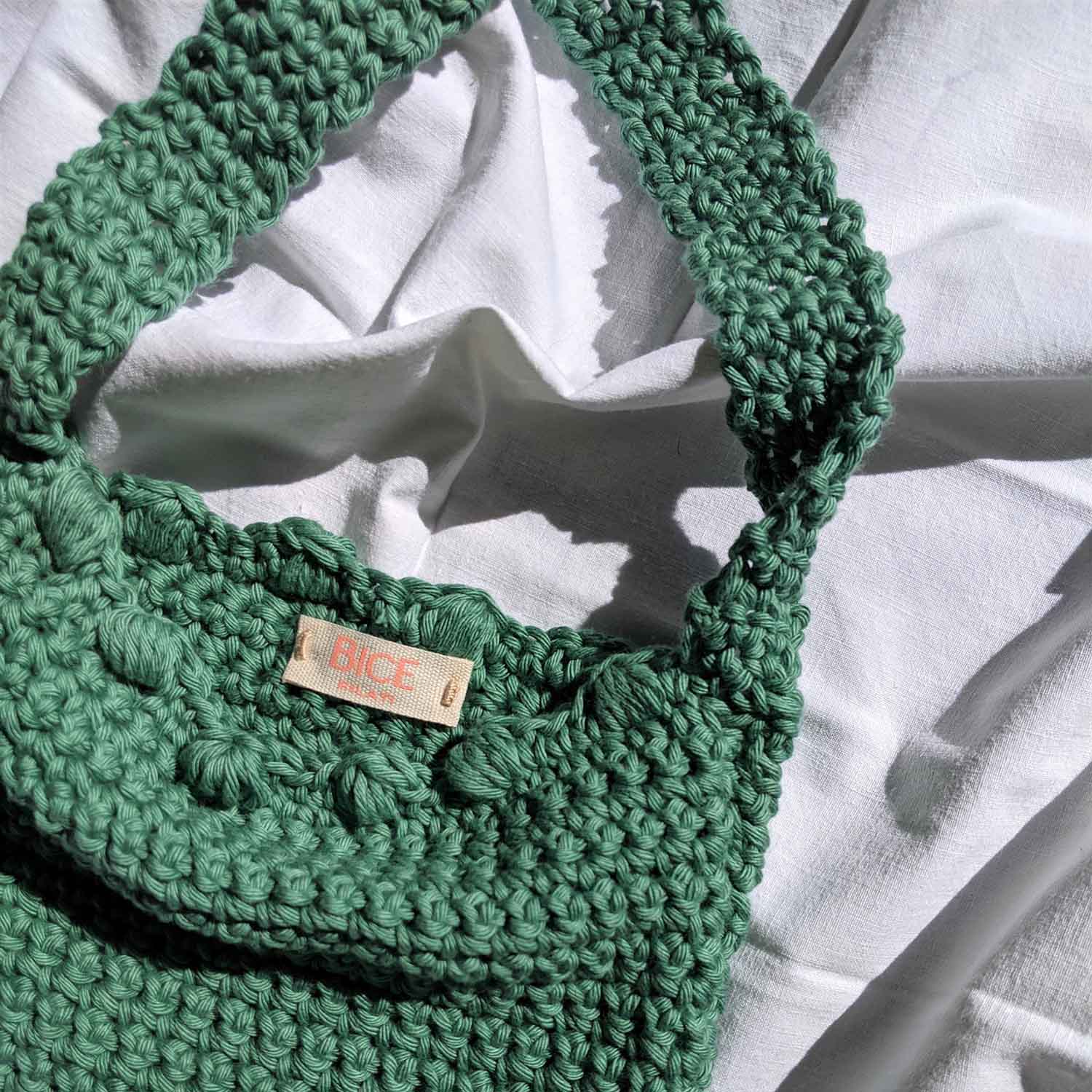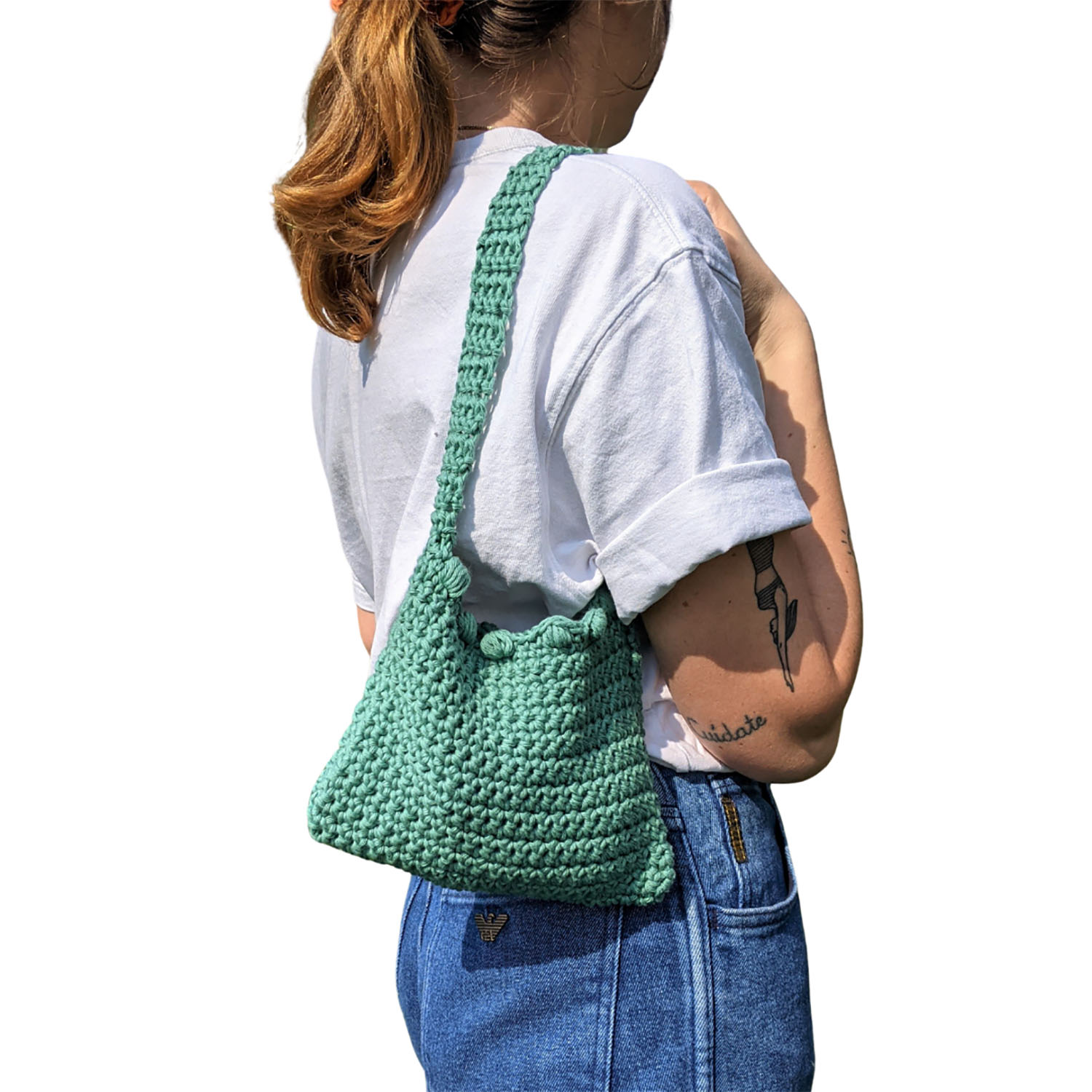 Find out who made this item
Bice Filati is a project that encapsulates the story of the women in a family, who pass on a passion and through it maintain a precious bond.
Beatrice Rossi, founder of Bice, involved her mother in creating a small all-female family business, a curated Knitwear brand born at the beginning of the pandemic as a way to stay creatively and emotionally connected and to turn a difficult moment into an opportunity.
Beatrice designs the accessories that are then handmade by her mother and follows the communication of the project, but together they also collaborate in the choice and selection of natural yarns, ranging from cotton to wool depending on the season, and of the palettes.
The purpose of Bice Filati is not only a way to unleash creativity and give life to a working project on a human scale and time, it is also a way to support the market of small artisans and sustainable brands. In fact, it wants to be a spokesperson for values such as sustainability, the importance of time dedicated to the creation of beauty and quality enhanced by attention to detail.