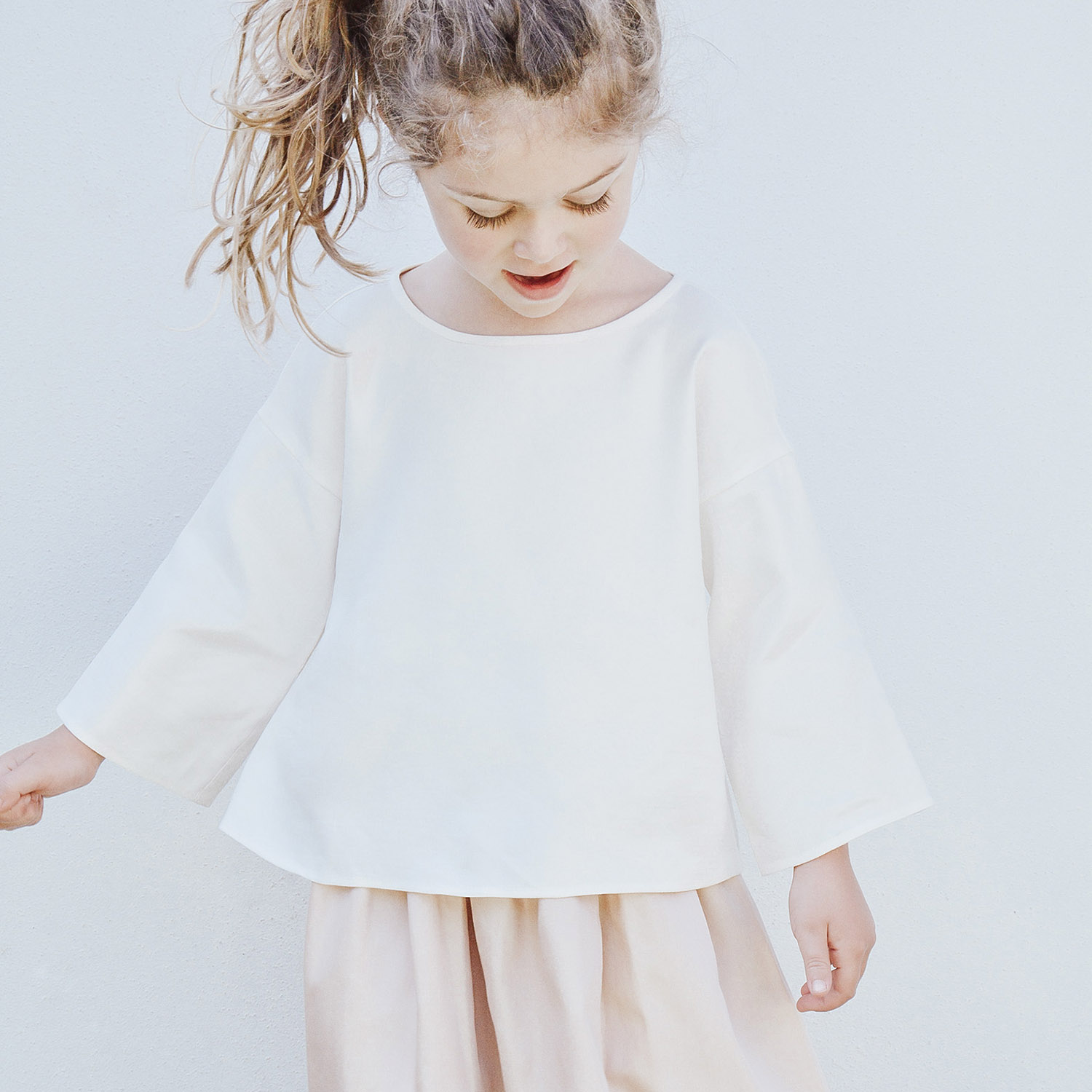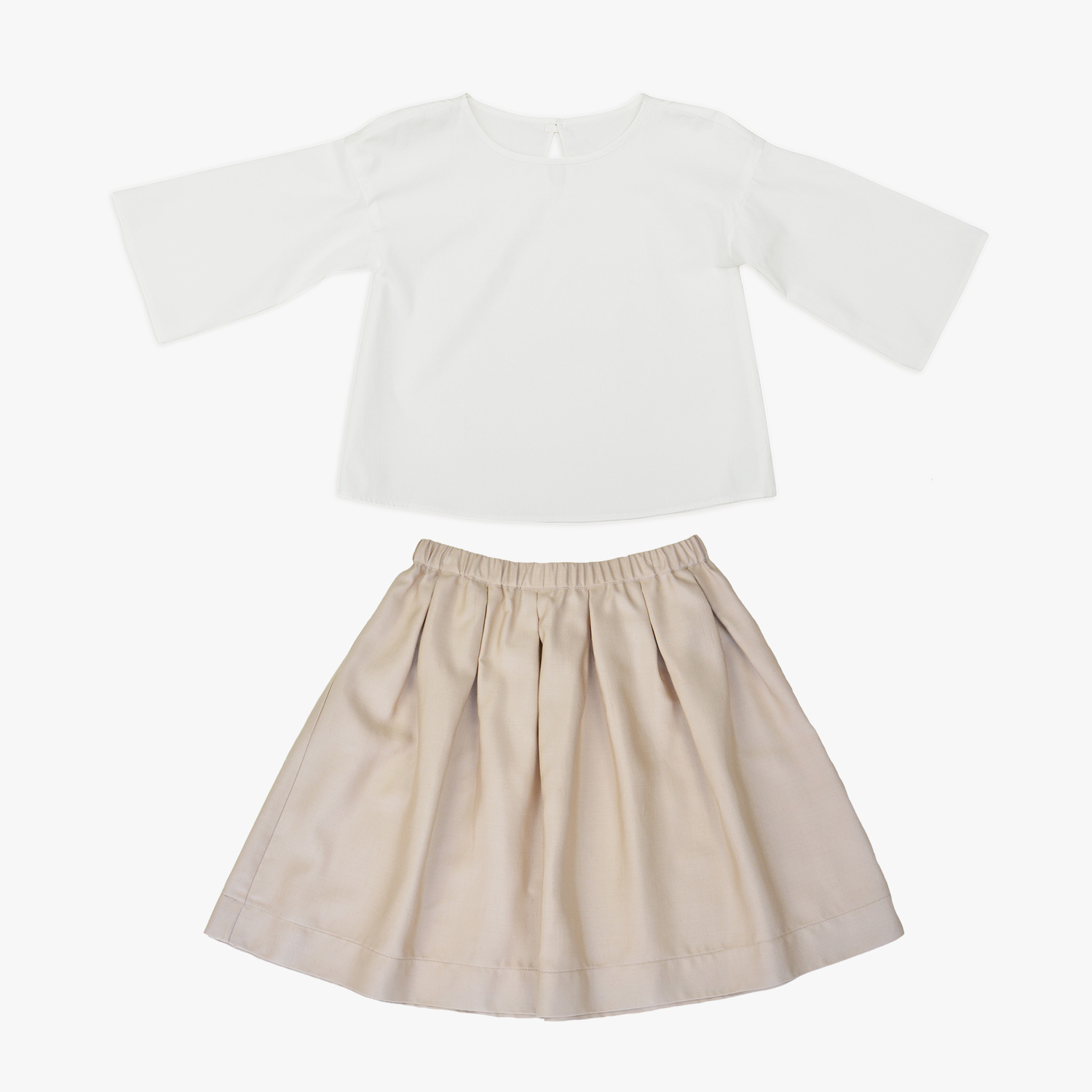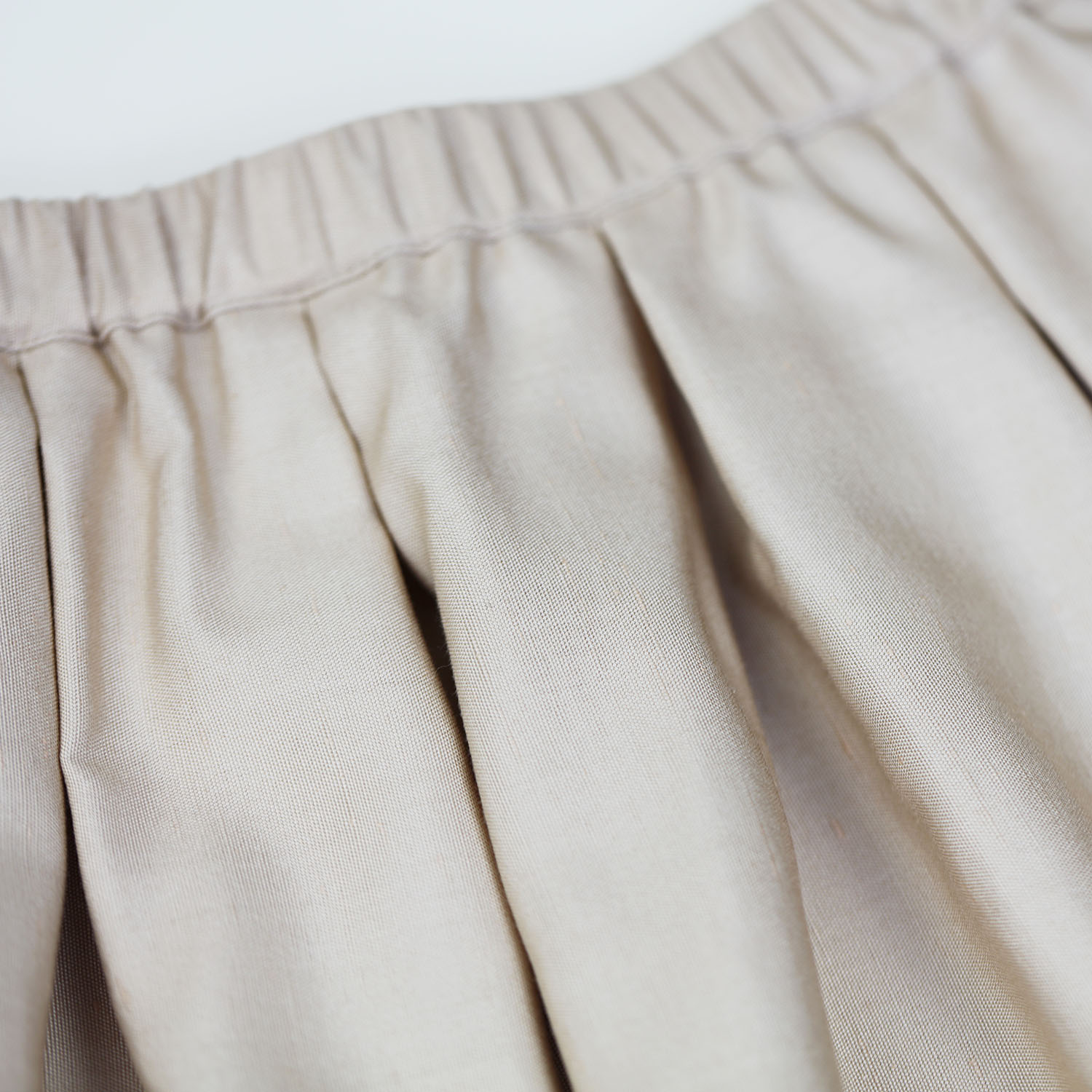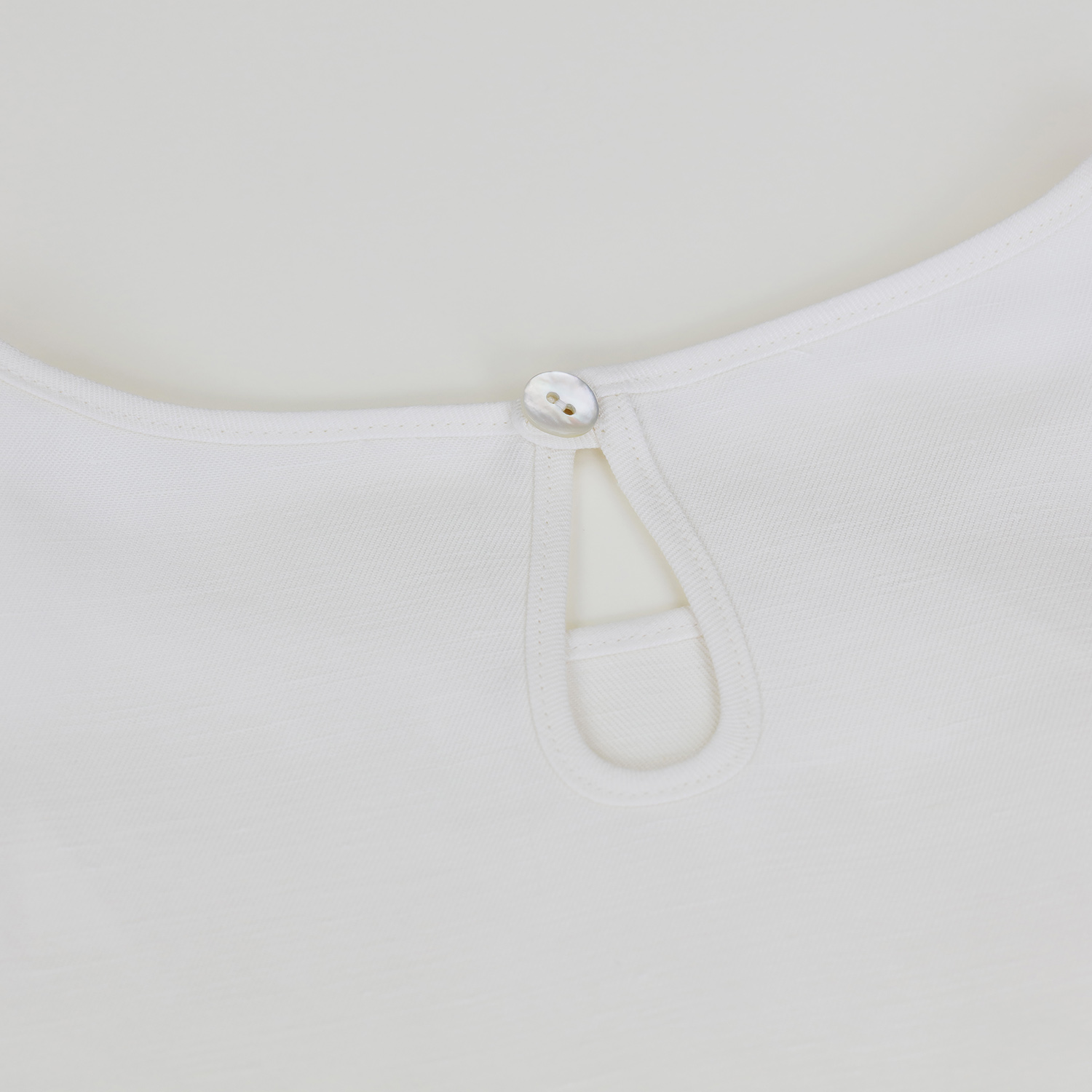 Mila skirt and Mary tunic
This outfit consists of the Mila skirt in pure raw silk Tussah with pleats and a soft elasticated waist, and the Mary tunic in fine linen, with a kimono cut and loose fit.
The wide cut of the Mila skirt allows for a long-lasting fit.
It can be worn long or knee-length, depending on height.
Tussah silk (or wild silk) is made from a raw, golden-yellow yarn with an irregular structure.
with an irregular structure. Tussah worms live in the wild in remote regions of the Far East. This type of silk is thicker and less lustrous.
The colours produce a fragmented effect.
The linen in Mary's tunic is of high quality and very durable and can be used for several seasons. It has a drop fastening at the back, a sewn-in drawstring and an Australian mother-of-pearl button.
Shipping: Shipping costs will be calculated at the checkout stage. We are the spokesperson for a community of artisans, so each item is shipped directly from the person who made it.
Delivery times will respect the rhythm of those who have worked on this project with care. For beautiful things you have to know how to wait.
94,00 € Euro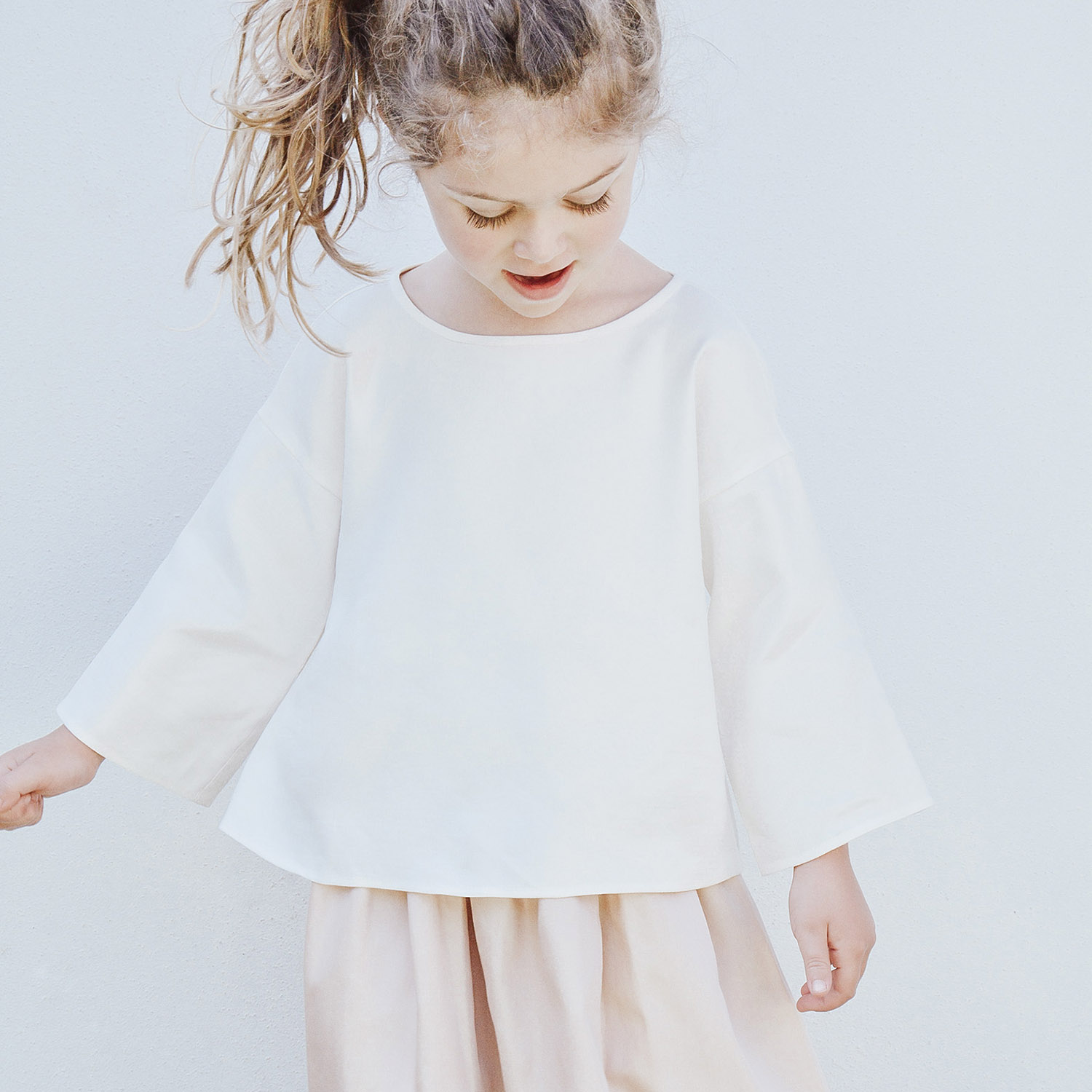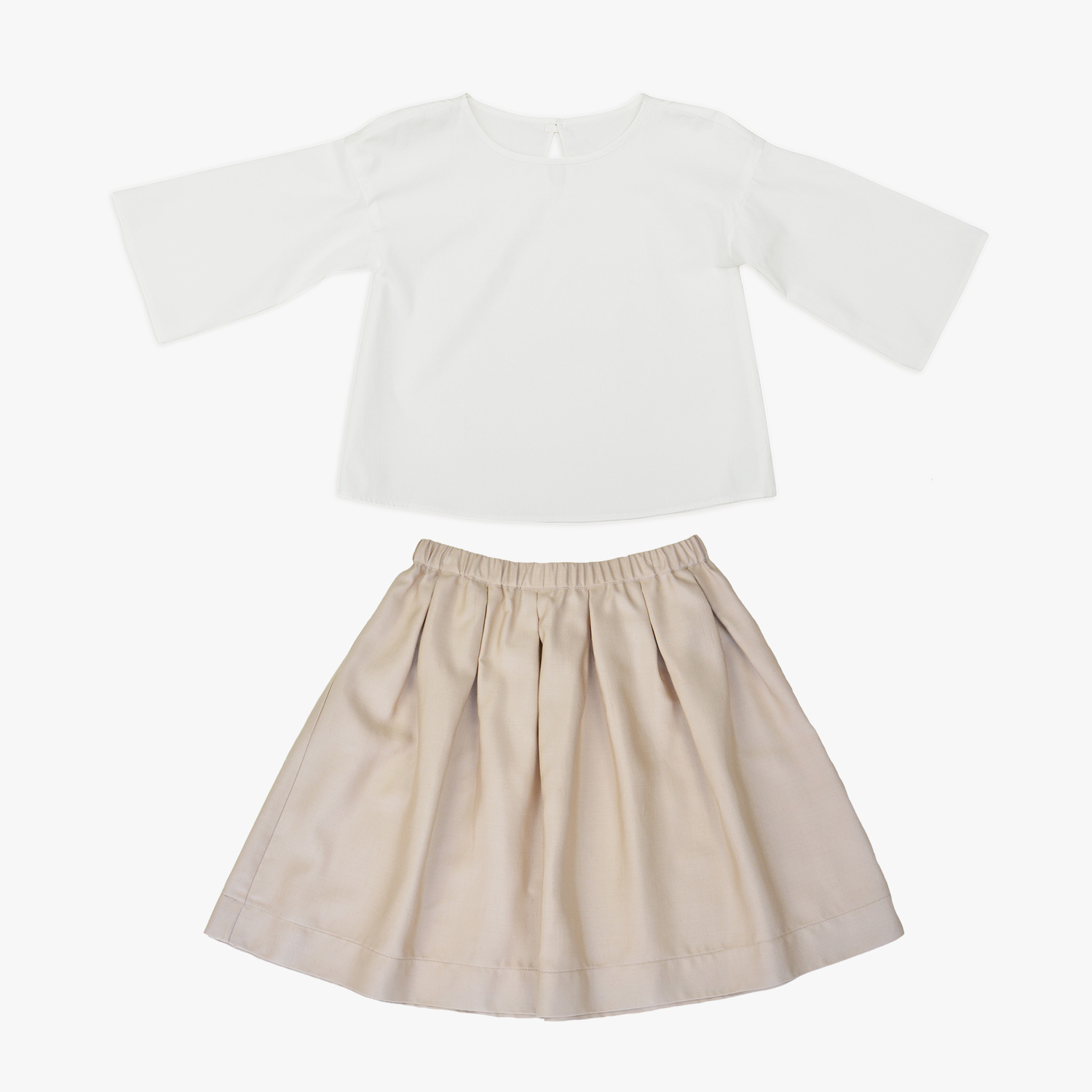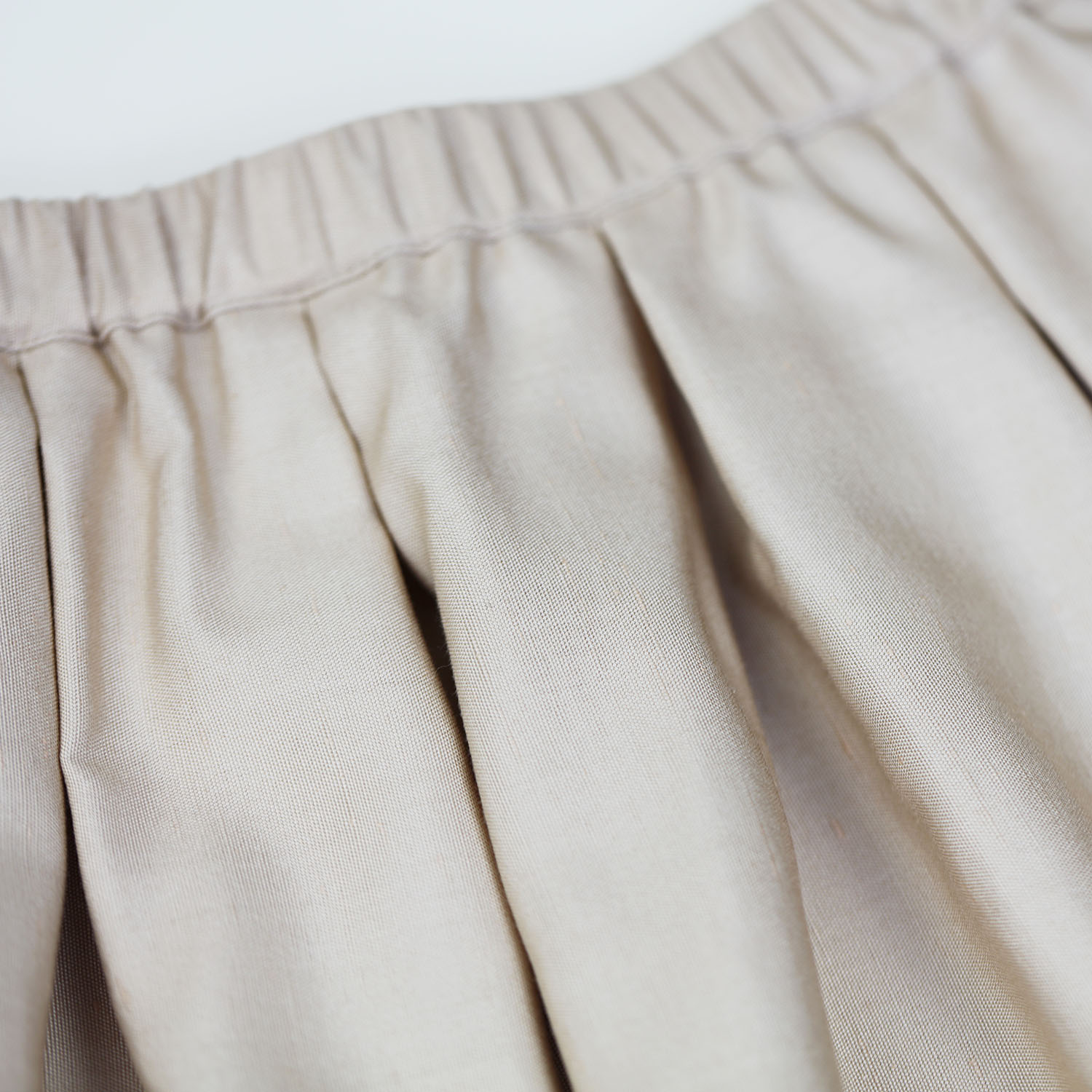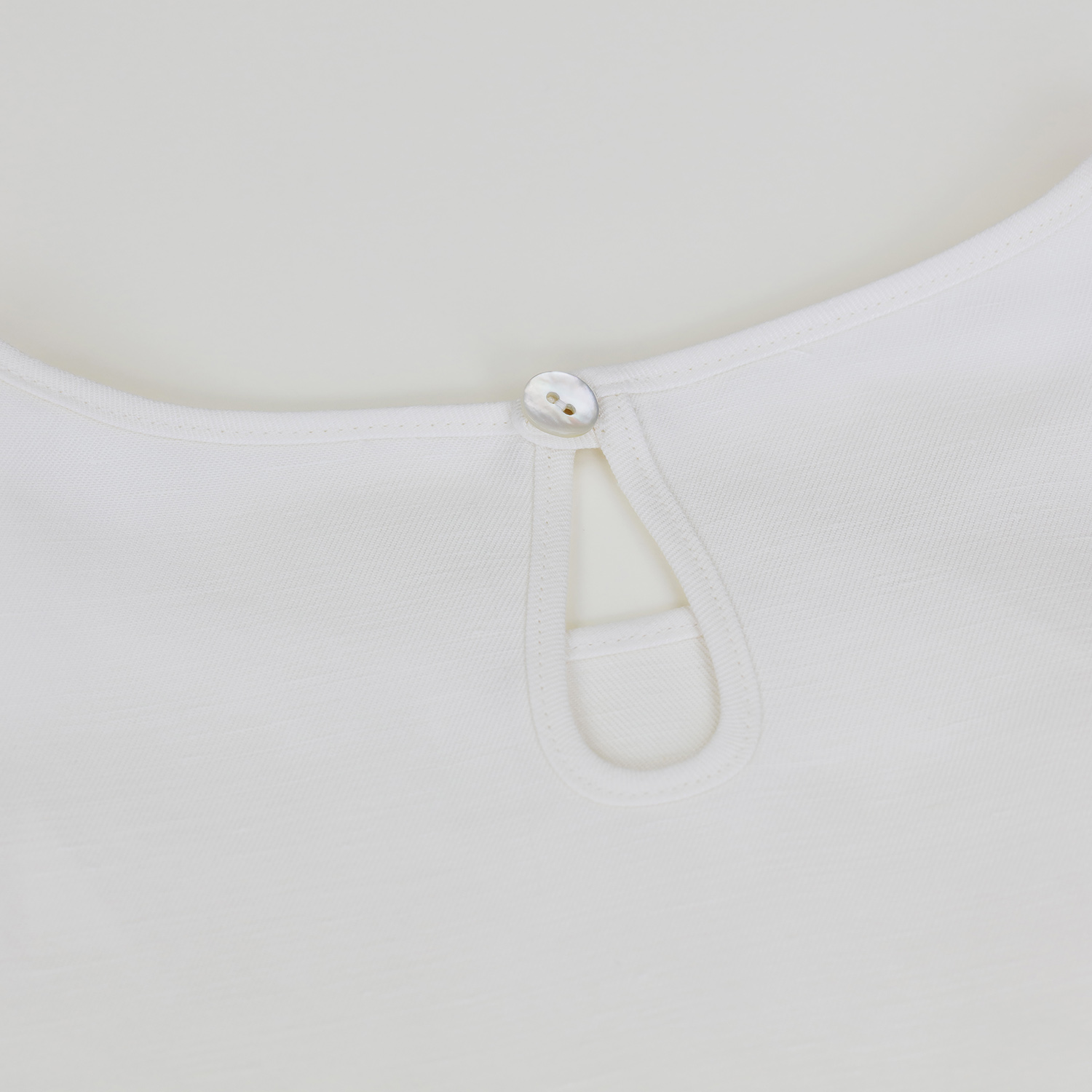 Find out who made this item
BEALIGHT is a curated made in Italy tailoring brand for children.
Maria Datei, the founder of the project, decided to devote herself to this children's line after years of experience in the advertising sector, channelling all her experience and passion into this brand, whose production phases are characterized by research into fabrics, sometimes vintage or Japanese, careful development of the design of the models and meticulous study of the fits.
BEALIGHT represents the passion for small things, the details that make a difference, the scent of the changing seasons and nature that transforms.
Each fabric is selected, reasoned for quality and style, choosing noble fibers and through eco-sustainable choices.
The production, entirely made in Italy, promotes values such as slowness, respect for work, time and the environment. The collections have lines designed for children's freedom to explore the world around them.