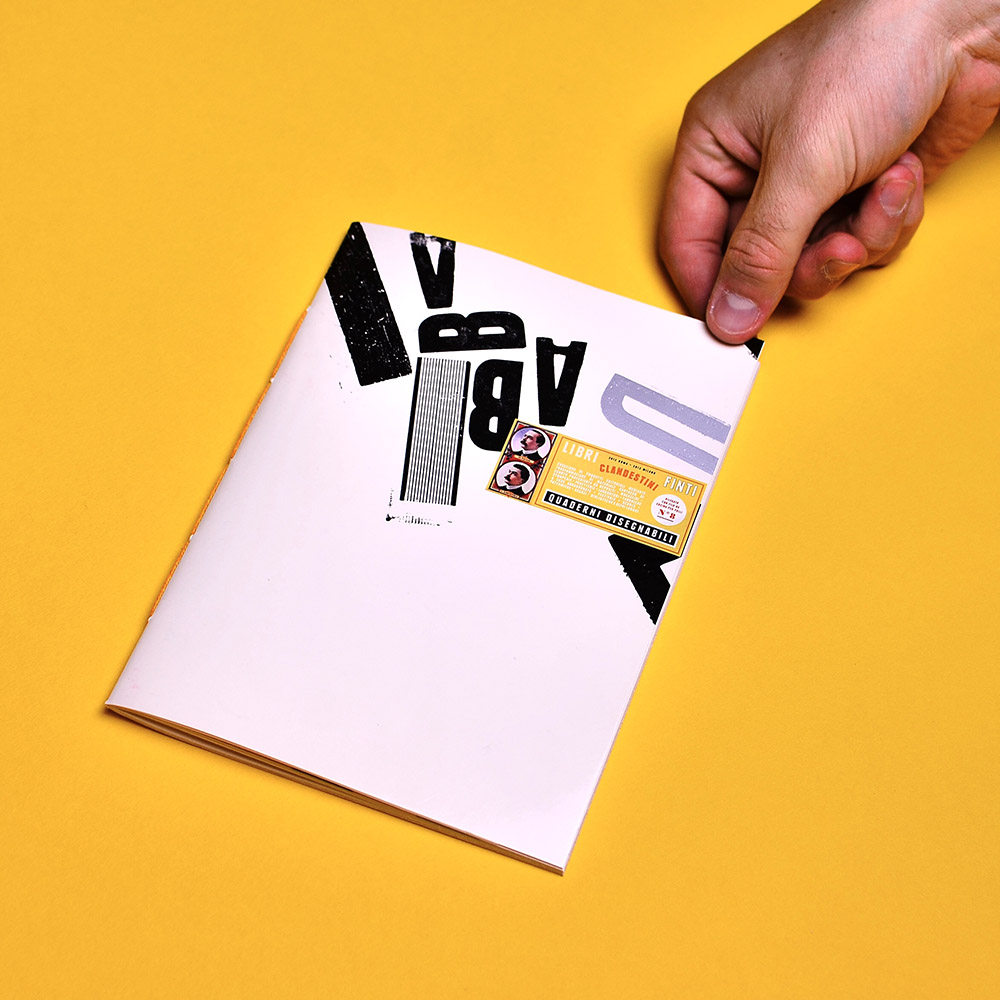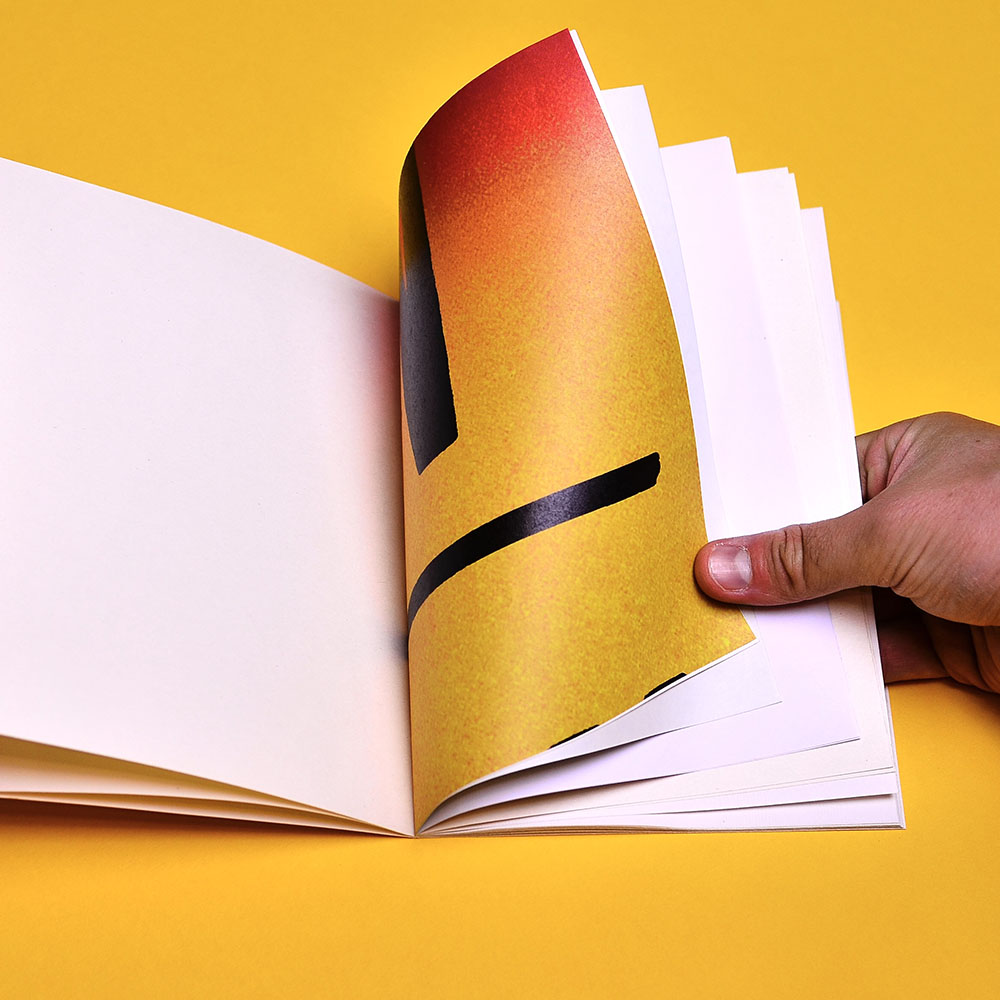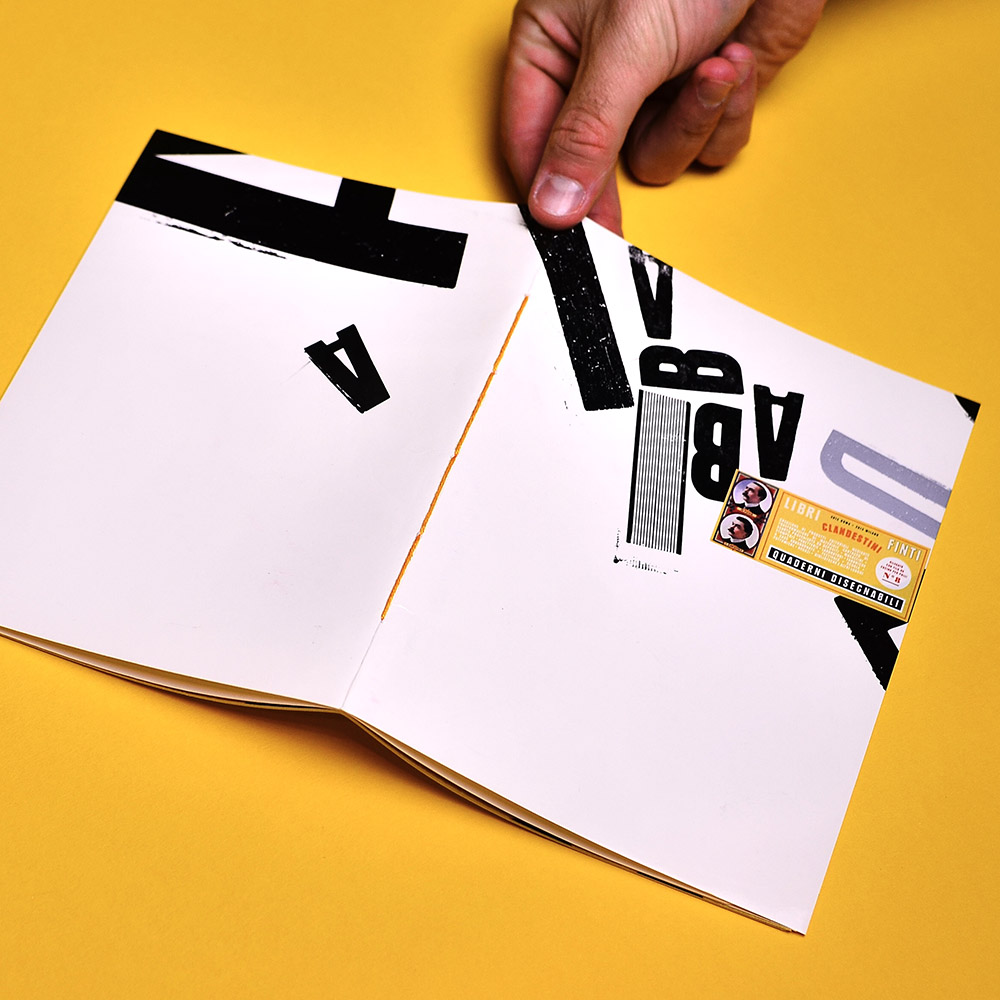 Notebook n.6472
Softcover notebook
Size: 14,8 x 21cm
COVER: Soft, made with a letterpress proof from the 5x Letterpress laboratories (black+silver ink on white coated paper 200 g/m2)
BOOK BODY:
Paper from the Swedish paper mill "Holmen" – Book Extra 2.0 65 g/m2
White paper found in a printing house closing in Vigevano
Piece of poster (digital proofs) by Prensa La Libertad
White watermarked paper from a flea market in Florence
White plotter paper (90 g/m2)
Sheet "Commission" ZEUSS of the '70s found in a printing house in Vigevano
1 booklet, 44 pages + cover
Hand bound with orange thread n°8
Shipment: Shipping costs will be calculated in the purchase phase. We are the spokespeople of a community of artisans, for this reason, each item is shipped directly from the person who produced it.
Delivery times will respect the rhythm of those who have worked on this project with care.
For beautiful things you have to know how to wait. 
15,00 € Euro
1 in stock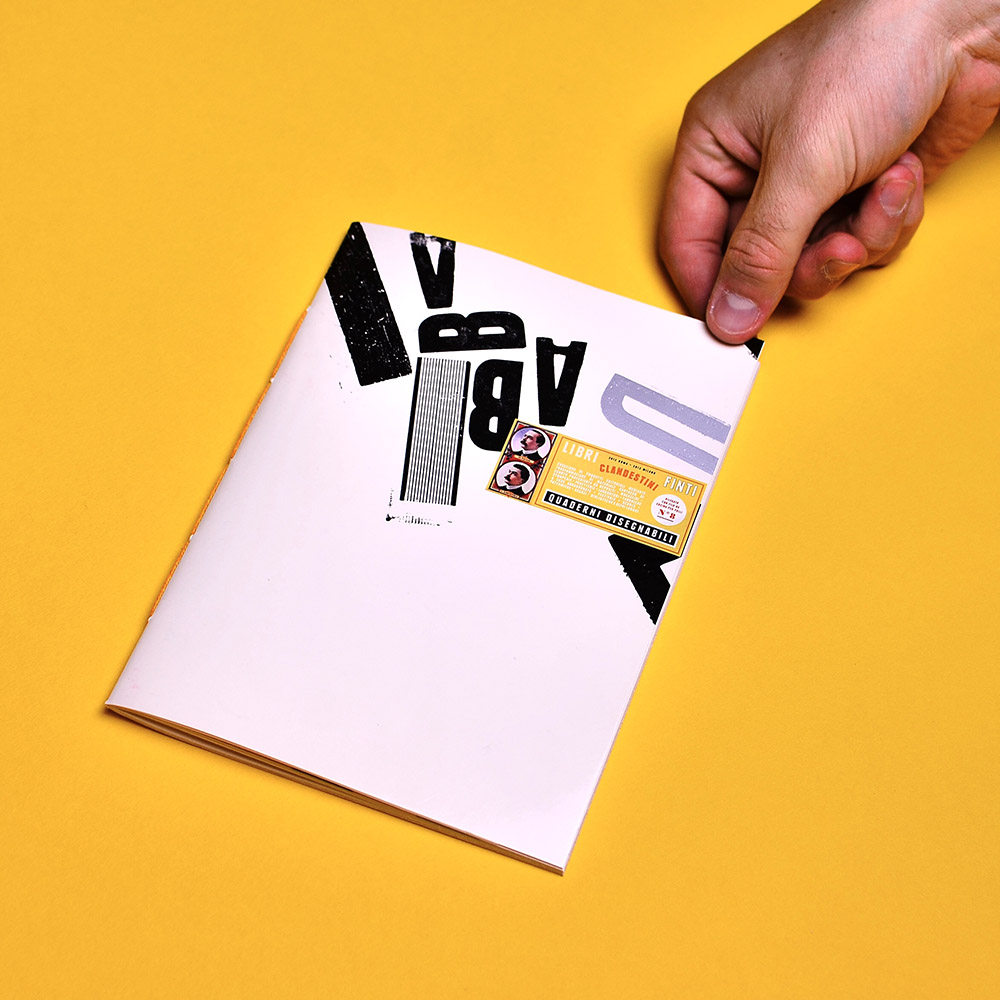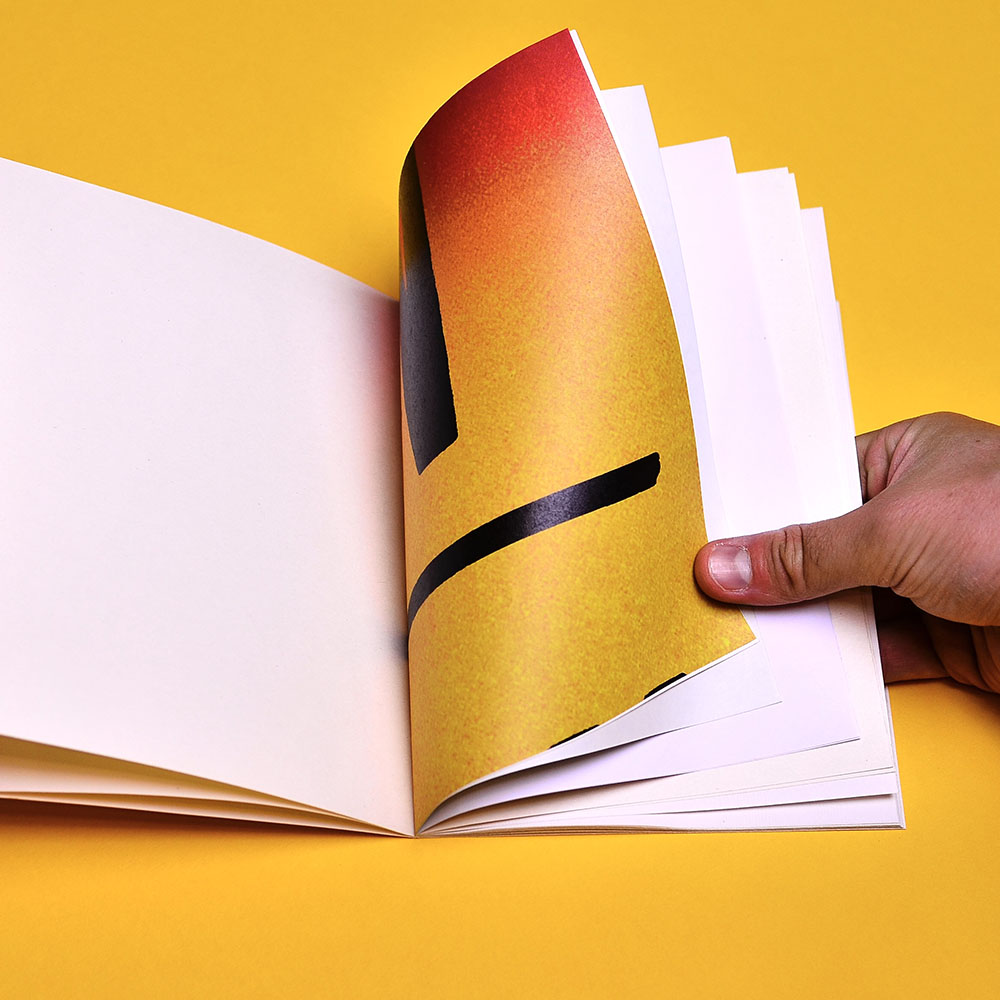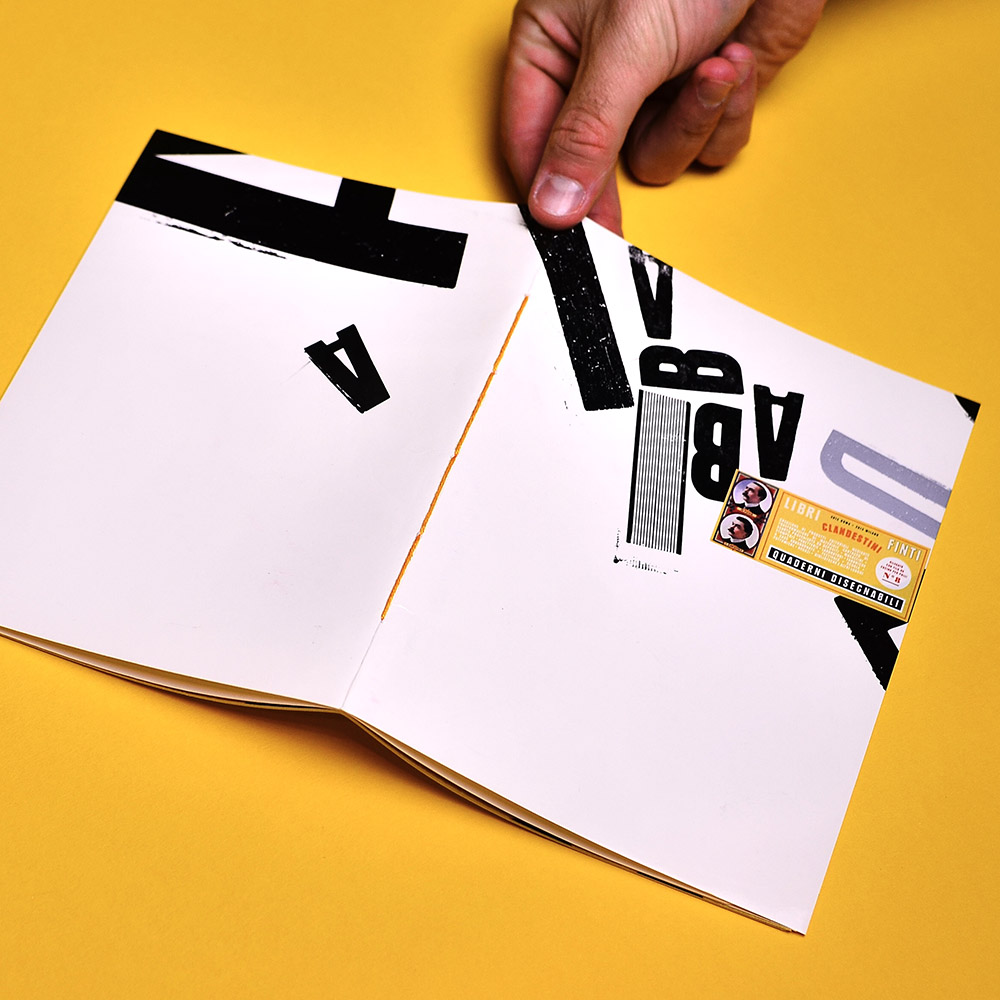 Find out who made this item
Libri Finti Clandestini is a collective formed by the artists El Pacino (Milan, 1988-), Aniv Delarev (Pueblo Nuevo Solistahuacán, 1980-) and Yghor Kowalvsky (Petropavlovsk-Kamchatsky, 1985-).
This project was created in the field of recycling and degrowth.
The aim of the collective is to make real books (sketchbooks, notebooks, travel diaries, object books) using only recovered paper: printer's waste, printing proofs and starter paper, shopping bags, posters, envelopes, bread bags and even wallpaper.
They use a multitude of types of paper which, coming from printing workshops, festivals, private houses, abandoned factories, universities and libraries, allows a great deal of experimentation.
A great quality of the project is the fact that the production of these objects is totally sustainable and with zero environmental impact.