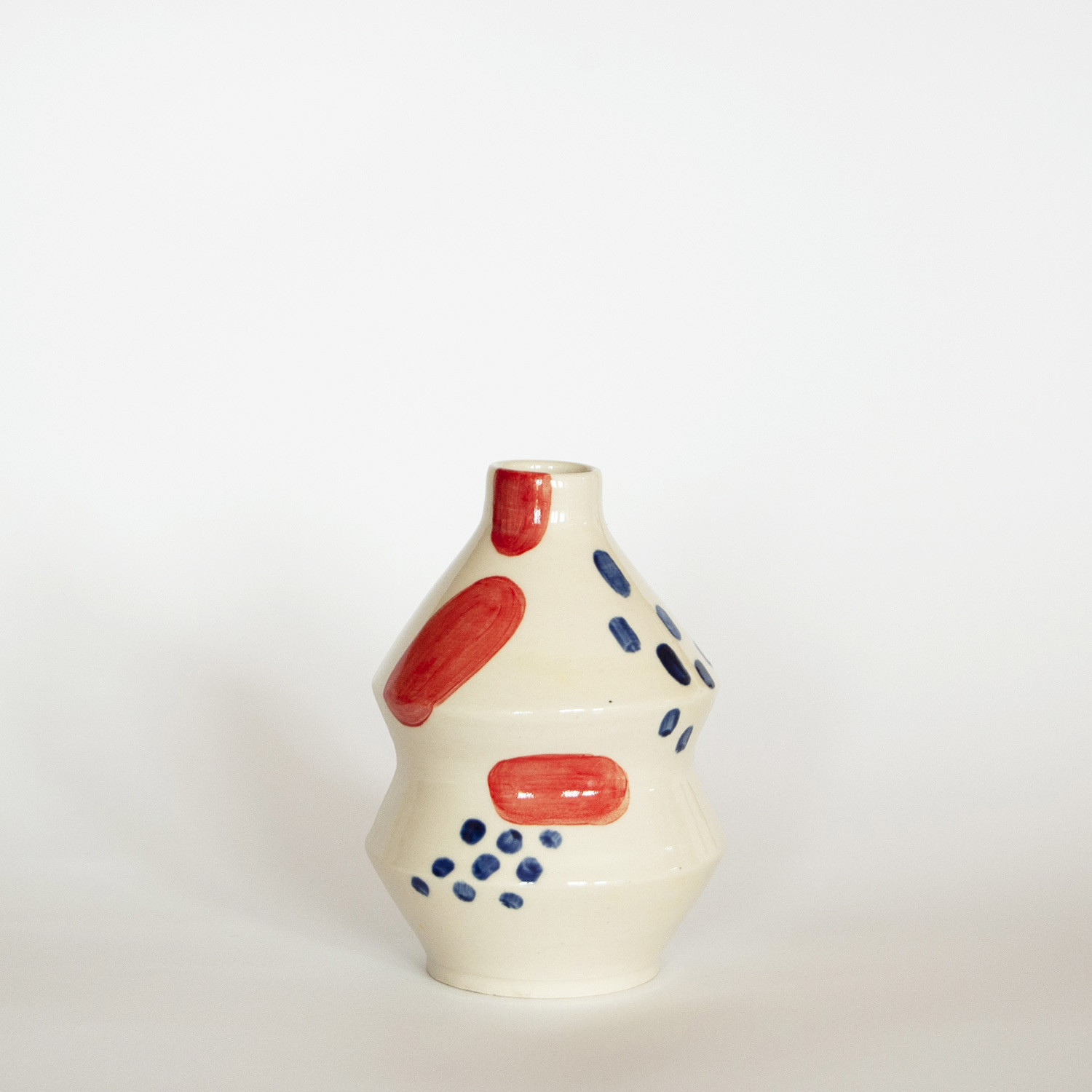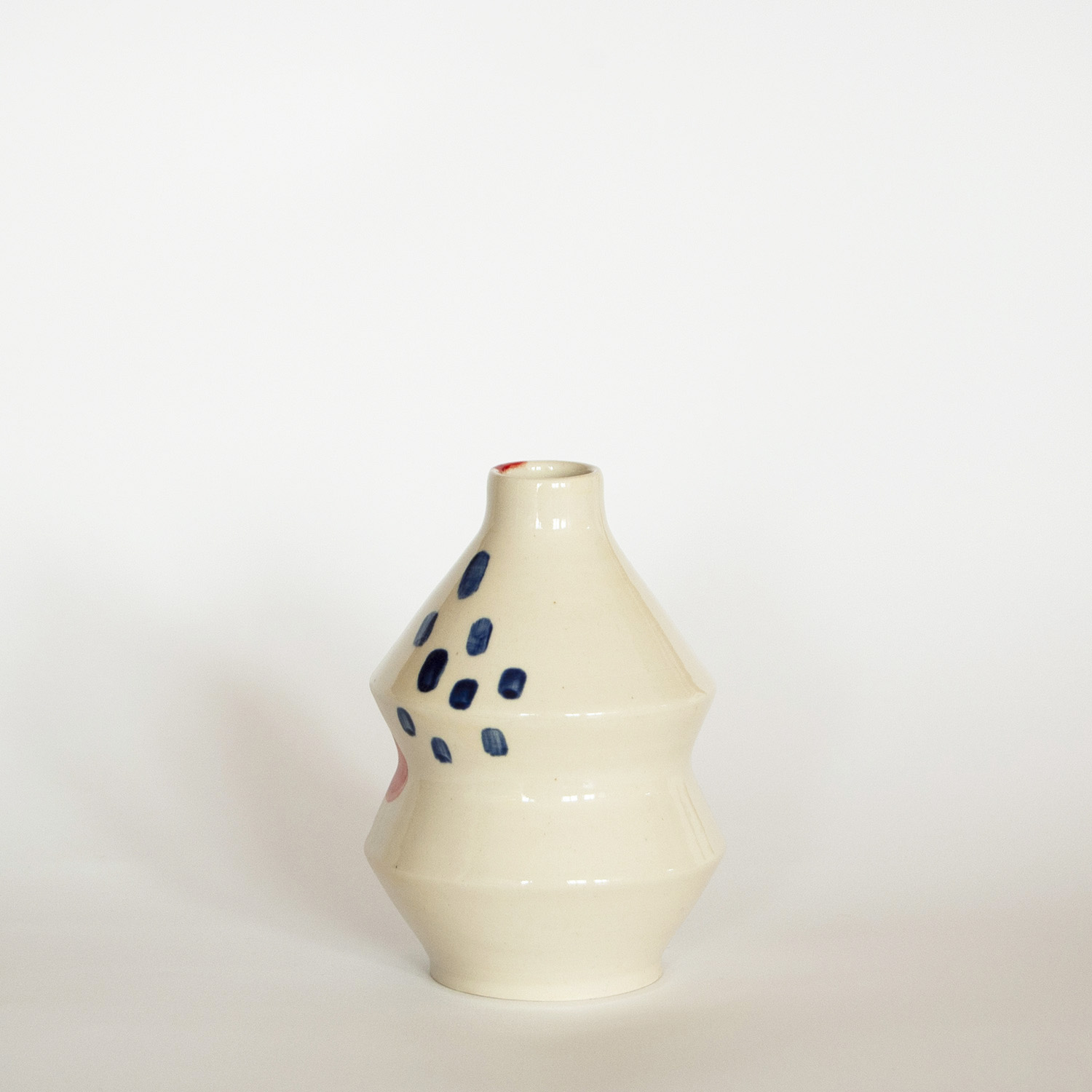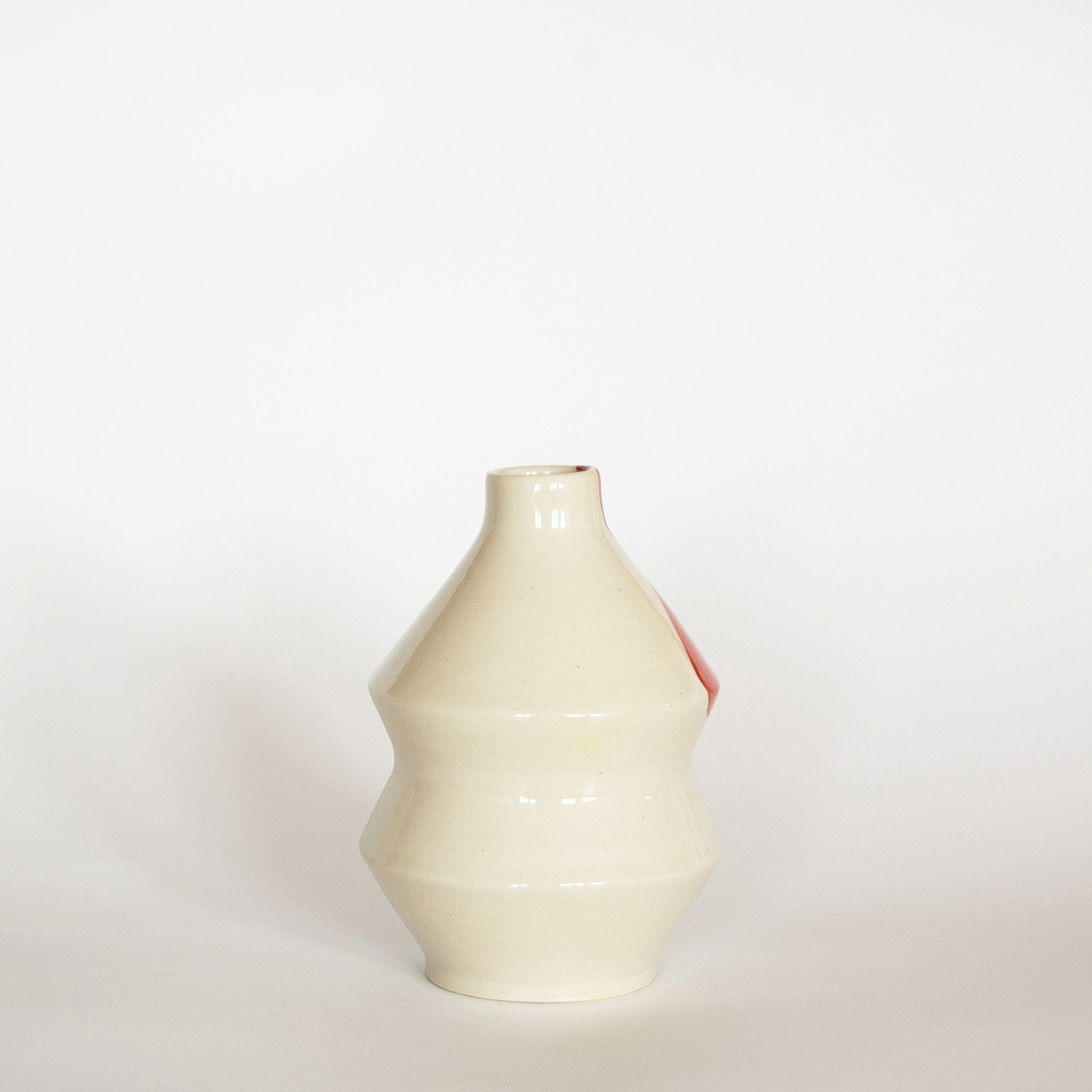 One step at a time- out of my comfort zone II
This bottle is part of the collection 'One step at a time – out of my comfort zone'.
This group includes some unique pieces made to explore an idea. Their value lies in the experimentation, in the courage required to follow new paths, even when the point of arrival is unknown.
White stoneware bottle/vase, surface decorated with coloured engobes (red and blue) and transparent glaze (fired 1240°C).
Dimensions: H 14 cm, D 9.5 cm
Shipping: Shipping costs will be calculated at the time of purchase. We are the spokesperson for a community of artisans, which is why each item is shipped directly from the person who produced it.
Delivery times will respect the rhythm of those who have worked on this project with care. For beautiful things you have to know how to wait.
50,00 € Euro
Out of stock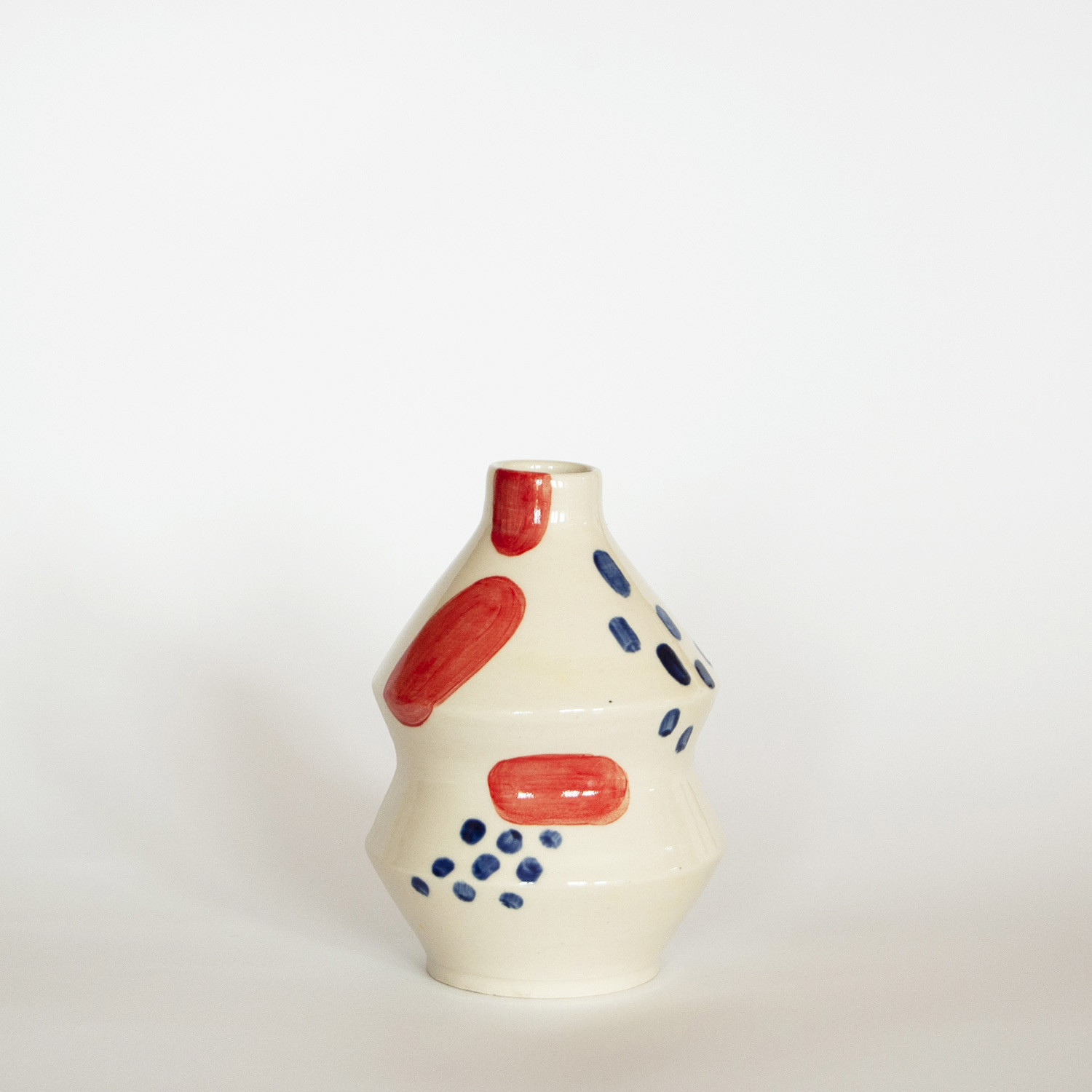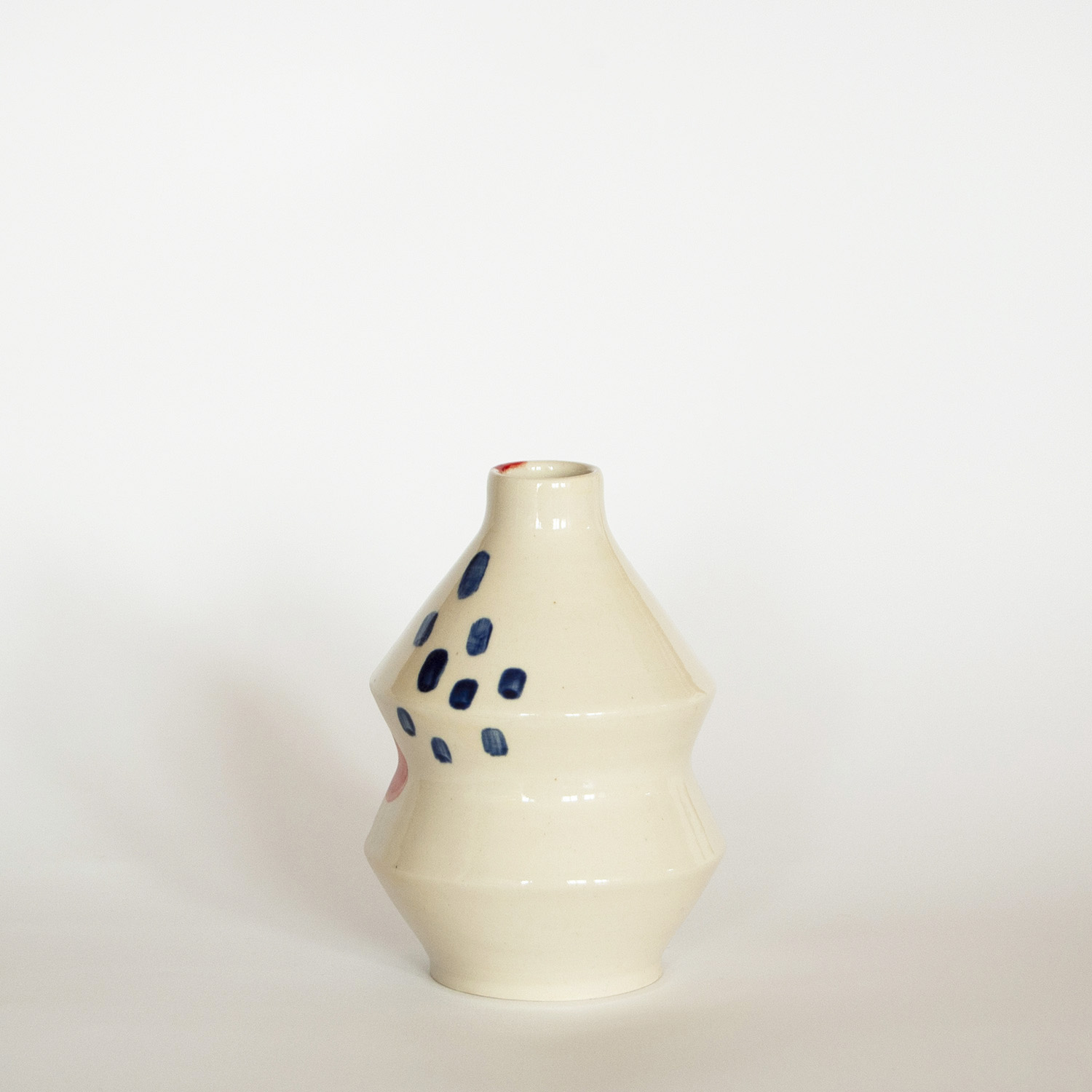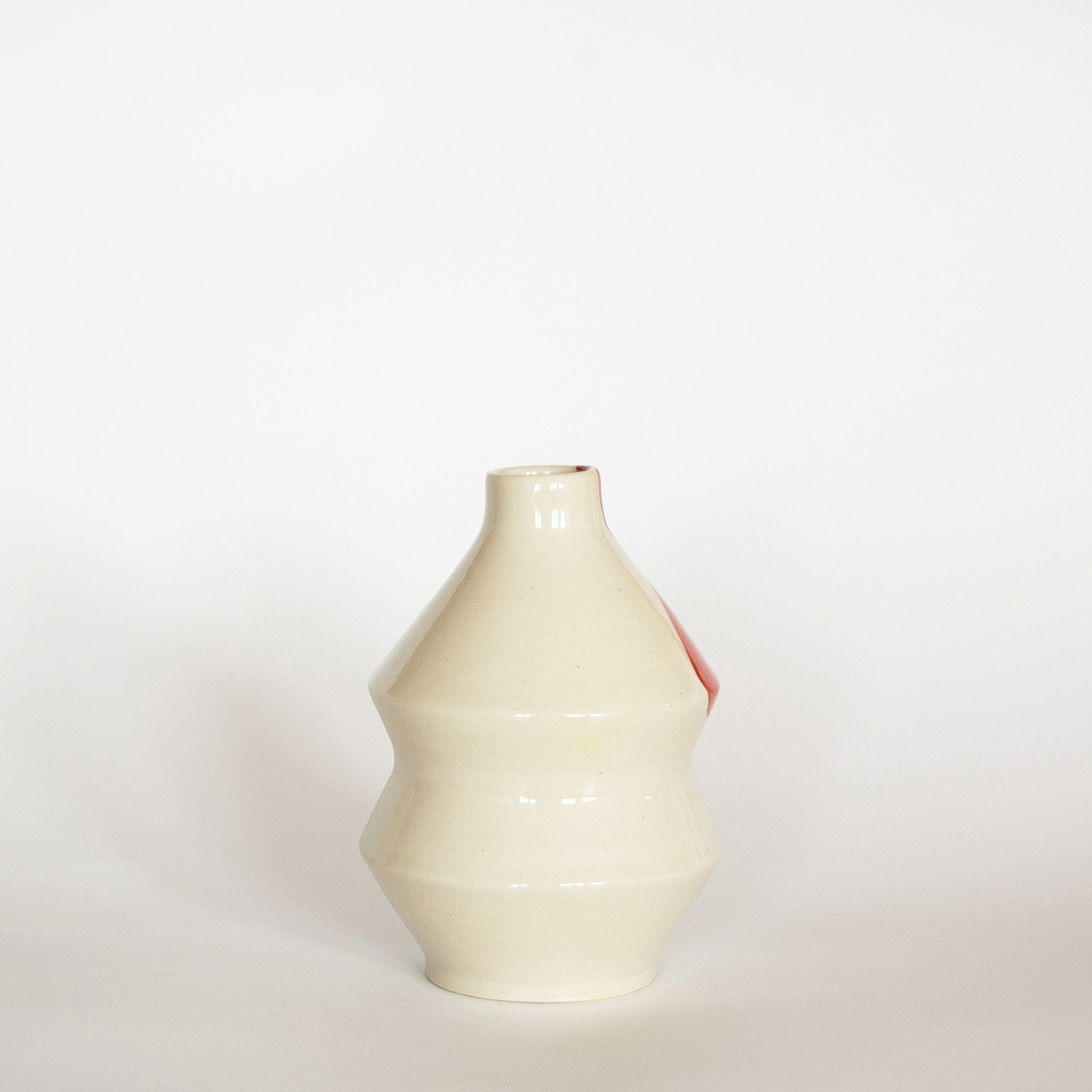 Find out who made this item
Matter is anything but passive: even if inert, it can be a vehicle for important messages, values and culture. It can be exciting, moving and funny. It can bring beauty and poetry into our lives.
To tell all this, Valentina Naglieri founded Geologismi, a studio for research, design and production of ordinary, poetic and functional objects, entirely handmade in her small workshop in Padua, where she works in line with the principles of sustainability and respect for the environment. Making something meaningful and sustainable is the goal towards which Valentina directs her passion, commitment and research.
For Factory Market she has selected some of her most colourful and lively works, because she believes it is important at this time to surround ourselves with objects that can brighten up our homes.