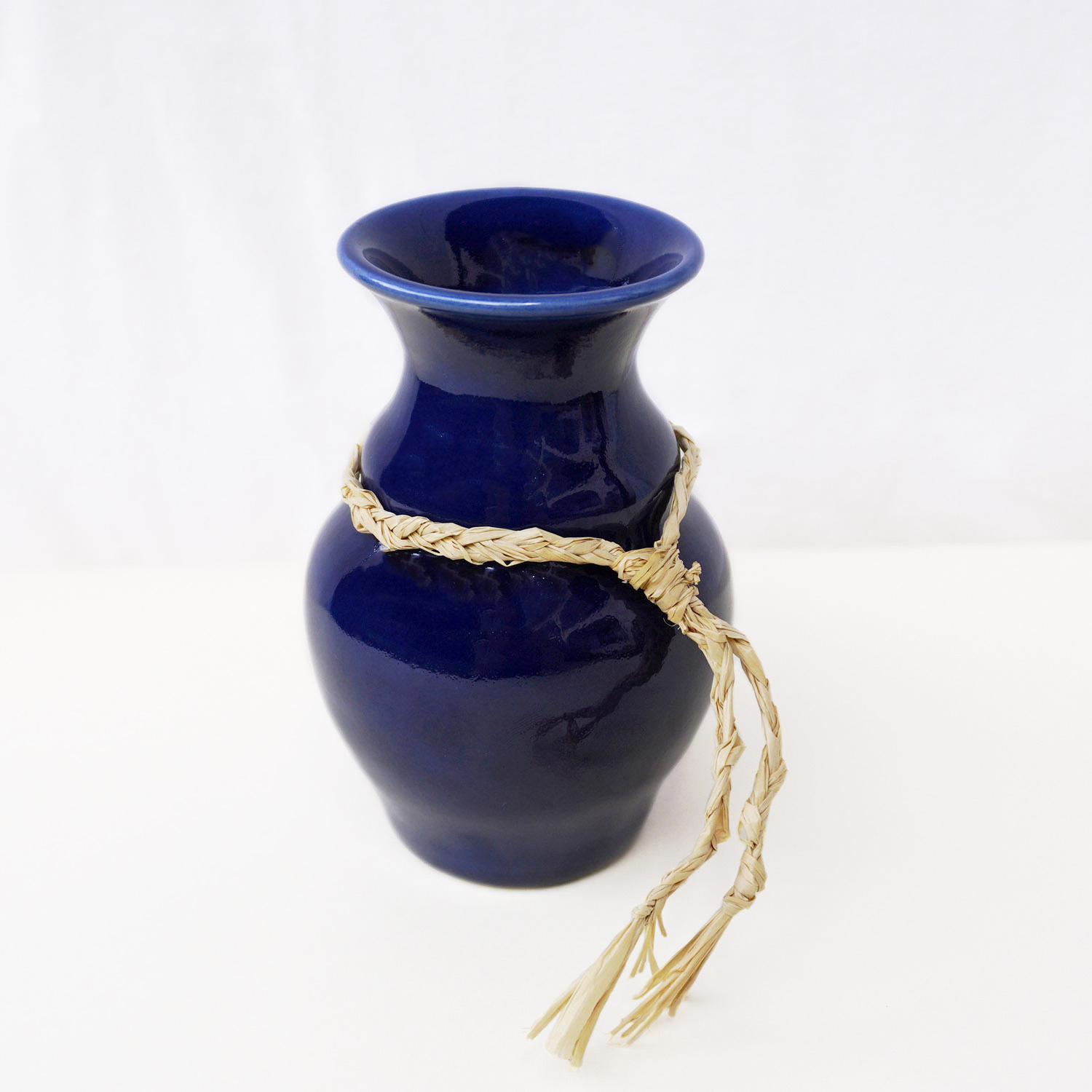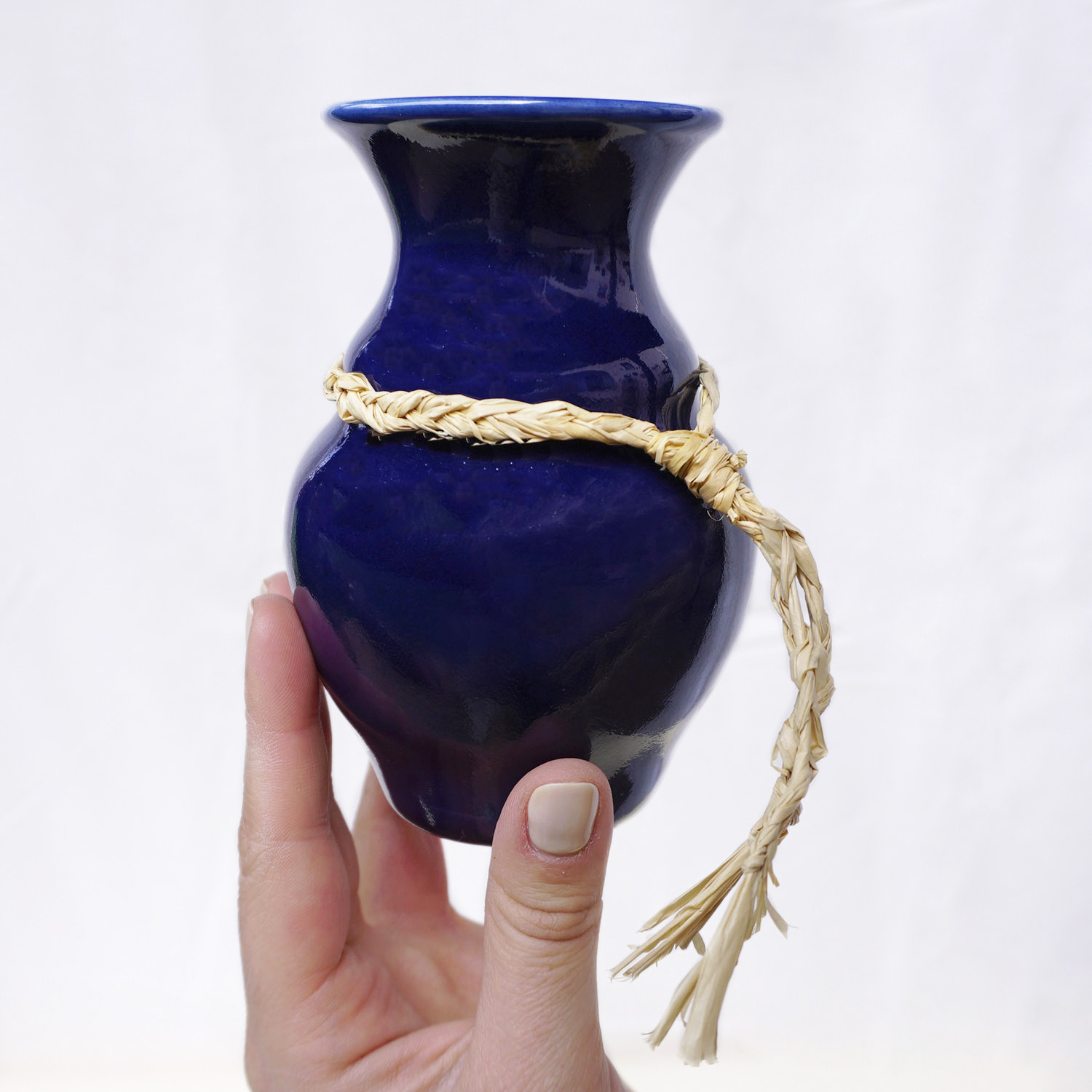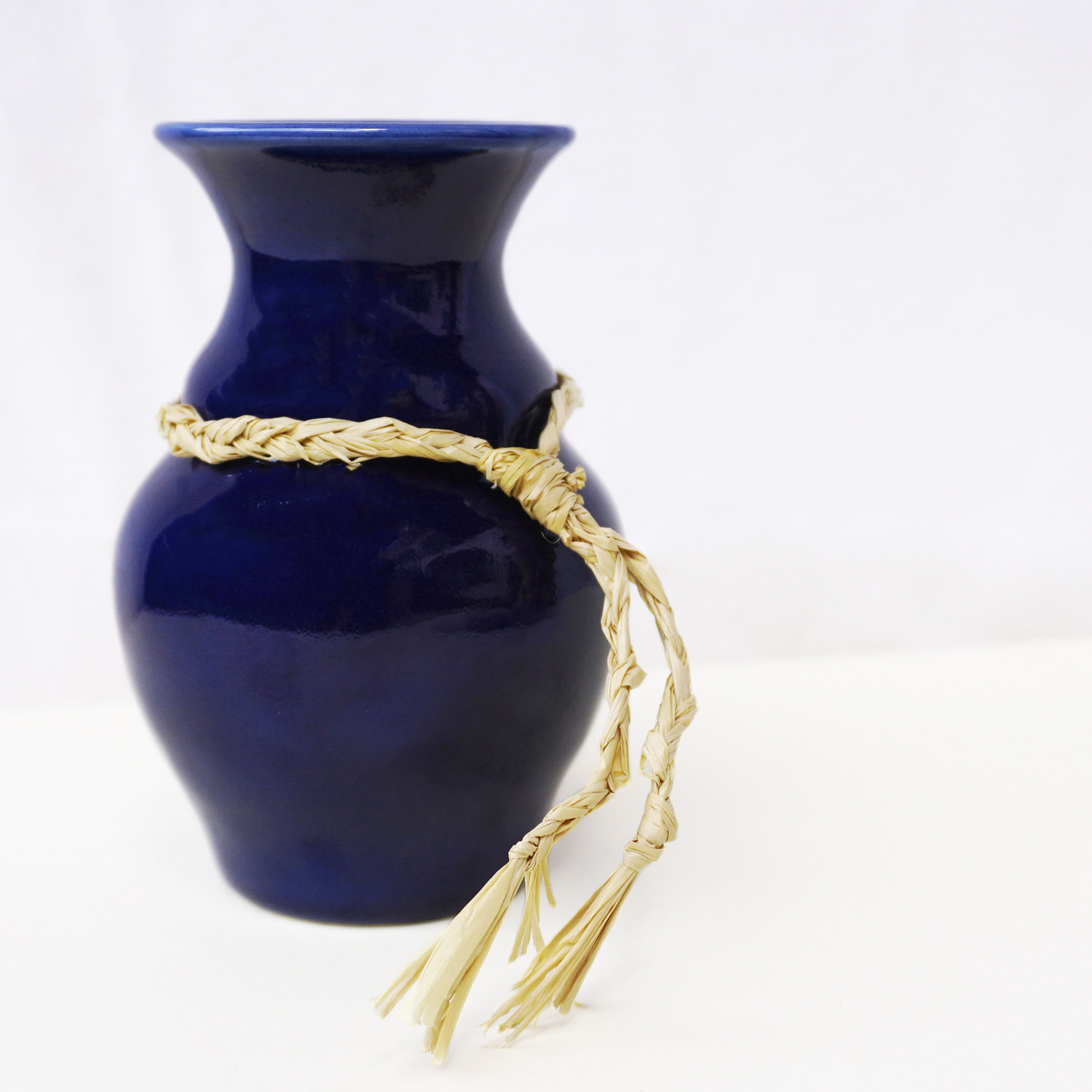 Origini – Blue Klein vase
The original shape was produced on a lathe by a historic Vietri craftsman (Vietri sul mare, Amalfi Coast, SA) and then reinterpreted by me. The Klein Blue colour and the addition of the raffia decoration give it a contemporary and unique touch.
The Origini collection is a continuous research that I am doing on the traditional shapes and decorations of my home territory to give it a new meaning and contemporary use.
It can be used either as a wine container, as per tradition, or to hold flowers, we recommend dishwasher or hand washing by removing the raffia cord.
Dimensions: 5 x 14H x 12D cm
Shipping: Shipping costs will be calculated at the time of purchase. We are the spokesperson for a community of artisans, so each item is shipped directly from the person who made it.
Delivery times will respect the rhythm of those who have worked on this project with care. For beautiful things you have to know how to wait.
80,00 € Euro
20 in stock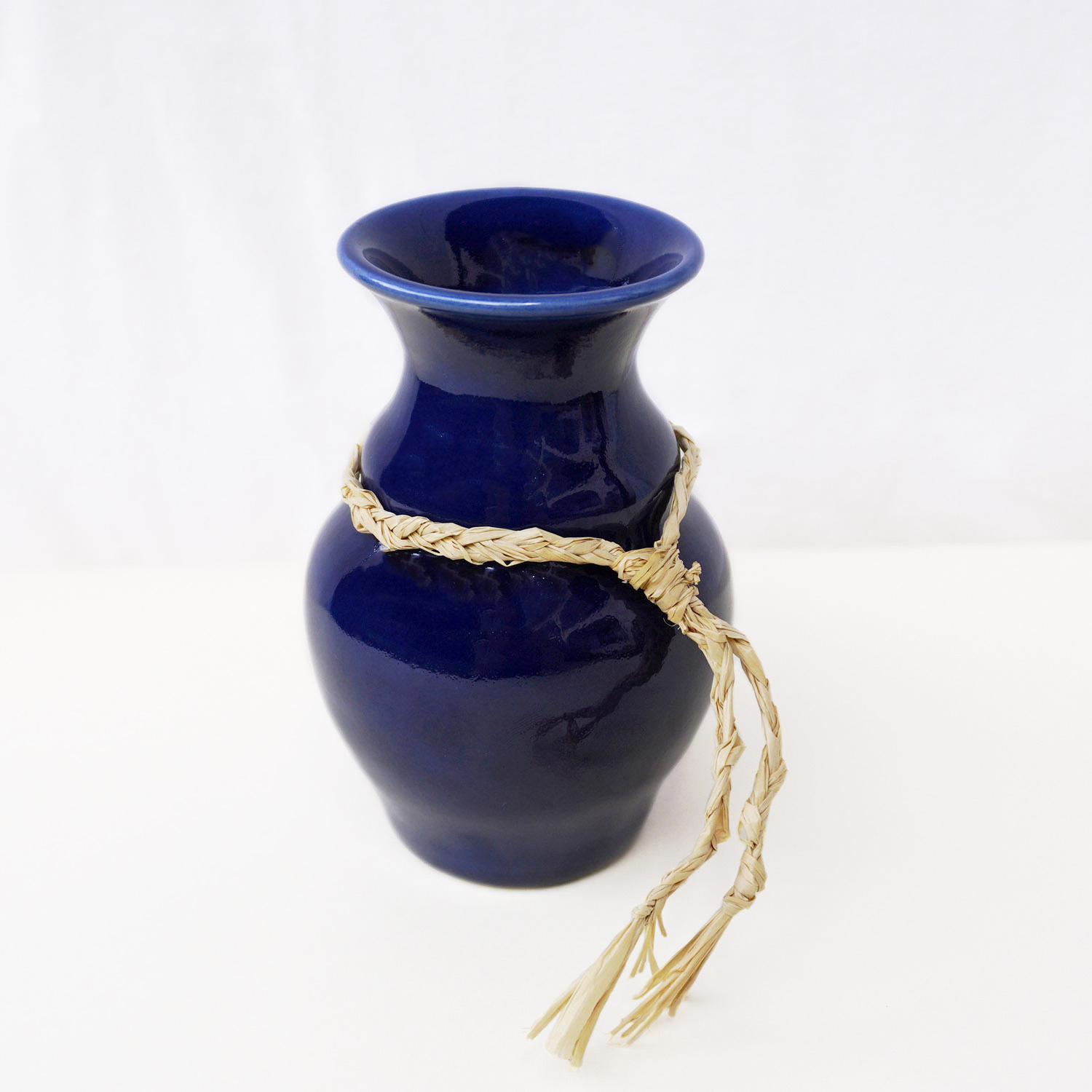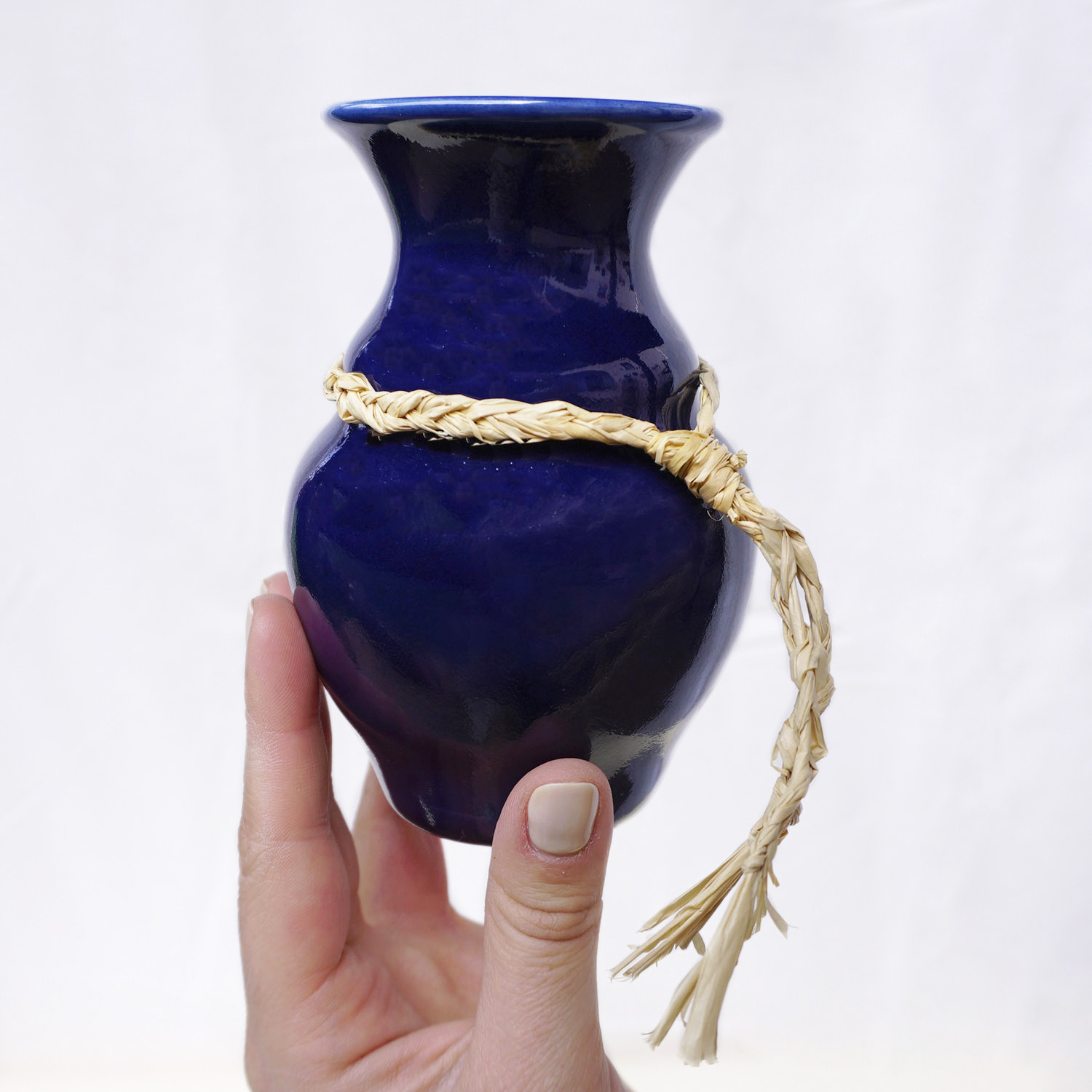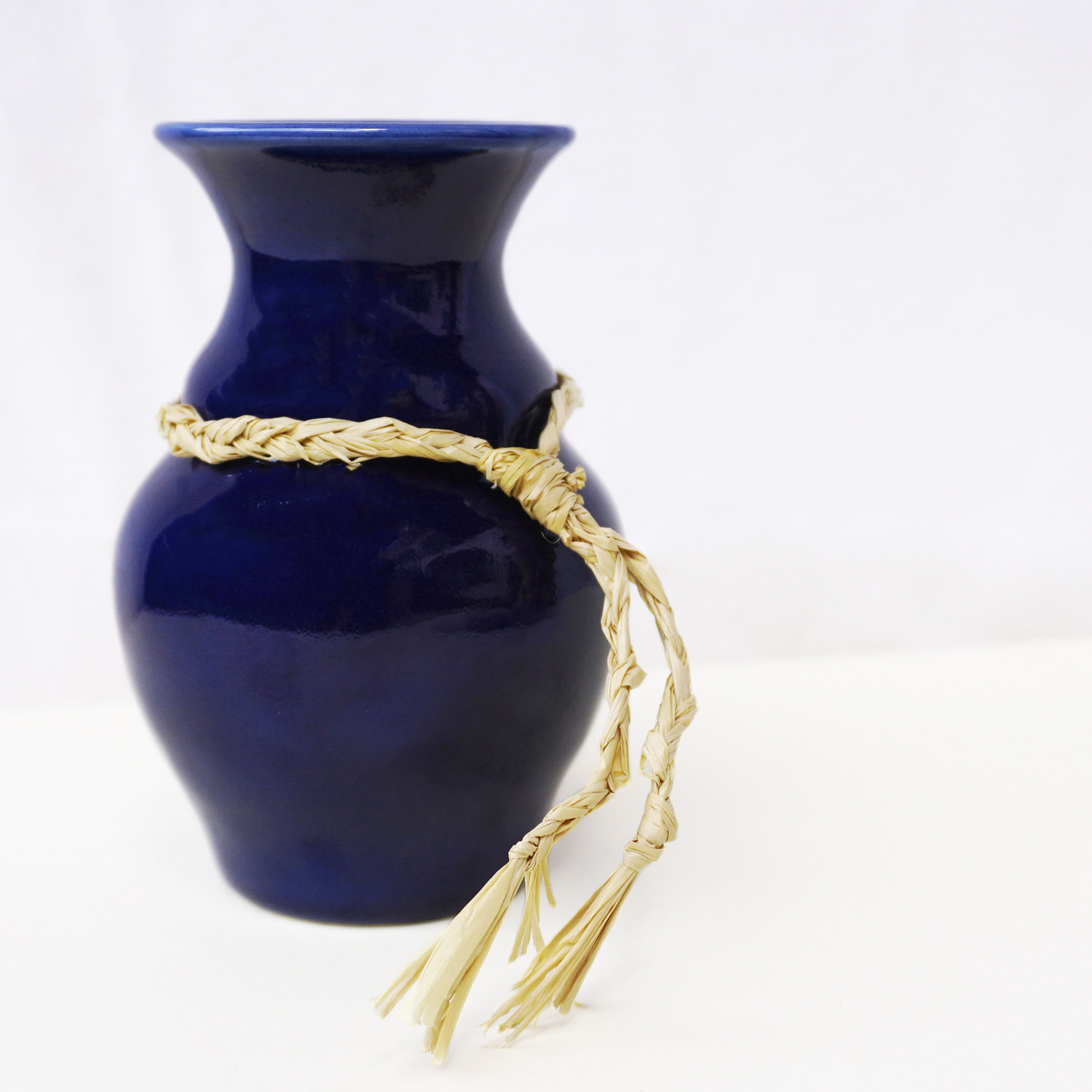 Find out who made this item
Materia is an handmade ceramics project founded by Chiara Cioffi, an interior designer based in Milan but originally from Irpinia.
After various working experiences in the fashion industry, Chiara began to focus her attention on the creative search for organic and primitive forms that recall her roots and childhood memories.
A path that makes her rediscover the value of craftsmanship, the slowness of rural life, the respect for nature and its resources. Thus, from the exploration of these values, Materia was born.
From her work emerges a contemporary approach to ceramics, but one that is strongly contaminated by the traditions of Campania craftsmanship, such as crochet or lace, which come from her family roots.