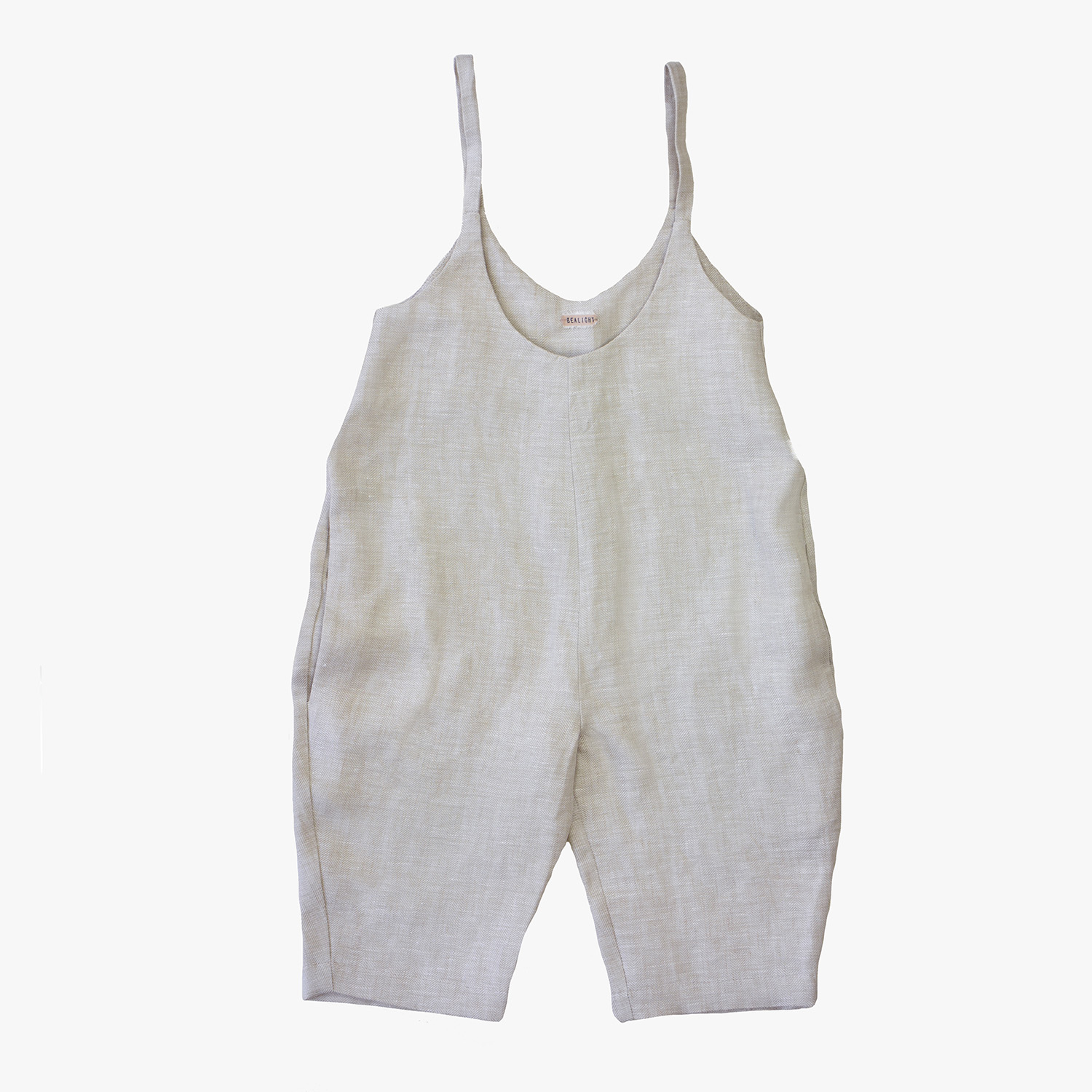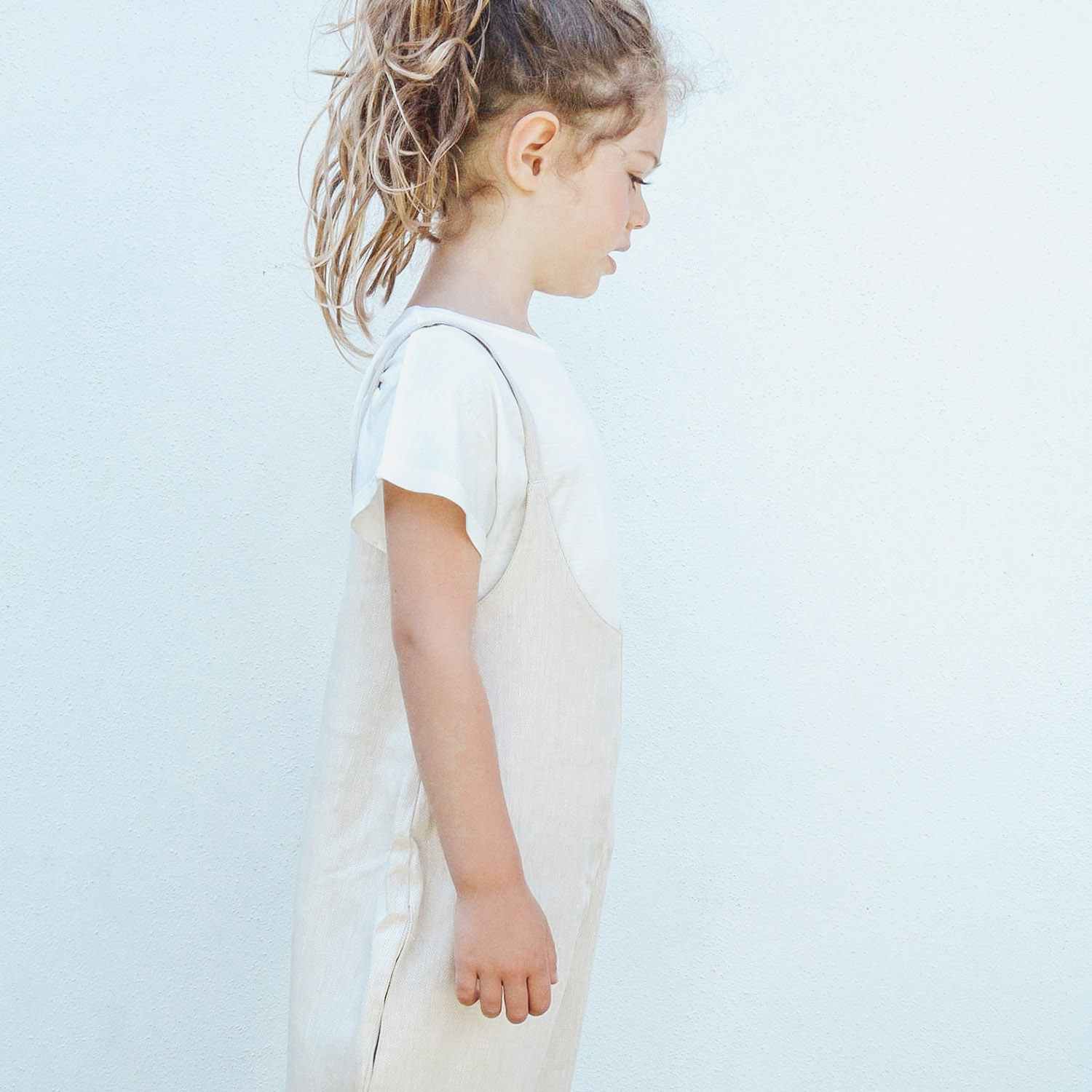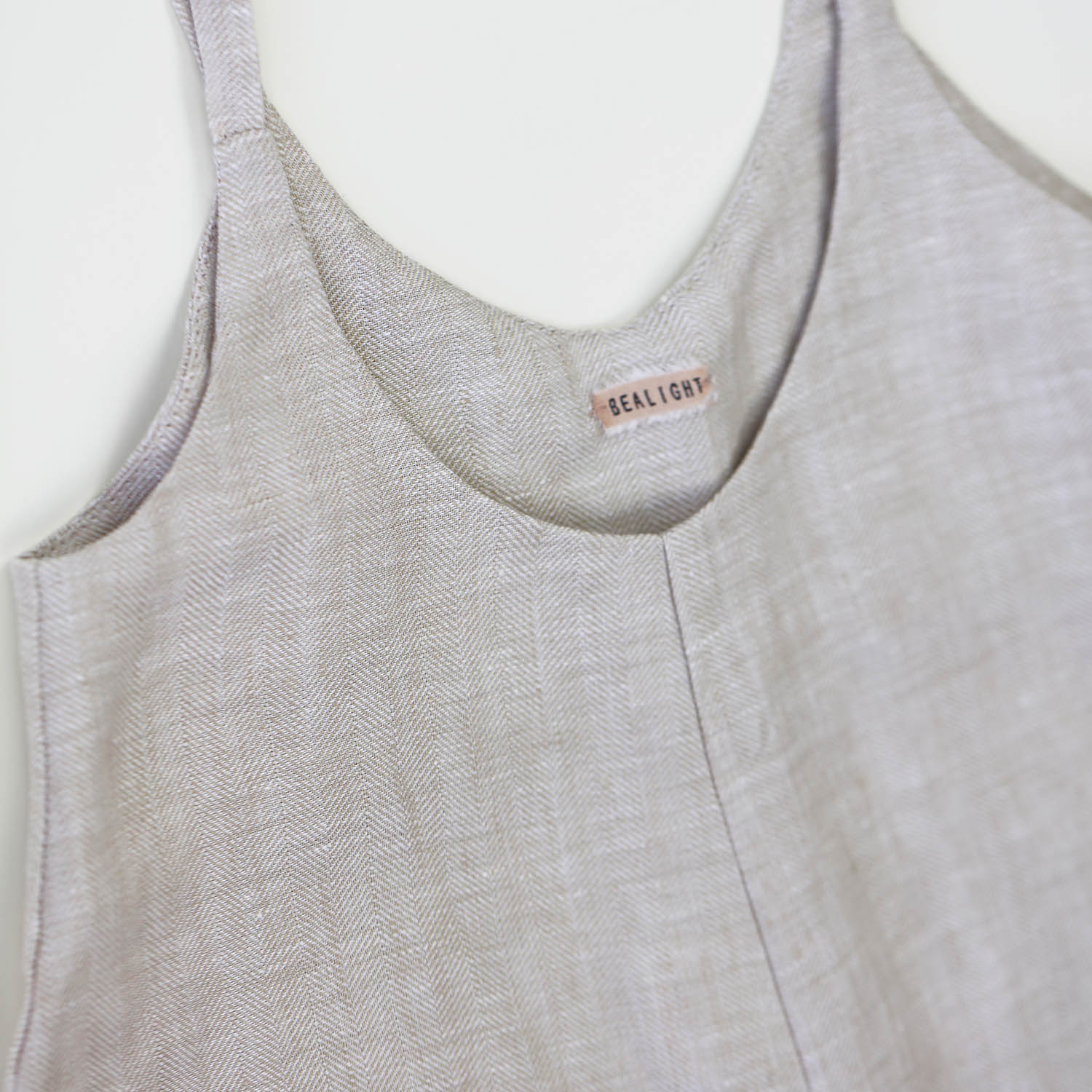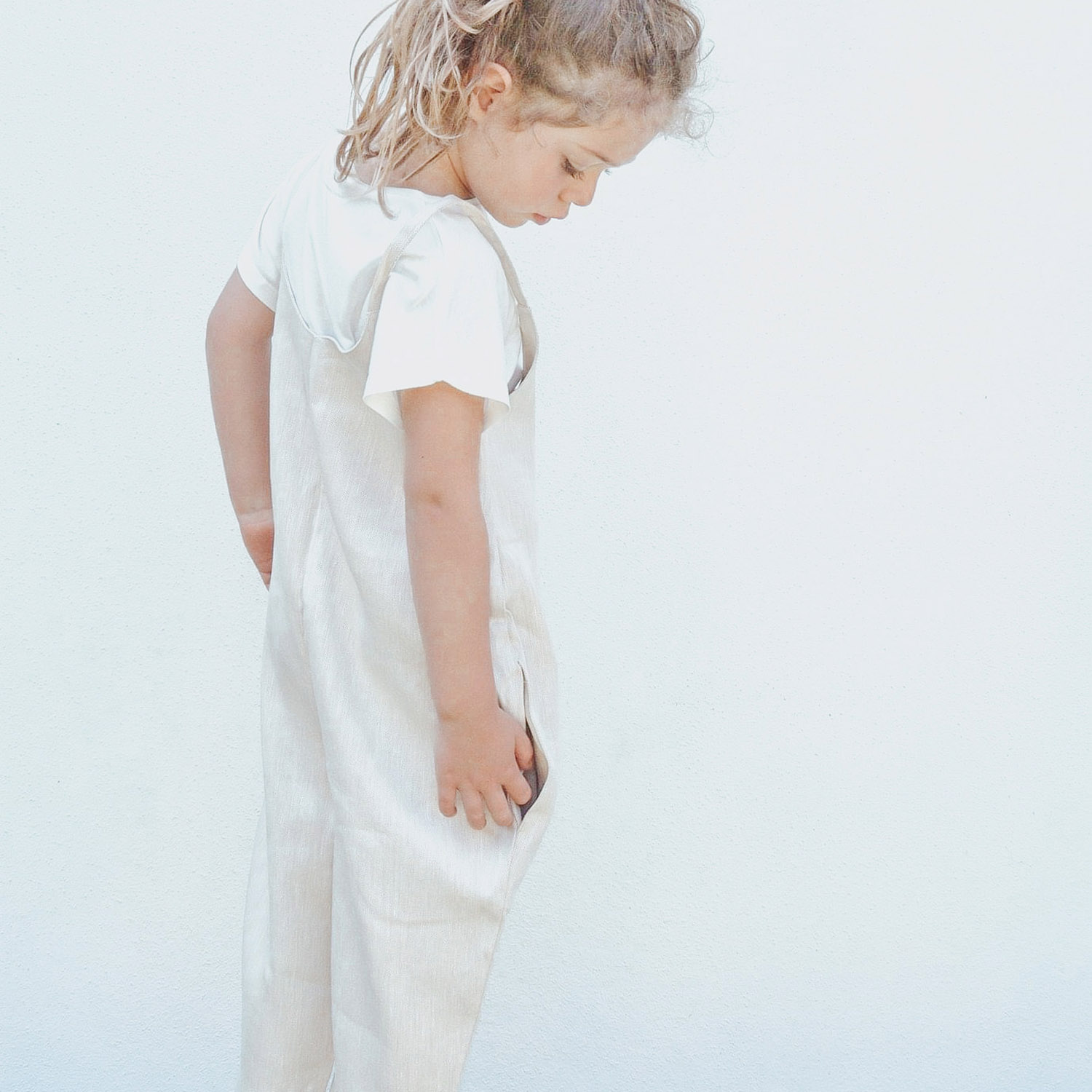 Overalls Isidora beige and Niki T-shirt
This outfit is made up of the Isidora dungarees in fine sanforized linen and the Niki modal fibre T-shirt with a kimono cut and a soft and comfortable fit on the skin.
Sanforization is a textile finishing treatment carried out in the piece in order to increase the dimensional stability of the fabric during washing. When washed, a garment made from a sanforized fabric will have no or less shrinkage than one made from a non-sanforized fabric.
The dungarees have a comfortable, non-slouchy cut with side pockets, thin sewn-in braces and are worn with a long-sleeved T-shirt or sweater.
It has been made from a fresh, yet very durable linen and is suitable for multiple seasons.
Both garments have a tailored finish.
Shipping: Shipping costs will be calculated at the purchase stage. We are the spokesperson for a community of artisans, which is why each item is shipped directly from the person who made it.
Delivery times will respect the rhythm of those who have worked on this project with care. For beautiful things you have to know how to wait.
76,00 € Euro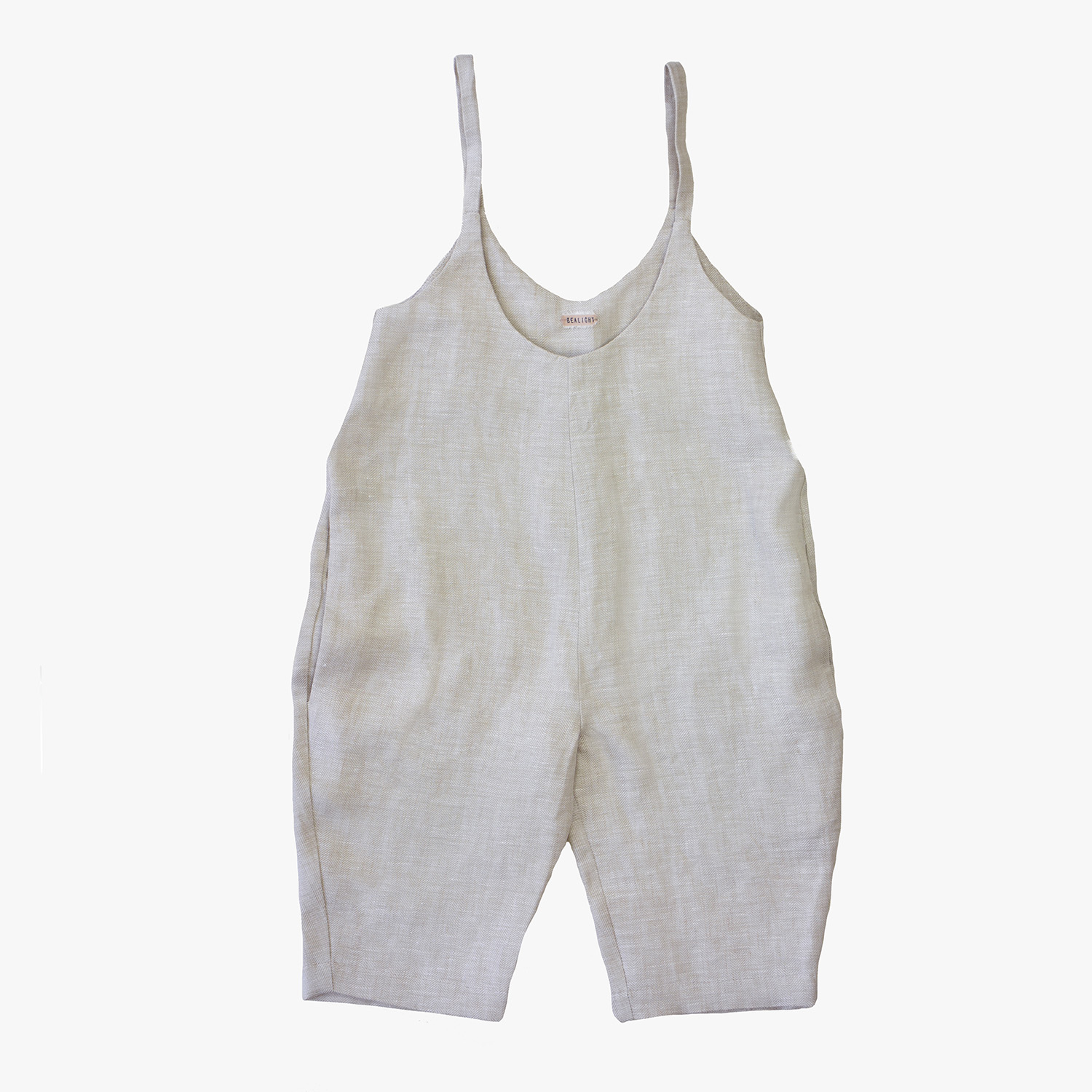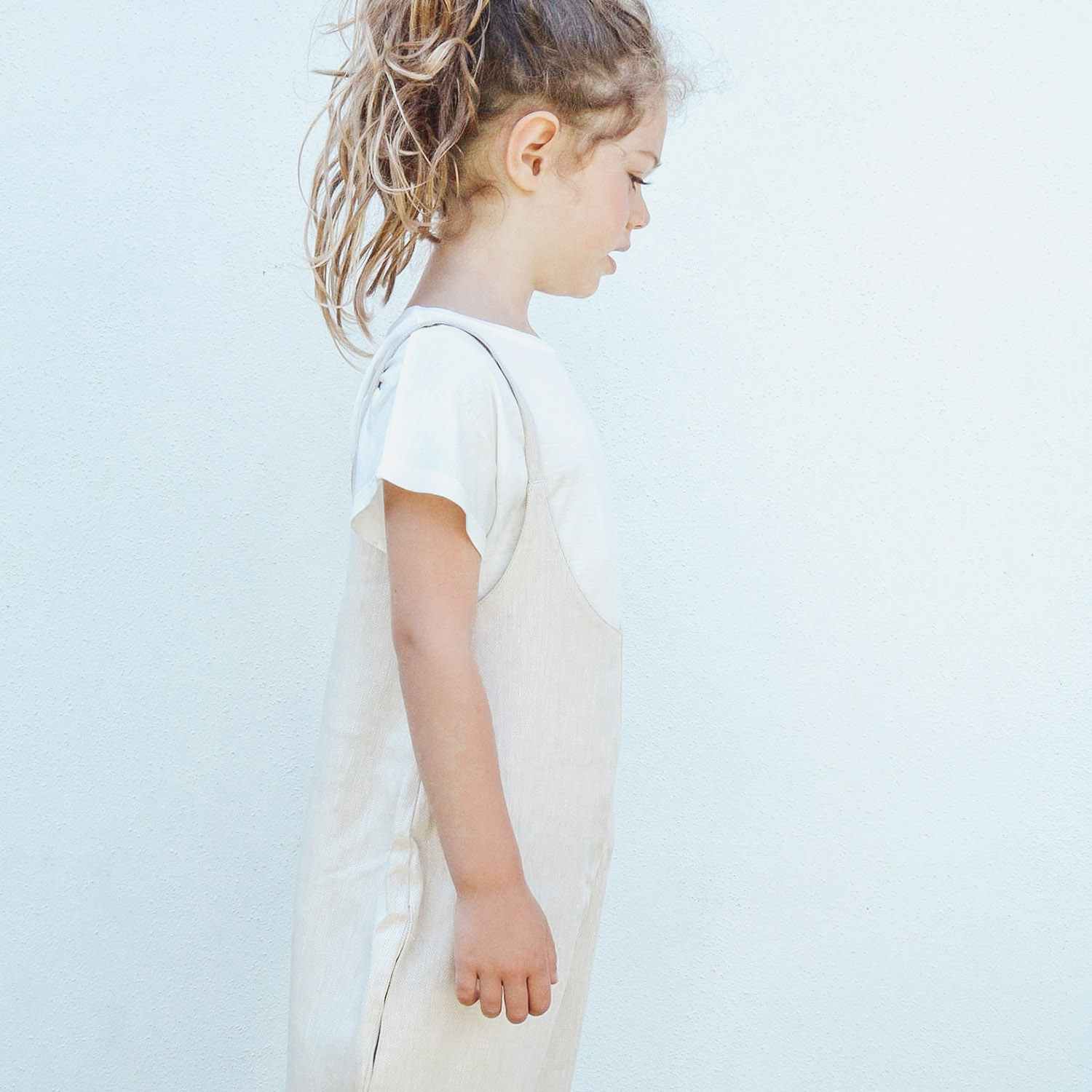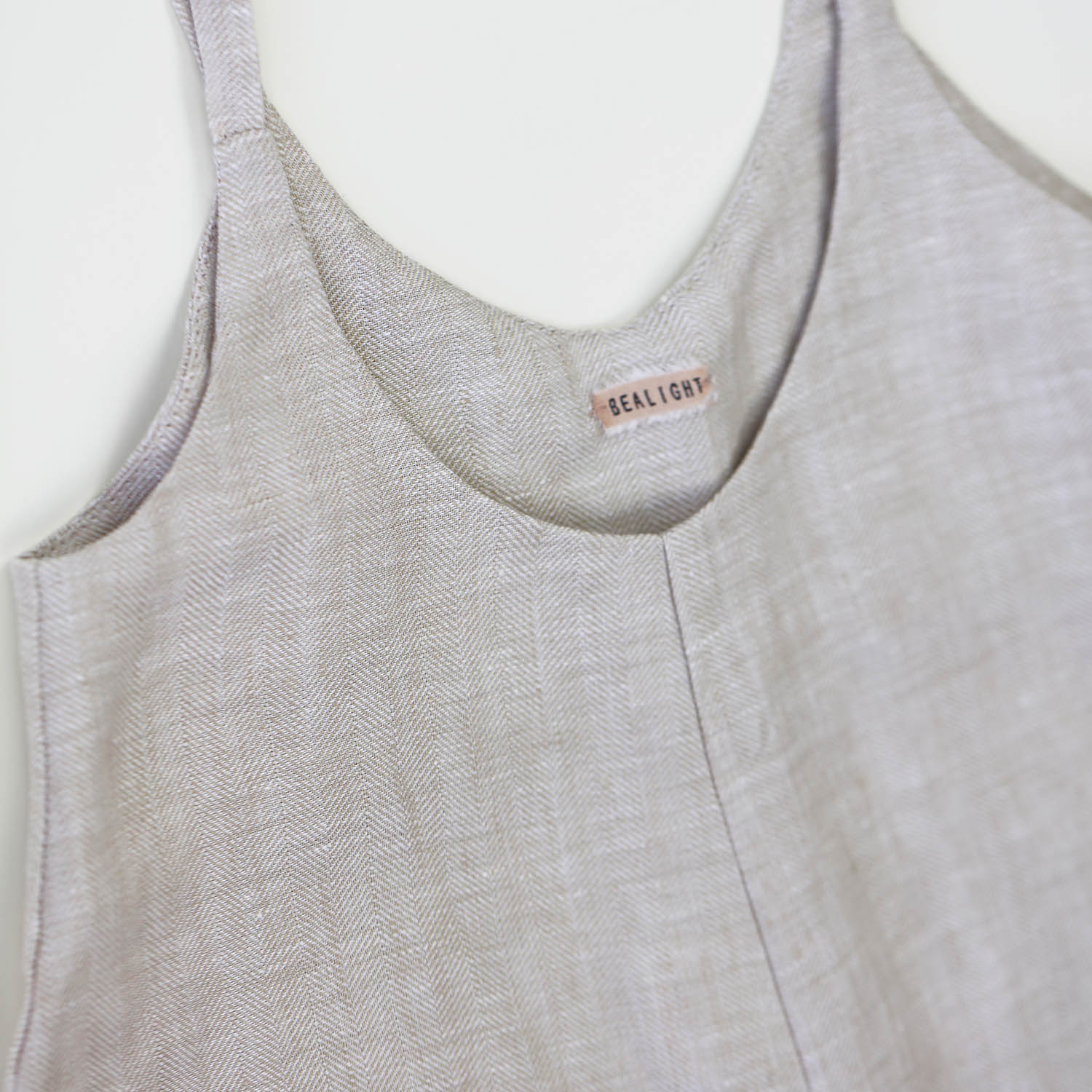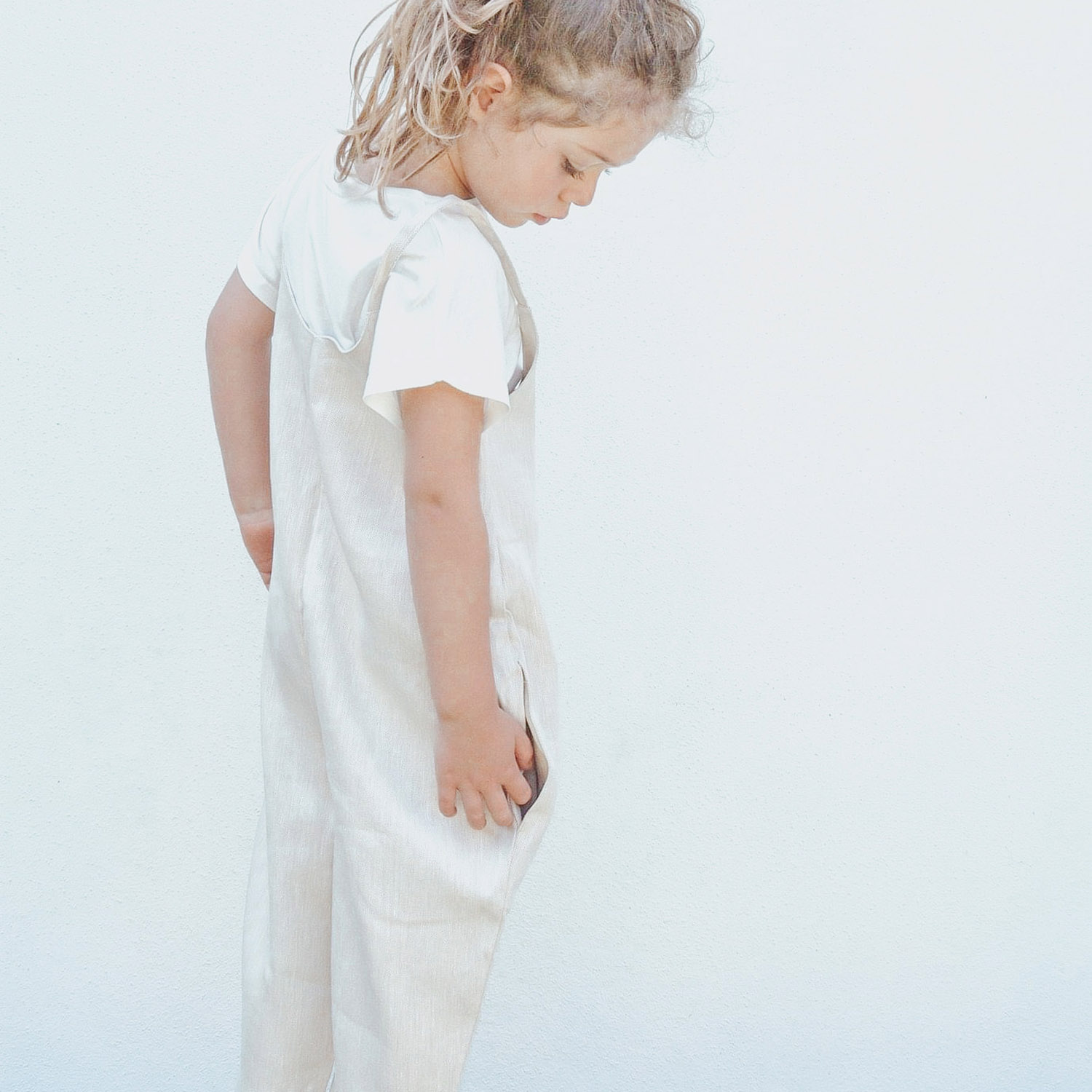 Find out who made this item
BEALIGHT is a curated made in Italy tailoring brand for children.
Maria Datei, founder of the project, decided to devote herself to this children's line after years of experience in the advertising sector, channeling all her experience and passion into this brand, whose production phases are characterized by research into fabrics, sometimes vintage or Japanese, careful development of the design of the models and meticulous study of the fits.
BEALIGHT represents the passion for small things, the details that make a difference, the scent of the changing seasons and nature that transforms.
Each fabric is selected, reasoned for quality and style, choosing noble fibers and through eco-sustainable choices.
The production, entirely made in Italy, promotes values such as slowness, respect for work, time and the environment. The collections have lines designed for children's freedom to explore the world around them.