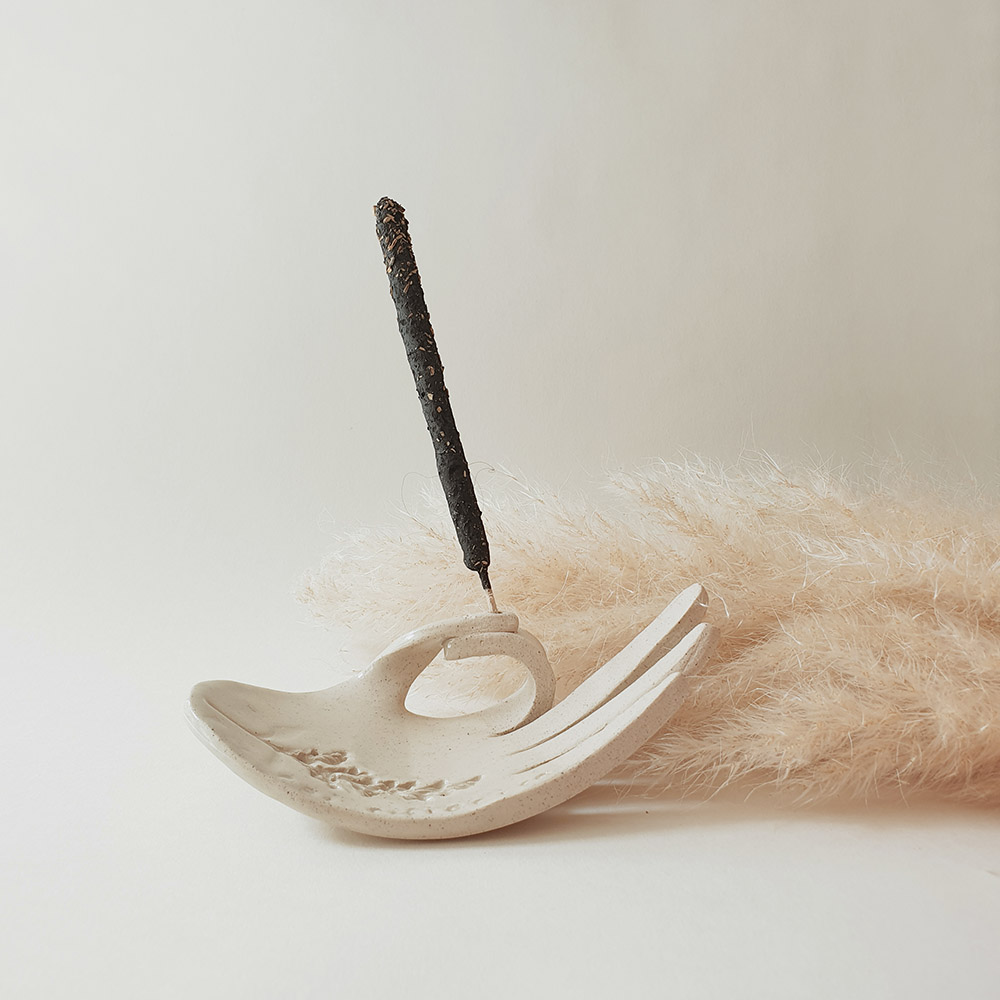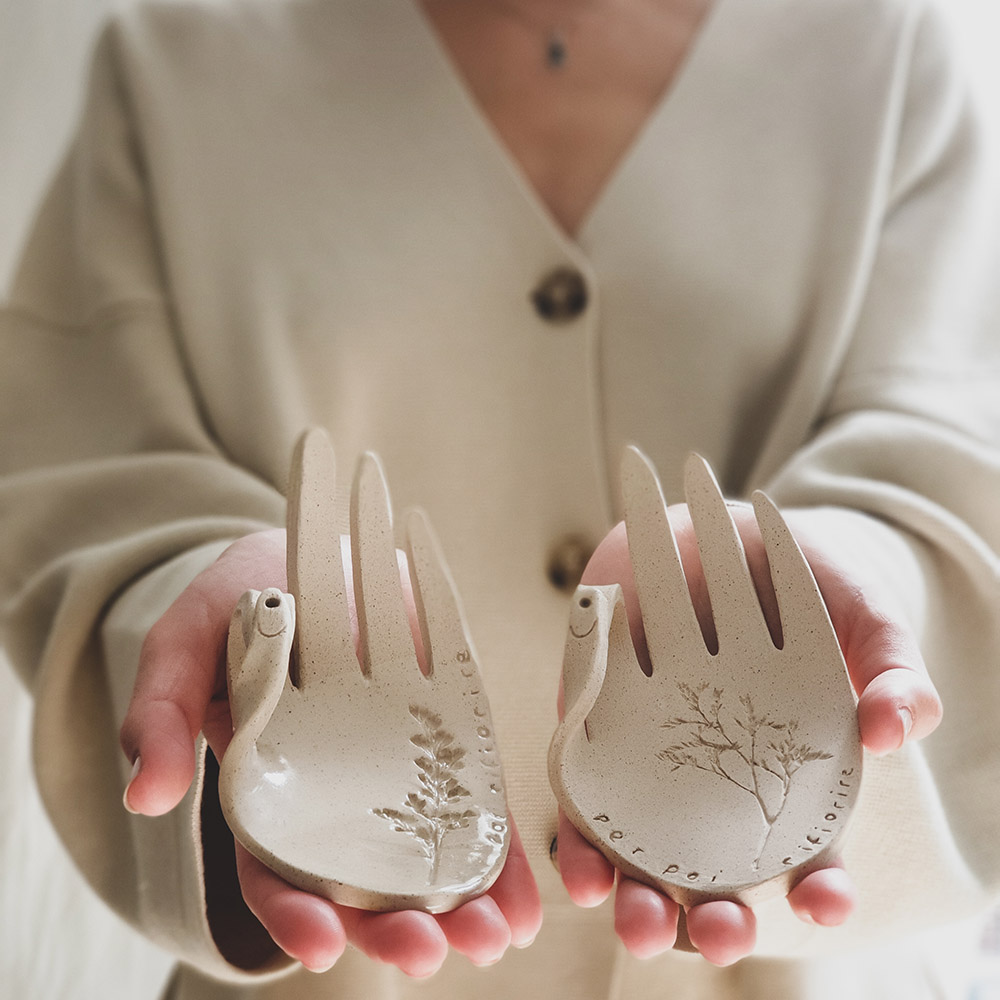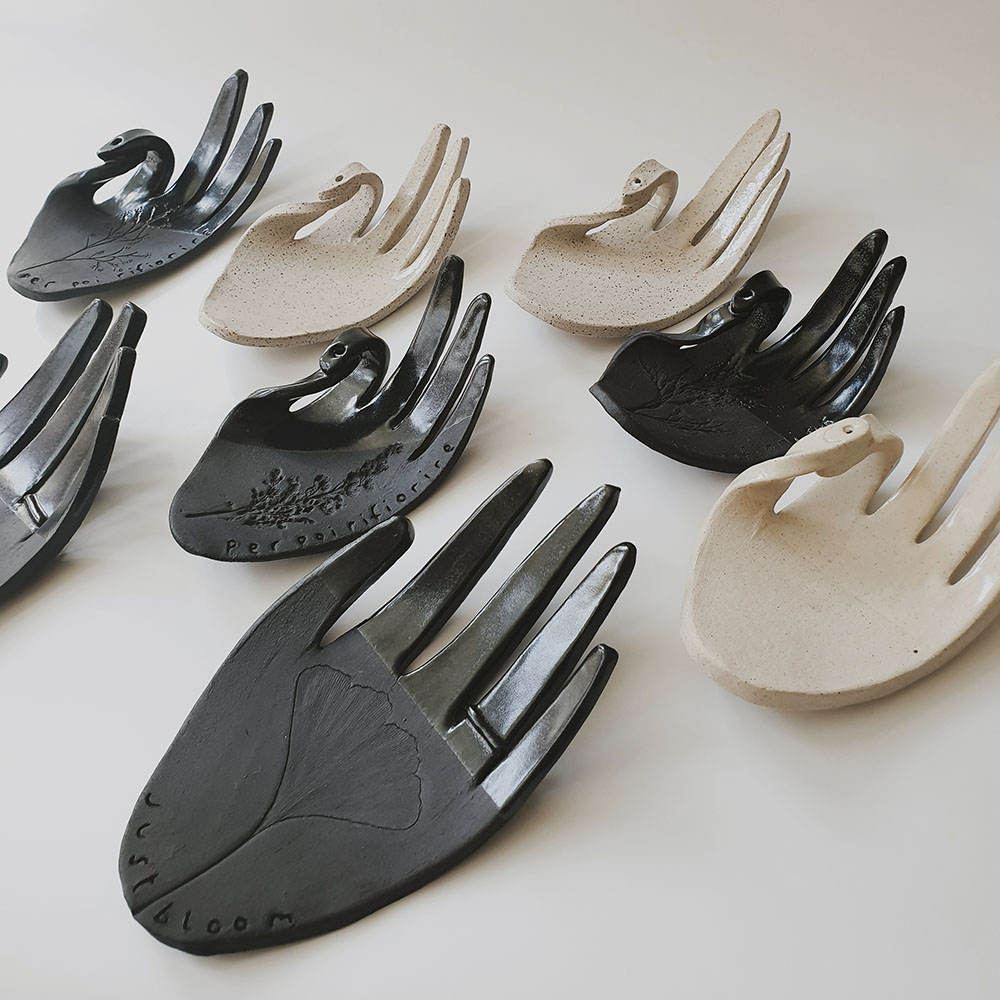 Per poi rifiorire incense handle
Incense/Sainting post burning handle.
Per poi rifiorire ceramic handles are designed for lovers of incense and holy poles.
Made entirely by hand in clay, with subsequent transparent lacquering, they have simple and essential lines.
The palm of the hand that collects the ashes is decorated with a flower engraved in the clay, symbolising ever new springs.
The printed flowers can vary, as they are picked from fields and city flower beds, or chosen from the beautiful florists who inhabit Holland – my home of the moment.
They can go in the dishwasher, but hand washing is recommended to best preserve the aesthetics of the product.
Colour: dotted ecru clay
Size: H: 4,5 cm, W: 13 cm, D: 7 cm
Shipment: Shipping costs will be calculated in the purchase phase. We are the spokespeople of a community of artisans, for this reason, each item is shipped directly from the person who produced it. Delivery times will respect the rhythm of those who have worked on this project with care. For beautiful things you have to know how to wait. 
30,00 € – 32,00 € Euro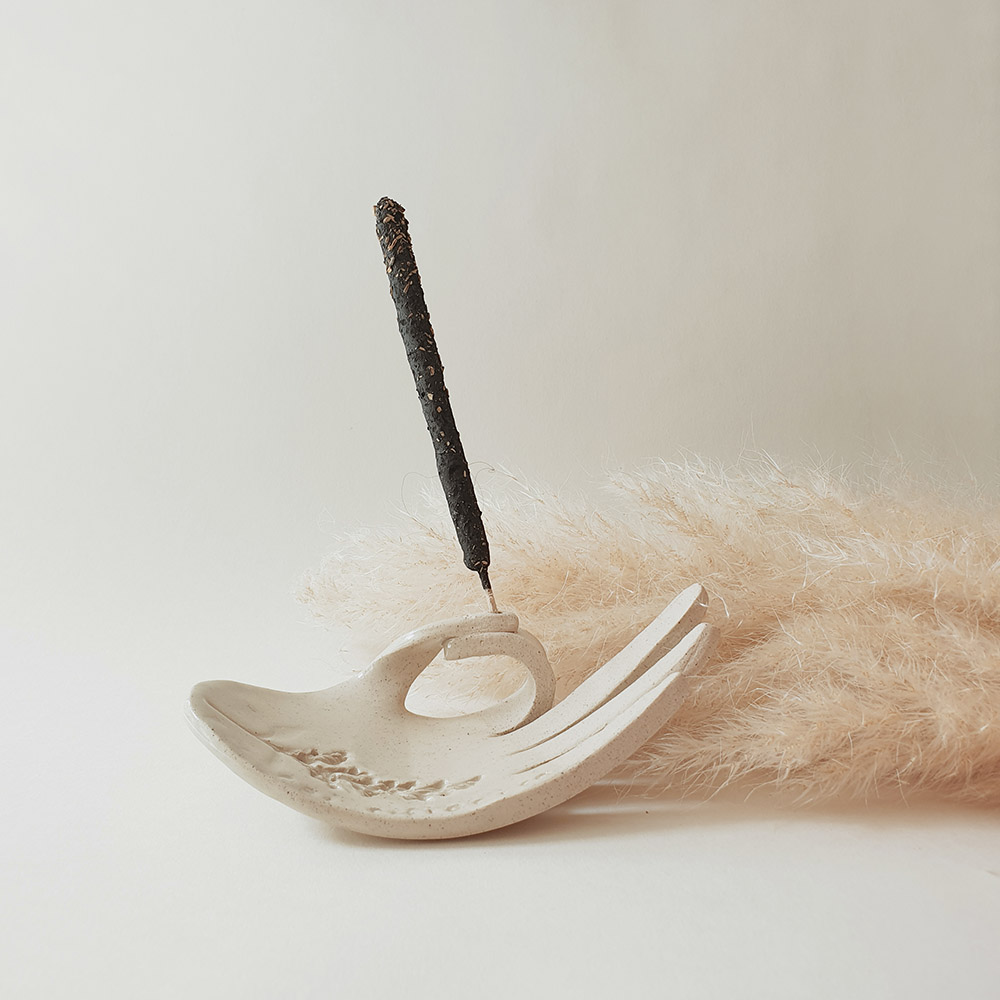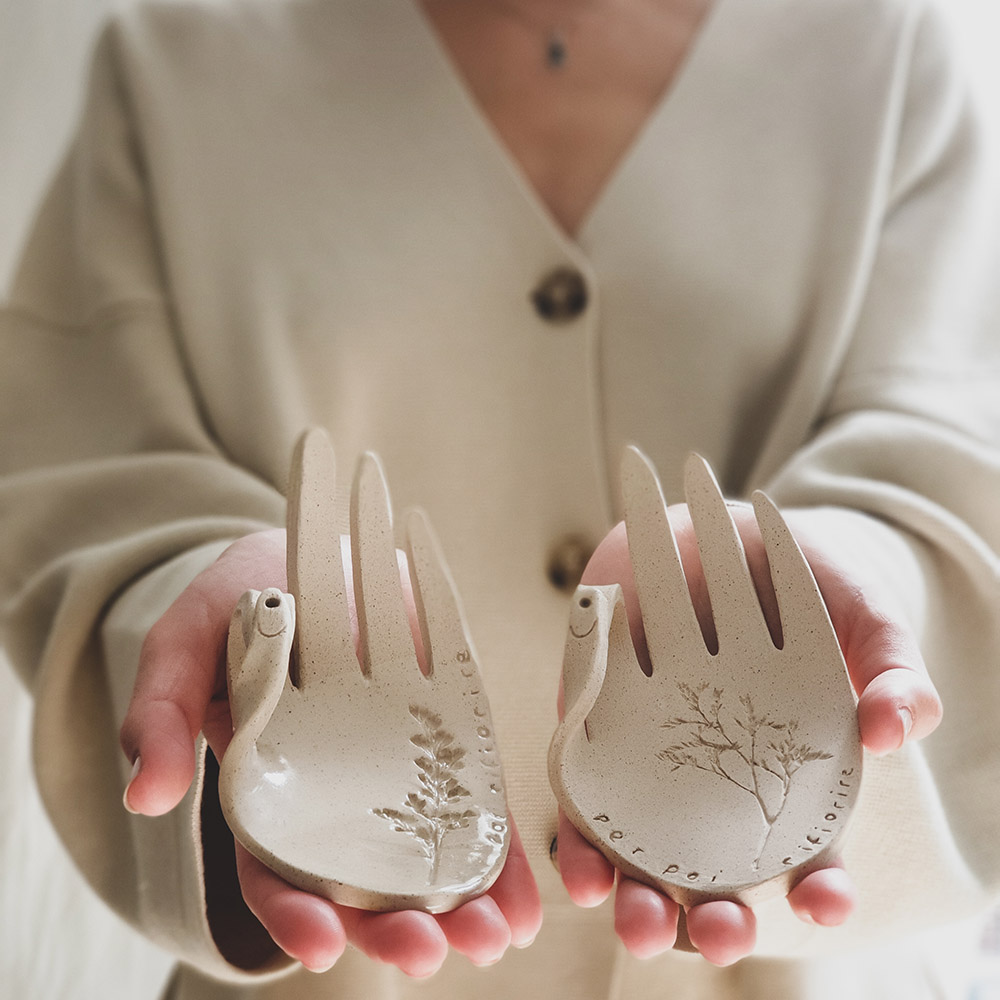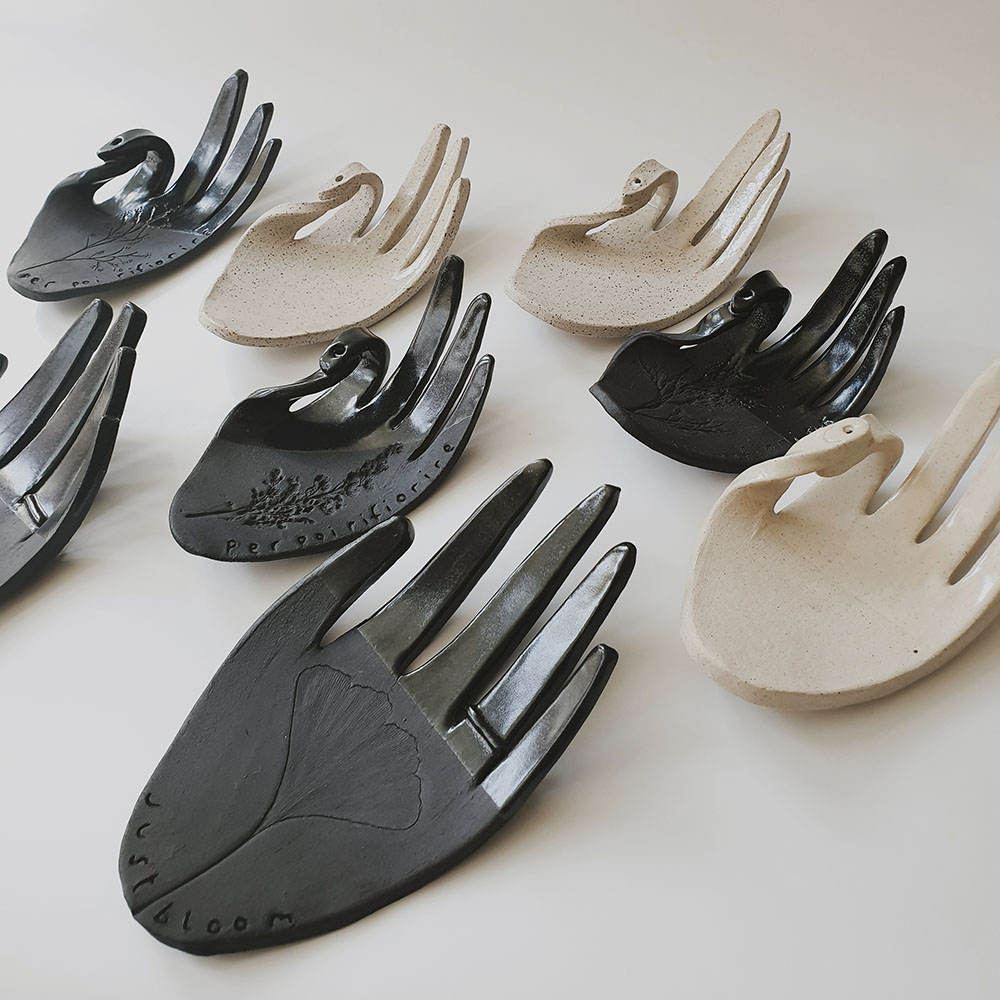 Find out who made this item
CCONTINUA is a project born in 2020 by the hands of Chiara Caselli, an Interior Designer based in Amsterdam with the heart in Italy.
Chiara merges in her ceramic pieces her Italian roots related to the manufacturing of terracotta, with the love for art and the cultural treasures collected during her trips.
The result are unique, minimal, timeless pieces and essential lines, which belong to the daily use of the home and its heart, the kitchen.