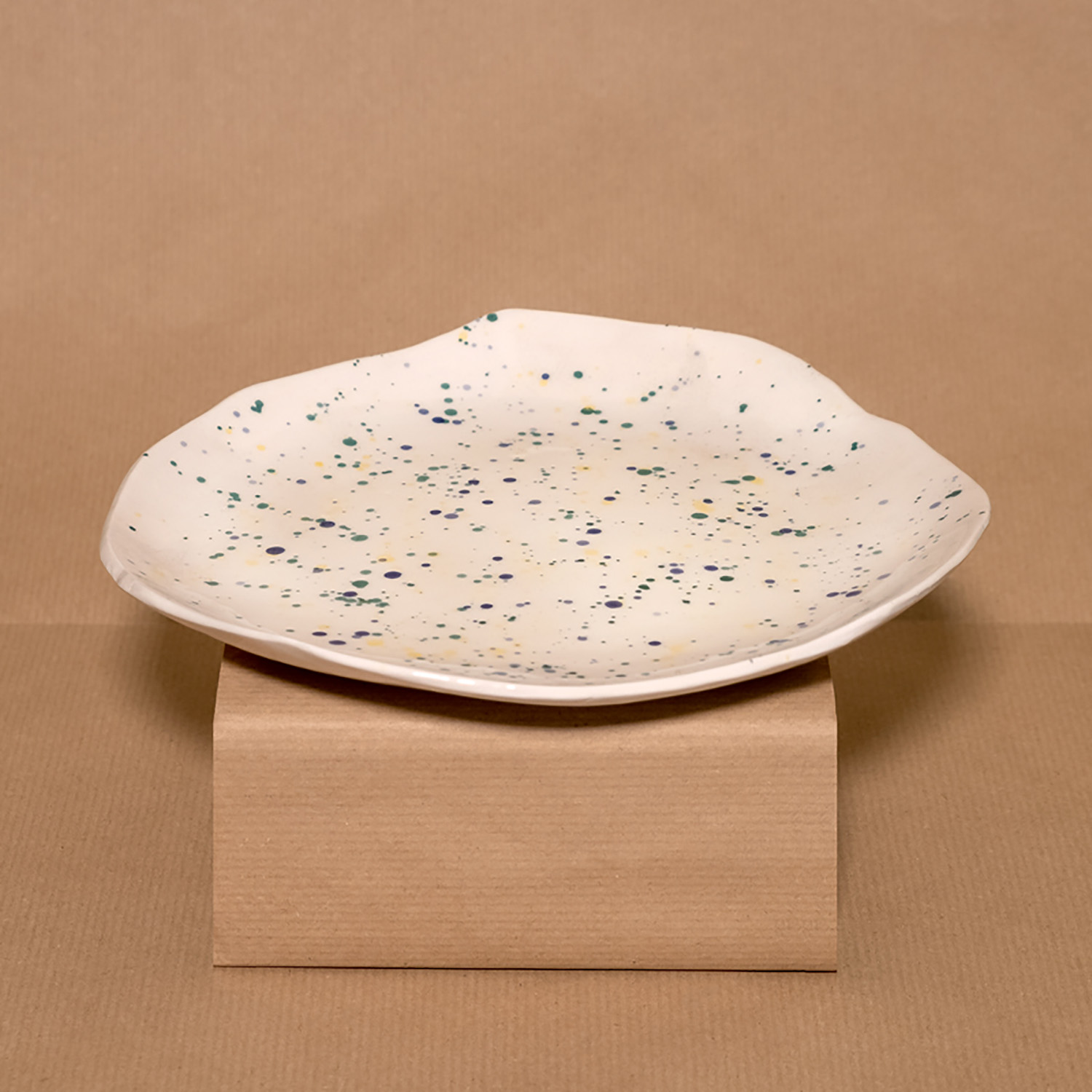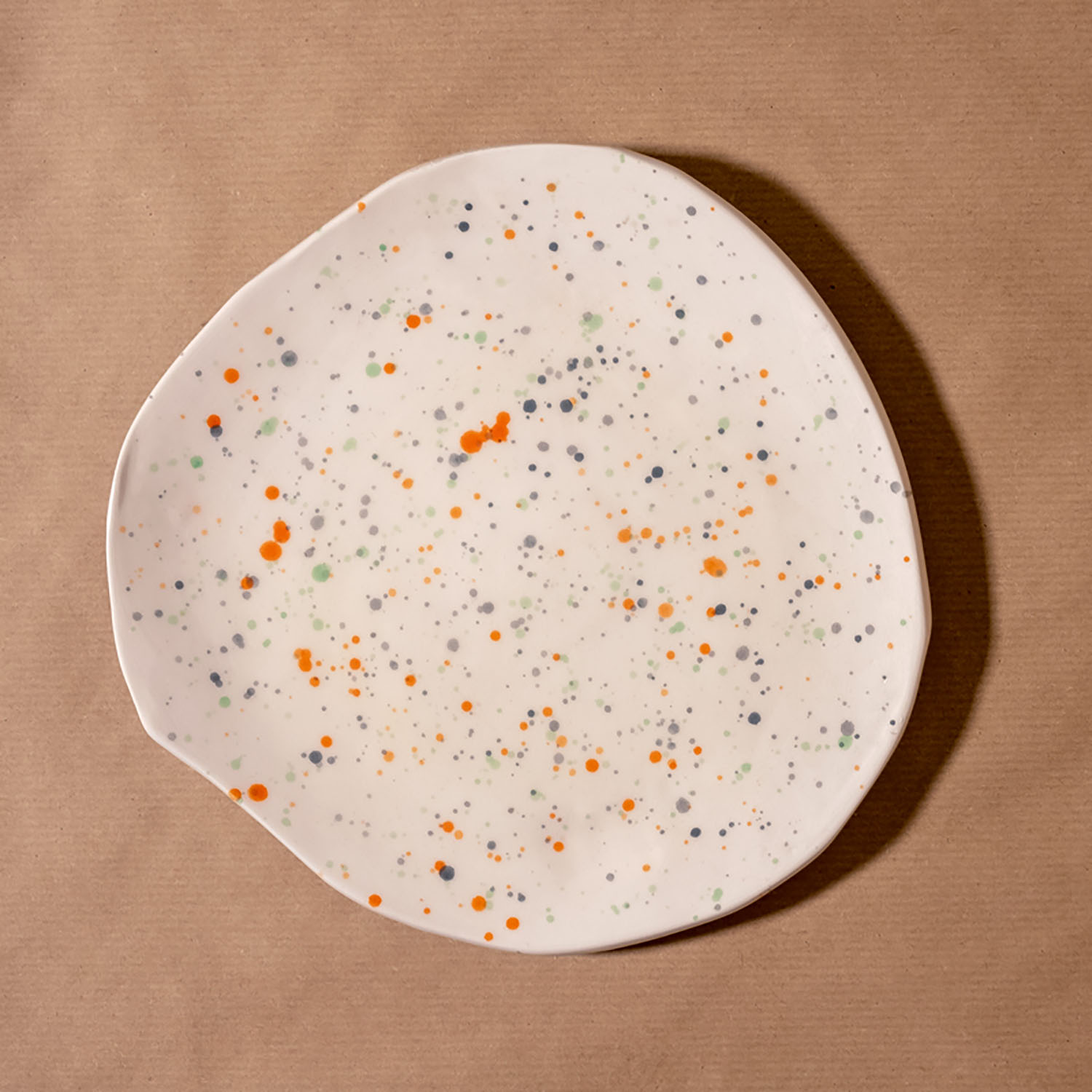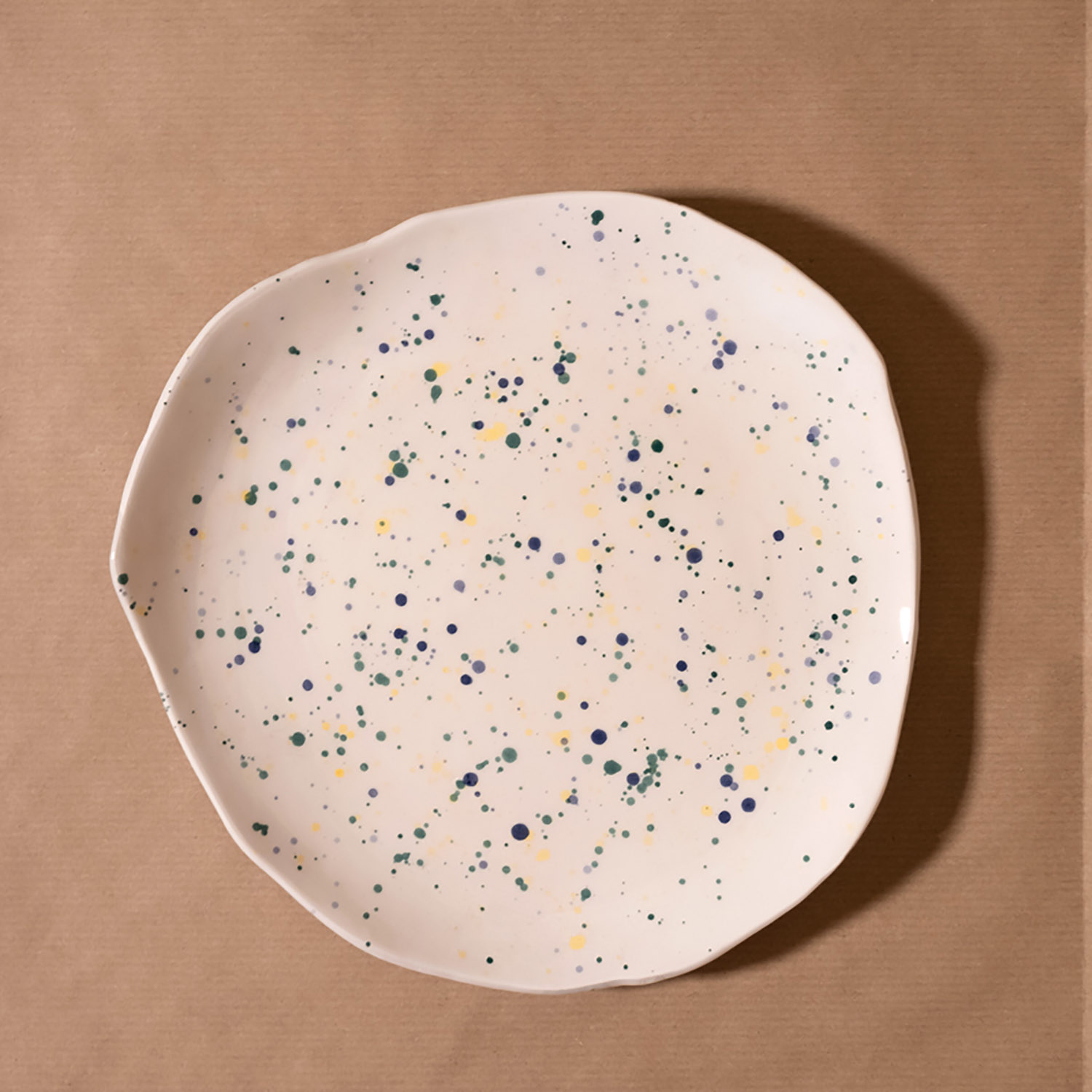 Plate Sud
Plates and bowls with irregular profiles, worked with slabs and pinched balls of white earthenware. The thickness of the material makes these objects resistant, practical and ready for domestic and food use.
The colouring, which gives the line its name, is achieved with a chromatic overlay given by the dripping of diluted colours.
Measurements: ø 20cm, H 2cm
Shipping: Shipping costs will be calculated in the purchase phase. We are the spokesperson for a community of artisans, so each item is shipped directly from the person who produced it.
Delivery times will respect the rhythm of those who have worked on this project with care.
For beautiful things you have to know how to wait.
21,00 € – 31,00 € Euro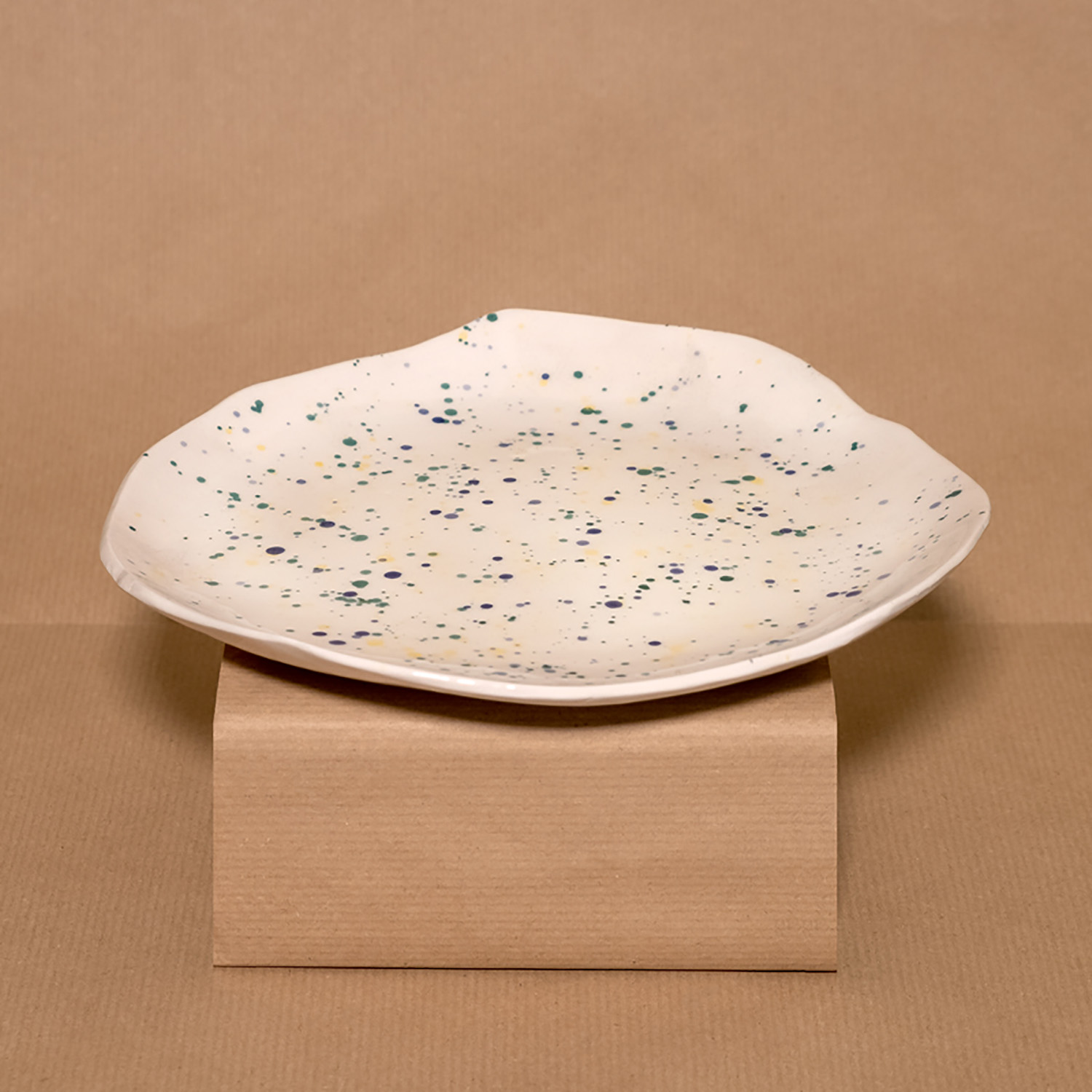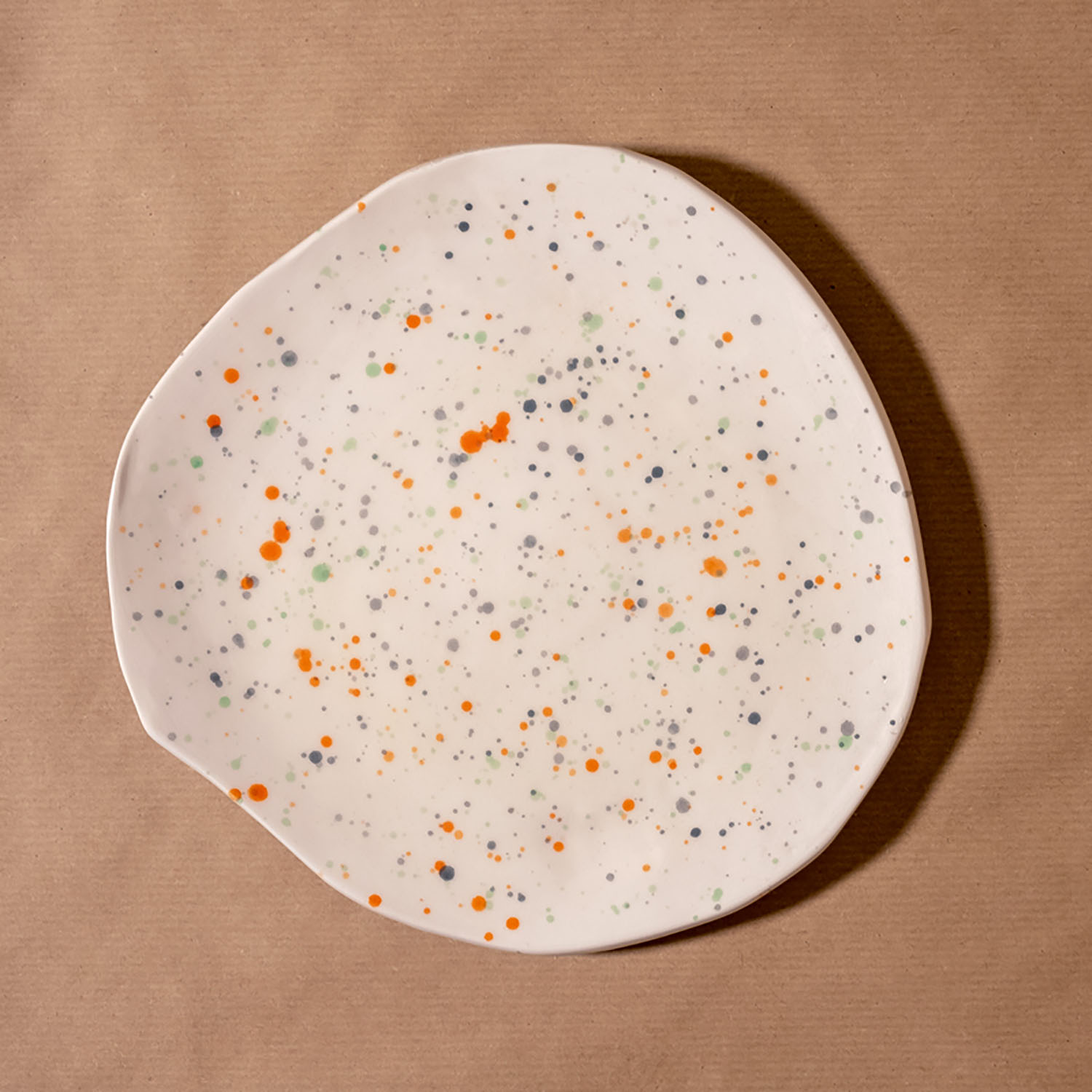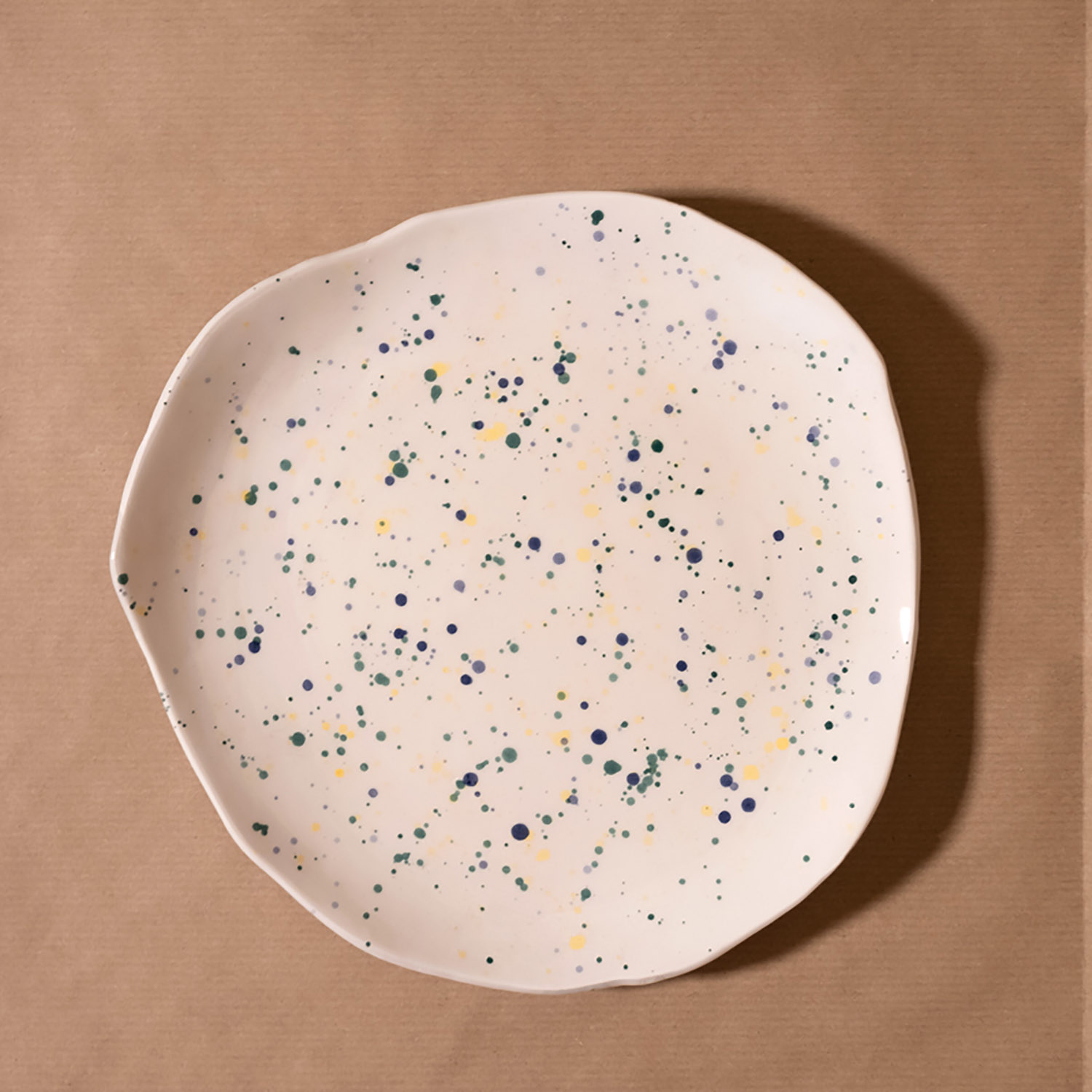 Find out who made this item
ÙTOL is a young brand of handmade ceramics born between Rome and the Val di Fassa, by the hands of David Romelli and Flavio Rossi.
The name of this young brand has Latin origins and describes its essence: in fact, it means "useful", because at the base of the project there is the strong conviction that art and craftsmanship have to confront with everyday use, bringing the beauty of form, colours and materials into everyday life.
ÙTOL transmits cultural importance and aesthetic qualities to the objects created, going beyond simple decoration and extending its idea of beauty to the widest possible audience and to maximum enjoyment through craftsmanship. all objects are handmade with care and for this reason, they can be considered unique and special pieces but can be used to bring quality and beauty to our everyday life.