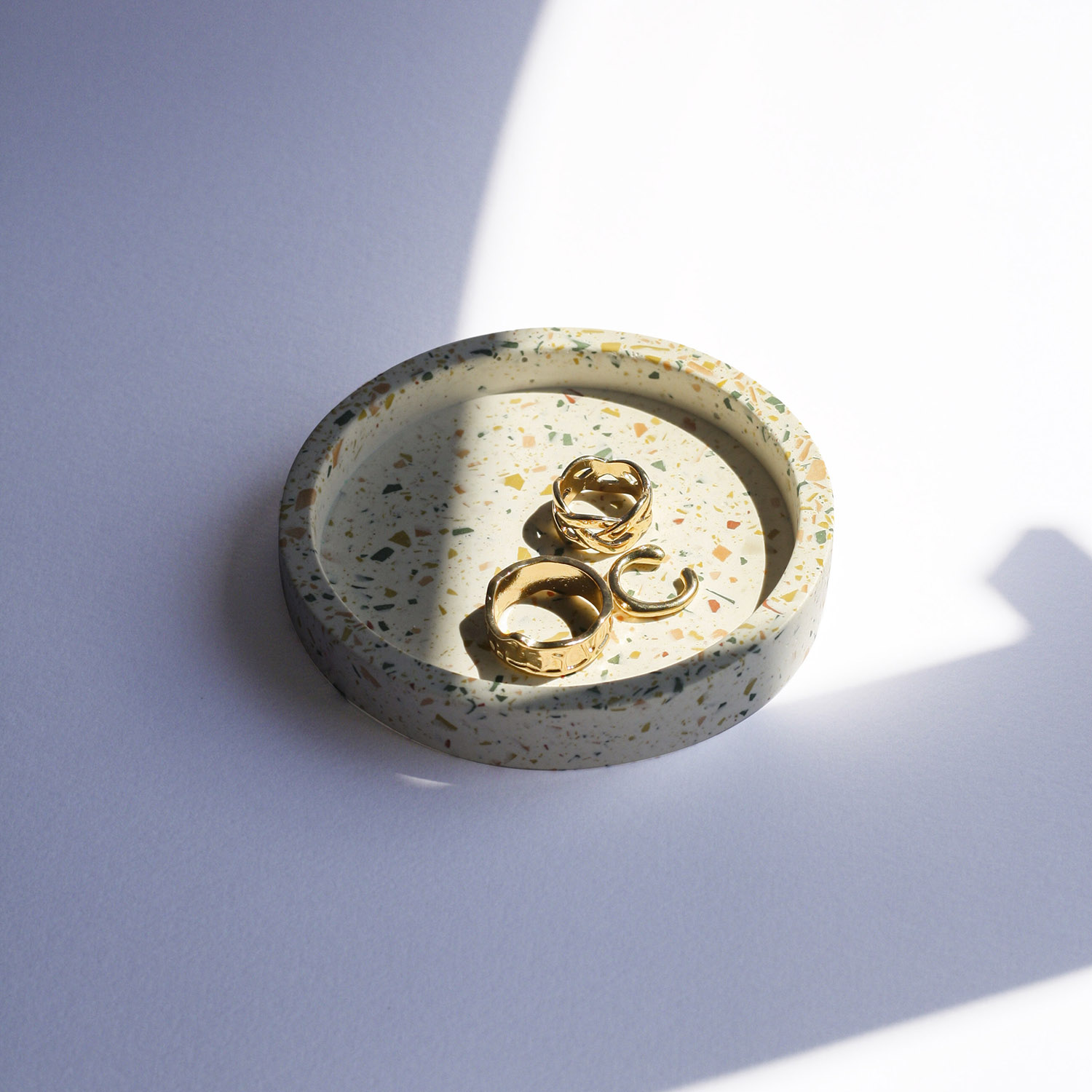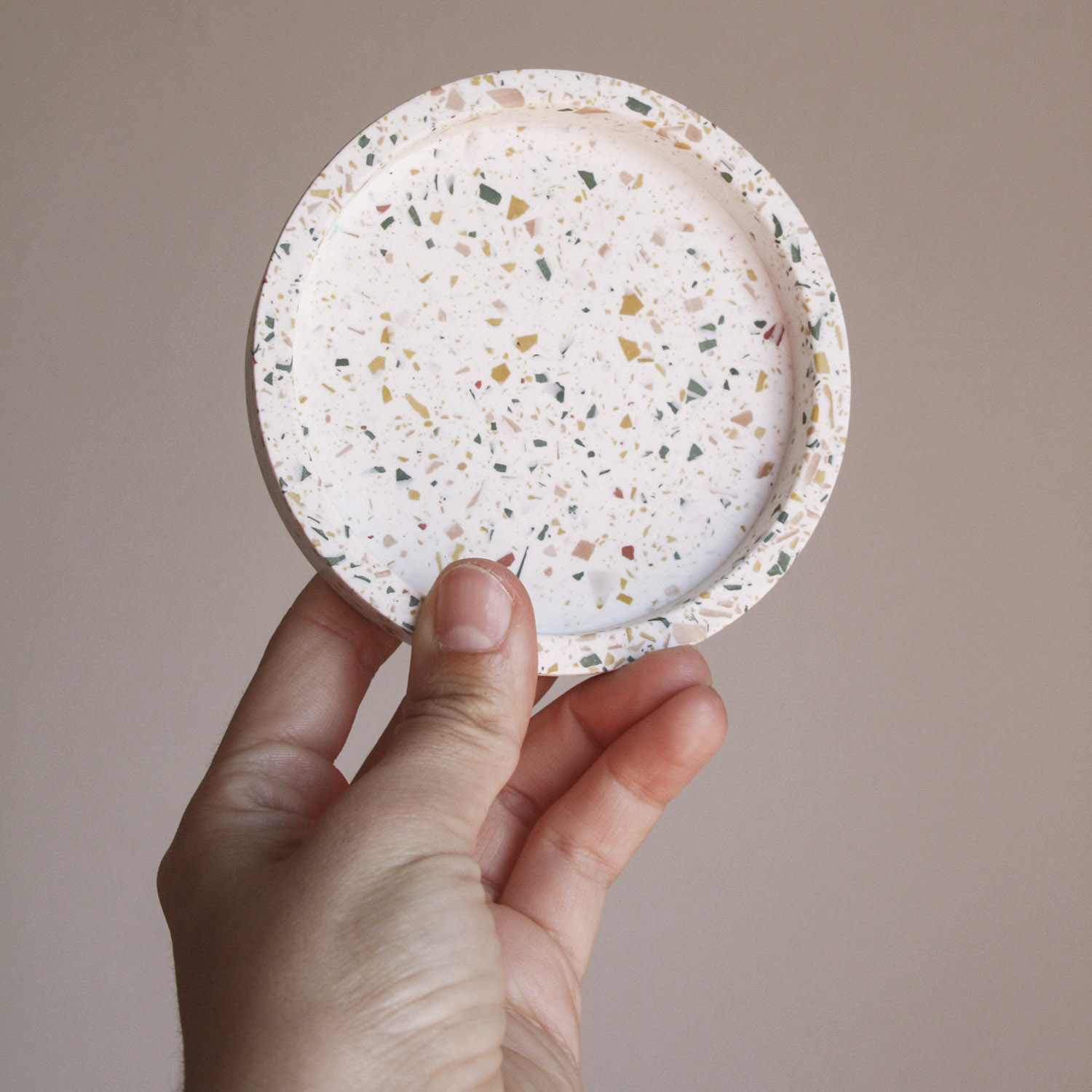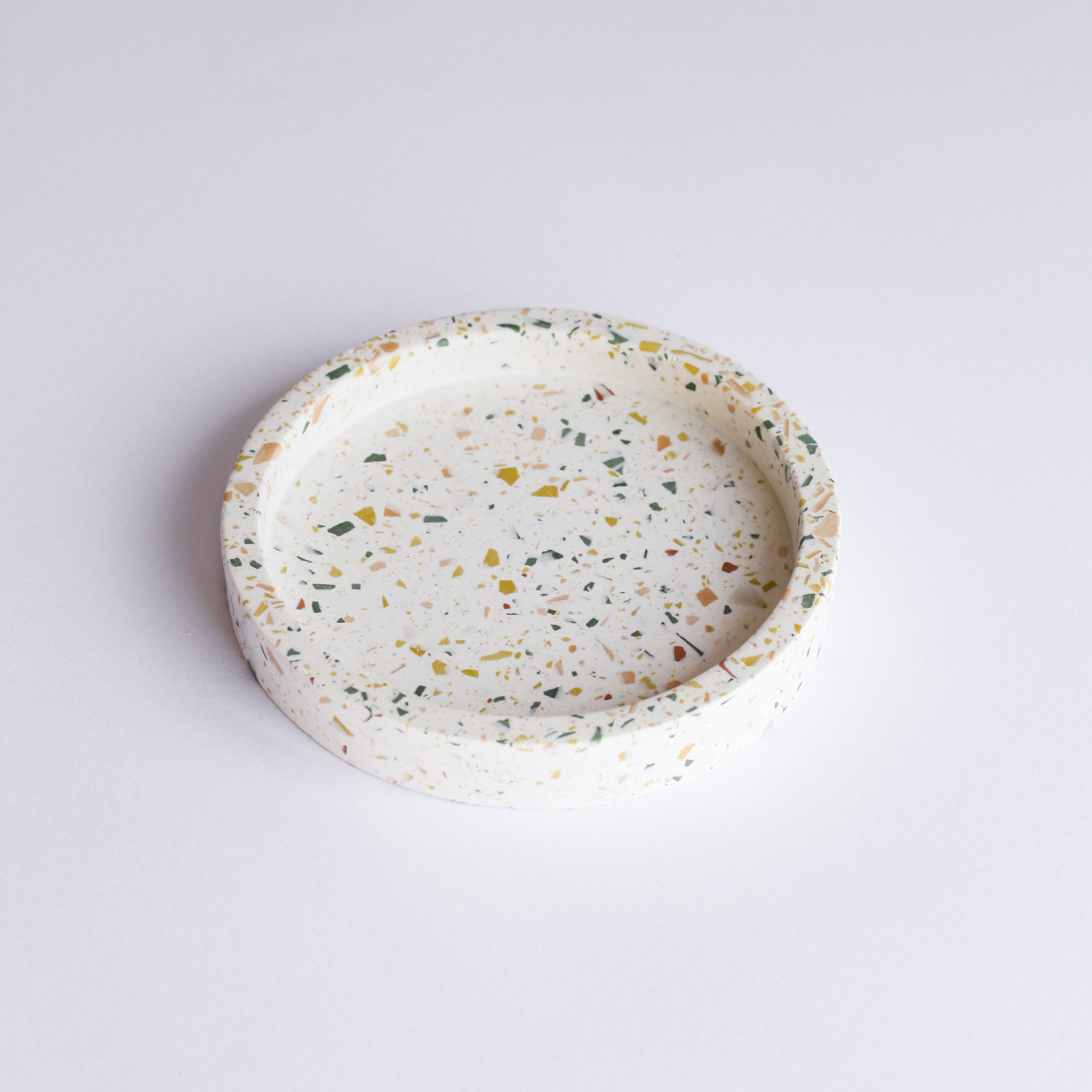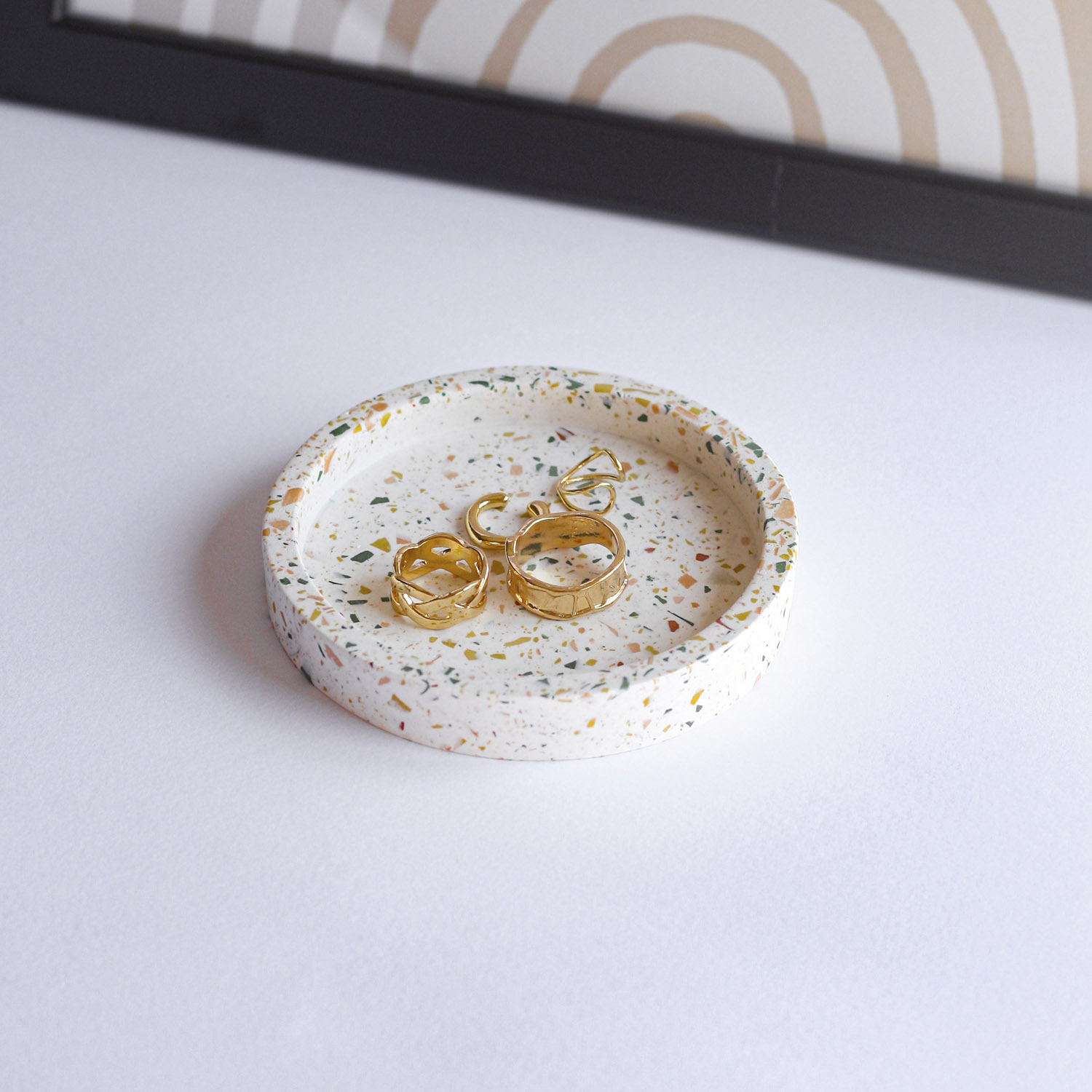 Pocket emptier small Barcelona
Handmade Jesmonite pocket emptier.
Colour: cream base with mustard, green, brick, powder inserts
Dimensions: ø outside 10 cm, ø inside 8 cm, 1,5 cm height
Each item is handmade and polished in our studio.
Each piece is unique, which is why the item ordered may differ slightly from the one in the photo. Small holes and imperfections are due to the natural process of solidification of the product, therefore they are inevitable features that make each item unique and handmade.
The material used is eco-friendly and non-toxic, we are committed to ensuring sustainable and recyclable packaging.
N.B:
As each product is handmade, it requires care and time to guarantee an excellent service, the time needed to make it is about a week, plus 3 to 5 working days for shipping.
Shipping: Shipping costs will be calculated at the time of purchase. We are the spokesperson for a community of artisans, so each item is shipped directly from the person who produced it. Delivery times will respect the rhythm of those who have worked on this project with care. For beautiful things you have to know how to wait.
20,00 € Euro
2 in stock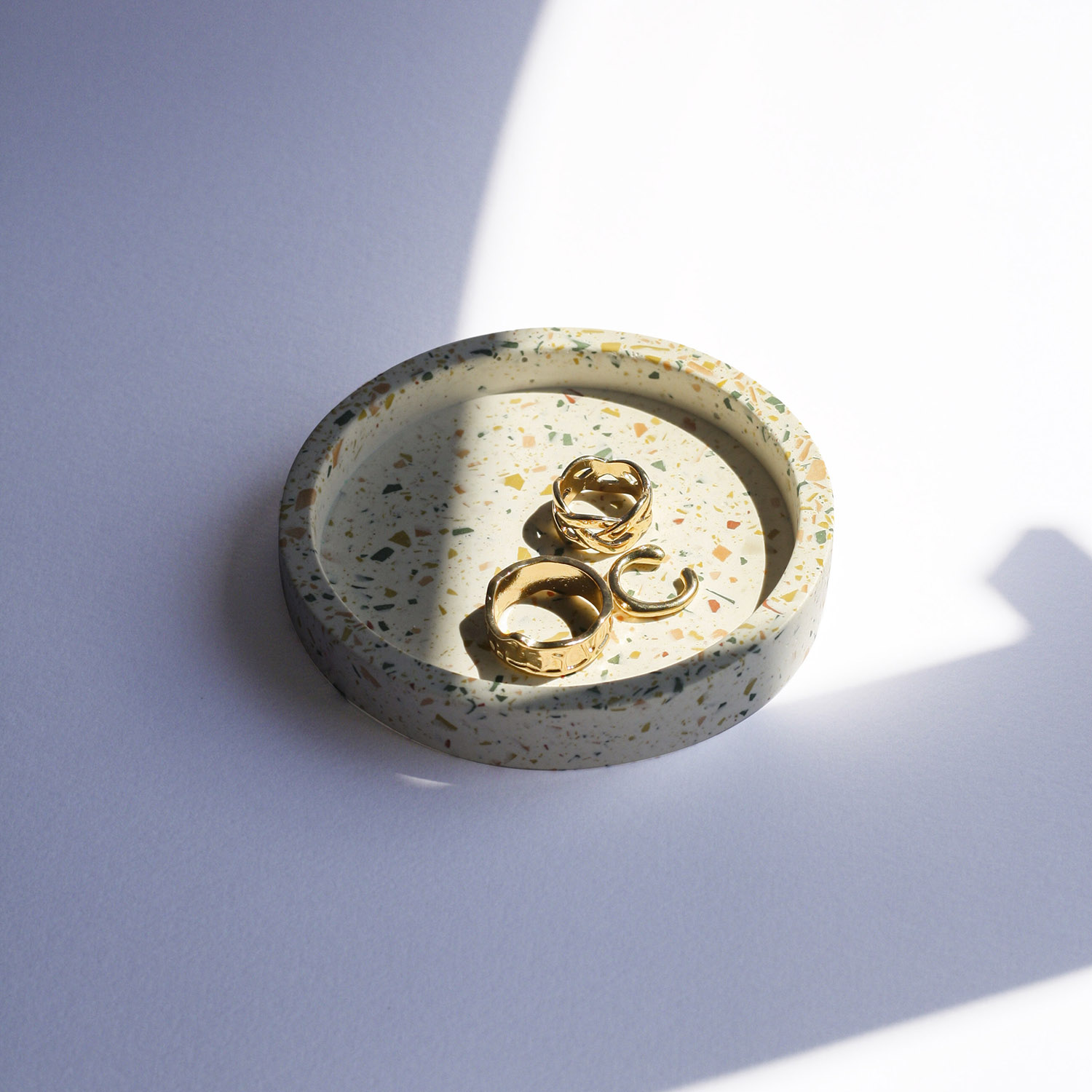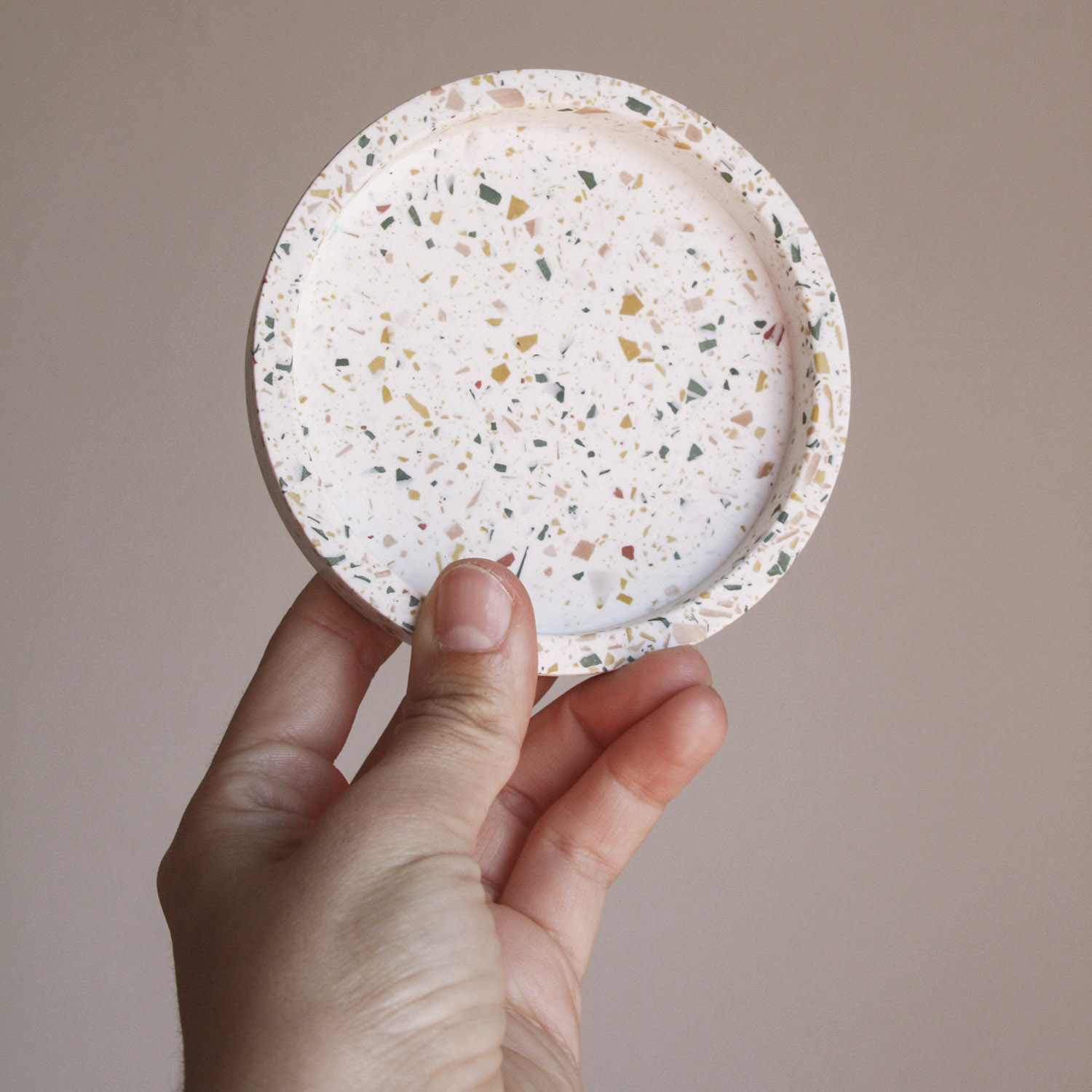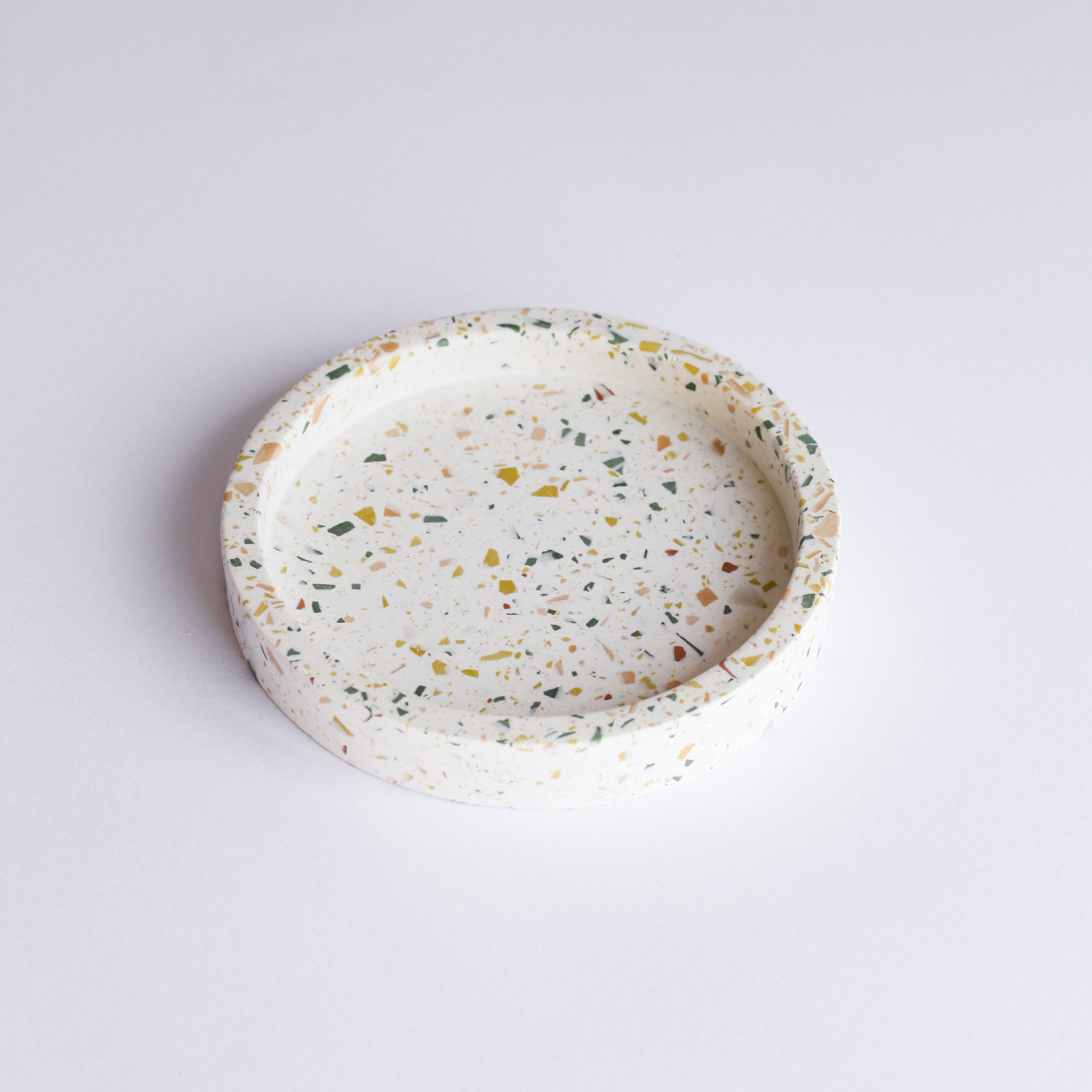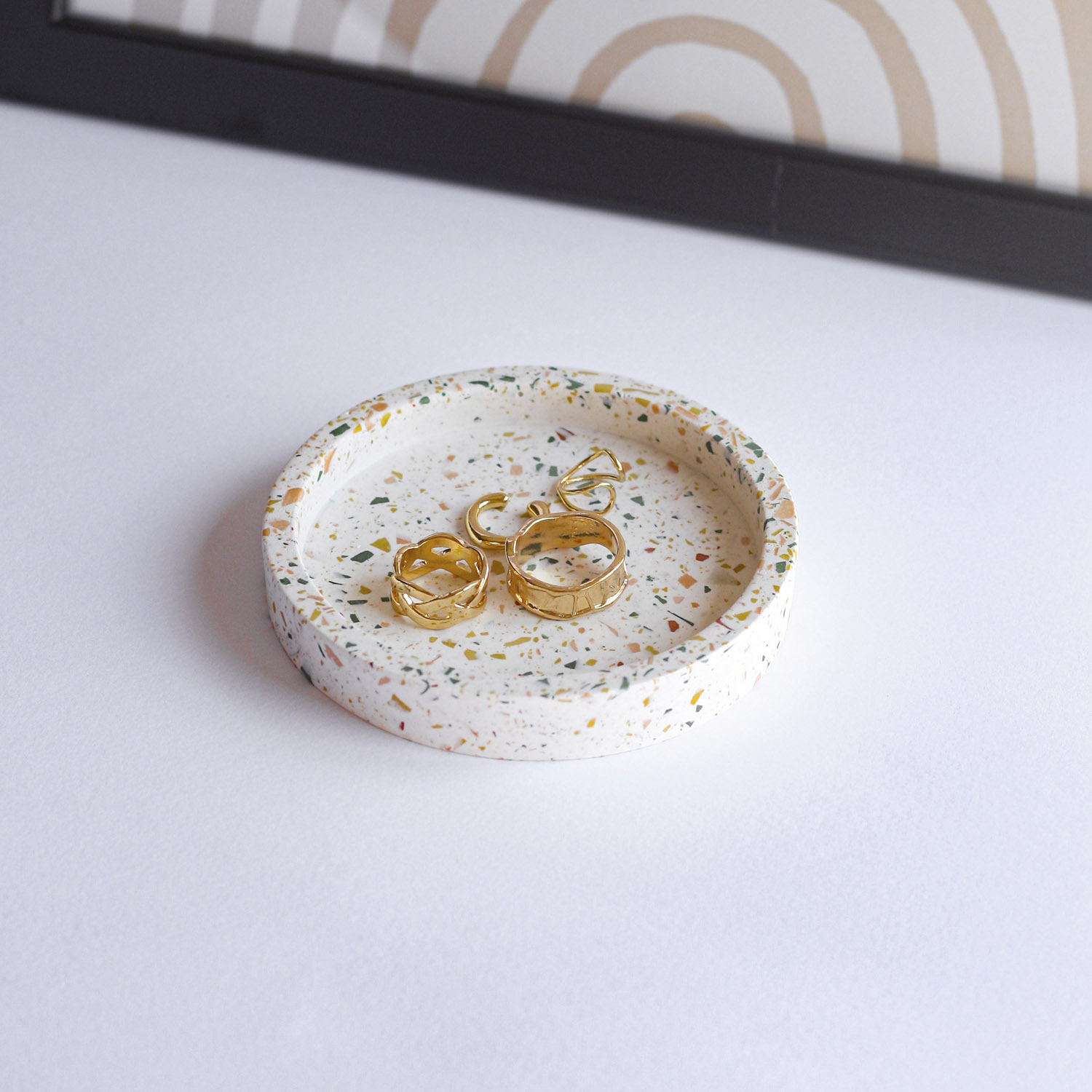 Find out who made this item
Terrazzo Italia is a small independent project focused on the production of furnishing objects made of Jesmonite, a non-toxic and eco-friendly resin that solidifies to create a "terrace" effect, typical of old Italian paving, but revisited in a modern key through the choice of brightly colored patterns and re-proposed in vases, coasters and everyday objects.
Carola Drassio, the founder of the project, dedicates her time to the production of her objects but also aims to create a community of makers interested in the use of this material, through workshops and tutorials aimed at making its qualities and processing techniques are known.