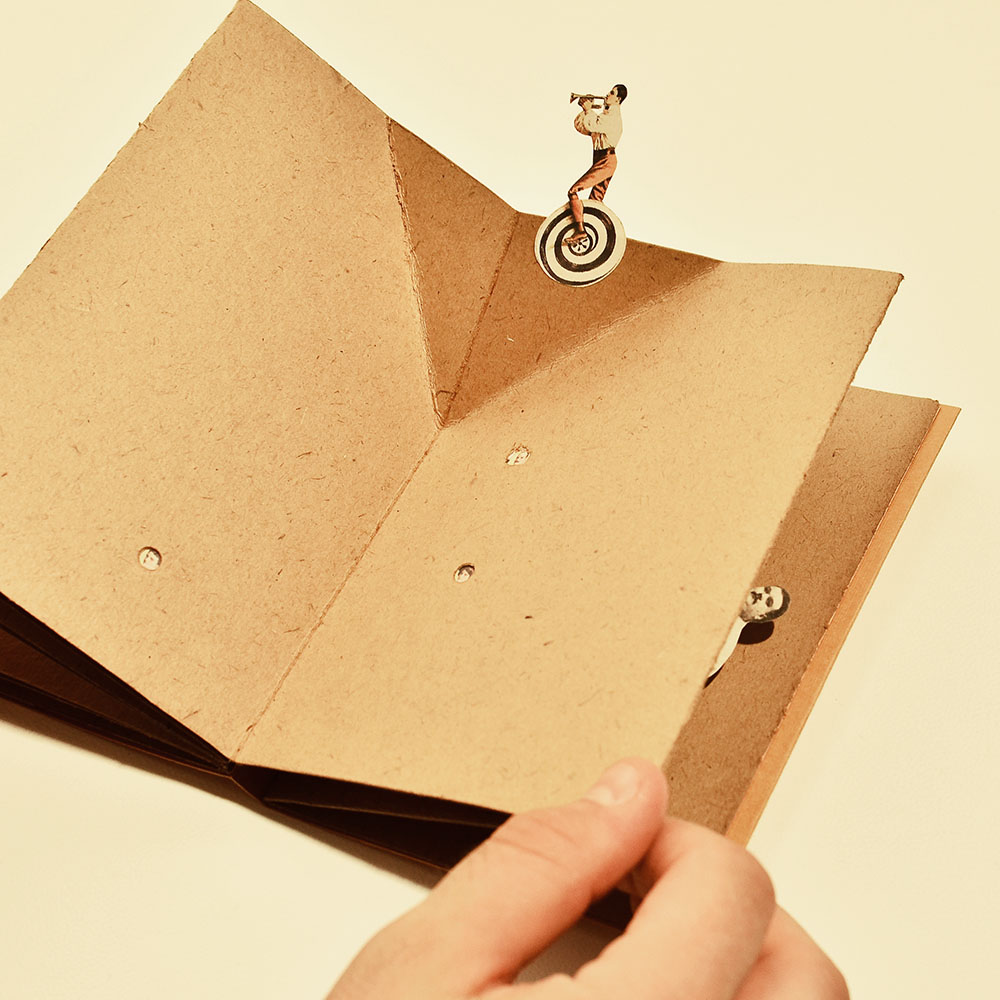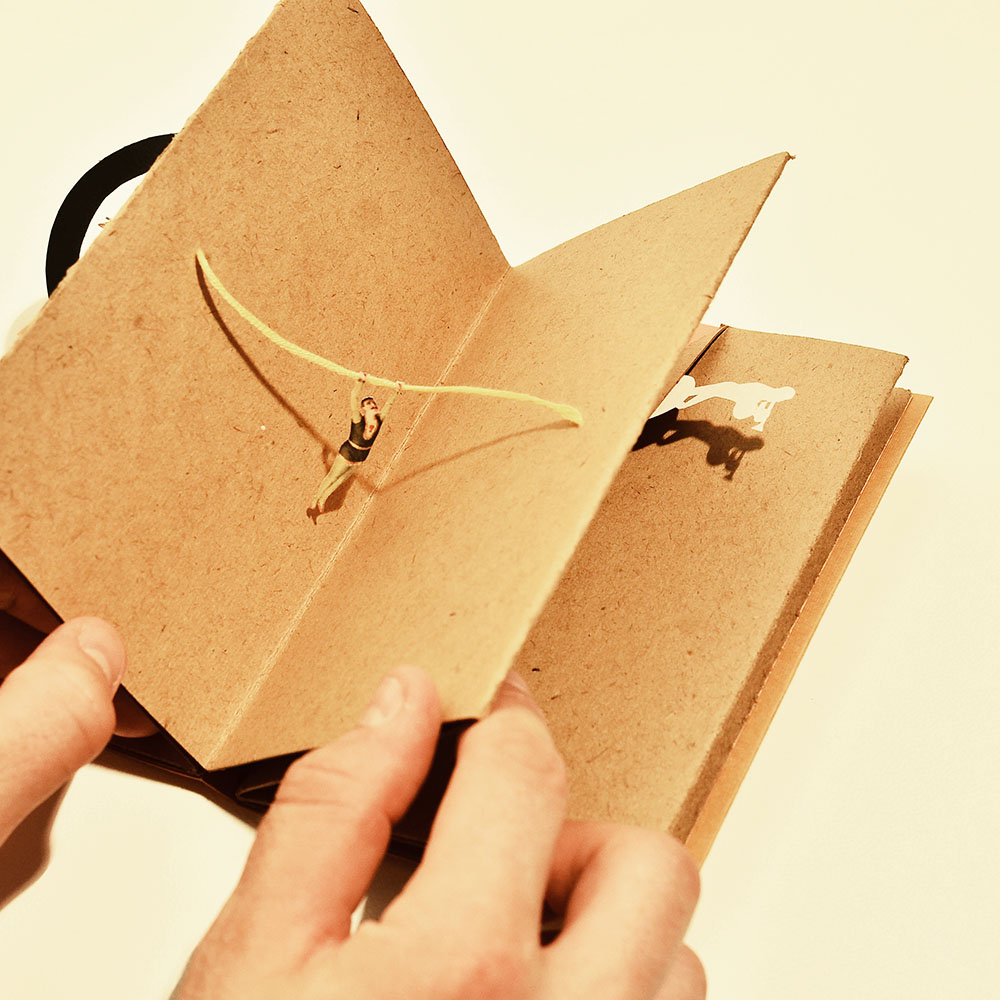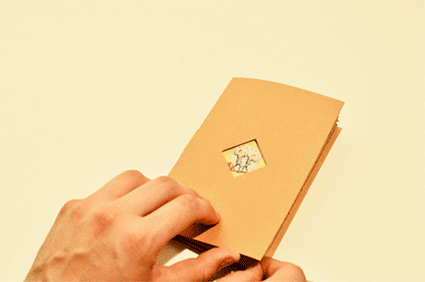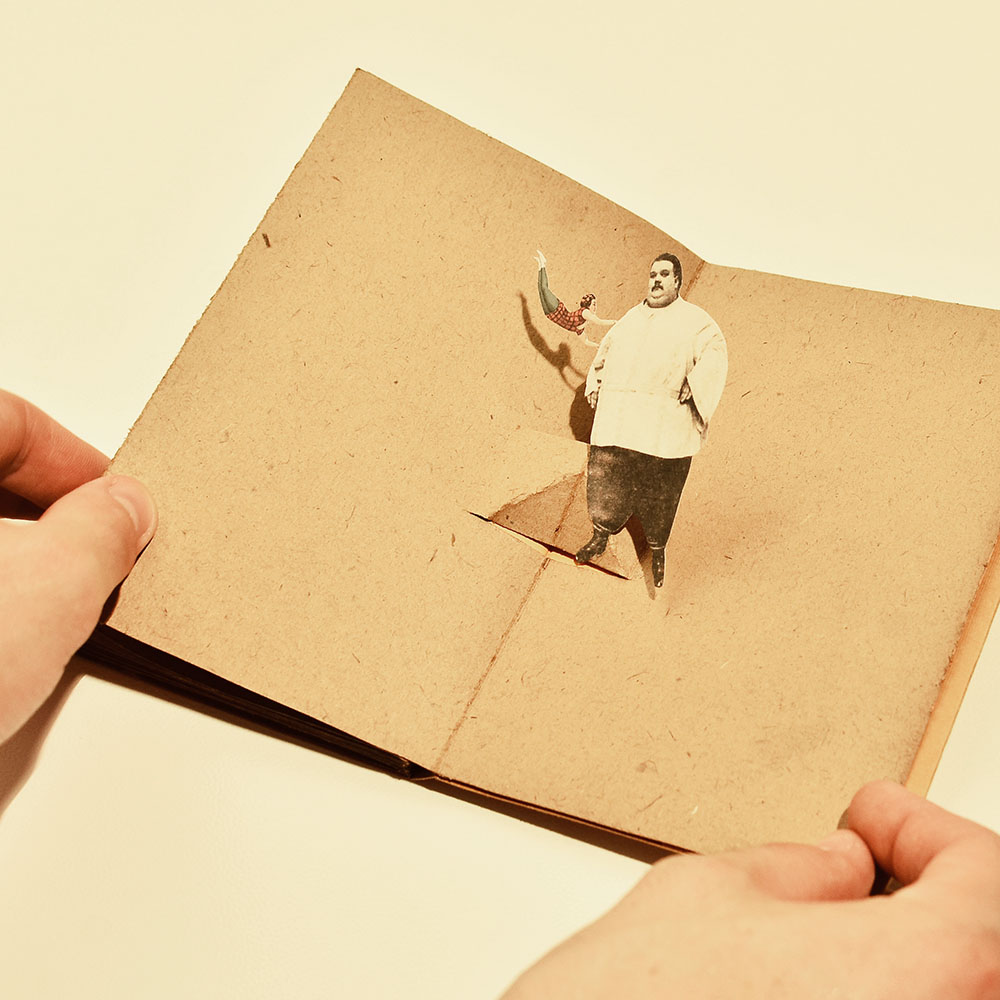 Pop up book "The Atacama Circus"
Pop up book in which is told the story of an imaginary caravan of circus people wandering around the Chilean desert playing and having fun.
Size: 8 x 15,2cm
COVER: Soft with flaps, made with an orange card given by the graphic designer and screen-printer Paolo Proserpio.
BOOK: A single sheet of brown cardboard folded with an accordion so as to create 5 pop up pages + 90 gsm orange glances + a small booklet (one-sixteenth) bound with needle and thread at the beginning of the book in which the story is told.
Shipment: Shipping costs will be calculated in the purchase phase. We are the spokespeople of a community of artisans, for this reason, each item is shipped directly from the person who produced it.
Delivery times will respect the rhythm of those who have worked on this project with care.
For beautiful things you have to know how to wait. 
50,00 € Euro
Out of stock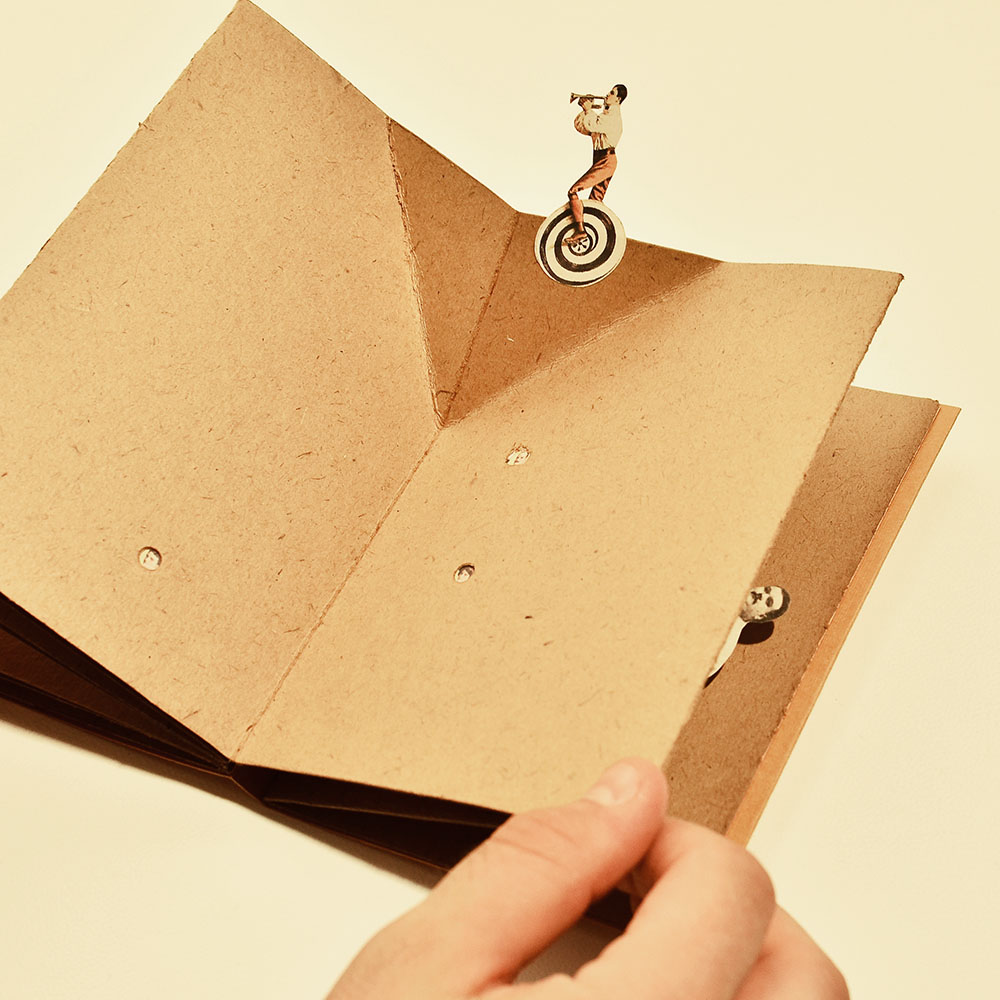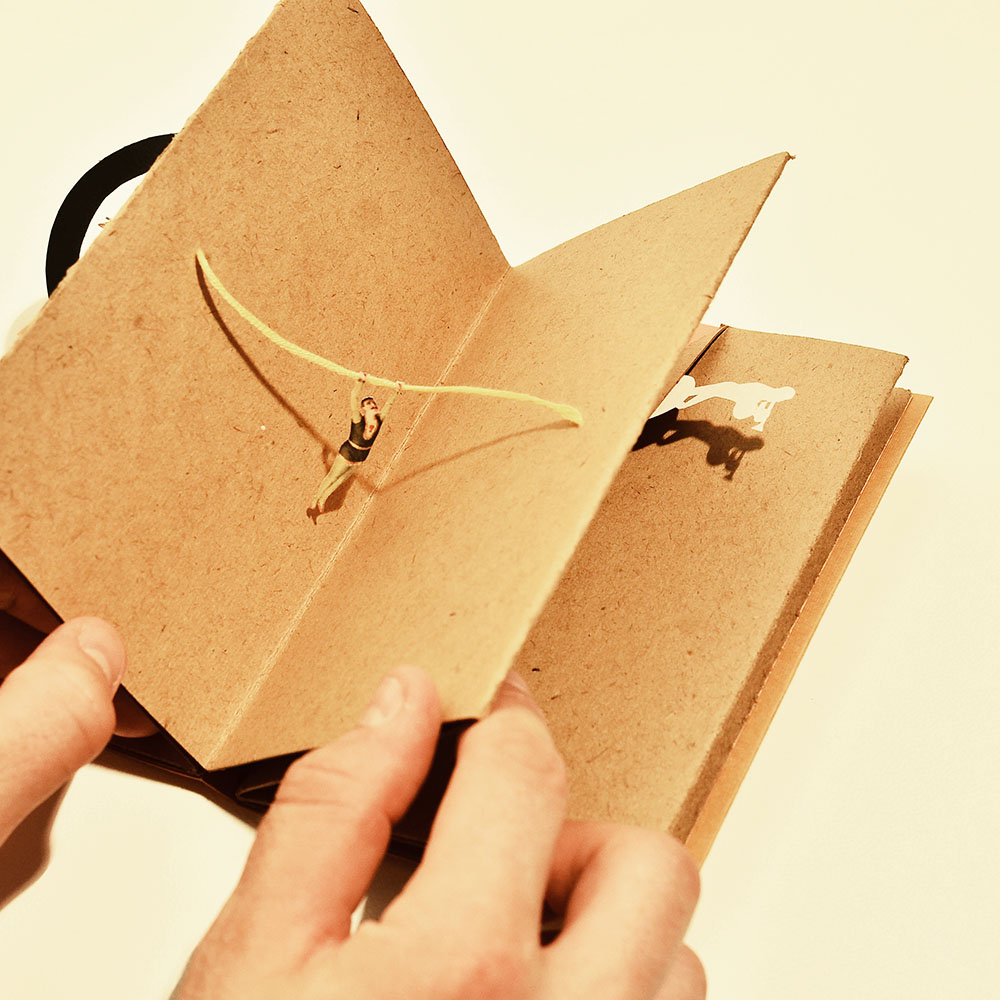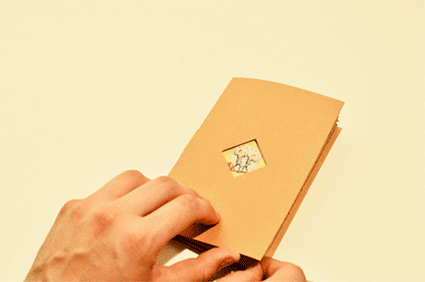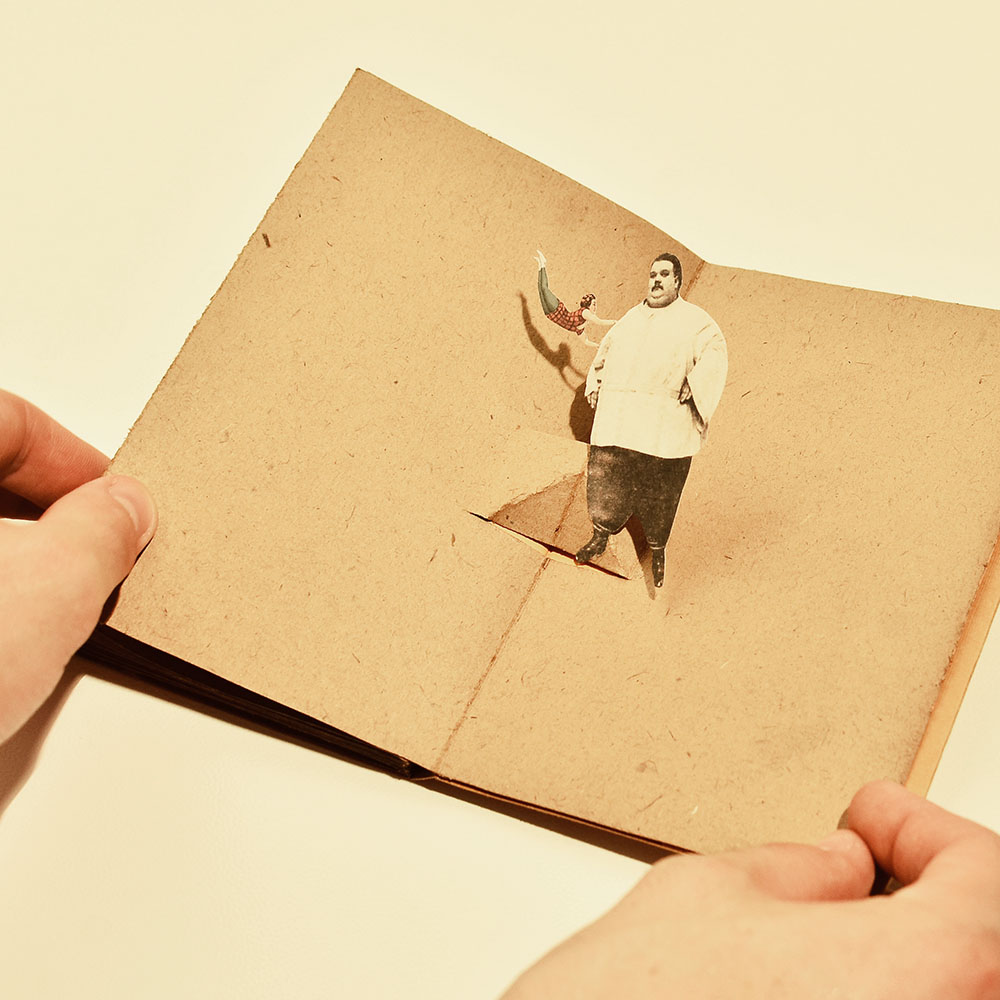 Find out who made this item
Libri Finti Clandestini is a collective formed by the artists El Pacino (Milan, 1988-), Aniv Delarev (Pueblo Nuevo Solistahuacán, 1980-) and Yghor Kowalvsky (Petropavlovsk-Kamchatsky, 1985-).
This project was created in the field of recycling and degrowth.
The aim of the collective is to make real books (sketchbooks, notebooks, travel diaries, object books) using only recovered paper: printer's waste, printing proofs and starter paper, shopping bags, posters, envelopes, bread bags and even wallpaper.
They use a multitude of types of paper which, coming from printing workshops, festivals, private houses, abandoned factories, universities and libraries, allows a great deal of experimentation.
A great quality of the project is the fact that the production of these objects is totally sustainable and with zero environmental impact.