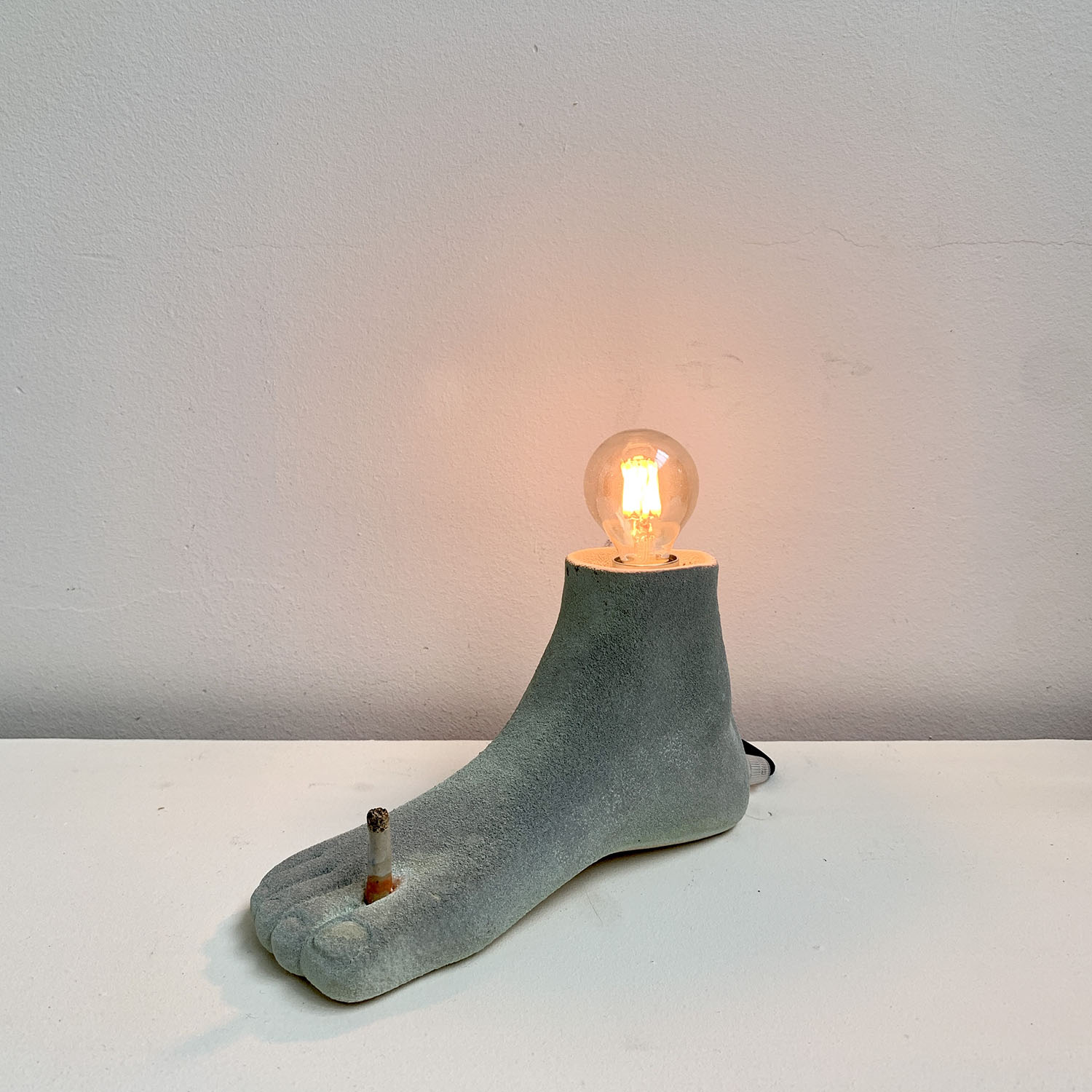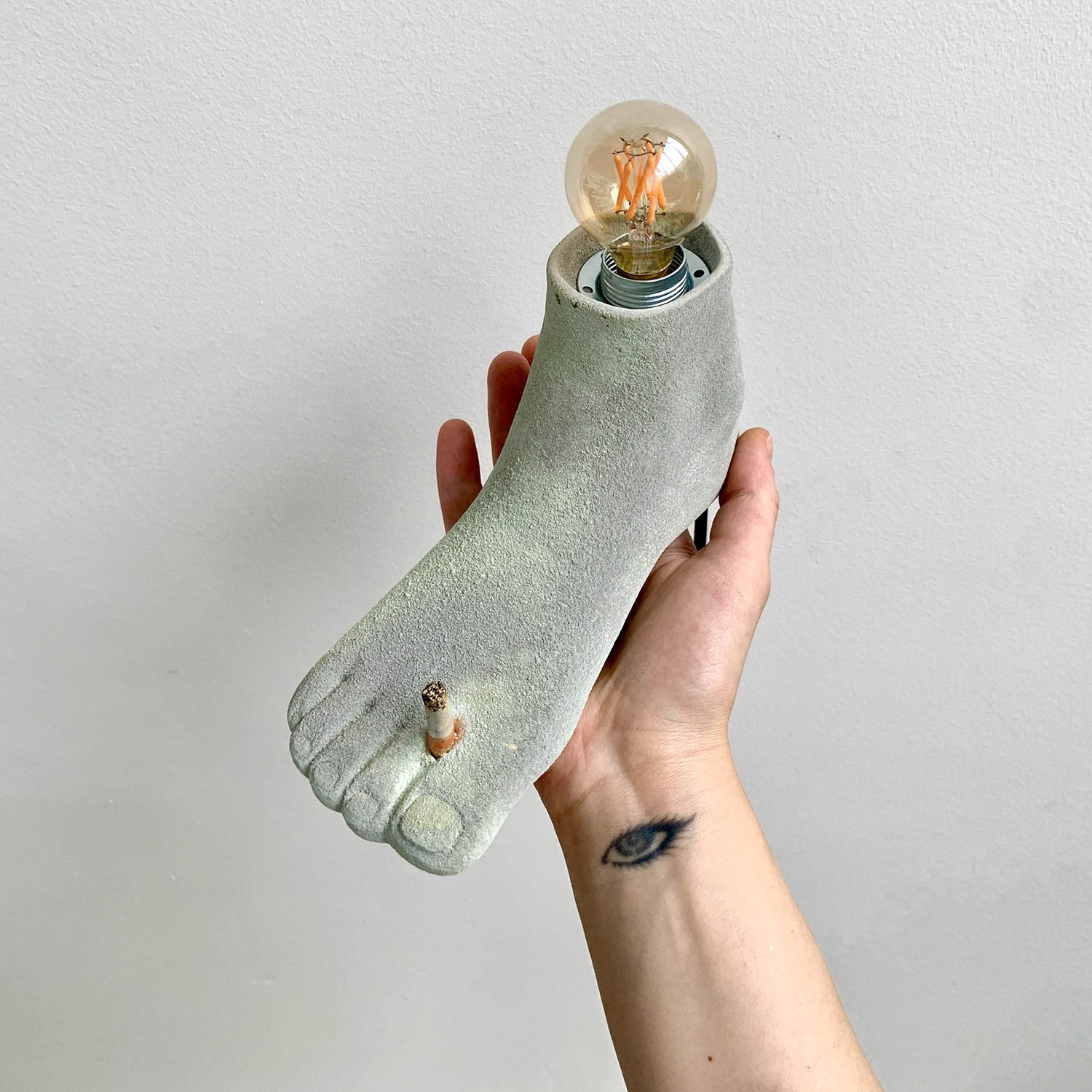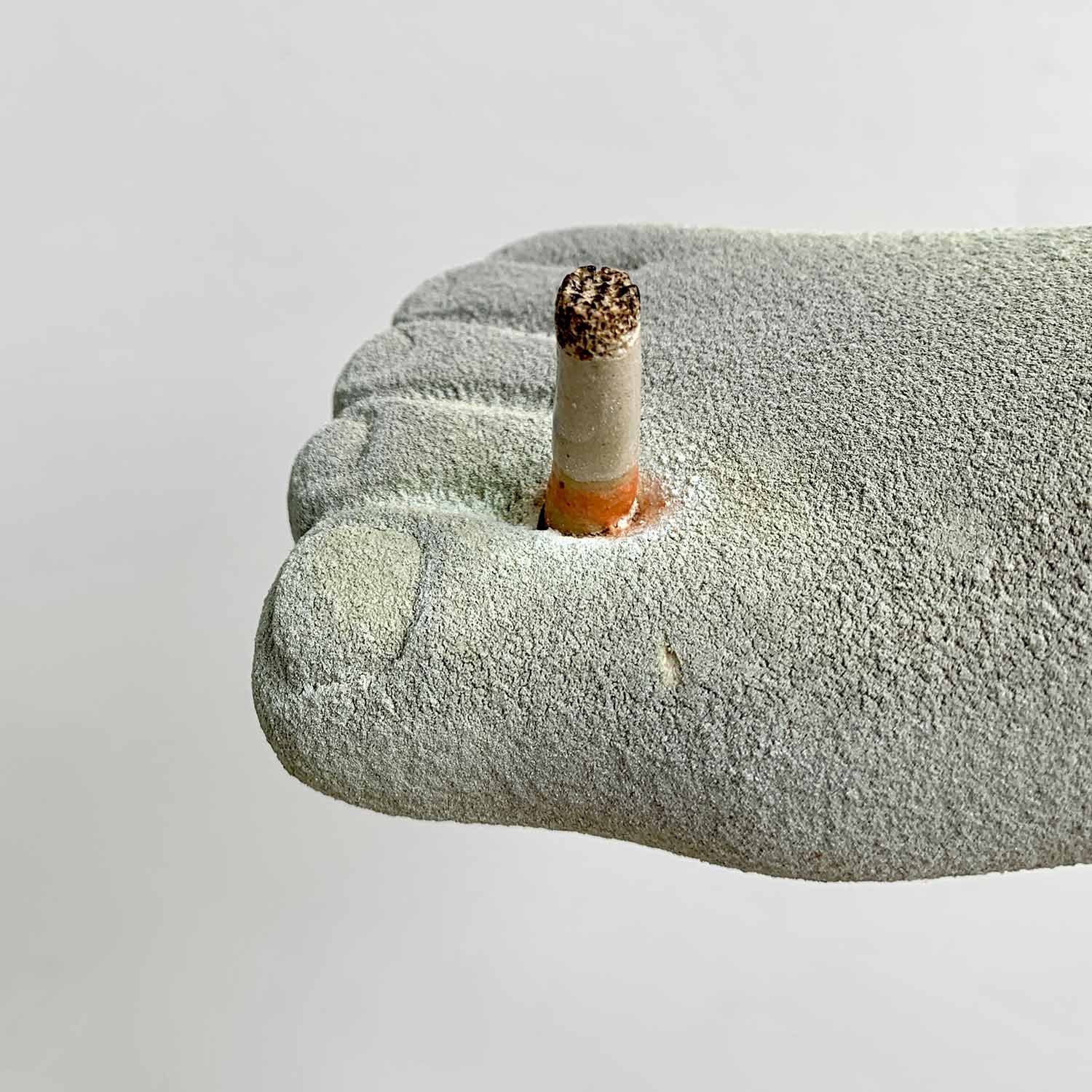 Psycho-Feet: Smoky Stone
Glazed stoneware sculpture lamp depicting a foot, part of a limited series inspired by votive ceramics.
This sculpture lamp is a unique piece, made using the slipcast technique, finished and glazed by hand. The enamel, with its particular dry effect, is the result of a long research that the artisan is undertaking in the field of ceramic enamels.
The cable and electrical components are 100% made in Italy. The lamp includes a Pluto 3W bulb by Tala, chosen by the artisan for its warm but not glaring light.
Materials: glazed stoneware
Dimensions: 19x10x8 cm. Cable length 150 cm
Shipping: Shipping costs will be calculated at the time of purchase. We are the spokesperson for a community of artisans, so each item is shipped directly from the person who produced it.
Delivery times will respect the rhythm of those who have worked on this project with care. For beautiful things you have to know how to wait.
340,00 € Euro
1 in stock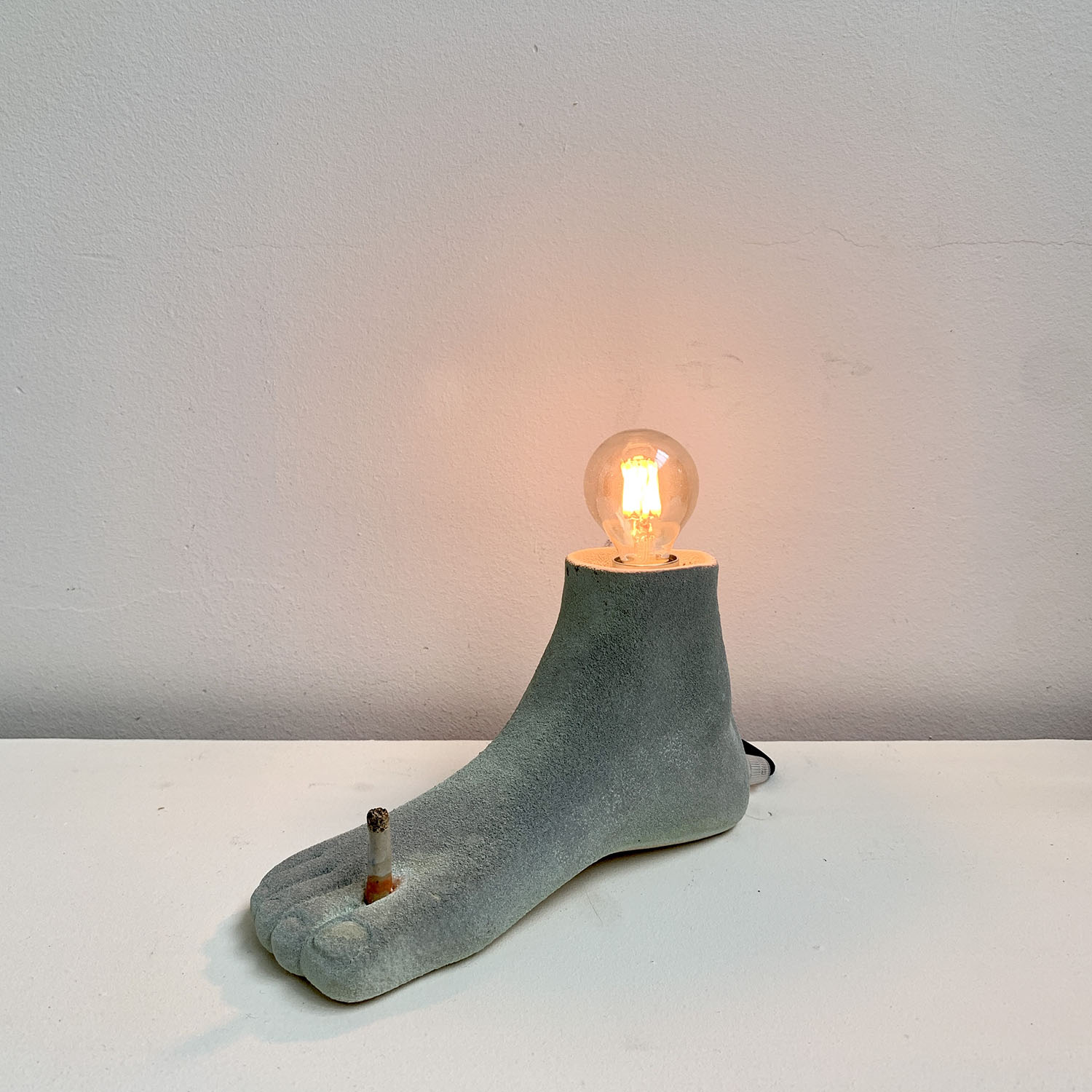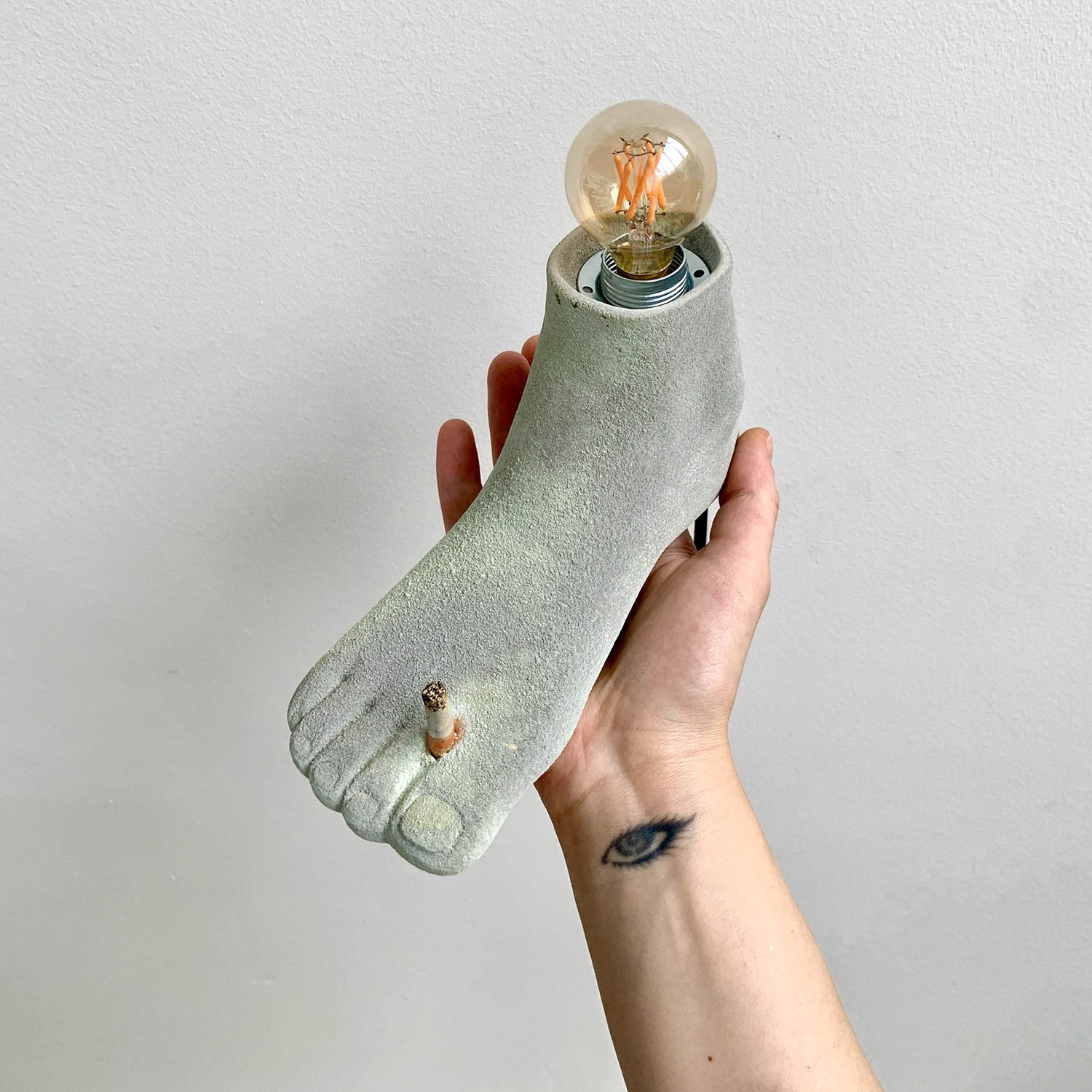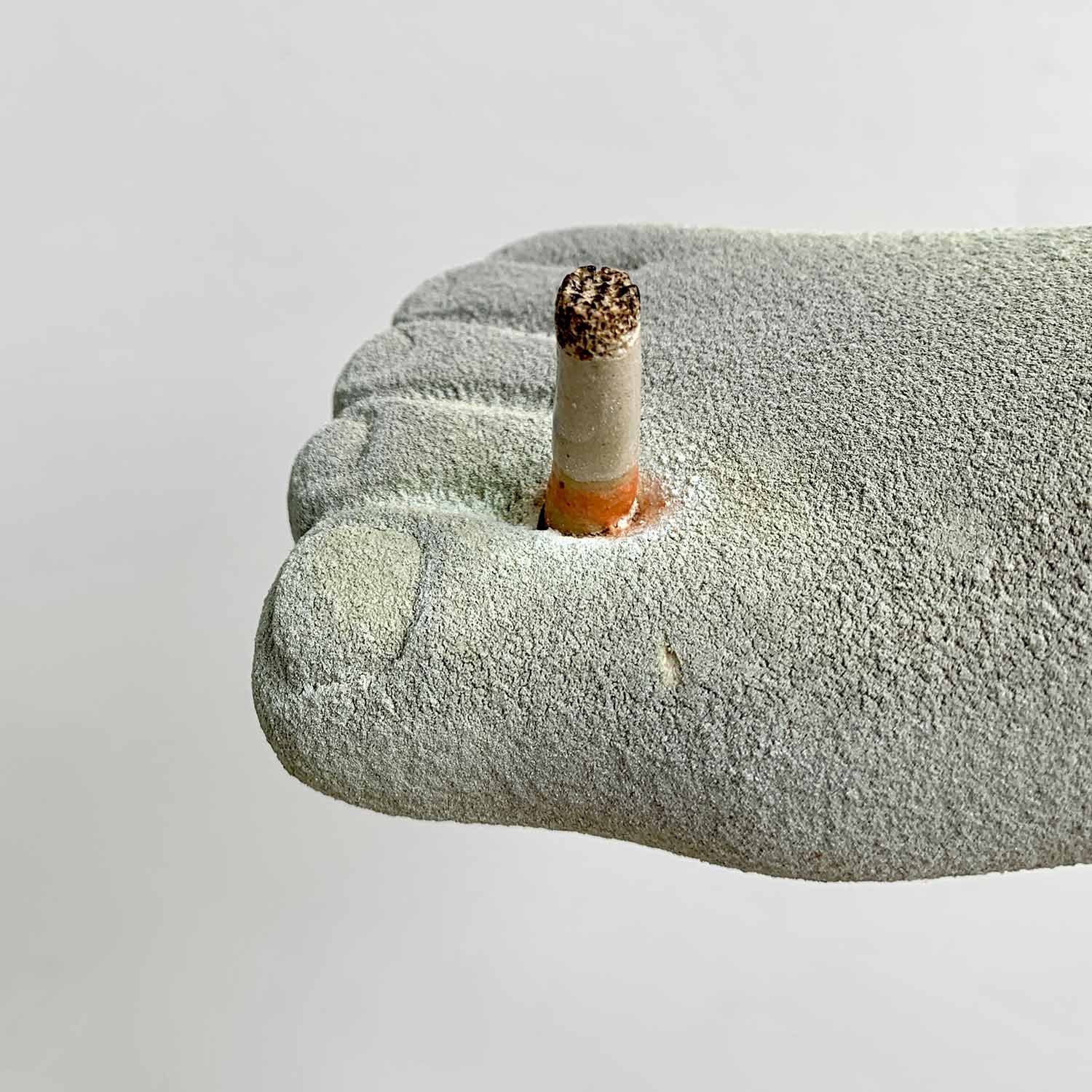 Find out who made this item
Sara Scalzotto studied sculpture in Italy and London before approaching the world of ceramics.
fascinated by the history and alchemical nature of its materials.
The ceramics of Sara Scalzotto Studio are inspired by ancient artefacts and their ancestral
symbolism, re-proposed through an ironic and contemporary lens. The collections include hand-modelled sculptures and one-off pieces and small limited editions made in moulds, characterised by continuous research into forms and materials.
The workmanship of these objects and the choice of materials aim to enhance the tactile qualities of clay, preferring to use stoneware and porcelain and self-produced glazes.
The result is unique objects, with a look that is both ancient and modern, and designed to be treasured through generations.