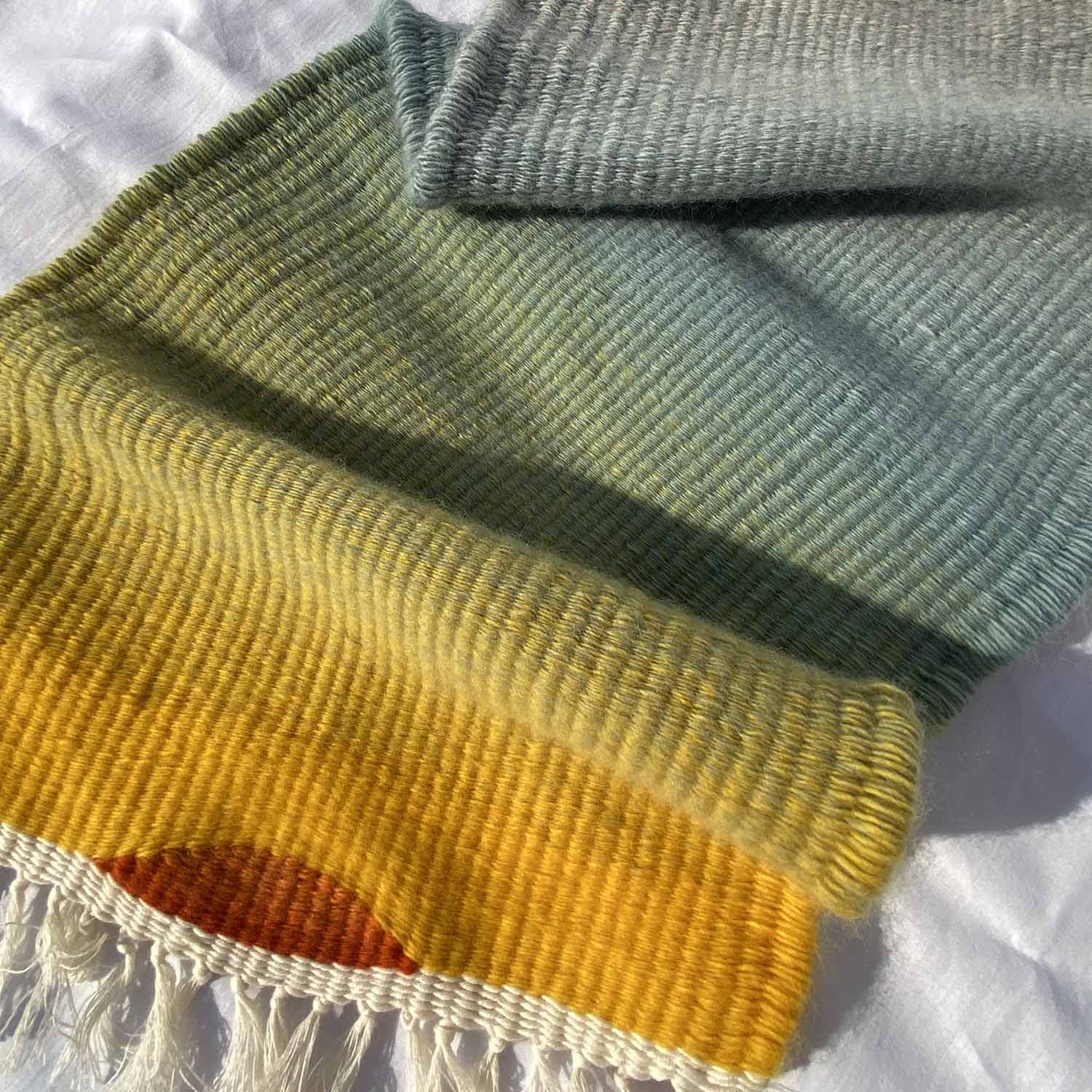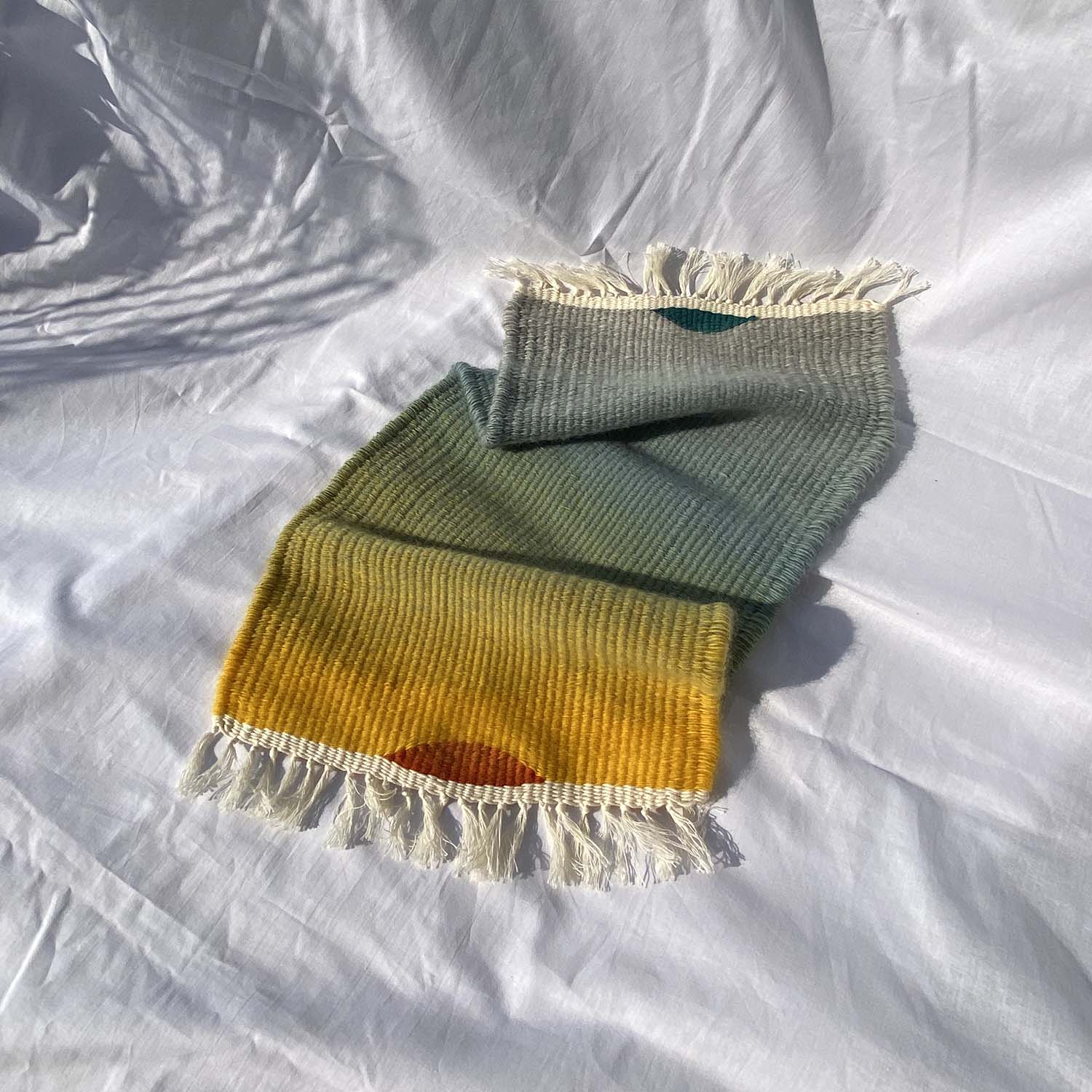 Rising dawn
Woven while waiting for dawn on Ramadan nights.
Dimensions: 32×60 cm
Materials: shade 100% wool, white bands 100% cotton
Shipping: Shipping costs will be calculated at the purchase stage. We are the spokesperson for a community of artisans, which is why each item is shipped directly from the person who produced it.
Delivery times will respect the rhythm of those who have worked on this project with care. For beautiful things you have to know how to wait.
190,00 € Euro
2 in stock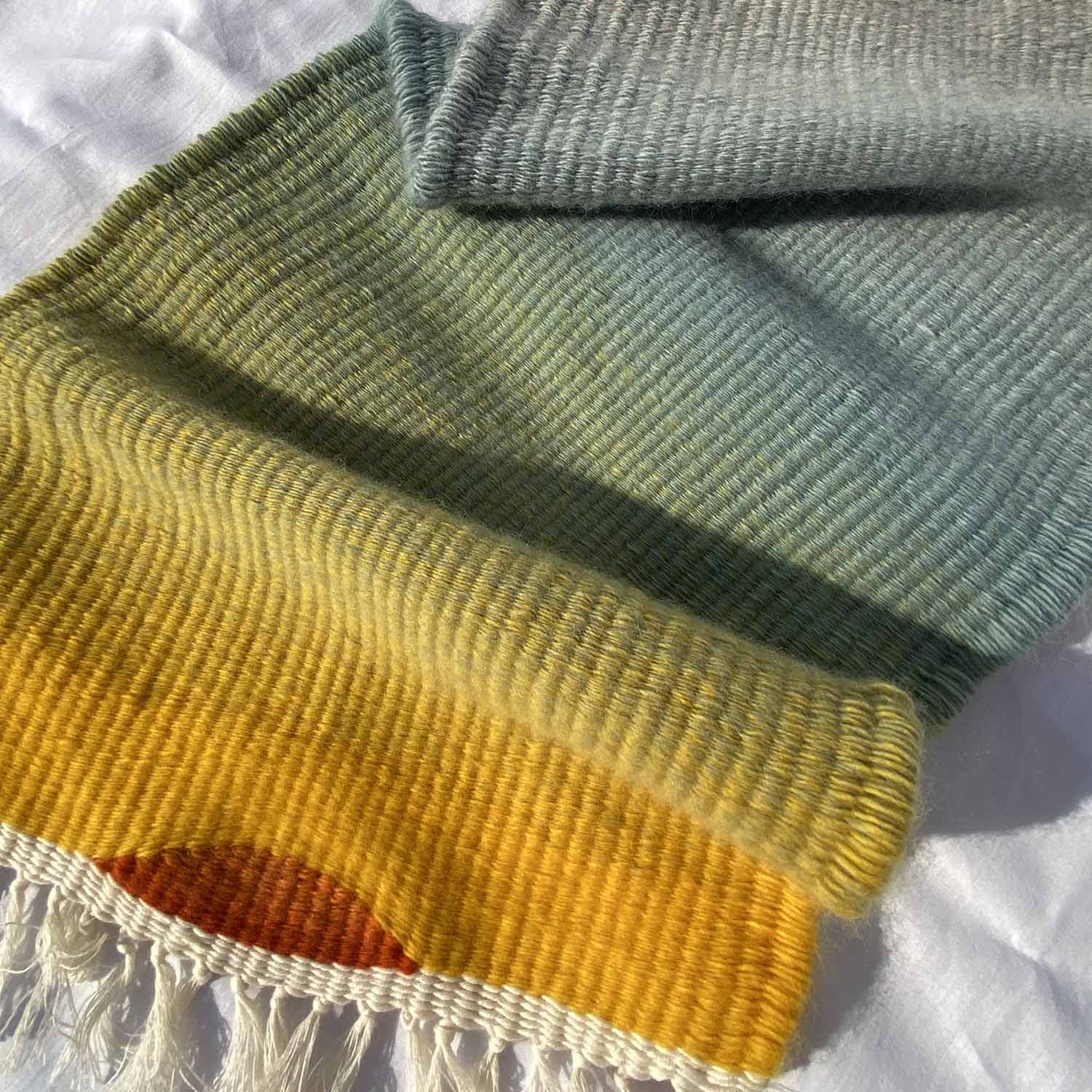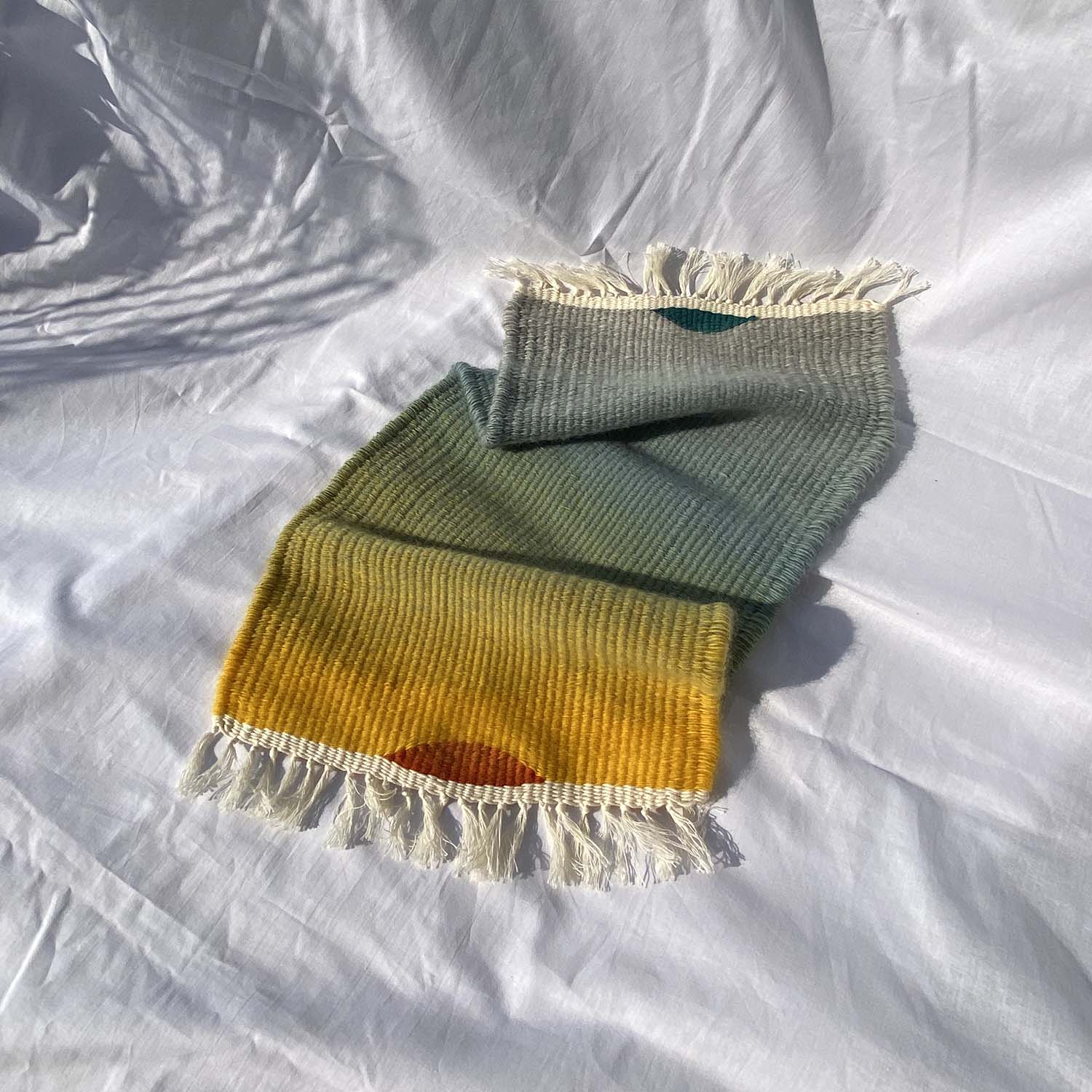 Find out who made this item
CiaoKeti is the textile project of Keti Shahini.
Born out of a family passion, it has developed over time into a self-taught research pathway on the different weaving techniques.
The project is entirely inspired by and based on a 360° study and exploration of the elements present in nature, from the symbiosis process between plants and mushrooms to the behavior of insects and animals in their natural habitats.
Just like nature, CiaoKeti is a project in continuous evolution and change: never still but always fluid, irregular and alive!
All the pieces are unique and handcrafted with love and patience, produced and carefully selected to convey a greater emphasis on sensations and emotions.
Indeed, imperfections are precious elements to be considered an integral part of a unique product.