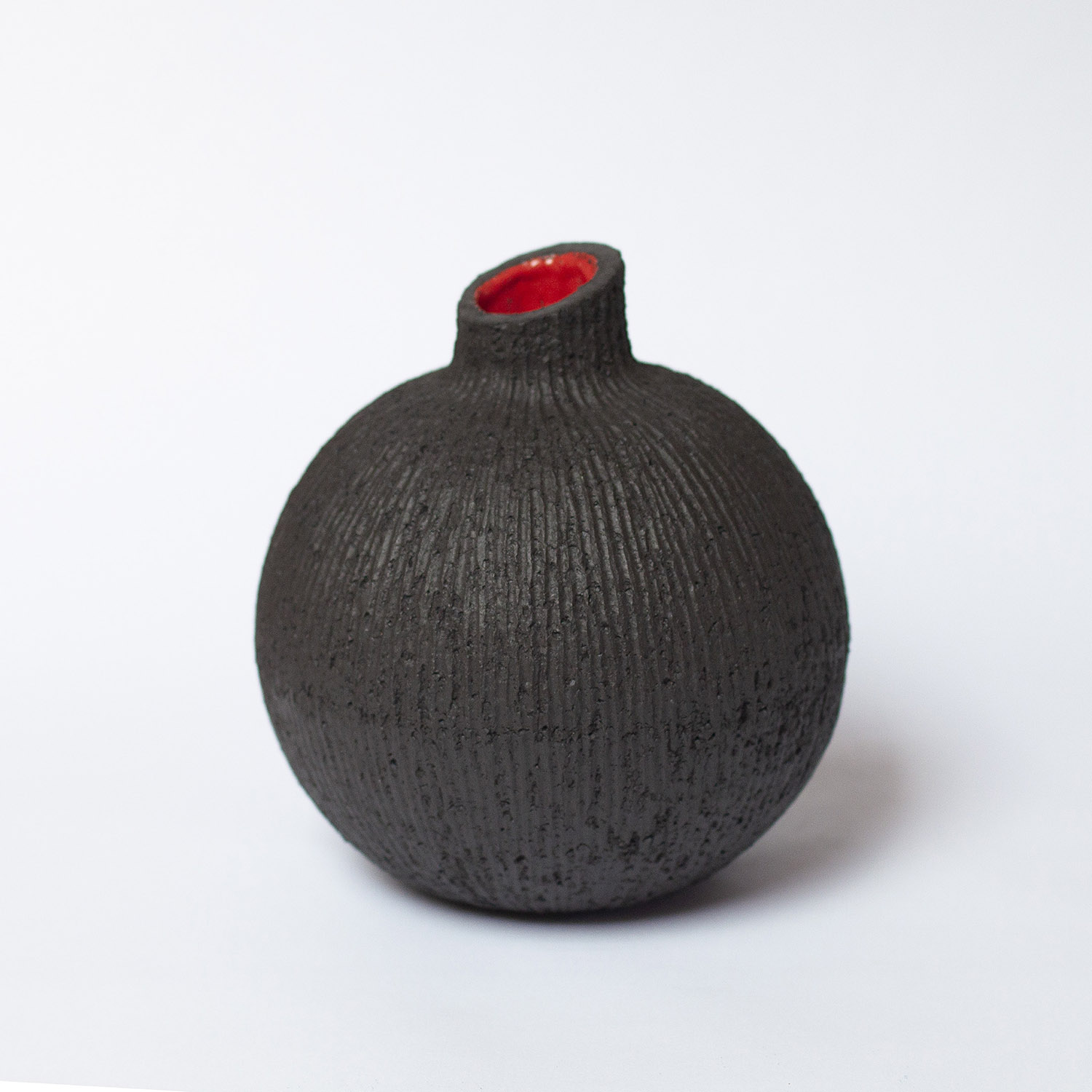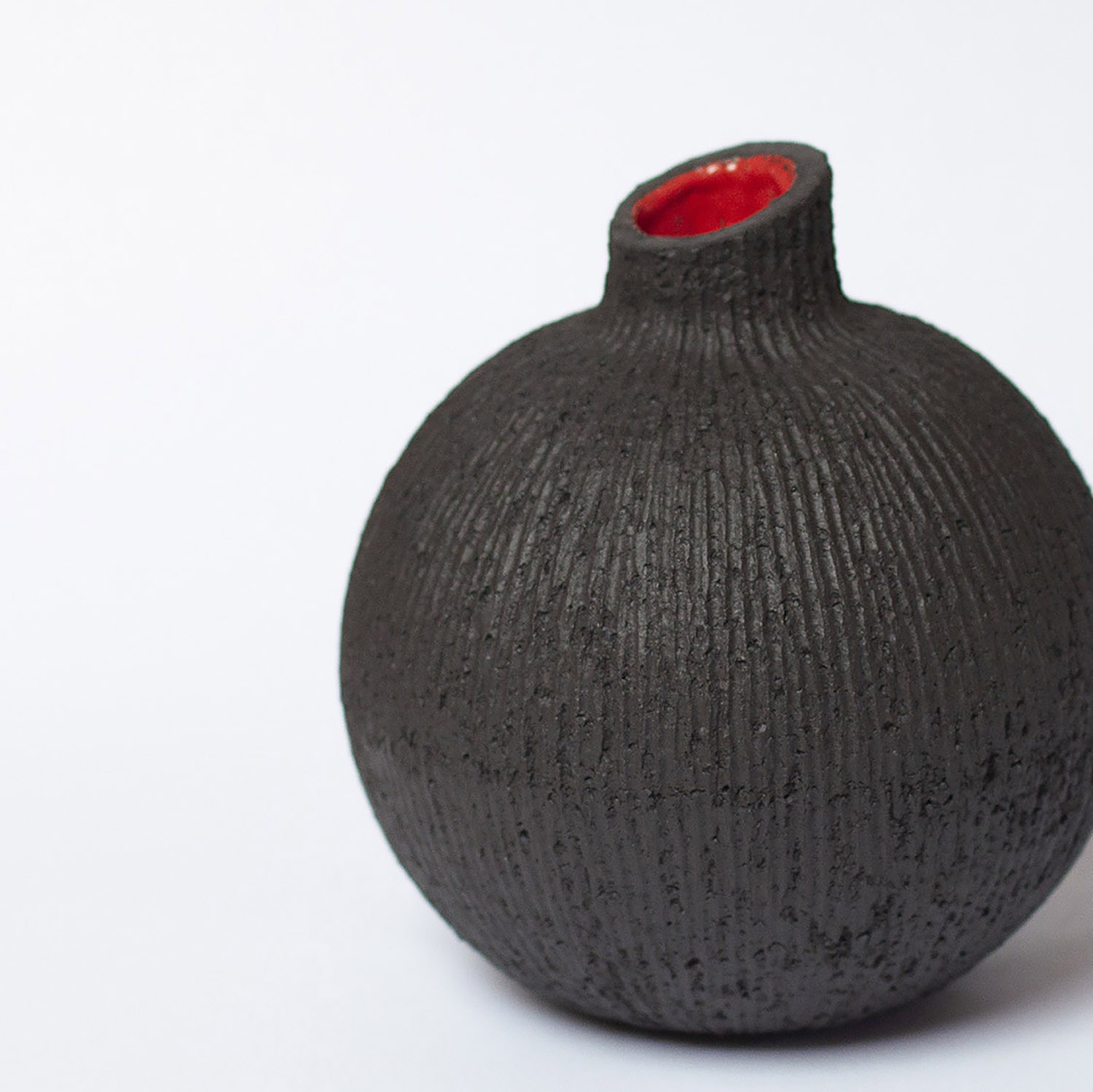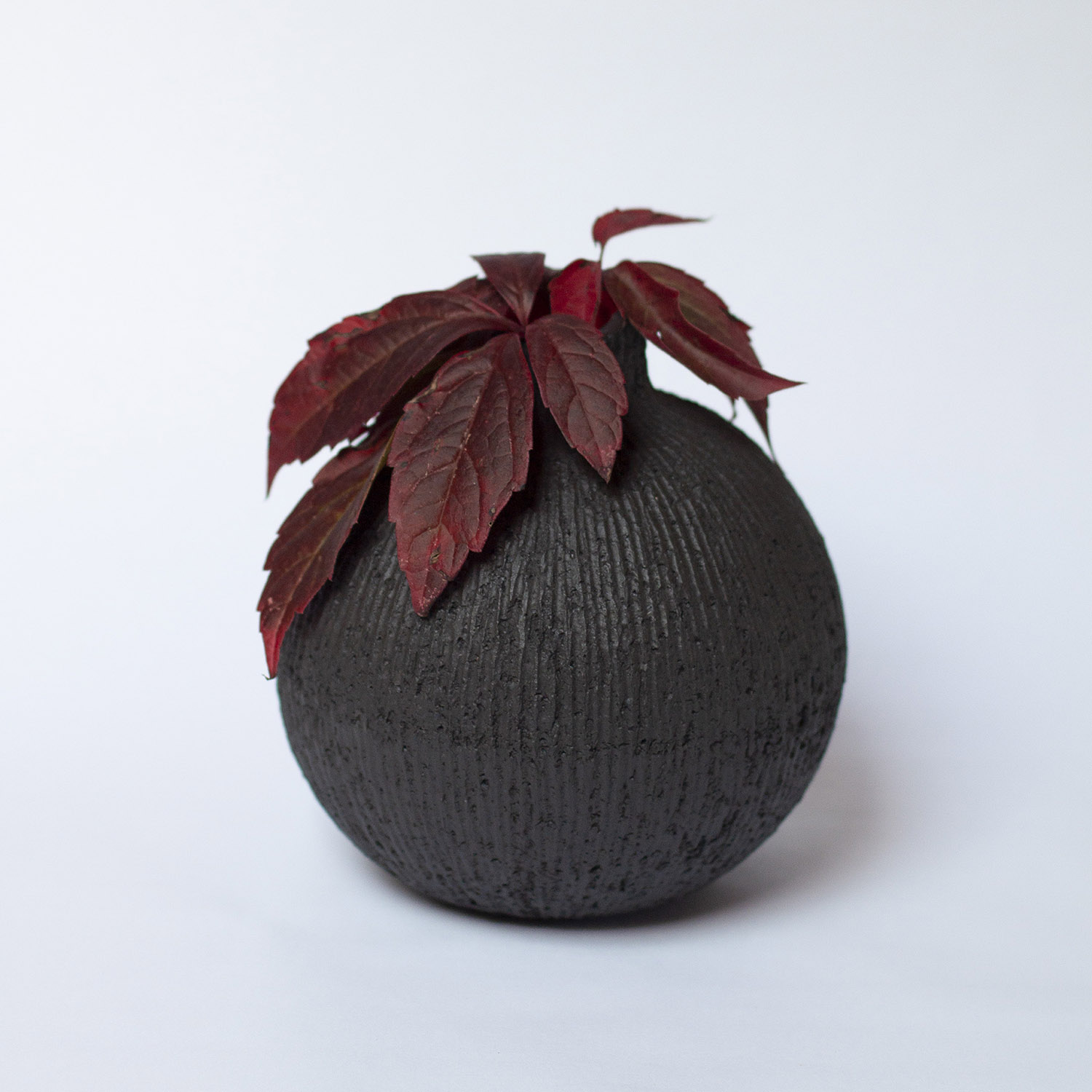 Round black stoneware Bulbo
Artistic ceramic made and decorated by hand, inspired by flowering or edible bulbs.
Made of black refractory stoneware on the outside and glazed on the inside, with an iridescent glaze in shades of burgundy tones. It is rough to the touch on the outside and smooth and shiny on the inside. Waterproof vase, can contain water and cut flowers.
Diameter approx. 16 cm approx. 16 cm, mouth 3.5 cm, height approx. 18 cm.
Shipping: Shipping costs will be calculated at the time of purchase. We are the spokesperson for a community of artisans, so each item is shipped directly from the person who produced it. Delivery times will respect the rhythm of those who have worked on this project with care. For beautiful things you have to know how to wait.
95,00 € Euro
1 in stock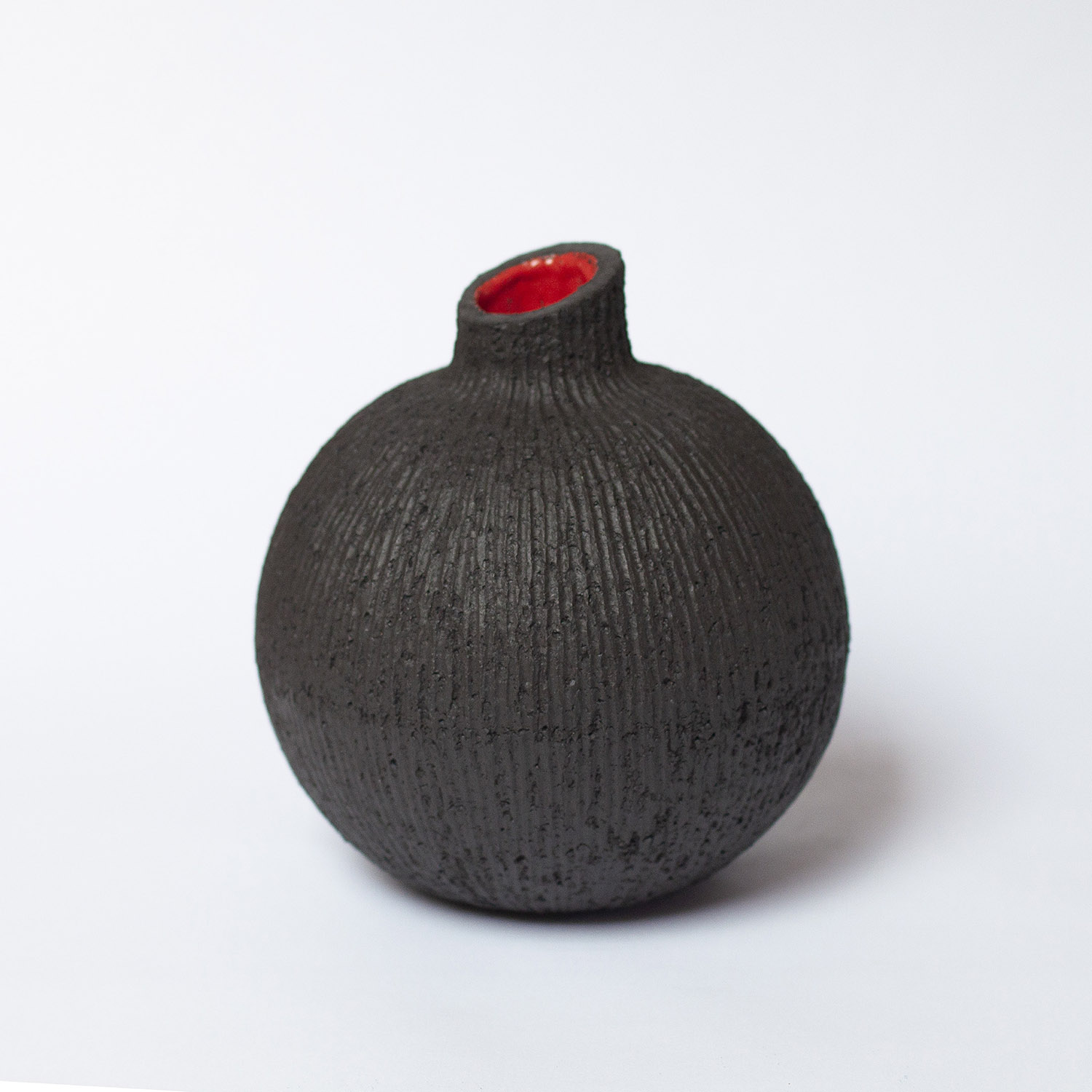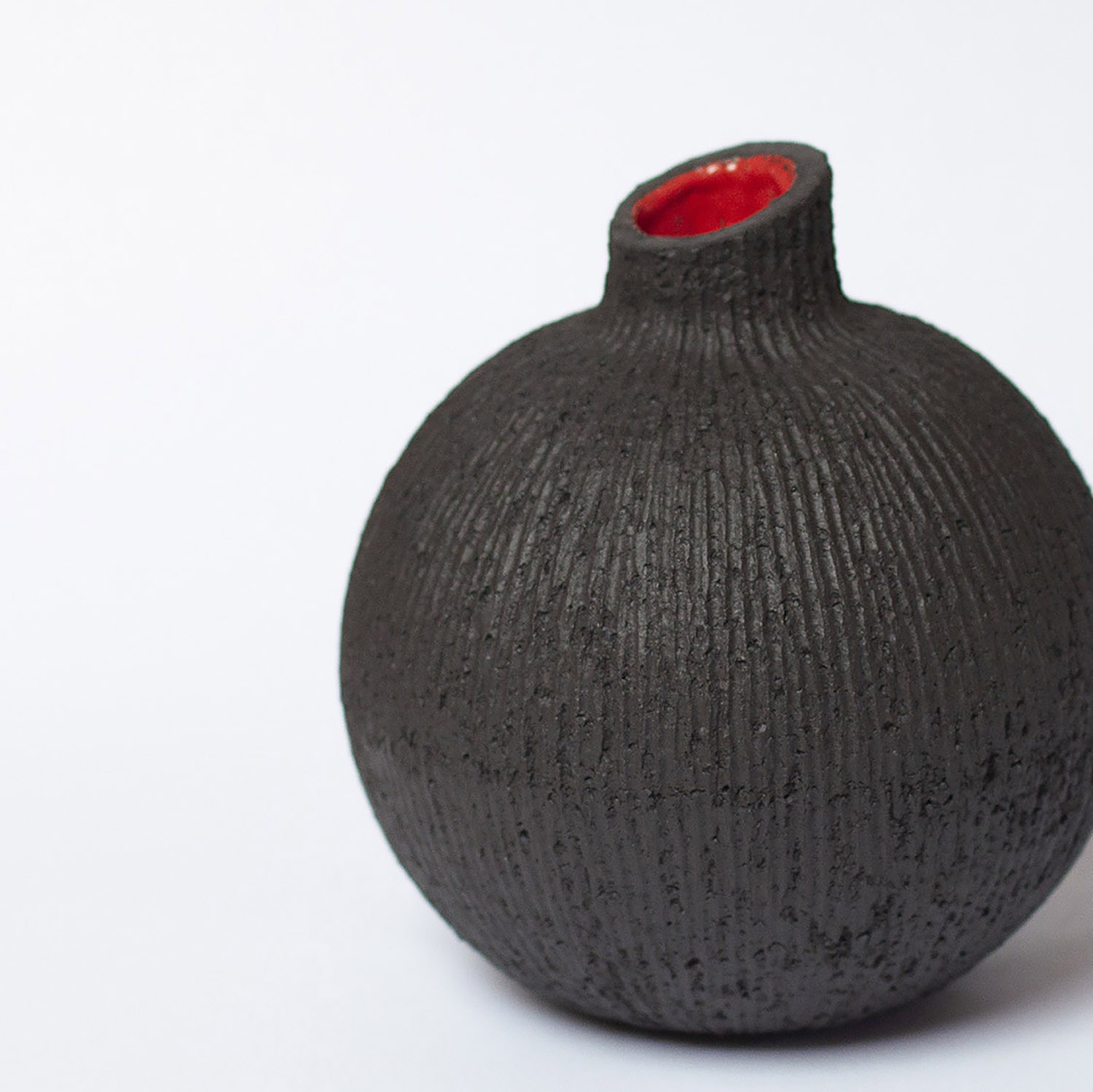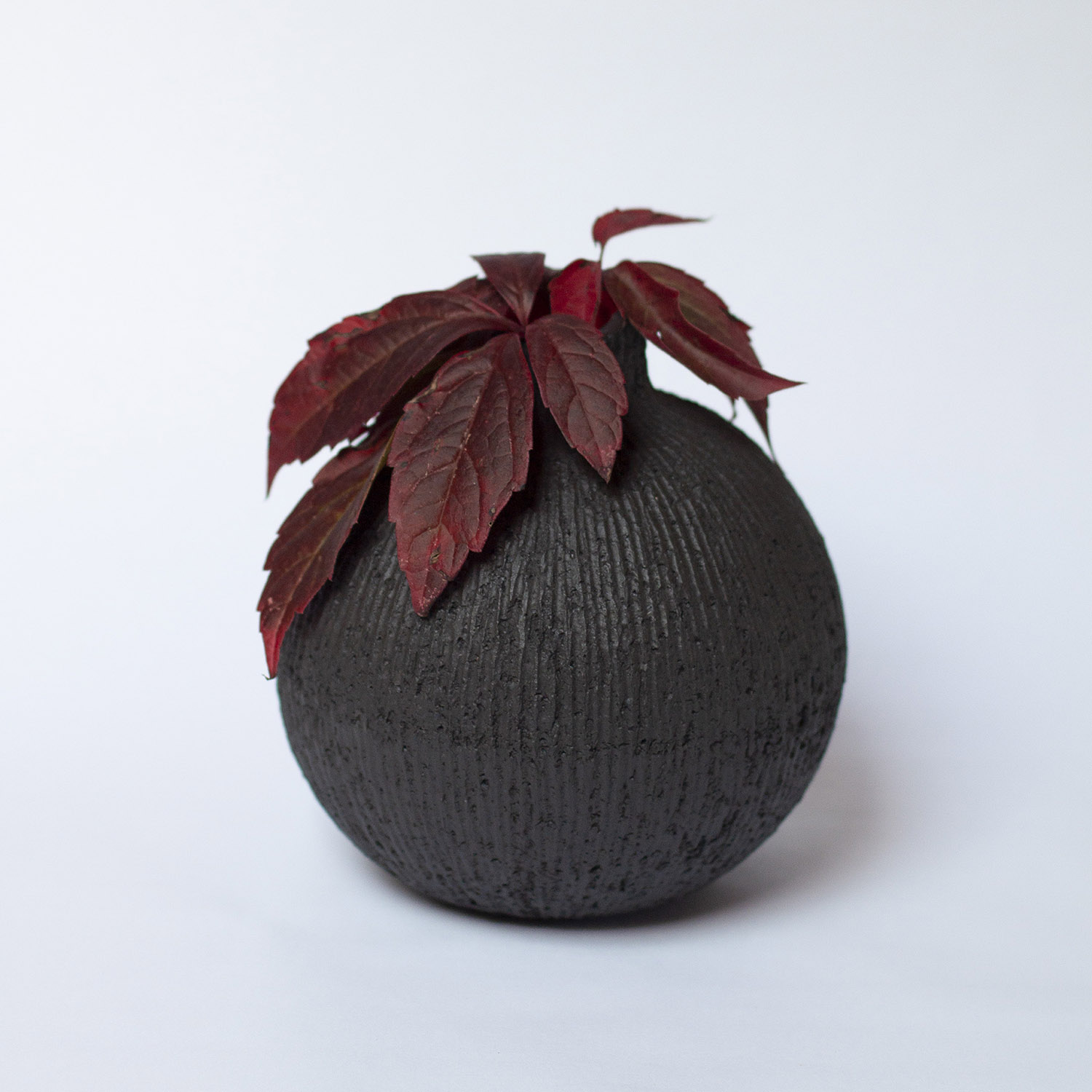 Find out who made this item
Elena Milani is an artisan ceramist who, since 2018, has been designing and creating artistic ceramics for the garden, the vegetable garden and the terrace.
In her workshop in Valchiavenna she is inspired by the organic forms of nature, giving life to creations divided into series and composed of different ceramic pieces, each made in a limited edition and therefore unique. Elena also holds courses and workshops in artistic ceramics in her atelier and in museums and accommodation facilities.
She participates annually in Italian craft and nursery fairs and collaborates with the specialist magazine 'Gardenia'.