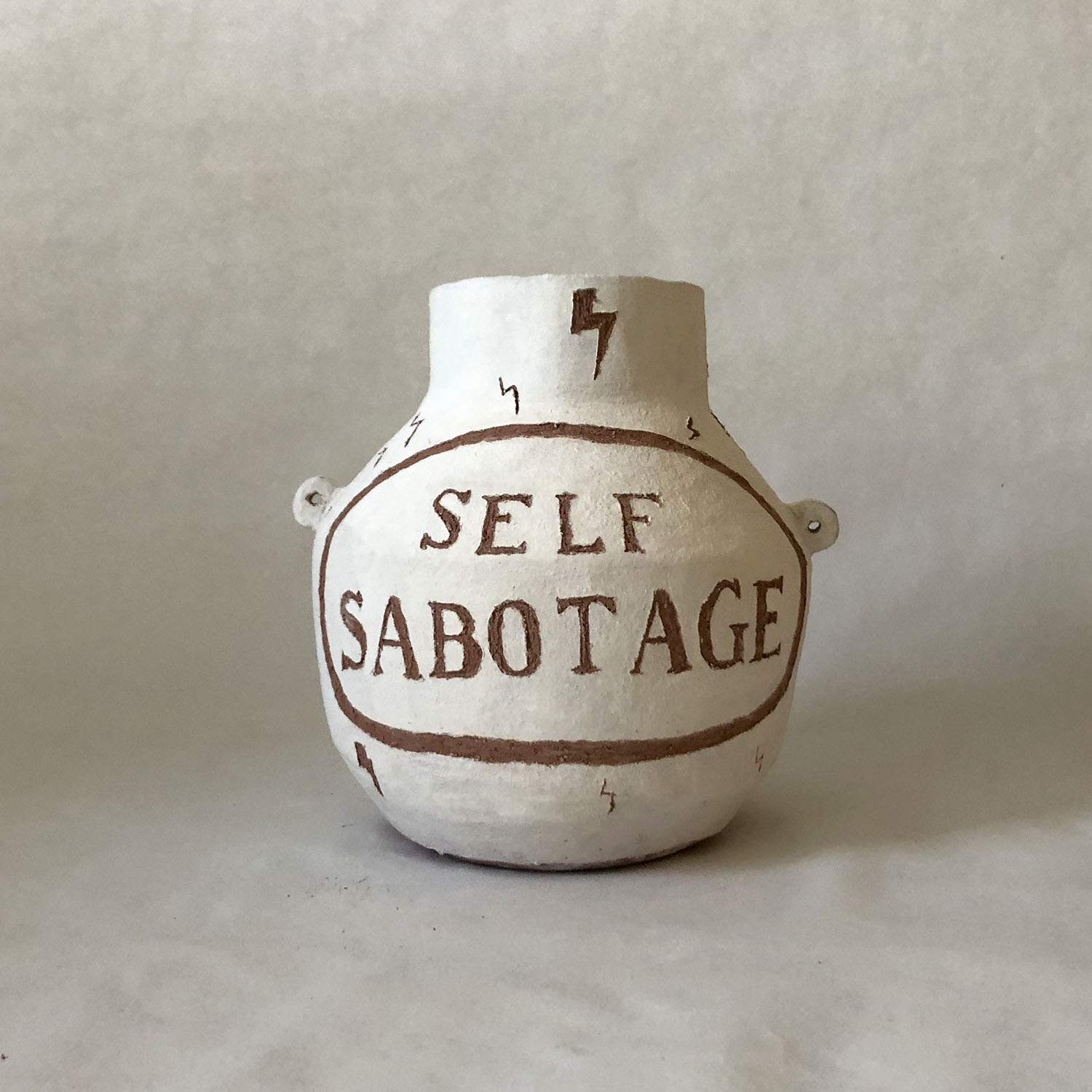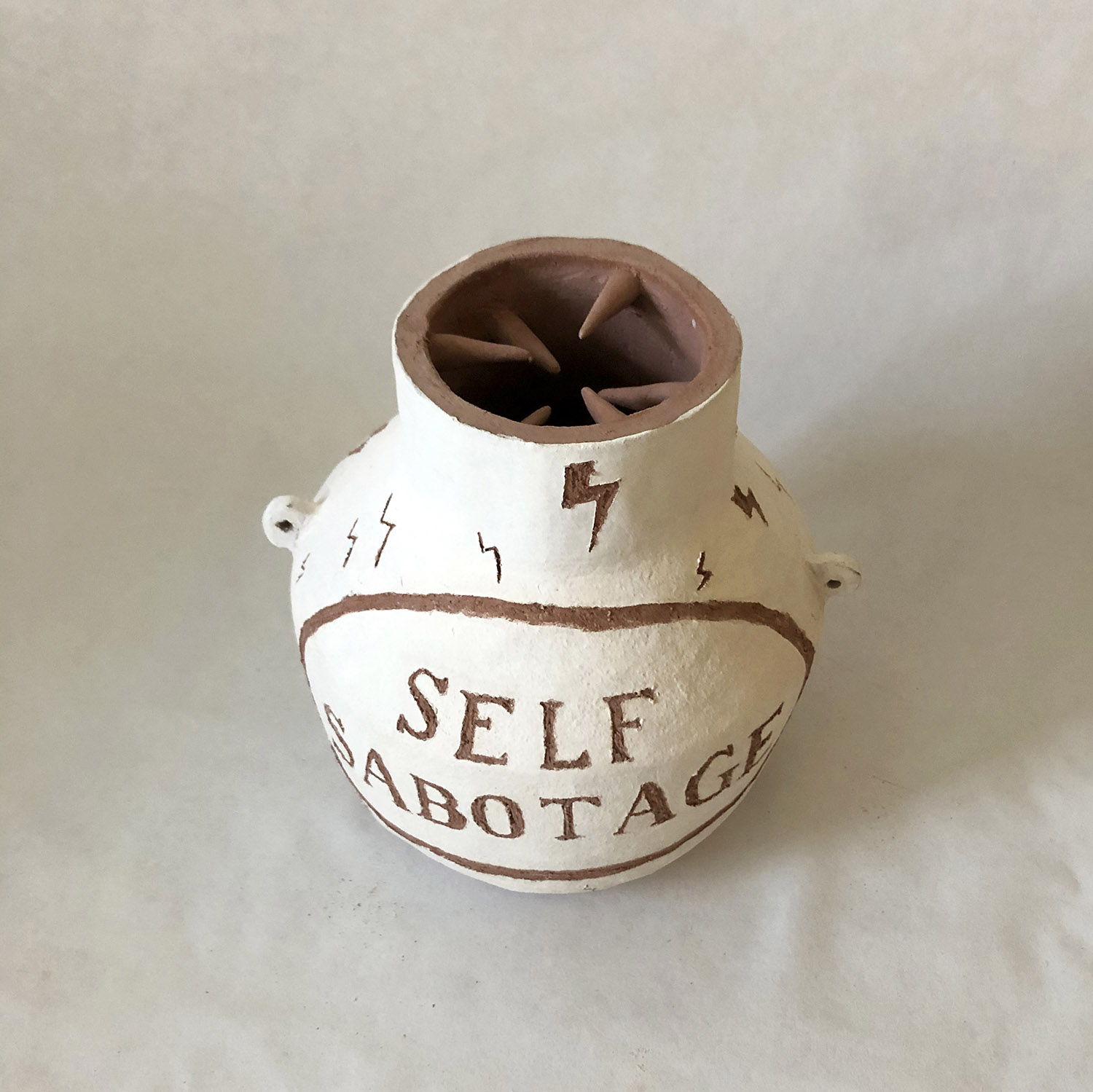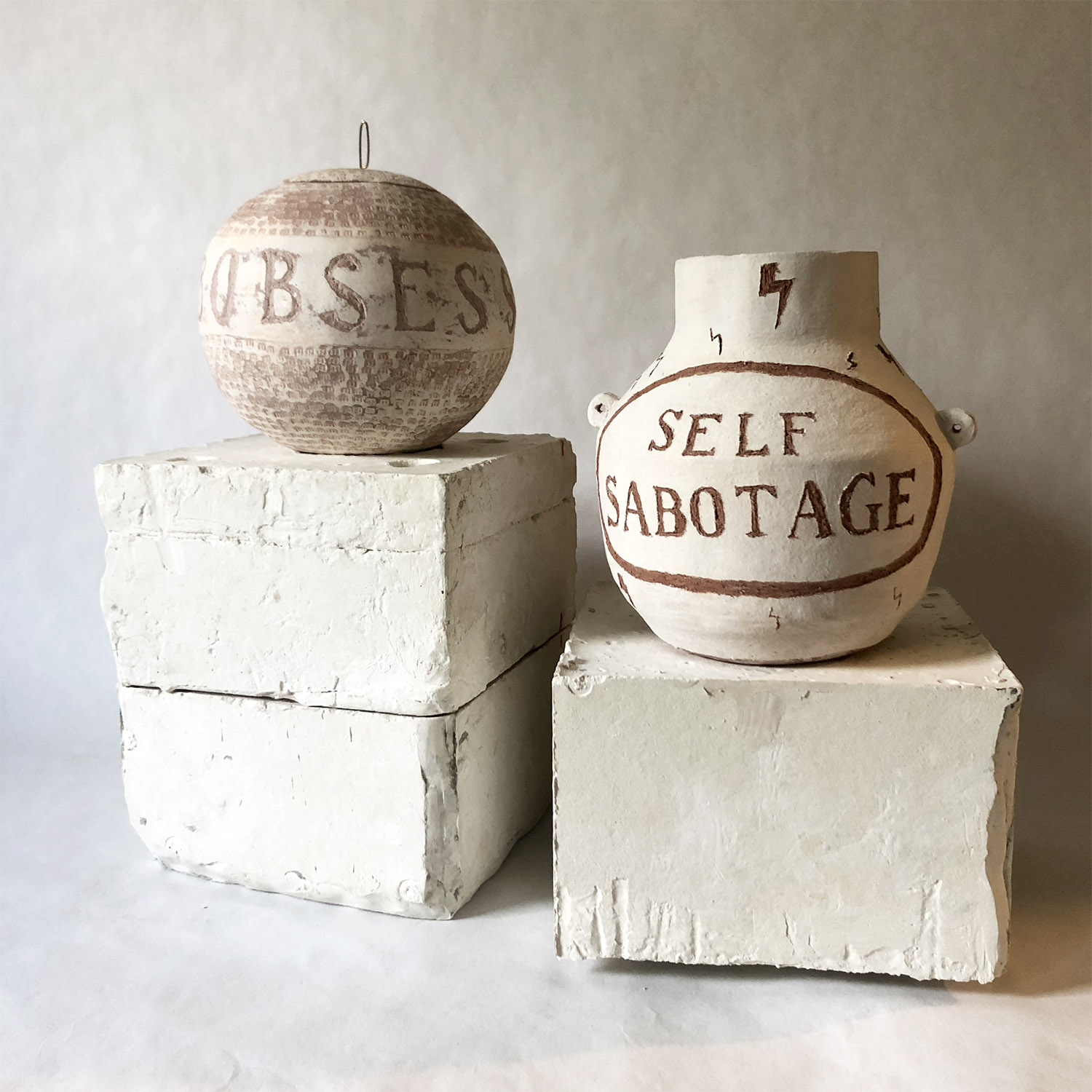 Self-Sabotage vase
The vases in the 'Dorian Gray Jars' series are designed to become wells of horror. They function like the famous mirror described by Wilde: ready to collect the evil thoughts, obsessions and psychopathies of their masters, they are filled to the brim, saving them from becoming ugly.
The "Self-Sabotage" vase is a prison ready to trap all the acts of self-sabotage and self-destructive thoughts of its owner: once you have put your malaise in it, it will be impossible to free it.
Its shape is ancient and eternal, its mouth full of sharp teeth, reminiscent of classic larder amphorae, it finds its place among oil and fermented foods.
Maximum width: 17 cm
Max height: 17 cm
Material: Red semi-refractory clay
Technique: Columbine
Shipping: Shipping costs will be calculated in the purchase phase. We are the spokesmen of a community of artisans, for this reason each item is shipped directly from the person who produced it.
Delivery times will respect the rhythm of those who have worked on this project with care. For beautiful things you have to know how to wait.
80,00 € Euro
1 in stock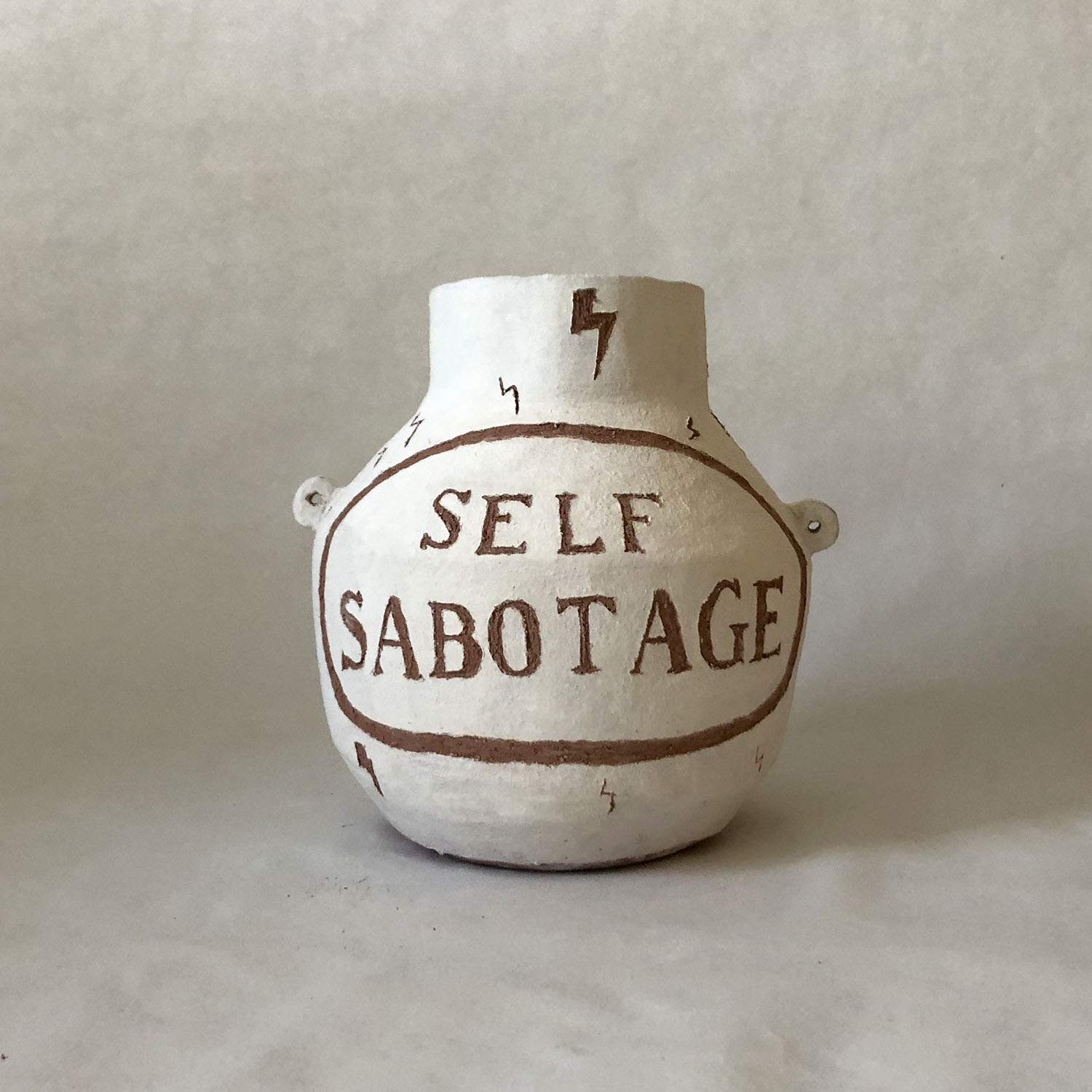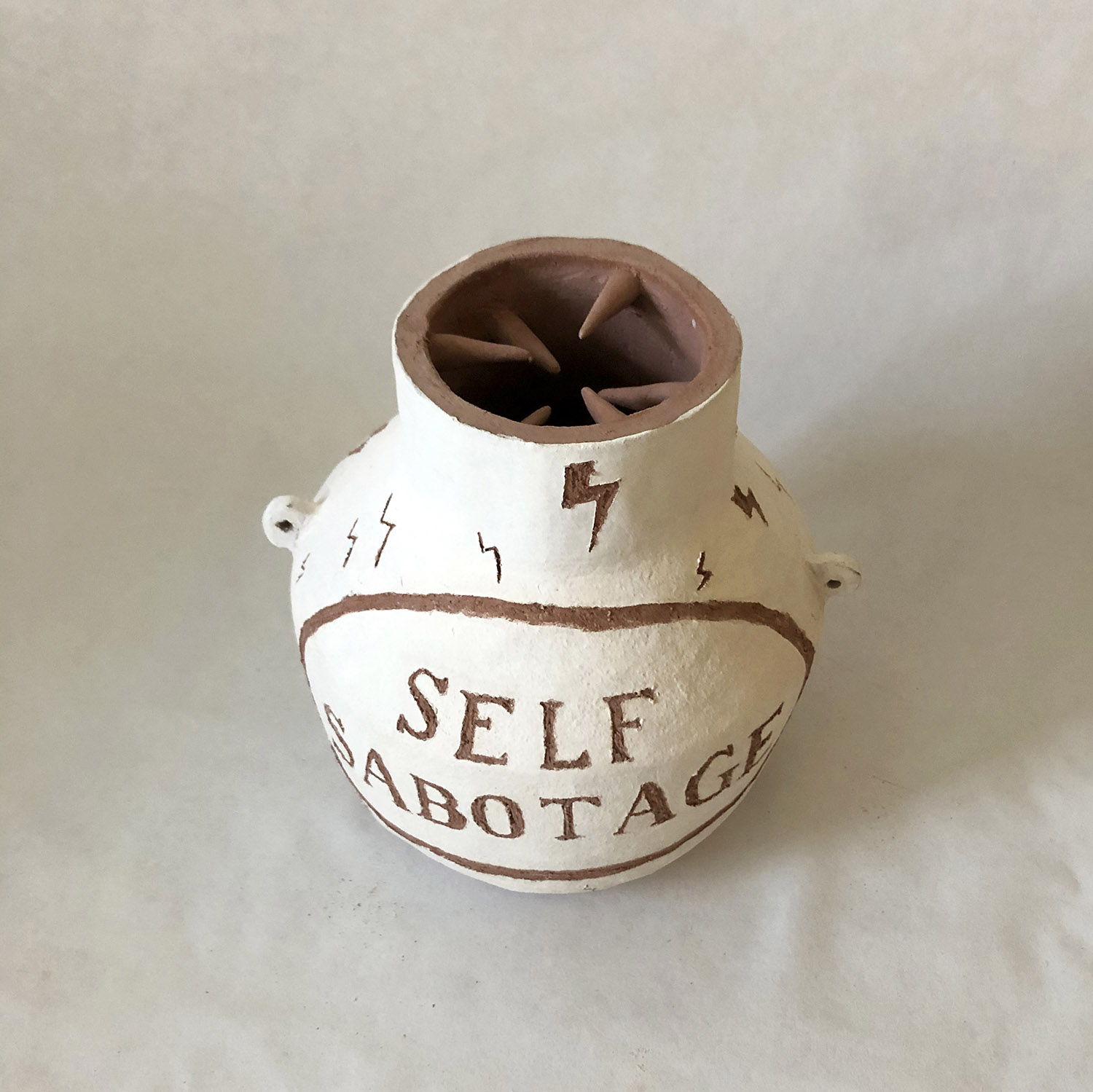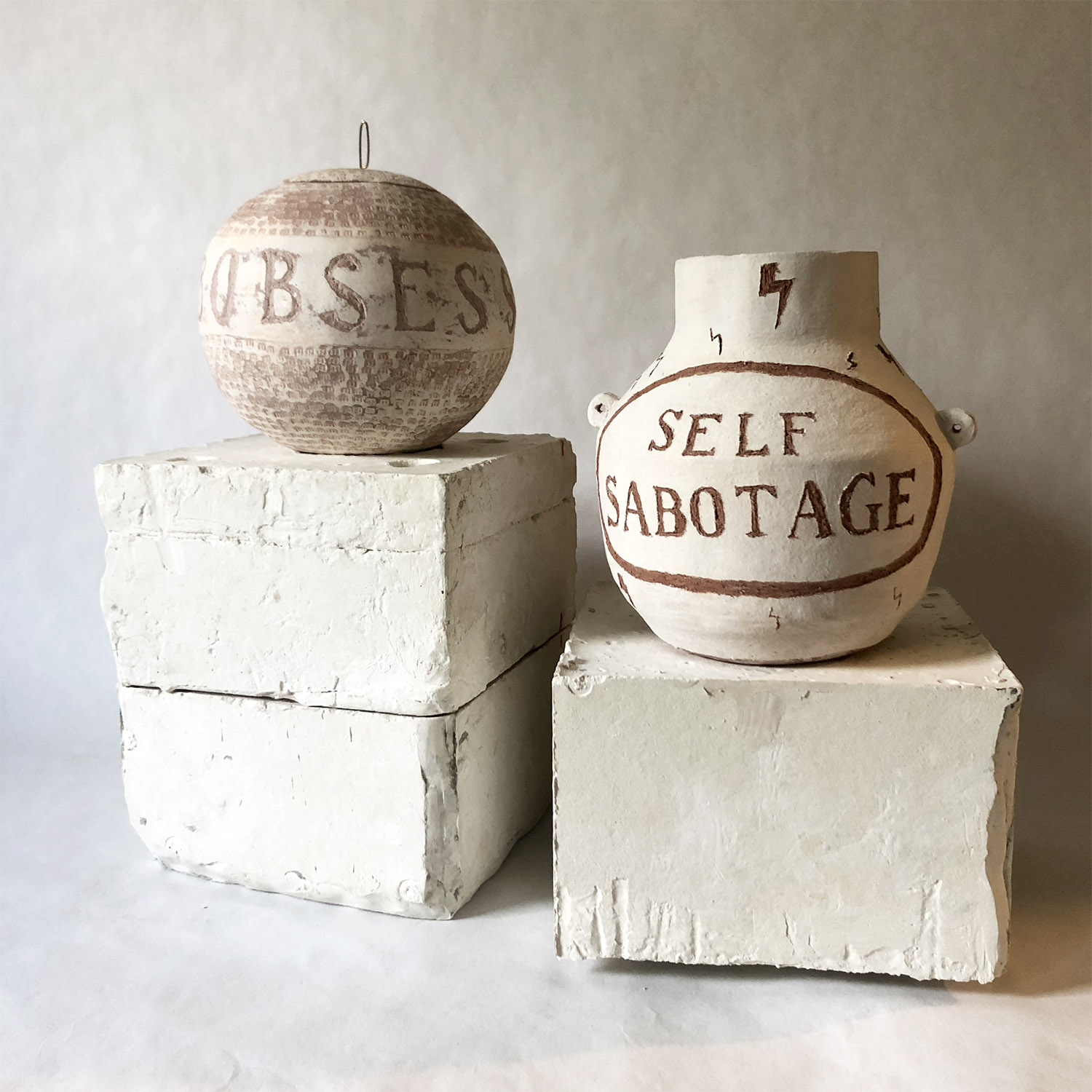 Find out who made this item
Irene, an architect and ceramist, is the founder of HEKLA, a micro-lab for ceramic experimentation. She works mainly with manual construction, but also experiments with slipcasts, glazes and colours for projects dedicated to a wider public.
HEKLA does not want to develop a defined brand idea, but rather works by developing themes that, from time to time, capture her attention, thus allowing her great creative freedom.
The subjects to which she devotes her most artistic creations are the interactions between ceramic SHAPE, as a universal language, and SIGNS as an expression of a subjective political or psychological position.
Her functional ceramics, on the other hand, are the sign of the techniques she is currently experimenting within her workshop. it is therefore a dynamic, personal and unique experimental project.