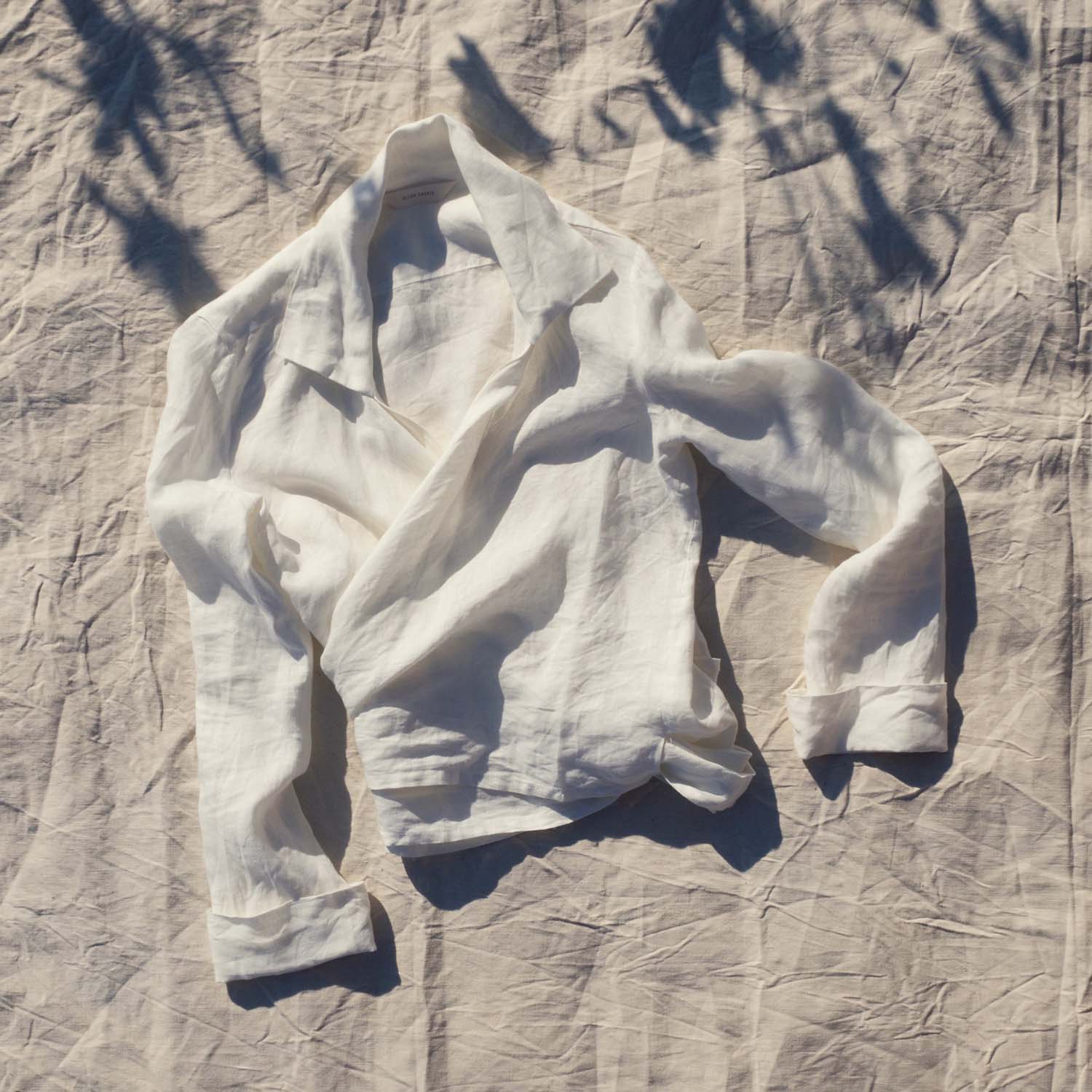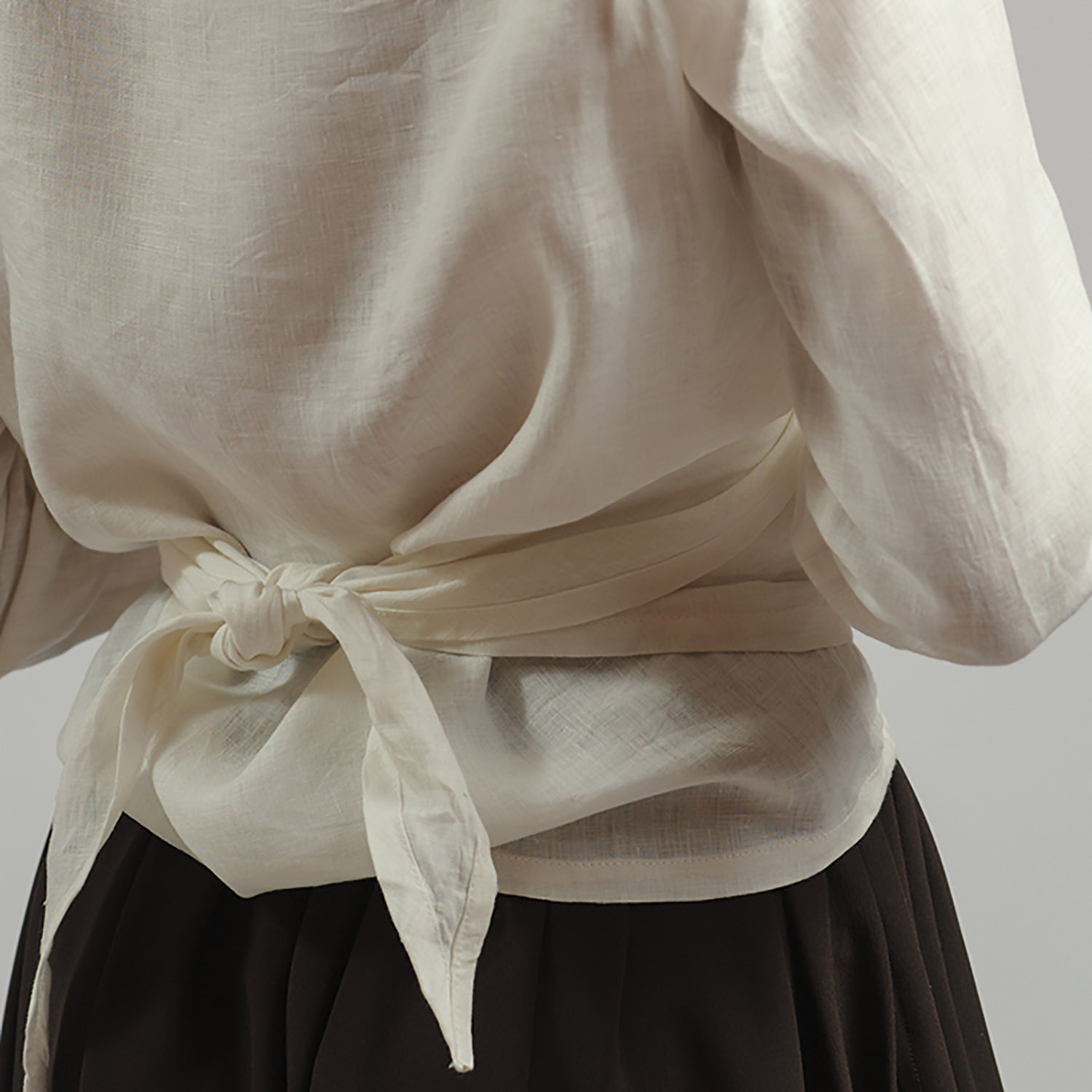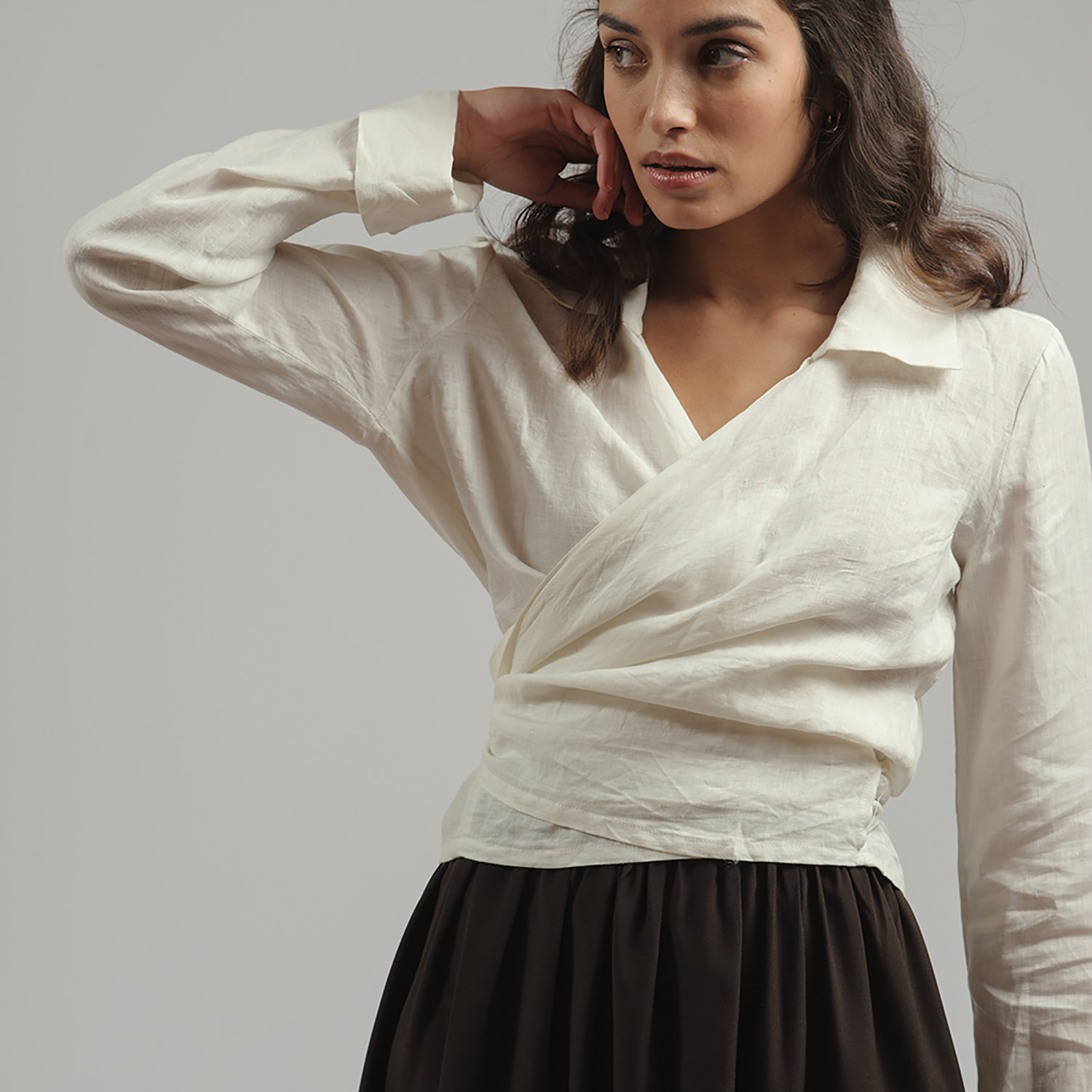 Shirt n. 1
Number 1 piece in a collection of 4 timeless shirts. Cut from our softest ivory linen, an extremely soft fabric that will gain in value after every wash. The criss-cross cut at the front wraps around the body and enhances the waist. Long sleeves and a high neckline balance the deep V-neckline. The soft light of candles is reflected on your neck in a bar at midnight, the sun's rays are absorbed by your chest during a walk at the fruit and vegetable market, rediscover the pleasure of consciously exposed skin.
Fabric: Lightweight linen
Composition: 100% linen
This lightweight linen is a combed and robust fabric that can be ironed for a clean, smooth finish or left creased after washing for a perfectly worn look.
Linen is durable in nature and is a super environmentally friendly fibre. It requires very little processing, is hypoallergenic, comfortable in all seasons, insulating and absorbent. Linen is a natural fibre made from the cellulose fibre within the stems of the flax plant.
Natural imperfections are to be expected: flecks, bumps and occasional fragments of organic matter are common in linen. If you are looking for the homogeneity and perfection of synthetic fibre or finely woven cotton, you will not find it in flax. Linen is to be loved for its imperfection.
Care: Machine washable. Wash on delicate cycle in cold water.
Choose your size according to the bust circumference.
Designed for a loose but not bulky fit.
XXS: 82 cm
XS: 84 cm
S: 87 cm
M: 91 cm
L: 96 cm
XL: 101 cm
XXL: 106 cm
Shipping: Shipping costs will be calculated at the purchase stage. We are the spokesperson for a community of artisans, which is why each item is shipped directly from the person who produced it.
Delivery times will respect the rhythm of those who have worked on this project with care.
For beautiful things you have to know how to wait.
153,00 € Euro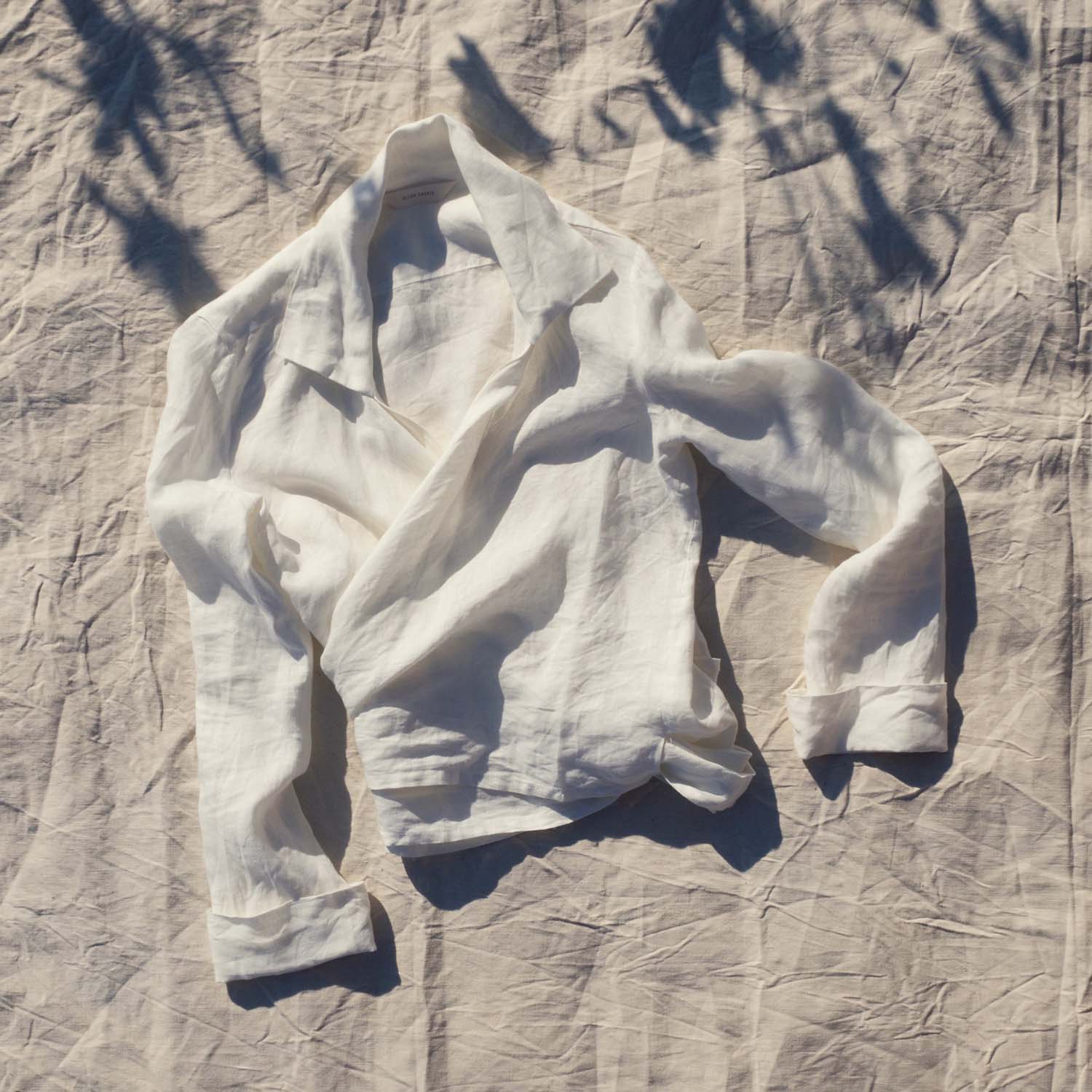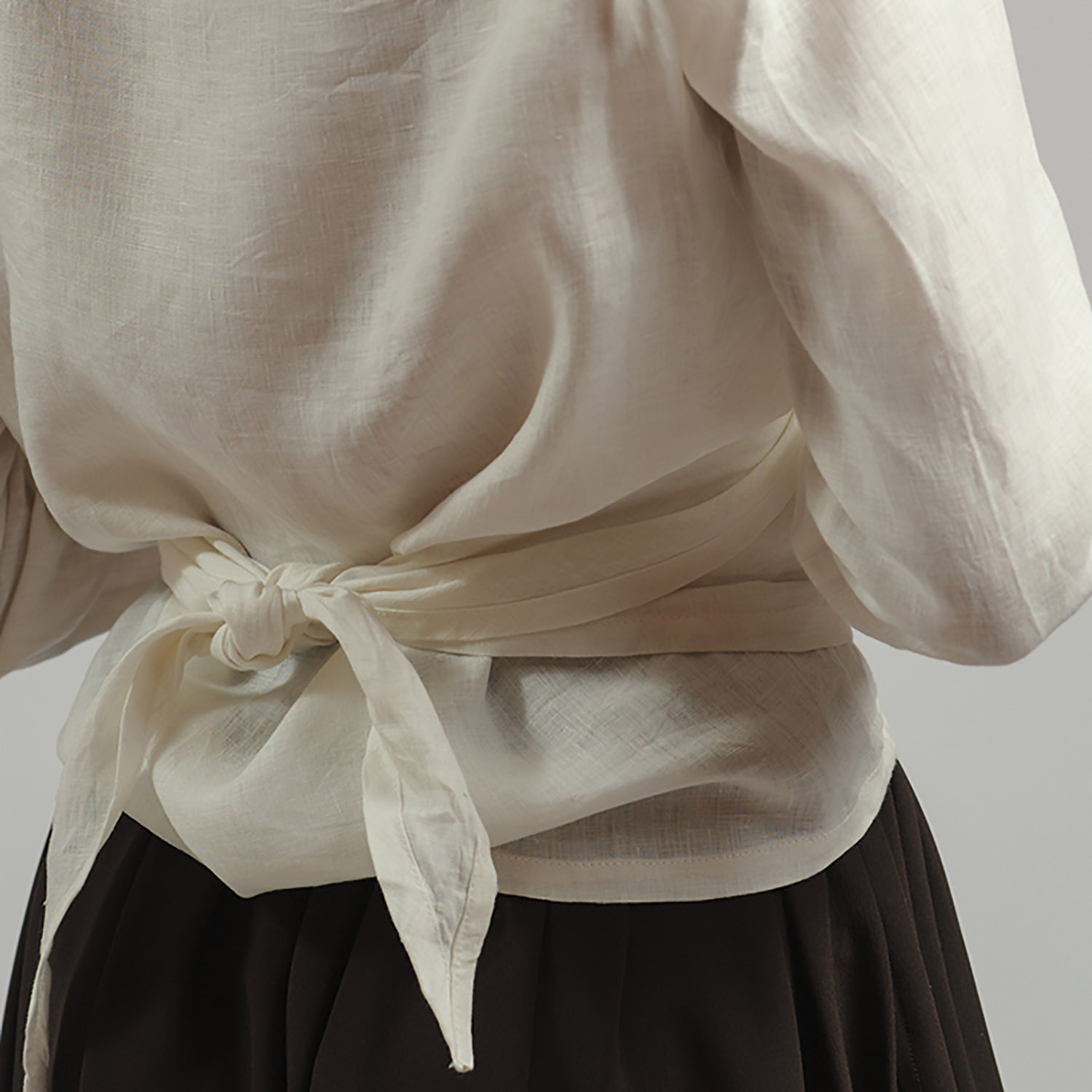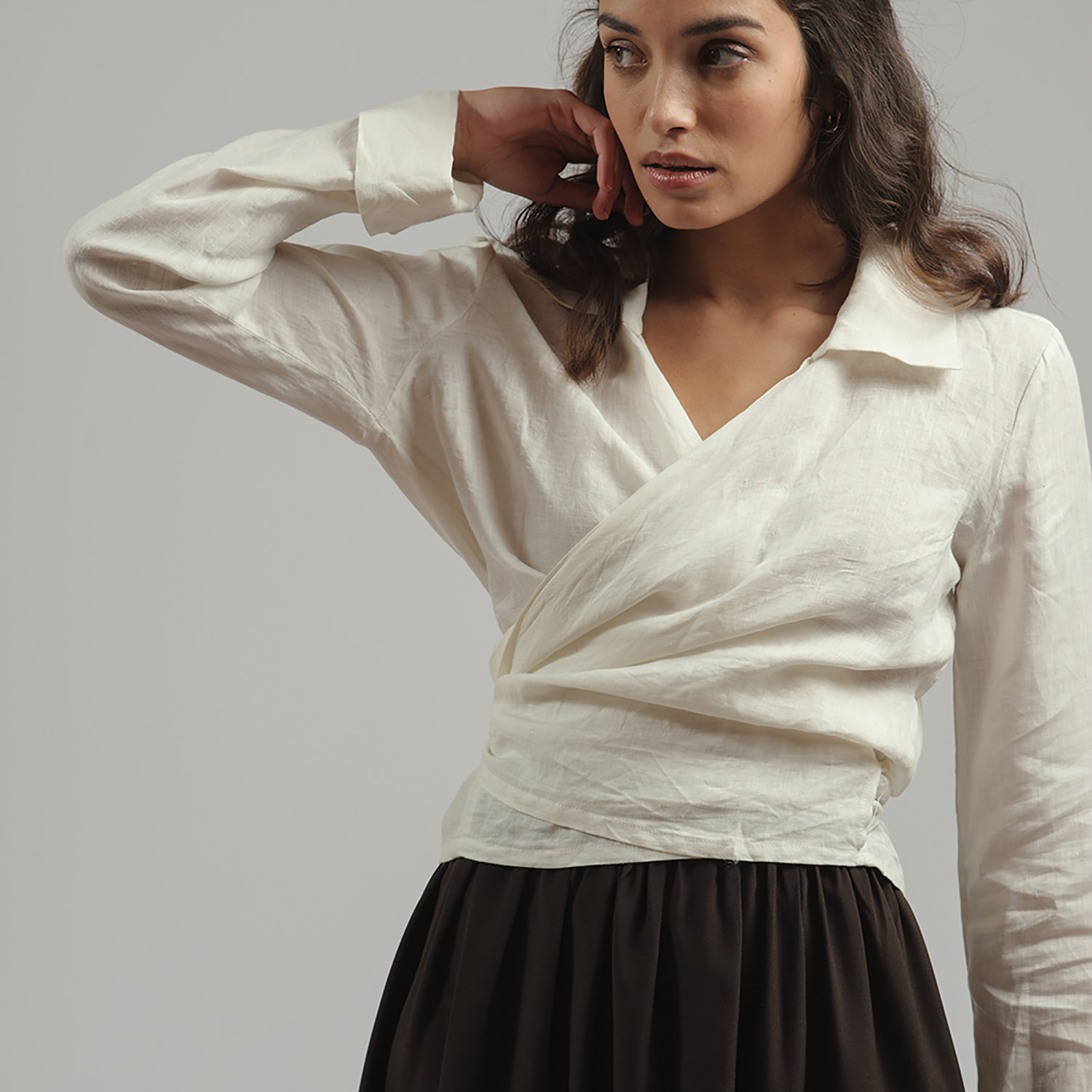 Find out who made this item
Alloa Casale is a project born in the province of Turin by Maria Alloa Casale.
The brand's mission is to create timeless clothing designed to give comfort, joy and make dressing a pleasure.
To encourage the sensory magic that clothing can give, we use soft fabrics that skim the curves, that float around the body with delightful gentleness. Colours that speak to the heart and calm the mind and fibres that connect with nature.
When you feel at home in your body and in touch with what clothes it then you are free to focus your energy on what matters most to you.