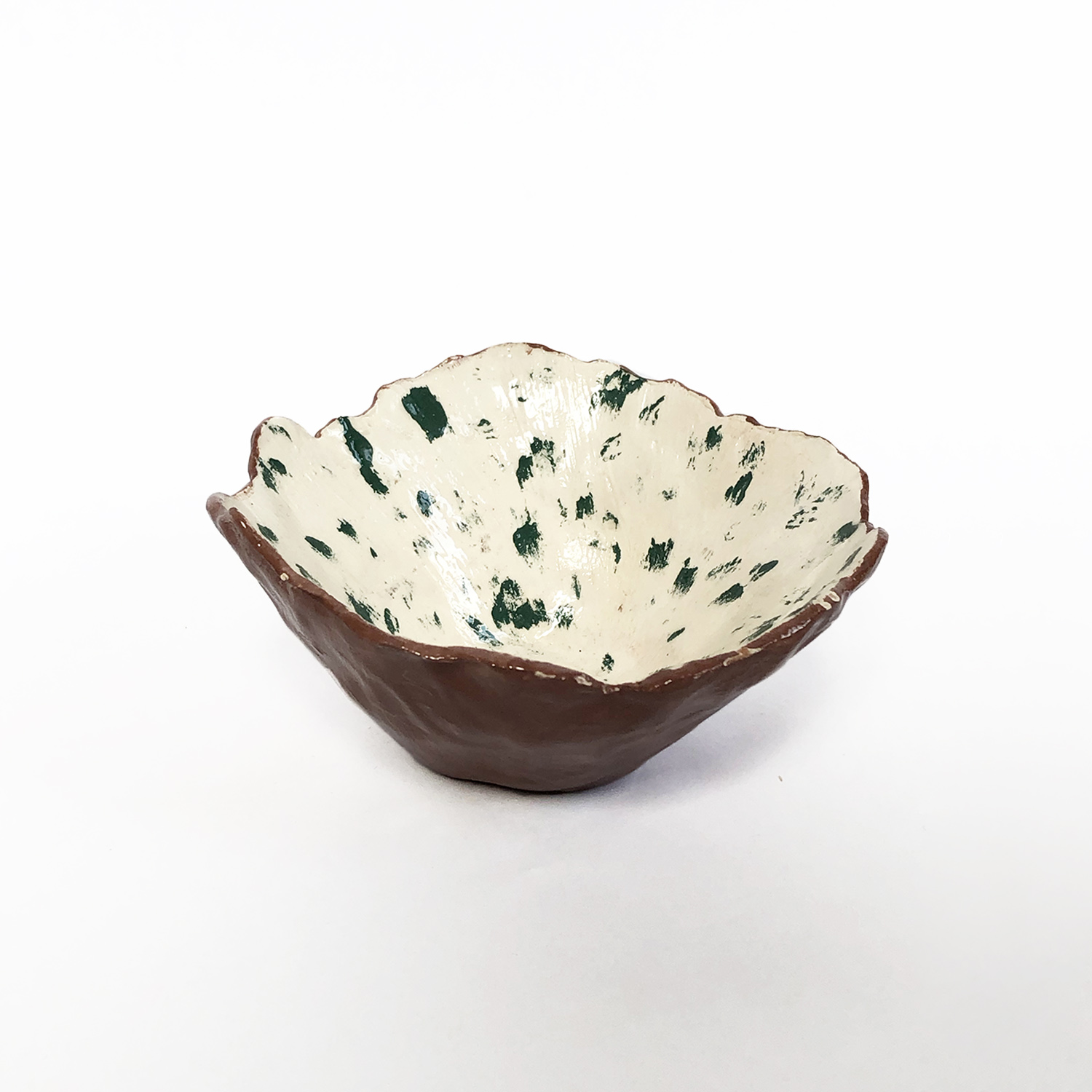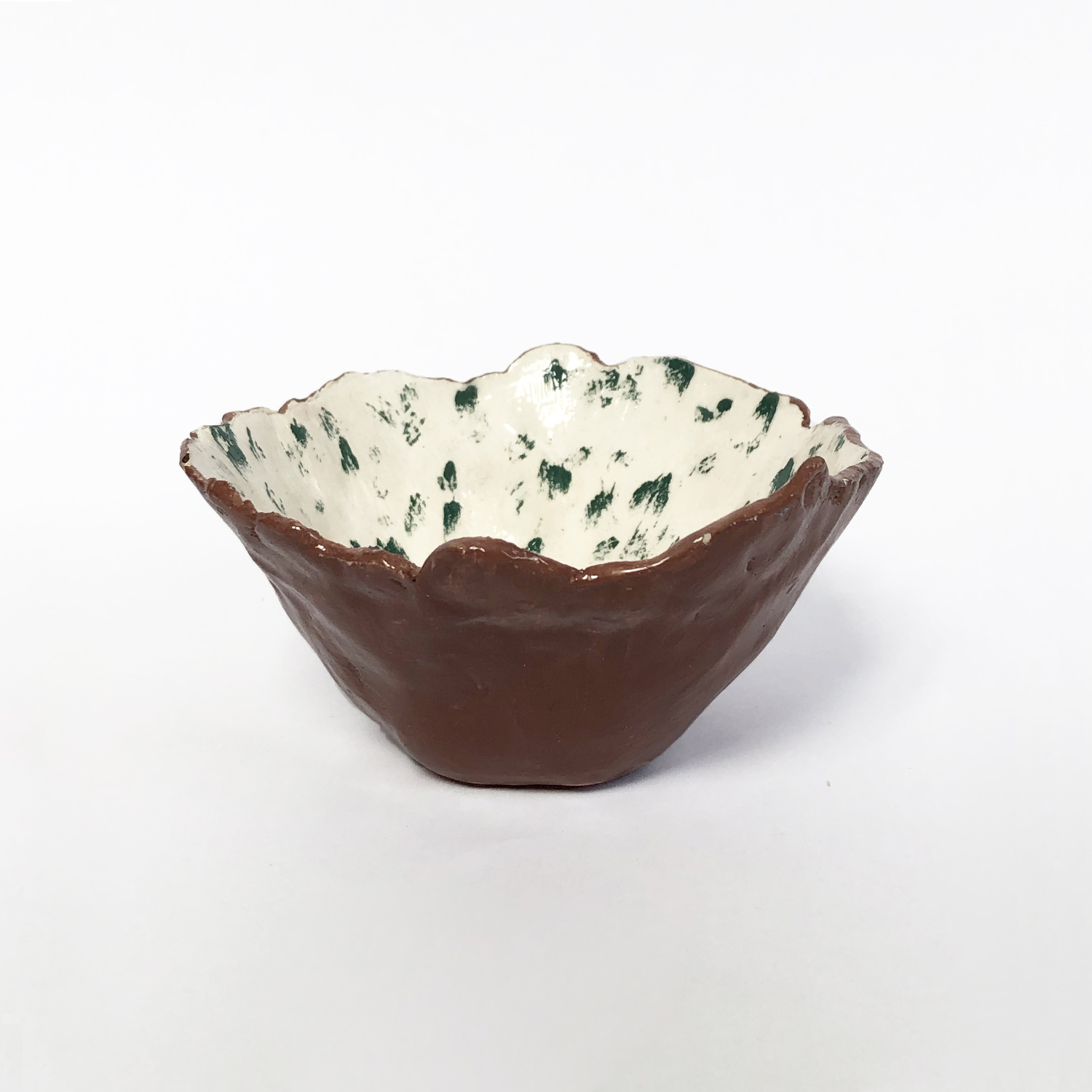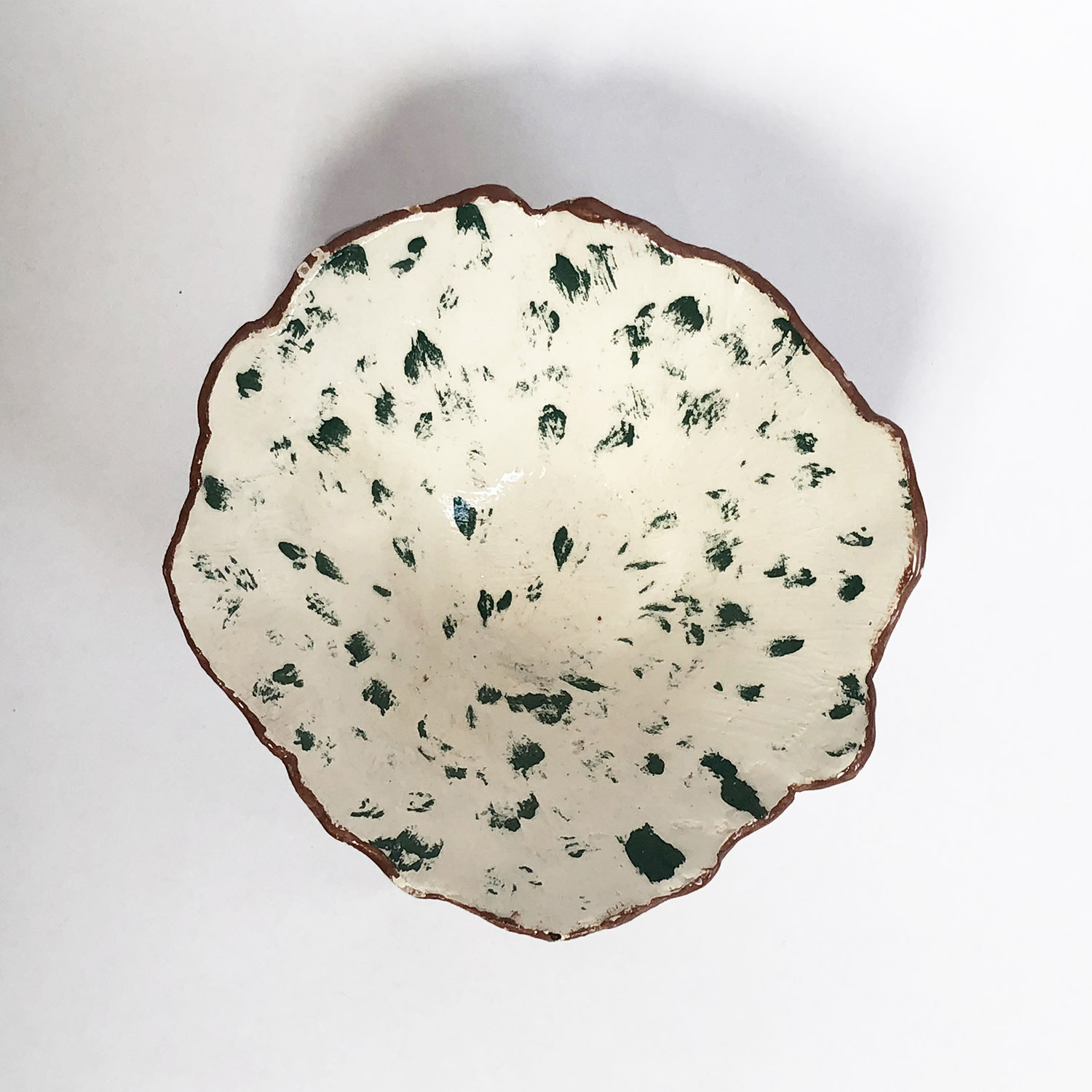 Small bowl
This bowl is made and coloured entirely by hand.
It is brown on the outside and the inside is contrasting white with forest green brush strokes.
It is a unique and unrepeatable piece.
Dimensions: H 6 cm, ø 11 cm
Shipping: Shipping costs will be calculated at the time of purchase. We are the spokesperson for a community of artisans, which is why each object is shipped directly from the person who produced it.
For beautiful things you have to know how to wait.
15,00 € Euro
1 in stock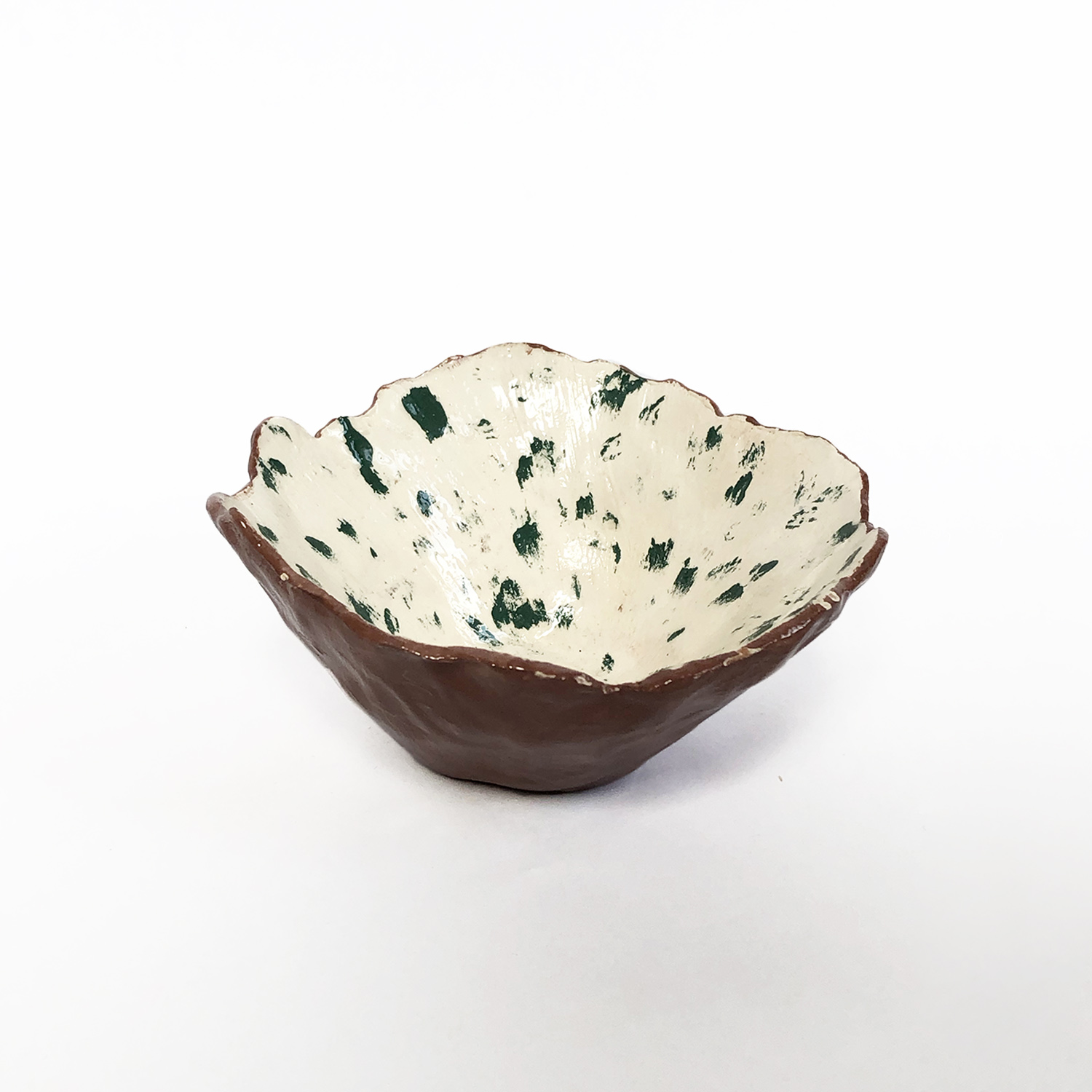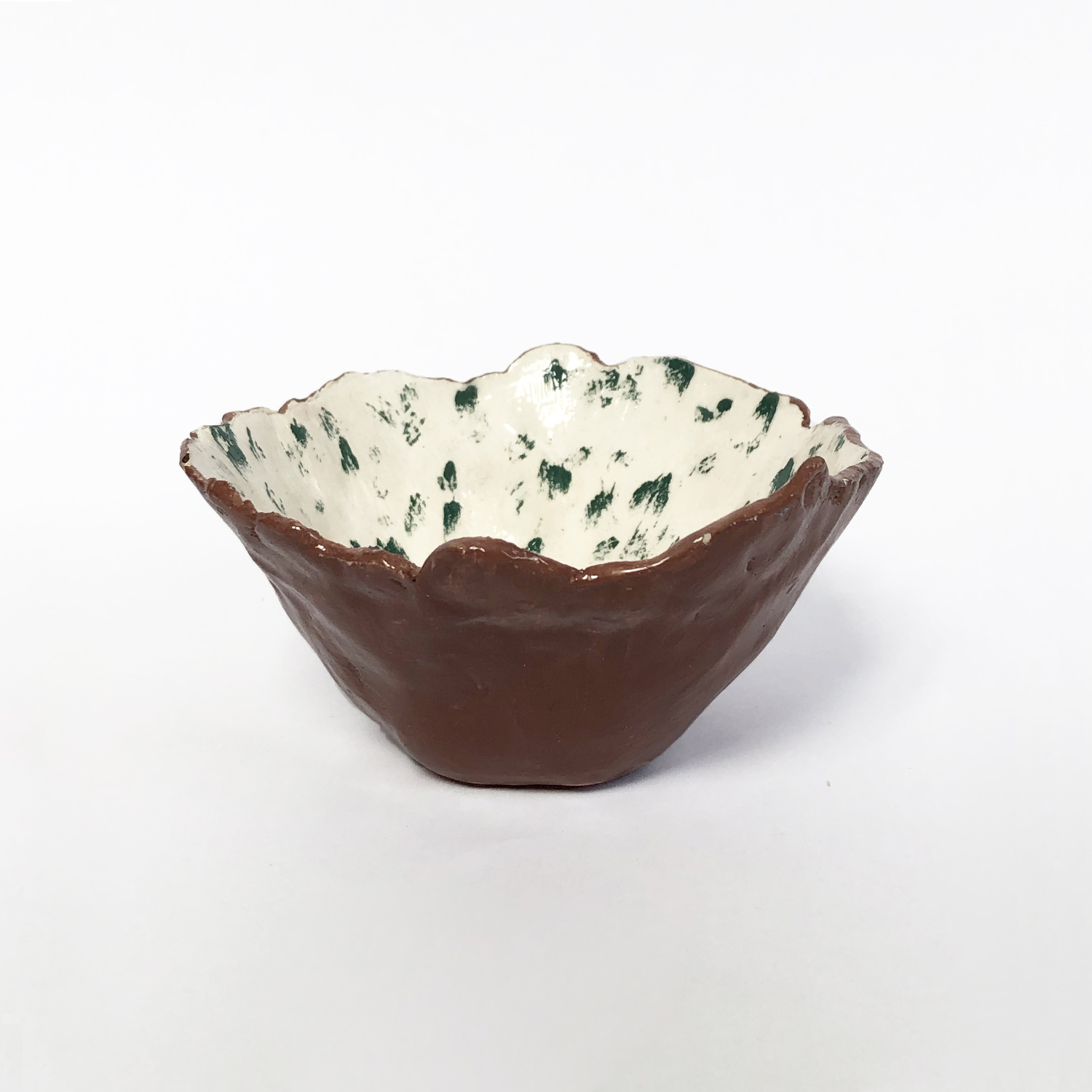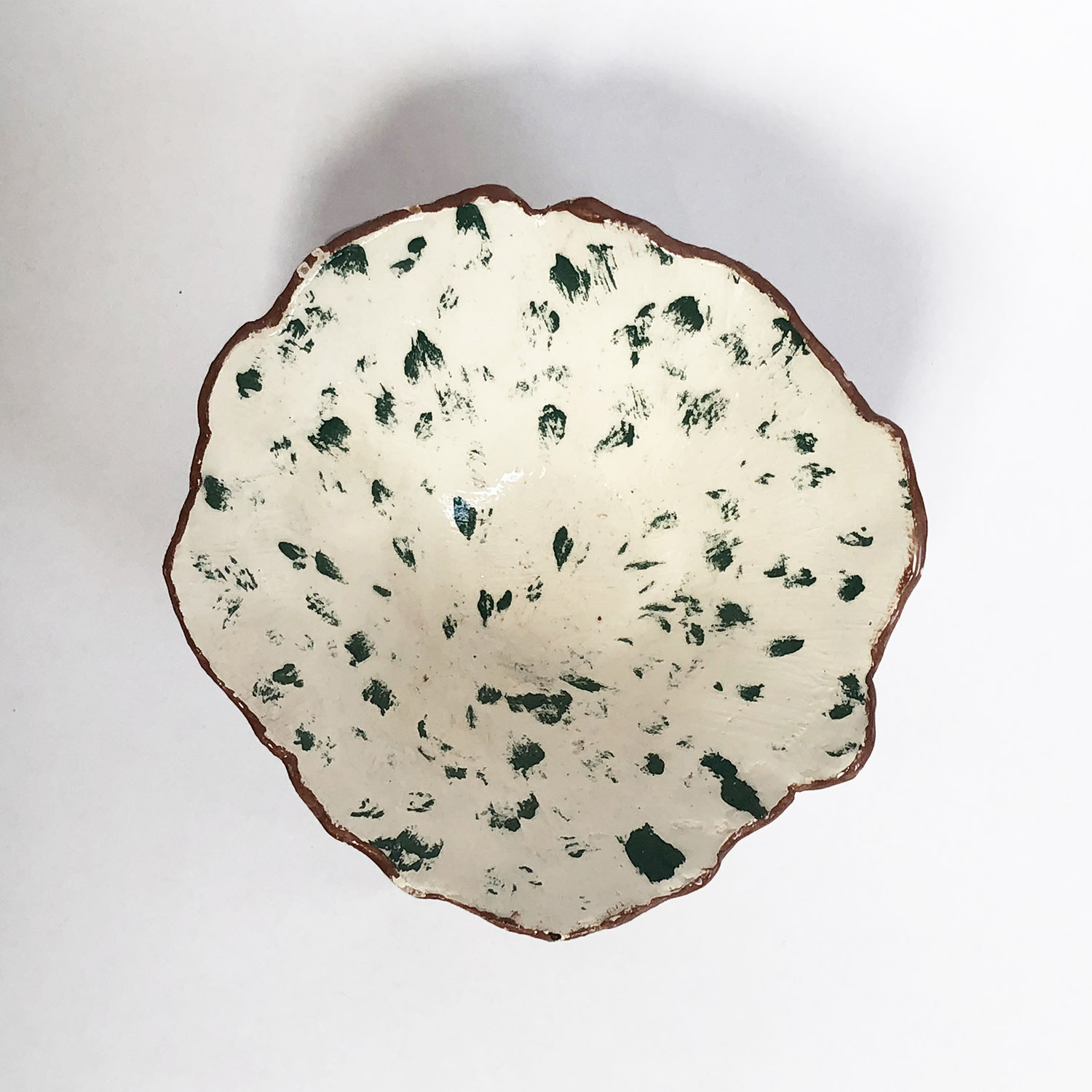 Find out who made this item
"Each piece made is unique because it is handmade with its own imperfections which, in my opinion, in this case make it perfect.
My studies of architecture, shapes and proportions have certainly influenced my way of working and creating objects with clay.
I try to enhance every artefact regardless of its function: a vase takes on meaning even without a flower".
This is how Beatrice Carolina Gambato, architect and ceramist, describes her project. She creates ceramic objects to spread beauty around the world. Her approach to ceramics is unique and personal and in each object, from the choice of colours to the shapes, you can read the emotions of the person who created it.
Each piece is made by hand modelling the clay, respecting the drying and firing times that this splendid work requires.