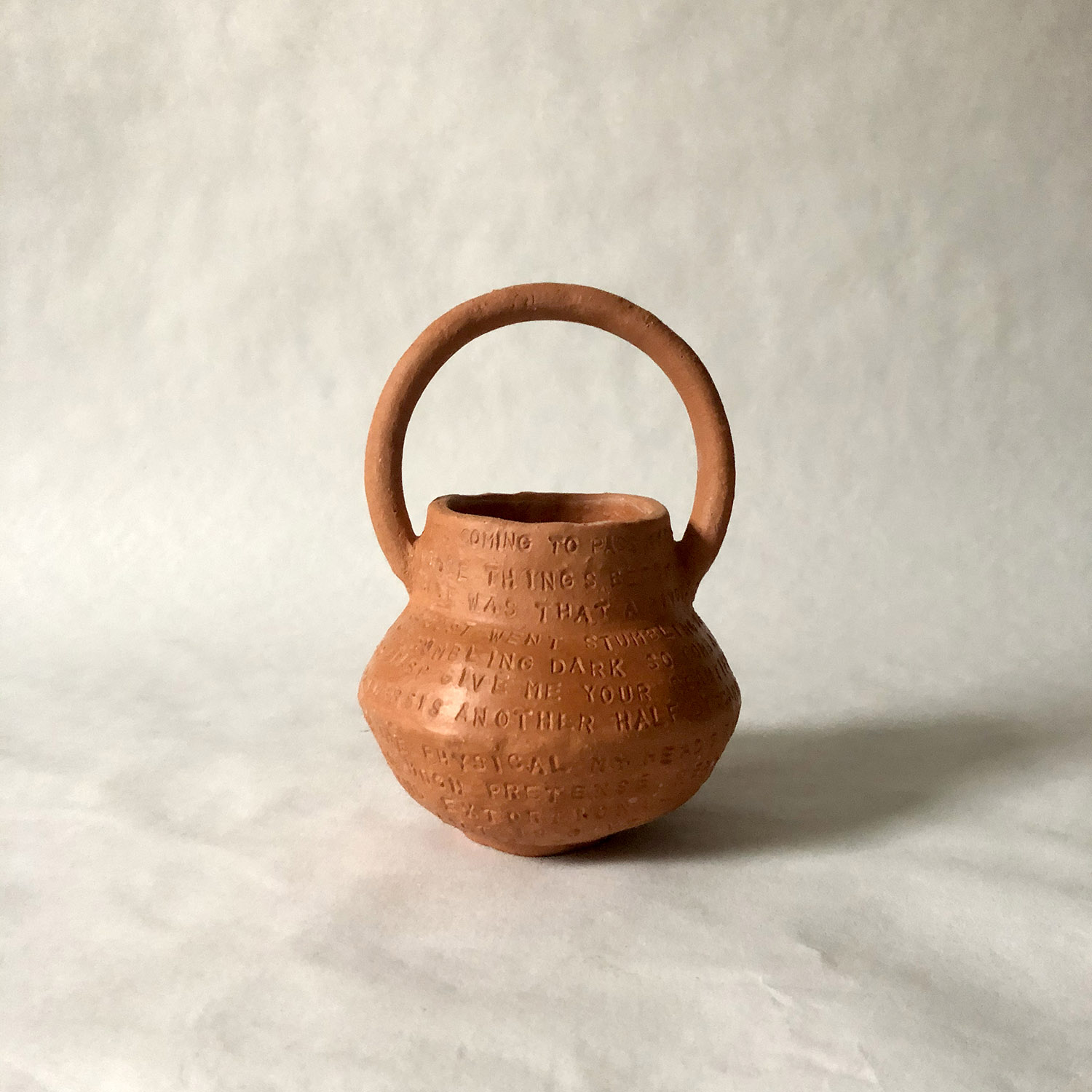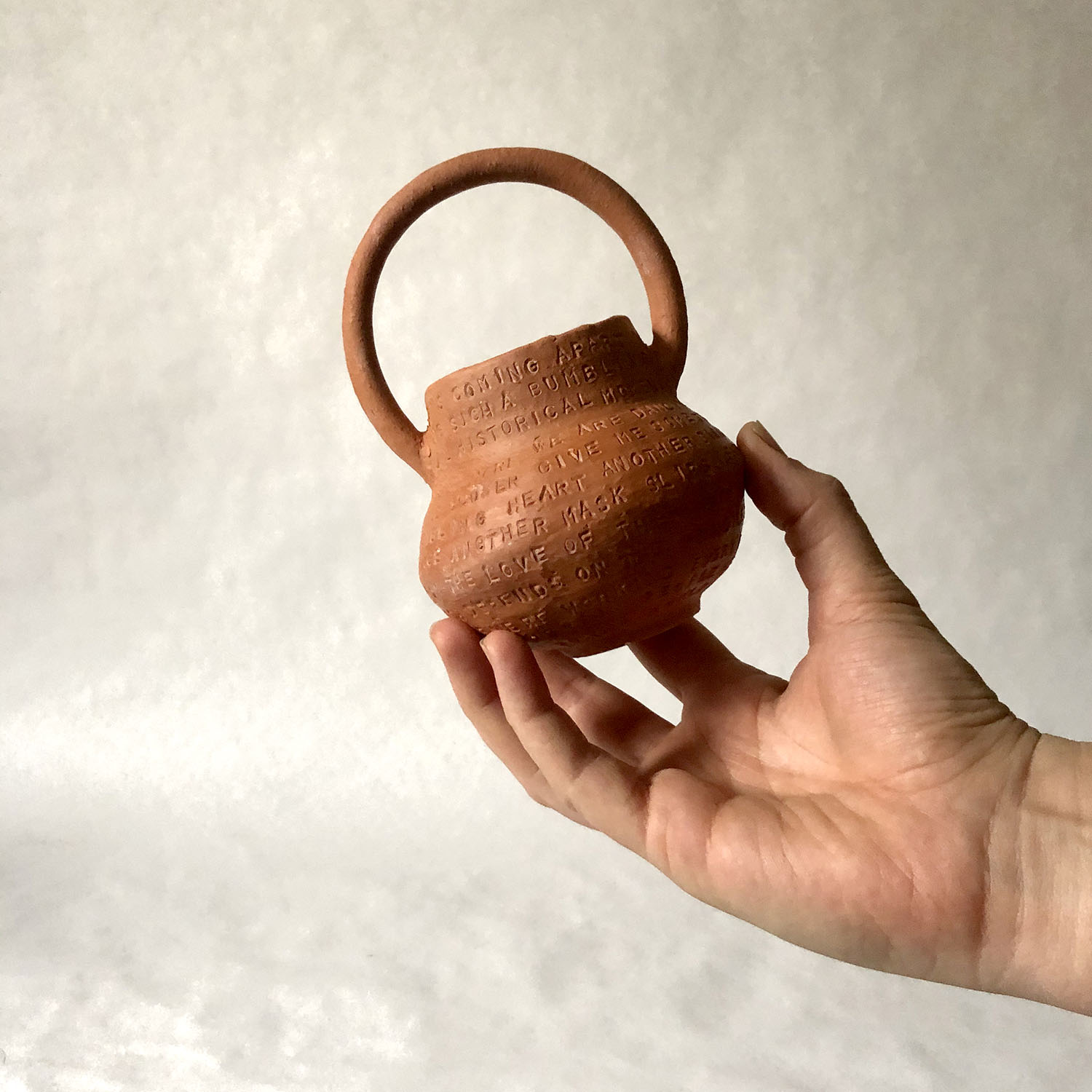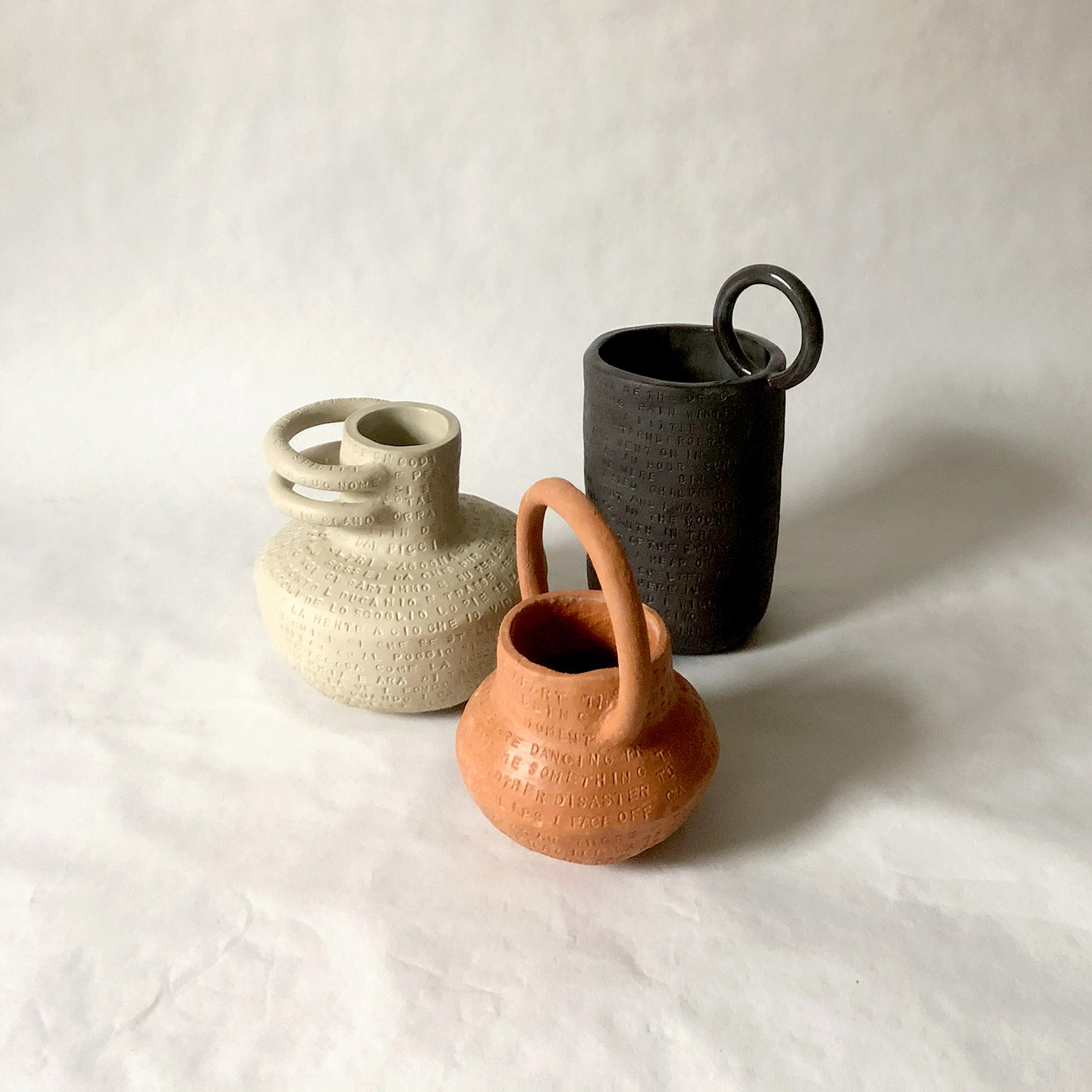 Spoken words – red vase
The SPOKEN WORDS series of vases is an expression of research into the ceramic form as a universal language, set against the peculiar memory of the craftsman, HEKLA, who engraves it with words and signs of his own experience. The vases are deliberately engraved "without end", it is not clear where the sentences begin and end, the words can be broken because what counts is the ritual, not the meaning.
The gesture of engraving words is a rite, which allows the abandonment of memory, a ceremony that can only be completed with the reading of those same words by another.
The SPOKEN WORDS series is exclusive to Factory Market.
Instructions: reading aloud the engravings (which have no direction or completion) frees the spirit, reveals the memory, fulfils the ritual.
Measurements: H 13.5 cm, maximum width: 9.5 cm
Material: Refractory clay
Technique: Columbine
Shipping: Shipping costs will be calculated at the time of purchase. We are the spokesman of a community of artisans, so each item is shipped directly from the person who produced it.
Delivery times will respect the rhythm of those who have worked on this project with care. For beautiful things you have to know how to wait.
58,00 € Euro
Out of stock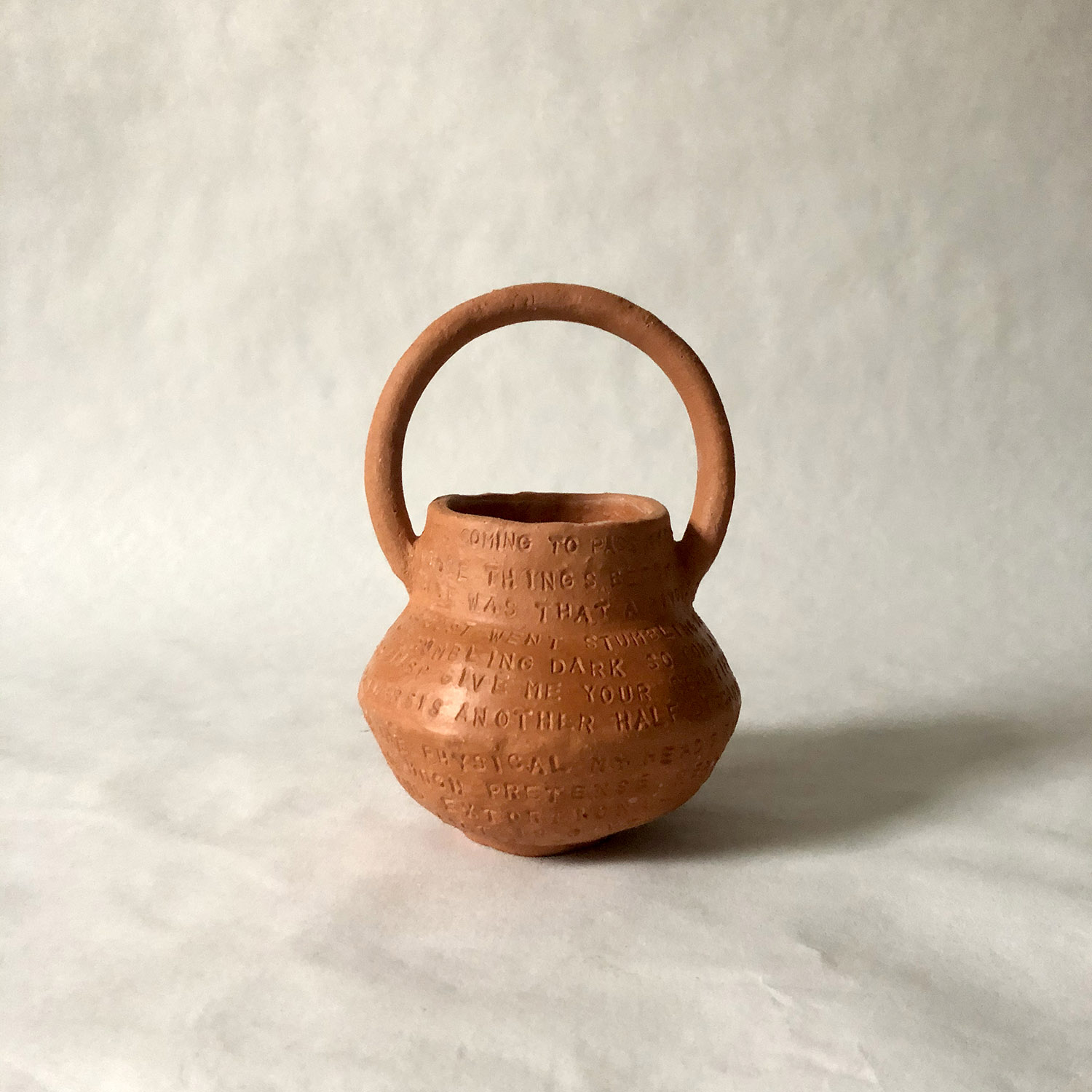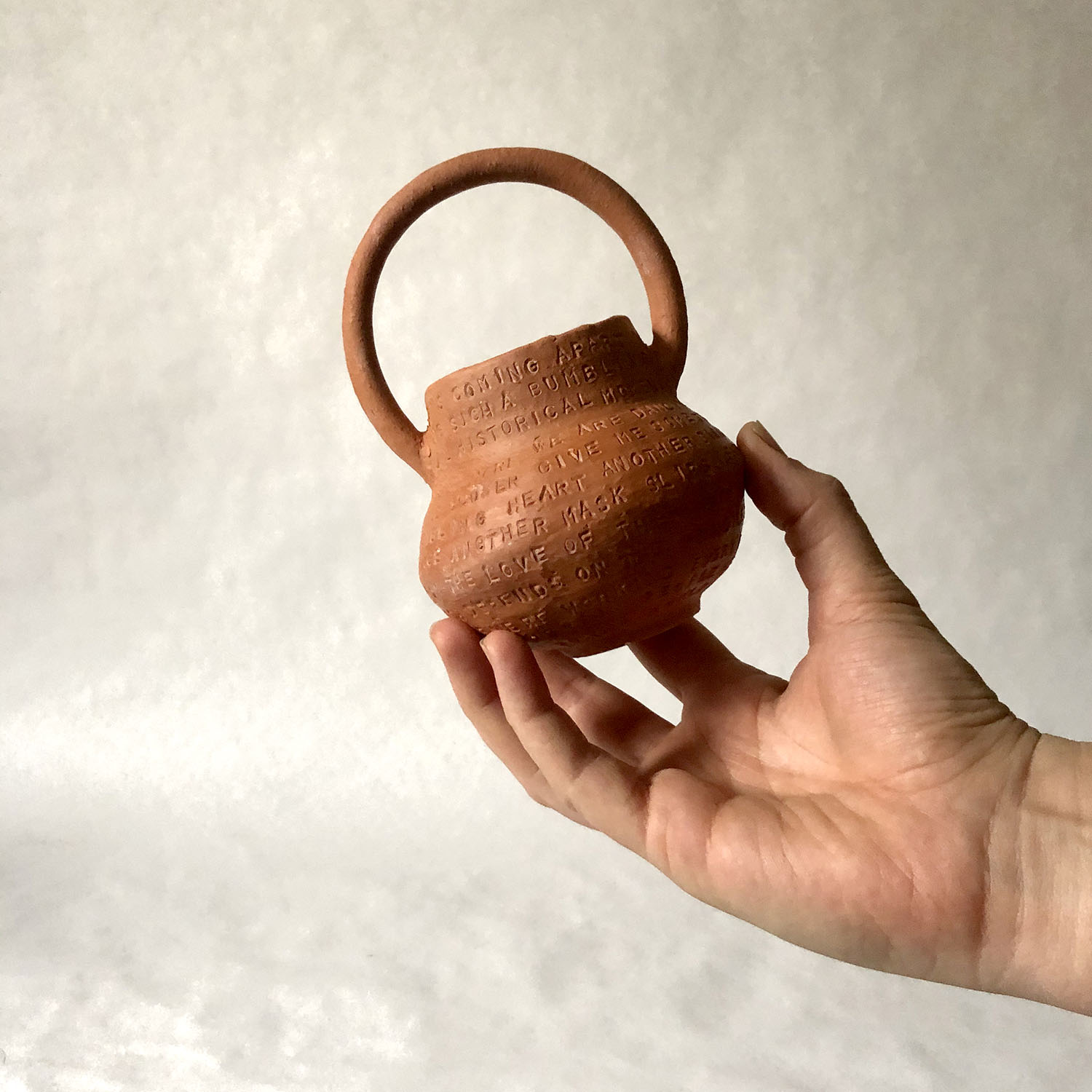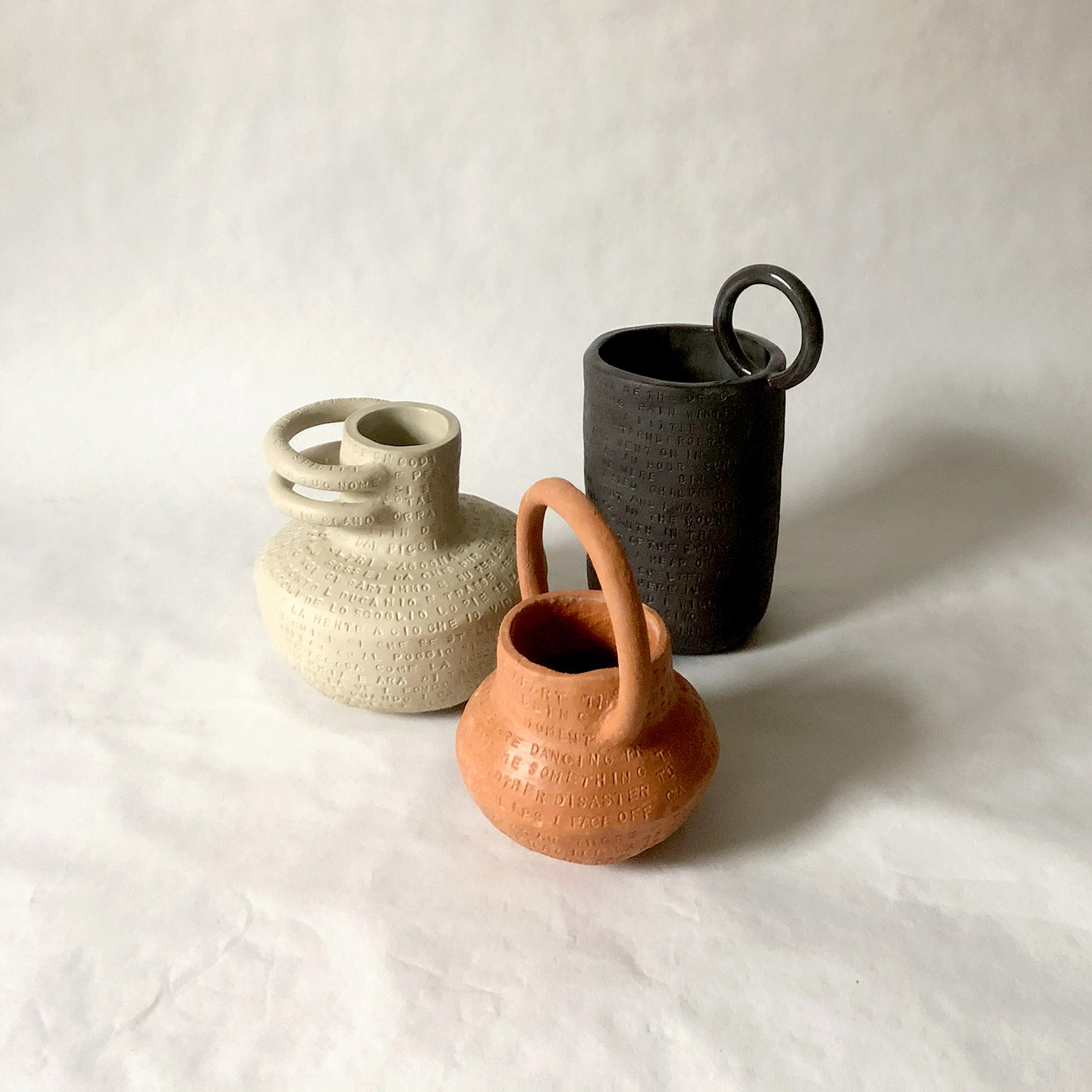 Find out who made this item
Irene, an architect and ceramist, is the founder of HEKLA, a micro-lab for ceramic experimentation. She works mainly with manual construction but also experiments with slip casts, glazes and colours for projects dedicated to a wider public.
HEKLA does not want to develop a defined brand idea but rather works by developing themes that, from time to time, capture her attention, thus allowing her great creative freedom.
The subjects to which she devotes her most artistic creations are the interactions between ceramic SHAPE, as a universal language, and SIGNS as an expression of a subjective political or psychological position.
His functional ceramics, on the other hand, are a sign of the techniques he is currently experimenting within his workshop. it is therefore a dynamic, personal and unique experimental project.