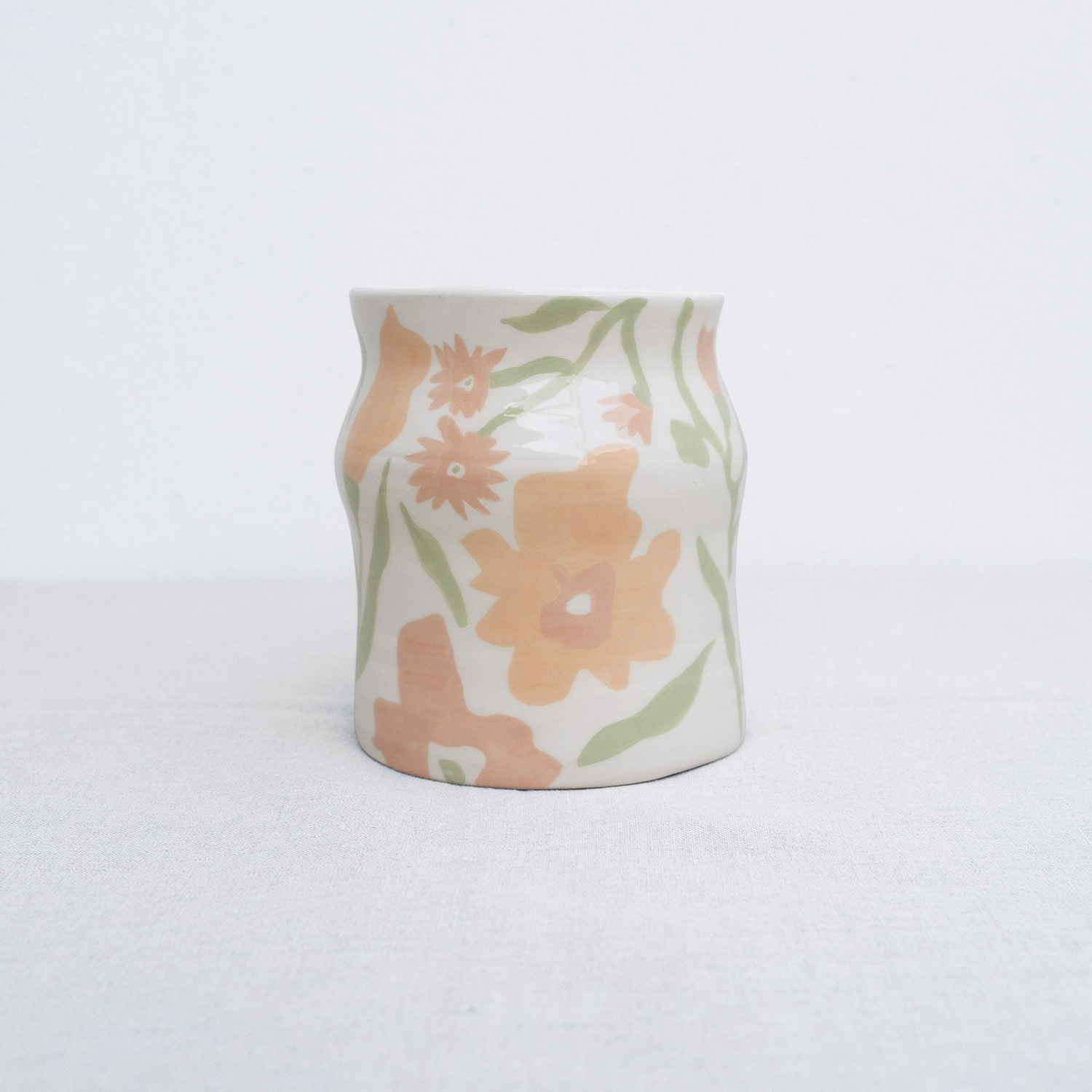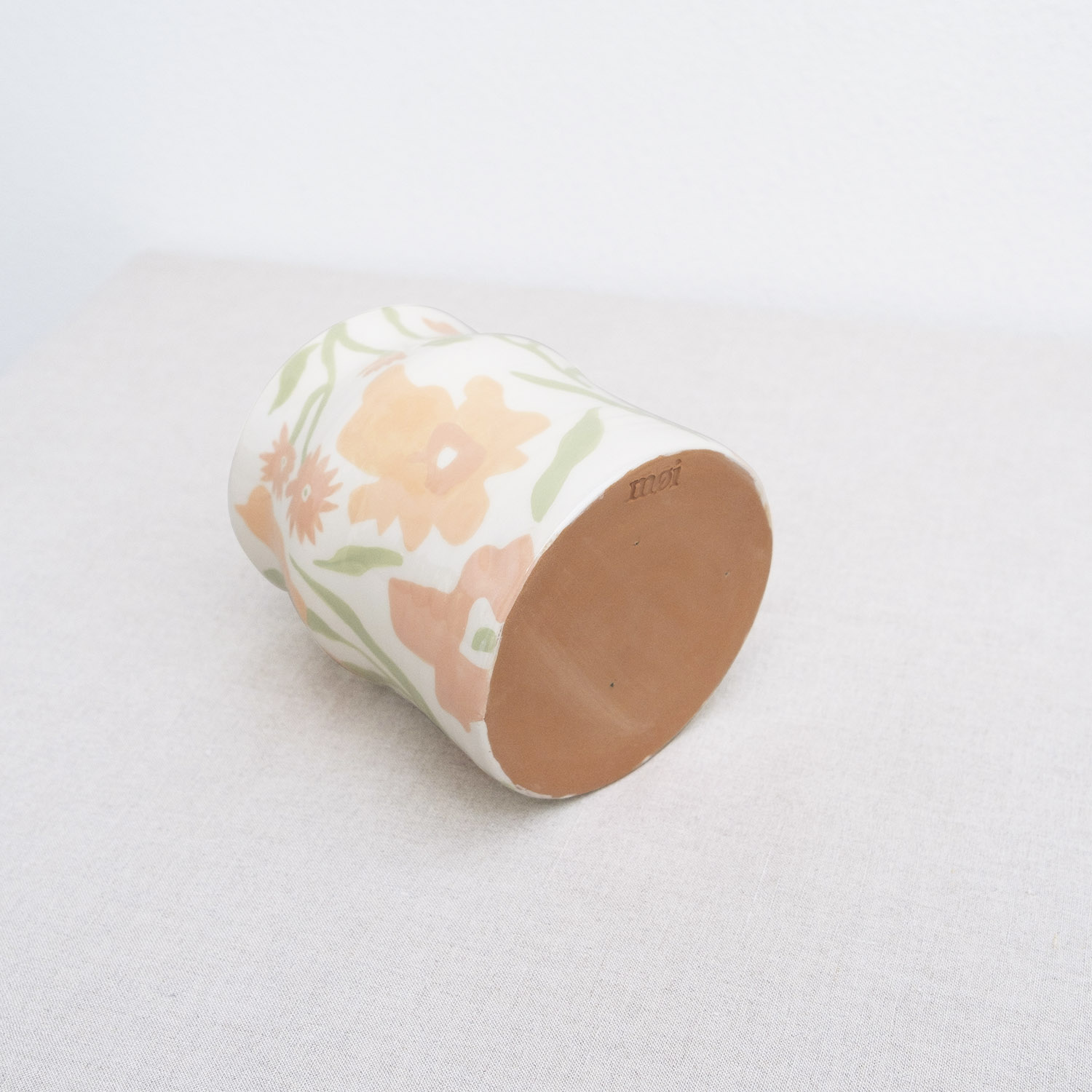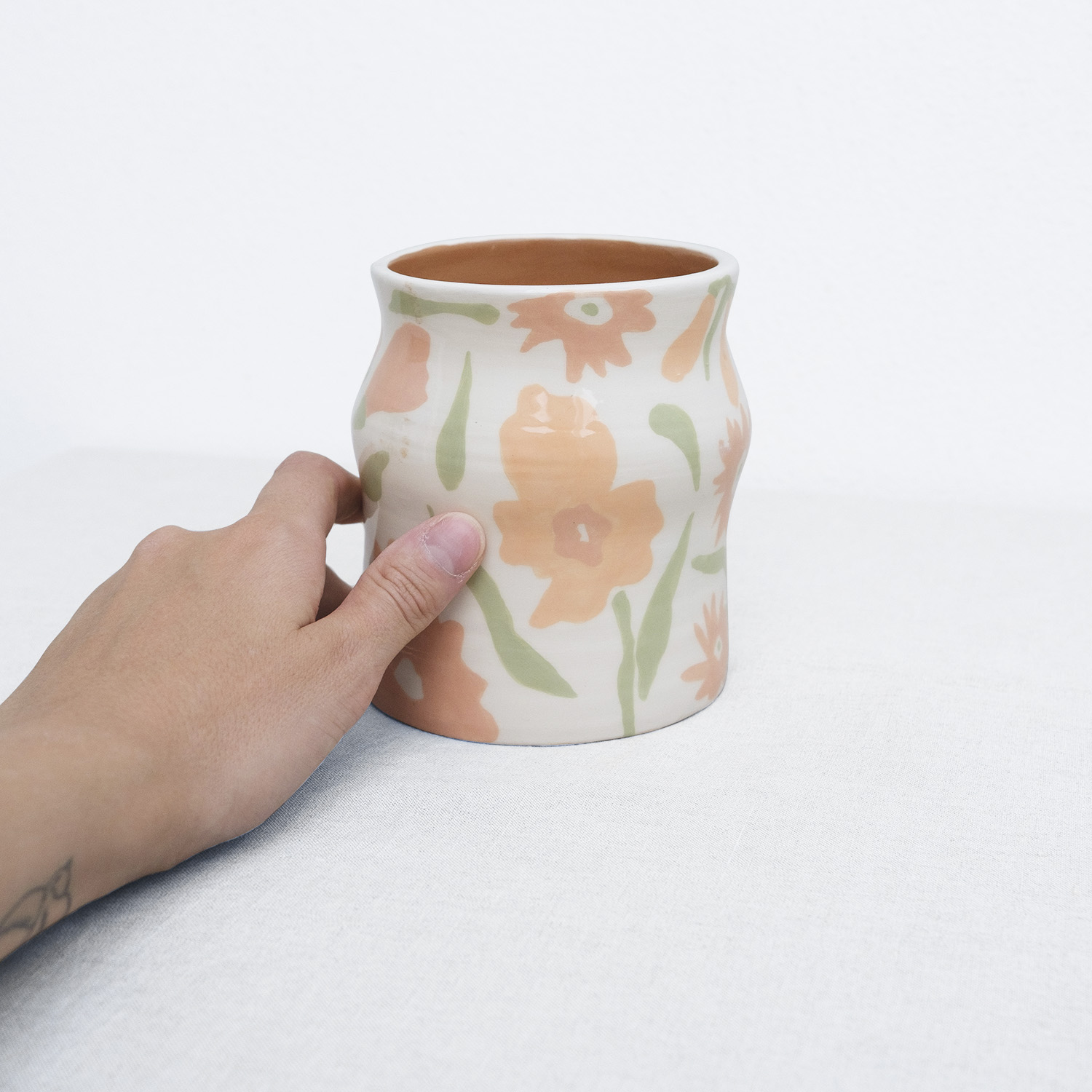 Garofani vase
Handmade using the potter's wheel technique, from Italian red clay, fired at a temperature of about 1000° and glazed with lead crystal in a second firing.
This object can be filled with water for the flowers, but cannot be washed in a dishwasher or heated in a microwave.
Materials: Terracotta, coloured engobes and polished crystalline.
Dimensions: diameter 11 cm | height 12 cm
Shipping: Shipping costs will be calculated at the time of purchase. We are the spokesperson for a community of artisans, so each item is shipped directly from the person who produced it.
Delivery times will respect the rhythm of those who have worked on this project with care.
For beautiful things you have to know how to wait.
35,00 € Euro
1 in stock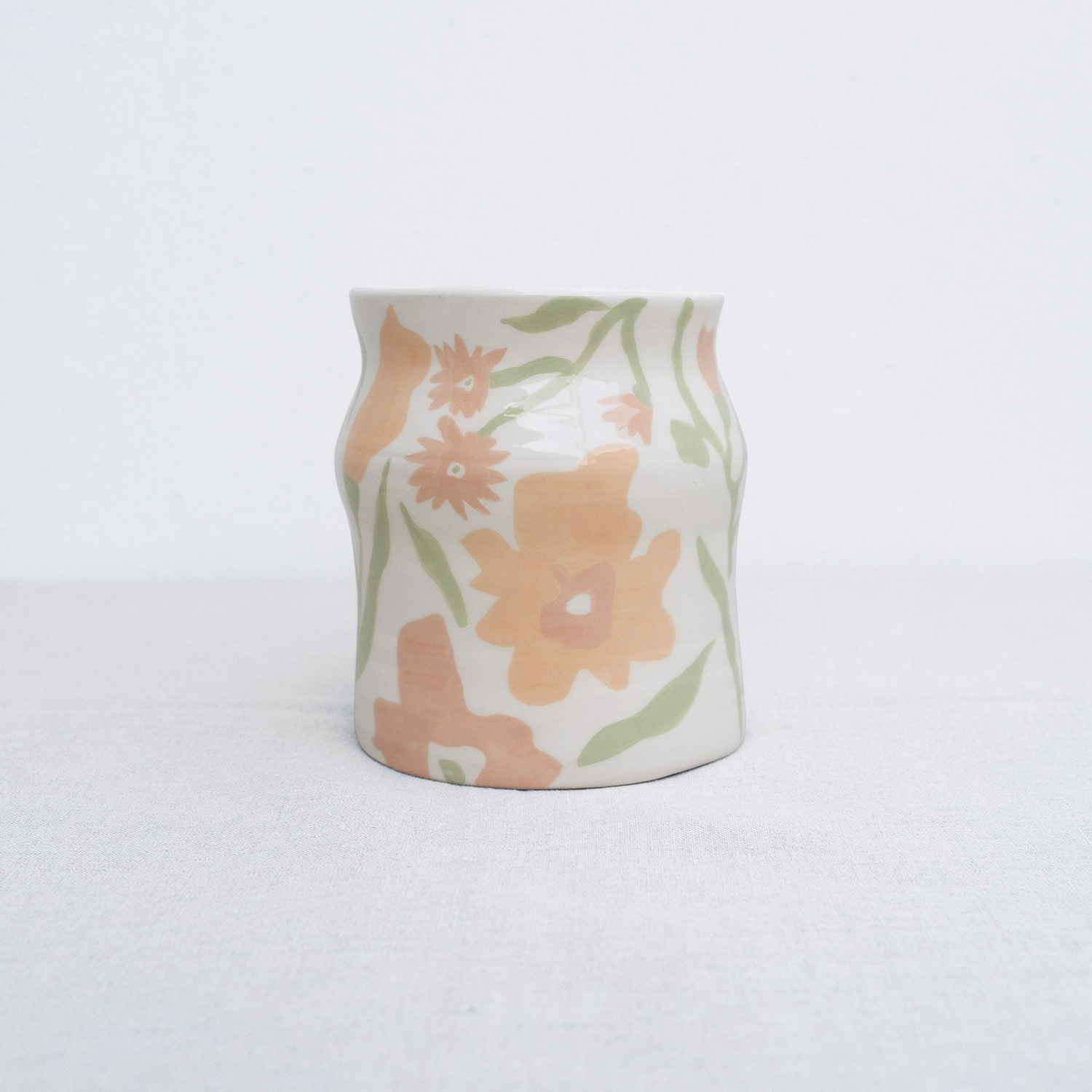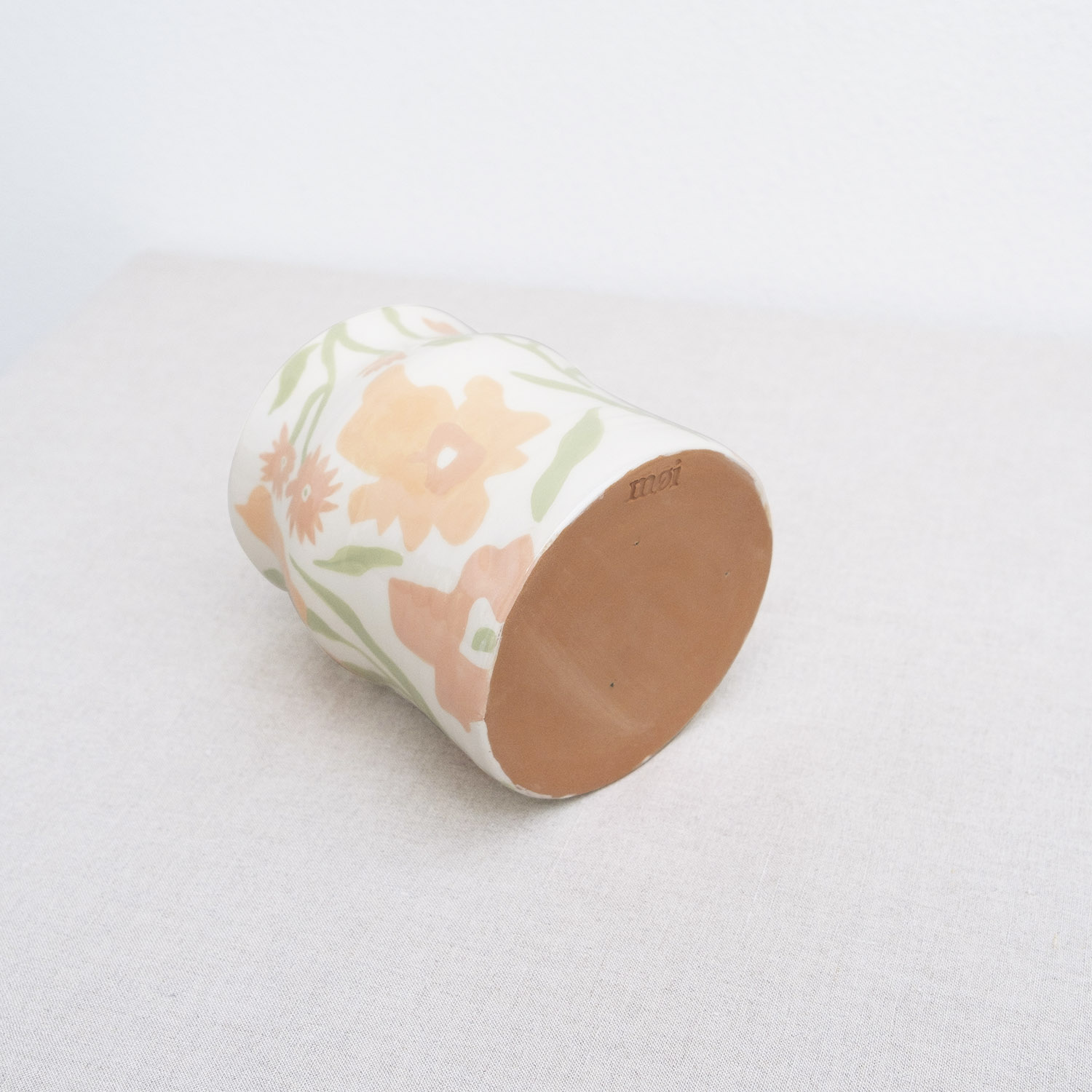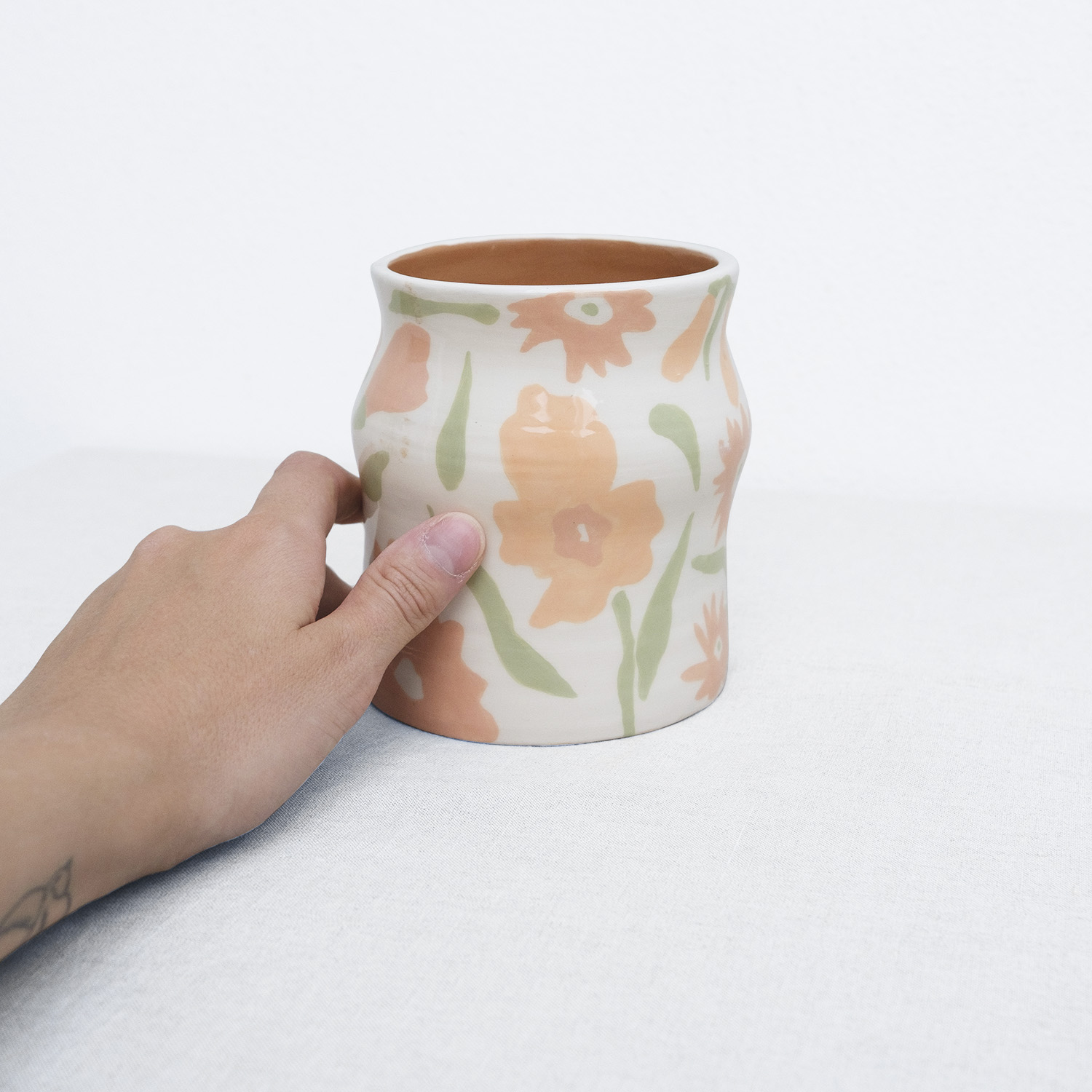 Find out who made this item
Moi Ceramics is a small ceramics project founded by Alessia Arrighetti and born after an inspiring trip to Copenhagen, where she was able to appreciate and learn about the slow Nordic lifestyle.
Moi Ceramics' main source of inspiration is the soothing colours of the earth and the organic shapes of nature, which we find in all her ceramics.
Alessia creates unique pieces using the lathe technique and finally hand-painted, to celebrate the simplicity of Italian terracotta and the slow lifestyle that inspired her.