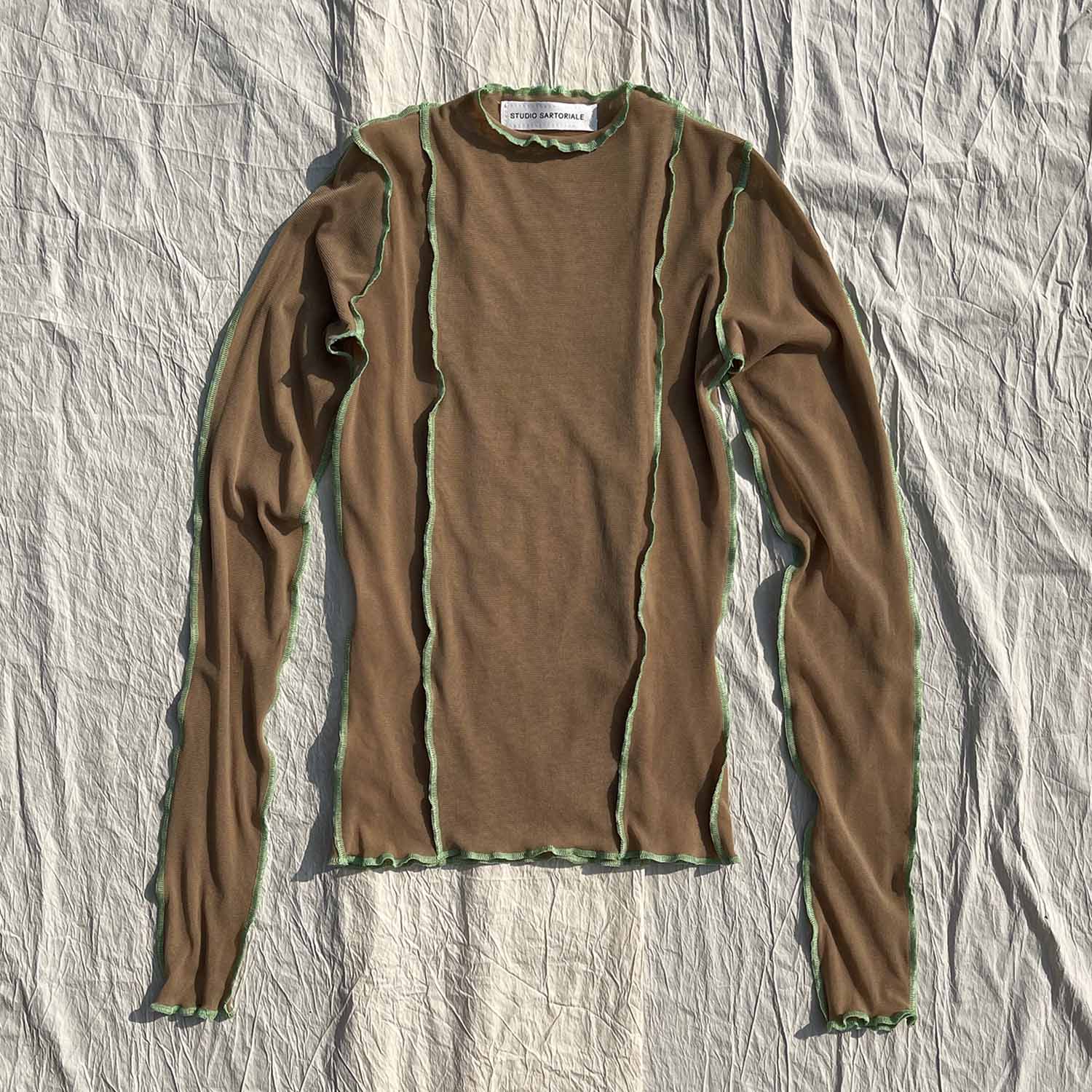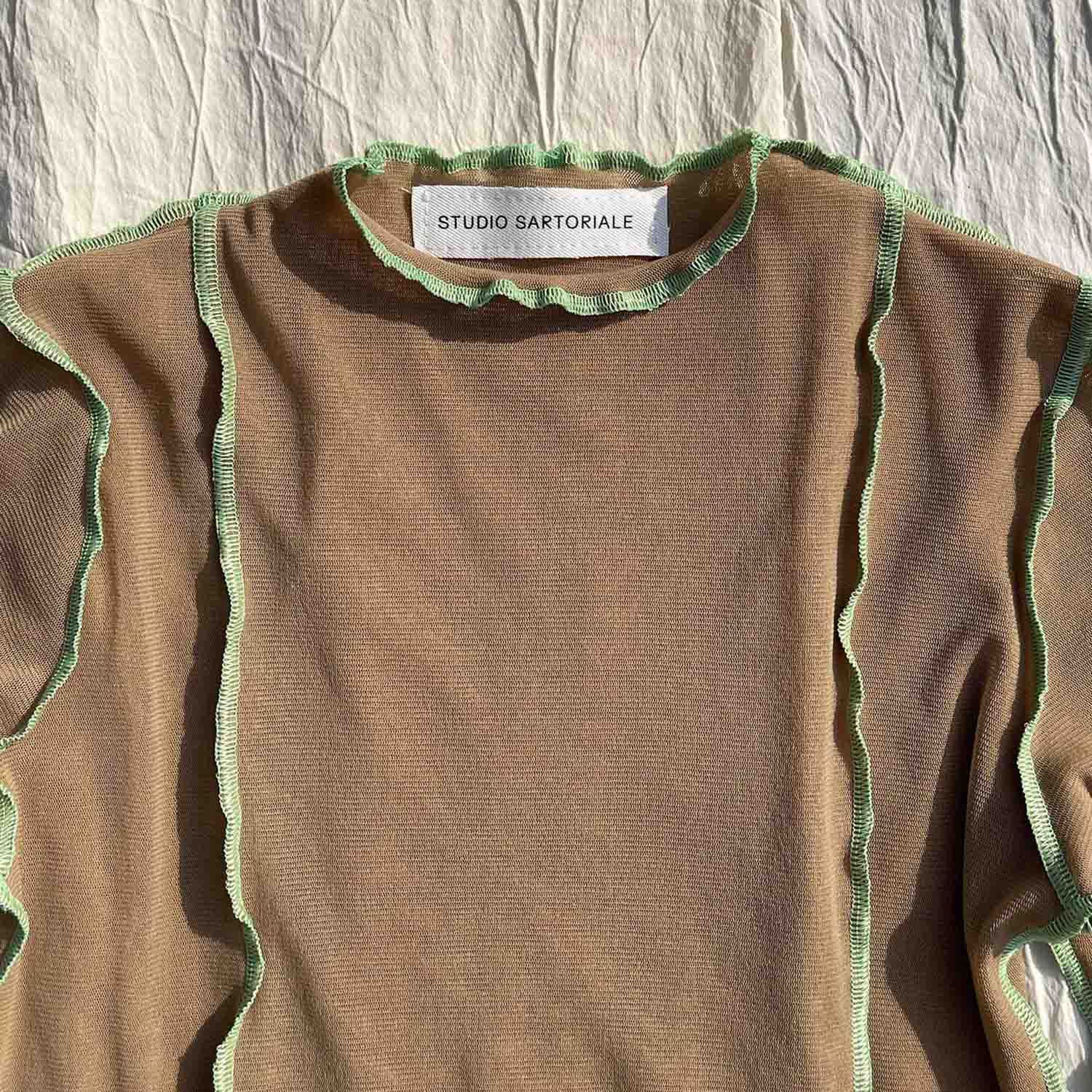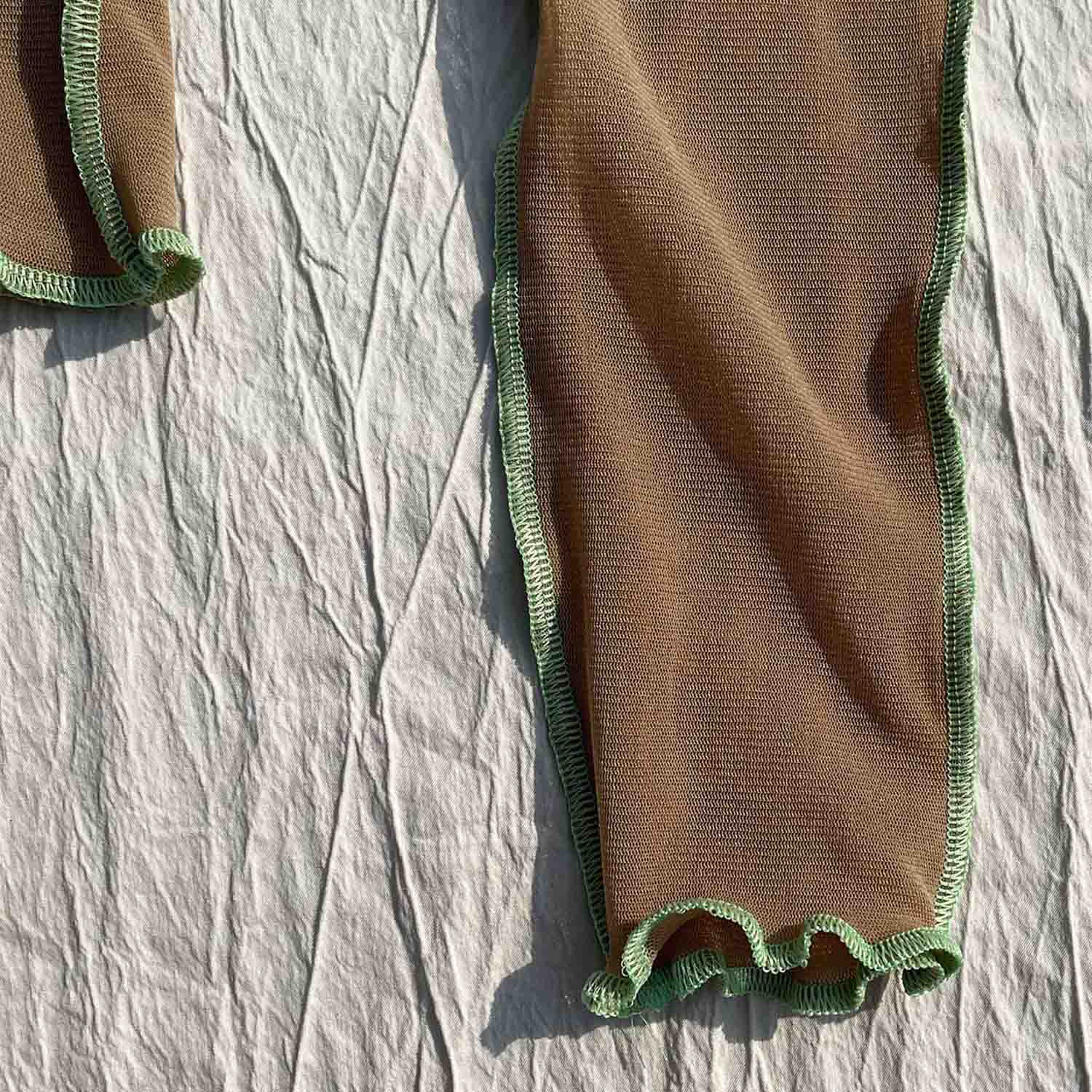 Tesa Longsleeves beige-green
Stretch jersey with long sleeves and visible interior stitching.
Structured in panels with contrasting white stitching. The neck, with the same play of stitching, is gathered. Close-fitting, the interplay of transparencies allows this jersey to be used as an overlapping element.
Colour: Black, yellow stitching.
Composition: 100% Reused polyester mesh
Handmade in Italy
Shipping: Shipping costs will be calculated at the time of purchase. We are the spokesperson for a community of artisans, which is why each item is shipped directly from the person who produced it.
Delivery times will respect the rhythm of those who have worked on this project with care. For beautiful things you have to know how to wait.
54,00 € Euro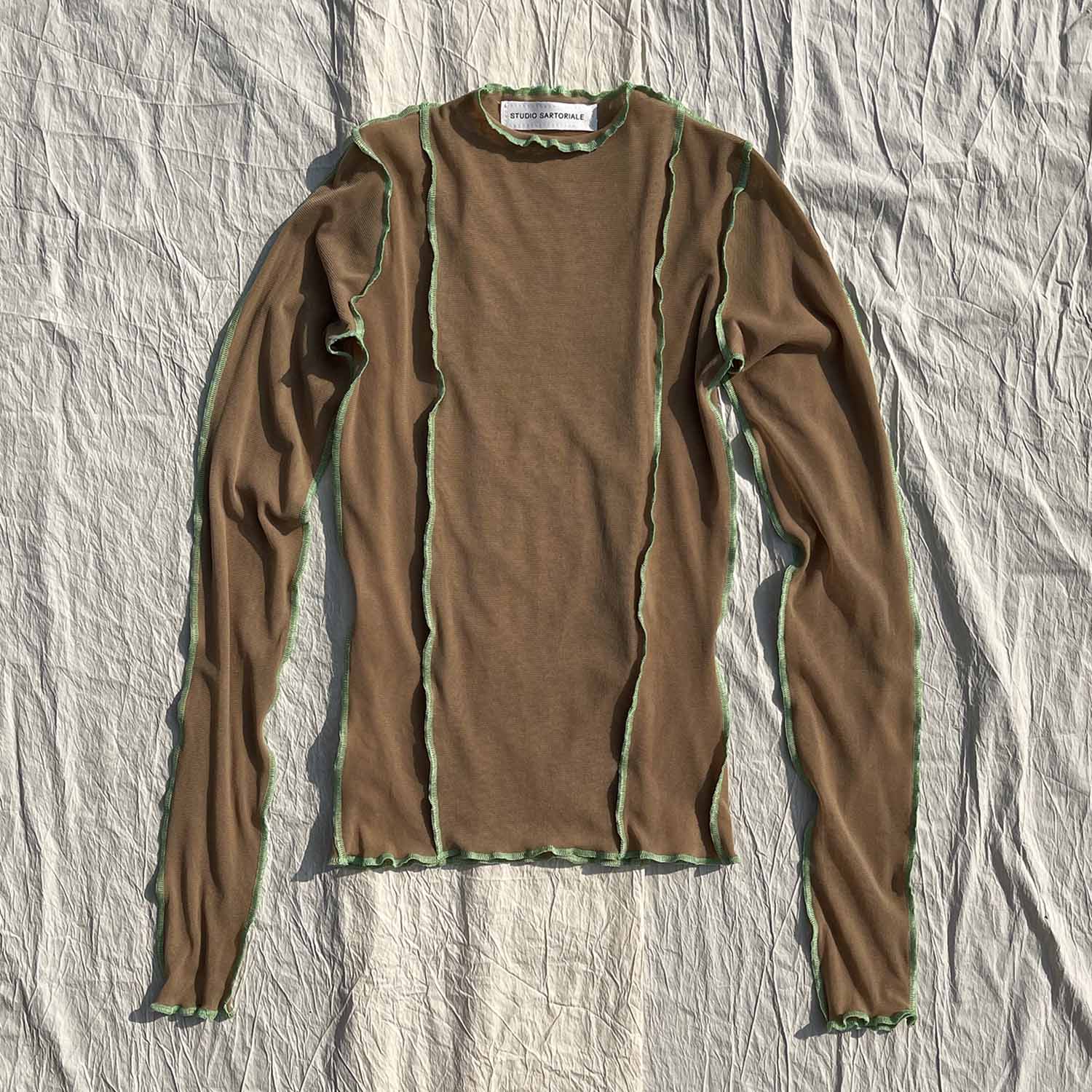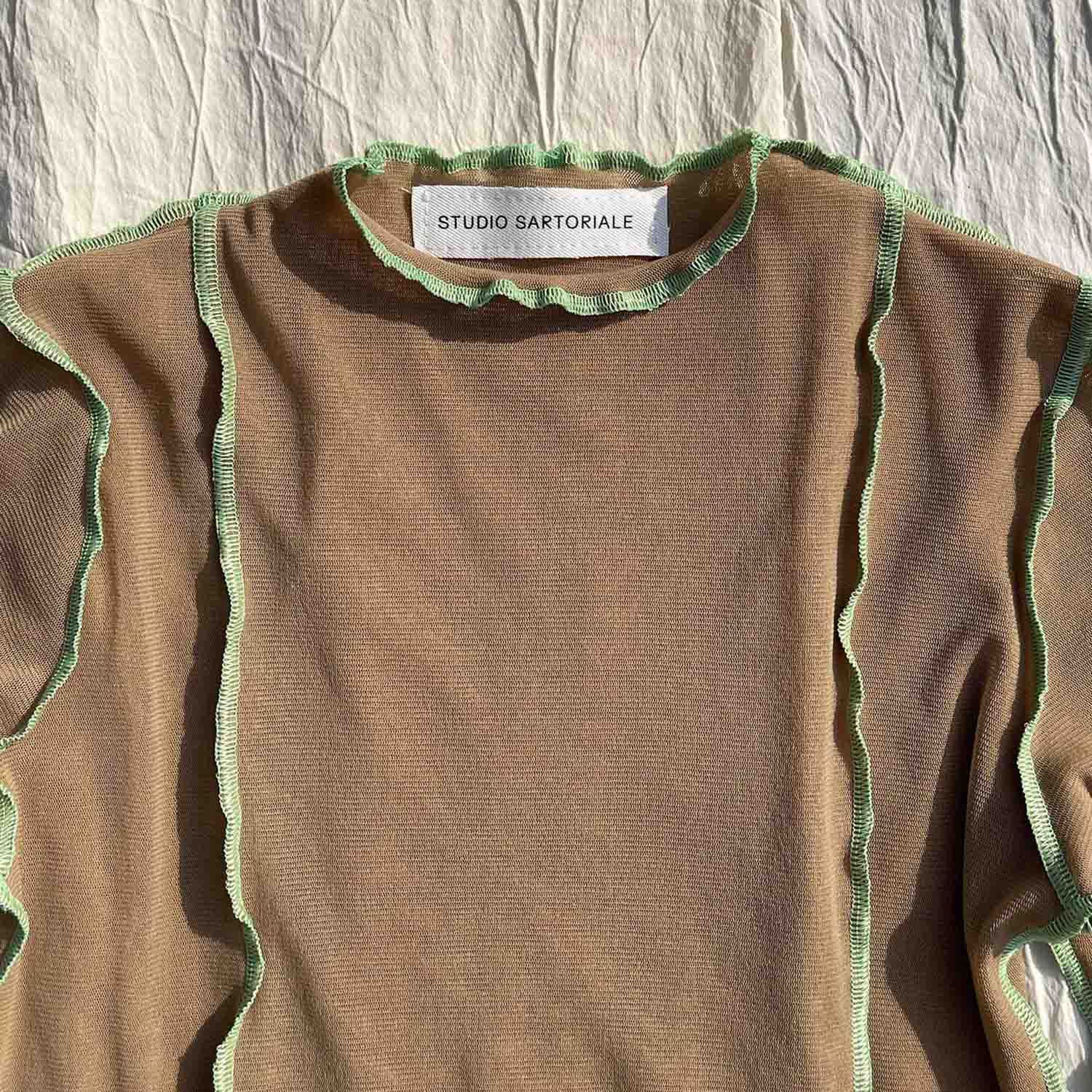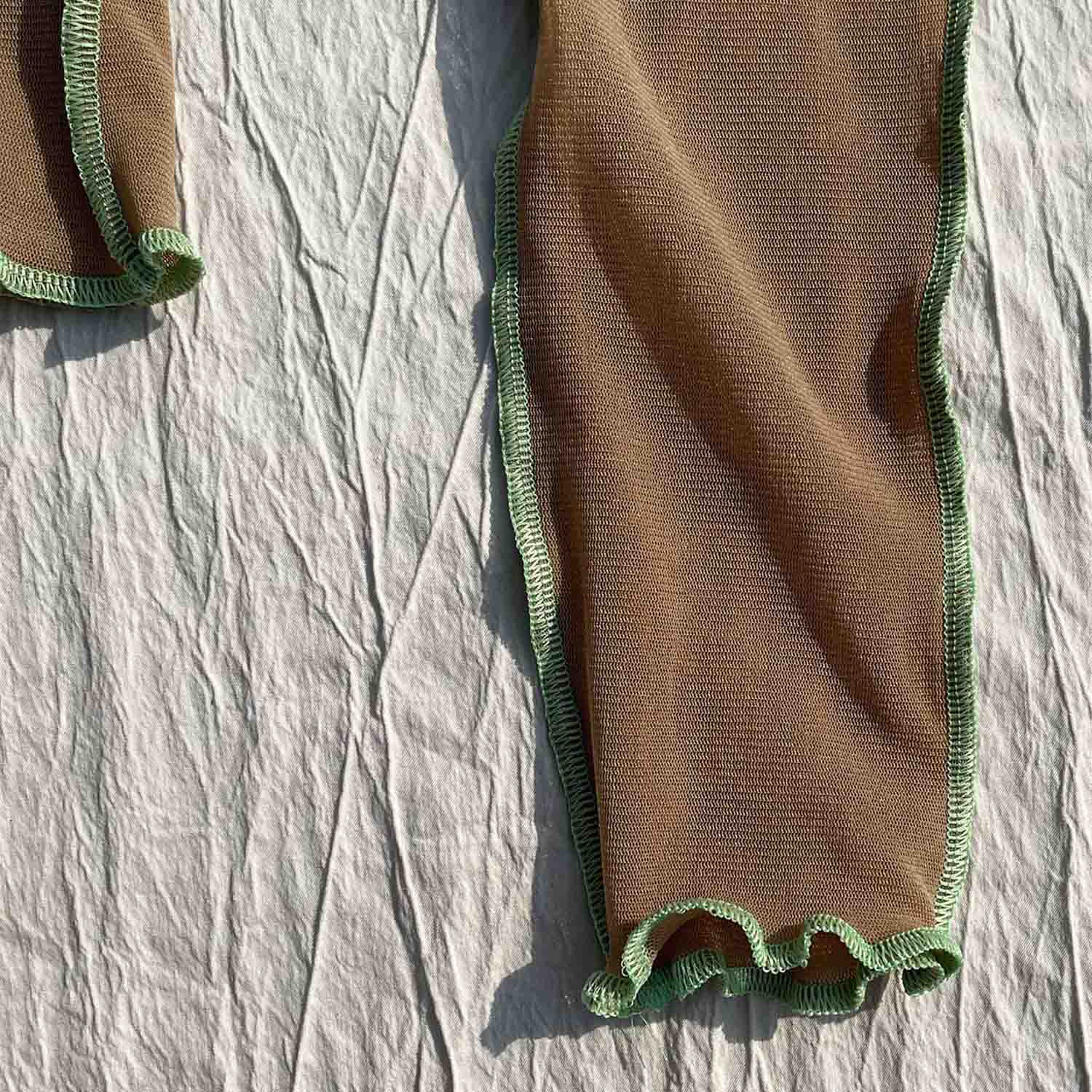 Find out who made this item
Studio Sartoriale is an independent brand born from the collaboration between designer Giulia Franzan and creative agency Era Studio. The brand is based on a sustainable choice, using fabrics in limited quantities, from a process of research among the inventories of Italian laboratories.
The creation of the collection is not based on the production of new fabrics, with the consequent start-up of chemical processes for dyeing, but focuses on reuse as the basis of the creative process.
Each piece is handmade with great care and the design of each garment is meant to encourage women to accept and love their bodies, because it is through the body that every woman tells her story.