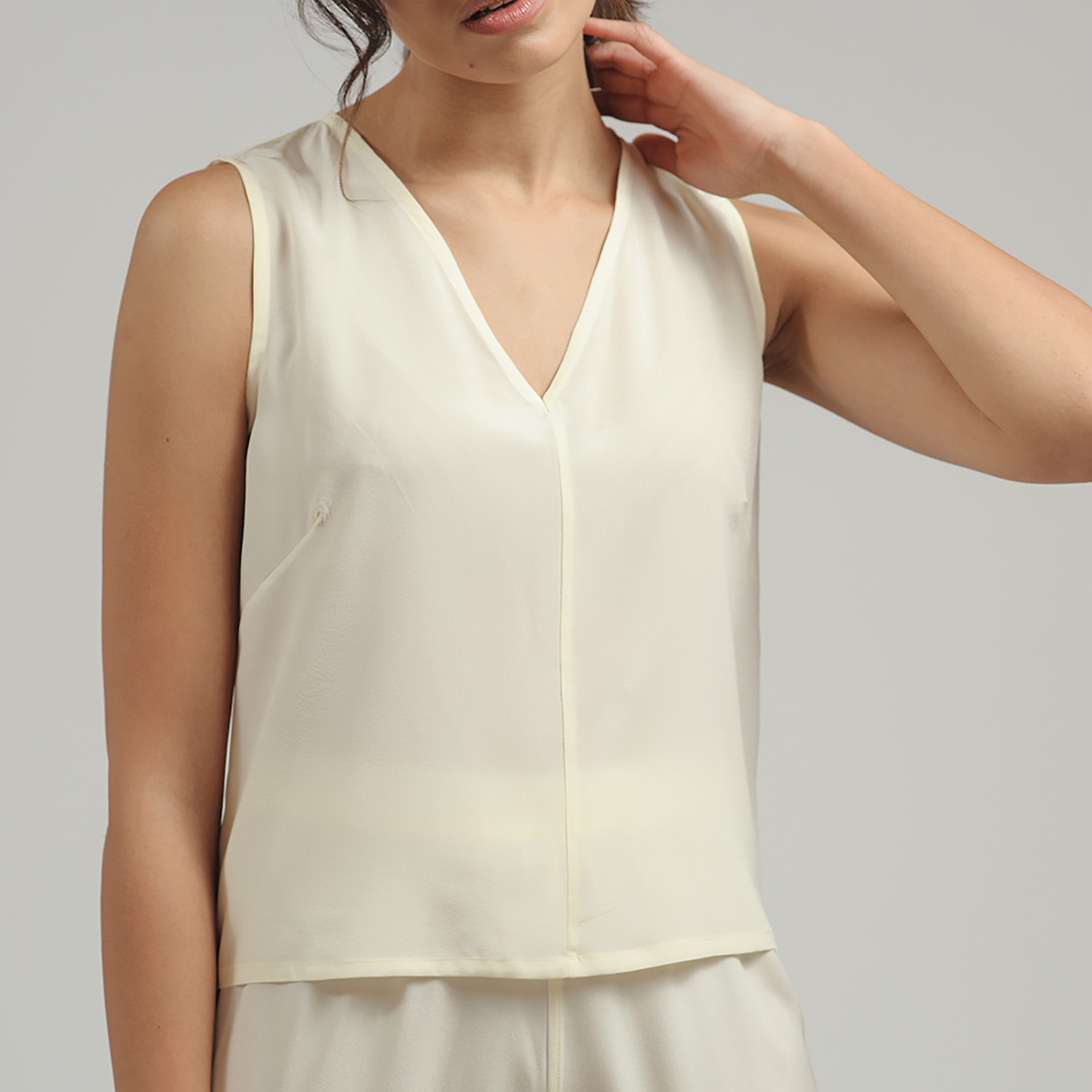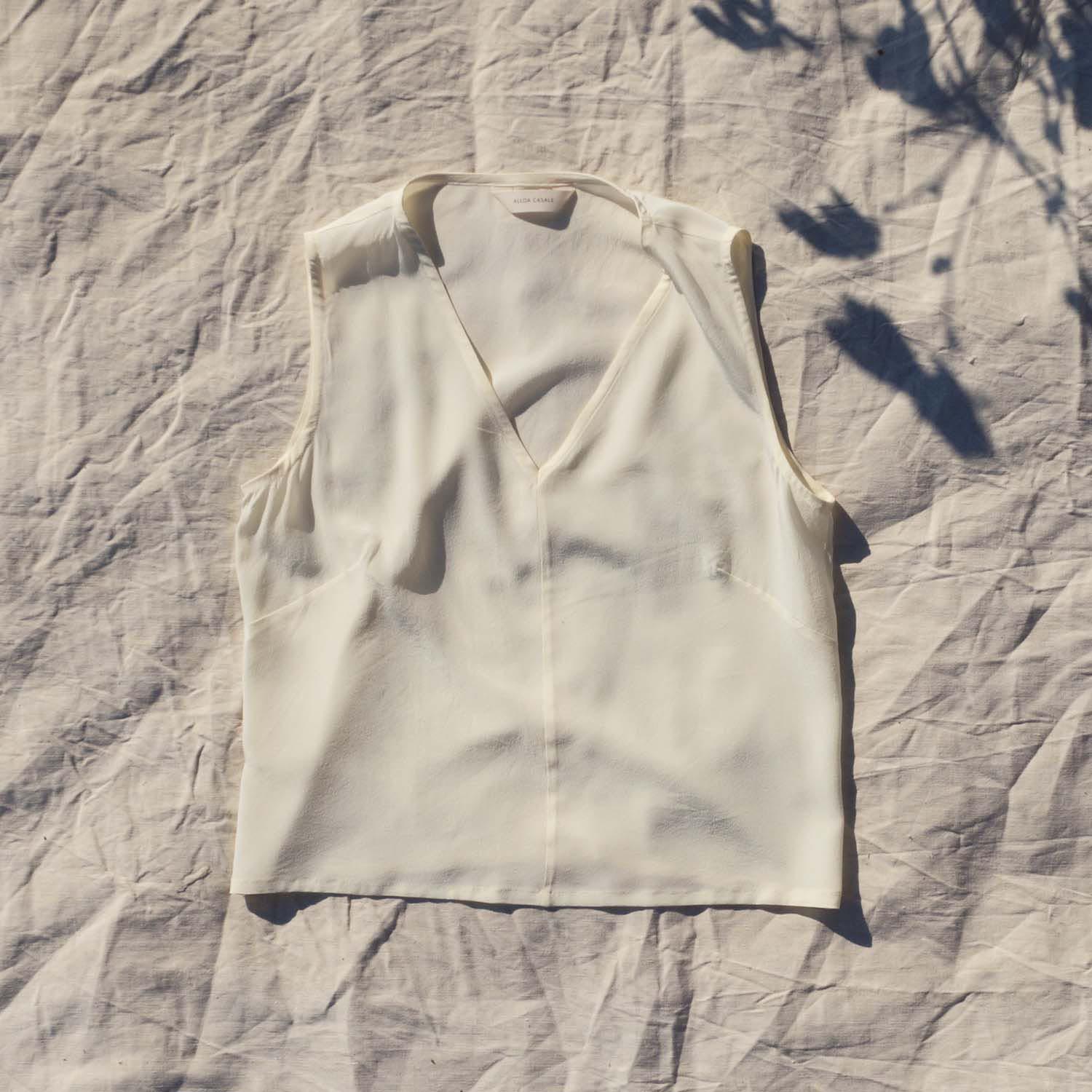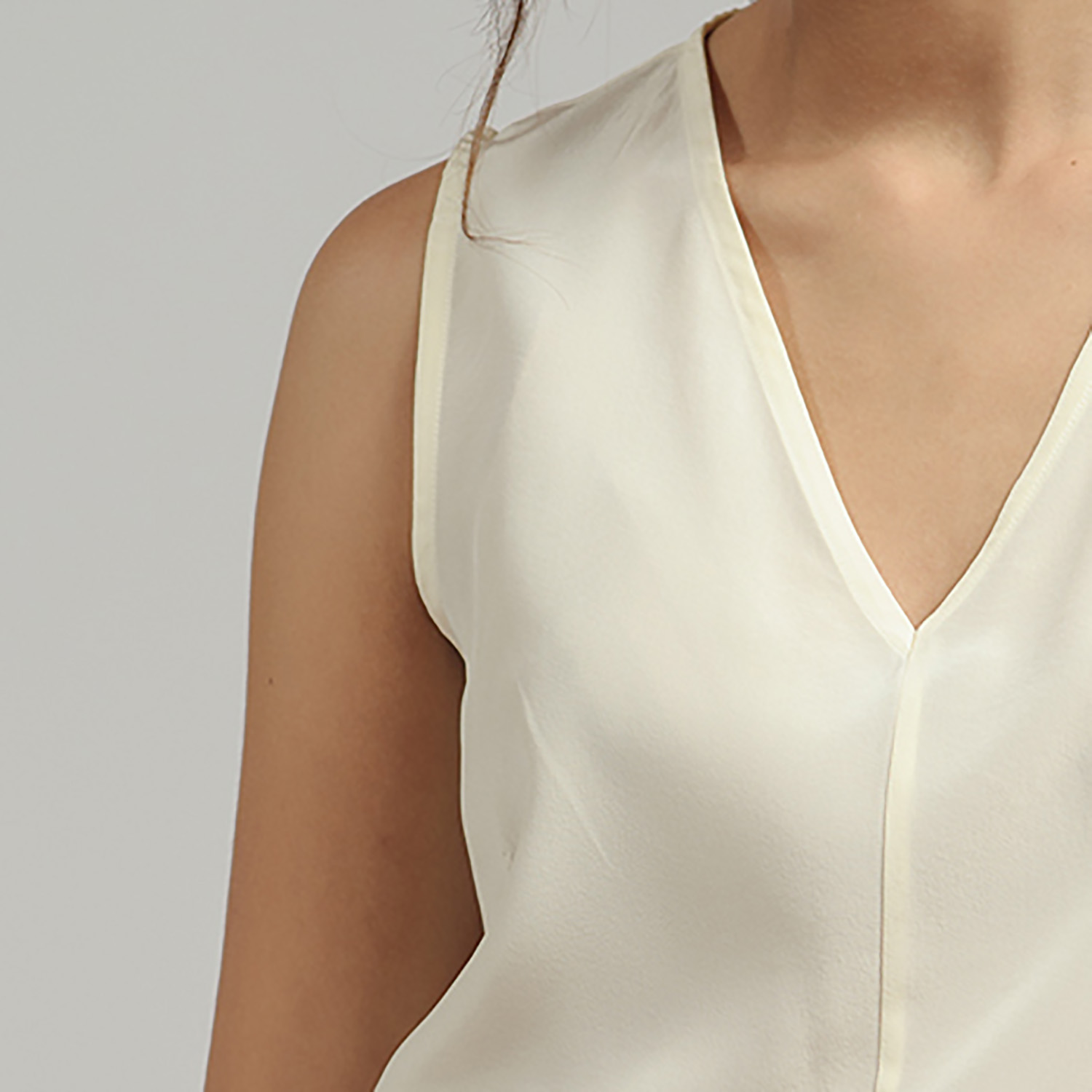 Top Rita – white
A simple, slightly A-line tunic that will complete so many of those looks you didn't even know you wanted to wear. Perfect for a day at work or a weekend away. Layer it under a jacket or jumper or wear it bare-shouldered and catch some sun. The length comes down to the hips to cover what you want or tucks neatly into trousers for a different silhouette. Cut from our luxurious crepe de chine it drapes and moves like liquid. A touch of elegance but also a durable fabric that can be worn and washed with ease.
Fabric: Silk Crepe
Composition: 100% silk
Silk crepe de chine that drapes and moves like liquid. It has an ultra soft feel with a sheen that is barely visible through movement. This is a very high quality, medium weight crepe that was developed especially for us – designed to be worn, not pampered. All our silk is garment-washed, so it has a lustrous yet matte finish and is totally machine washable.
Care: Machine washable. Wash on delicate cycle with cold water. Dry in tumble dryer on medium level. Hems, necklines and sleeves will curl press with steam to shape, and come back like new.
* Silk is a natural fibre and will fade and wear over time, which we love. If you prefer your garments not to show too much wear, wash them by hand and do not tumble dry them.
Choose your size according to bust circumference.
Designed to be loose fitting but not bulky.
XXS: 82 cm
XS: 84 cm
S: 87 cm
M: 91 cm
L: 96 cm
XL: 101 cm
XXL: 106 cm
Shipping: Shipping costs will be calculated at the purchase stage. We are the spokesperson for a community of artisans, which is why each item is shipped directly from the person who produced it.
Delivery times will respect the rhythm of those who have worked on this project with care.
For beautiful things you have to know how to wait.
84,00 € Euro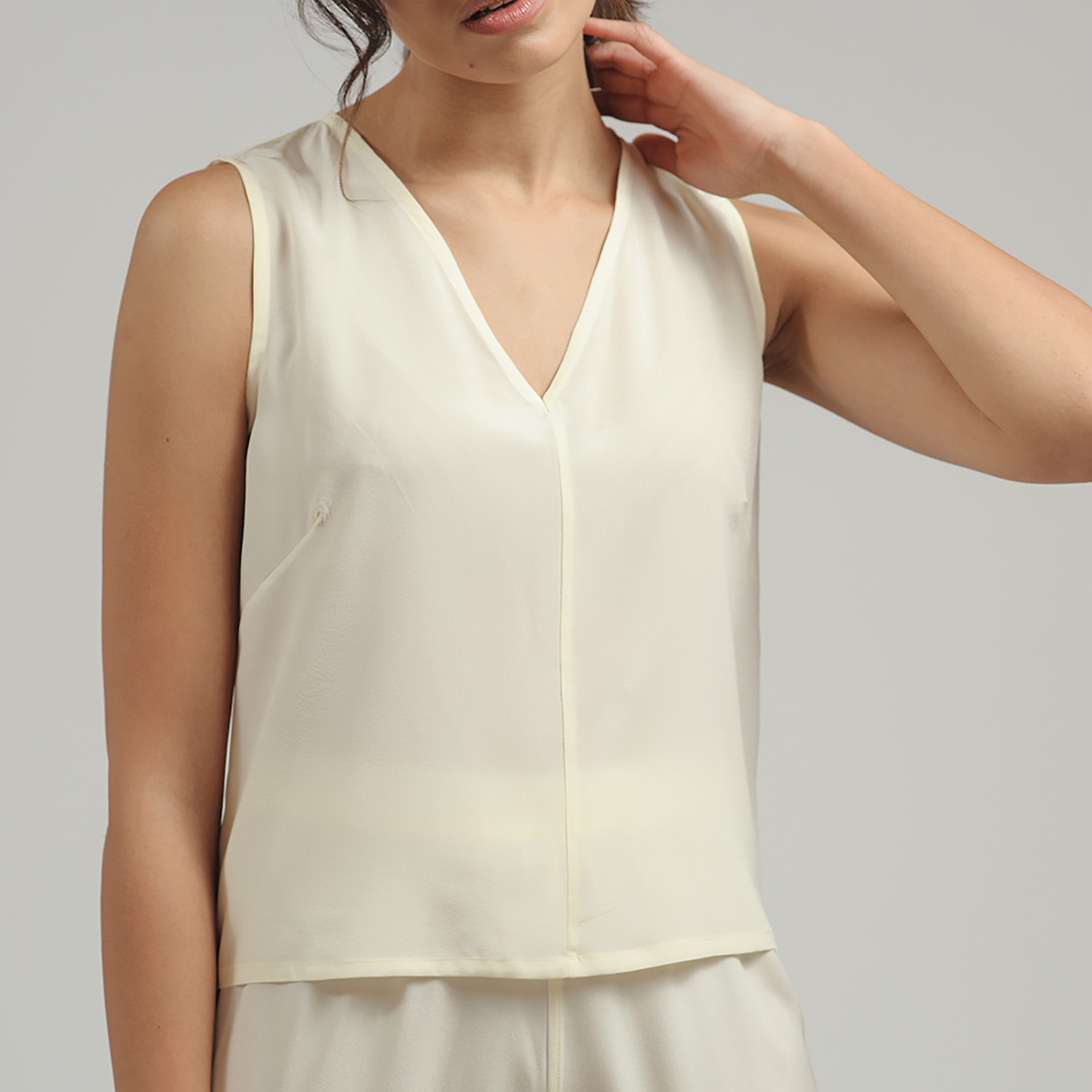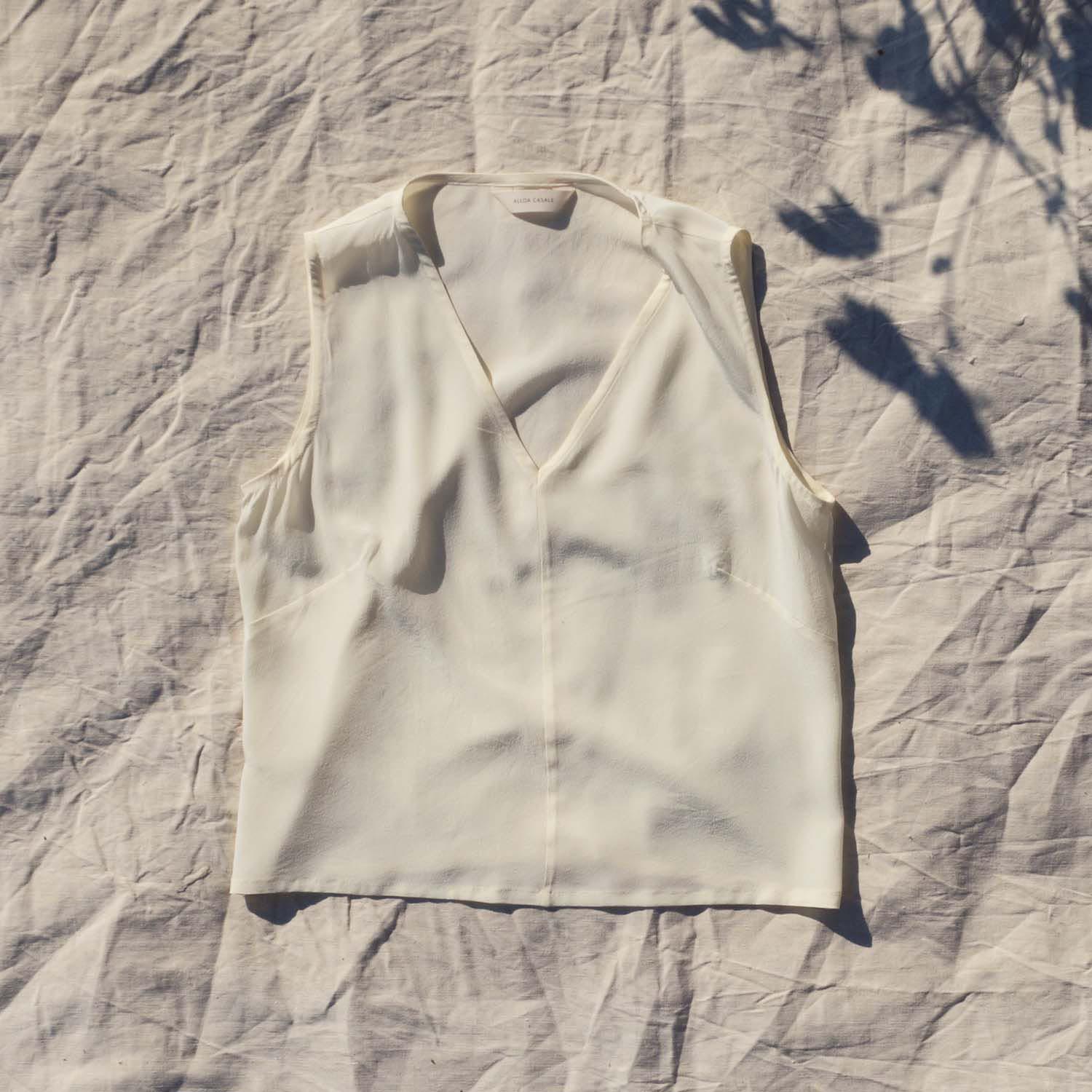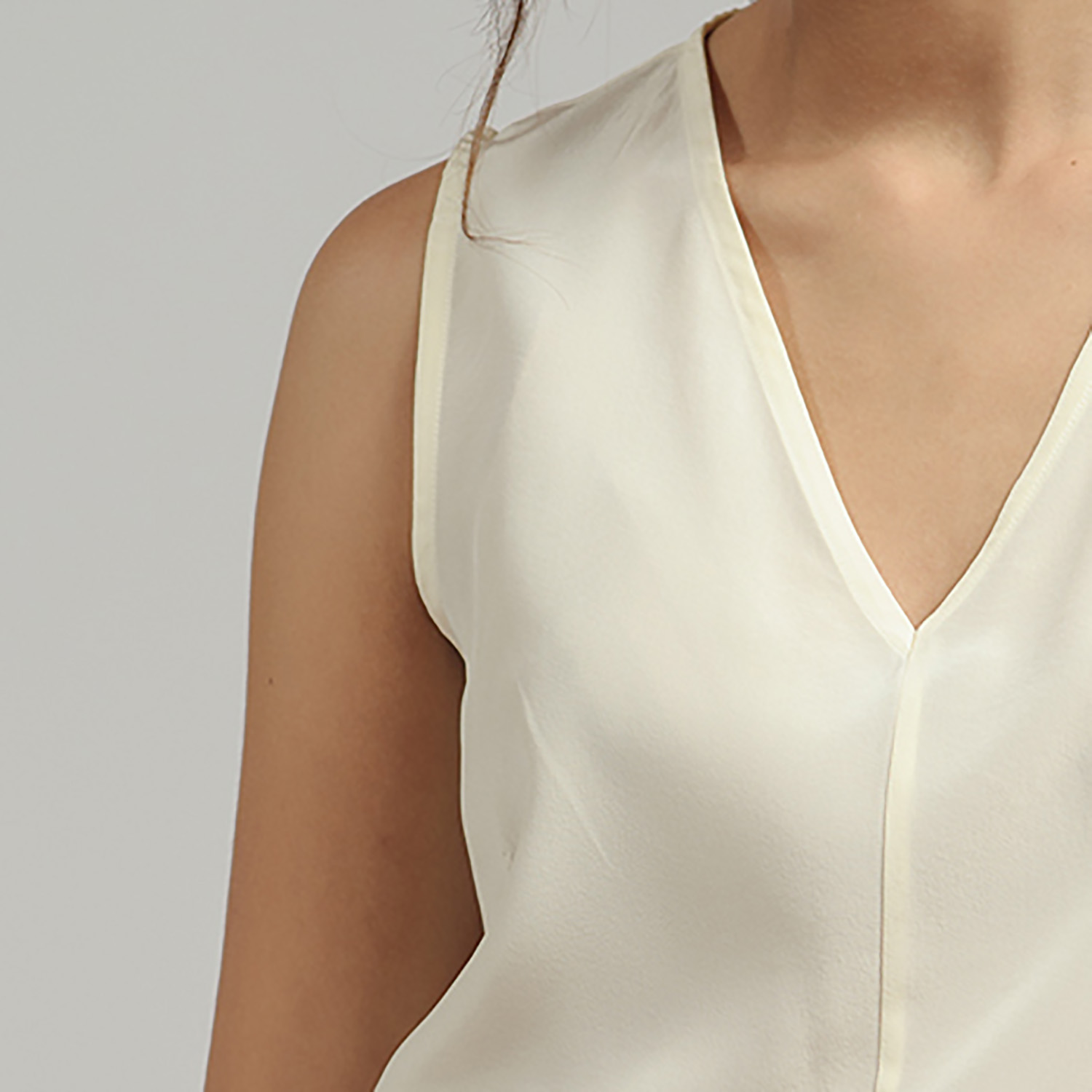 Find out who made this item
Alloa Casale is a project born in the province of Turin by Maria Alloa Casale.
The brand's mission is to create timeless clothing designed to give comfort, joy and make dressing a pleasure.
To encourage the sensory magic that clothing can give, we use soft fabrics that skim the curves, that float around the body with delightful gentleness. Colours that speak to the heart and calm the mind and fibres that connect with nature.
When you feel at home in your body and in touch with what clothes it then you are free to focus your energy on what matters most to you.