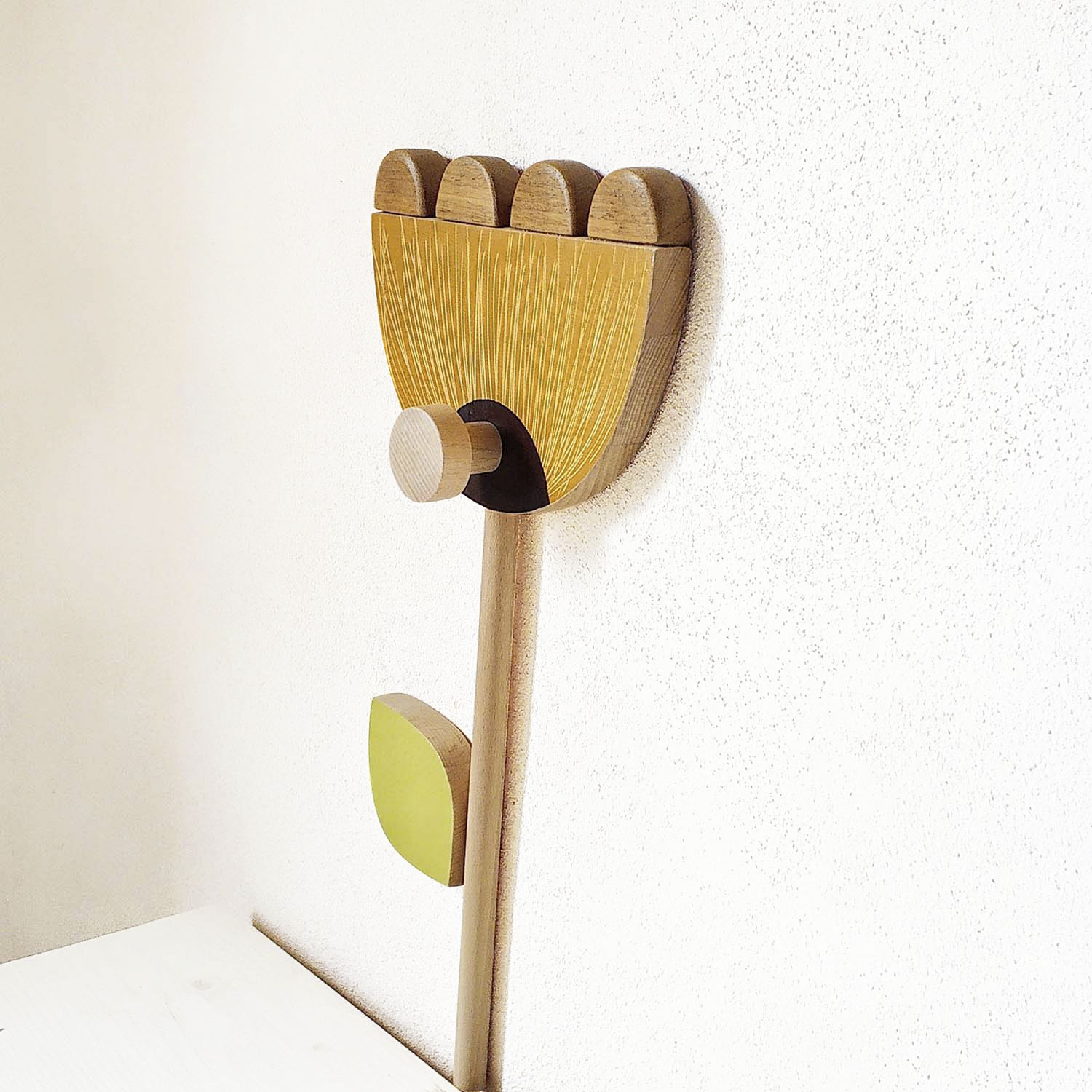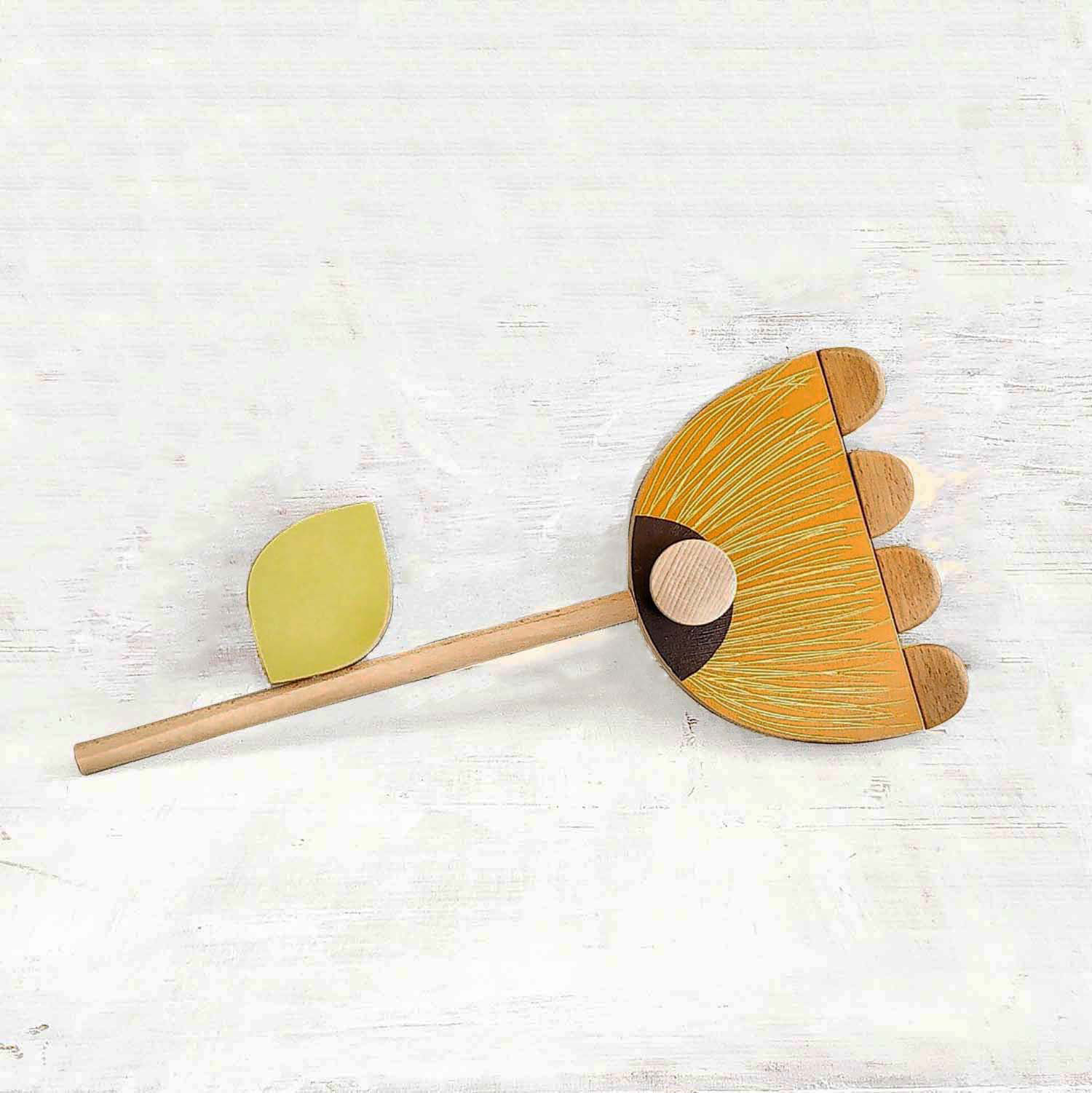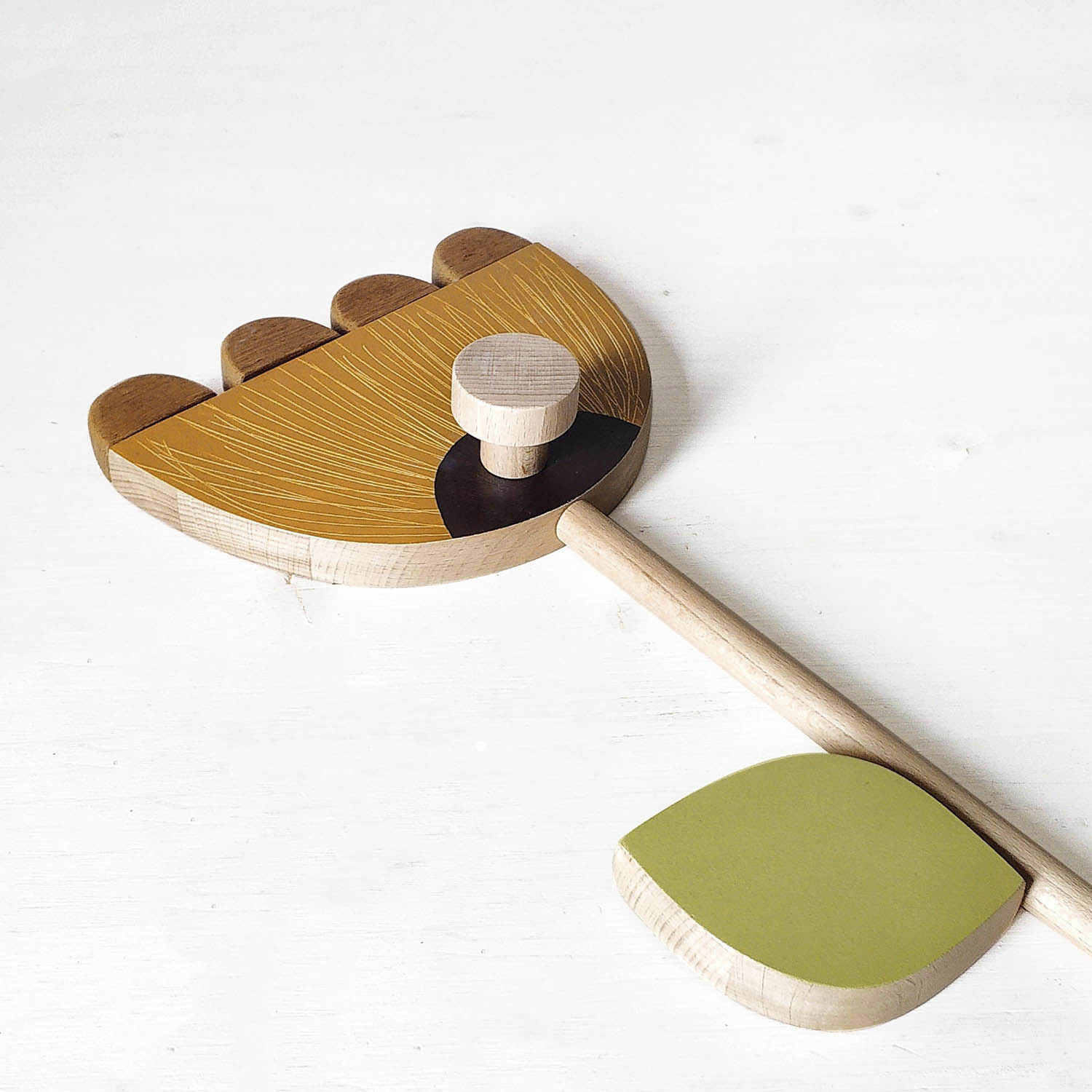 Tulipano coat rack
This coat rack is inspired by a beautiful spring flower: the Tulip.
Suitable for colouring every corner of the house, it is designed primarily as a coat rack for the children's room.
It is made entirely by hand, with beech and mahogany wood. The product is finished with non-toxic transparent protective paint, created and decorated by hand.
The knob is shipped unassembled, with assembly instructions attached.
There are two concealed hooks on the back of the item to allow it to be fixed to the wall.
Material: beech wood, mahogany wood
Colour: yellow
Dimensions: width 18 cm, total thickness (including knob) 5 cm, total height 40cm
Shipping: Shipping costs will be calculated in the purchase phase. We are the spokesperson for a community of artisans, so each item is shipped directly from the person who produced it.
Delivery times will respect the rhythm of those who have worked on this project with care.
For beautiful things you have to know how to wait.
30,00 € Euro
4 in stock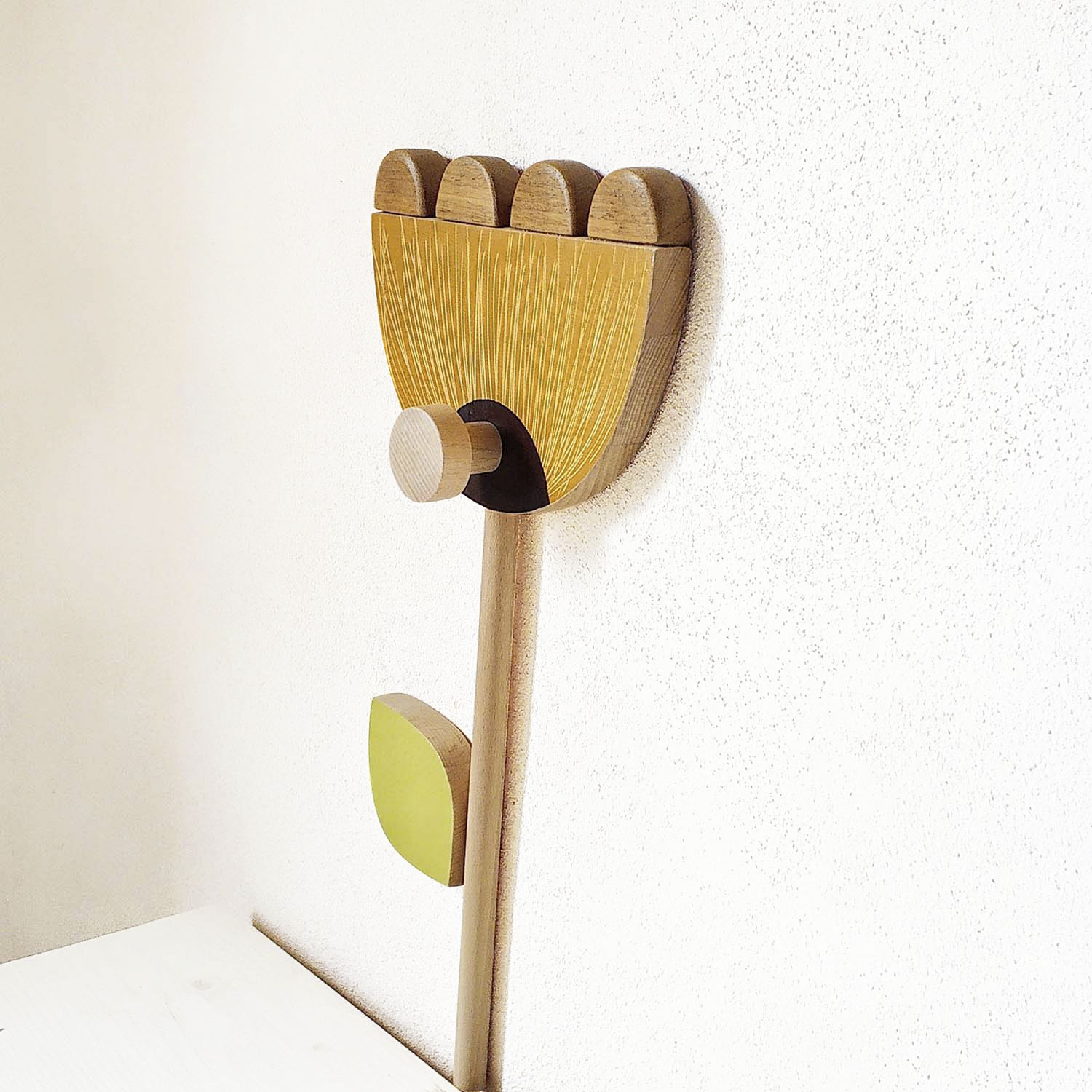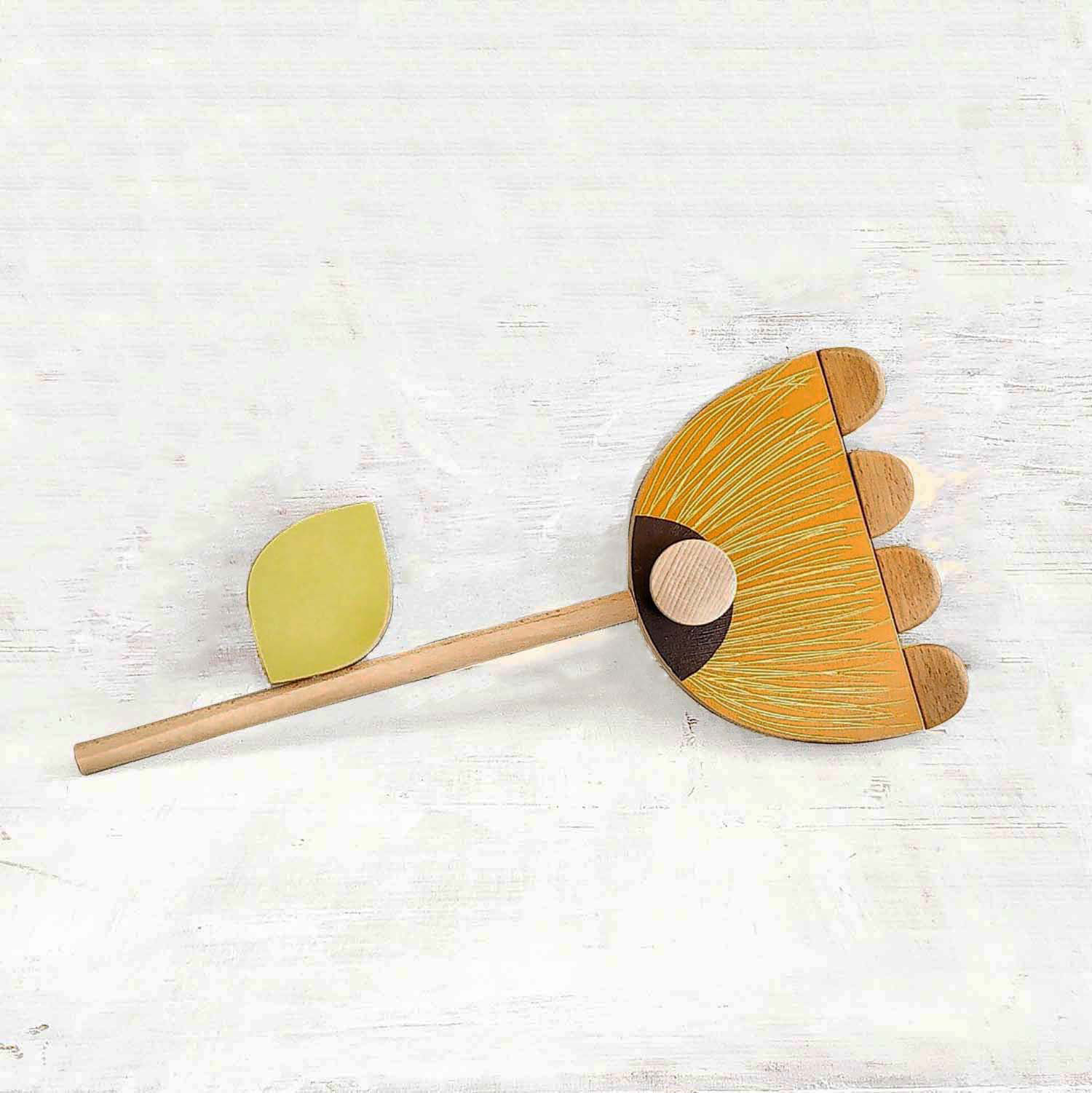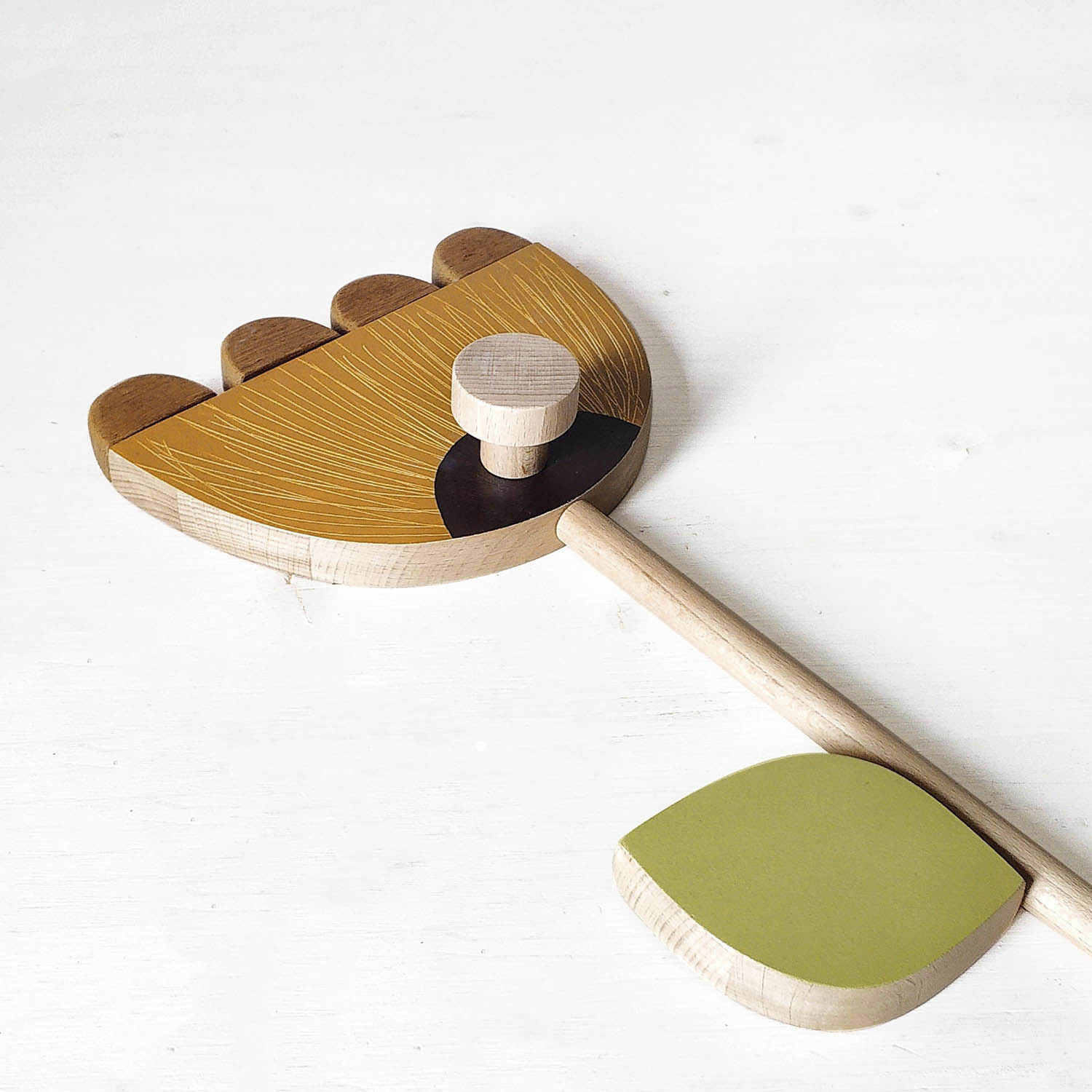 Find out who made this item
Samsarart is a small independent craft workshop focused on the creation of wooden objects for children.
Each object is born from the characteristics and the scent of the wood used and is characterized by careful craftsmanship and great attention to the materials used, attention that the world of children, more than any other, requires.
Samsarart tells of a fantastic world in which everything is in transformation around us, so a lamp can become a ballerina and a coat stand the stem of a flower: each call wants to open new keys to interpretation, imaginative and inspired by the beauty of simplicity.
This vision is also found in the design of the objects, minimal and with natural palettes, in harmony with the modularity and flexibility of the assembly of the individual pieces.