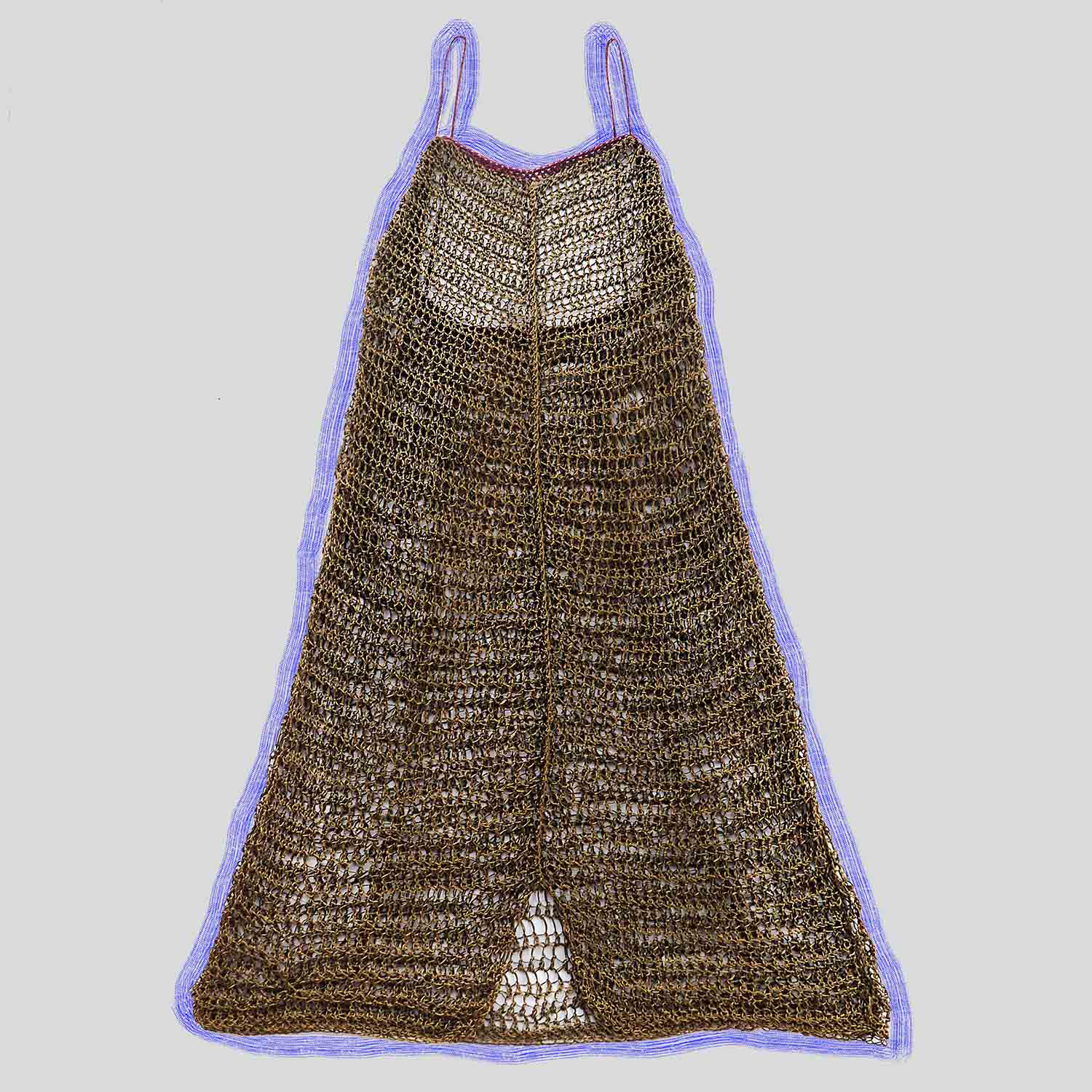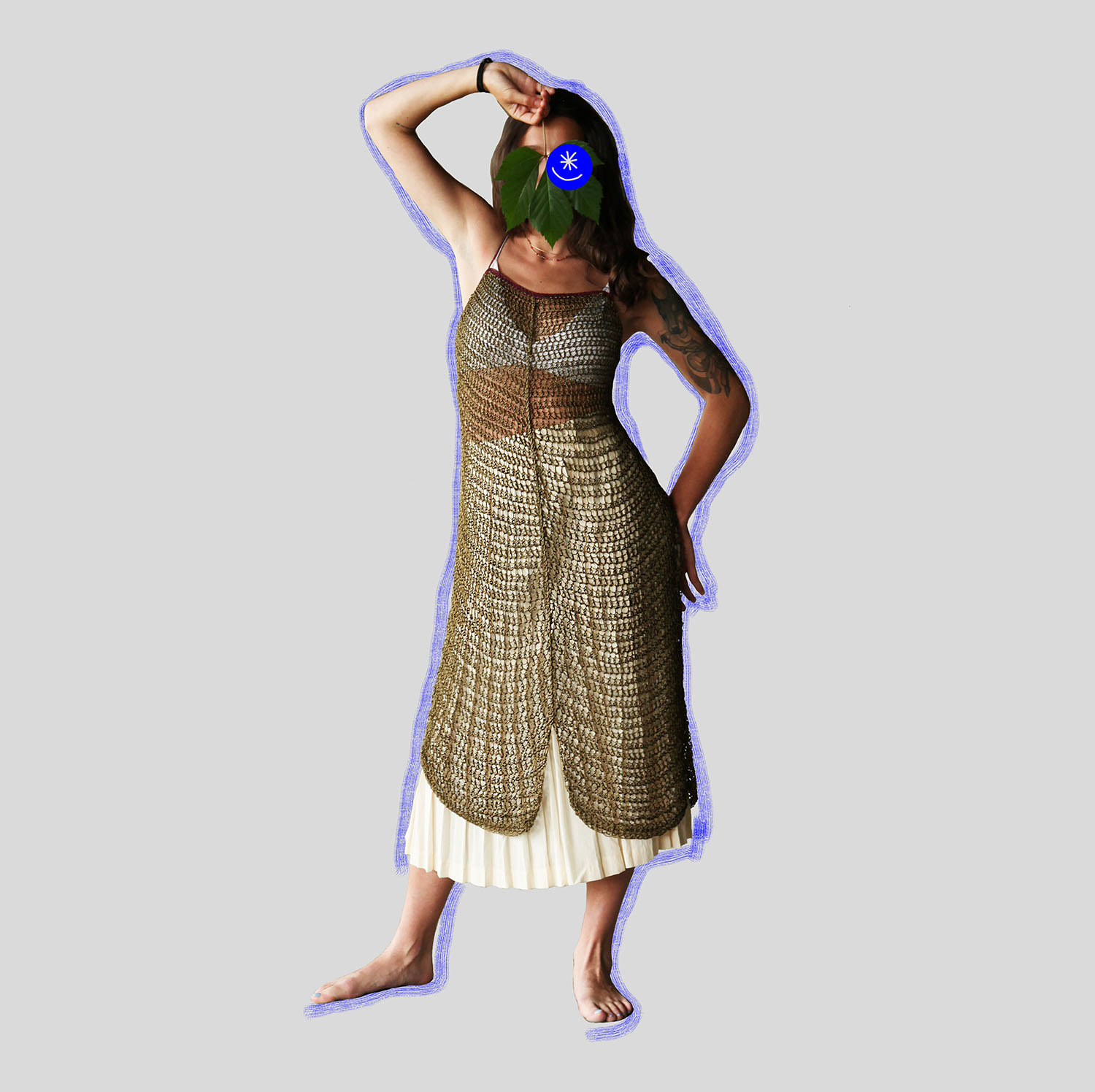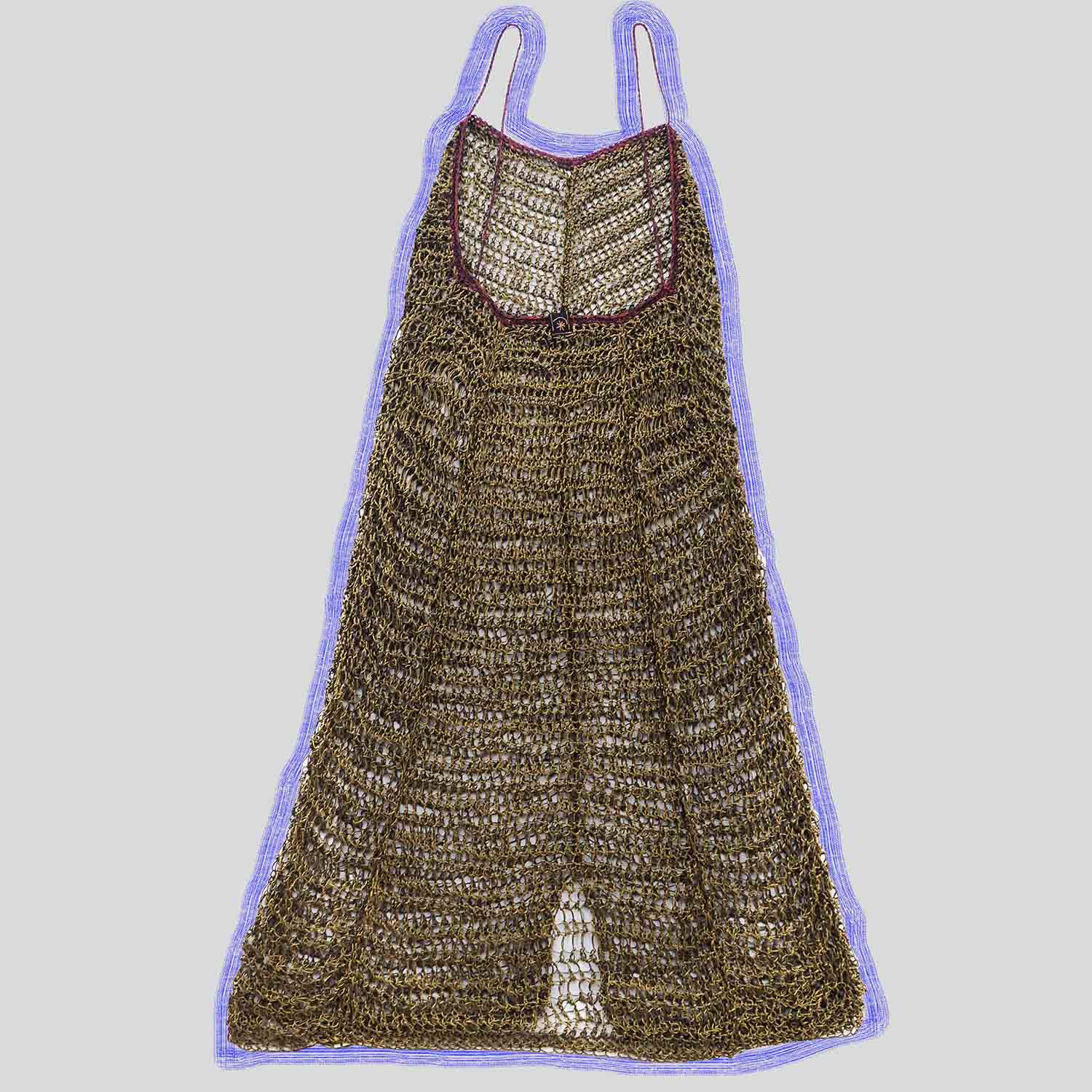 Un-Dress green
Crochet dress with shoulder straps and back neckline.
Workmanship of different panels in wide mesh, joined by crochet.
Small slits at the edge to allow optimal movement and a perfect fit of the garment to the body, whatever its shape/size/colour.
to the body, whatever its shape, size or colour.
Kerriih recommends wearing it for dancing.
Hours spent making the dress: 16
Colour: Dark green; purple and orange edges.
Measurements: s women (base width 70cm, bust width 40cm, shoulder length 44cm)
Composition: Green: 98% Silk 2% Cotton
Handmade in Italy
Shipping: Shipping costs will be calculated in the purchase phase. We are the spokesperson for a community of artisans, so each item is shipped directly from the person who produced it.
Delivery times will respect the rhythm of those who have worked on this project with care.
For beautiful things you have to know how to wait.
182,00 € Euro
1 in stock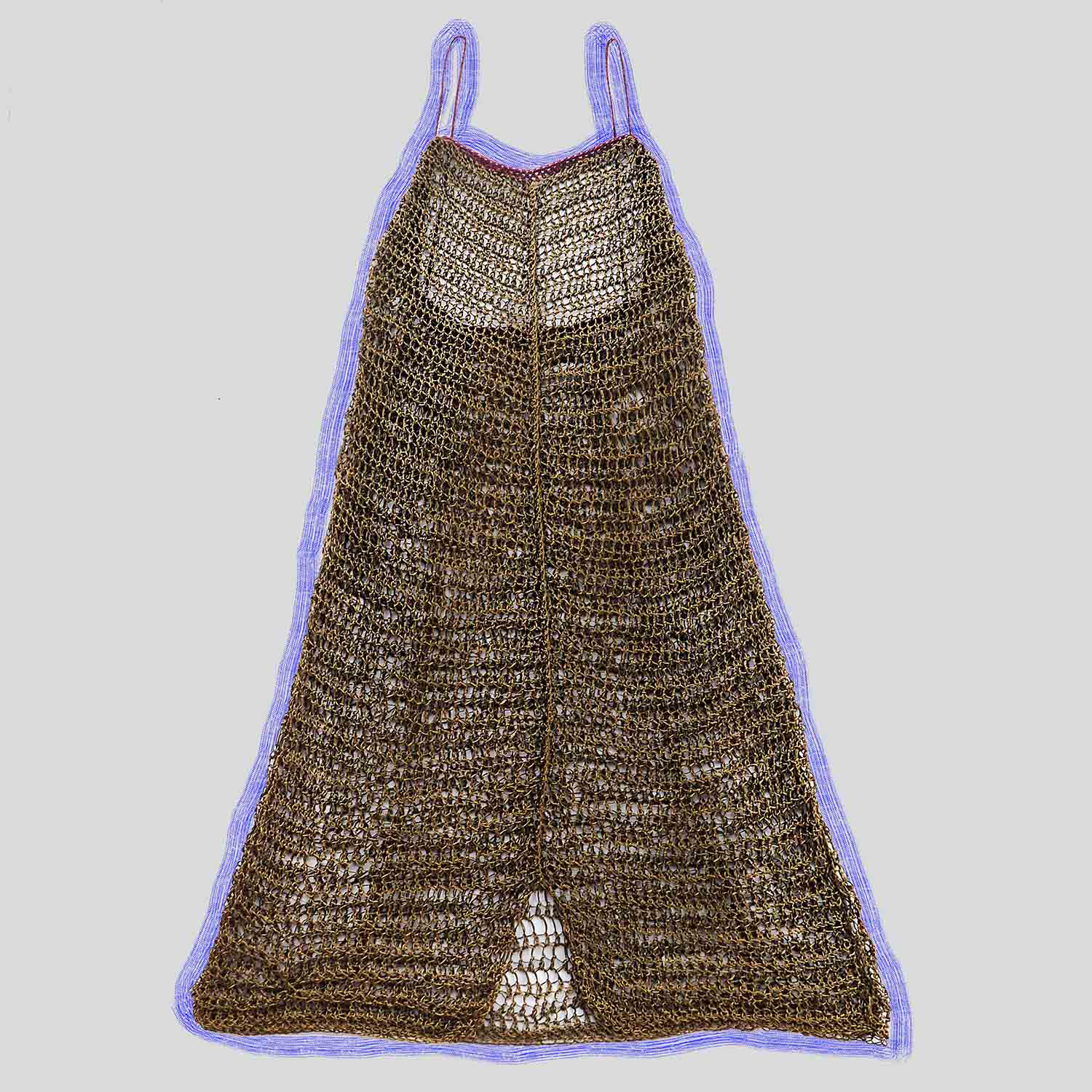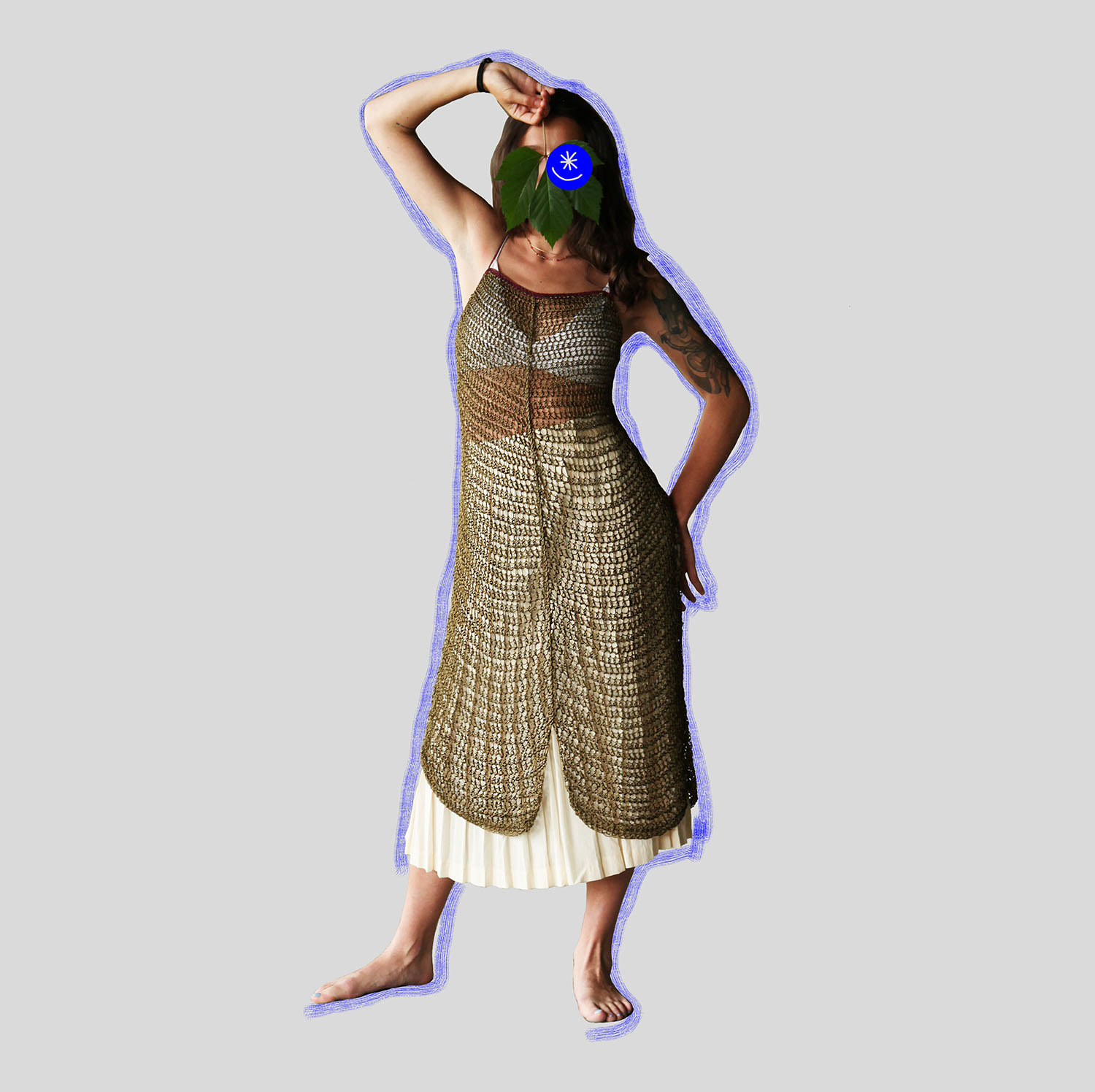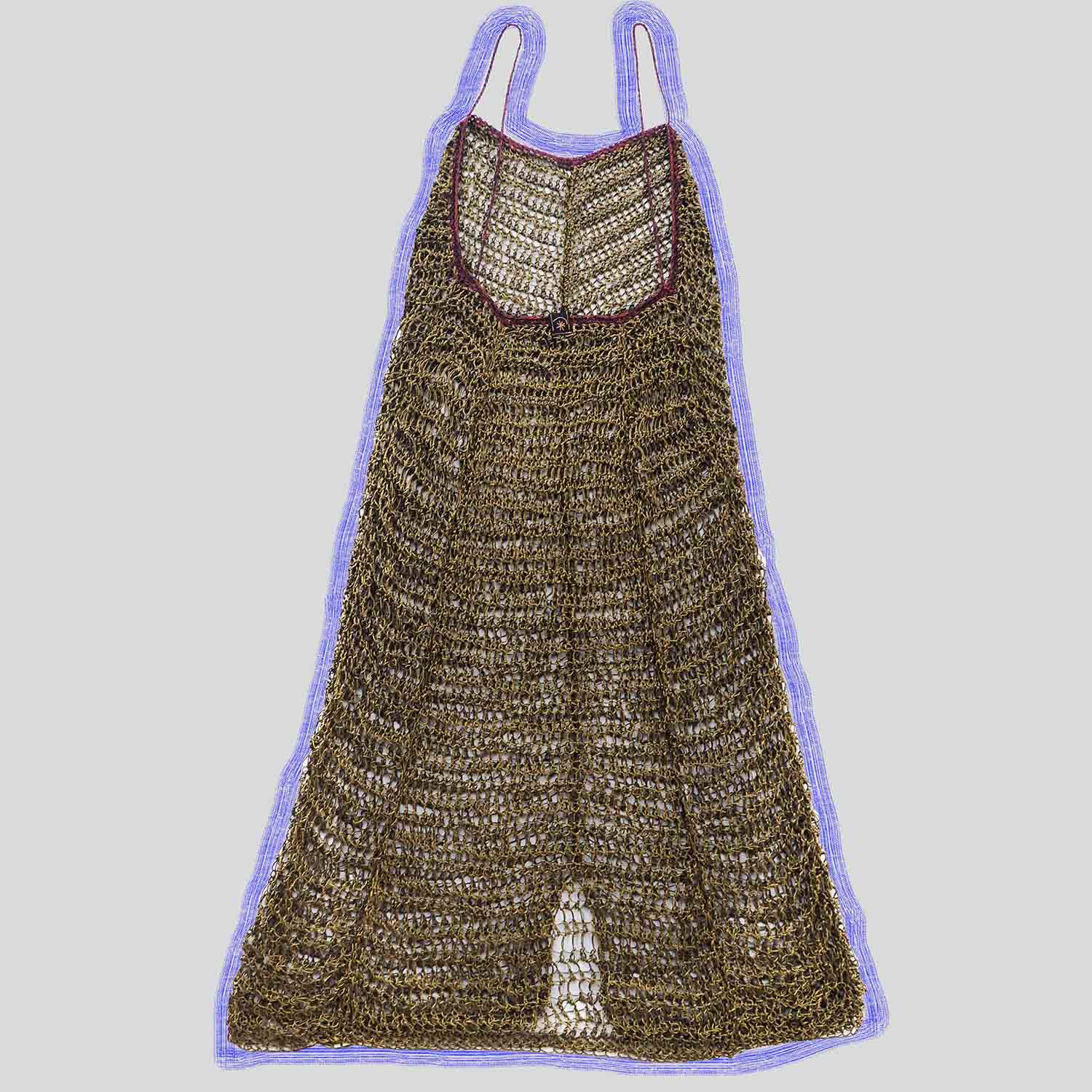 Find out who made this item
Kerriih is a duo working mainly with knitwear and crochet.
They offer entirely handmade garments with regenerated yarns, wool, linen and cotton, as much as possible of natural origin.
The recovery and reuse of surplus materials is the basis of the project: this allows them to work with surplus yarns that would otherwise be incinerated, enhancing the raw material and giving it new life.
And it is precisely the use of waste that encourages them to experiment and constantly modify what is produced, thus obtaining unique pieces, both in design and in the choice of colours.
Kerriih wants to actively contribute to a review of the fashion system with a view to responsibility and awareness of what we wear.