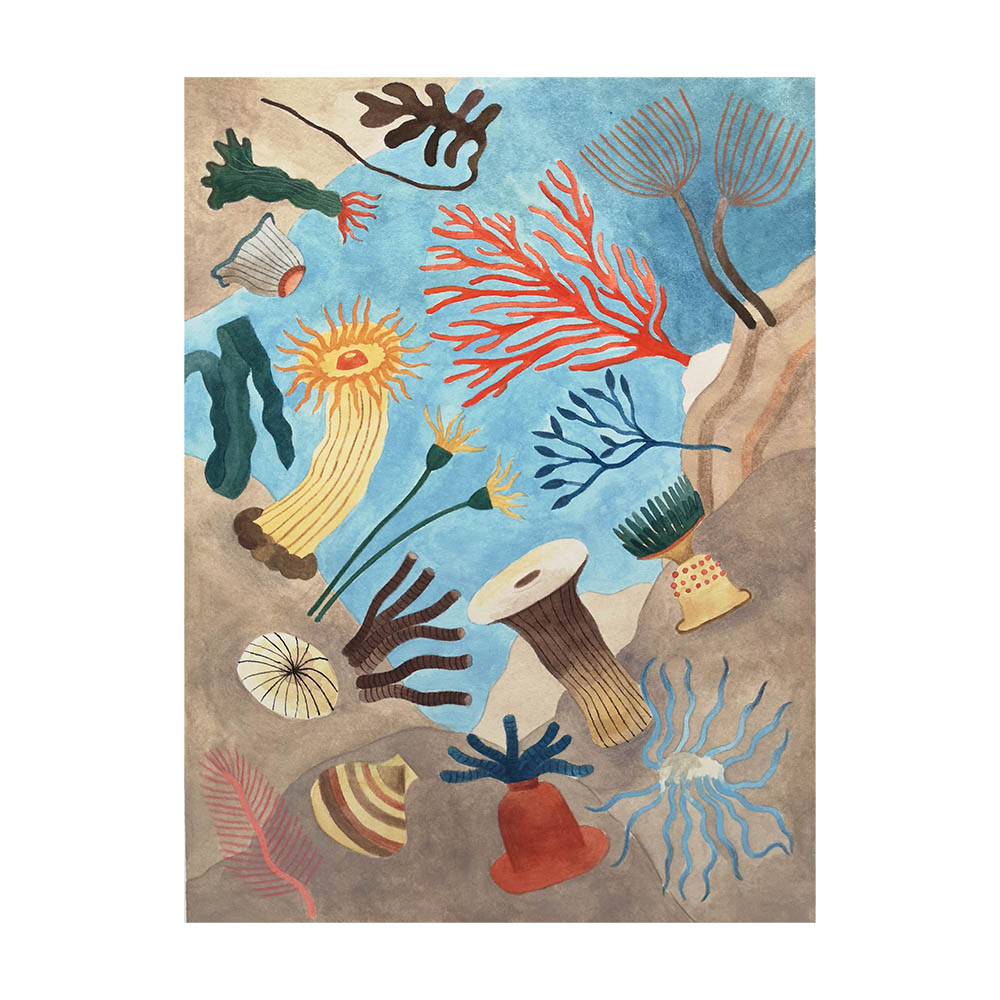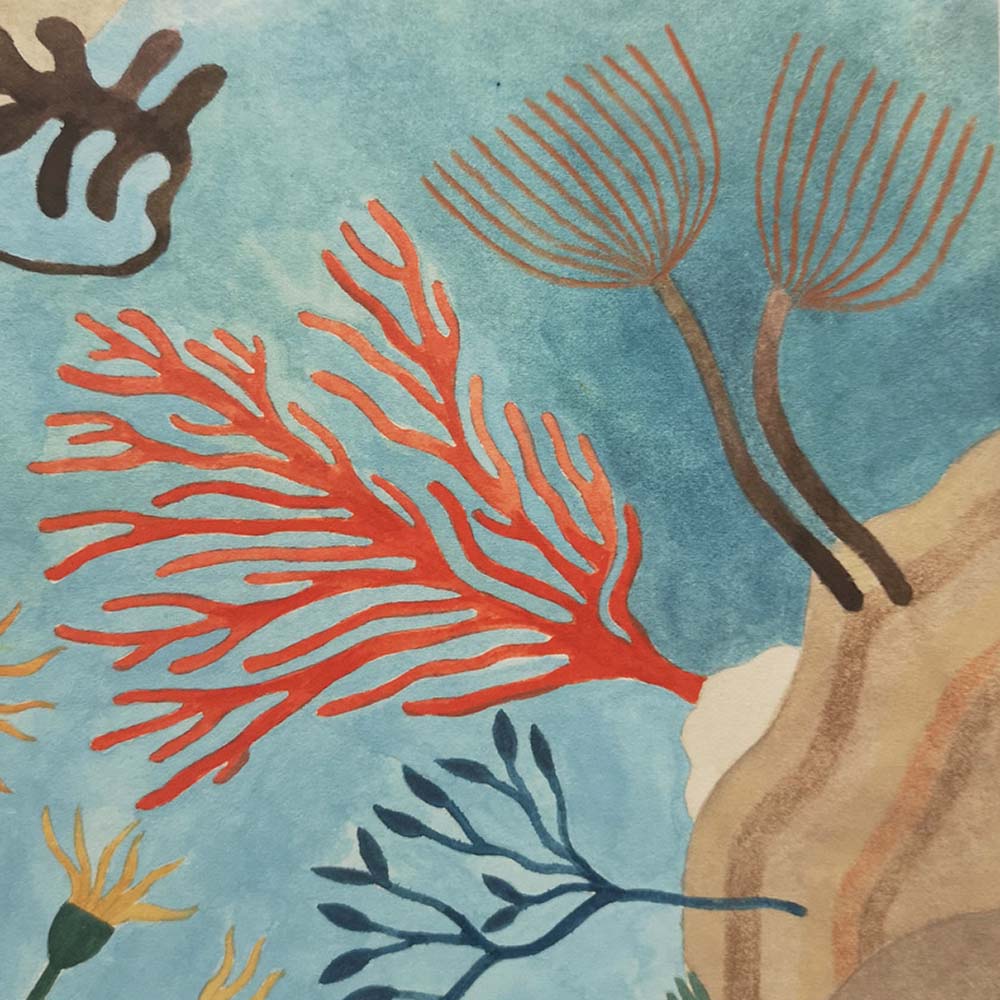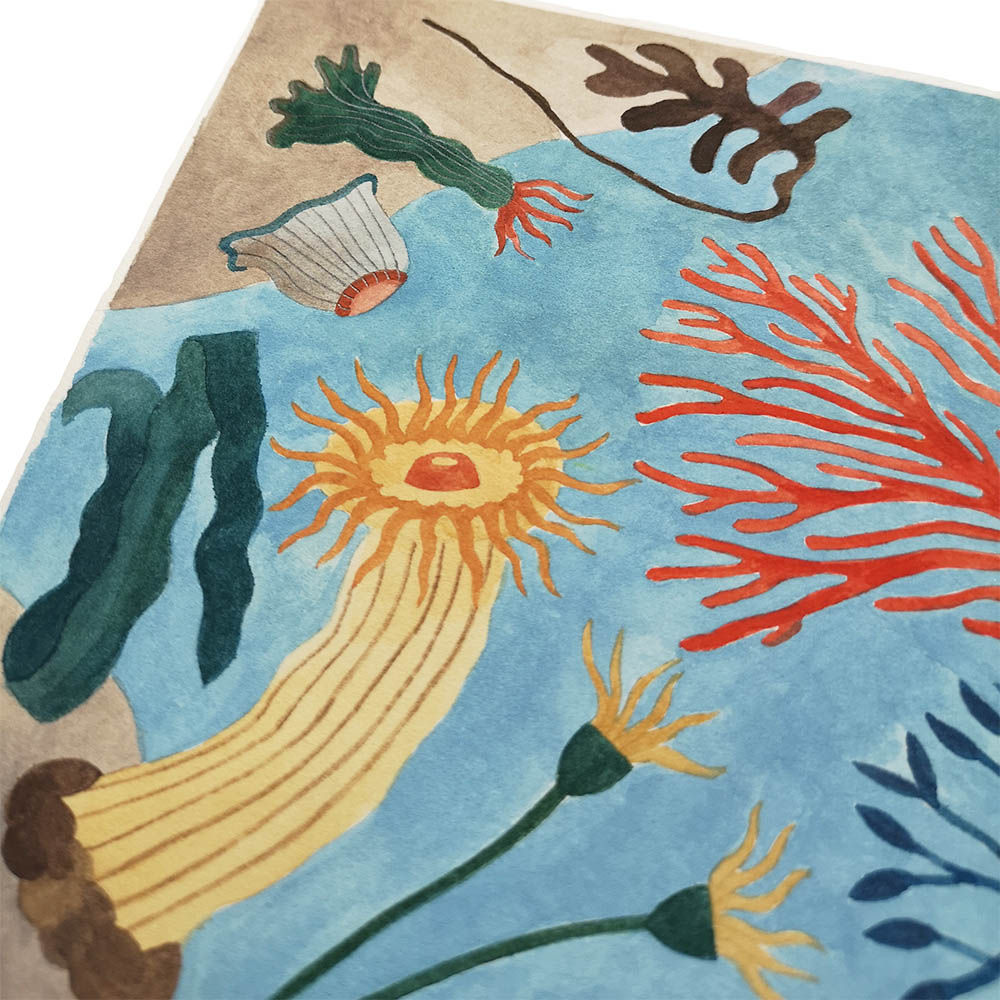 Under the sea by Elenia Beretta
Original illustration by artist Elenia Beretta.
Technique: Gouache and tempera on 100% Fabriano cotton paper.
Size: 30,3 cm x 22,7 cm
Gouache is a type of watercolour, a tempera composed of natural pigment, water and a binder (Arabic gum).
Gouache is a technique with an opaque result.
This technique has an ancient history dating back over 600 years.
Shipment: Shipping costs will be calculated in the purchase phase. We are the spokespeople of a community of artisans, for this reason, each item is shipped directly from the person who produced it.
Delivery times will respect the rhythm of those who have worked on this project with care.
For beautiful things you have to know how to wait. 
228,00 € Euro
1 in stock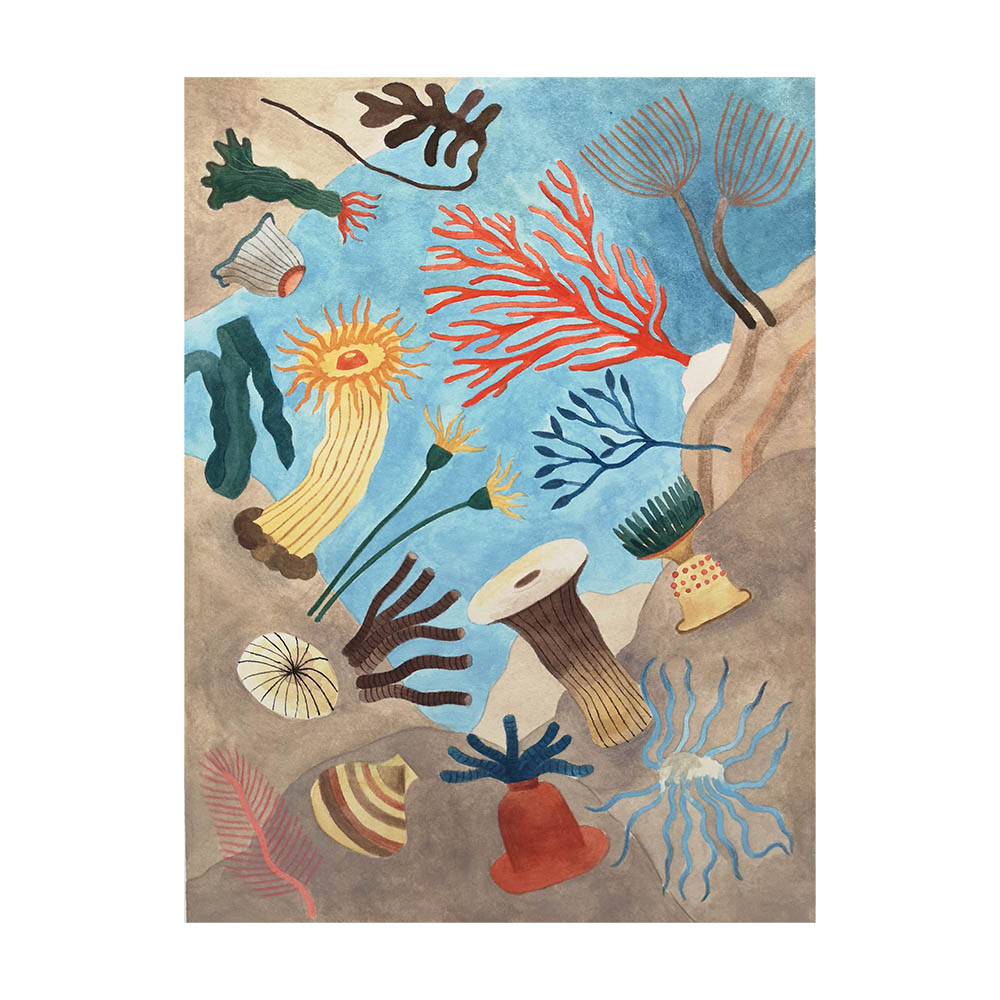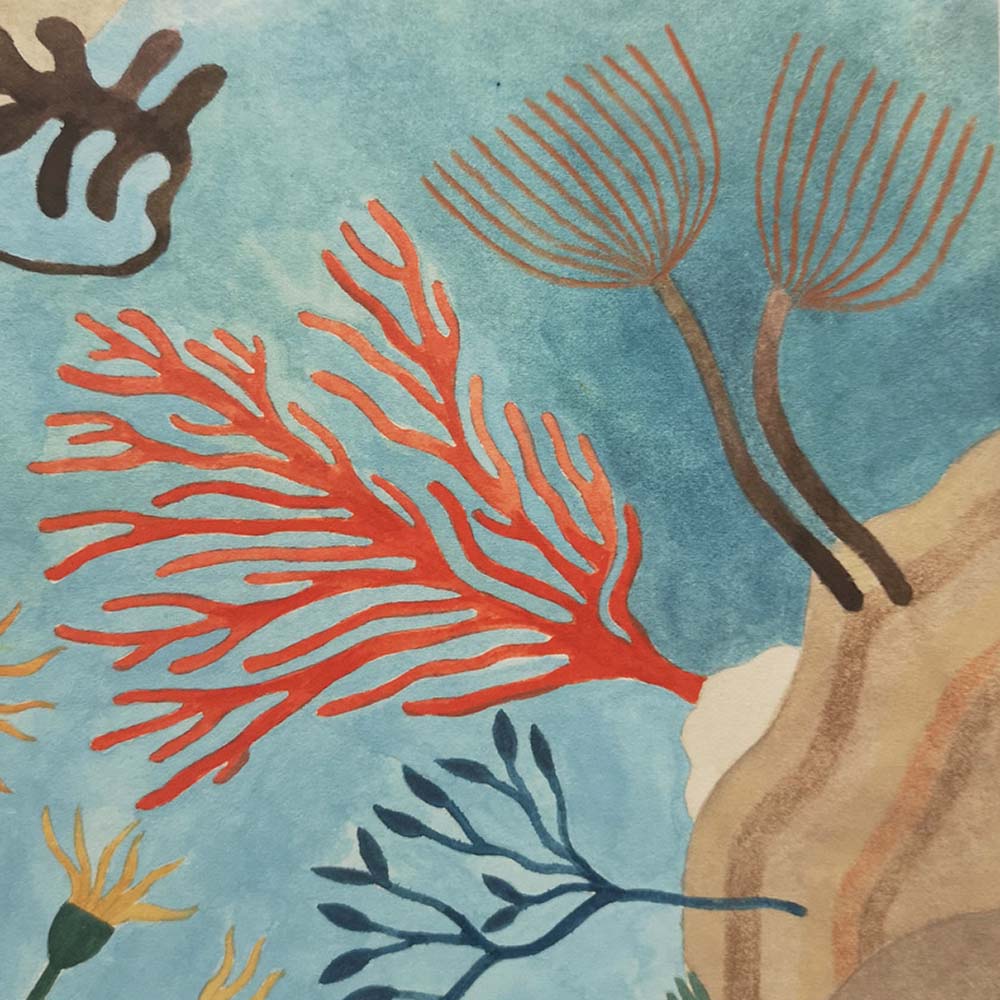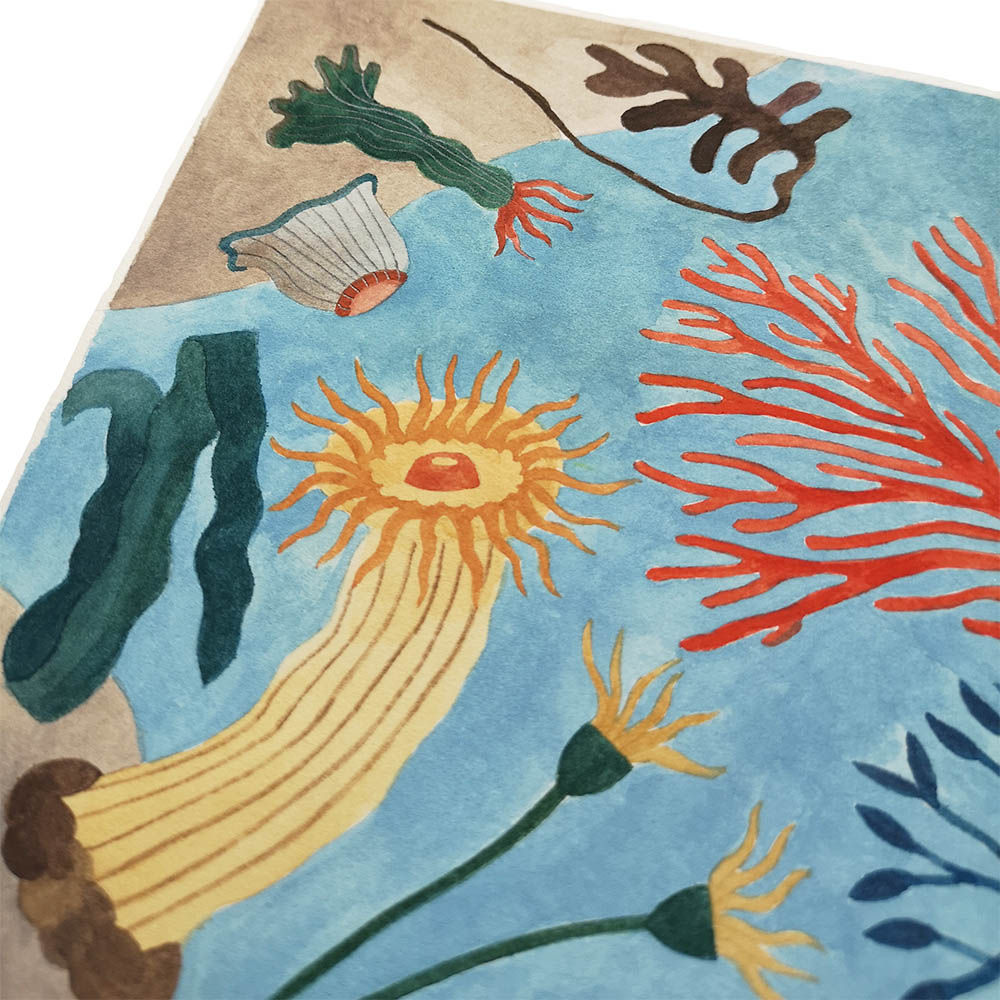 Find out who made this item
Elenia Beretta is an Italian illustrator currently on the rise in the field of publishing, but also extremely competent in advertising and special projects.
Her illustrations are the mirror of a great imagination where food, objects, plants and animals become characteristic and adventurous characters in search of stories to tell.
Mainly focused on the Gouache technique, which characterizes her work, she manages to describe dreamy places close to reality, but also imaginary places where anything can happen.
She has collaborated with magazines such as Internazionale, New York Times, Vogue, Il Sole 24 ore and several internationally renowned publishing firms.