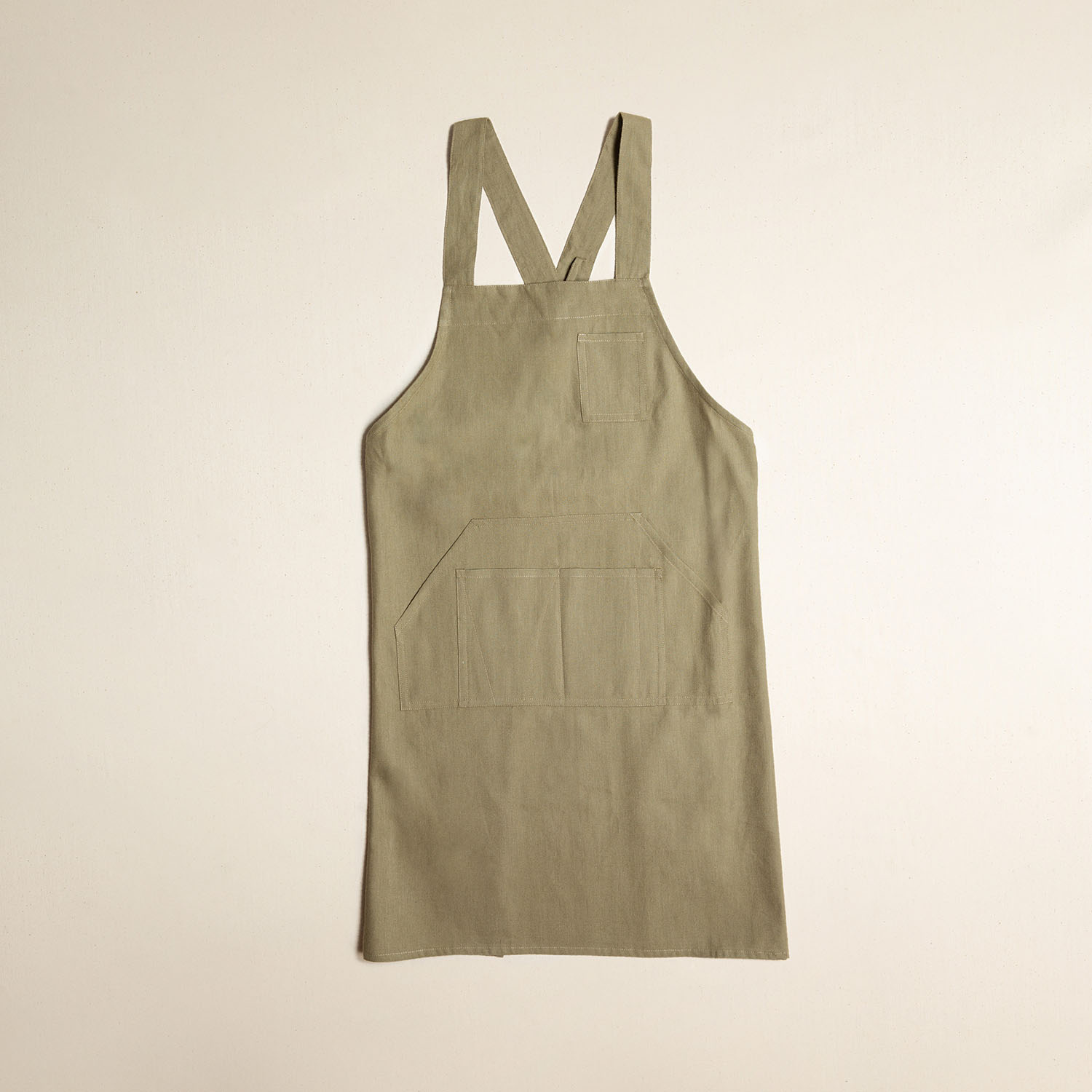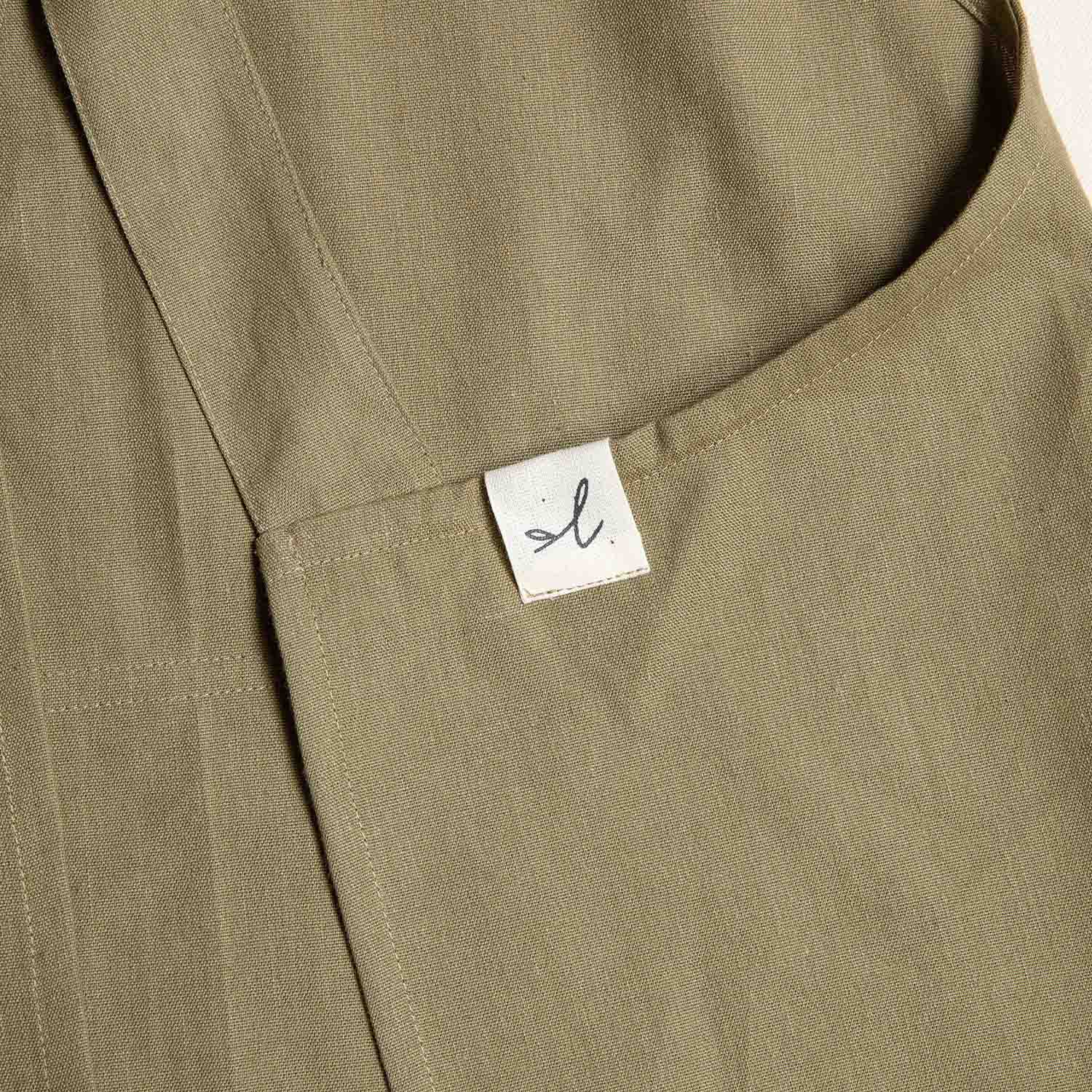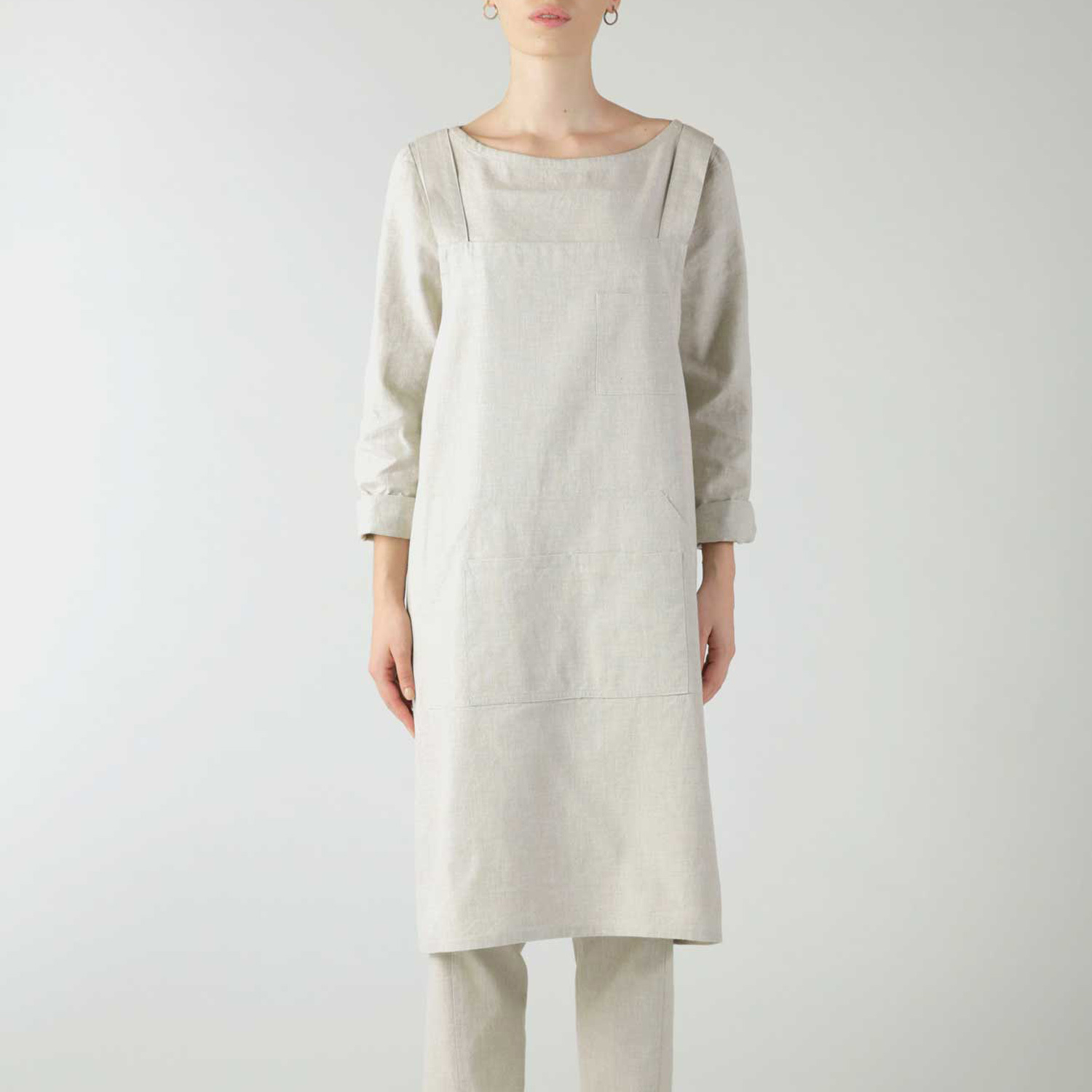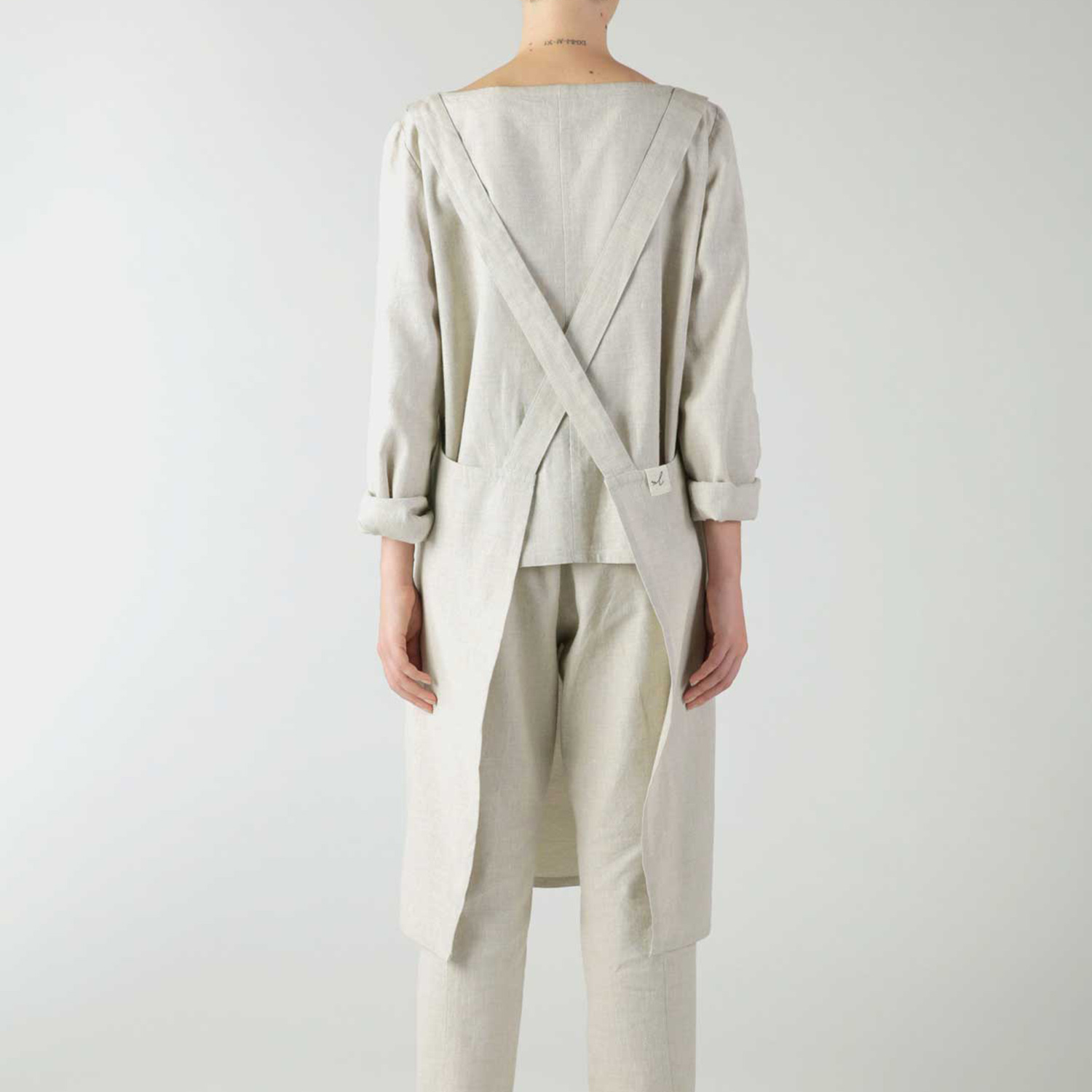 Unisex Apron
The Unisex Apron is distinguished by its central pocket and a slightly heavier fabric than other aprons. The combination of hemp and organic cotton has resulted in a fabric that is both hardwearing and soft.
This simple and functional apron is more open at the back than the other models. The shoulder straps cross at the back and there is a loop to hold the cross in place.
The apron has a large central pocket, with the addition of 3 compartments: a V-shaped pocket designed for scissors, a smartphone-sized pocket and a pen holder.
All our garments are handmade in our studio in Milan. The fabrics used are 100% natural and Made in Italy.
Shipping: Shipping costs will be calculated in the purchase phase. We are the spokesperson for a community of artisans, so each item is shipped directly from the person who produced it. Delivery times will respect the rhythm of those who have worked on this project with care. For beautiful things you have to know how to wait.
62,00 € Euro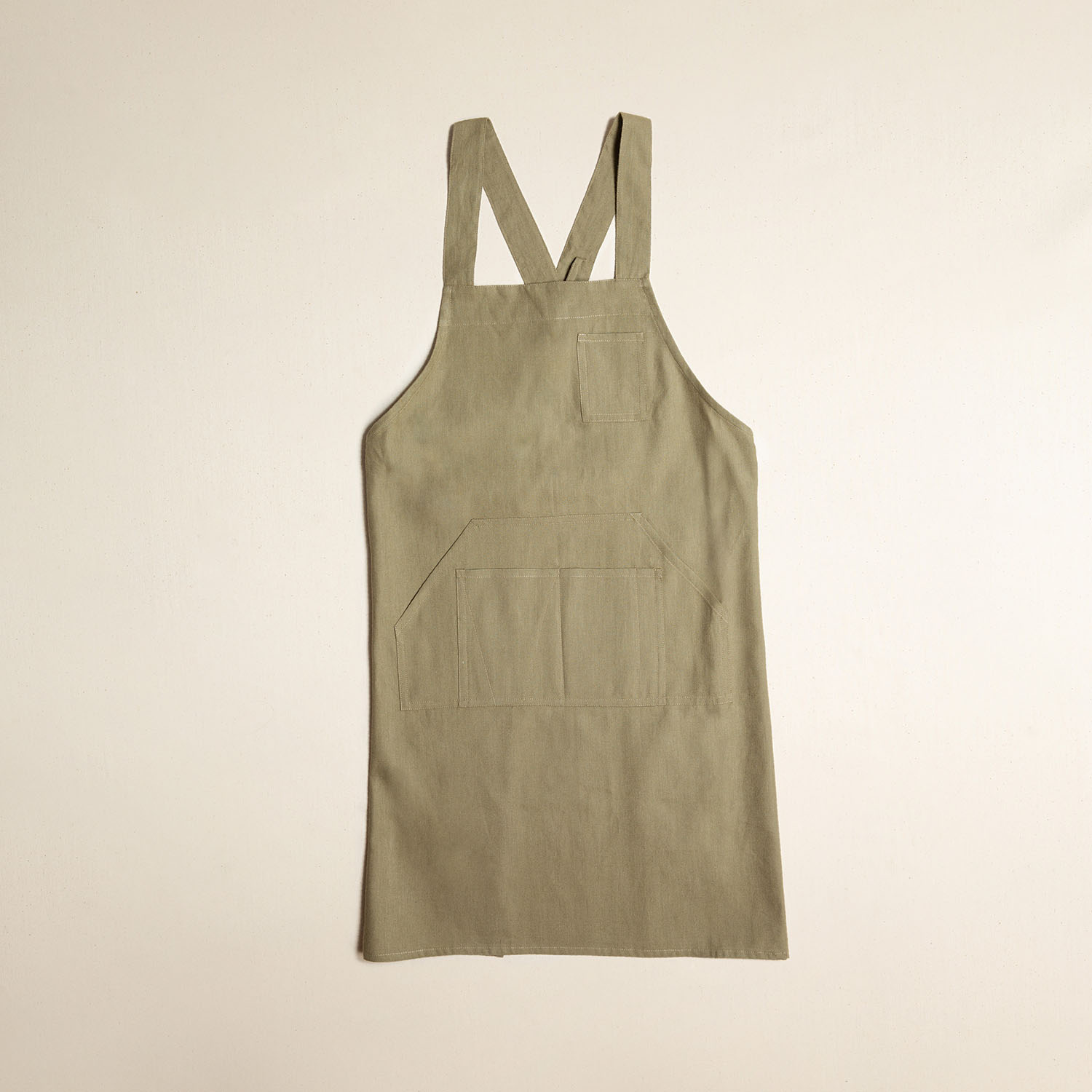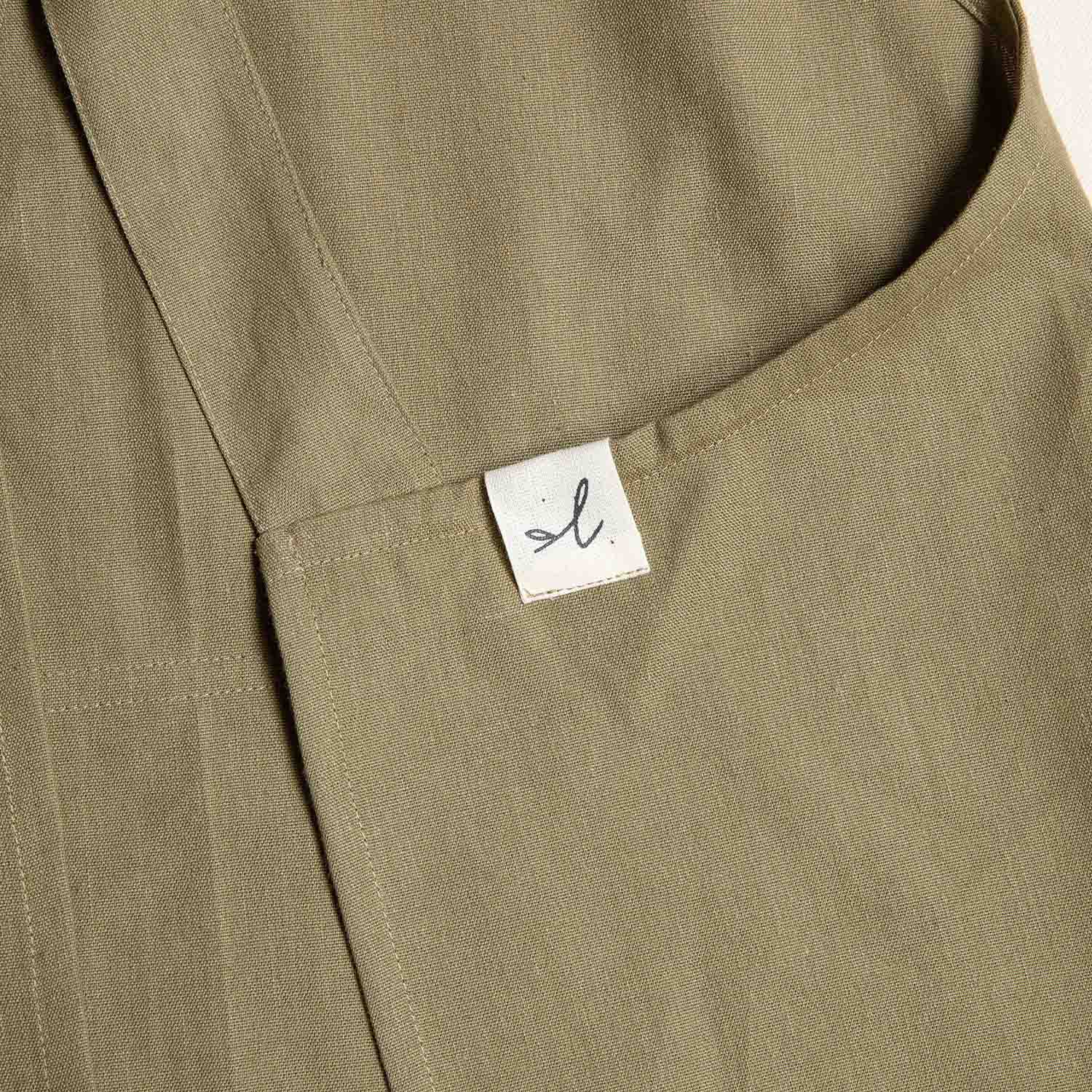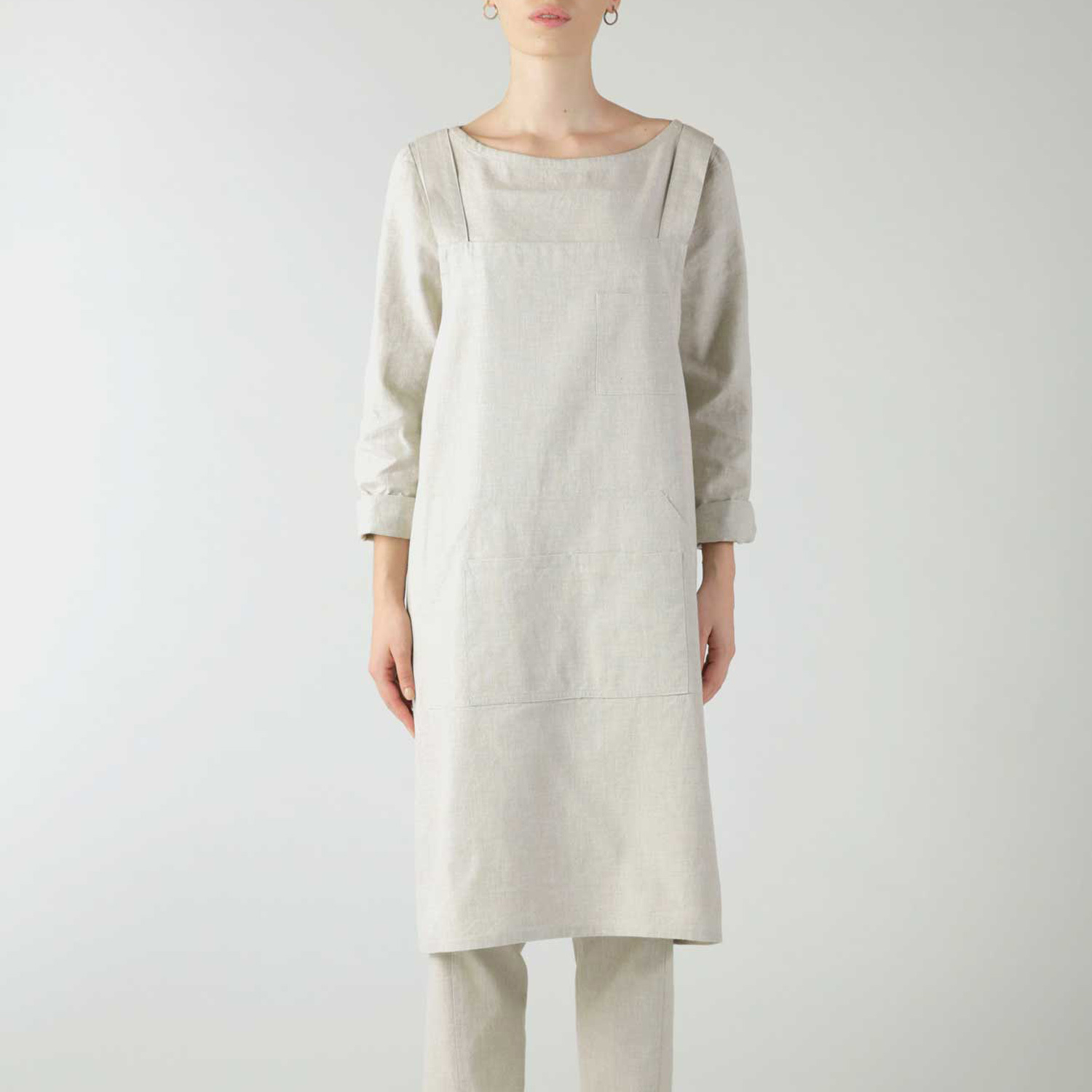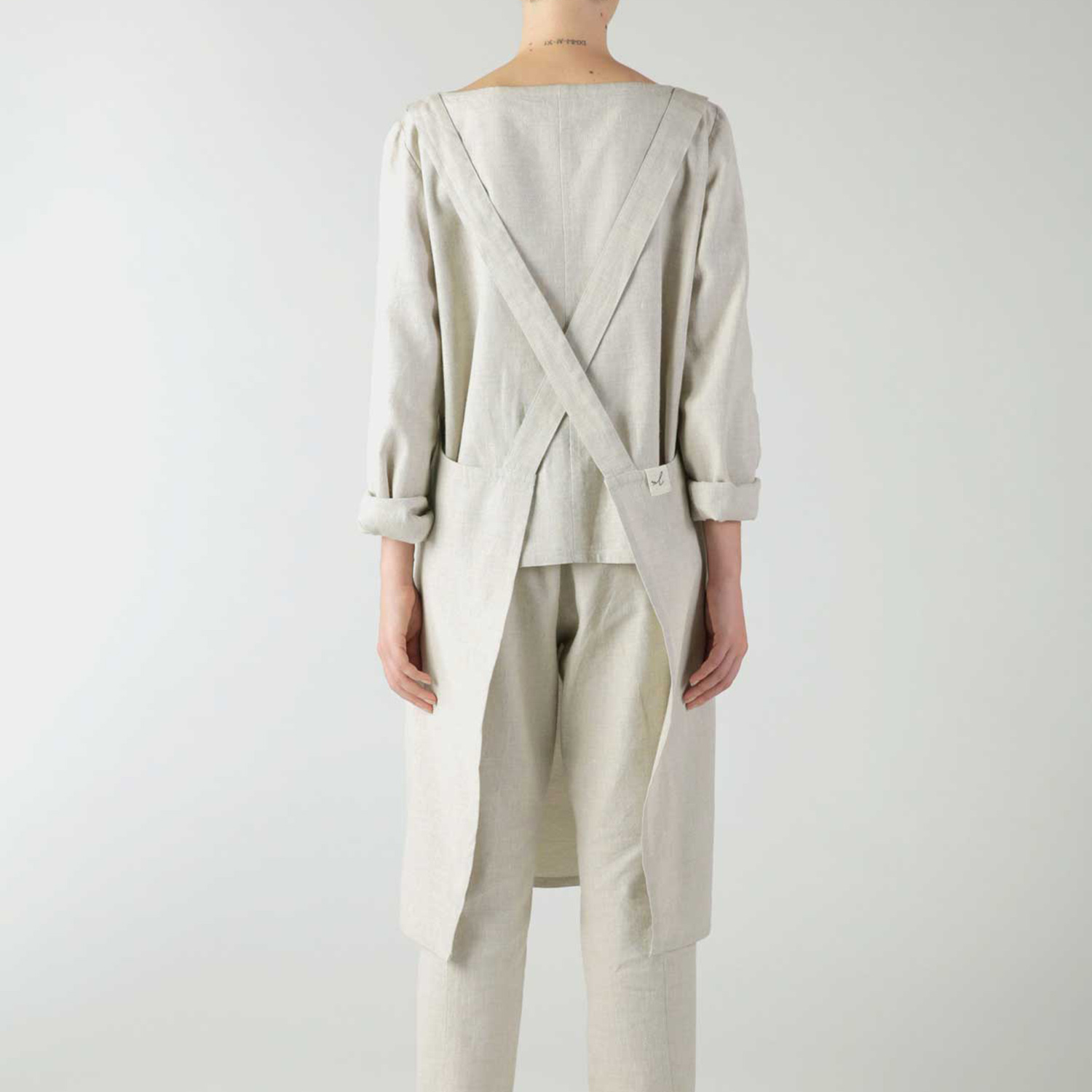 Find out who made this item
Laura is a fashion designer and seamstress with a passion for craftsmanship; Paolo is an enterprising businessman and together in 2020 they created Laurels Apron, a small brand that makes workwear in a delicate and personal way.
Their products are inspired by contemporary artisans and their resourcefulness: Aprons and Workwear that are characterised by minimal lines and functionality. The brand is distinguished by its refined design, the care taken in making the garments, which can be made to measure, and the use of 100% natural hemp-based fabrics.
Laurels Apron believes in the beauty of authentic things and in the need to find one's own time and space: the mission is to be part of the creative activities of contemporary craftsmen by representing their values.
The values on which Laurels Apron is based are those of a slow lifestyle, i.e. living the present in a conscious and sustainable way, both for people and the environment. Sustainability is understood as man's ability to progress in harmony with the environment and with respect for future generations, and to work towards this goal every day.
That's why they try to reuse as much as possible all the fabric scraps, making the scrunchies, the edging profiles, the fabric swatches, aiming to create a durable and timeless product.
"We want our garments to be really used, and the more they are used the more beautiful they will become, representing the person wearing them and their work. Research is a fundamental value for us, a journey of discovery and knowledge to create a simple, quality product that conveys emotions.