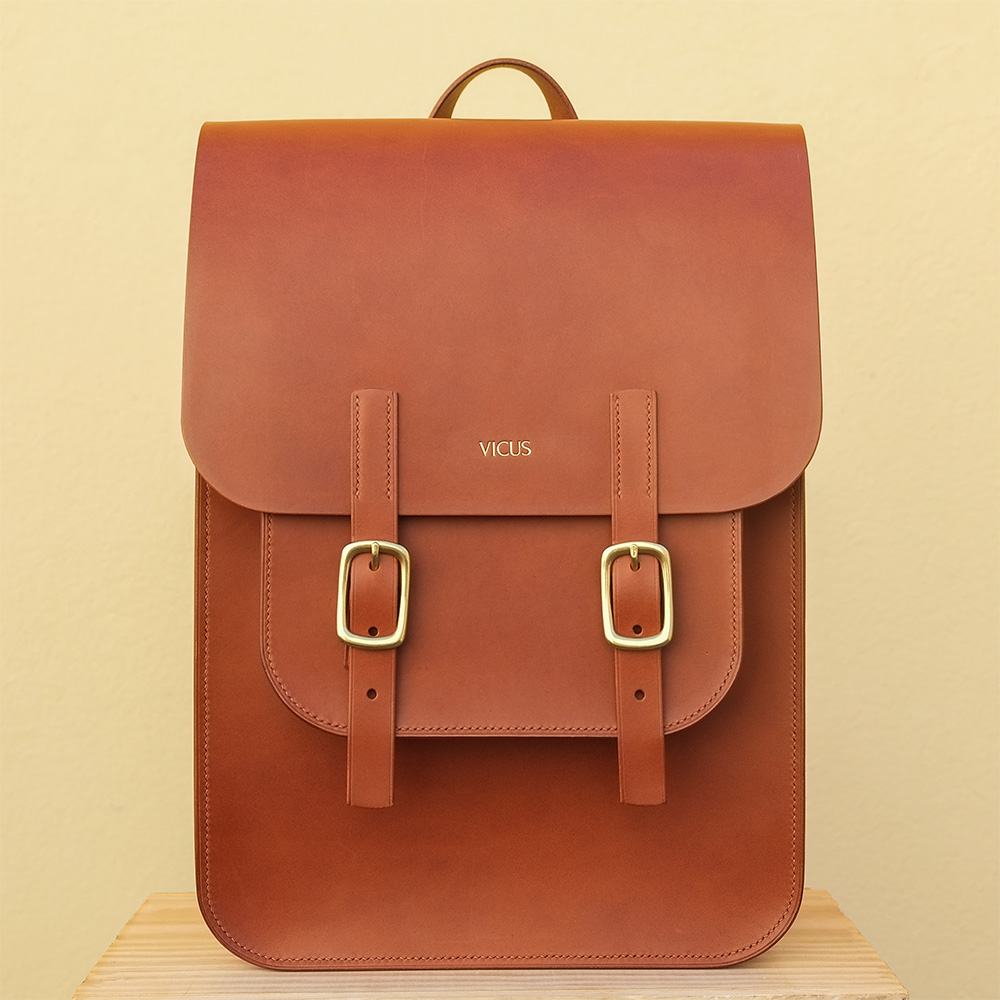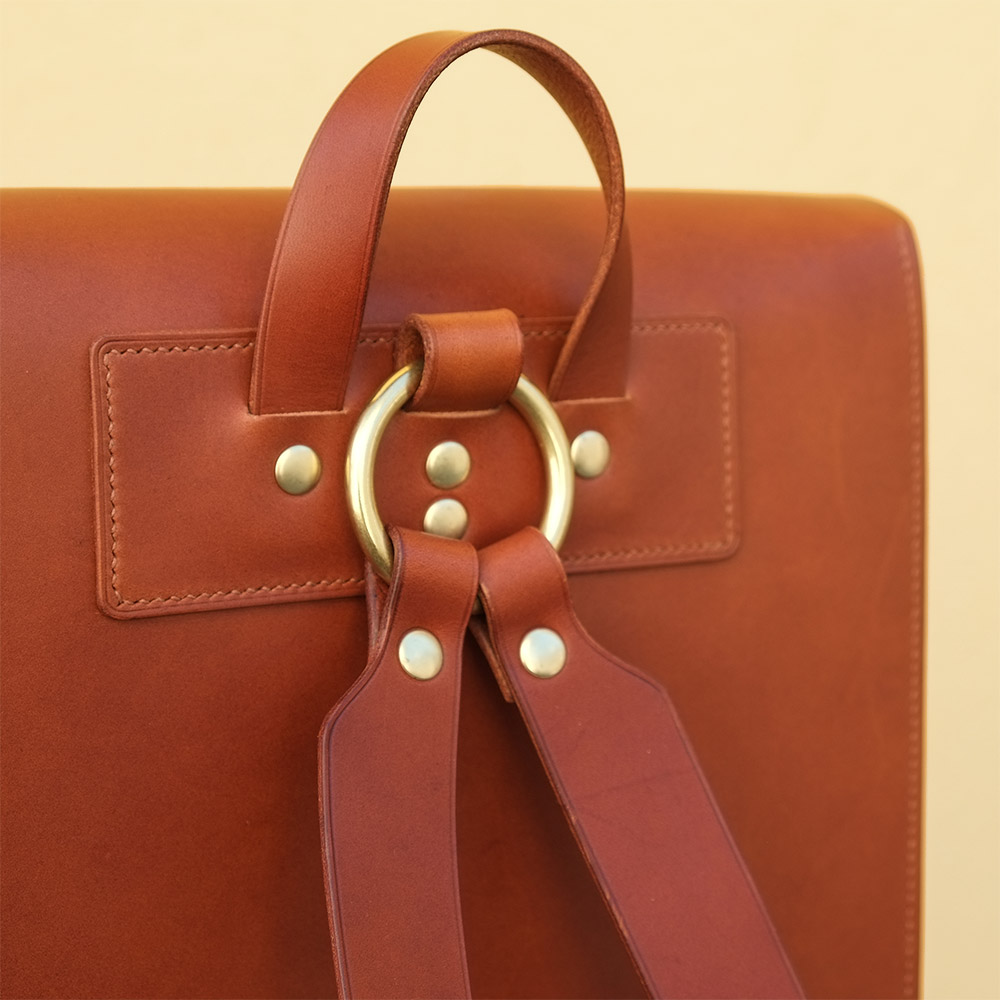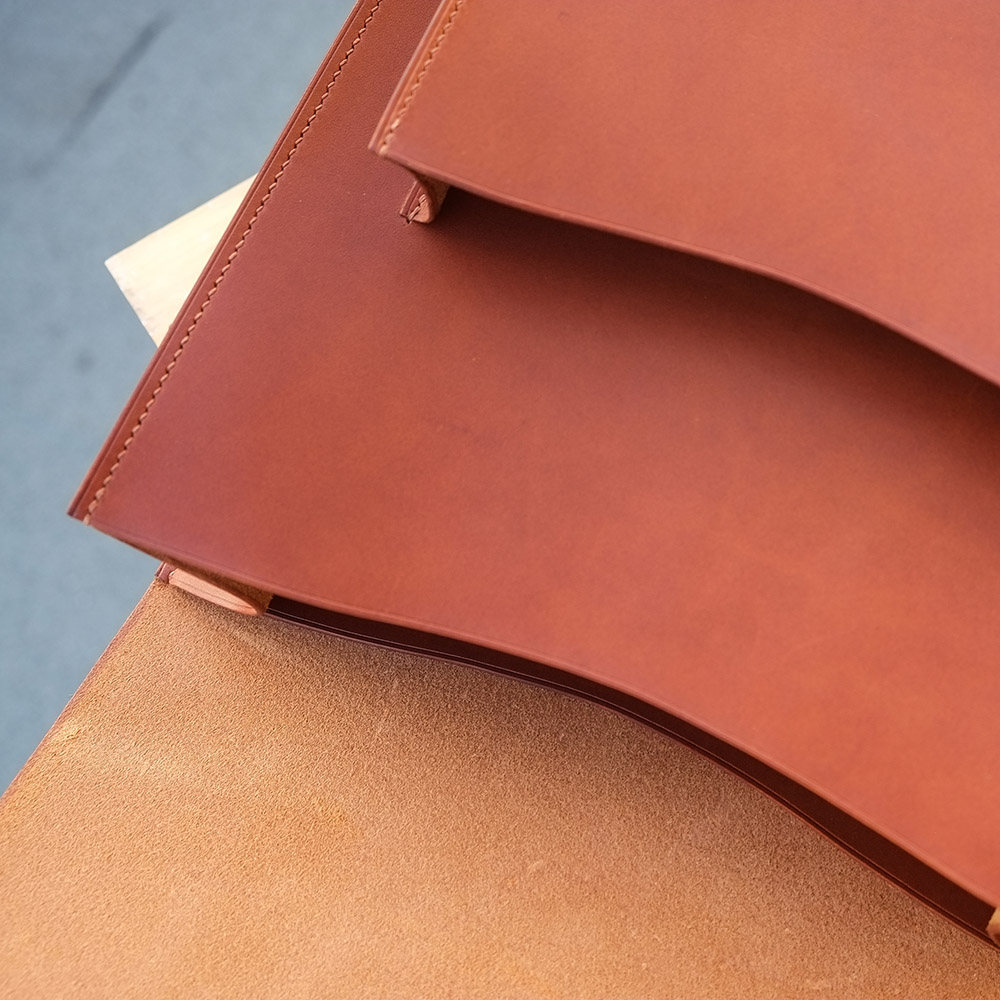 Acuzio tan backpack
This backpack with its traditional and essential shape is composed of a main compartment where you can keep everything you need for the day, a 13″ laptop sleeve and a spacious front pocket where you can keep smaller items.
Adjustable shoulder straps. Vegetable-tanned leather from Tuscany certified by the Genuine Italian Vegetable-Tanned Leather Consortium. Linen thread stitching. Solid brass components. Hand-stitched. Machined and finished edges. Made in Switzerland.
Colour: English tan
Size: H 35cm, W 25cm, depth 10cm
Thanks to the completely handcrafted processing of the leather, every single product is authentic, unique and made to last. VICUS production uses the simple, traditional craftsmanship of the saddlers, known for its strength and durability. After hand stitching, the edges of the leather are smoothed, polished and treated with natural products to give the final product additional protection.
Shipment: Shipping costs will be calculated in the purchase phase. We are the spokespeople of a community of artisans, for this reason, each item is shipped directly from the person who produced it.
Delivery times will respect the rhythm of those who have worked on this project with care.
For beautiful things you have to know how to wait. 
425,00 € Euro
3 in stock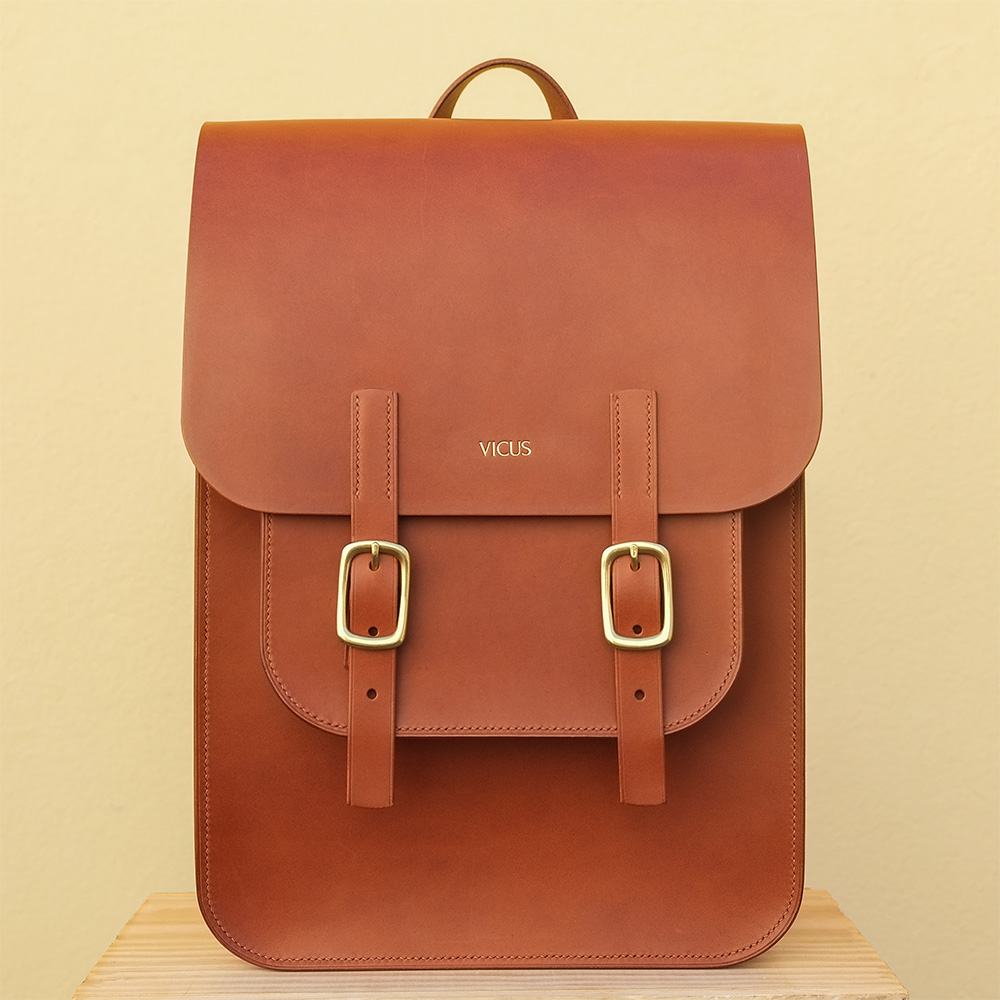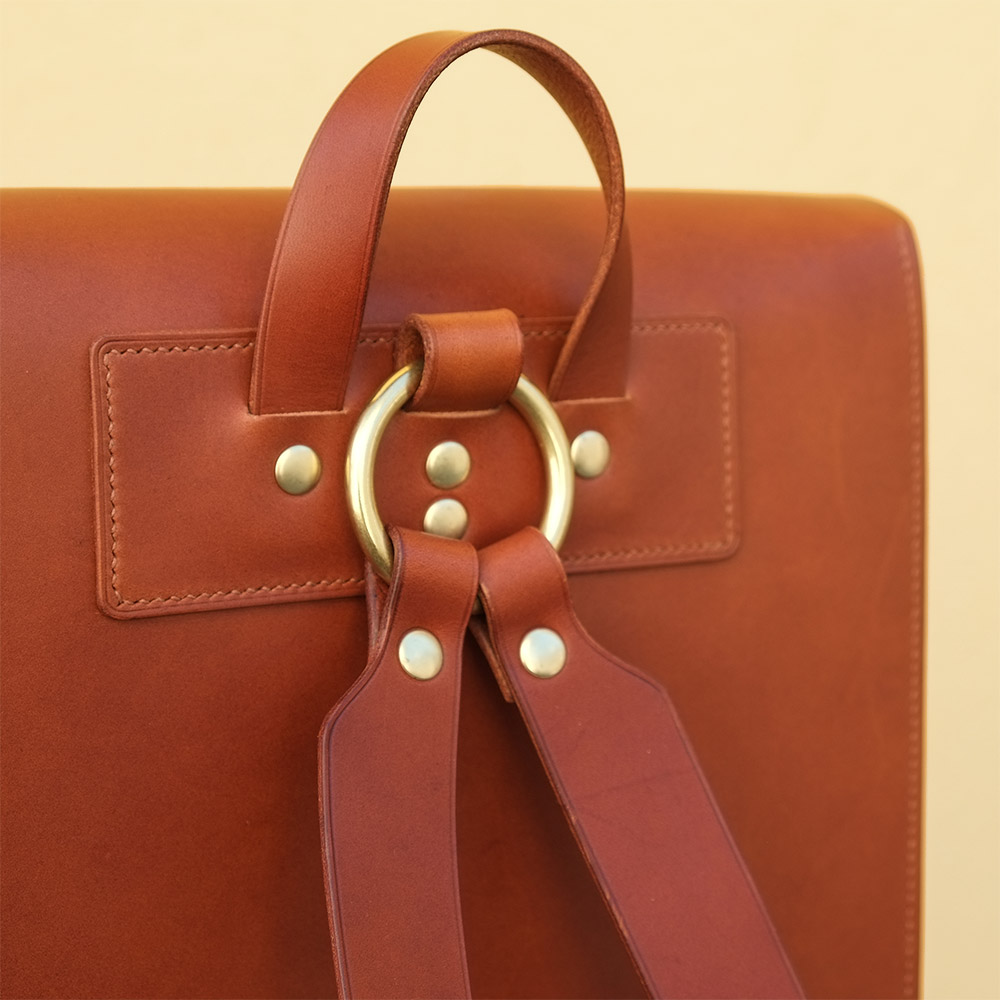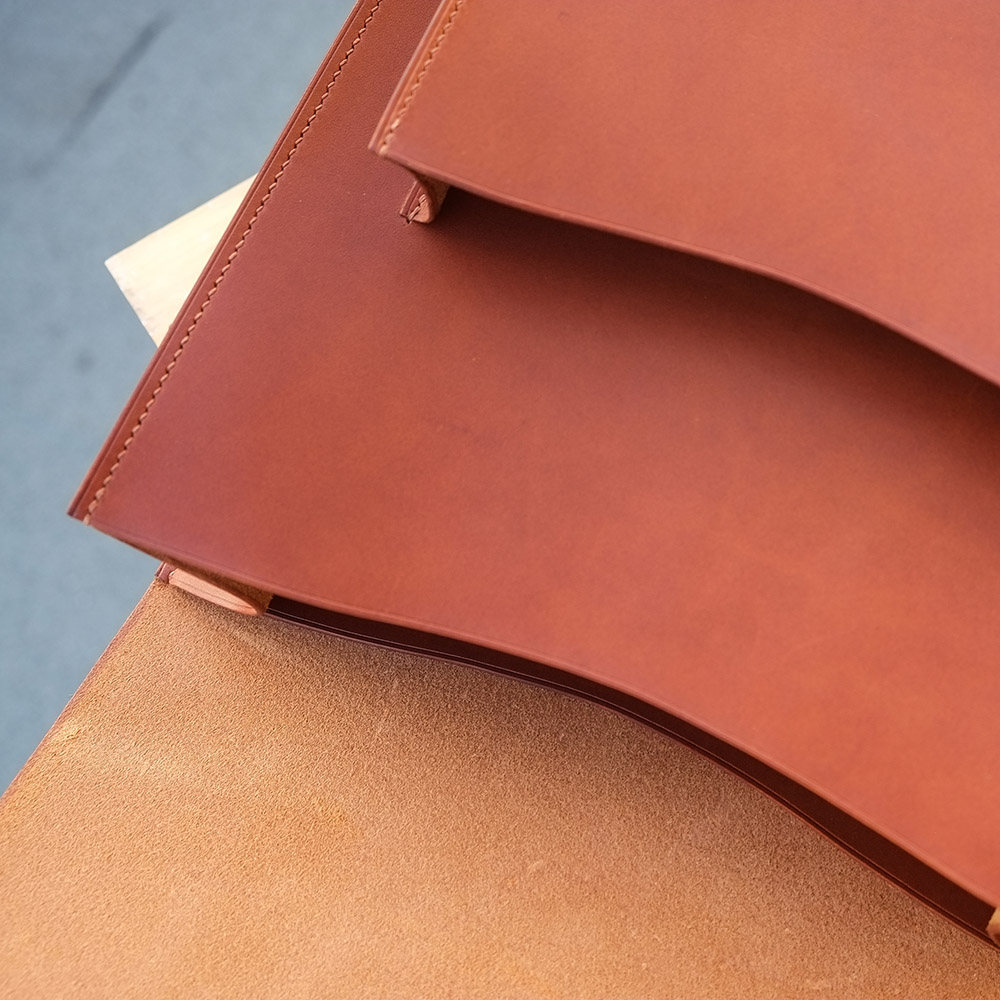 Find out who made this item
Marco Lazzaroni founded VICUS in 2015, transforming his living room into an atelier, giving life to his true passion: the manual processing of leather. VICUS' production aims at the best quality of entirely handmade products and high functionality combined with the most essential shapes. The result is the original unification of a minimal and modern aesthetic concept with one of the oldest textile traditions.
VICUS products represent the old traditional Swiss values of manufacturing, such as rigour, precision and meticulous attention to detail in the production process. Marco is a member of the Swiss Handicraft Federation, thus certifying a high degree of quality.