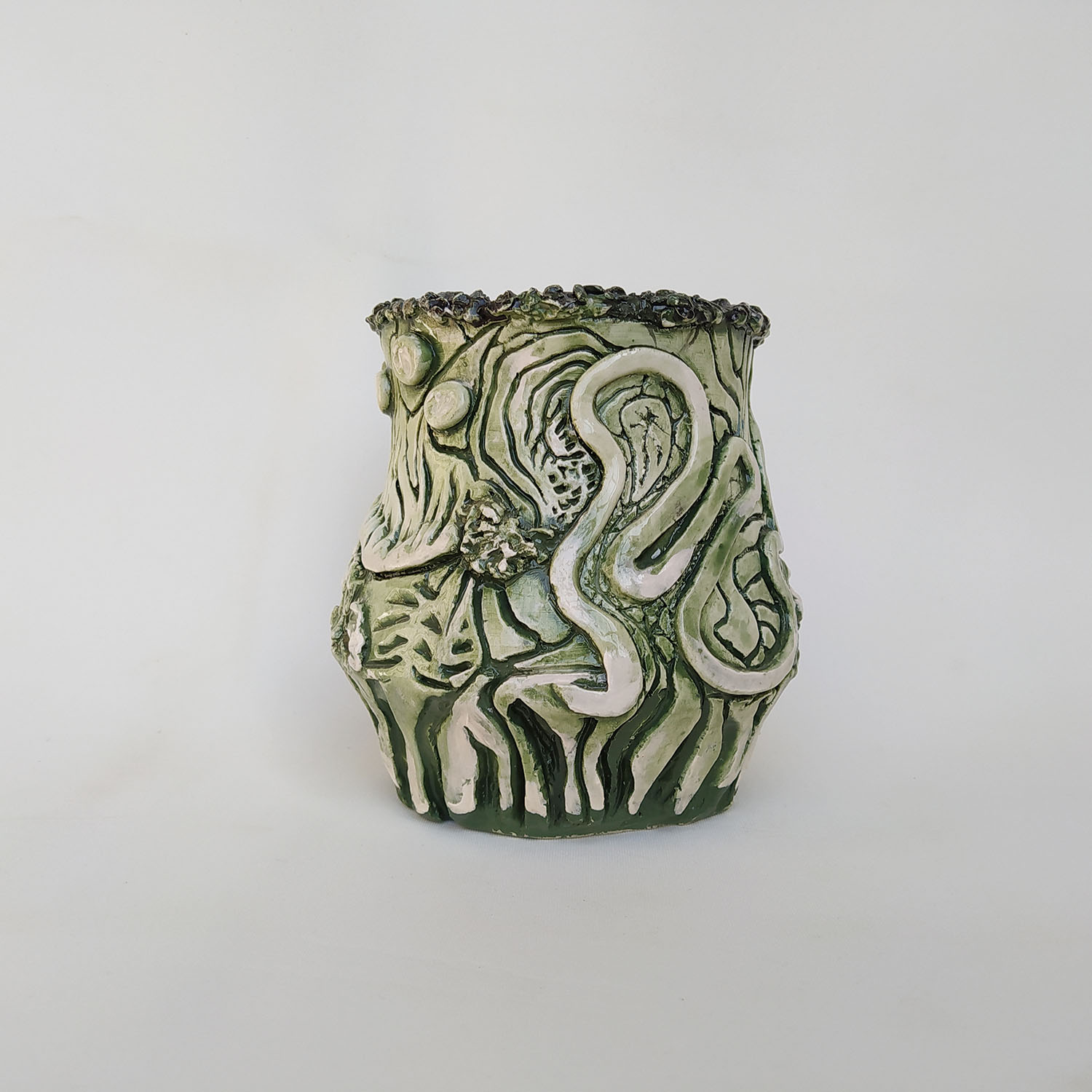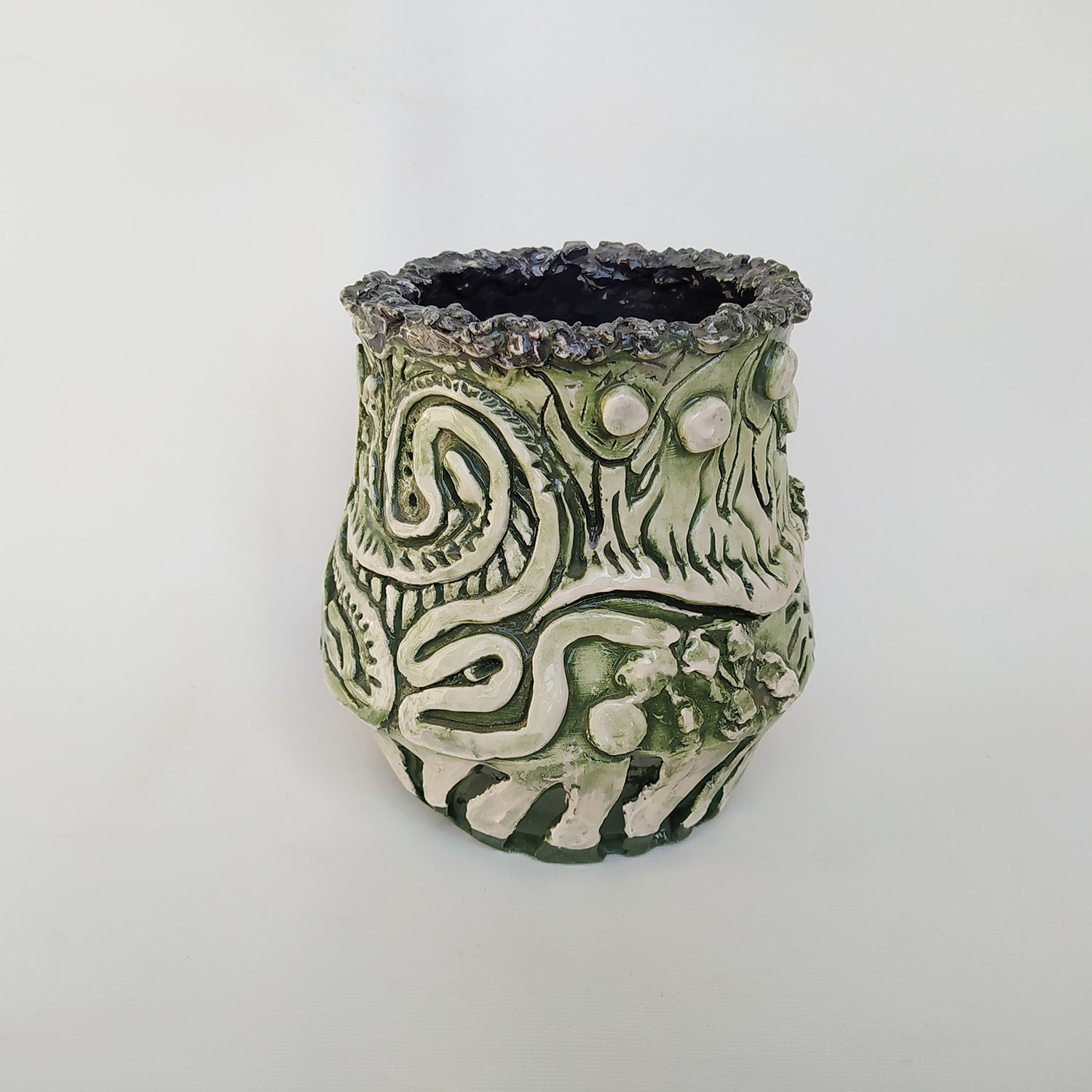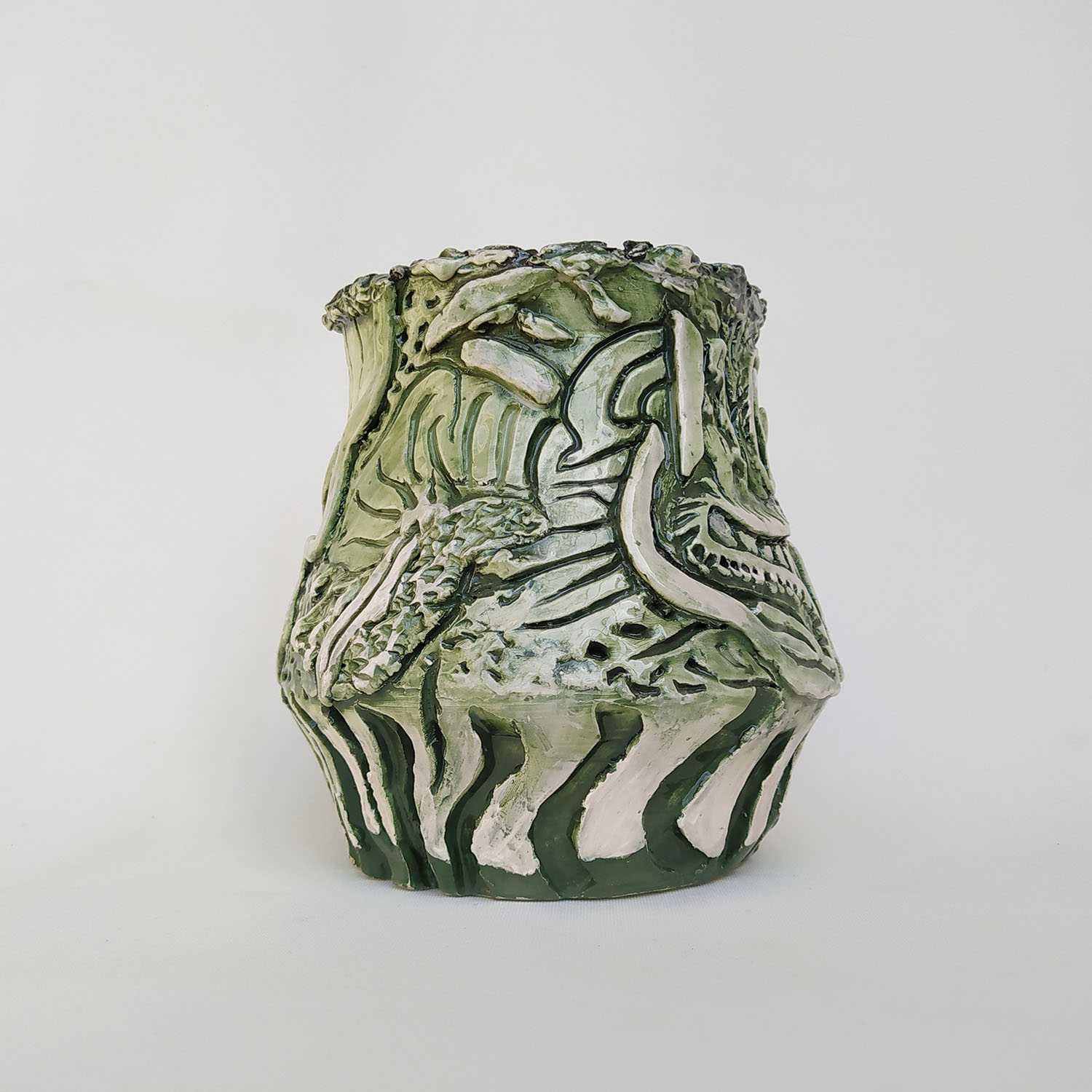 Amazzonia vase
White clay vase painted with engobes and glazed in the second fire.
Turned and decorated with engravings and bas-reliefs. This vase is as heavy and dense with signs and volumes as the dense biodiversity of the Amazon forest.
Measurements: H 16 cm, Ø 16 cm
Shipping: Shipping costs will be calculated at the time of purchase. We are the spokesperson for a community of artisans, which is why each item is shipped directly from the person who produced it.
Delivery times will respect the rhythm of those who have worked on this project with care. For beautiful things you have to know how to wait.
70,00 € Euro
1 in stock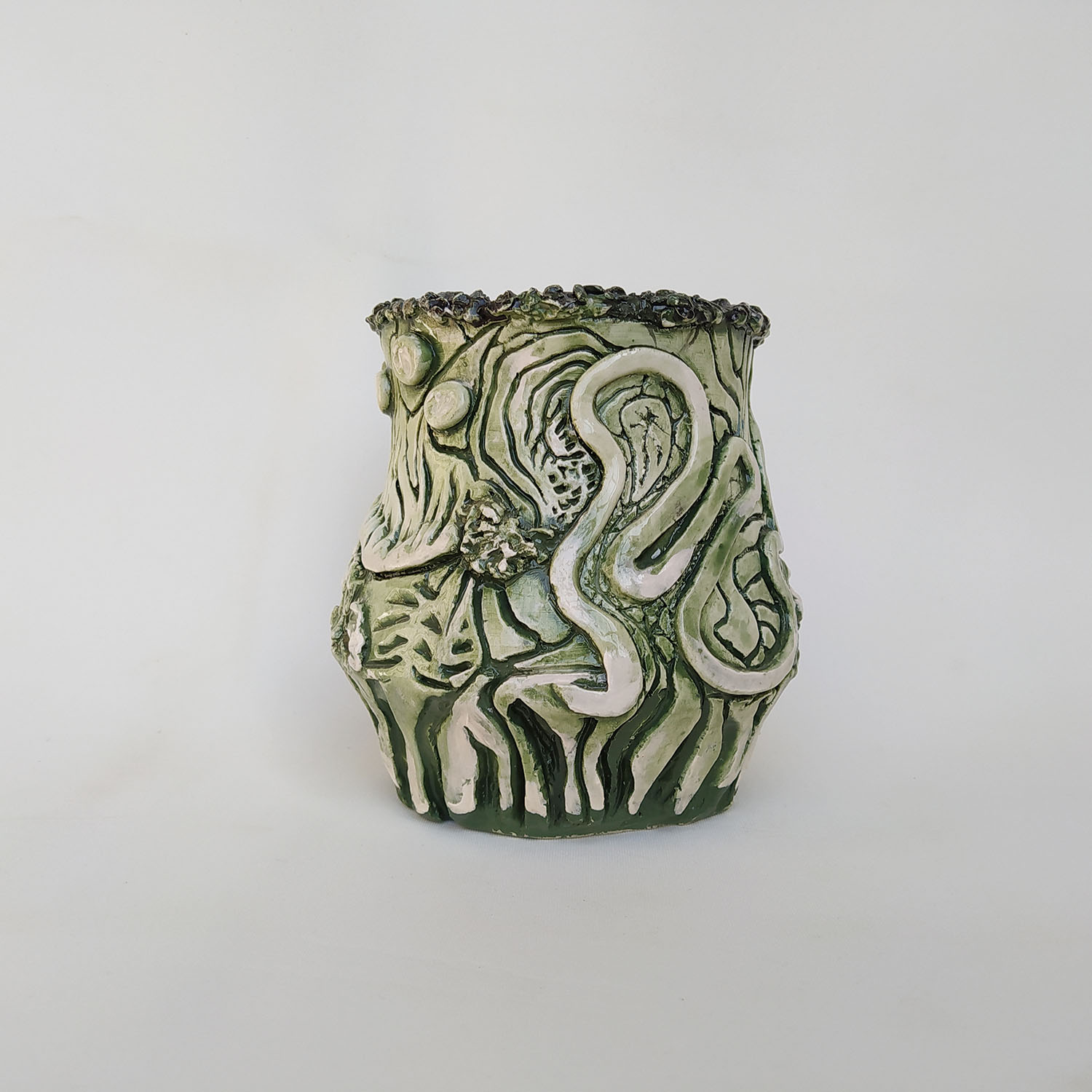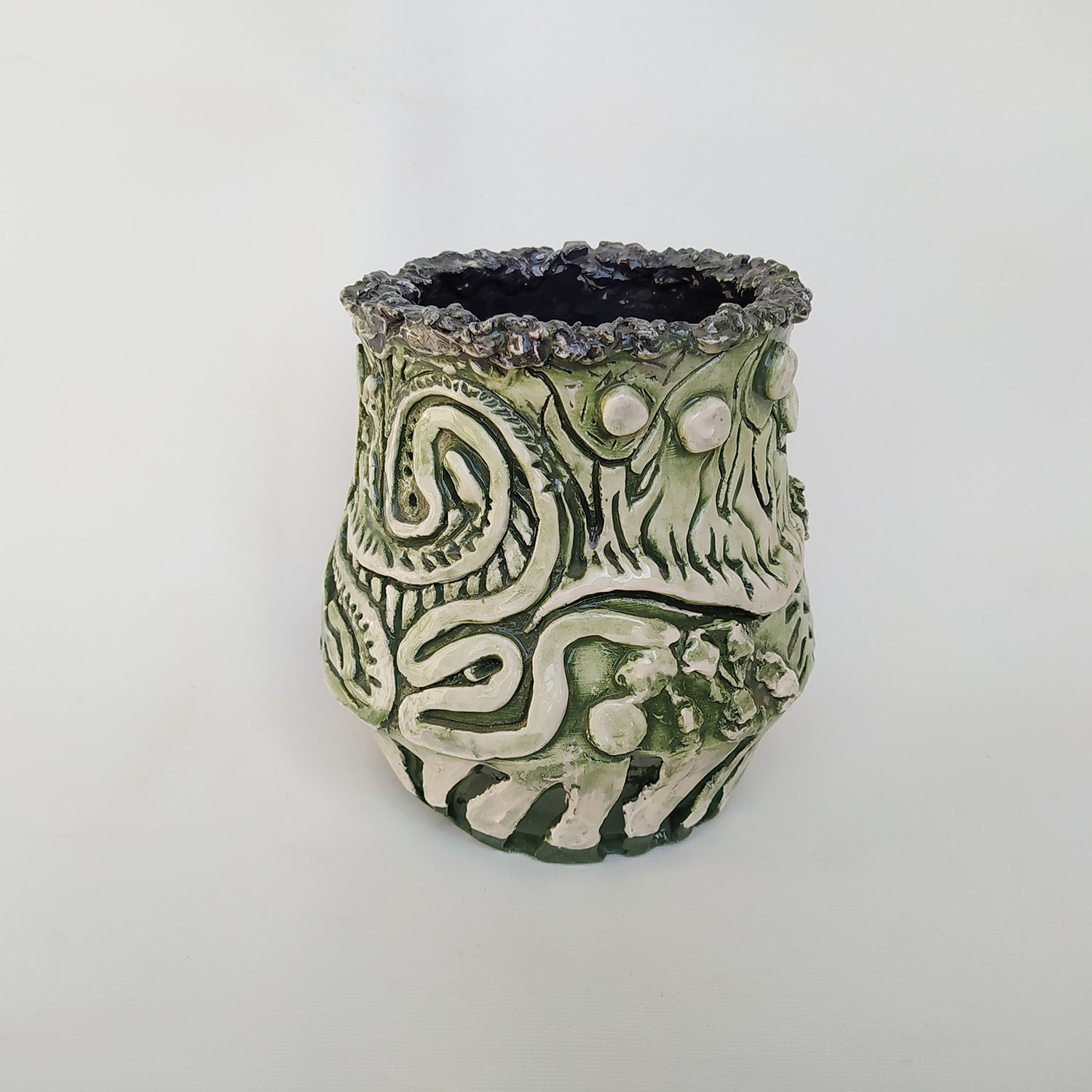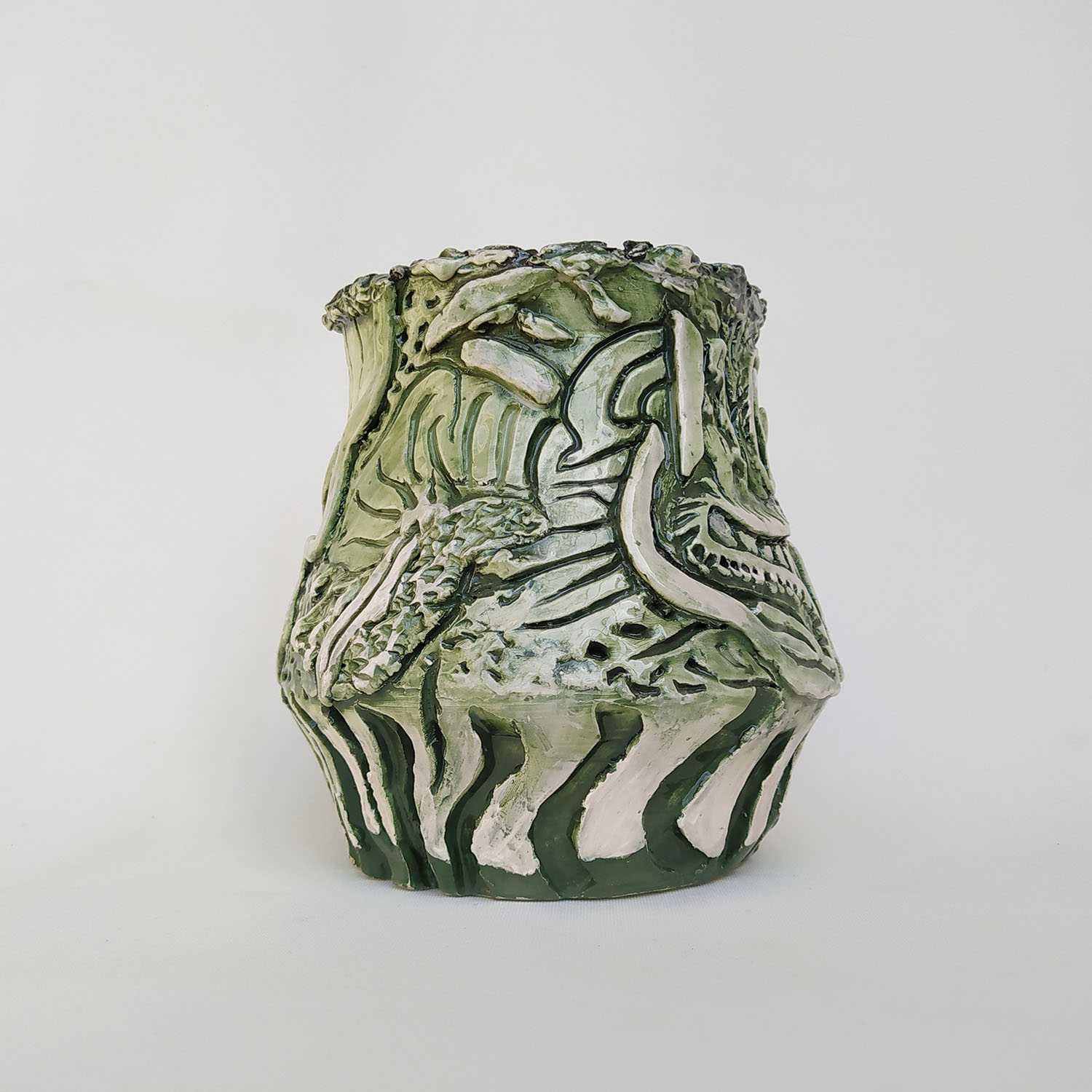 Find out who made this item
The Joanbelot studio is a multidisciplinary research, design and artistic production laboratory: decorative ceramics and pyrophiles, wall decorations, stained glass and visual arts.
The passion for artistic production of Giovanni, founder of the project, has its roots in his childhood, thanks to the influence of his mother, a ceramist, and father, a glassmaker.
Having completed a technical education, Giovanni developed a long and personal journey into the world of art, nature, and social activism through intercontinental travel, humanitarian cooperation, and years of artistic training with various contemporary artists in painting, ceramics and drawing, which has now led him to attend an international school of interior design and decoration.
Giovanni is involved in social farming and building crafts at a social cooperation project in Brescia and, in his home workshop located in the lively San Faustino district, he produces handcrafted hydrophilic dishes and decorative objects.
His stylistic research is based on unique shapes, contrasts and proportions, inspired by a continuous interest in the ancient and modern artistic crafts born in the various social contexts of a world full of different histories and societies, bearers of original styles and vibrations.