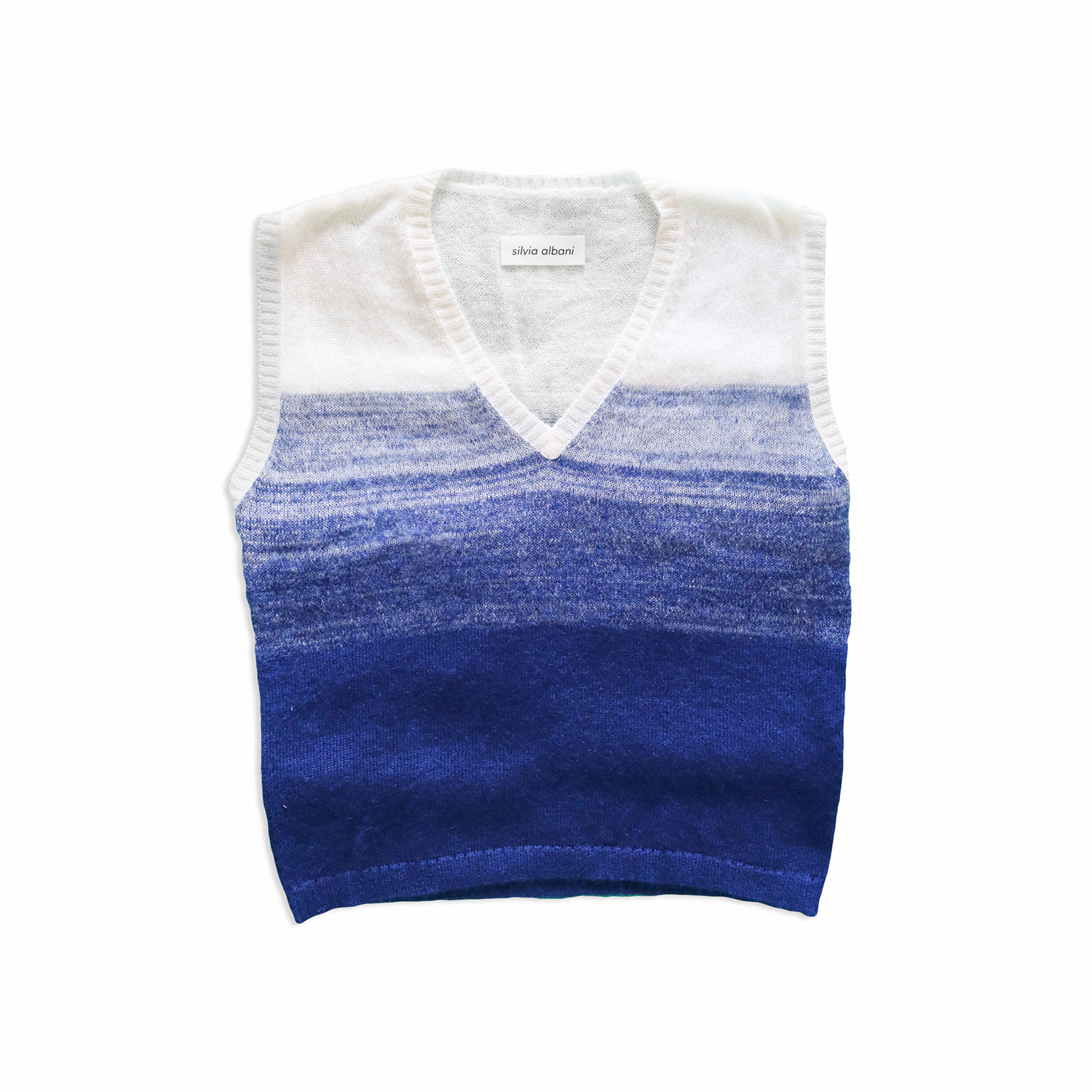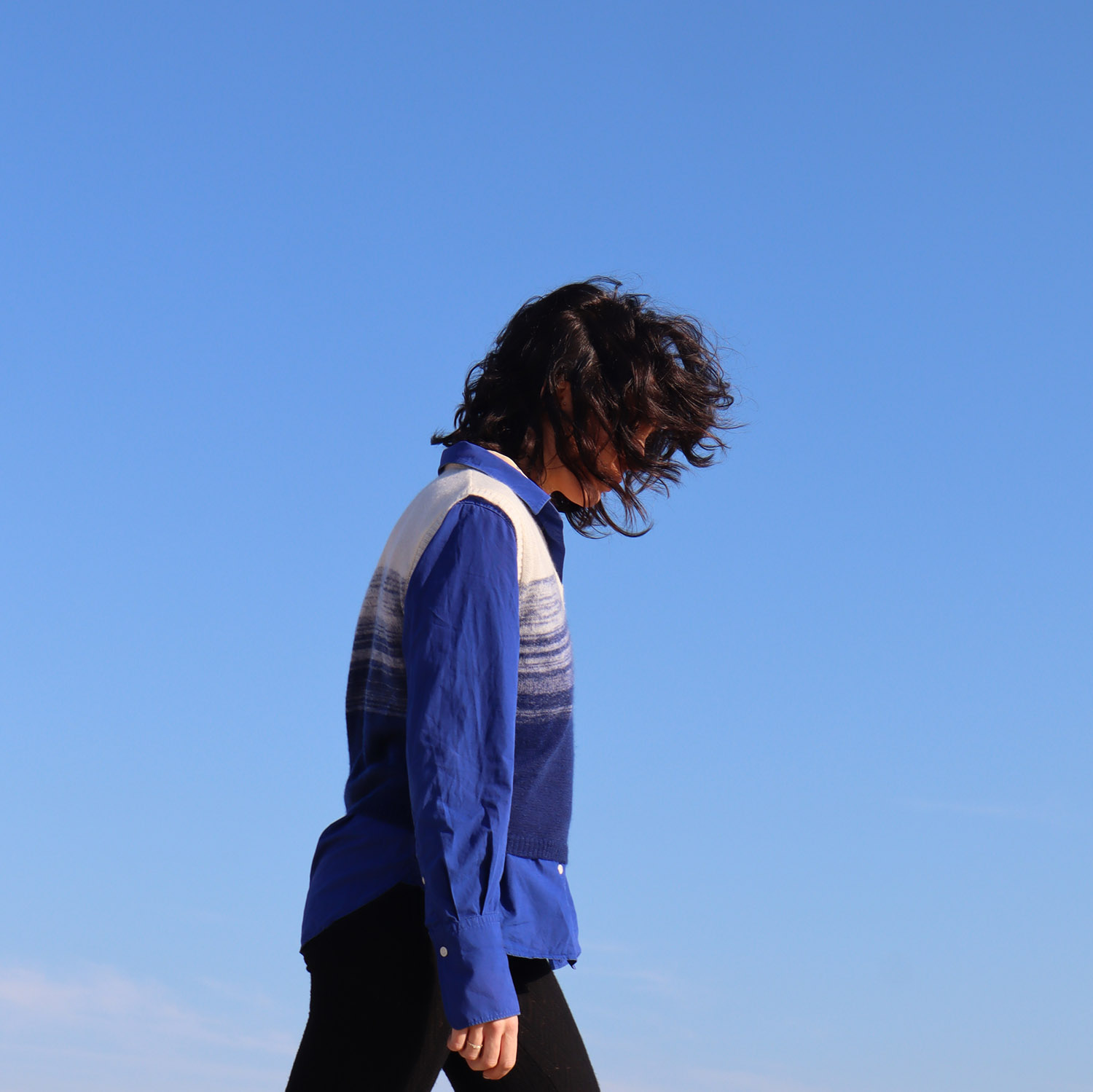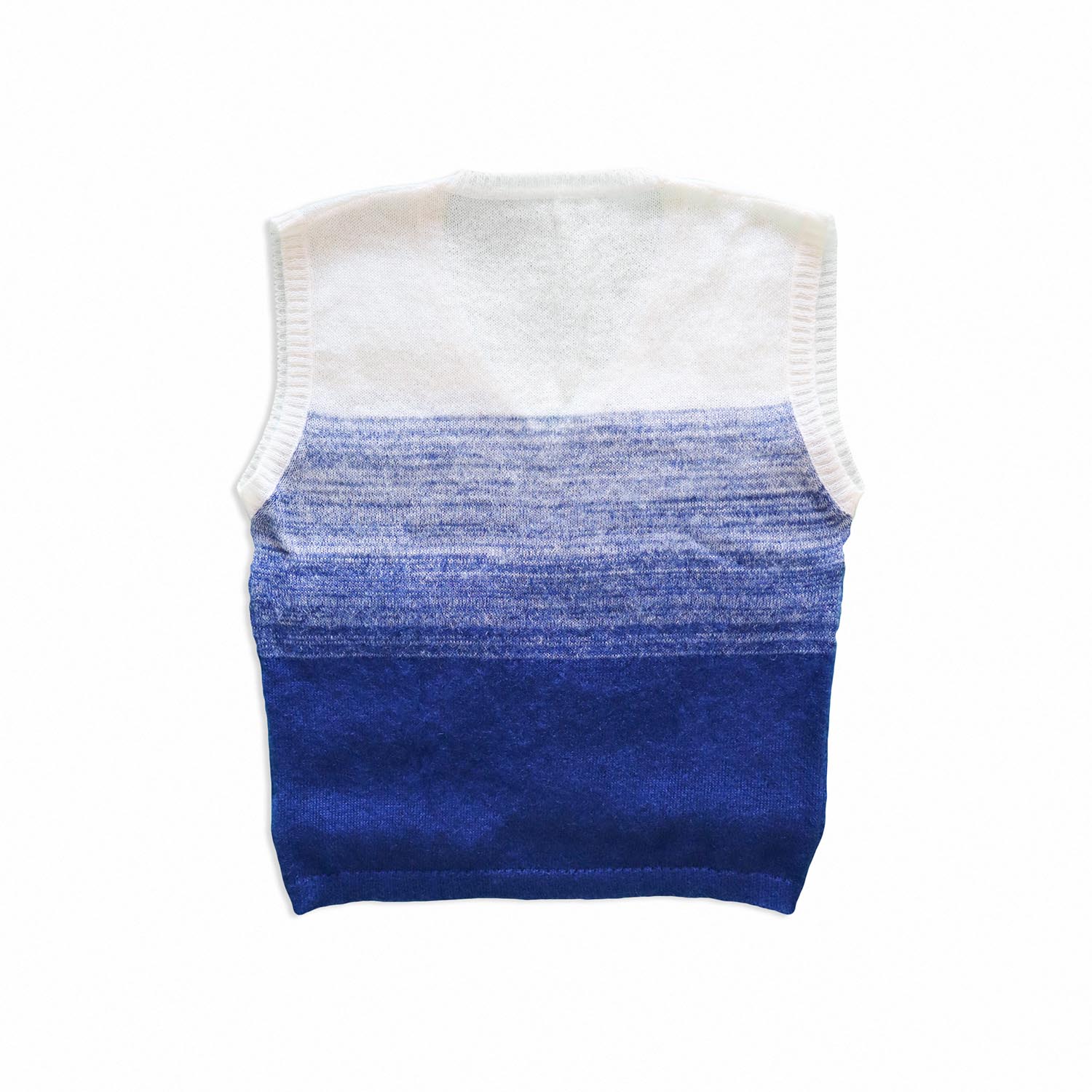 Blue wave vest
Blue wave vest is made with stock yarns without requiring the production of new material, and therefore uses already available resources. This vest is handcrafted in a small workshop in Emilia Romagna and is made to order to avoid overproduction and waste of energy and resources.
Soft, delicate and with a more dynamic texture, it retains body heat.
Material: 57% Super kid Mohair, 43% PA
*Available to order, please specify size in the notes section when purchasing.
Shipping: Shipping costs will be calculated at checkout. We are the spokesman of a community of artisans, so each item is shipped directly from the person who produced it.
The timing of delivery will respect the pace of those who have worked on this project with care.
For beautiful things you have to know how to wait.
120,00 € Euro
Out of stock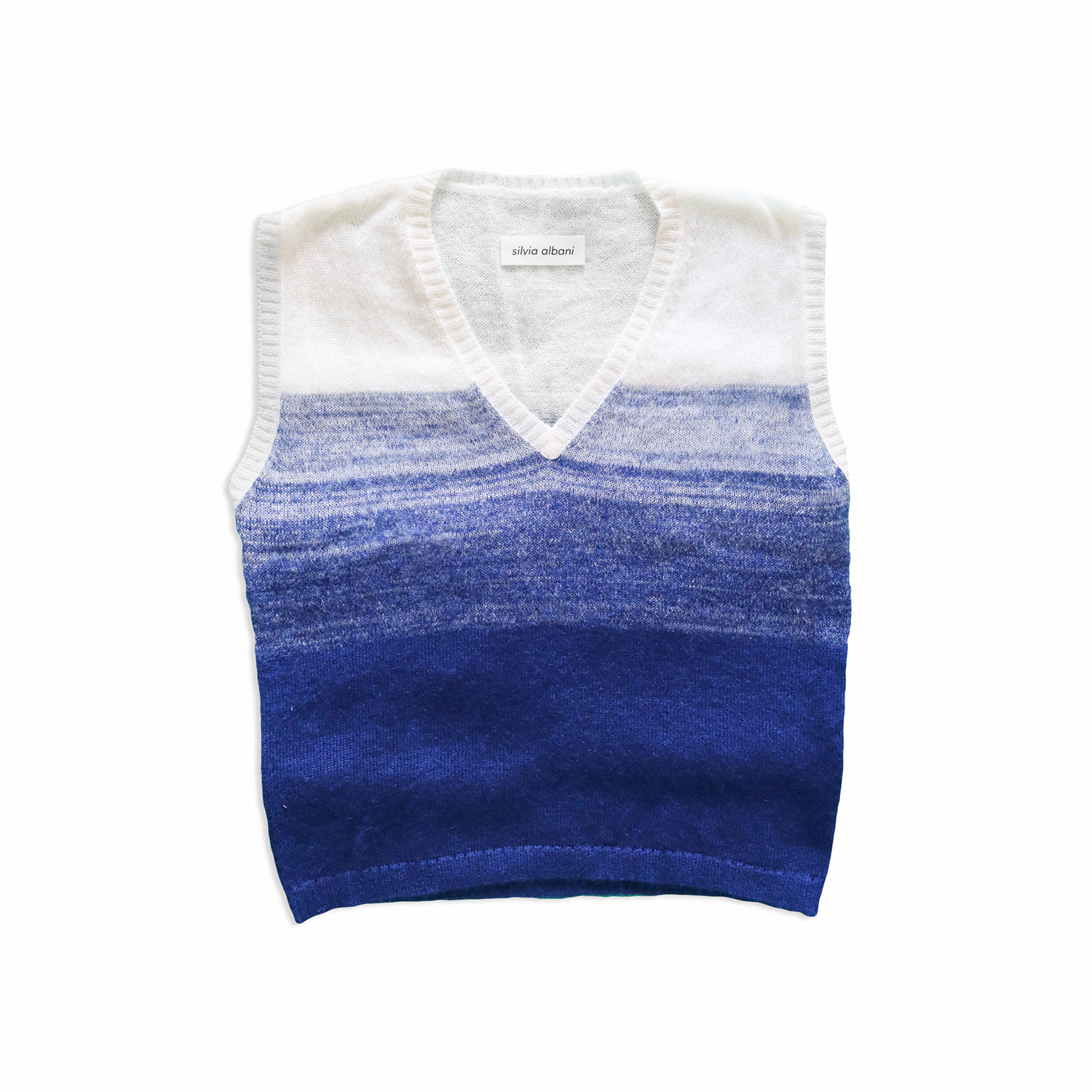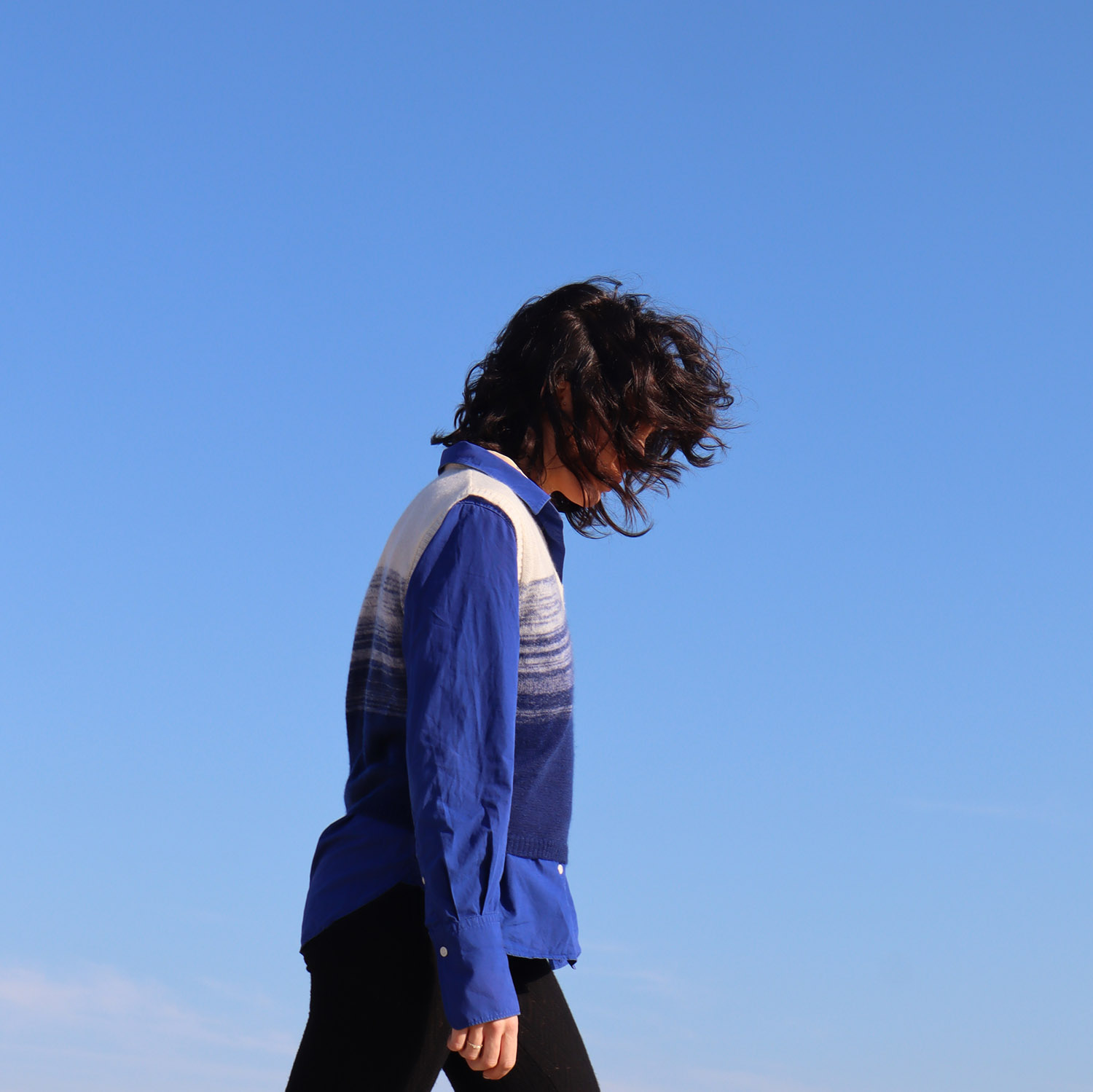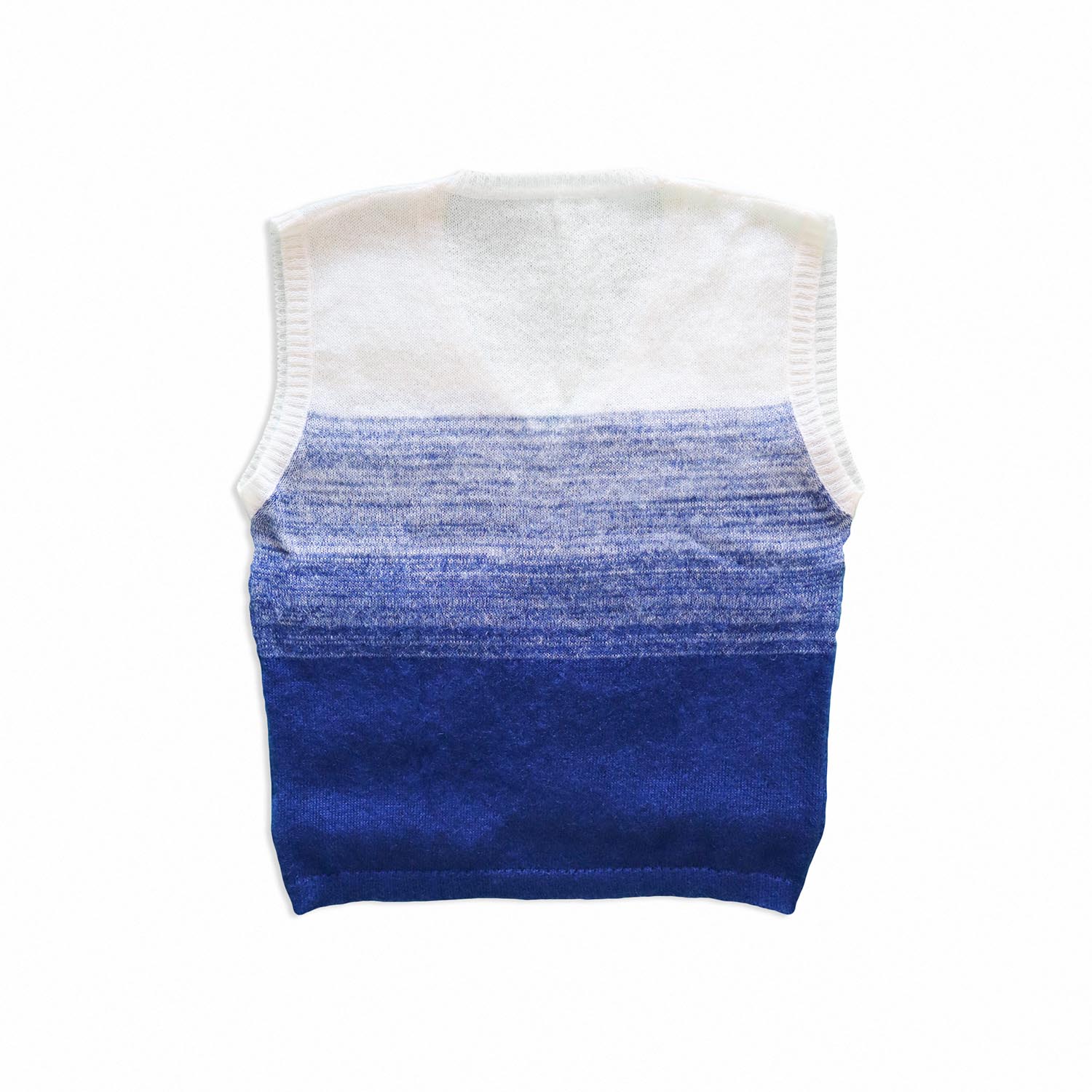 Find out who made this item
Silvia Albani is a responsible and slow brand, designed and made in Rimini, in a small workshop near the sea.
The production is characterized by essential garments for everyday wear with handmade dyes and sustainable textile design. The colors are in fact the result of careful experimentation with pigments and plants to achieve the perfect shade of color.
The eco-printed garments are created with selected seasonal leaves and flowers, resulting in unique products that cannot be mass-replicated, ethically made with passion by hand and consciously choosing plant fibers from Italian producers.
This brand is committed to creating high-quality, long-lasting garments to renew the value of craftsmanship with an artistic and experimental vision. Silvia Albani does not follow the rhythms of seasonal collections, but rather provides timeless products throughout the year: essential garments that are constantly evolving in terms of shapes, colors, details, and new materials sourced responsibly and consciously.