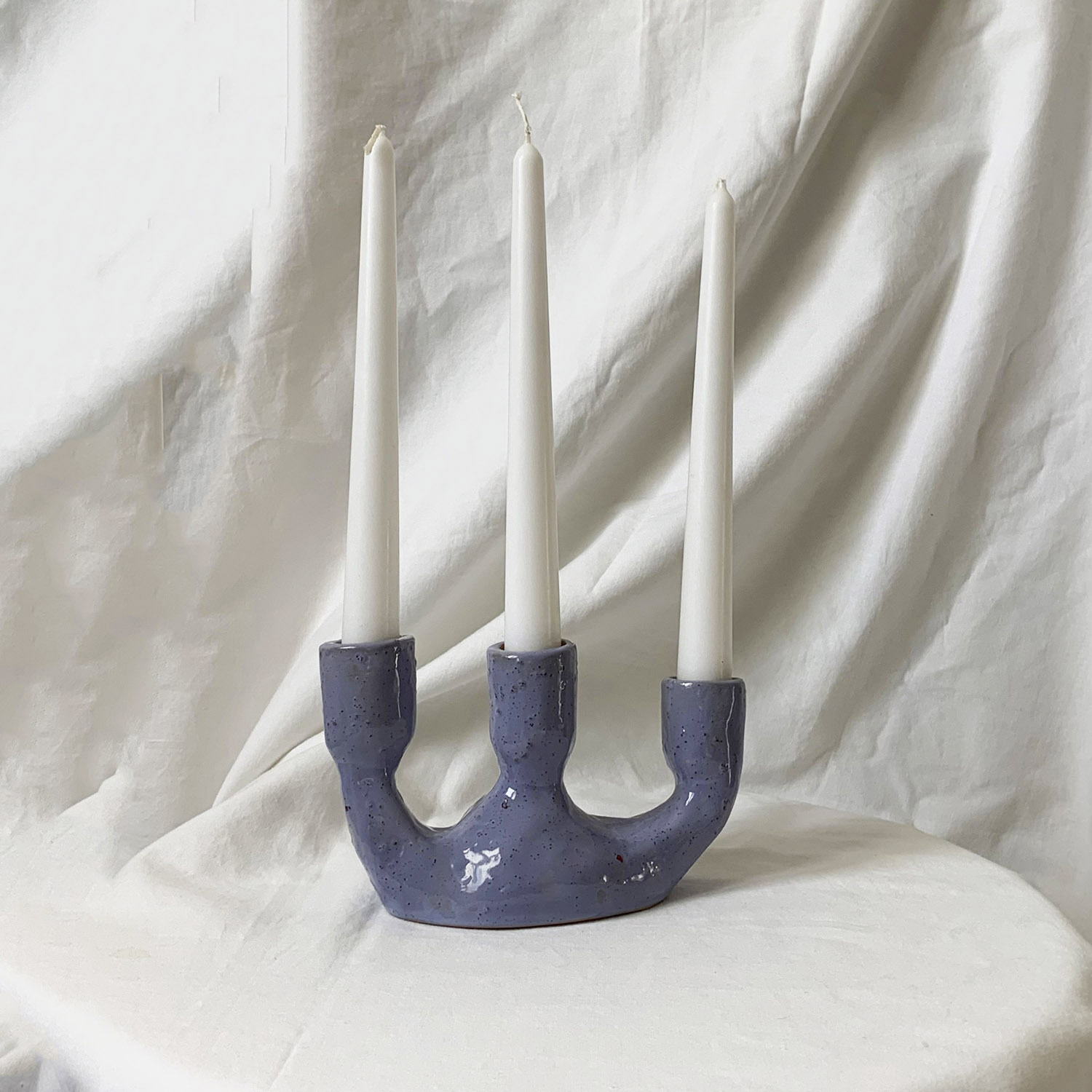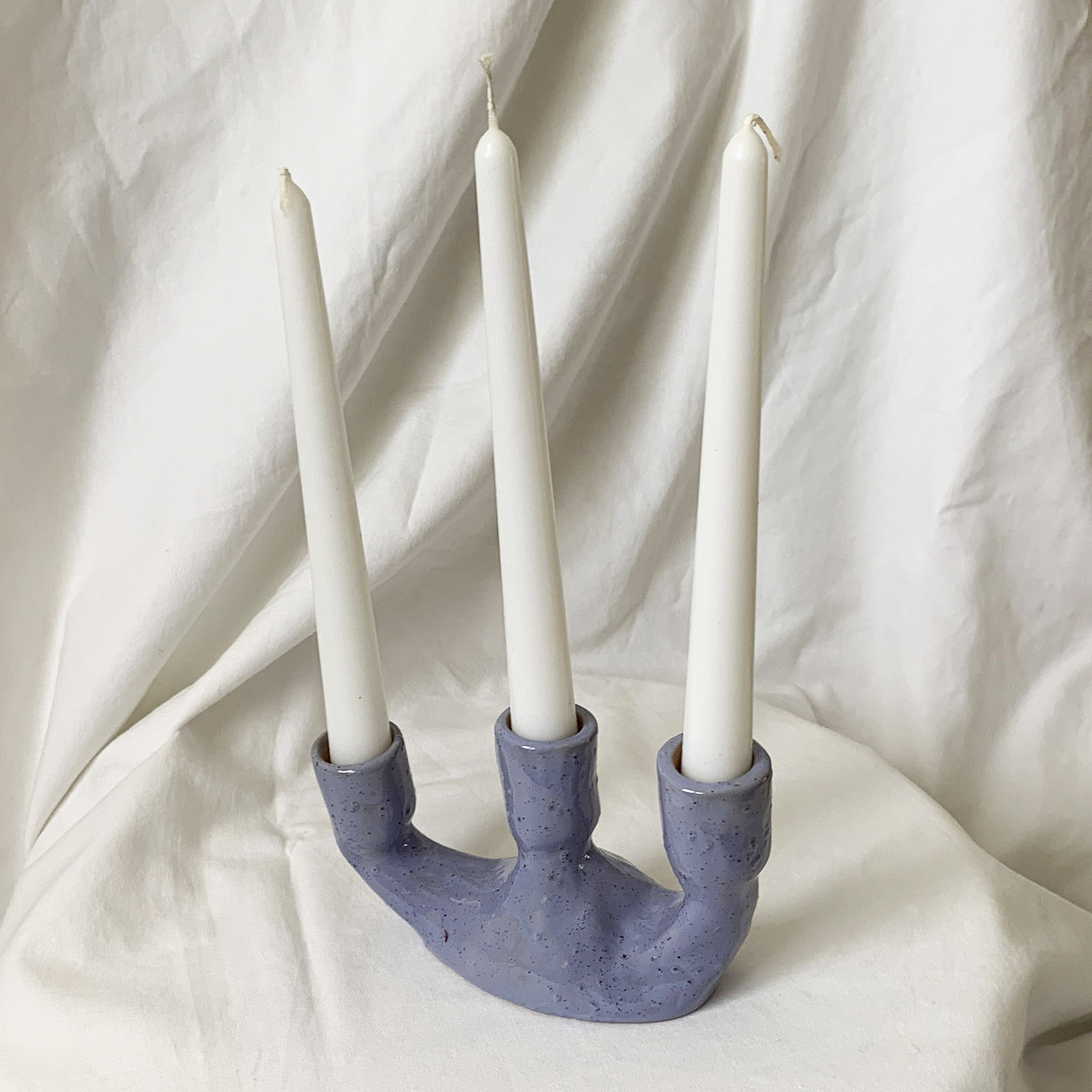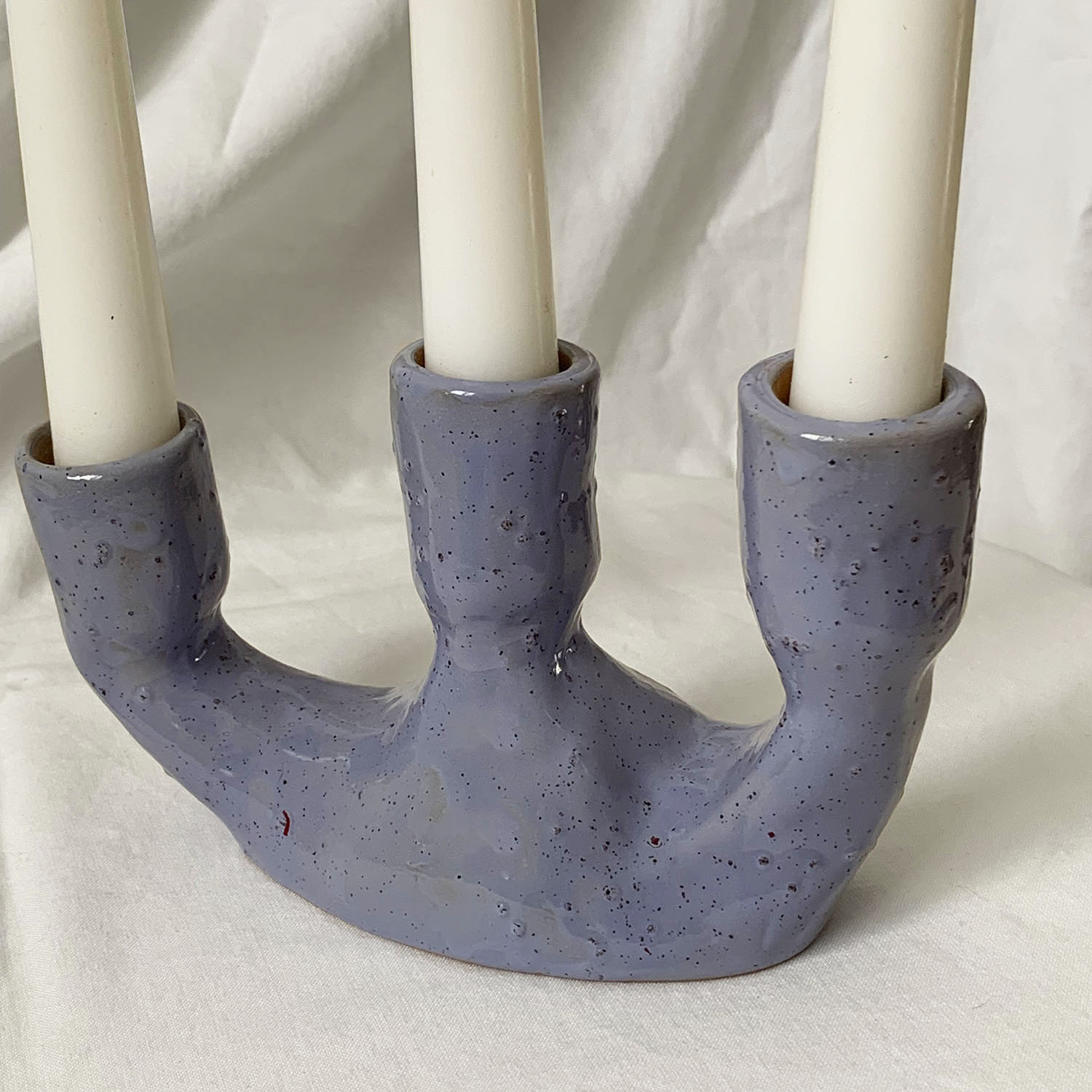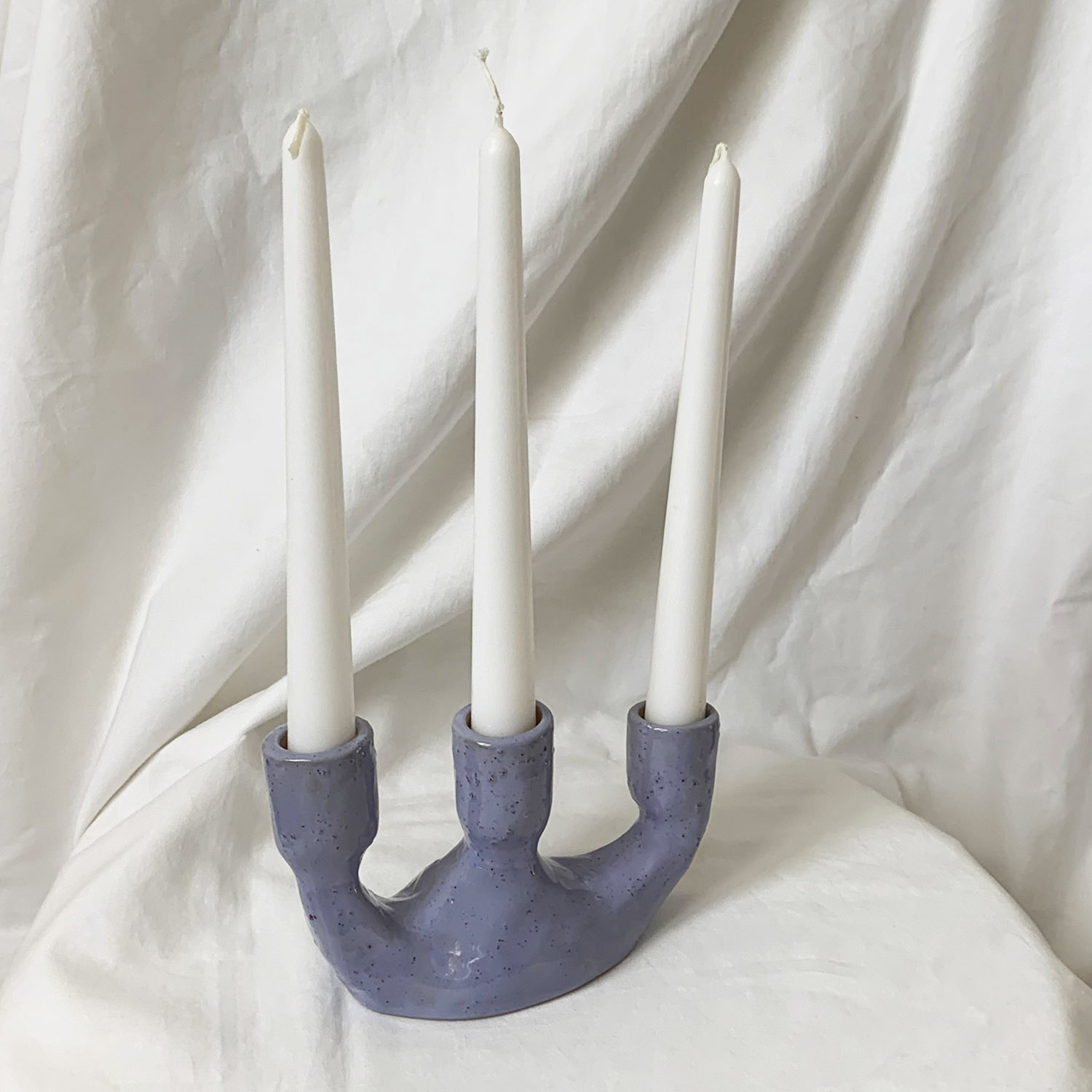 Candelabrum three arms low
Candelabra made entirely by hand, using red clay and then glazed in blue with red mineral components. Both firings were done at a temperature of 980 °.
Measures: width 17 cm x height 11 cm
Shipment: Shipping costs will be calculated in the purchase phase. We are the spokespeople of a community of artisans, for this reason, each item is shipped directly from the person who produced it.
Delivery times will respect the rhythm of those who have worked on this project with care.
For beautiful things you have to know how to wait. 
70,00 € Euro
Out of stock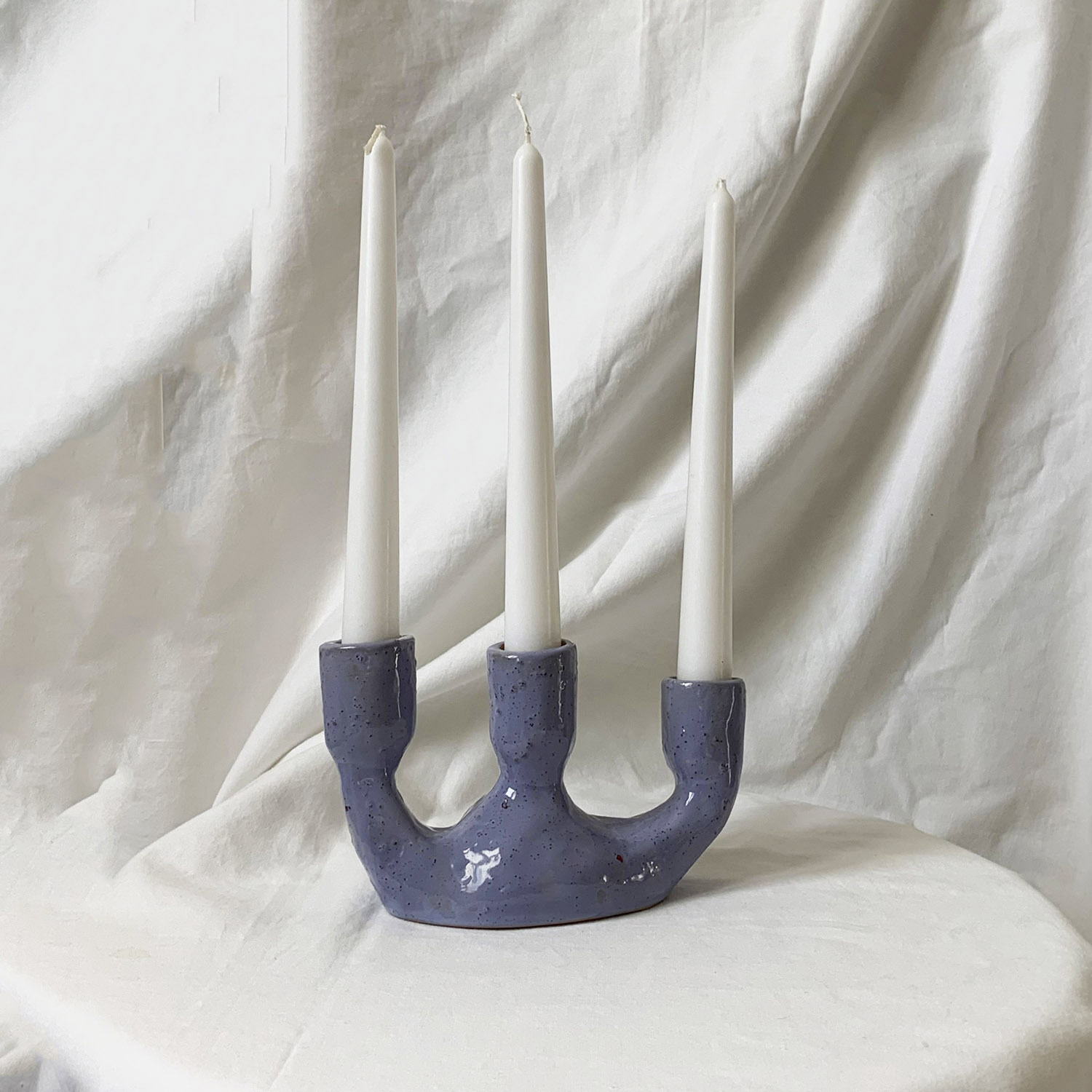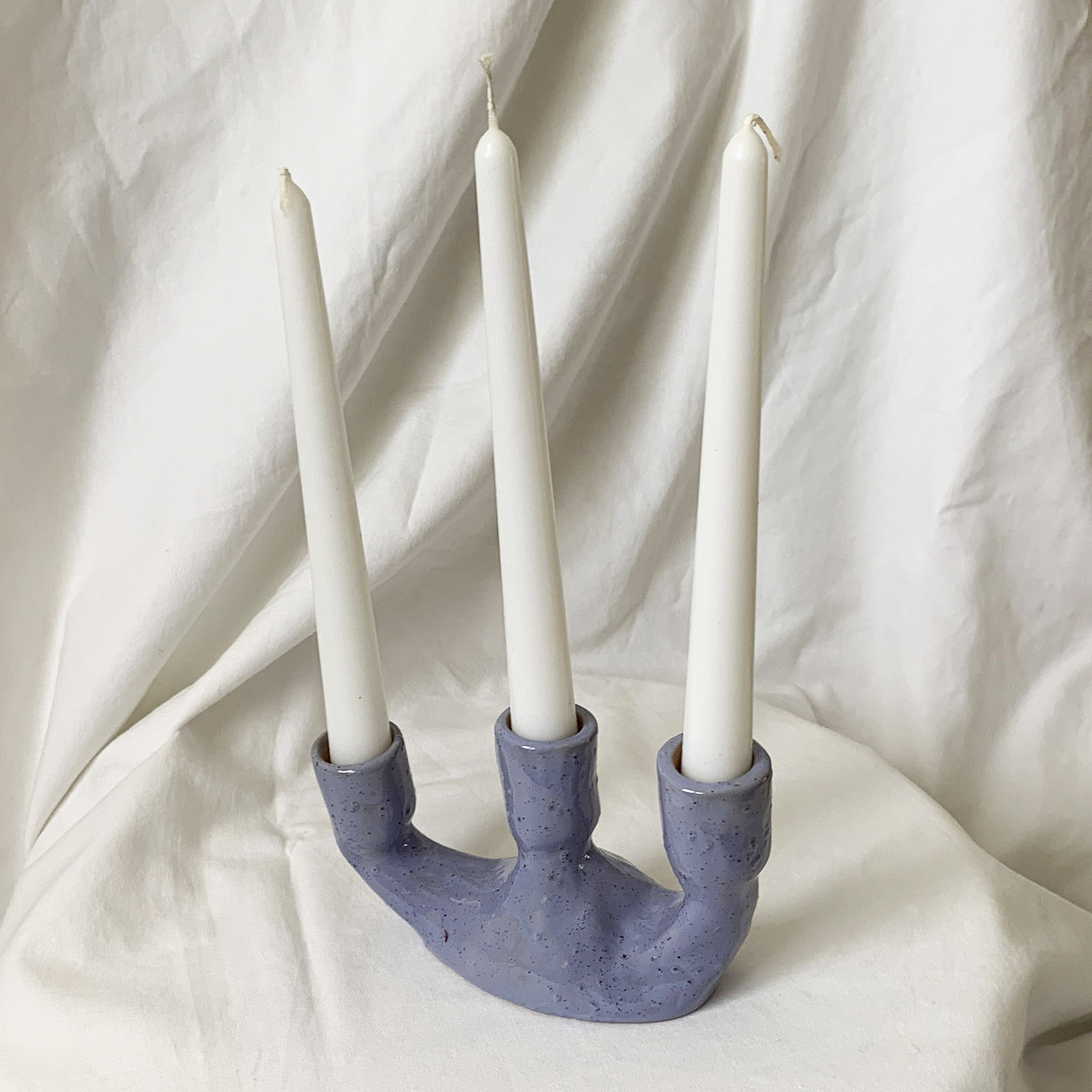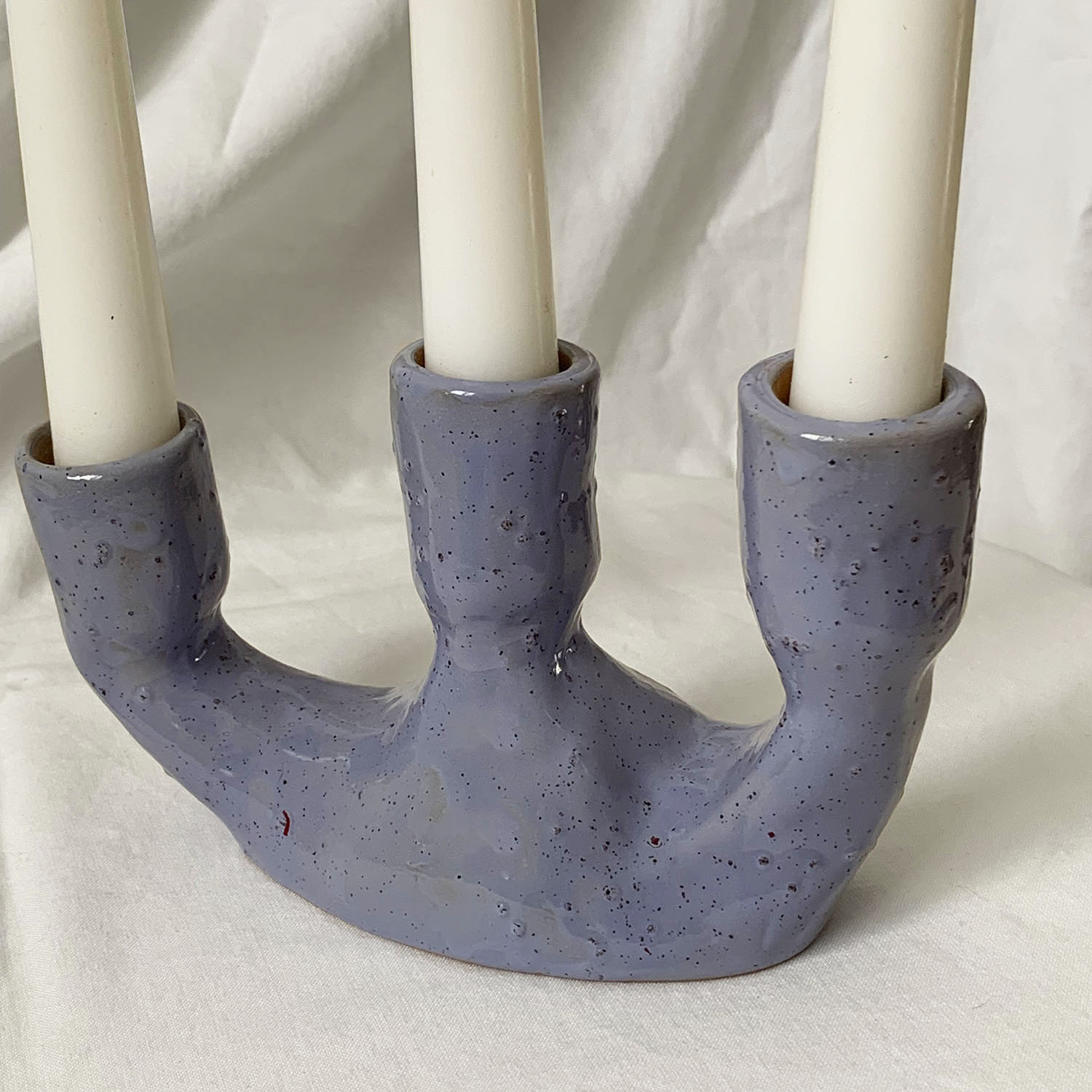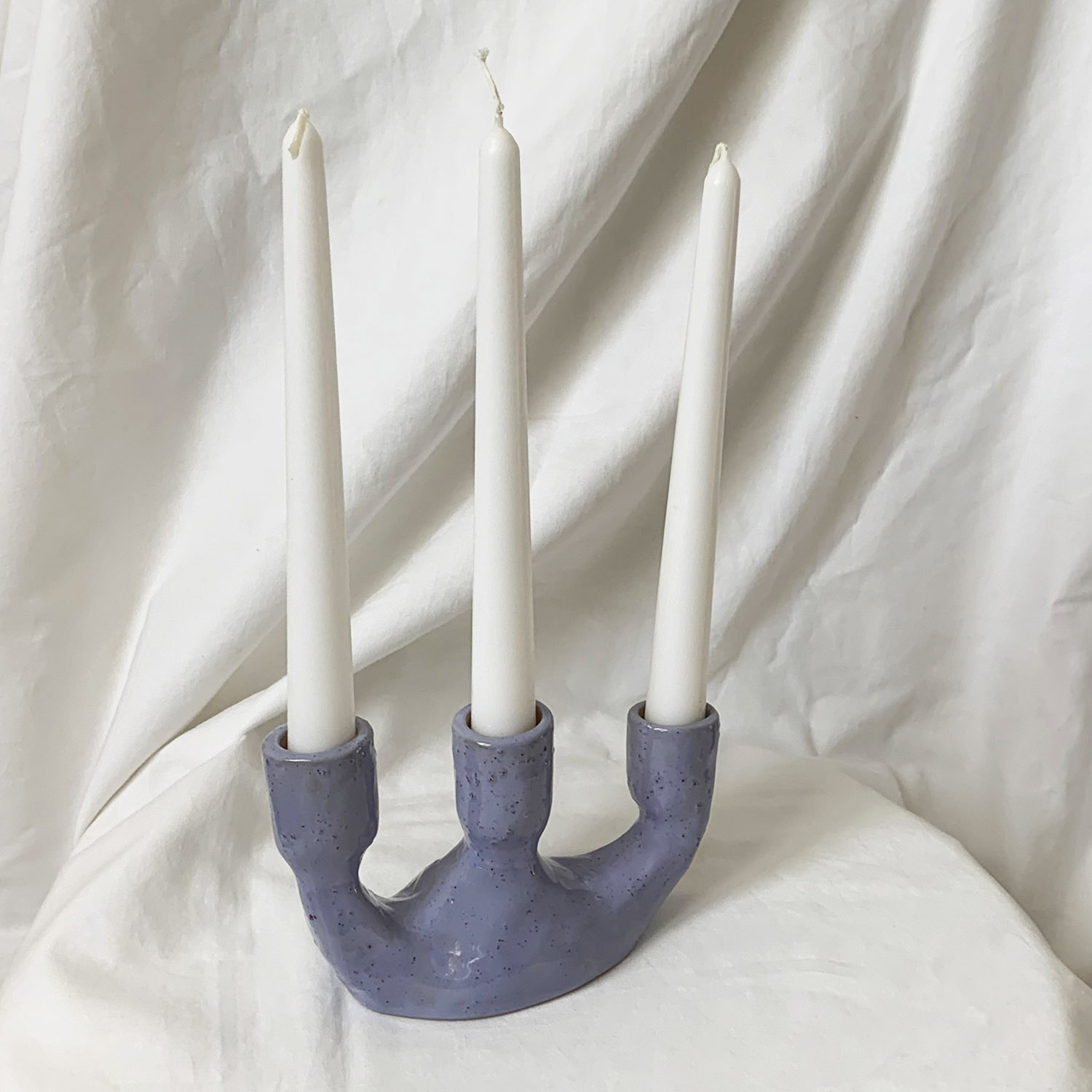 Find out who made this item
Quarantine was the trigger for the start of Oh hi!Lab, a young brand that makes small ceramic objects with care, organic shapes and live glazes.
The production of Sofia Tieppo, the young creative founder of the project, develops between the regenerating and relaxing scenery of the Veneto countryside, where Sofia has learned to appreciate the smoothness, the expectation and the beauty of the uniqueness enclosed in every handmade object.
At the base of this project is also the idea of evolving and always creating something new, not focusing on just one type of object: today she proposes a selection of candle holders, but tomorrow we don't know, this is the value of creativity according to Oh Hi!Lab.