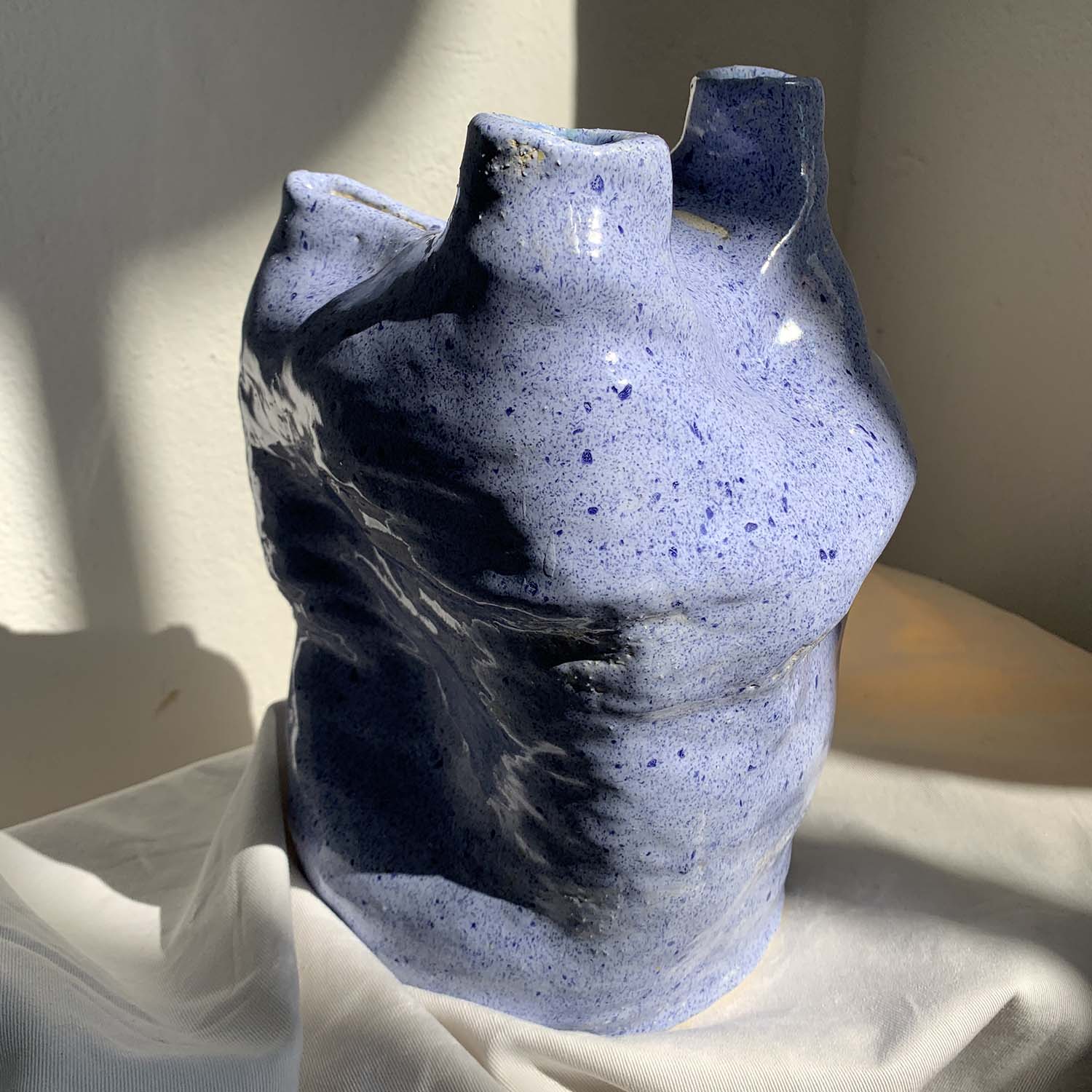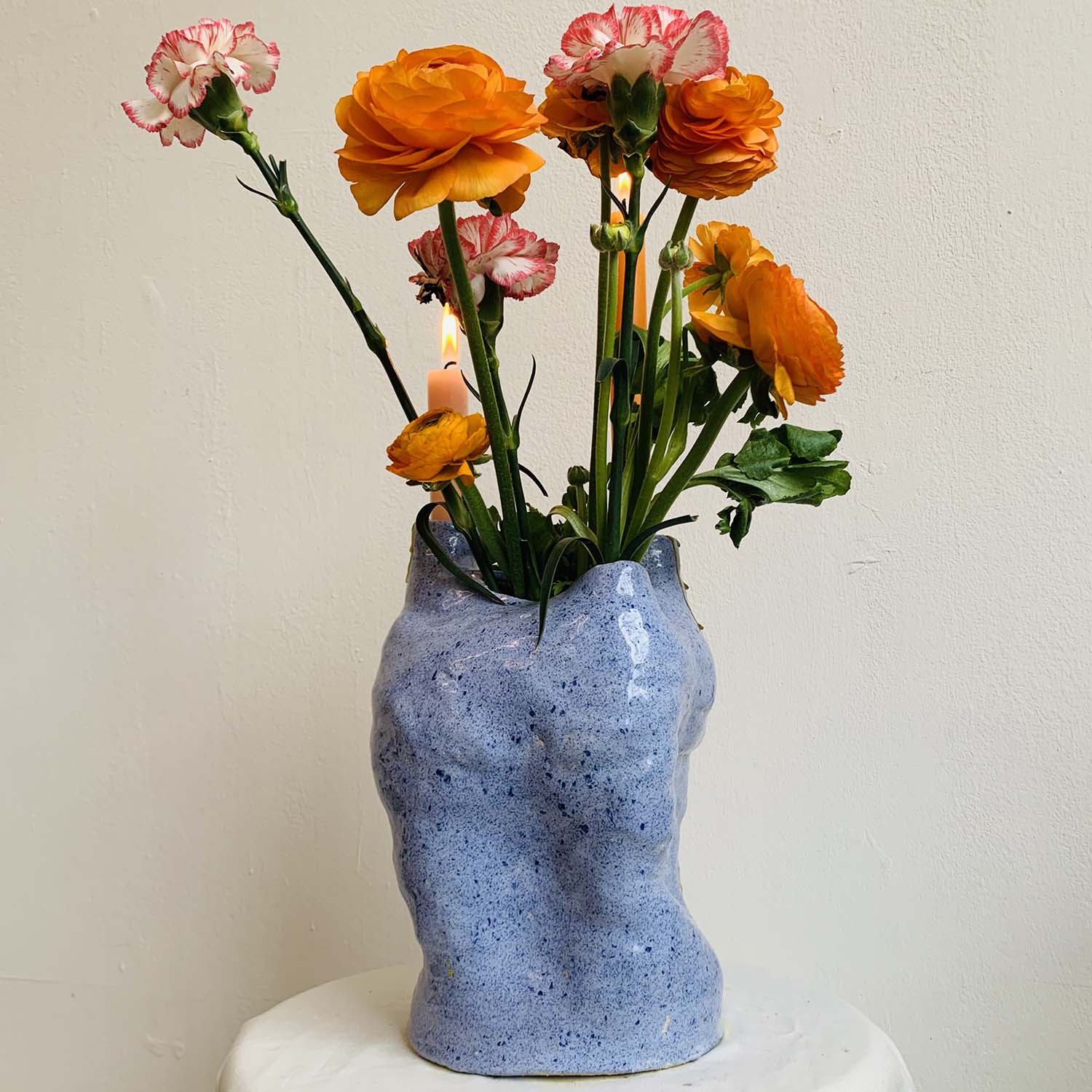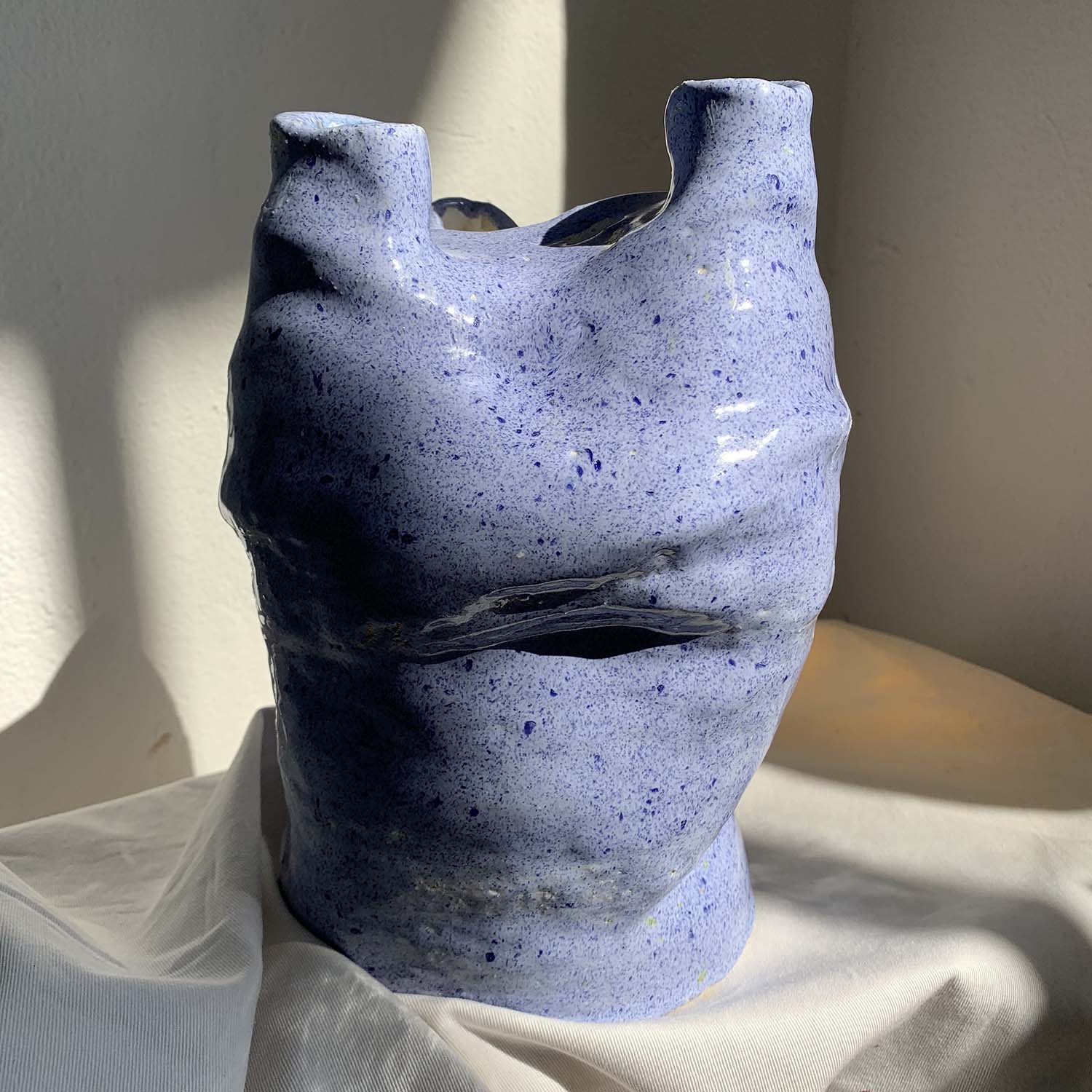 Candle holder vase
The Istantanee collection is research that sinks its hands into the Mediterranean Sea, ideally bringing back out of the water objects that, in the designer's vision, inhabit the polaroid of a day at the sea, heading south.
The candleholder vase is the synthesis of two magnetic experiences, animated by a continuous and changing exchange between flowers and flames. Both coexist and share a portion of reality, leaving a trace of it on the surface rich in concretions and uncertain stratifications, the dripping wax, the drying petal.
Its shape and surface recall a large sea sponge, a living organism but also crystallised over time.
Coarse-grained white stoneware glazed with confetti of blue minerals on glossy blue background. Fired at 980° and fired again at 1050°.
Size: H.25 cm, L.20 cm
Shipping: Shipping costs will be calculated at the time of purchase. We are the spokesperson for a community of craftsmen, so each item is shipped directly from the person who produced it.
Delivery times will respect the rhythm of those who have worked on this project with care. For beautiful things you have to know how to wait.
325,00 € Euro
1 in stock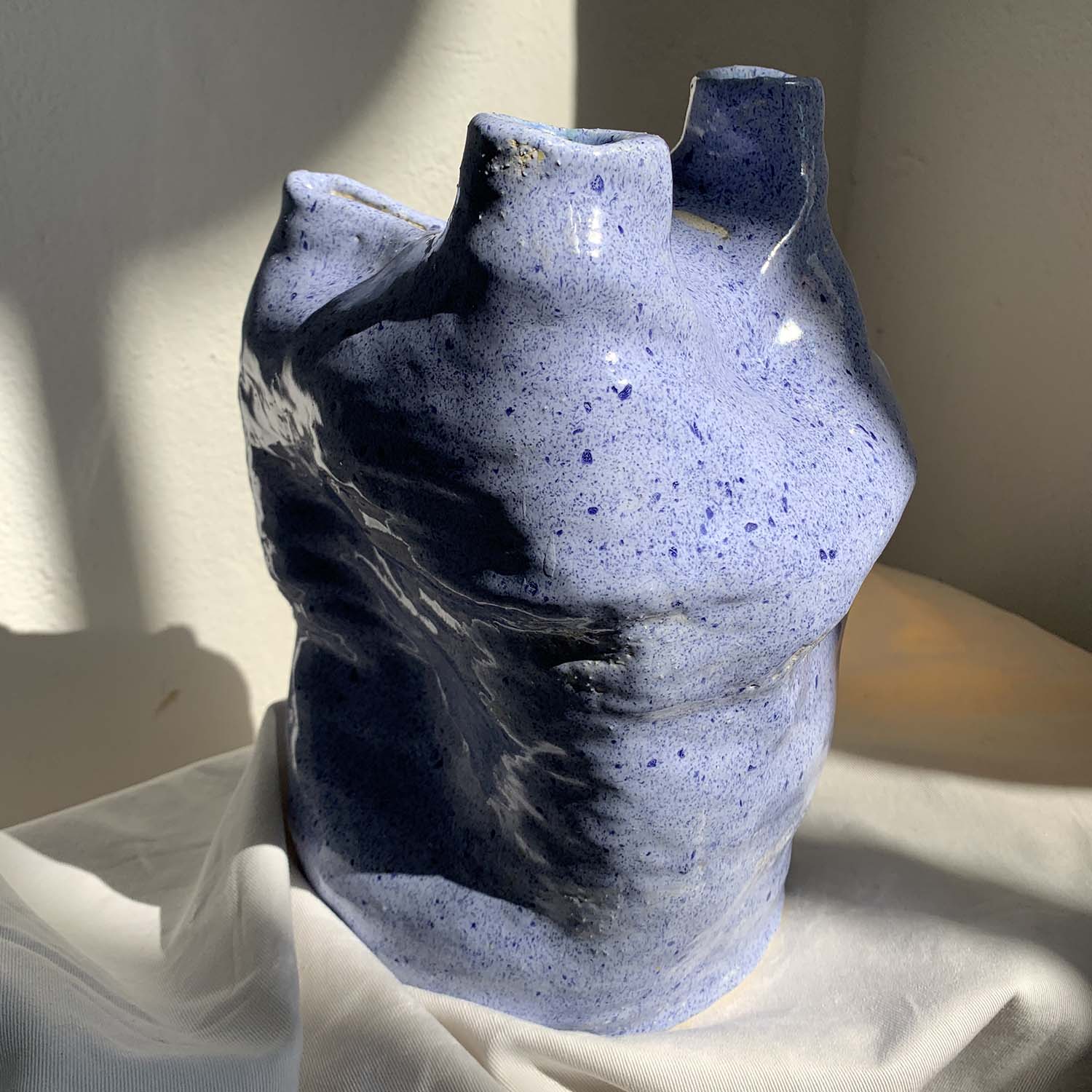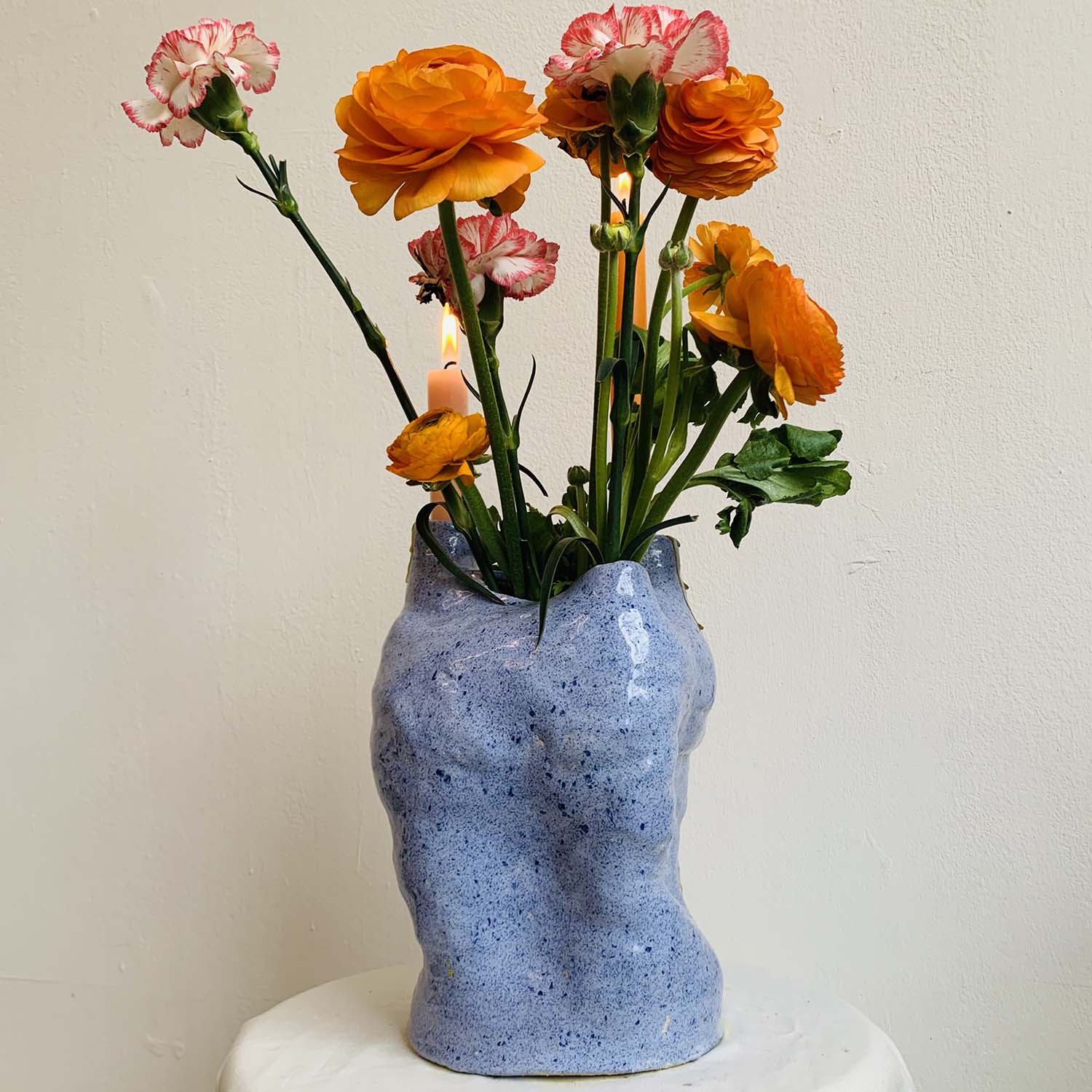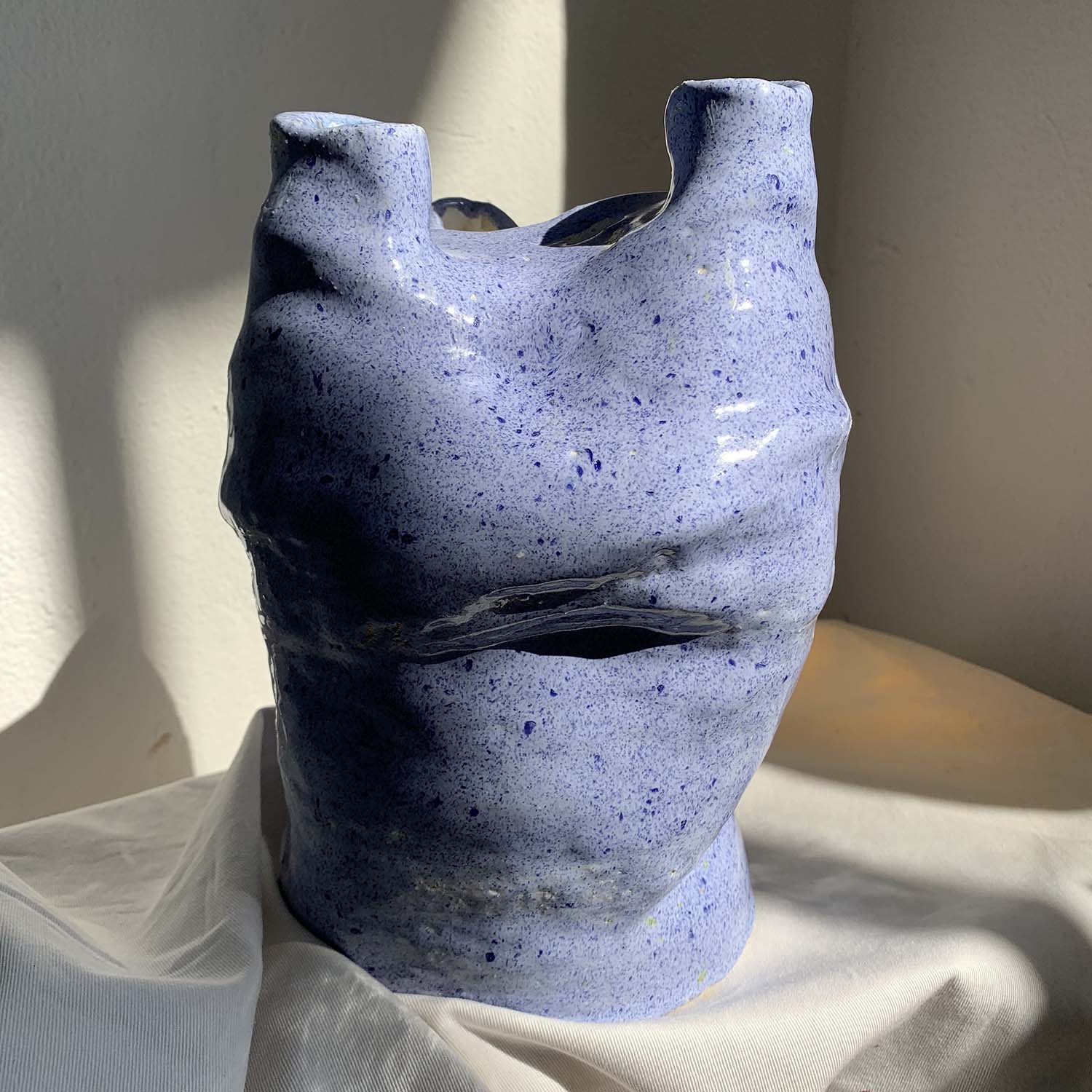 Find out who made this item
Roberto Aponte, born in 1988, is an artist from Milan by adoption and Naples by origin who, after a training course at the Faculty of Industrial Design in Rome, a master's degree in exhibition design at the Politecnico di Milano and a long experience in retail installations and photo shoots, in 2019 meets ceramics.
During the lockdown, he returns to the Amalfi Coast, to Vietri sul Mare, a ceramic centre for the production of majolica, where he spends a few months to deepen and learn the various techniques from a master ceramist. In 2020 he opened his own studio, Spazio Martín, together with a painter (Miss Goffetown, which you can find in the art&mag section of our shop) and an architect: a place open to welcoming the work of others but also a container of experience, dialogue and ideas. A space, a gallery, the extension of her private space.
He currently works in a ceramics workshop in Milan, where she also makes the wonderful pieces you can find in the Homeware section of our shop.