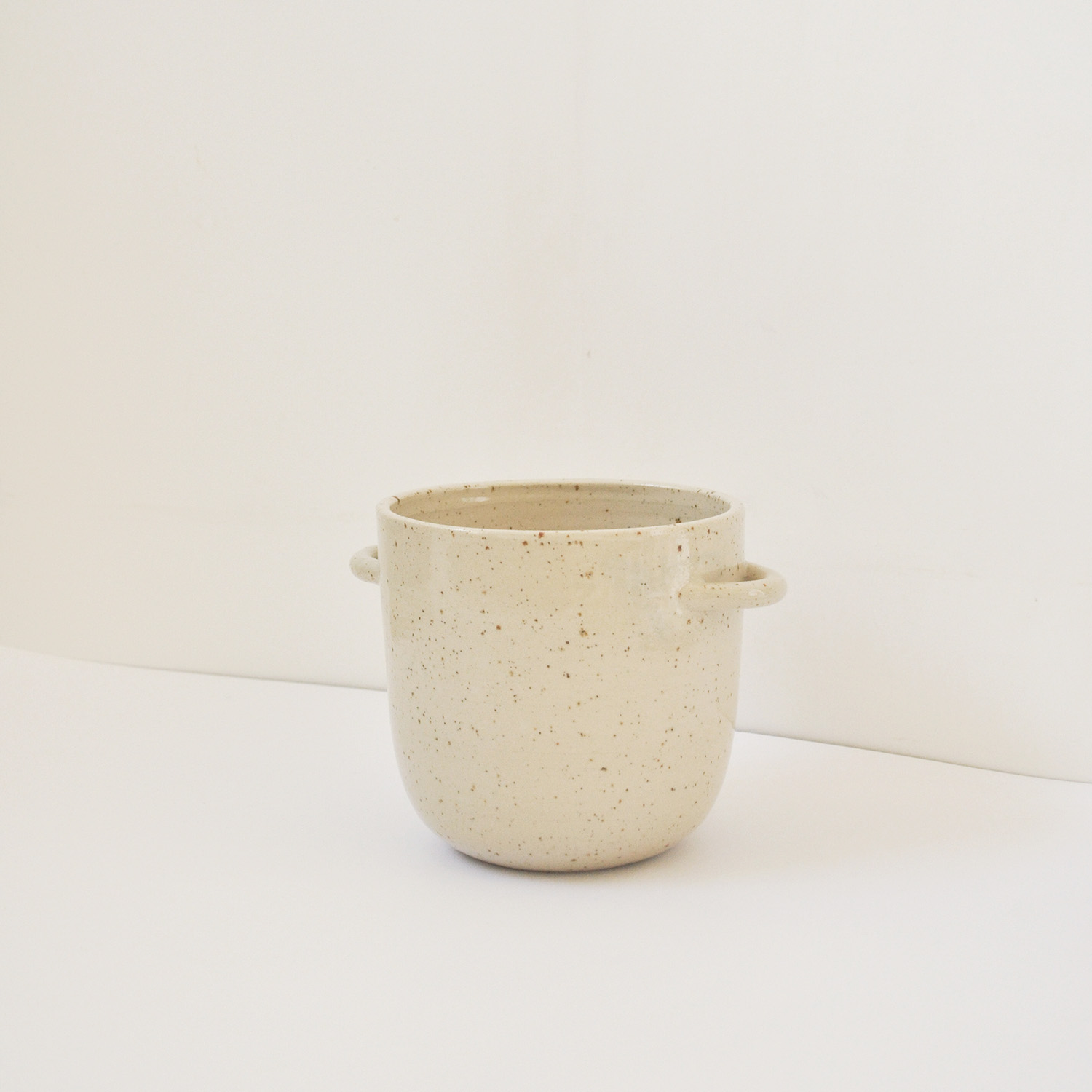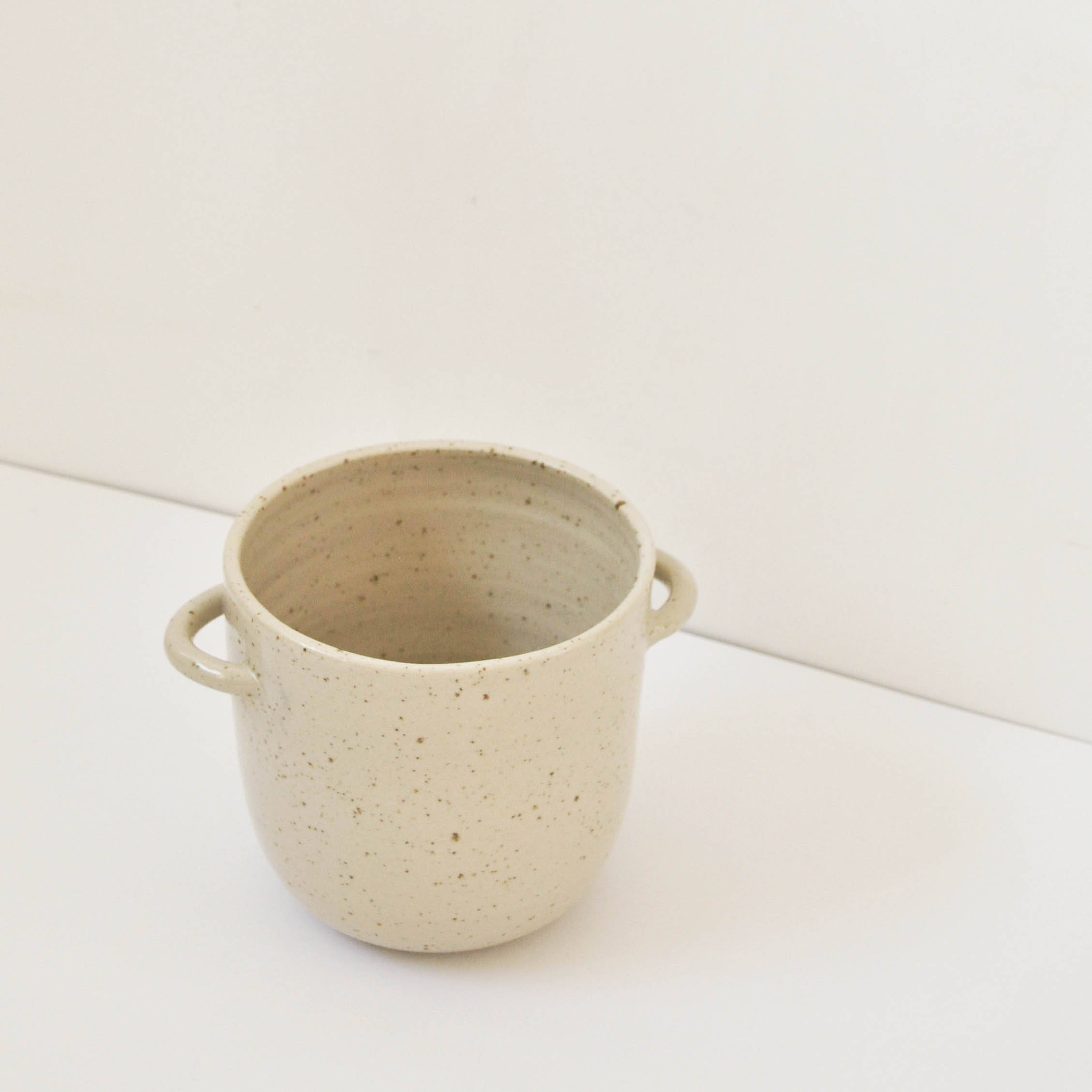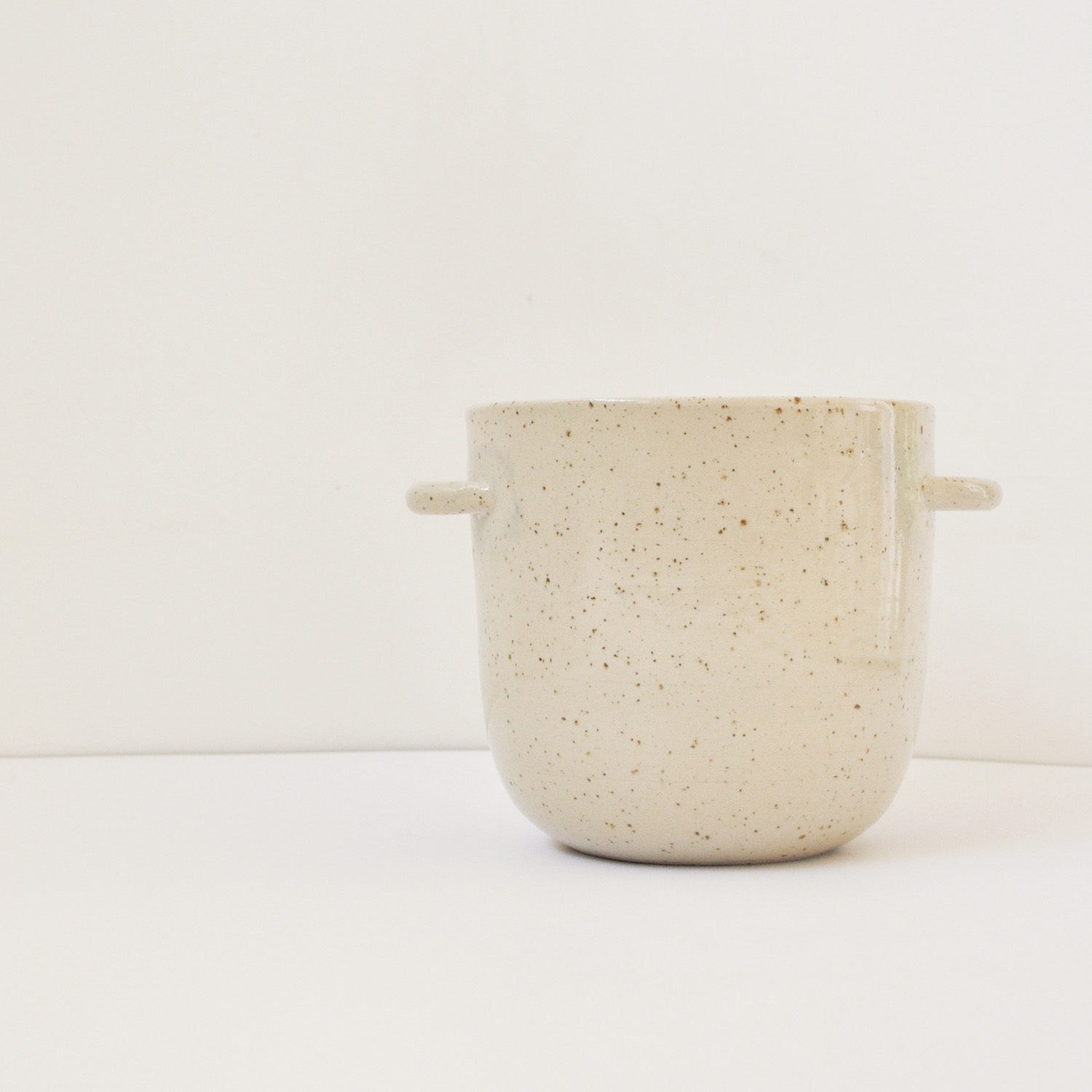 Capasedda
From Apulia comes the Capasa, older sister of the Capasedda. Originally used for preserving food, they have proved to be objects with a thousand functions, which is why they are so popular and widespread to this day.
The Italia collection was born from the desire to tell a story: that of a country that knows how to become a home for everyone and has done so for centuries. A vitrified product like ceramics resists time and becomes a witness to cultures and customs. Each object is studied on the basis of tradition and reinterpreted with a minimalist language that makes it contemporary.
Modelled on the potter's wheel, the earth shows itself under a layer of crystalline glaze, which allows us to appreciate the natural variations of the material. The earths are all different and interact differently with the glazes. Variations in texture, lustre and shade are considered elements of the object's personality.
Approximate dimensions: ⌀ 14 x h 13 cm
Suitable for food use. Washing in the dishwasher is feasible, although hand cleaning is always more delicate and indicated for artefacts.
Shipping: Shipping costs will be calculated at the time of purchase. We are the spokesperson for a community of artisans, so each item is shipped directly from the person who produced it.
Delivery times will respect the rhythm of those who have worked on this project with care. For beautiful things you have to know how to wait.
48,00 € Euro
1 in stock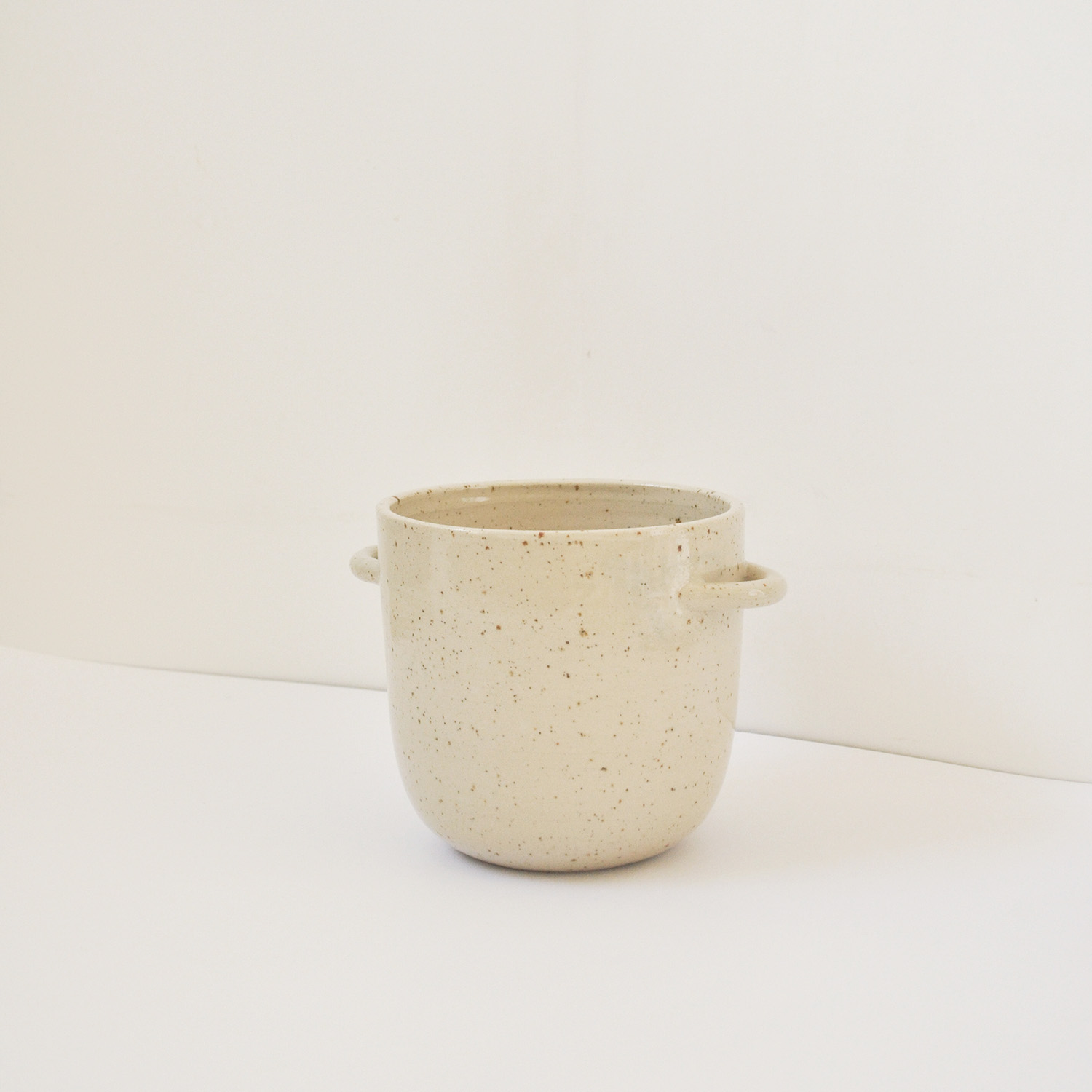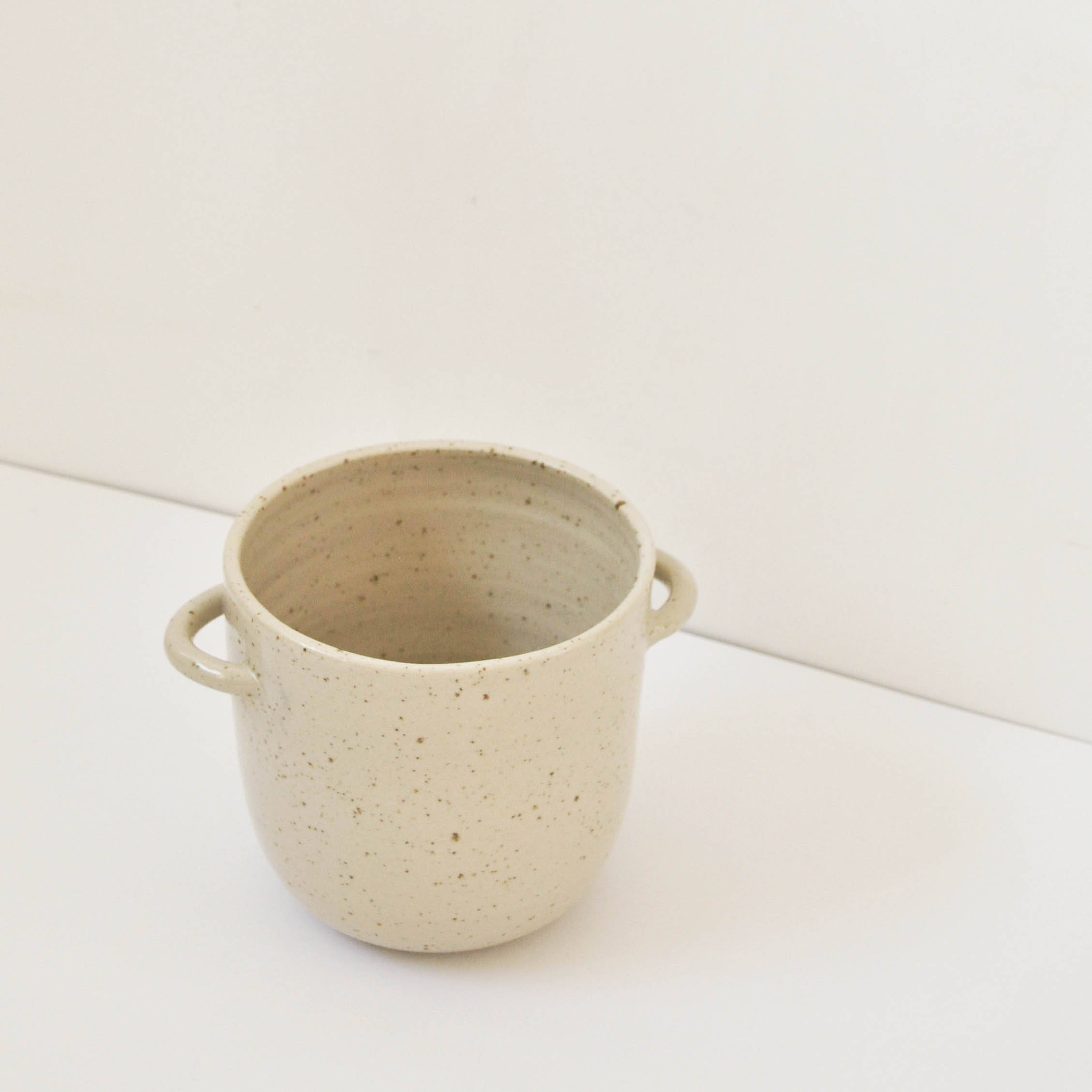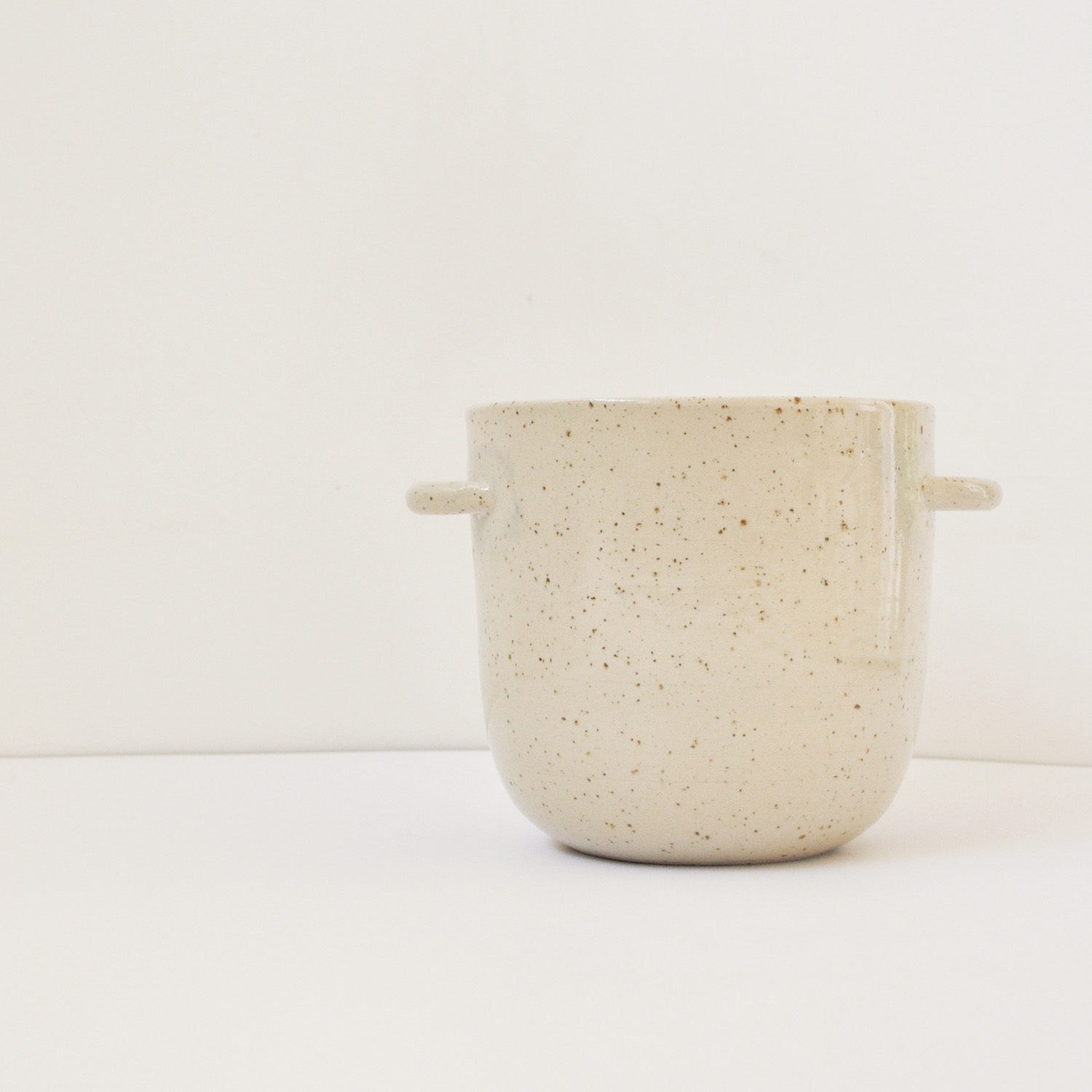 Find out who made this item
After years spent designing and cooking, with a degree in architecture and many cooking courses, Giulia realized that her happiness lay somewhere between her passion for design and her passion for food, so in 2021 she decided to leave her desk to dedicate herself to ceramics and fully pursue her great passions.
Thus Giulia Valentino ceramics was born, a project whose mission is to bring her stories, made not of words but of earth, patiently treated and worked by hand, into modern homes. Stories from the past, future prospects, testimonies of travel, encounters and knowledge.
Awareness of the durability of ceramic artifacts generates a responsibility that the craftsman must accept and elaborate, slowly, to create beauty capable of communicating, so quality is one of the major values underlying this small, well-kept project.